How To Withdraw Money at MasterBundles Marketplace: Explaining Step-by-Step
When choosing a marketplace to promote and sell their work, vendors evaluate a huge number of factors. One of the most important nuances is the convenience of the banking system. This is not surprising, because each work must be paid promptly. Those who have just started working on MasterBundles are worried about how conveniently and quickly money can be withdrawn. For them, our experts have collected the main important points regarding the financial side of the marketplace.
In this post, you can learn both about the main financial points of the marketplace and explore the steps you need to take to withdraw your funds. If you are just getting ready to sell your first work or have almost saved up the minimum amount for withdrawal, then this article will be useful to you — be sure to read to the end!
Key Things about our Payment System to Know before Withdrawal
So, first of all, it's worth remembering a few key facts about the MasterBundles payment system:
The payment system is not automated. Vendors need to perform payouts manually & our team reviews each request manually as well.
The minimum withdrawal amount is $50 — sending a withdrawal request is available only after accumulating this amount in your account.
To send a payout request, you need to fill out a special form in the Dashboard.
Request processing is not instantaneous and takes some time.
Vendors can request a payout on any day of the month, as soon as the balance has reached $50.
Some payout methods may require clarification of some personal information or details.
However, all these nuances won't create any problems — these are basic rules that are easy to follow! And reaching the minimum amount is quite convenient because saving $50 is not difficult at all.
How To Withdraw Money
And now let's get down to the specifics. A non-automated payout system means that when a vendor fills out a withdrawal request, a corresponding request is sent to our manager in the form of an email. The specialist, in turn, processes each appeal and makes the payment. However, the procedure is not at all complicated and requires a minimum of effort from the user. Check out the step-by-step guide!
Step №1 — Login Process
If the vendor decides to proceed with the withdrawal of money, then you first need to log into your account via https://masterbundles.com/auth/, if you have not already done it. Just enter your email and password and then click "Log In."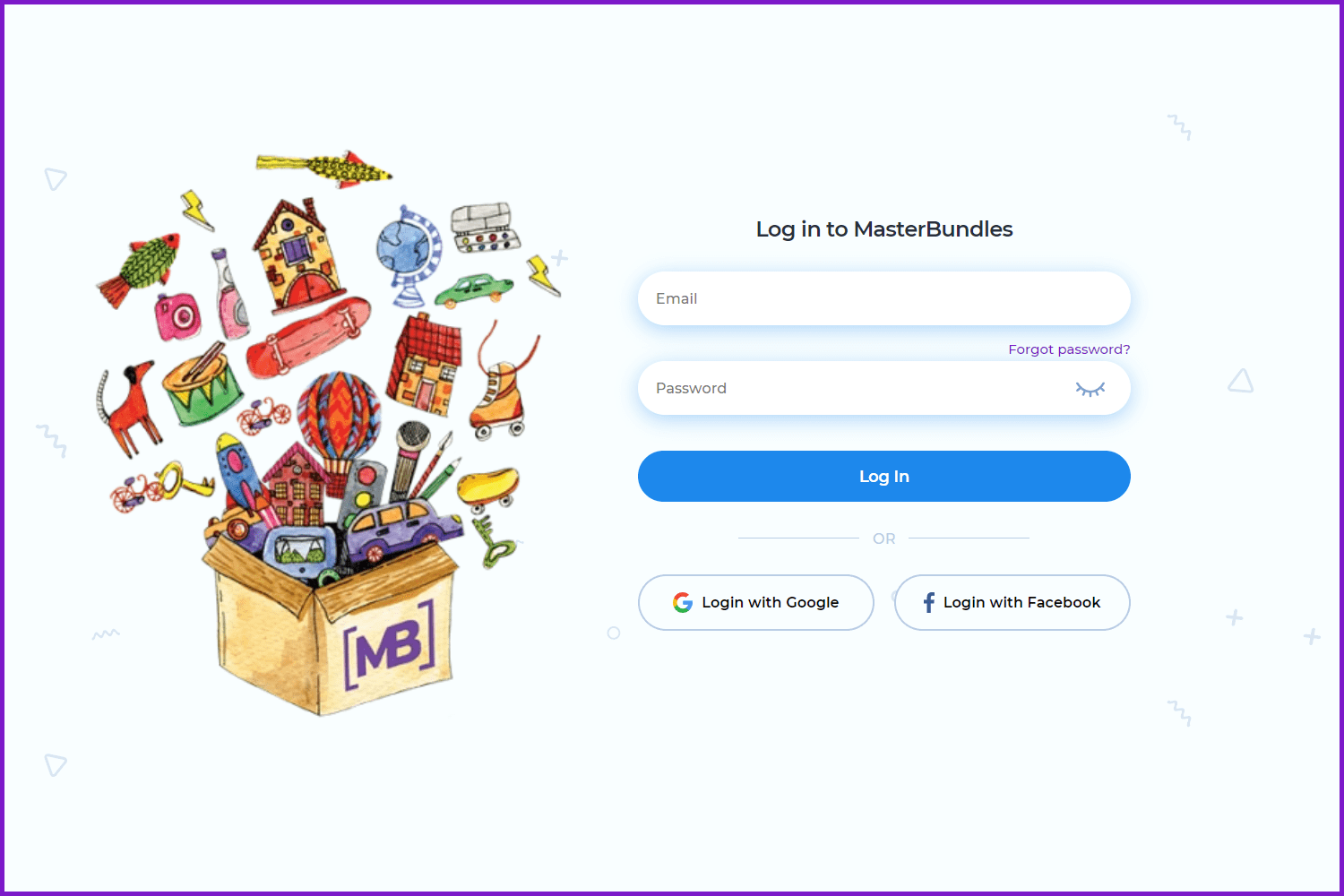 Step №2 — Applying a Withdrawal
Next, check your account: it must have at least $50 for the "Withdrawal" button in the vendor's account to be active.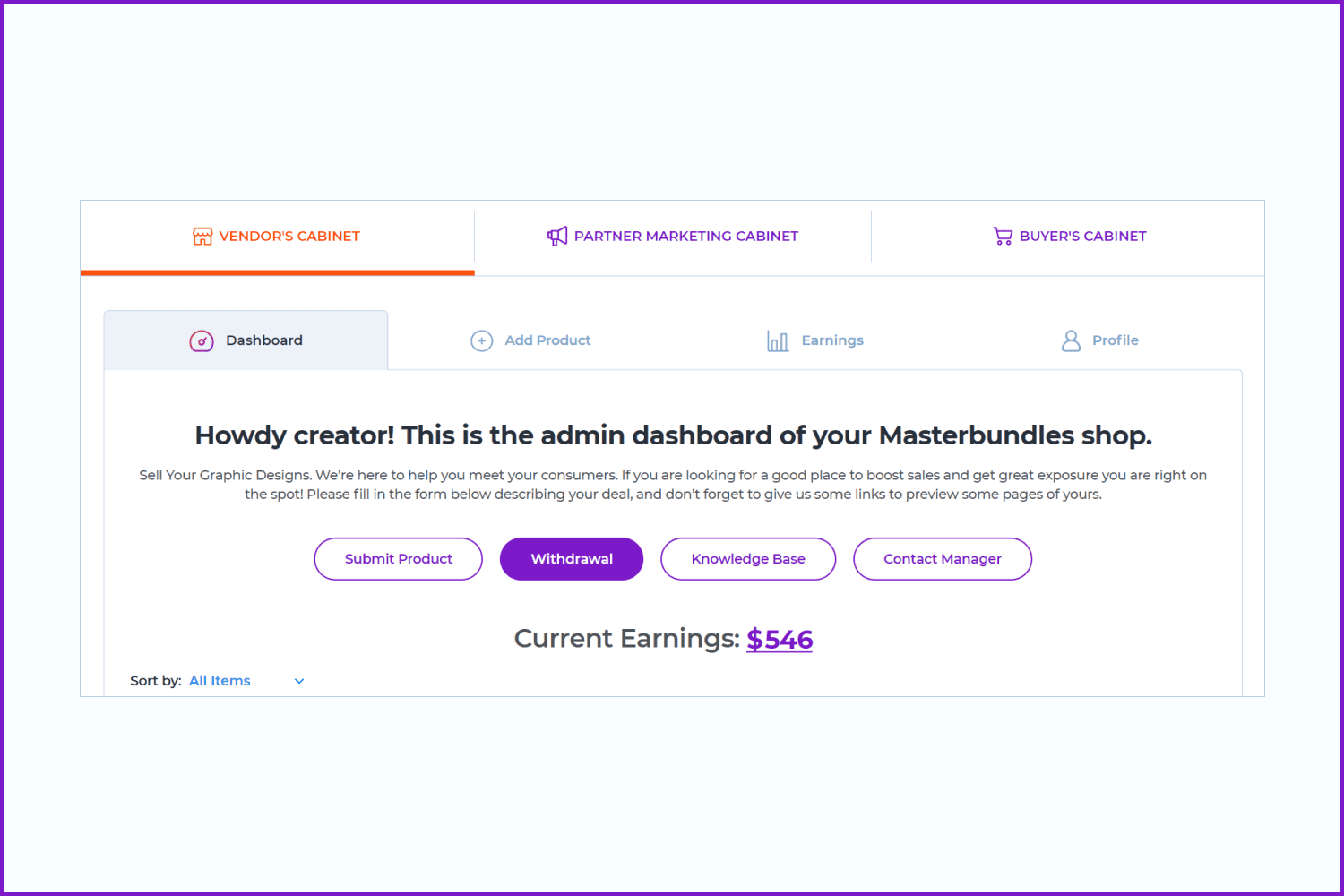 Here is how the unavailable button looks: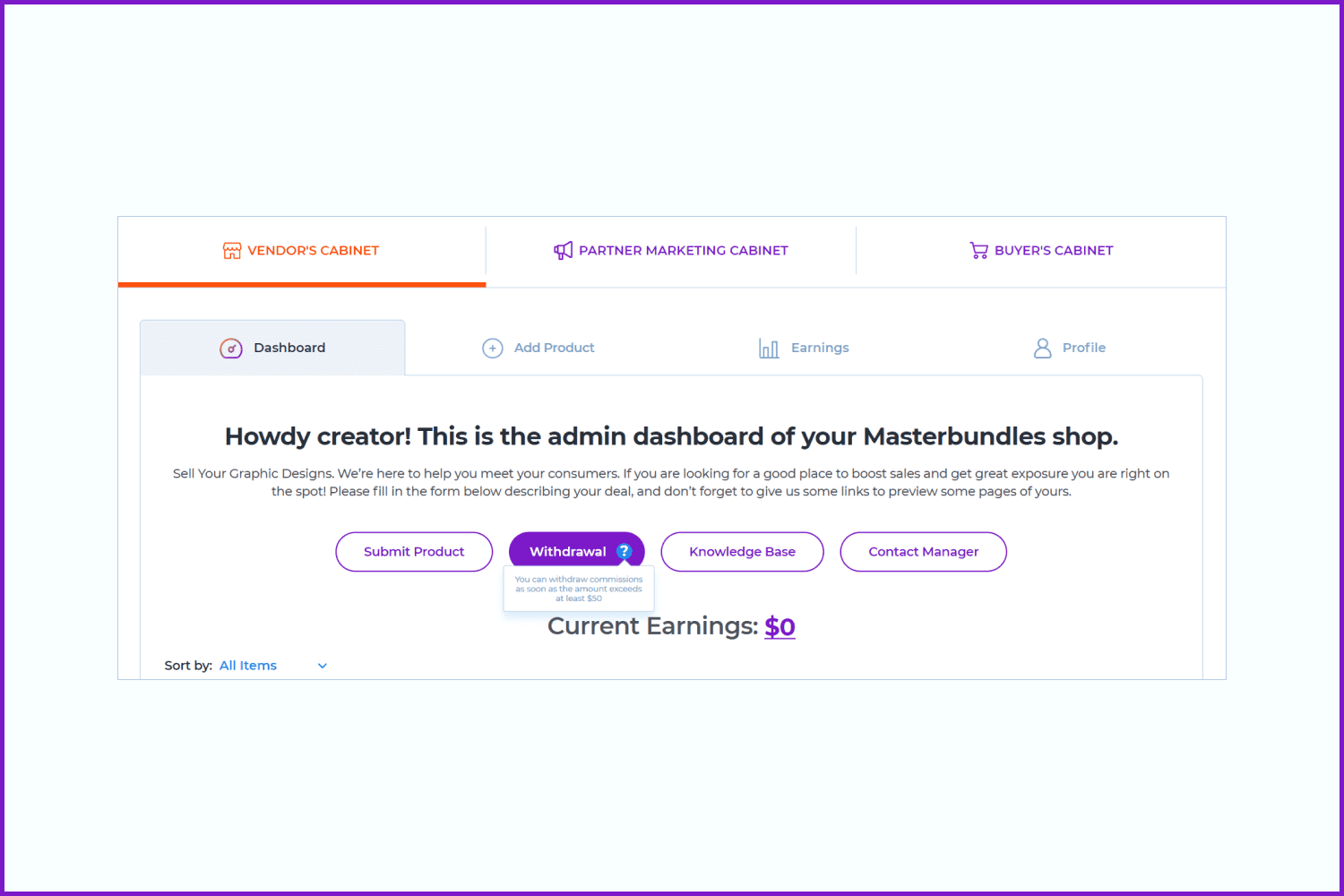 Once the minimum amount (or more) is accumulated, then follow these steps:
Click on the "Withdrawal" button and see the payment form.

Fill in the fields in the form that appears (Payment Type, Payment Information, Recipient Country, Plan Amount).

Click on the "Ok" button.
That's it — everything that needs to be done is ready!
Step №3 — Wait A Bit to Get the Earnings
The last step is passive for the vendor — you just need to wait for the request to be processed. As soon as you click "OK" after filling out the form, the withdrawal request appears in the notifications of our manager. It looks like this: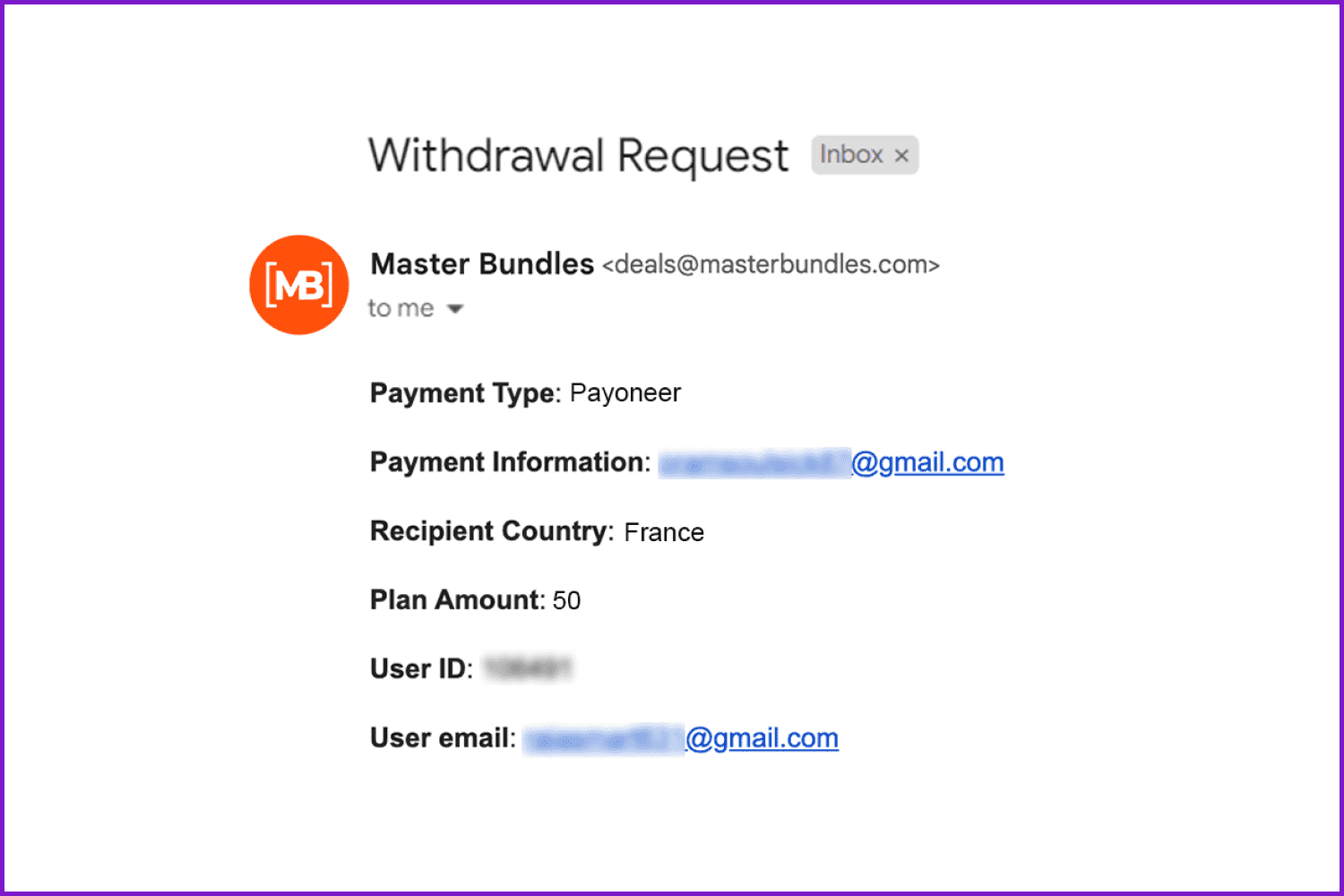 In addition, when using a personal profile, you can fill in additional Payment Information — this will be relevant in cases where the marketplace needs to send you funds on a personal initiative or by a certain agreement. Be sure to fill out this field and click "Save Changes"!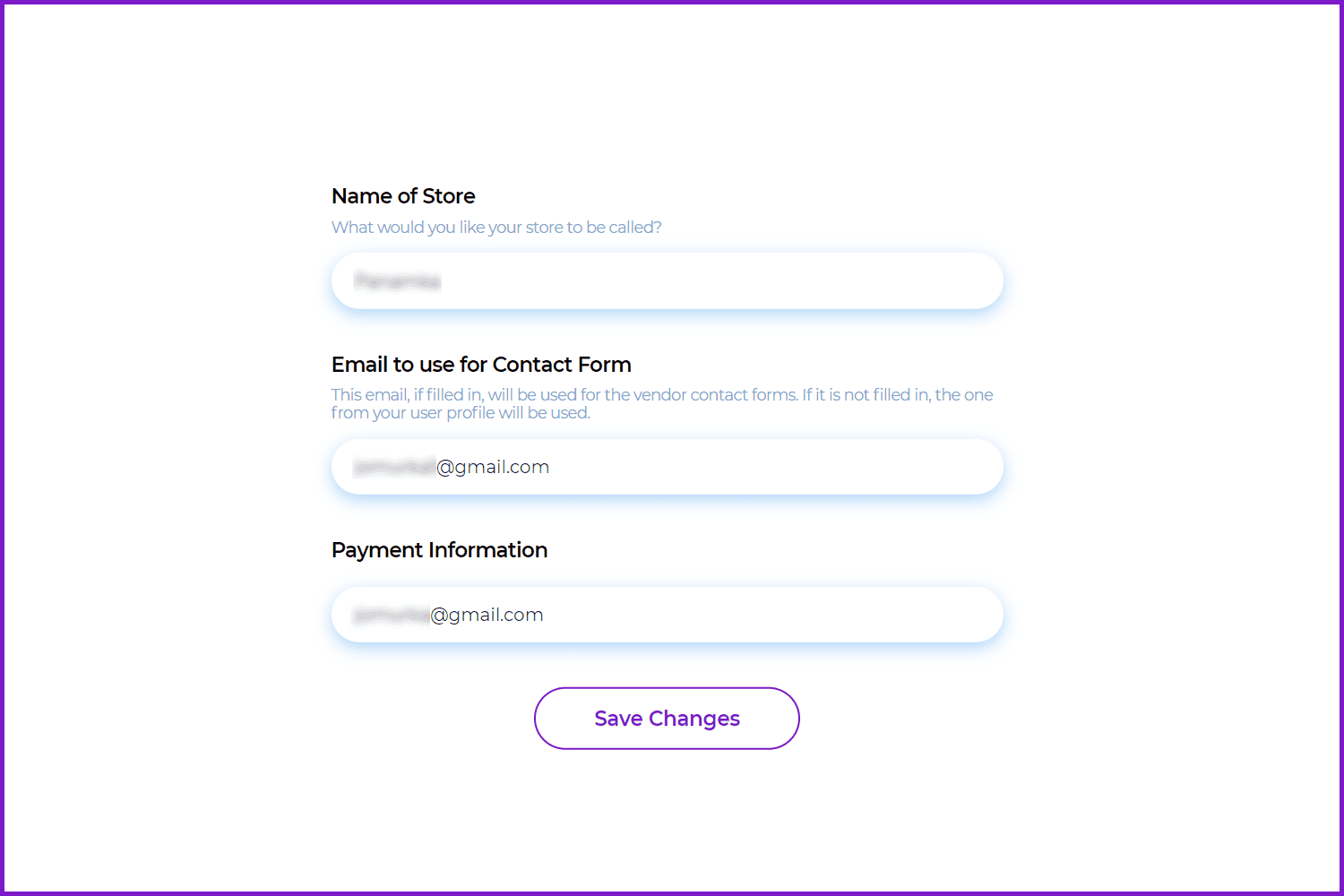 Processing Issues
Of course, it's worth paying attention to the processing time of the application. The vendor can submit an application on any day of the month. Processing, in any case, will take no longer than seven days. Usually, requests are processed even faster (within 1–2 days) if the load on the marketplace is not very large.
It is also worth remembering that MasterBundles supports not only super famous and reliable wallets like Payoneer and Paypal but also alternative methods of withdrawing funds, including:
Card
Paxum
Skrill
Wire, etc.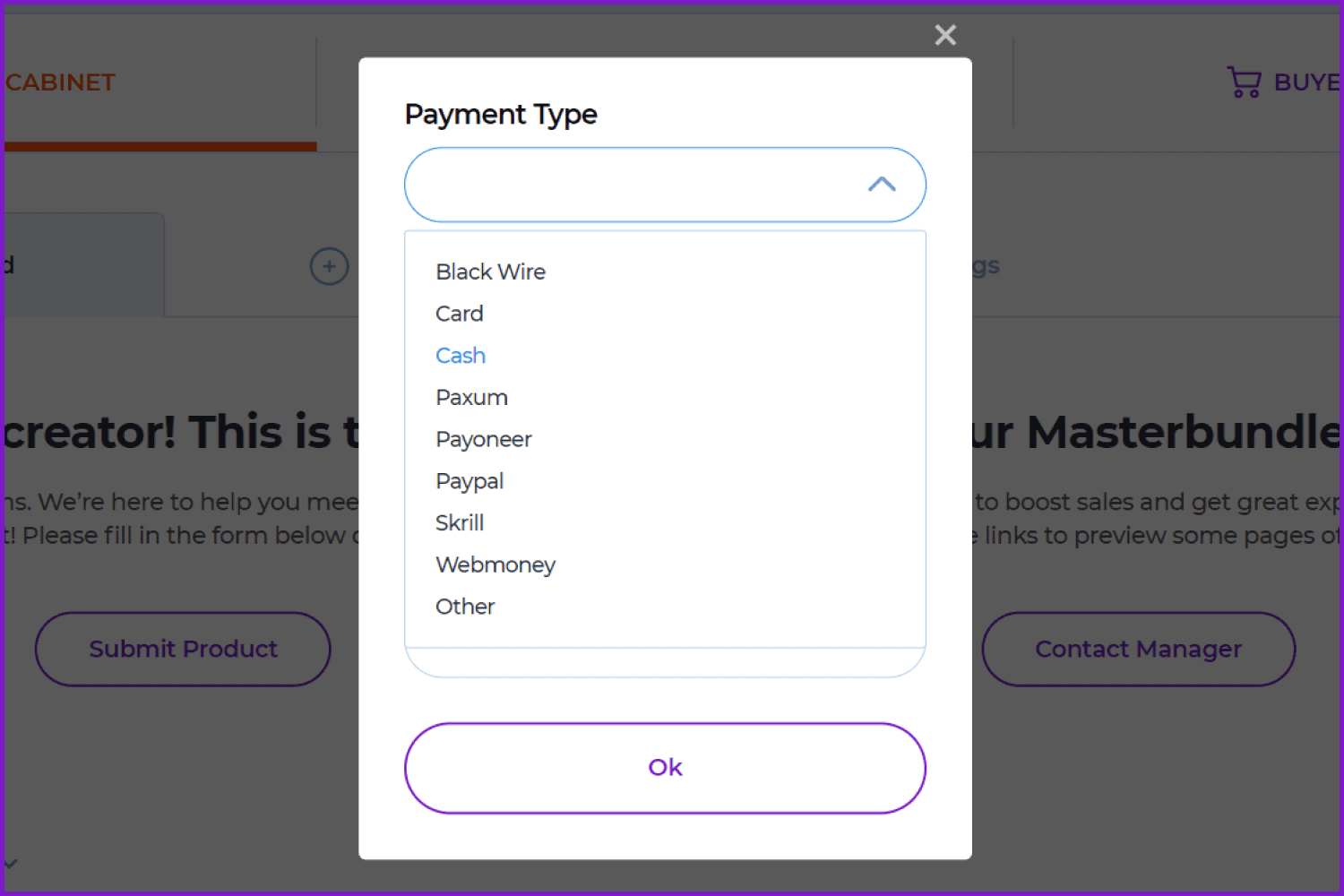 Because of this, the service may request clarification of some of your data and details — stay tuned for notifications of your payment status!
Final Thoughts
The MasterBundles marketplace has been actively used by artists and designers for several years now to sell their work and earn a stable additional income using PayPal and Payoneer wallets. We also understand that our vendors live in different parts of the world and may need alternative methods for withdrawing earned funds.
In cooperation with the manager who will process your payout, you will probably find the perfect method of earning for yourself! So don't forget to check your email after submitting your application so you don't miss any important information. In case you have any questions, send an email to deals@masterbundles.com.
Was this page helpful?
We will be happy if you decide to share this article with your friends on Facebook. Just click on the button and you're done
What are your concerns?
Thanks for your response!
You have already left your review.
Disclosure: MasterBundles website page may contain advertising materials that may lead to us receiving a commission fee if you purchase a product. However, this does not affect our opinion of the product in any way and we do not receive any bonuses for positive or negative ratings.