A Guide to Creating the Best Graphic Design Portfolio
Are you looking to create an eye-catching graphic design portfolio? If so, you'll want to check out this guide for tips on how to make it "shine" among other competitors.
In today's competitive job market, it's more critical than ever to have a website with works that showcase your skills and creative abilities. In addition, it is a great way to show your projects and demonstrate to potential employers that you're the perfect candidate.
A well-crafted portfolio is just one important step between getting your dream job and missing out on a great opportunity!
So whether you're just starting out or looking to refresh your existing portfolio, use this guide as your reference point for creating the best possible presentation of your work.
Read on and make the best online graphic design portfolio ever!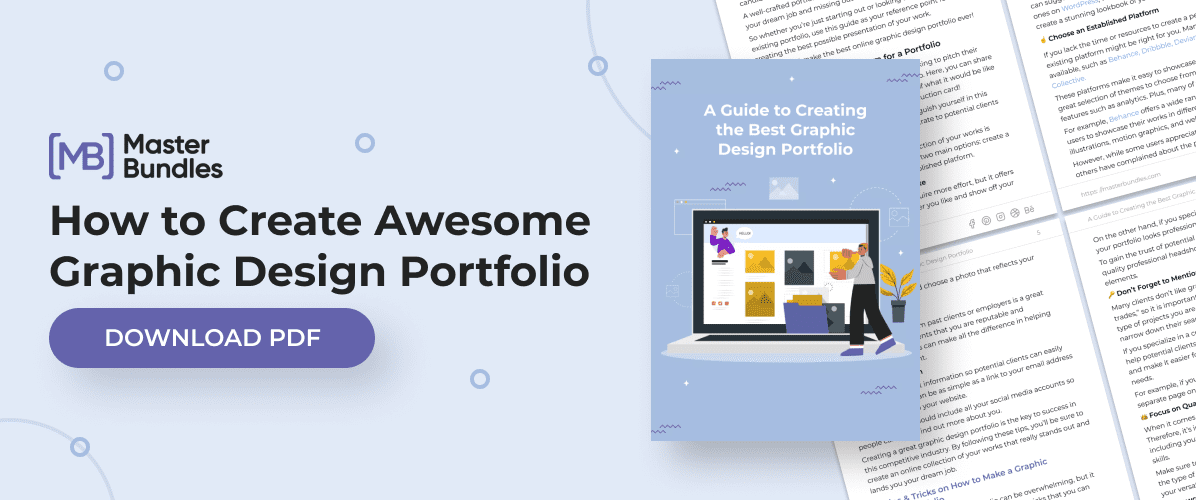 How to Choose a Platform for a Portfolio
A portfolio is key for any graphic designer looking to pitch their skills to new clients or snag a great design job. Here, you can share your past work and give your leads an idea of what it would be like working with you – think of it as your introduction card!
This is a perfect and modern way to distinguish yourself in this highly competitive industry and demonstrate to potential clients why you are the best fit.
The first step in creating an online collection of your works is deciding where to present it. You have two main options: create a website by yourself or choose an established platform.
Create Your Own Personal Website
Creating your own website may require more effort, but it offers you the freedom to design whatever you like and show off your style. The most recommended way to build your website is by using a custom domain and hosting platform.
Popular website-building platforms such as Squarespace, WordPress, and Wix offer easy-to-use tools that allow you to create an online collection of your works quickly. You can also find pre-built themes and drag-and-drop features that make it easy to customize the representation of your works.
Building your own site lets you control how people see and interact with you. Moreover, you can easily add features such as galleries, contact forms, and more to make your portfolio unique! On the other hand, if your time and resources are limited for building your own website, you can go with a popular platform instead.
Suppose you decide to create your own website. In that case, we can suggest our graphic design portfolio templates, including the ones on WordPress, which will save you time and make it easy to create a stunning lookbook of your works. Check them out now!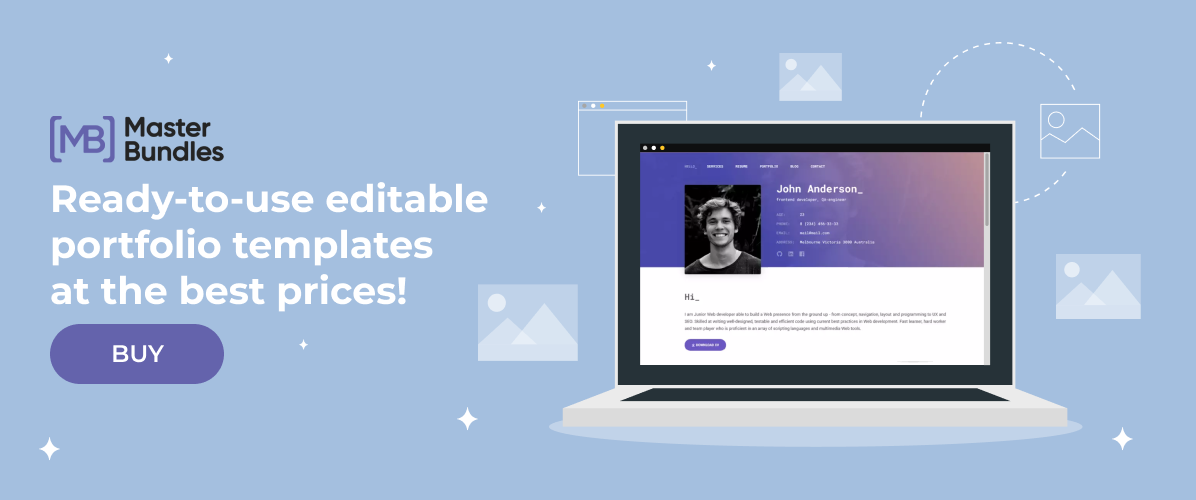 Choose an Established Platform
If you lack the time or resources to create a personal website, an existing platform might be right for you. Many options are available, such as Behance, Dribbble, DeviantArt, and Cargo Collective.
These platforms make it easy to showcase your work, contain a great selection of themes to choose from, and provide helpful features such as analytics. Plus, many of them are free to use!
For example, Behance offers a wide range of templates and allows users to showcase their works in different categories, such as illustrations, motion graphics, and web design.
However, while some users appreciate the faster loading times, others have complained about the process of compressing and saving images. They also claim that site navigation has become more complex.
When choosing a platform, make sure you research which one best suits your needs. Consider the type of work you're displaying and the features the platform offers.
What to Include in My Portfolio
Now that you've decided on the best platform for your online collection of works, it's time to consider what you should include. Here are some graphic design portfolio ideas to get you started.
Prominent Examples of Your Best Works
The only way to show off your design skills and entice potential clients is if they can view your designs. Therefore, your "online lookbook" should visually showcase only the best works.
Choose graphic design projects that demonstrate your skills, are visually appealing, and are relevant to your desired job.
It's important to show off your versatility as a graphic designer. Therefore, your portfolio should include examples of multiple projects and designs, such as logos, packaging, and web design.
Include details about each project, such as the process you went through to create it and the tools you used. It will help potential clients understand what it means to work with you.
An "About You" Page
Don't forget to include an "About" page. This is where you can introduce yourself and tell potential clients why you're the right person for the job. In addition, you can include details about your experience, education, passions, and interests.
A Professional Headshot
A professional headshot is a meaningful way to introduce yourself and help potential clients put a face to your work. Make sure you're smiling, and choose a photo that reflects your style.
Testimonials
Including testimonials from past clients or employers is a great way to show potential clients that you are reputable and trustworthy. Testimonials can make all the difference in helping you win over a new client.
Contact Information
Lastly, include contact information so potential clients can easily reach out. Again, it can be as simple as a link to your email address or a contact form on your website.
Additionally, you should include all your social media accounts so people can easily find out more about you.
Creating a great graphic design portfolio is the key to success in this competitive industry. By following these tips, you'll be sure to create an online collection of your works that really stands out and lands you your dream job.
Tips & Tricks on How to Make a Graphic Design Portfolio
Creating a graphic design portfolio can be overwhelming, but it doesn't have to be. Here are some tips and tricks that you can follow to represent your works in the best way.
Make Your Portfolio Unique and Personalized
Your freelancing career will hinge on your ability to brand yourself effectively. Do not be afraid to show off your skills and style. Let your portfolio shine with unique, personalized touches that make it different.
For example, create custom logos or illustrations to showcase your skills if you're a web designer. On the other hand, if you specialize in print design, make sure your portfolio looks professional with a clean and organized layout.
To gain the trust of potential clients, make sure to have a high-quality professional headshot, as well as other personal branding elements.
Don't Forget to Mention Your Specialization
Many clients don't like graphic designers who are "jacks of all trades," so it is important to mention your specialization and the type of projects you are more experienced with. It can help clients narrow down their search for a project.
If you specialize in a certain graphic design area, mention it! It will help potential clients identify the type of work you're capable of and make it easier for them to find the projects that match their needs.
For example, if you specialize in logo design, you can make a separate page on your portfolio for logos.
Focus on Quality over Quantity
When it comes to your portfolio, more doesn't always mean better. Therefore, it's important to focus on quality over quantity by only including your best works and projects that truly showcase your skills.
Make sure to include only visually appealing projects relevant to the type of job you want. Highlighting projects that demonstrate your versatility is also essential.
Showcase Your Process
A great portfolio isn't just about the end product — it should also include the process and journey of how you created it.
Including details like sketches, wireframes, and mood boards in your portfolio will help potential clients better understand your creative process. It will also show them that you're an organized, professional graphic designer.
Use Clean Layouts
The layout is just as important as the content you present. Make sure to use clean and organized layouts that are easy to navigate.
Be sure to include white space, as this will help make your content stand out. Additionally, keep the color palette cohesive throughout your portfolio and use simple typography.
Keep It Up to Date
Finally, make sure you keep your portfolio up to date. As you create new projects and works, add them to your website. It will keep your portfolio fresh and exciting for potential clients.
Best Graphic Design Portfolio Examples for Inspiration
If you're looking for inspiration, there are plenty of great portfolio examples. Here are some of the best graphic design portfolio websites for inspiration to get you started:
Robby Leonardi
---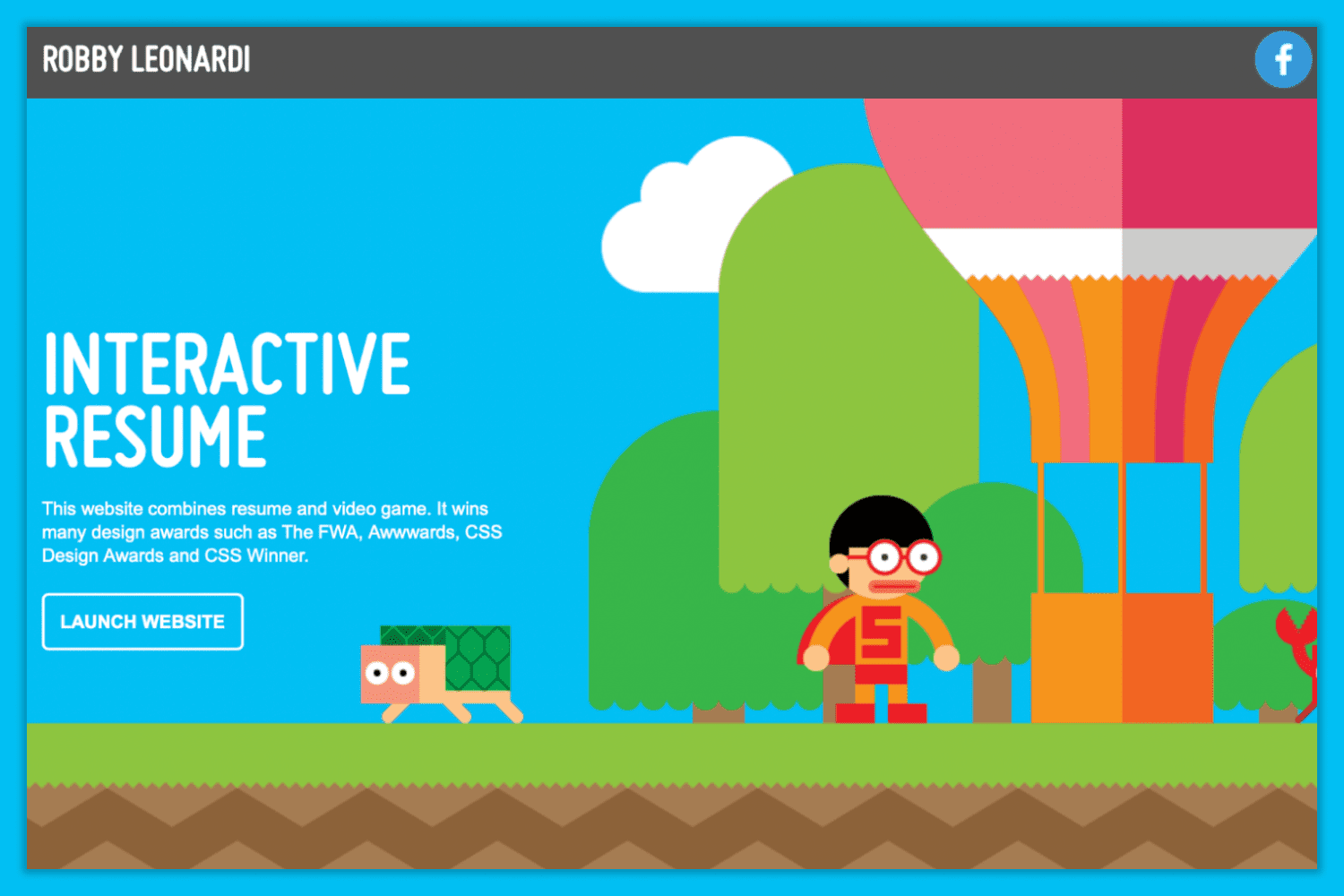 Robby Leonardi is a graphic designer specializing in interactive design, web design, and illustration. His portfolio features beautiful illustrations and animations that showcase his talent and creativity. By incorporating interactive design features in his website, it became much more engaging, fun, and attractive to potential clients!
Alex Tass
---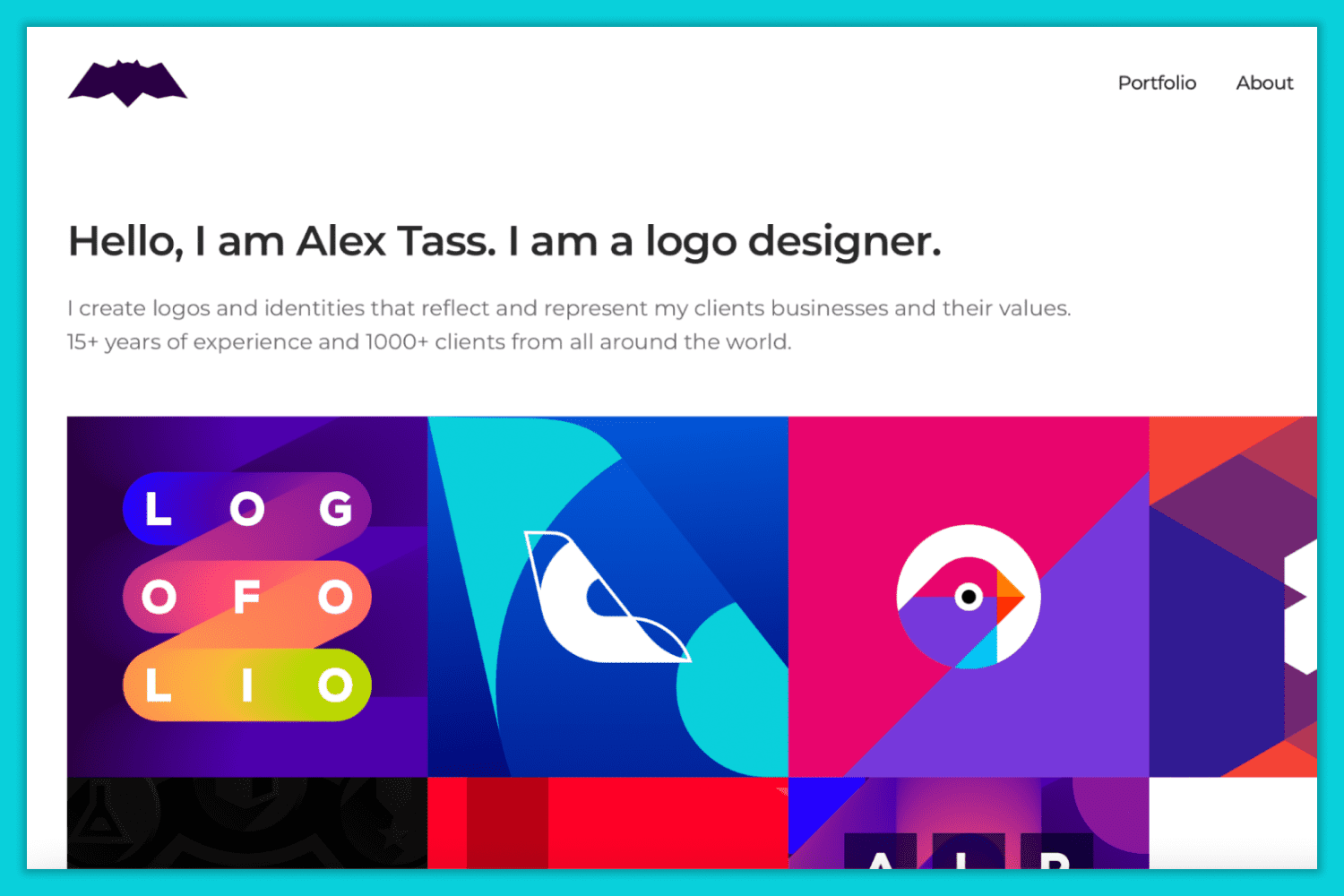 Alex Tass is a professional graphic designer specializing in logo design and branding. His portfolio features beautiful, minimalistic designs that are aesthetically pleasing and demonstrate excellent attention to detail.
Kate Moross
---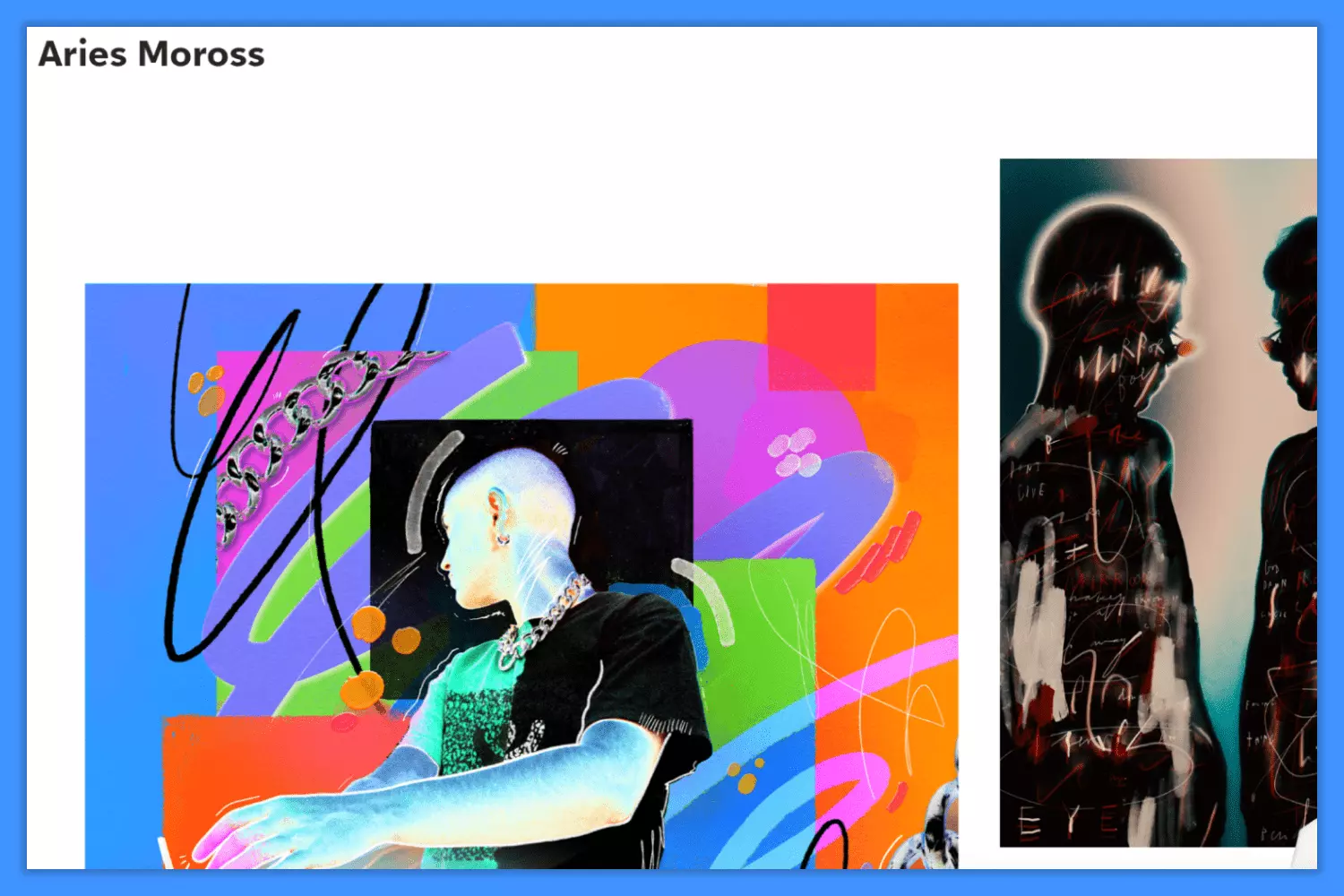 Kate Moross is a great example of a well-crafted portfolio. Her website features her work in an organized and easily navigable format, which showcases her sleek and modern style. She also includes thoughtful descriptions for each of her projects, giving potential customers an insight into the thought process behind her work.
Paolo Pessot
---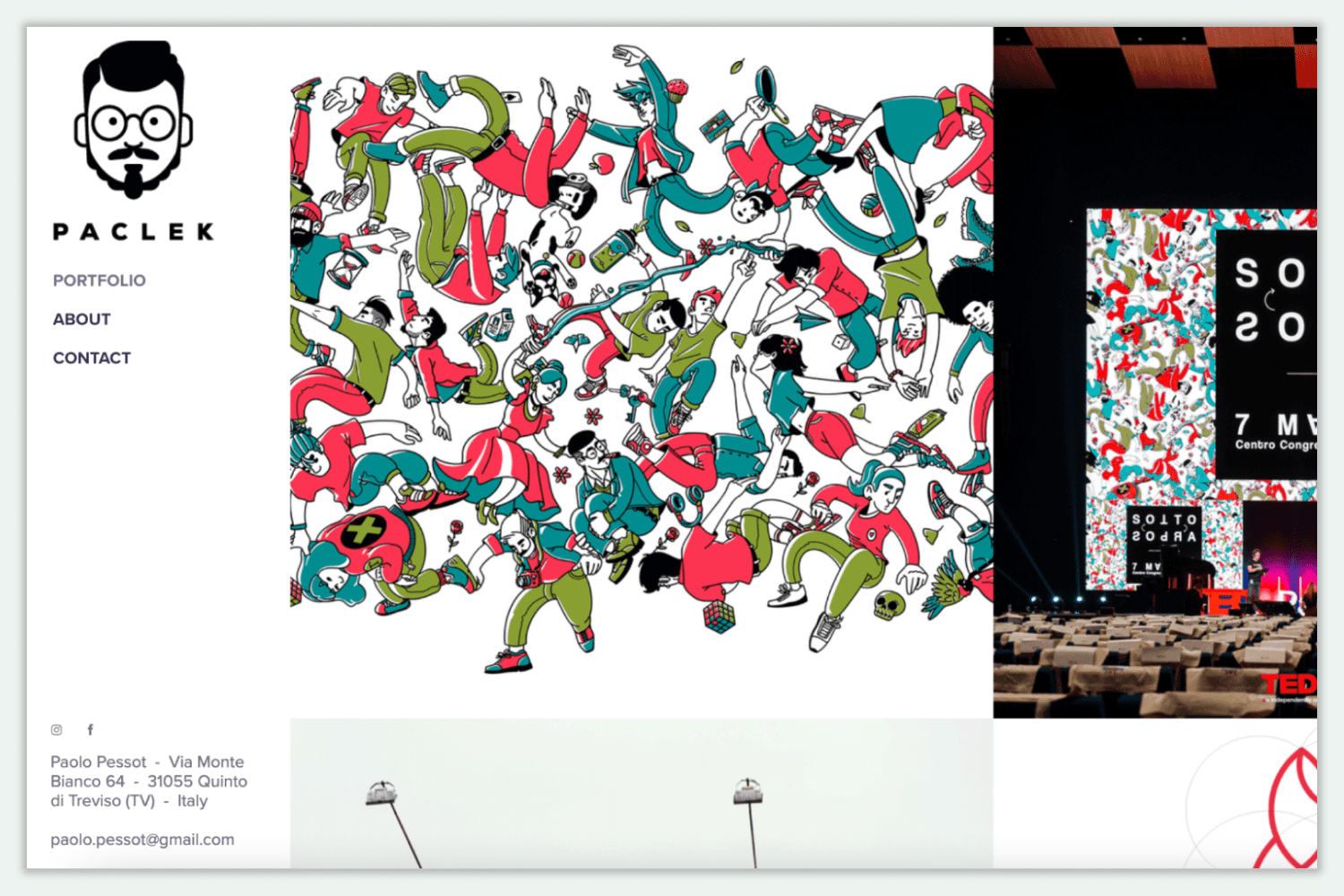 Paolo Pessot is a talented graphic designer specializing in logo design, branding, and web design. His portfolio features stunning designs that effectively display his skills. He also includes a detailed timeline showcasing his creative process, which helps potential customers see his journey to come up with these impressive designs.
Maria Marie
---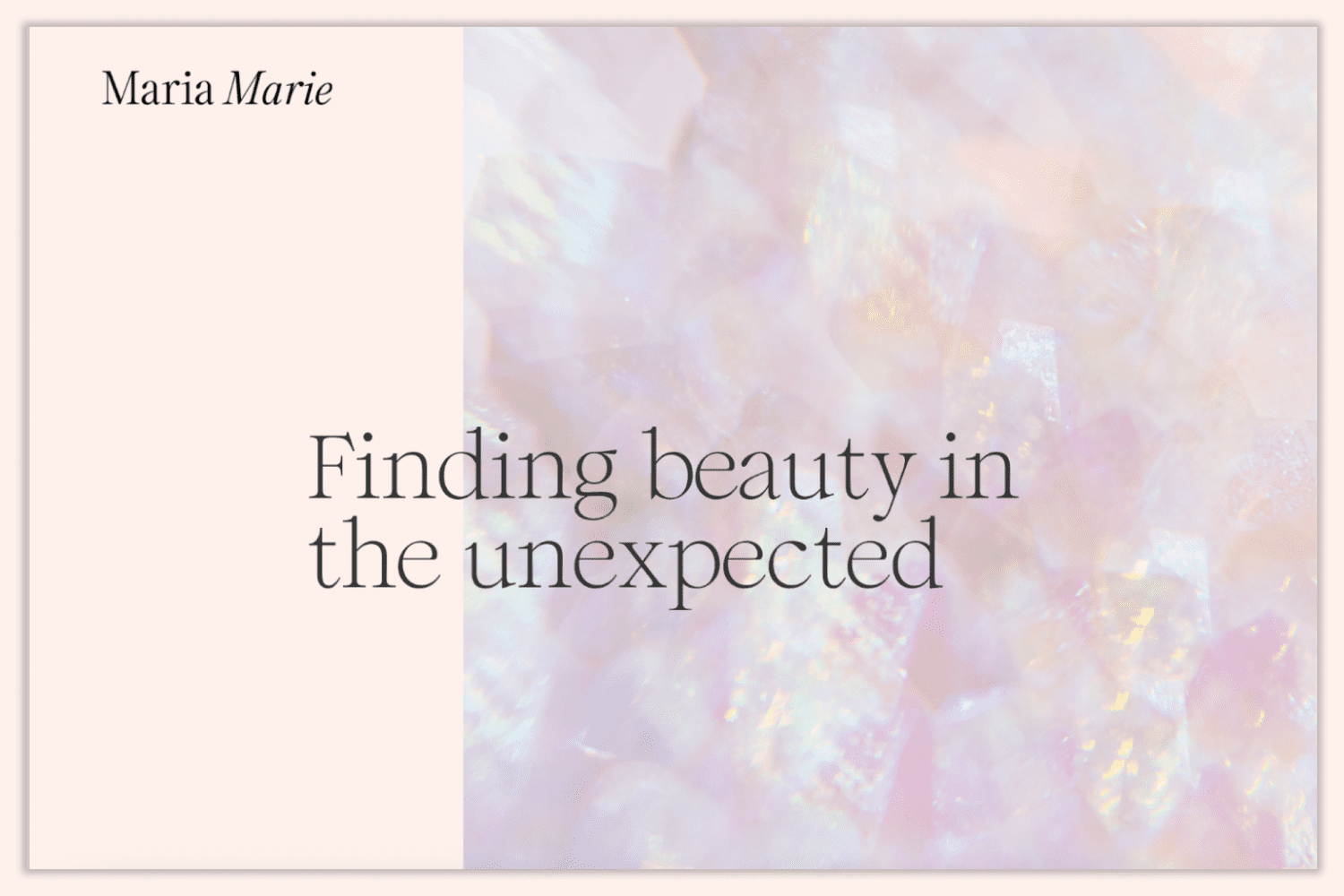 Maria Marie is a graphic designer with a knack for creative, eye-catching designs. Her romantic-styled portfolio showcases her works in an organized and visually stunning format. She also includes thoughtful descriptions of each project, giving potential customers a sneak peek into her creative process.
Here are just a few examples of the many great graphic design portfolios. Remember, when creating your own portfolio, focus on quality over quantity, showcase your process, use clean layouts, and keep it up to date. By doing so, you can create an impressive representation of your work that will wow future clients.
Bottom Line
Creating an effective portfolio is key for graphic designers to showcase their talent and skills. Following the tips outlined above and taking inspiration from great portfolio examples can help you create an impressive portfolio that will wow potential clients.
If you are looking for an additional income source or just want the digital world to know your name and see your works, become our vendor and upload your works to our marketplace! MasterBundles is a great source of passive income and a cool place where your projects can "live" their brightest lives 🙂
By the way, you don't need to create a portfolio to become our vendor since we welcome designers of all levels! So, don't hesitate and join us now!
Some Awesome Videos About Graphic Design Portfolios
Professional Graphic Design Portfolios EXPLAINED

We are taking a look at 2 professional and award winning graphic design portfolios today. We're looking at why they are are professional, why they get views and subsequently repeat clients. So take notes on todays tutorial about graphic design pro folios and learn how to utilise these skills and techniques to make your very own neat and professional graphic design portfolios  
Design Portfolio: Complete guide

You know you need a new portfolio, but you're procrastinating.
That's because there are so many tough questions –
– What tools to use?
– What should be in the hero?
– How do I present my work? 
My Senior Graphic Design Portfolio (With Tips!)

In this video, I walk you through and share some tips from my senior year graphic design portfolio I put together during my last semester in college studying Visual Communication design. I hope you enjoy! 
FAQ
Here are a few frequently asked questions about graphic design portfolio
What should be included in a graphic design portfolio?
A graphic design portfolio should include examples of your best works and showcase the creative process behind them. Additionally, use a clean layout and keep it up-to-date with your latest projects for an impressive portfolio. And don't forget about a professional headshot and contact information!
What does portfolio mean in graphic design?
In graphic design, a portfolio is a collection of your best and most unique works that highlight the process and thought behind them. Without portfolios, clients wouldn't have a way to evaluate your skills and creativity. It's an important tool for graphic designers to showcase their talent and find potential clients.
What makes a good design portfolio?
A good design portfolio should include examples of your best works in a clean and organized format. Incorporate interactive features and thoughtful descriptions for each project to make it more engaging for potential clients. Keep up with your latest projects and include a professional headshot and contact information.
How do I create a graphic design portfolio?
Avoid having too much content, as this can overwhelm potential clients. Too many styles and fonts will only serve to clutter your design, making it more challenging to keep track of all the various elements. Lastly, only include projects you are proud of, as this will help you create a portfolio that reflects your talents and skills effectively.
Was this page helpful?
We will be happy if you decide to share this article with your friends on Facebook. Just click on the button and you're done
What are your concerns?
Thanks for your response!
You have already left your review.
Disclosure: MasterBundles website page may contain advertising materials that may lead to us receiving a commission fee if you purchase a product. However, this does not affect our opinion of the product in any way and we do not receive any bonuses for positive or negative ratings.