Art Director Resume Template 10 in 1
This Pro resume template is just what you need to freshen up that old resume! Creative and stylish while still being professional, you're guaranteed to stand out with this CV template. The design is customizable, so you can easily modify it, you can simply replace the filler text with your own information and add your own photo.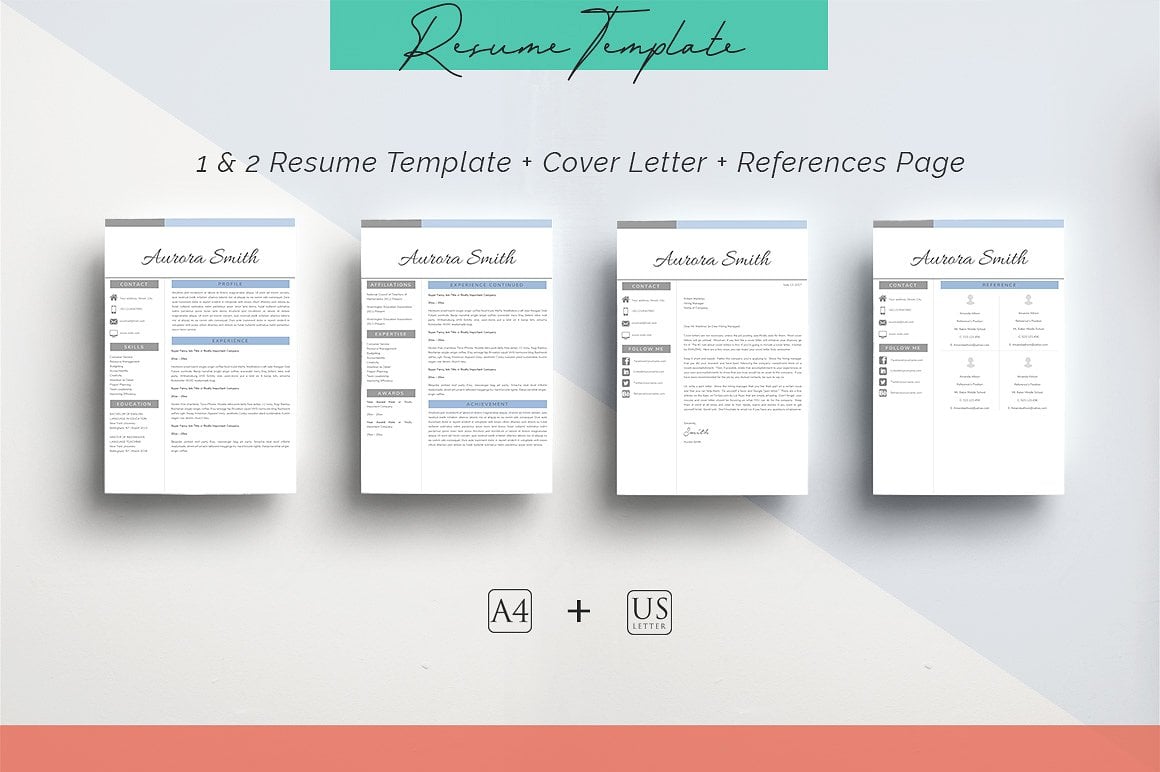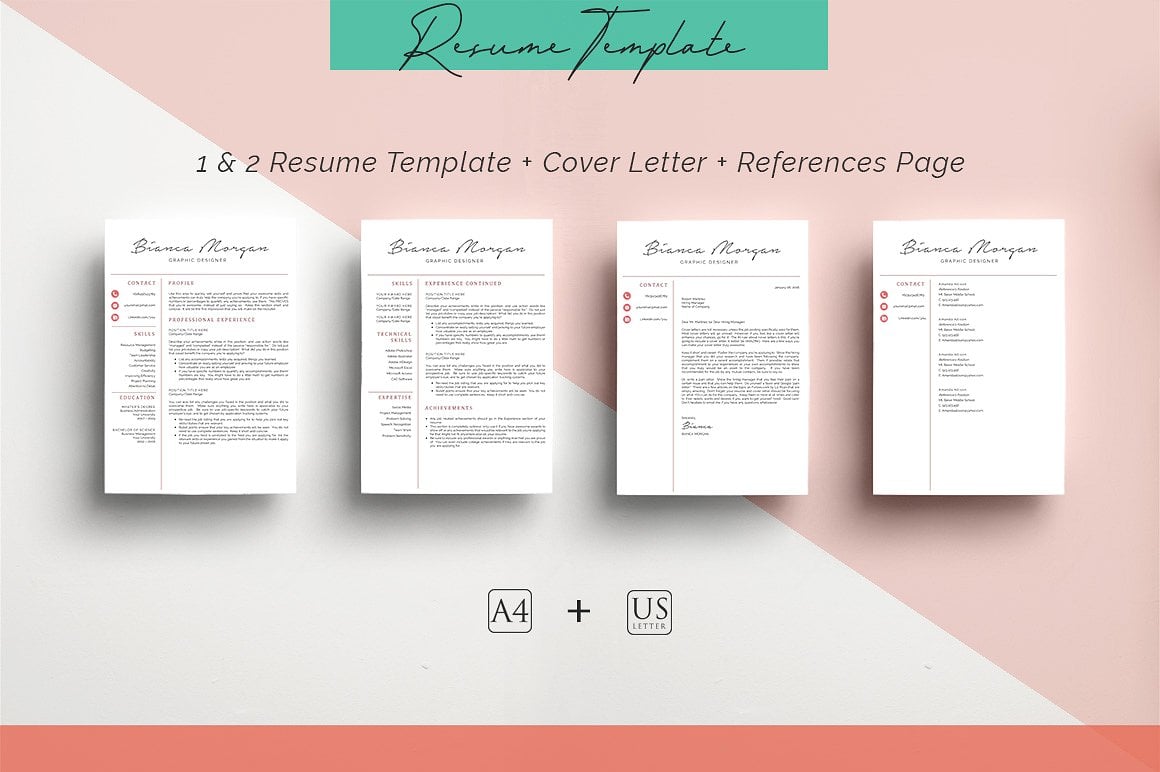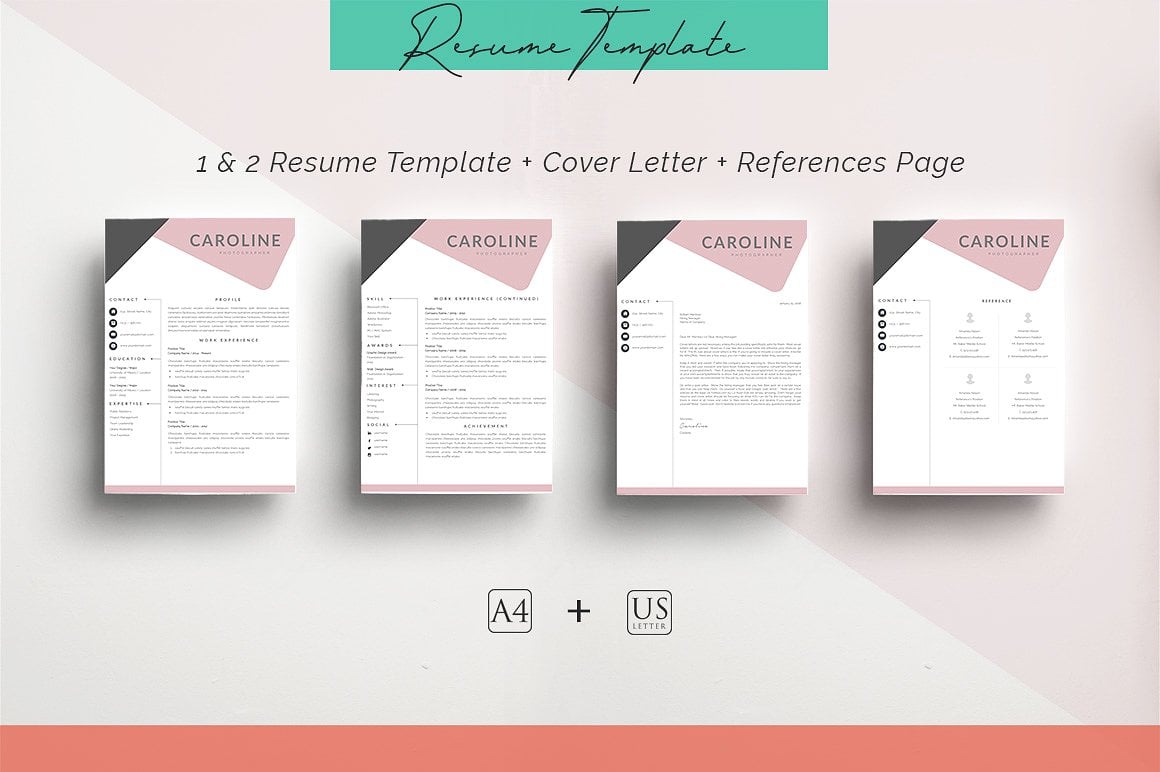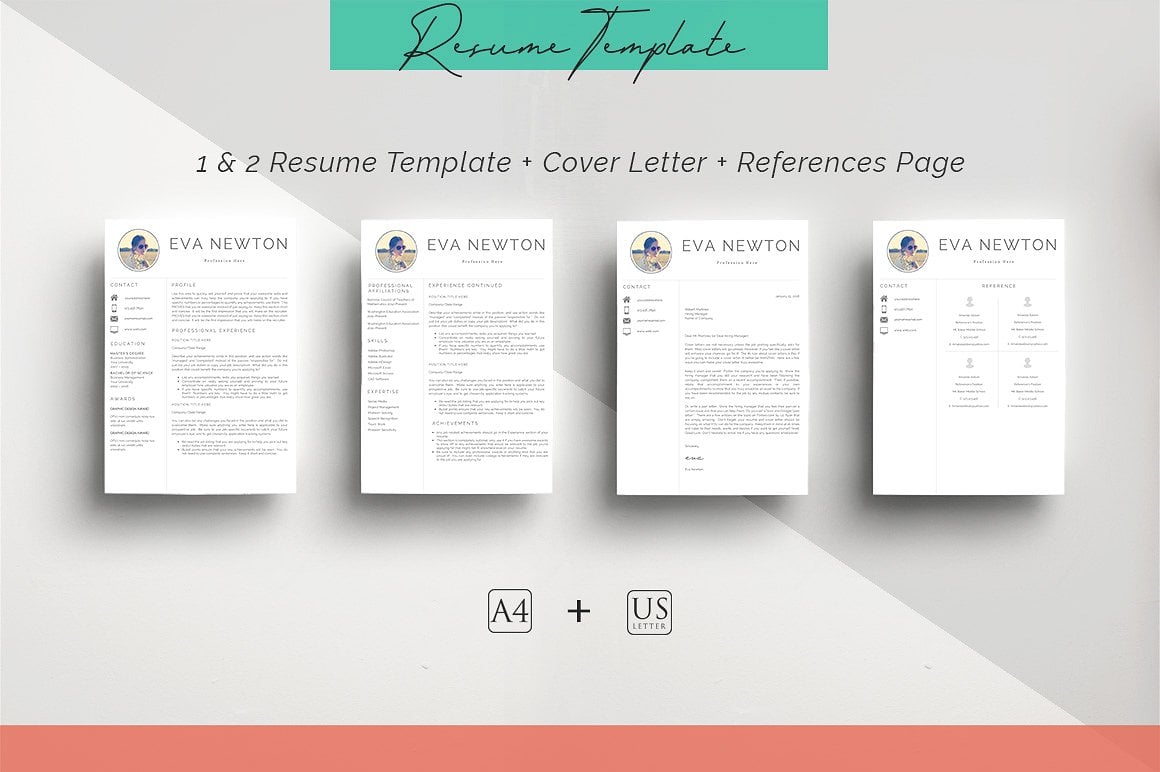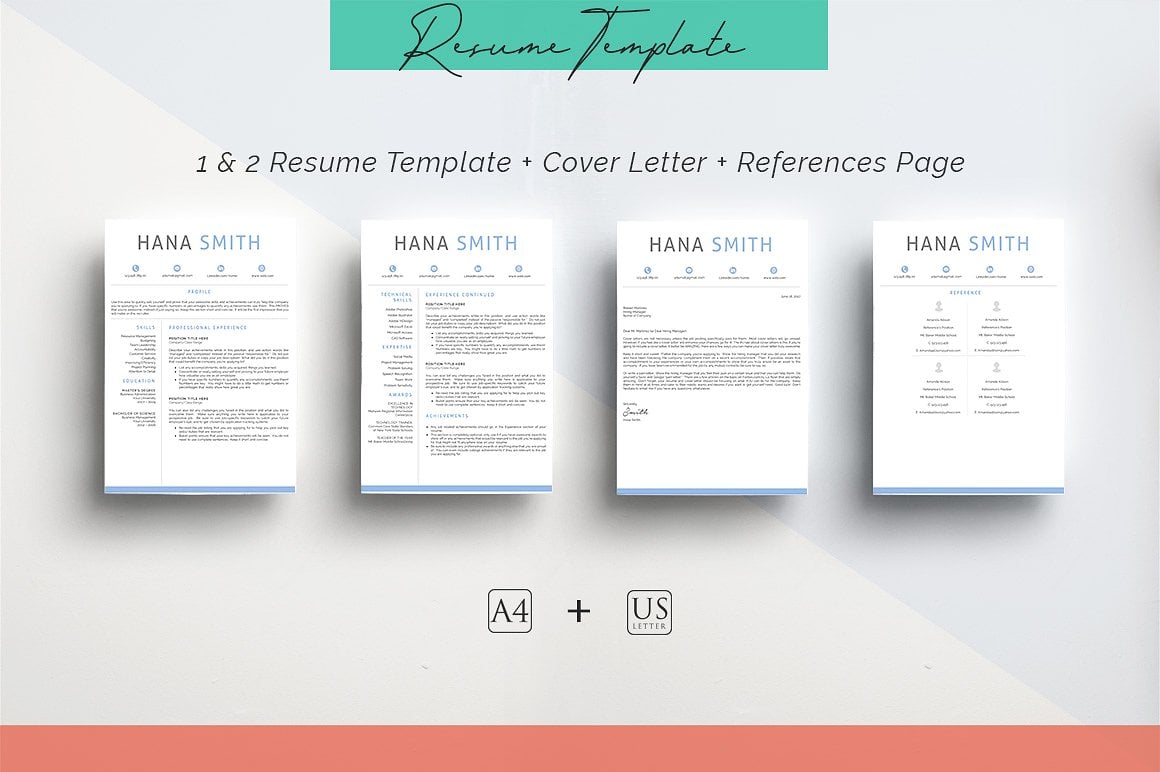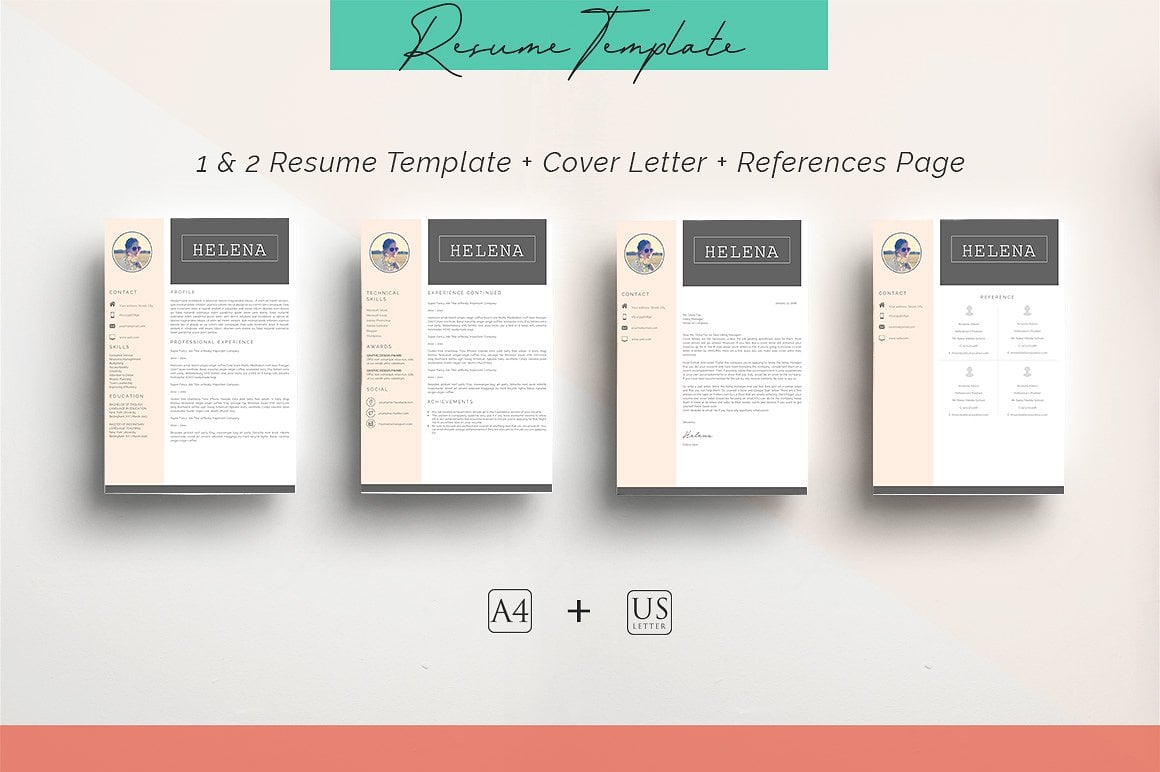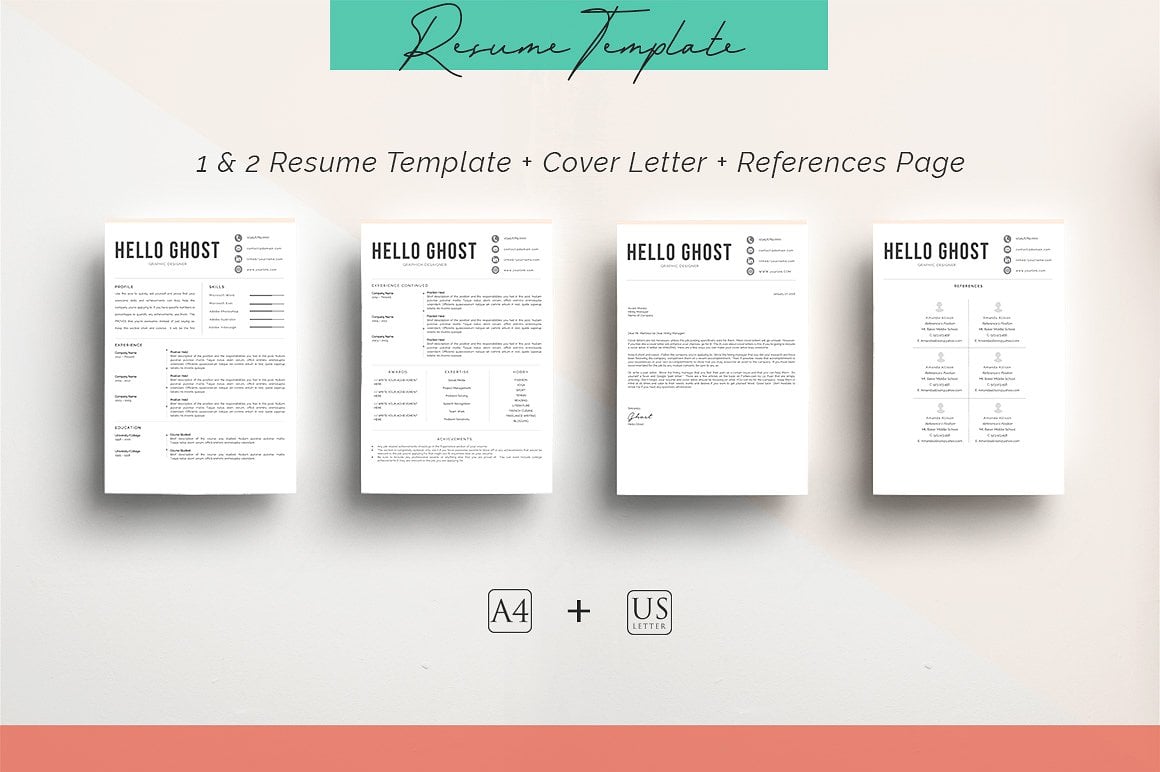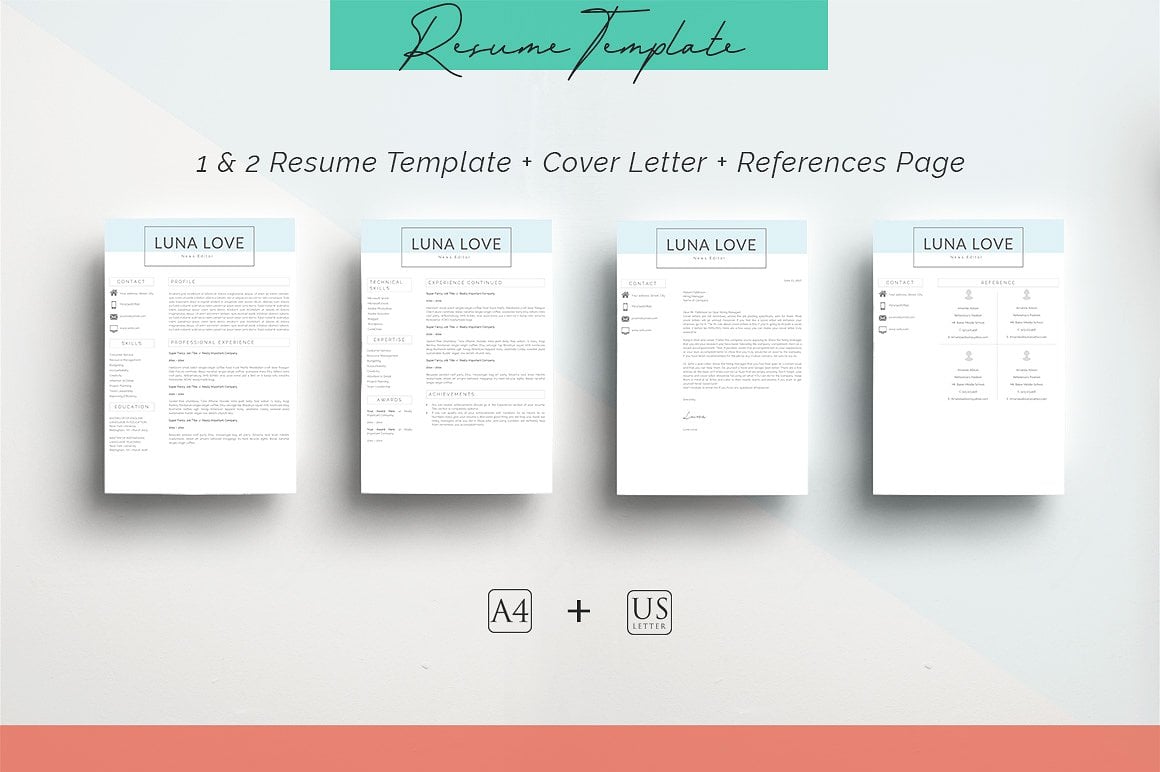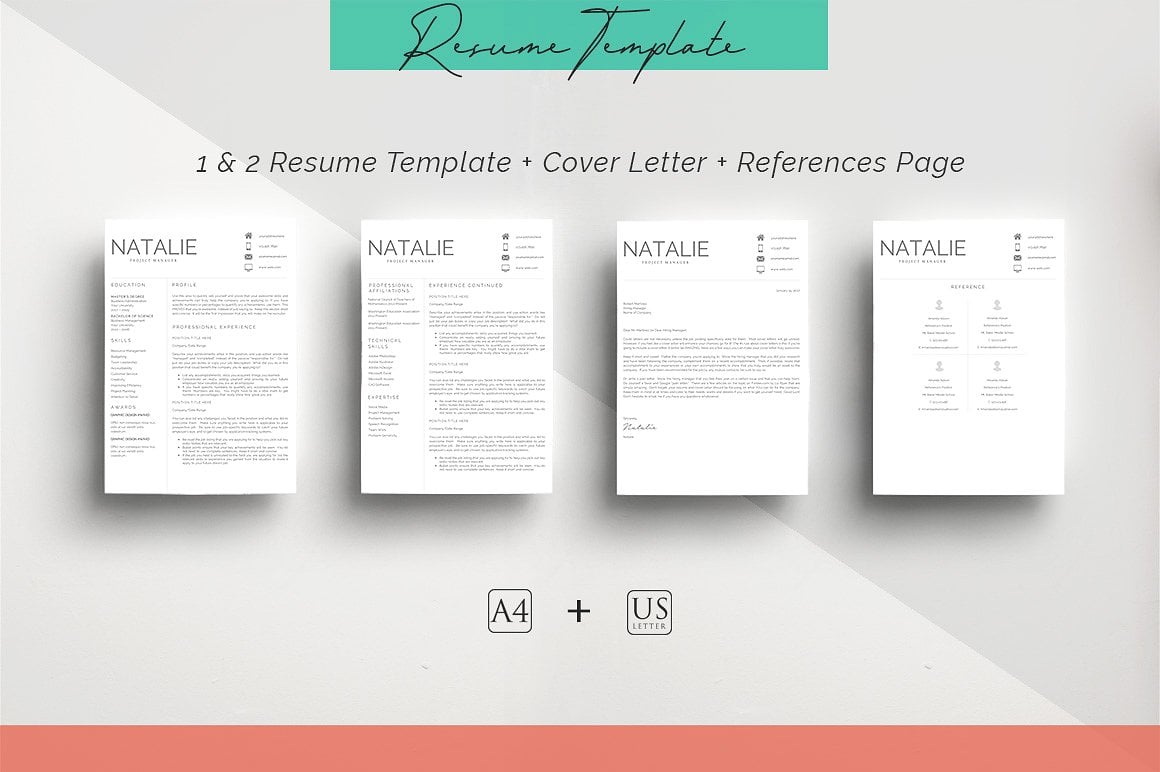 C O N T E N T S
1 page resume template ( in A4 and US Letter )
2 pages resume template ( in A4 and US Letter )
Cover letter template ( in A4 and US Letter )
References template ( in A4 and US Letter )
Fonts link included
Guide File: PDF
Editable 150+ Extra Icons Pack
Fast and friendly customer service
YOUR NEXT STEPS:
Purchase and download the template ZIP file
Extract the Zip file
Download and install required fonts (link above and in the help file)
Open the template in Microsoft Word and drop in your own details
Save your template as a PDF
Email / Upload or Print it on any printer
IMPORTANT All designs are copyright and original to Indograph. Template designs are for personal use only and may not be resold or redistributed under any circumstances.
---
What should an Art Director Resume Template include?
To write a good resume, you will need to focus on the main facts of your professional background. A resume template is the best assistant in this assignment. After all, you don't need to spend a lot of time on the design, and structuring of your resume. Most of the templates solve these issues, so you just need to fill in information about yourself, attach a photo (if necessary), and that's it, your resume is ready. In order to choose the right template, you need to know exactly what to specify in your resume. So, your resume template should include the following
the sections:
Position
Contact information, social networking links
Job experience
Education
Skills
Additional information, hobbies
Photo
Basically that's all. When choosing a template, be sure to pay attention to the design, and ease of use.
Just what is a graphic bundle?
Just about every single designer, as a talented specialist, should be able to sketch any image from the begining. But for the most objectives, it would require a lot of time and is not going to bring sufficient profit for him. That's the reason many of the web designers use pre-made graphics components – mix them, adjust them and put together the design with them. Noone is going to purchase all those elements separately, that's the reason why they are put into graphic packages and marketed as a single product.
Tell me more about the types of graphic package deals
The collections of elements accumulated into a graphics package are usually categorized based on their type and purpose. There might be packages with infographics, wedding invitation templates, business card templates, icons and mockups, etc. You may also manage to find graphic packages particularly for Christmas, NA, Christmas, or Christmas.
So why are graphic packages profitable?
The advantages of graphic package deals for designers are pretty obvious. But if you are a newcomer to those elements and now have questions, the following information and facts will probably be useful for you. Along with a multitude of the components in a single package, the selection provides you with a chance to use several of them for many different tasks. On top of that, the price is typically cut down tremendously which allows you to stretch your budget, yet get the whole set priced at hundreds or thousands of dollars.
How to spend much less money on MasterBundles.com deals?
When you share this web page via social media – you automatically receive the 5% discount for every of the graphic deals you prefer. That's a quite simple way of getting a professionally developed tools cheaper.
Additional Bundles of MasterBundles
MasterBundles presents you a large variety of unique products. MasterBundles.com markets not just graphics bundles but also approximately 20 other various kinds of goods. Fonts, WordPress themes, mockups, icons, photos, illustrations, presentation templates and a great deal more – on the MasterBundles you will be able to obtain most of the goods, vital for a design.
What exactly is MasterBundles.com?
MasterBundles is a site that gathers top rated design products from the internet and lets you buy the components you'll need in your design business for a cheaper price .. Packages this website markets are limited in time, and that is the answer why they are so low-priced. MasterBundles.com also has a big blog with the useful design features described. Should you be searching for a useful website packed with excellent deals – MasterBundles.com is just for you!
Art Director Resume Template FAQ
❓ Where can I find a resume template?
❓ How to set up a resume template?
Basically, the resume template developers have thought it over beforehand so you don't need to have special programming skills to make your resume unique. The intuitive design, and easy editing is what you will meet when choosing the MasterBundles resume templates. All you need to do is buy the template/templates, fill in the fields and information about yourself, change the design, color schemes if necessary. That's all you need!
❓How to choose a resume template?
At MasterBundles you have a huge number of cool, stylish and most importantly unique templates. So the choice is quite difficult. We recommend you to focus on the sections you need in your resume. For example, if you do not need to include a photo in your resume, it is better to choose a template without photo area. And so on. Analyze and think about it, and then make a choice based on your requirements. Also pay attention to the price side of the question.
❓Which one is better to choose: paid or free resume template?
It depends directly on your financial capacity. If your budget allows, it is better to choose a paid option. And the reason here is obvious. Paid product is often much more qualitative, and original. If you focus on the free option, then consider all variants, and be sure to pay attention to the filling of the resume template.