Product Description
There are 84 topics of icons in this product. You'll get loads of different icons in this set covering a number of different categories, such as: latin alphabet (for virtual keyboard), billiard, ancient Rome, weather conditions, smartphone menu, TV features, elements of user interface, payment methods, phone functions, player UI set, QR code, math functions, menu elements, geo points, graphics, charts and e.t.c.
All icons have keywords in their names for quick search by folders.
Versatile in Use
These icons work great in a variety of different ways. Use them on apps, websites, templates, promotional materials, presentations, illustrations, infographics, and more!
Pricing:
Normally this collection of icons sells for $430, but on MasterBundles, you can get this set of 1000 flat icons for only $15! That's a savings of 97% off the regular price!
What will you get: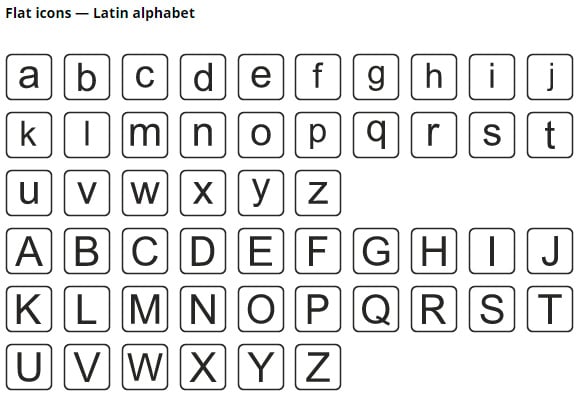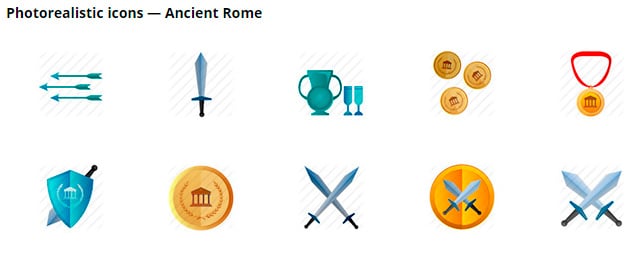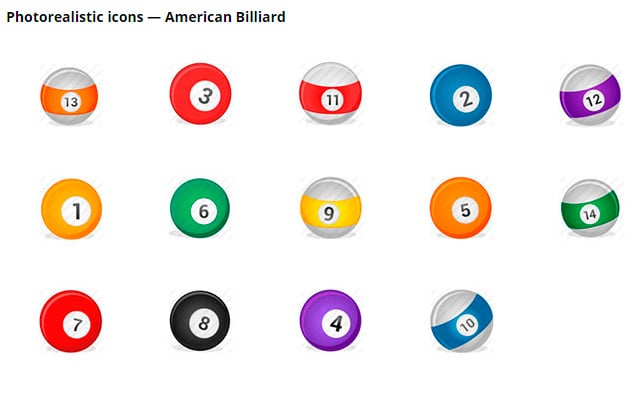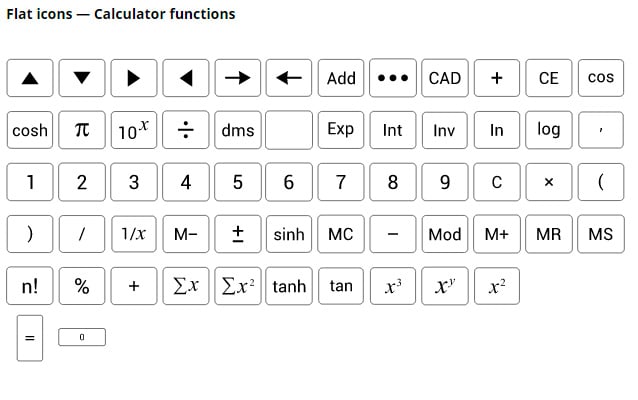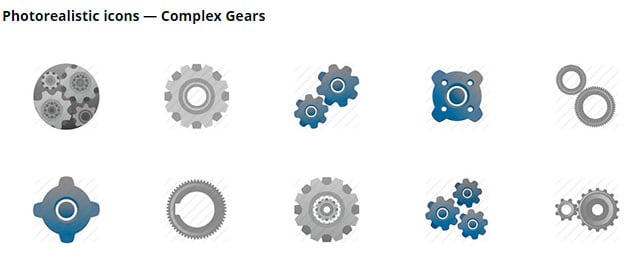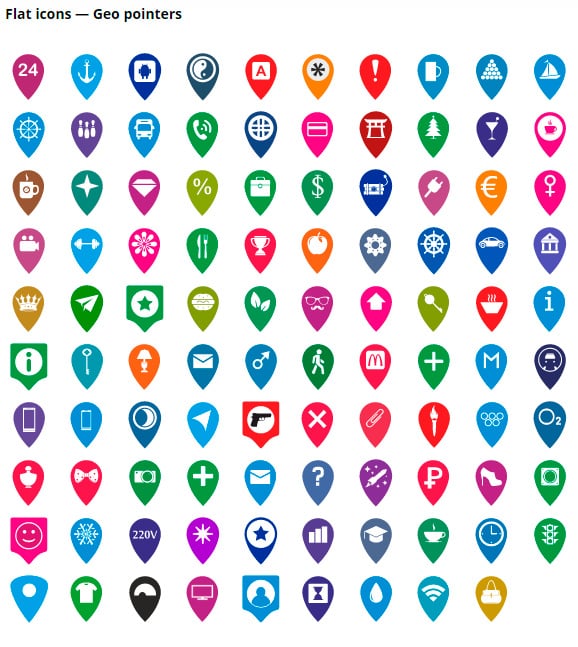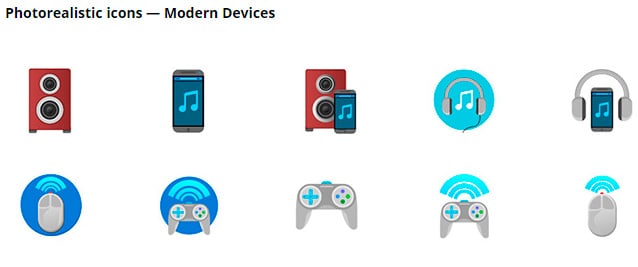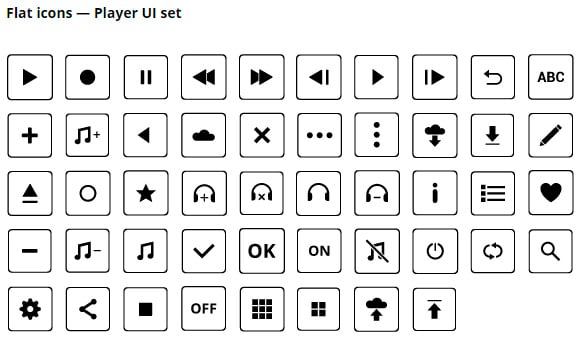 Deal terms:
1. Delivered as an instant download, after completing your purchase.
2. These icons may be used for both commercial and personal projects. The icons cannot be distributed in any way.
3. Cannot be resold, shared, sublicensed, transferred or redistributed on it's own.
What exactly is a graphic bundle deal?
Can an artist draw any image from the begining? Generally, yes. Should he or she? It truly is unproductive, will take too much time. That's why the vast majority of designers use pre-made graphics components – blend them, customize them and put together the design with their help. It is actually ineffective to buy all those elements on an individual basis, so that's the reason why they are put into graphic bundles and offered for sale as a single product.
What kinds of graphic packages are there?
Due to the fact each of the packages are different from one to another, every graphic designer will discover the required selection for any specific venture. Exploring them you'll find the selections including UI kits, illustration swatches, business cards, social media infographics, plus much more. At MasterBundles , you'll find over 450 graphic package deals to select from. That being said, you'll not have even an opportunity to get away from the site without a bundle or two.
Exactly why are graphic deals consistently profitable?
The benefits of graphic bundle deals for designers are usually quite obvious. But if you are a newcomer to those elements and still have doubts, the following information and facts is going to be useful for you. Including a large number of the components within a single package, the collection gives you a chance to use different of them for many different tasks. What's more, the cost is usually cut down tremendously which lets you stretch your budget, yet have the whole set valued for hundreds of dollars.
How do you spend less on bundle deals?
You can make the MasterBundles.com items even cheaper. I know bundles are already affordable, but there's still place for saving. Just share this page via social media – you immediately receive the 5% price reduction for the graphic bundles that appeals to you. That's a quite simple way to get an expertly designed tools for a lower price.
Alternative Packages of MasterBundles.com
MasterBundles could offer you a large assortment of unique items. MasterBundles.com sells not just graphics bundles but also something like 20 other different types of goods. Fonts, WordPress themes, mockups, icons, photos, illustrations, presentation templates and a great deal more – on the MasterBundles it is possible to find most of the goods, vital for a design.
Photo tools
The creative designers who choose to use photos are going to be particularly excited about the photo overlays graphic deals. They include selections of elements of design used to spruce up and customize the images. Such type of visual components can be laid across the images to create some new and interesting look.
Define the watercolor package?
The watercolor bundle is considered to be the lovliest novelty in artistic desgin. Painted by painters on the a piece of paper, the wonderful pictures get scanned and included in a package deal as design templates for design projects. Watercolor components are ideal for posters, blogs, wedding invitations, DIY and greeting cards. All drawings are extremely detailed and prepared for printing or digital use.
Instagram templates bundles
Living in the online age, all of us spend practically one half of our lives within social media platforms like Instagram. Regardless of what purpose we strive to achieve on this platform, we want to get noticed in a giant crowd amidst countless identical accounts. The good news is, with top quality Instagram templates provided by MasterBundles, you don't need to devote eternity while building the outstanding appearance of your page.
Infographics
If you need infographics for the presentation in any kind of businesses through social networking and advertising and marketing to medicine and education, the package is just what you have been searching for. With the infographics bundle you will find yourself not wasting time which is essential in terms of productivity. Every single component comes in an individual file which can be customized in Photoshop, Illustrator, Keynote or Powerpoint.
All-in-one solution
If you feel as if you have lost lots of time while looking for various resources and elements for your own design tasks, it is about time to understand more about MasterBundles. It is a website providing the hottest tools (watercolors, presentations, graphics etc.) for designers, online marketers, and developers at a reasonable cost for a very limited time. To not miss major information on the future promotions, we advise following our blog and subscribing to the newsletter.