Product Description

If you ever wondered how excellence looks like, take a look at this bundle! We are proud to introduce you with a pack of outstanding themes that you'll love. These themes are everything you were searching for – beautiful, highly functional, fully responsive, and with premium support. They were designed to satisfy the highest demand, and will be a perfect fit for your portfolio, blog or personal website.
Every theme included in this pack will help you make the most out of your website 🙂 Show off your creative skills, highlight your content, give info about your company – these and many other objectives can be pursued with these themes.
You probably know that quality WordPress themes are expensive – they basically cost $50 – $100. Why pay so much, if you can get 19 premium themes with an unbelievable discount? This pack of beautiful themes would normally go for $741, but on MasterBundles you can get them all for $27! The offer is time-limited, so don't think twice – grab it before it's too late 😉
What You Get:
Porty – Portfolio WordPress Theme
View Theme | Regular Price $39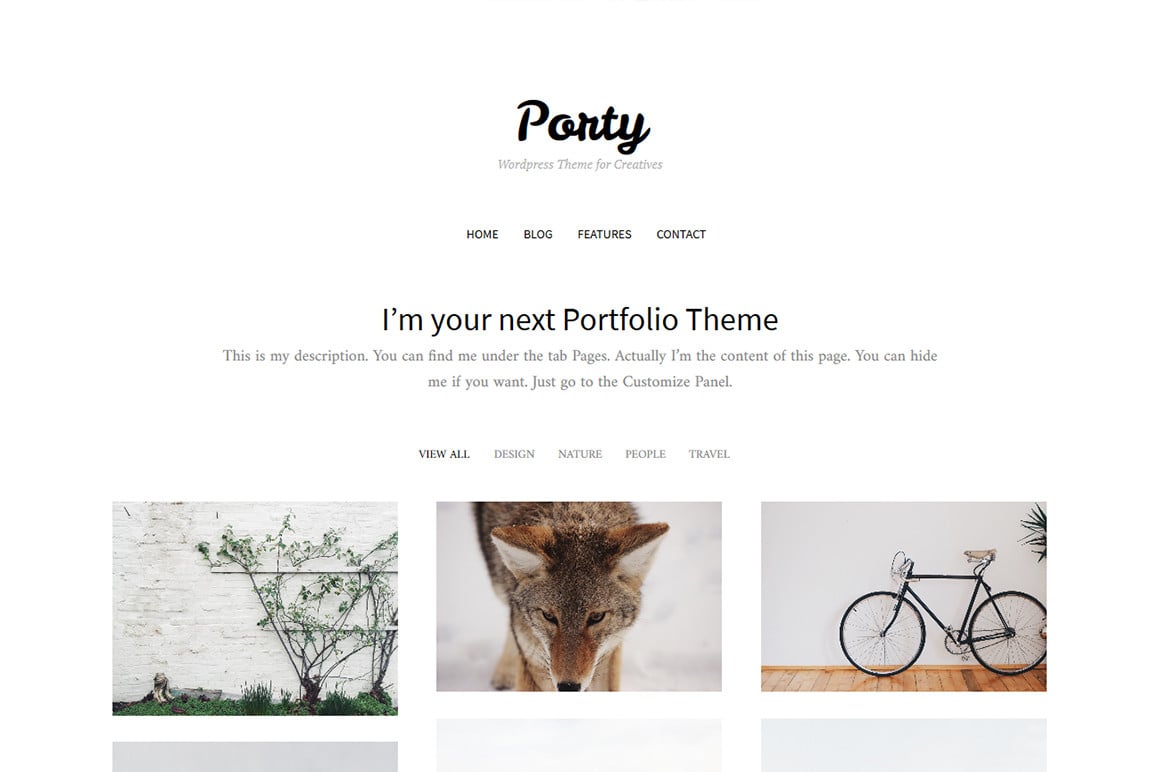 Lino – WordPress Portfolio Theme
View Theme | Regular Price $39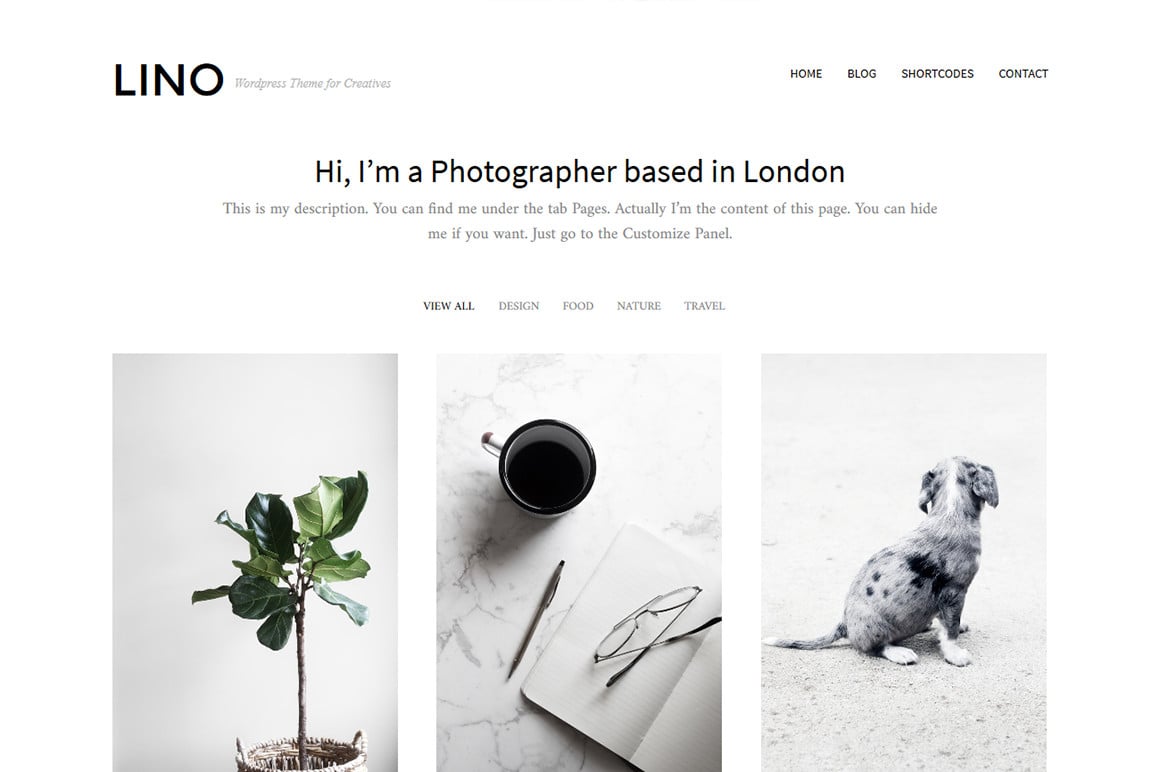 Lulu – Blog Theme
View Theme | Regular Price $39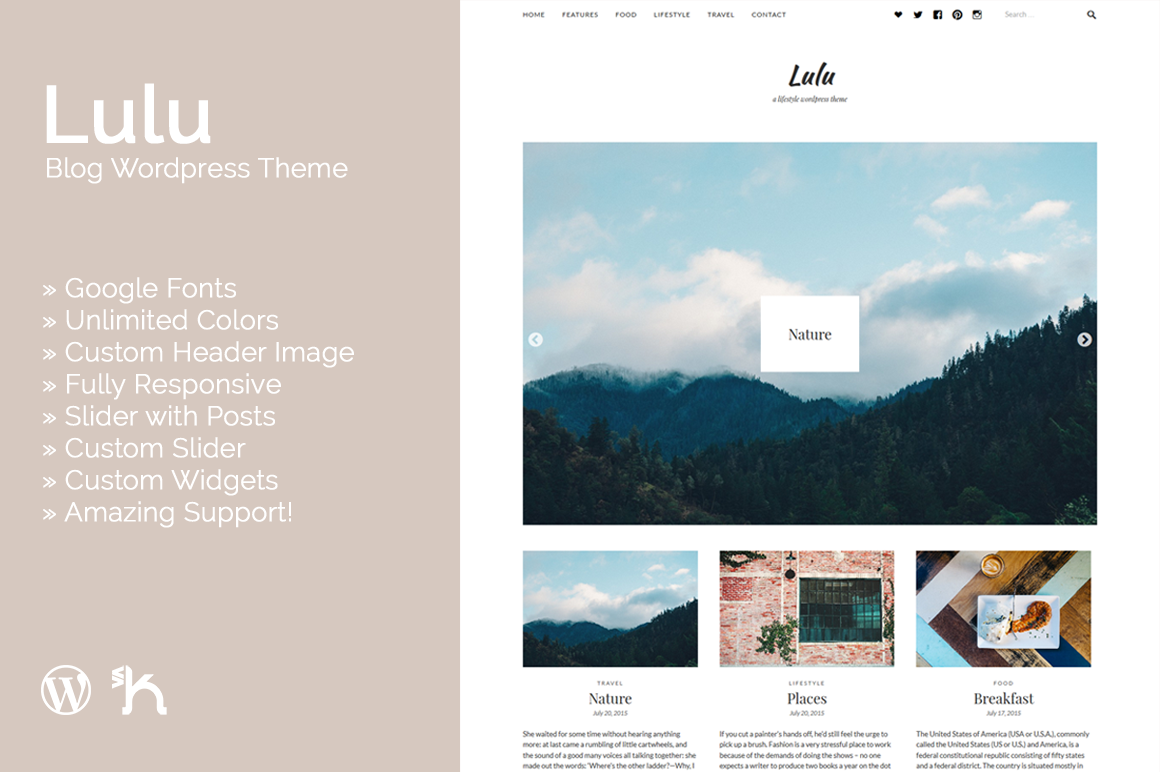 Charlotte – Lifestyle Blog Theme
View Theme | Regular Price $39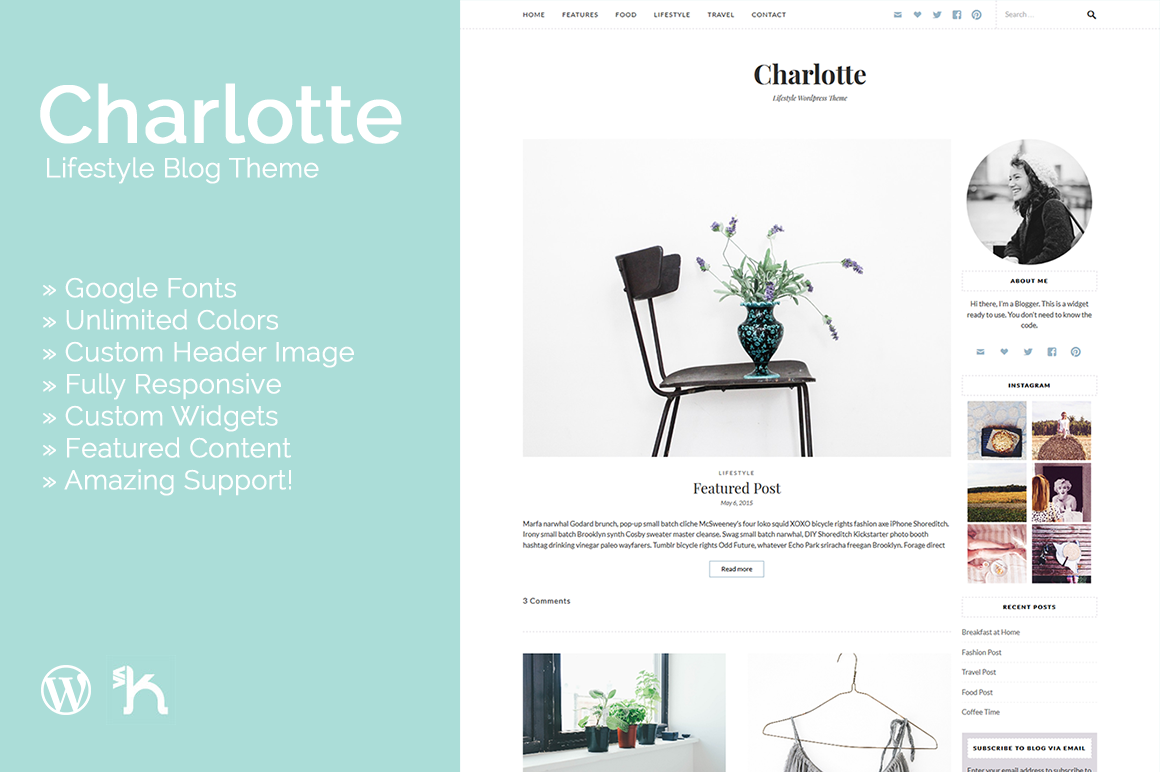 Typewriter – Responsive Blog Theme
View Theme | Regular Price $39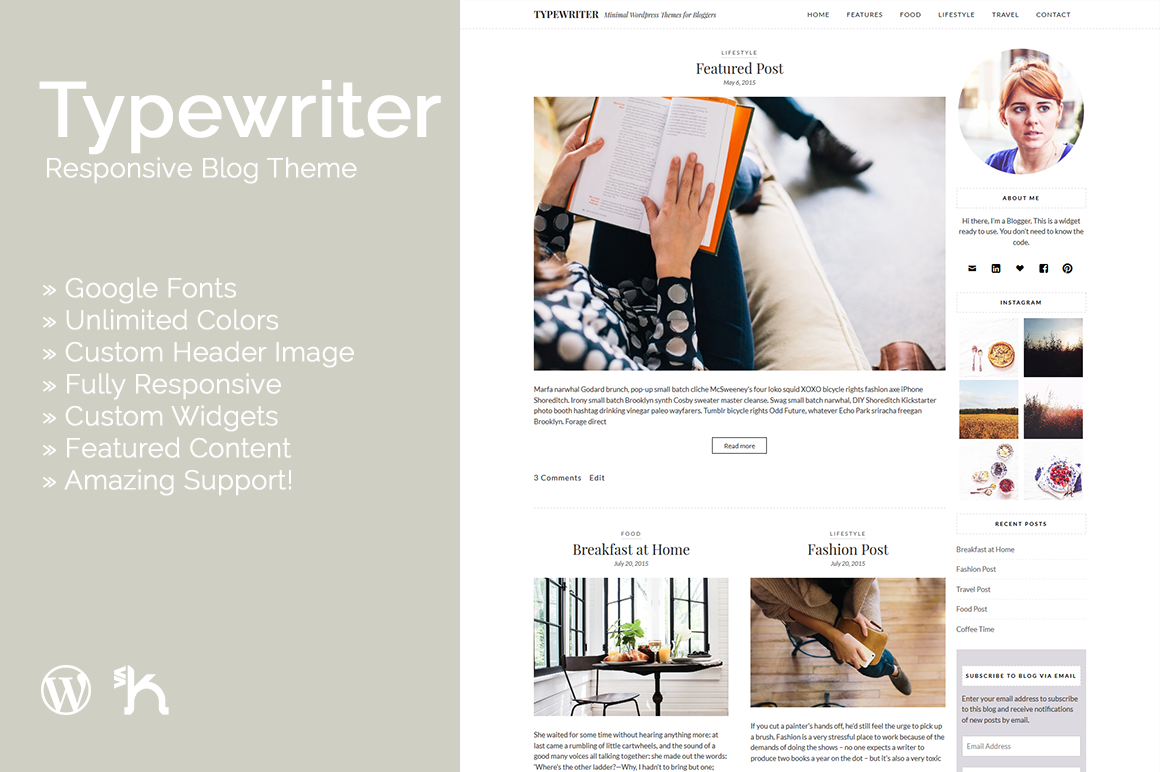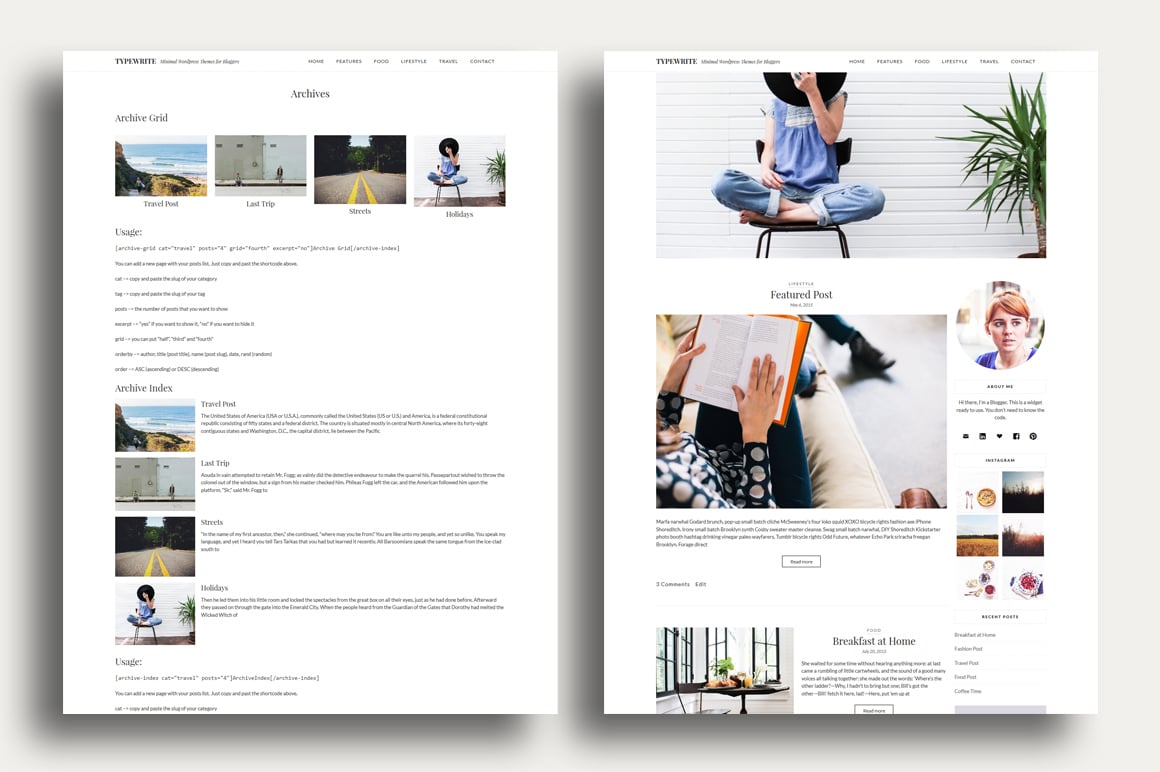 Flatwhite – Food Blog Theme
View Theme | Regular Price $39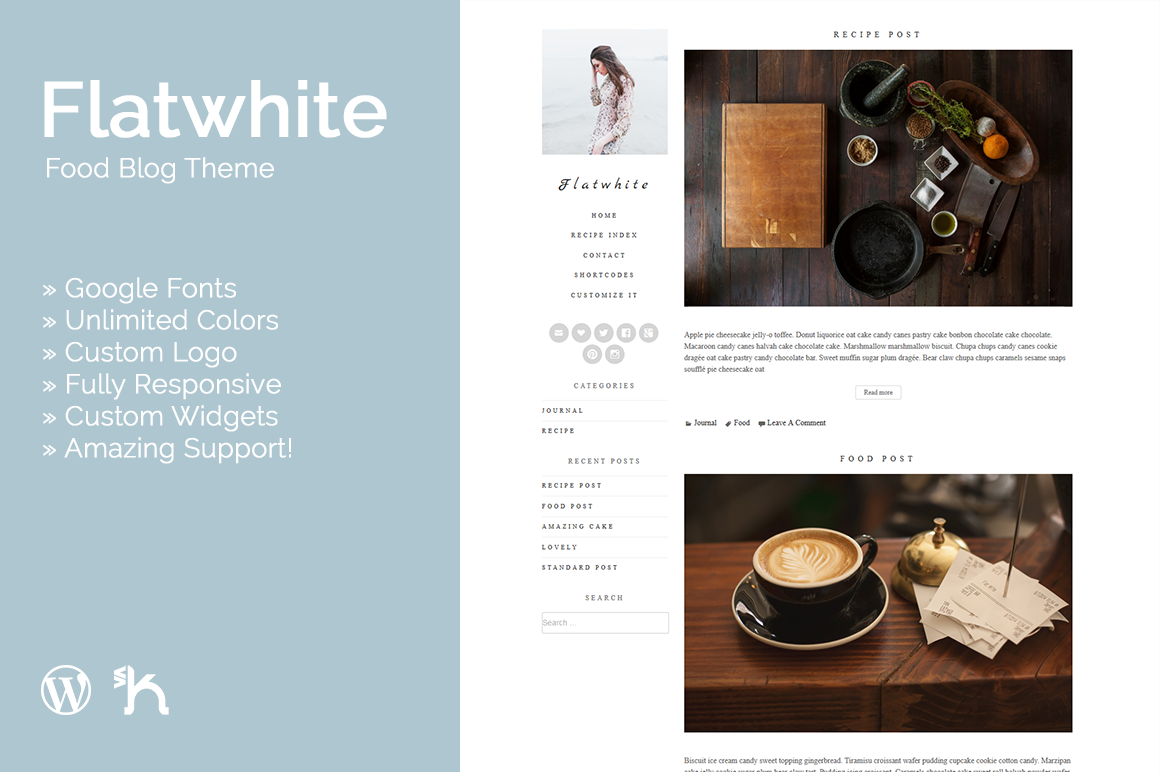 Biscuit – Food WordPress Theme 2.0.2
View Theme | Regular Price $39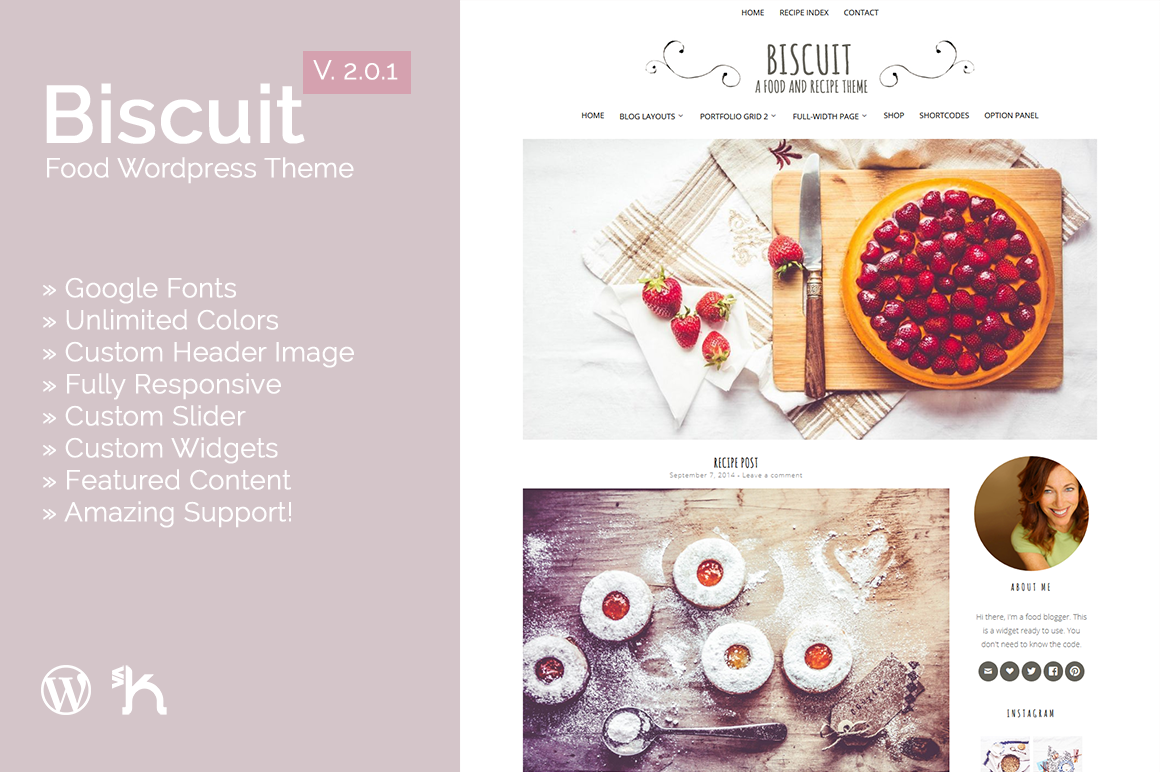 Pinup – Feminine WordPress Theme
View Theme | Regular Price $39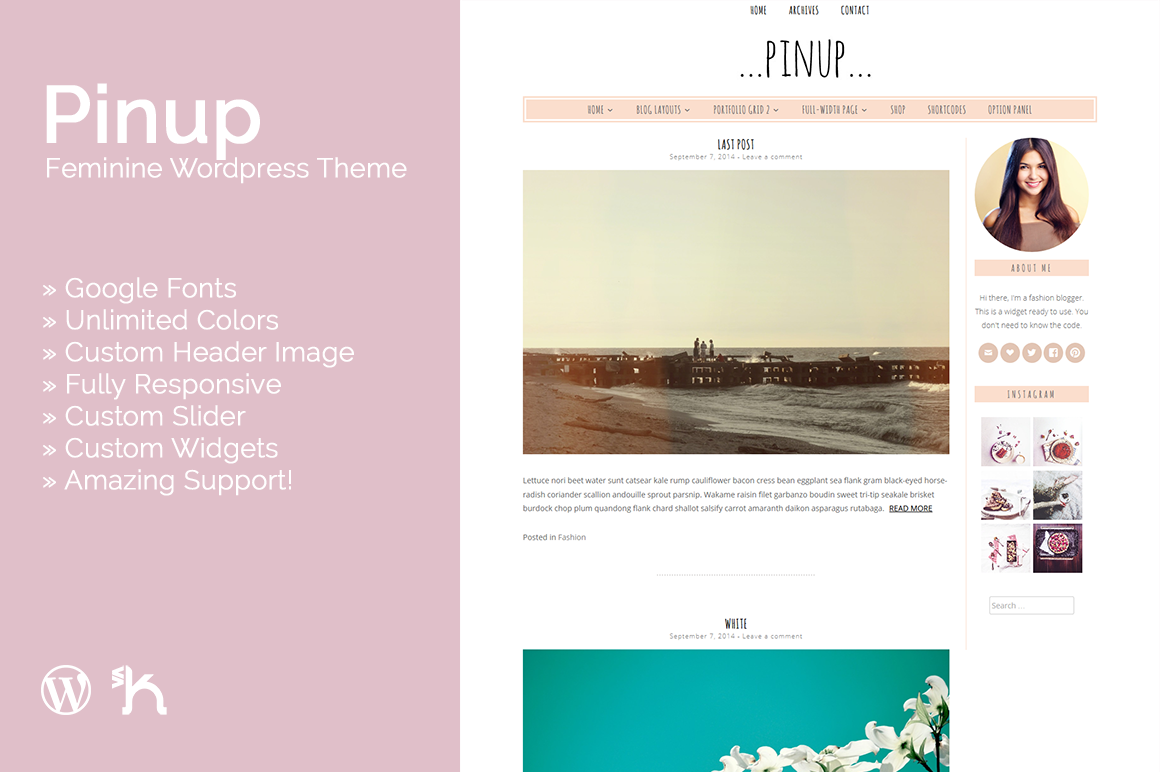 Lillou – Fashion WordPress
View Theme | Regular Price $39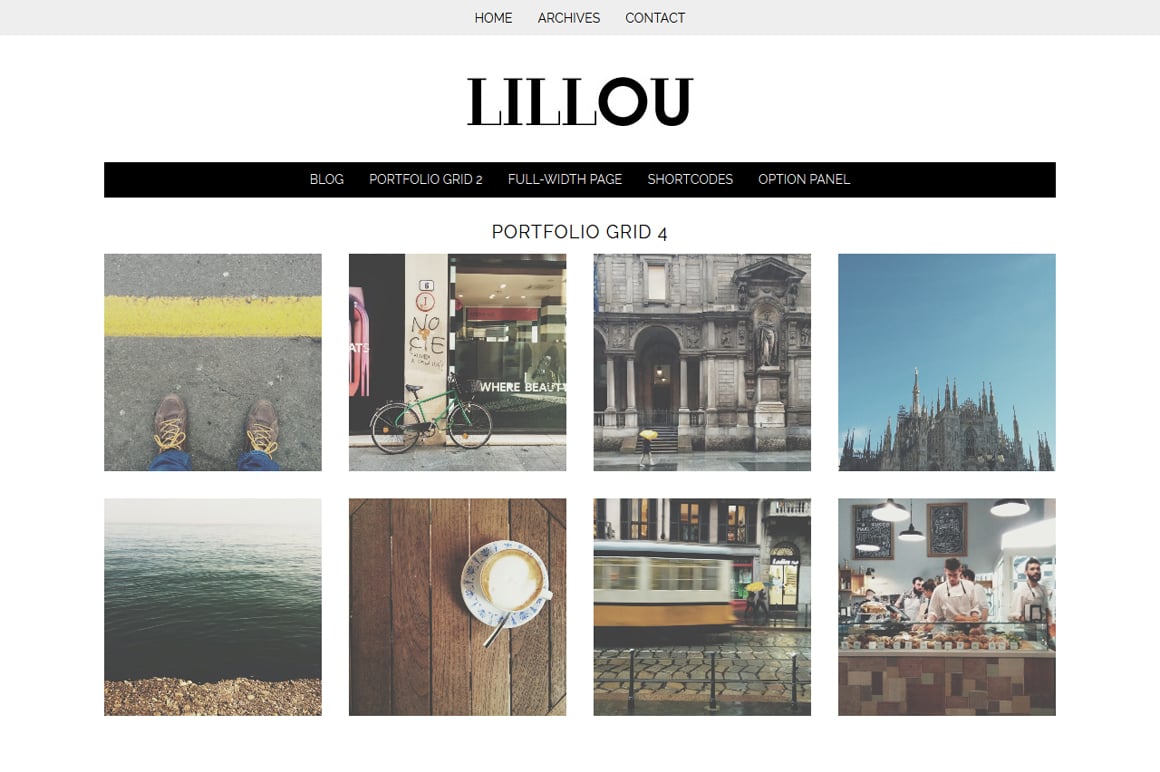 Galo – WordPress Portfolio Theme
View Theme | Regular Price $39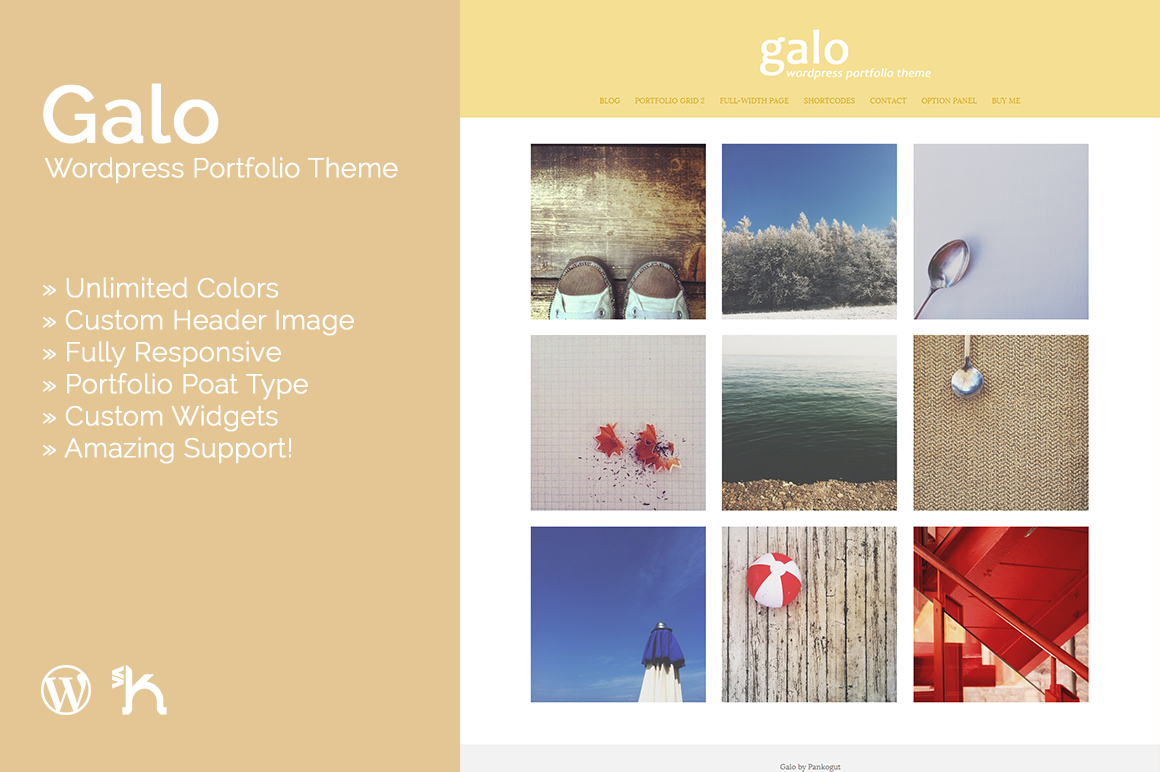 Rose – Feminine WordPress Theme
View Theme | Regular Price $39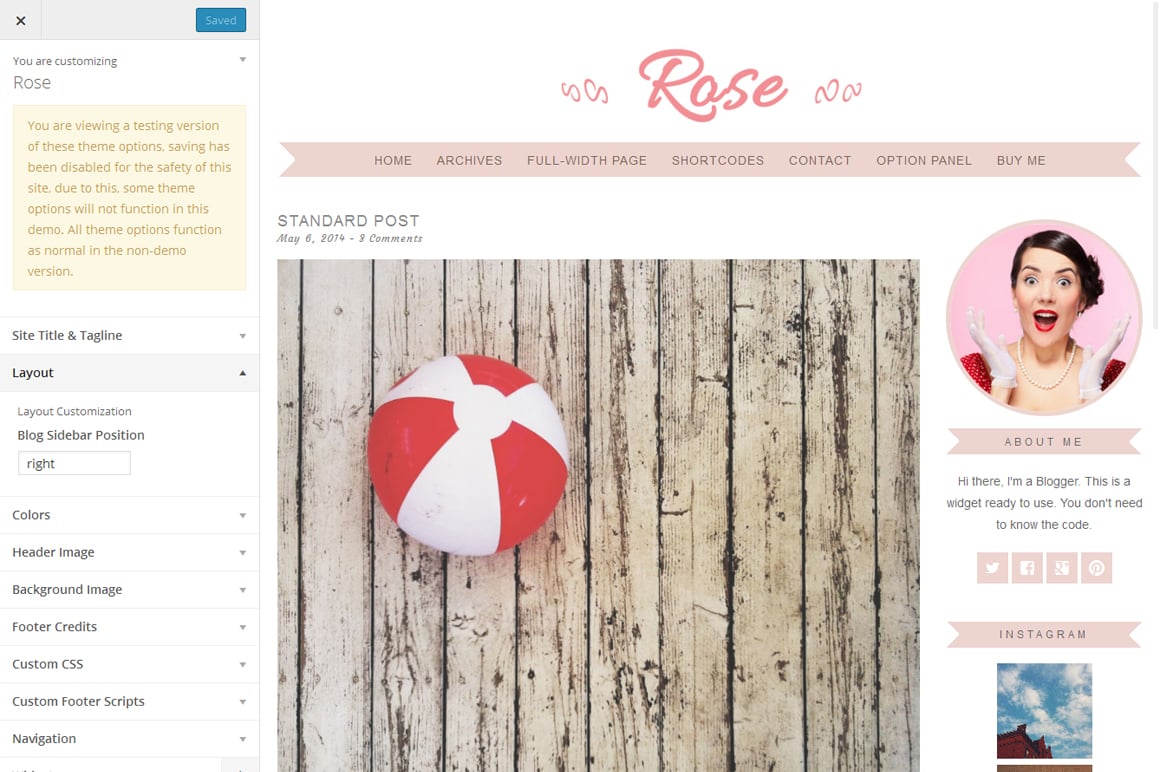 Shoppy – WordPress Ecommerce Theme
View Theme | Regular Price $39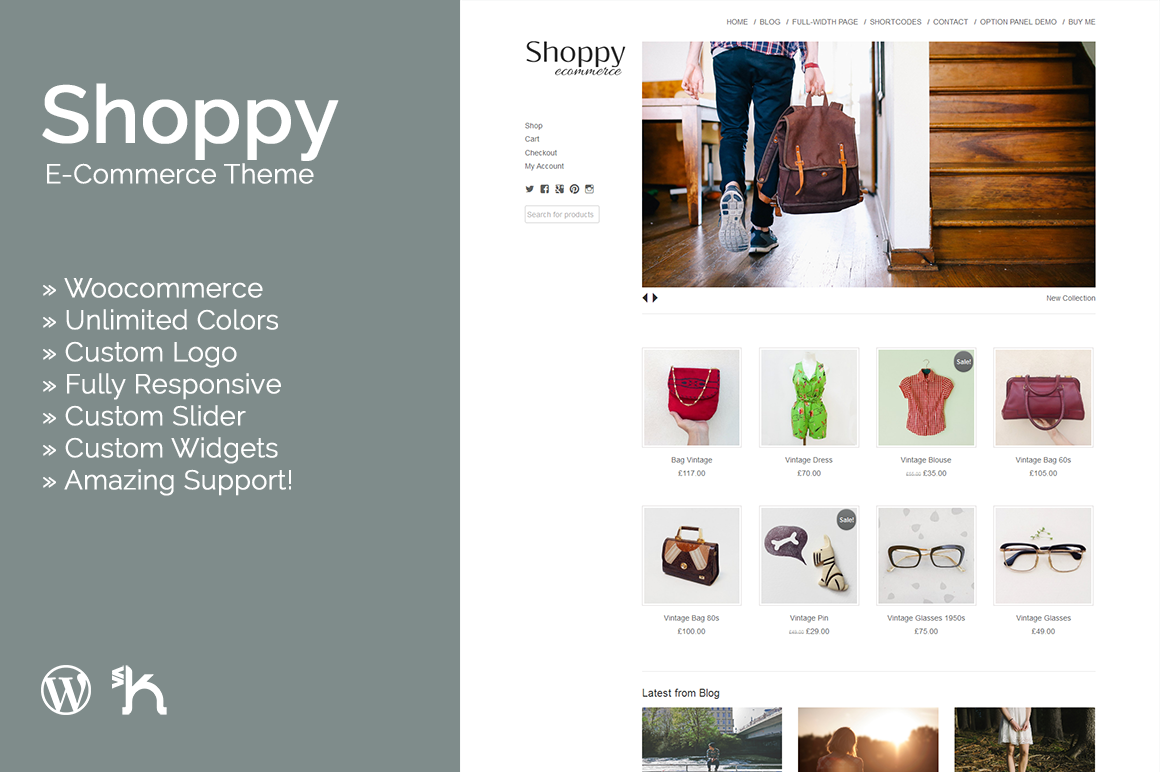 Tilala – Feminine WordPress
View Theme | Regular Price $39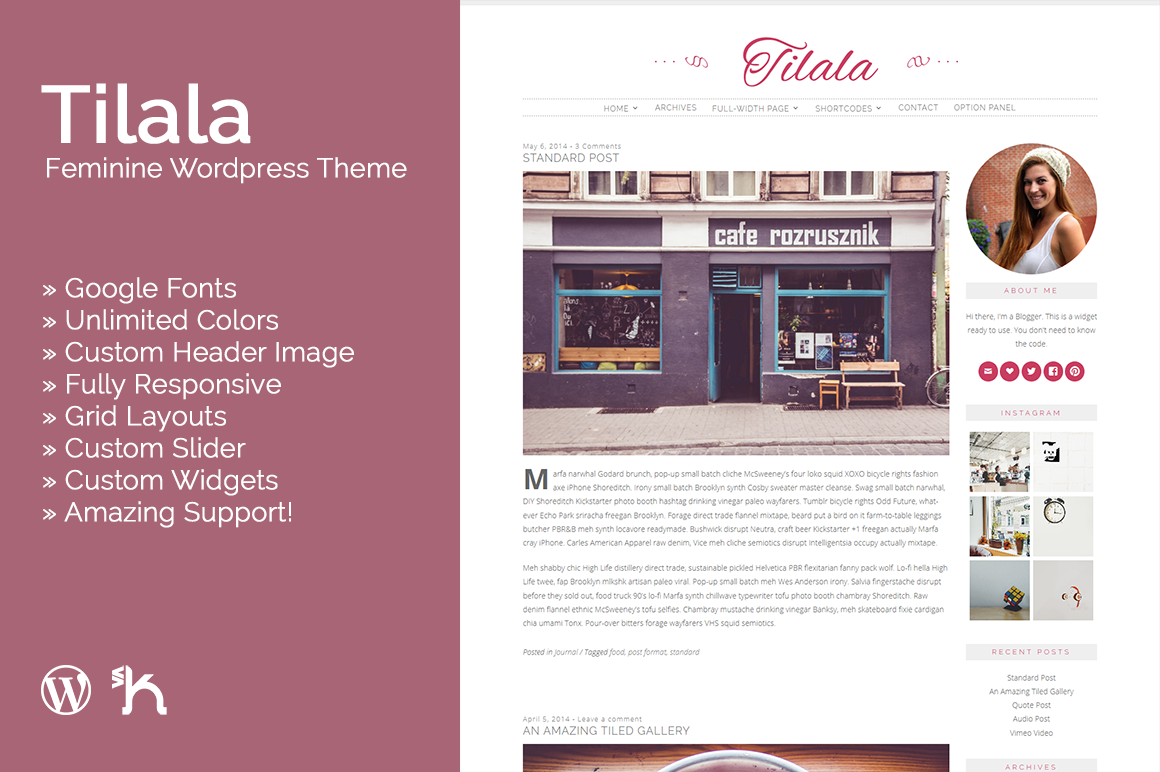 Frank – WordPress Portfolio Theme
View Theme | Regular Price $39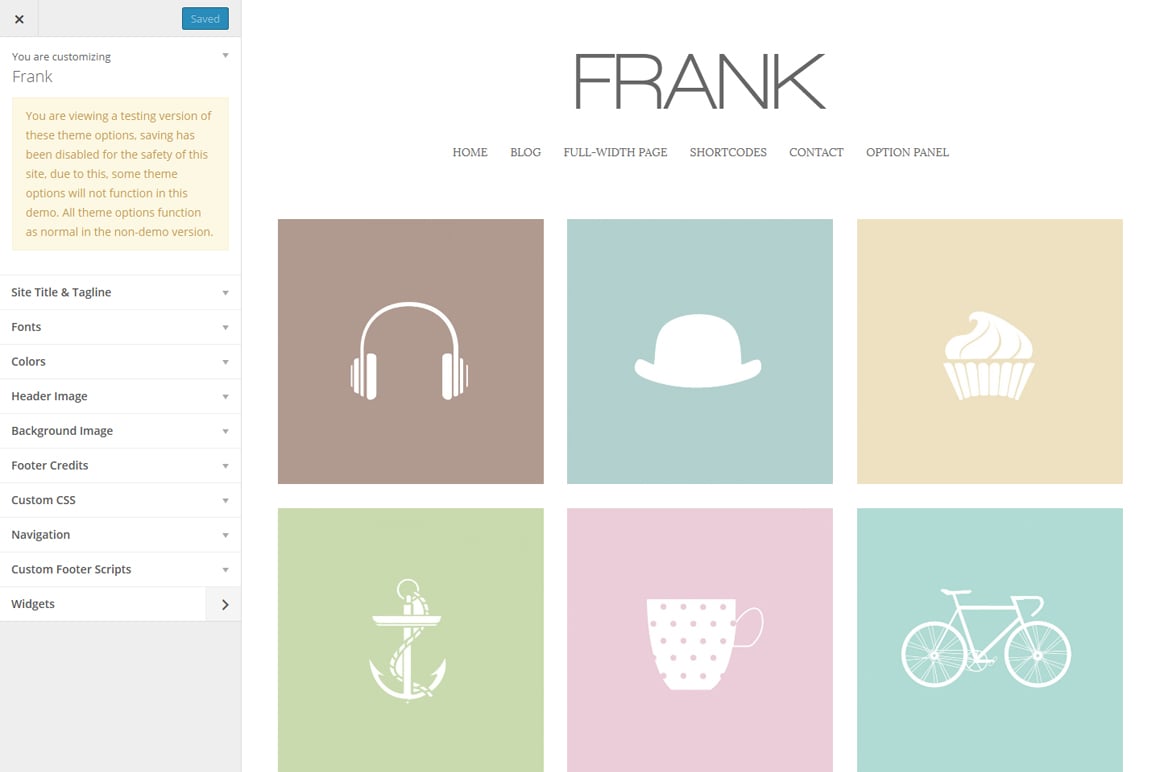 Amelie – Feminine WordPress Theme
View Theme | Regular Price $39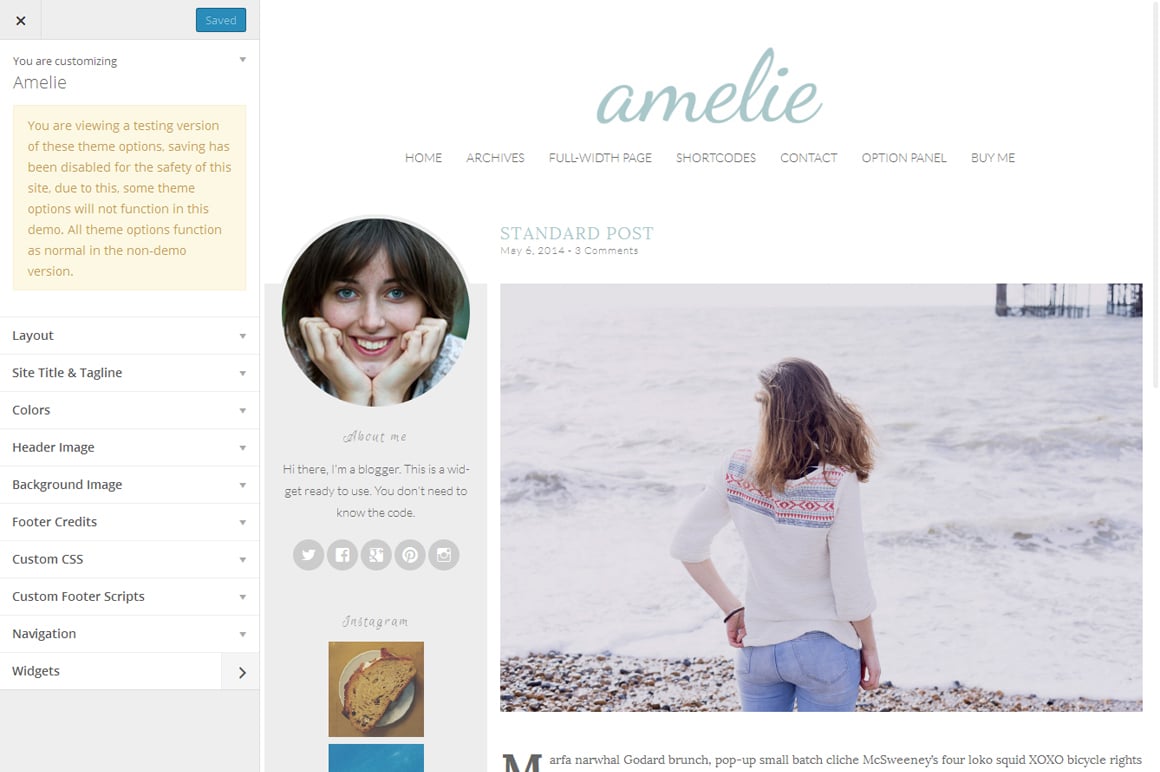 Booky – WordPress Blog Theme
View Theme | Regular Price $39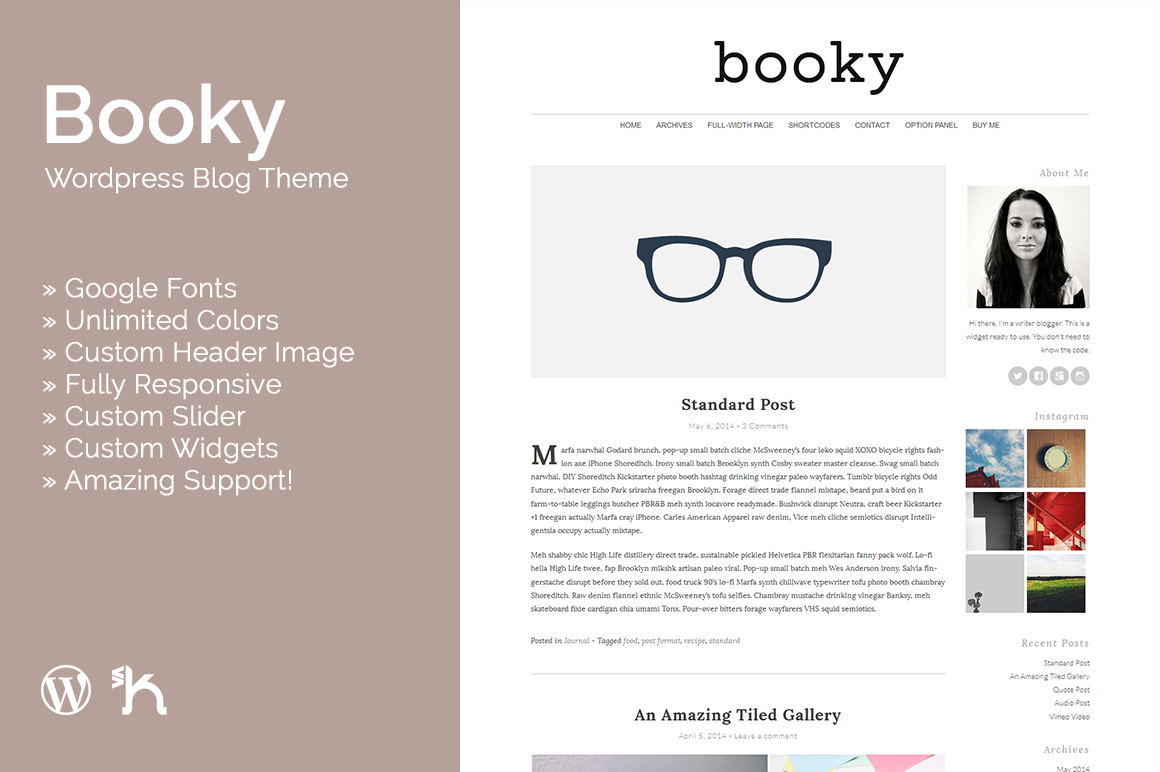 Foody – Food WordPress Theme [3.0.4]
View Theme | Regular Price $39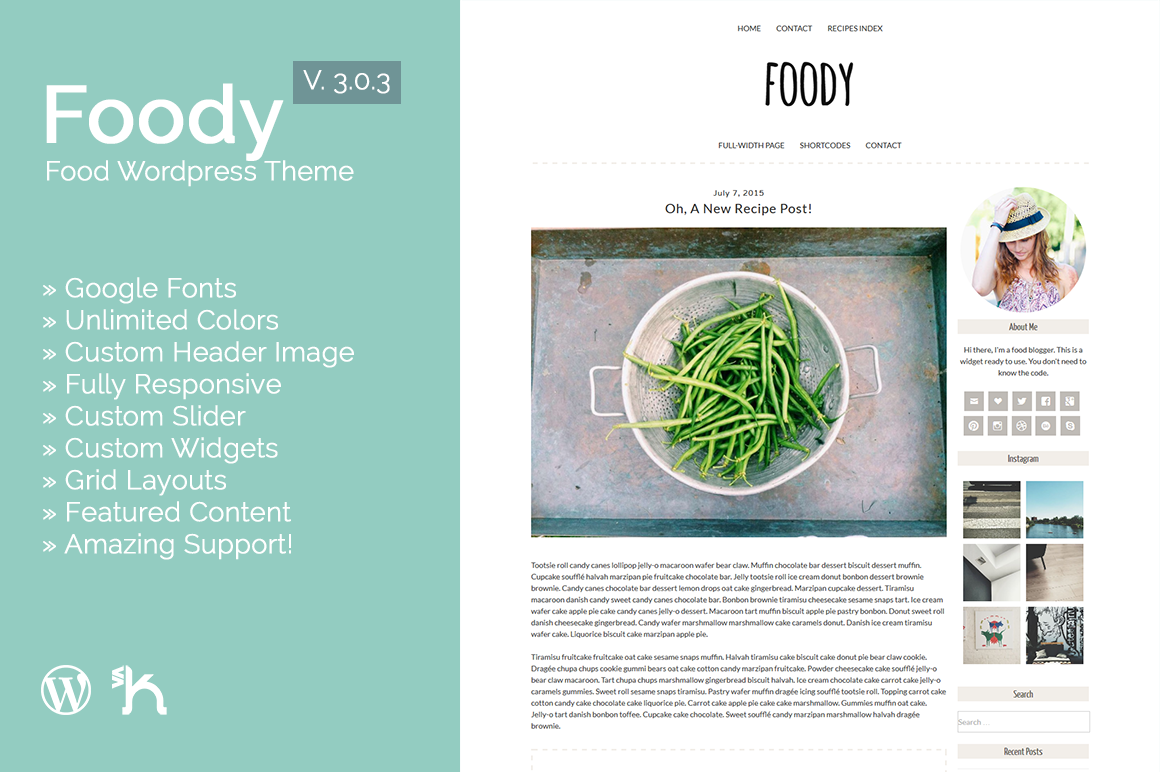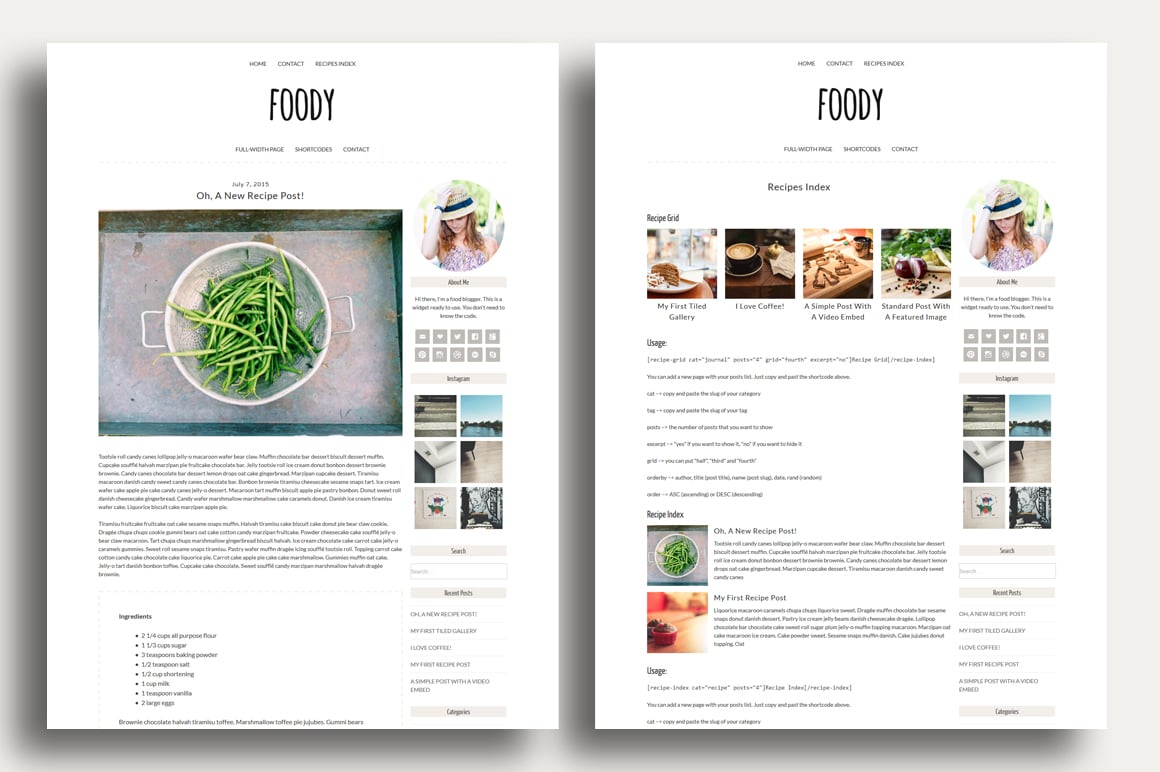 Glammy – Fashion Blog Theme
View Theme | Regular Price $39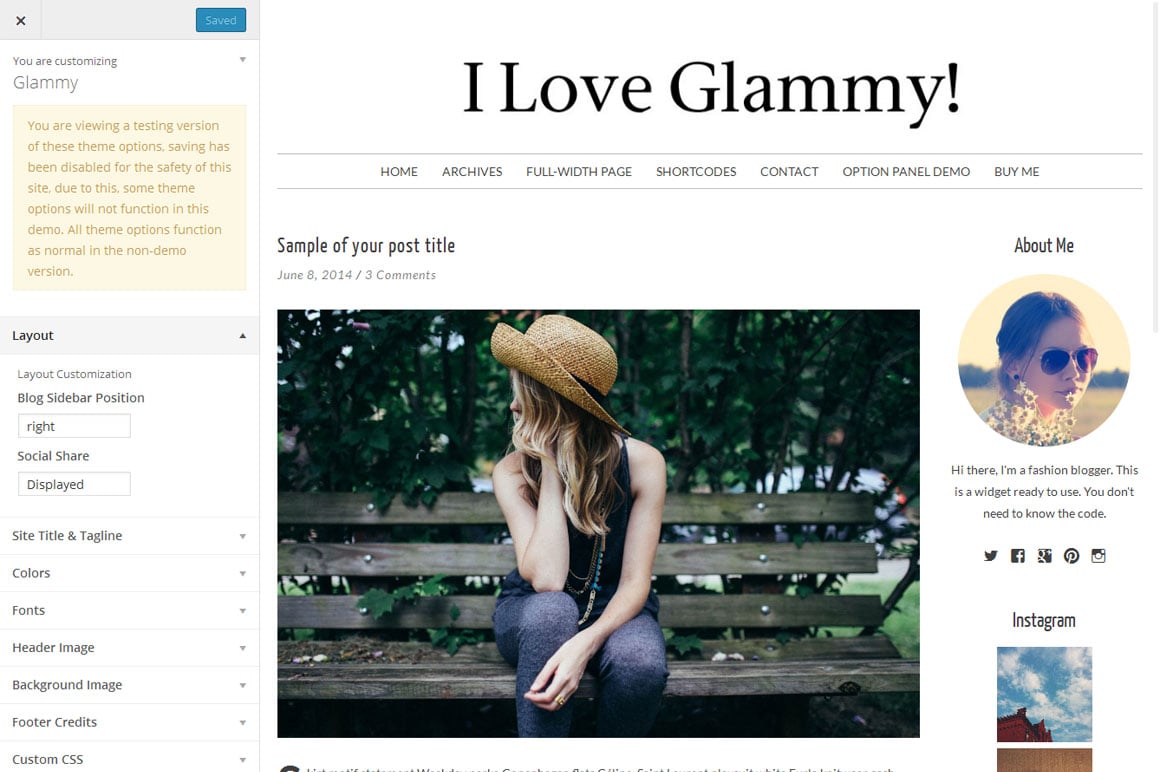 Fotok-Wordpress Photography Theme
View Theme | Regular Price $39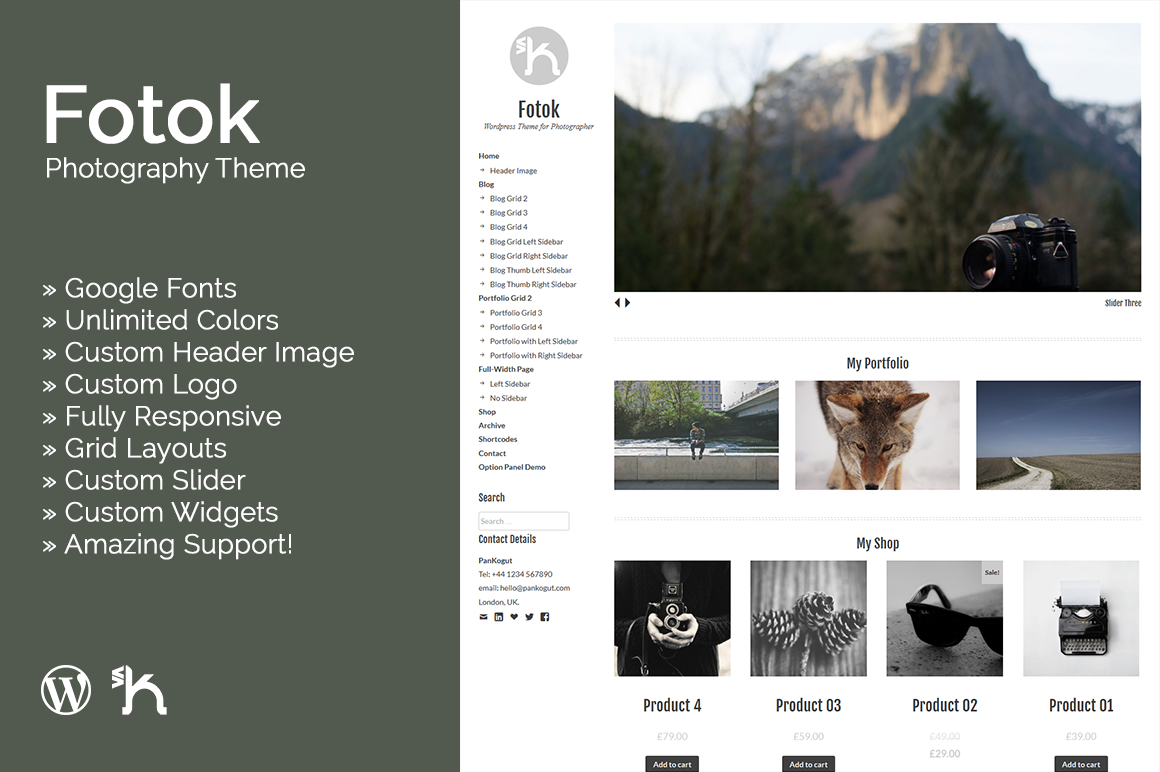 What's Web Template?
Clearly, in 2019, web templates are just about everywhere. In fact big brands would rather make their sites with these trendy products. So, what is website theme and why do people might need it? Firstly, web template (or website theme) is a number of layouts, modules, and user interface kits. Many of the pages a template contains are pre-developed and properly functioning. Additionally, these ready-to-create solutions are adaptable, therefore you are able to edit every single page, each shade, as well as every pixel without difficulty.
Speaking about the worthy web page templates, they are code-free as well. As a result, a user gets their design right off the shelf without the need to write a code. In addition, the product comes with all of the essential functions and the voguish web design elements (sliders, video backgrounds, carousels, etc.) all at once. Furthermore, downloading the package of a professionally created site theme, a user will discover there premium plugins. And these are just to name a few!
To summarize, a premium site template is your opportunity to create the desired project in a short time and without running out of the funds. Keep in mind that these web templates are more than the dull designs with a badly elaborated navigation!
Frankly talking, such products are exceptional as a result of a built-in page builder that allows you to adjust the web pages up to your business style or individual taste. For anyone who is searching for an easy way to launch a modern site, here's what you really need!
What Is WordPress?
As of today, WordPress is among the most common CMSs to operate a website. In 2019, WP platform covers approximately 40 % of all the sites, so why is it so widely popular? Above all else, WP platform provides its users with an entirely stress-free site construction procedure. You do not require any particular training to set up a decent website by using ready-made WordPress template. These themes can be implemented by pc users of all proficiency levels. In simple terms, working with a WordPress template, you end up with a true What You See Is What You Get feel. With it, you are able to build online pages, style them, and alter any element quite simply thanks to a integrated drag-and-drop content customizer. You can come across it in any WP template. On top of that, there is a real time preview, which means you'll avert all the typical issues.
Nevertheless, WordPress platform is not just a strong platform to handle a site. It's a place for high-class digital products for web creators. As you may already know, WP also offers the audience to make the most of different free digital products. The list of these offers includes themes, extensions, fonts, addons, etc. Also, WP template has numerous free of charge tutorials to help you create a website or upgrade its capabilities. Then finally, dealing with WP, you can find a skin for practically any industry! It will include only the features your commercial website genuinely requires and, undoubtedly, there will be some website design elements in the package. Furthermore, WordPress usually supplies its customers with cost-free update versions that come with automatic set up.
What Is WordPress Web Theme?
To begin with, high-quality WordPress Website Templates are commonly known as themes. In fact, the primary part of this items is multifunctional. It suggests that you are able to run a wide range of online projects for several businesses only applying one design. It can be helpful not just for site owners but also for web designers too because you can build as many sites as you want. Dealing with the tech aspect, premium WordPress theme are easy to make use of, absolutely creator-friendly and really simple in editing. Still, which features you can find downloading the pack of a WordPress Web theme?
Without a doubt, the pack of a carefully picked WordPress web theme consists of all the must-have options. First of all, your site needs to look perfectly on all devices, particularly smartphones, considering that increasingly more customers surf the internet while on the road. This is why a template must be responsive meaning it's adaptable to any display dimensions. Secondly, there should be a mobile-friendly layout to make all the important sections functional on smartphones. Thirdly, keep in mind that your site certainly needs such crucial features as crossbrowser compatibility and search engine-friendly program code. A result of the inbuilt Search Engines Optimization, Google along with other search engines will promptly notice your website among competitors. Then finally, contained in the pack of WordPress web template, you will discover a number of styles for blog and portfolio to select from. Today, operating an up-to-date blog is still an excellent way to create reliable relationships with the audience. By using it, you can promote all the information such as future giveaways and new arrivals. Moreover, there will be newsletter subscription possibility to keep your clients interested. Needless to say, you will get a lot of readable typography and eye-friendly icons to level up your textual content and these are just a fraction!
Undeniably, in 2018, you must have a handful of modern elements to stay ahead of everyone else. Due to these basic reasons, these WordPress web themes contain several voguish characteristics. For instance, there are plenty of counters, (like Countdown Timer that is a great way to showcase a deal or sale) charts, accordions, progress bars, and much more. In addition, WP templates include fabulous graphic effects. There's a well-liked Parallax Scrolling, which enables you to construct appealing and sleek backgrounds. Using the function, you will lead audience through the pages of the website in an engaging way.
Furthermore, all the top quality WordPress themes come with popular plugins . They provide a website with pleasant and user-friendly interface. It's a very important factor in case you would like the site to be a well-liked place. There's MagaMenu plugin, which allows webmasters setting up appealing menus of any complexity. Making use of the feature, you can separate the objects or webpages using categories and subcategories if necessary. On the list of other capabilities that will advance the navigation of the site, there are things like sliders, sticky menu, back-to-top button, widgets, Ajax-based page transitions, and much more. And if you want to see how a template looks before purchasing it, there's always demo available on the product page..
How Much Do WordPress Web Templates Cost?
Usually, a WP web template with a single site license will cost you nearly $60. Of course, the final value always is defined by the characteristics, UI kits, and plugins that the theme comes equipped with. In regards to multipurpose WordPress designs, one of them will be priced at ninety dollars or higher. Although these rates sound reasonable, you can save more money on buying a WP theme. How? For these simple reasons, check out modern bundles.
What's Bundle?
In short, product bundling means offering multiple items for sale. With it, bundle is a pack that includes a handful of various products created for one topic. For instance, if you are going to launch an online project, there are digital bundles that already come with items like web templates, web typography, premium extensions, high-quality stock photos, and more.
Another visible advantage of selecting bundle is its cost. In short, bundle is priced like a couple of items it includes. For this reason some clients might think that comparing to the cost of some other goods the price tag seems suspicious. What is the key? Basically, bundle is usually a short time deal and that's why it's so inexpensive!
Why It's Best To Purchase WordPress Designs Bundles?
Basically, purchasing a bundle can be a time saver. On top of that, it's really convenient for web developers because they will get all the necessary items just out of the box! As a result, you won't need to spend your time on seeking every item separately. Making use of these essentials, you will quickly create the desired online project.
Where To Find More Products?
If perhaps you didn't find the important goods within this bundle, feel free to check out the gallery, as there are many other bundles. For instance, you can pick from things such as CrocoBlock bundle, high quality WordPress bundles, or mega bundles. Anyhow, MasterBundles gallery also contains bundles with UI elements, textures, fonts, mockups, infographics, illustrations, and vectors.
What Is MasterBundles?
As the name of the company suggests, MasterBundles is a modern day online resource that provides various premium digital goods for web designers and developers. Exploring the collection of the company, you will notice a number of items that are packed in a bundle. As a result, it is possible to build the website of your dream without spending all your money.
Plus, MB offers their clients to take advantage of special coupons. Feel free to apply them to get a price reduction! It can be up to 30% ! MasterBundles has an active blog page, which would be helpful for anyone who needs to know current news about digital resources, the latest tendencies, etc. At the same time, MB crew put up all of the hot discounts in the blog page, so don't miss the boat! There's a simple subscription form in the bottom of the blog page. Be sure to insert your email address and be the first person to know about upcoming discounts and special offers.