Design Bundle: 400 Watercolors Elements
This bundle contains over 400 handpainted elements. Perfect graphics for wedding invitations, greeting cards, posters, handmade craft items, invitations, cards, party banners, announcements, digital or paper scrapbooking, home decor and other DYI projects!

The bundle includes:
300 romantic elements (watercolor and handdrawn elements in PNG)
120 floral elements (flowers, leaves, bouquets, borders, ribbons, circles in PNG and textures in JPG)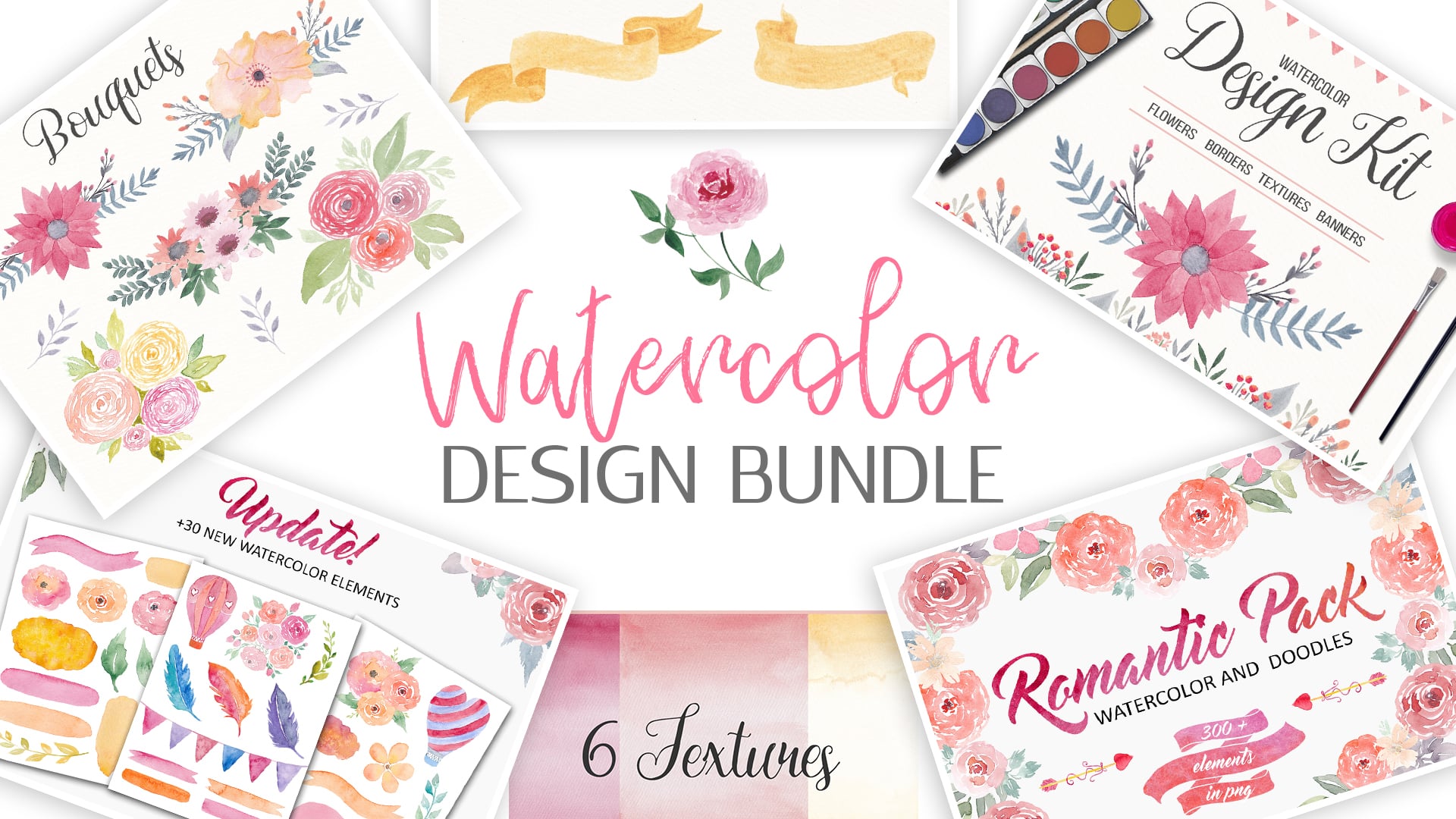 NOTE: The elements are handdrawn so they have uneven edges and sloppy shapes. It adds an interesting handmade look, but it can be good not to every design. Keep it in mind.
Previews: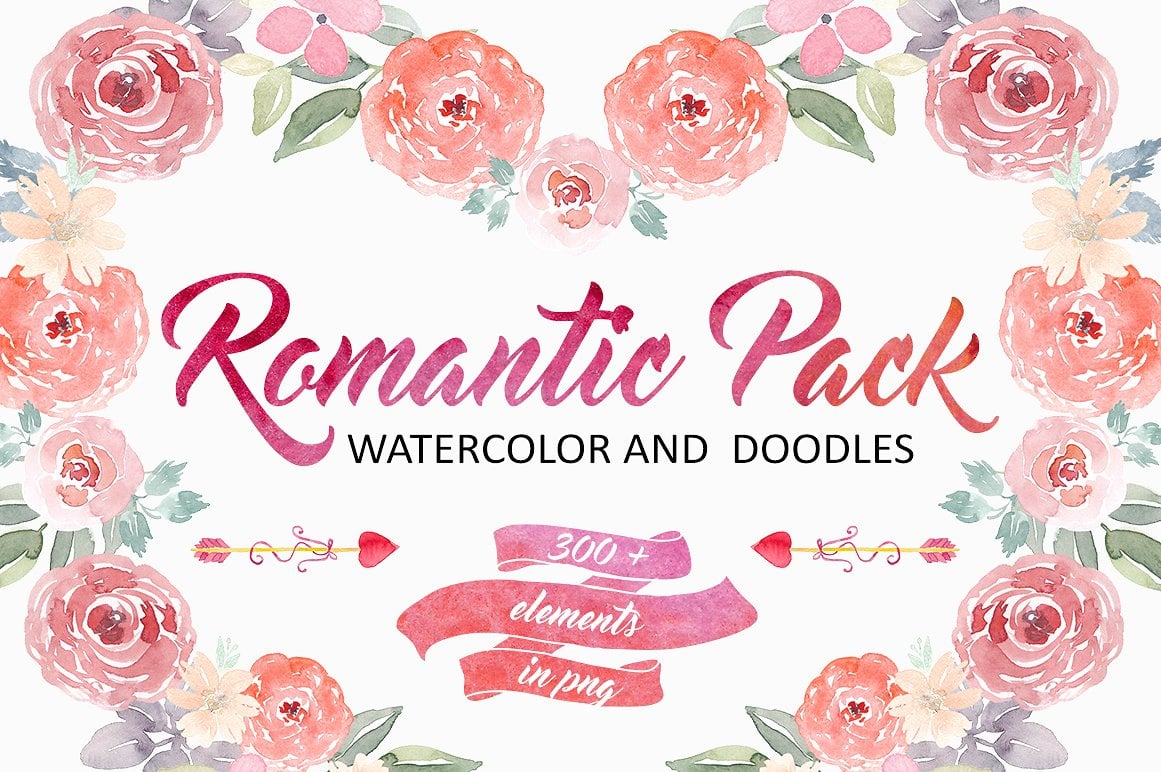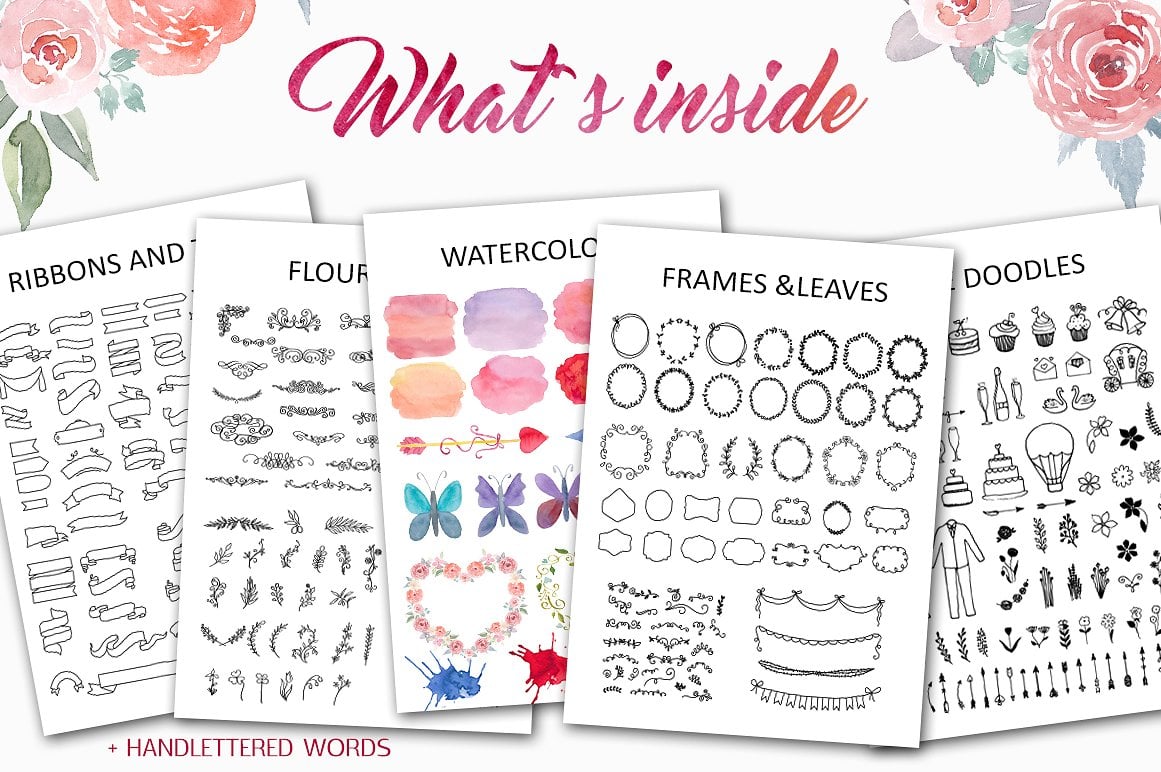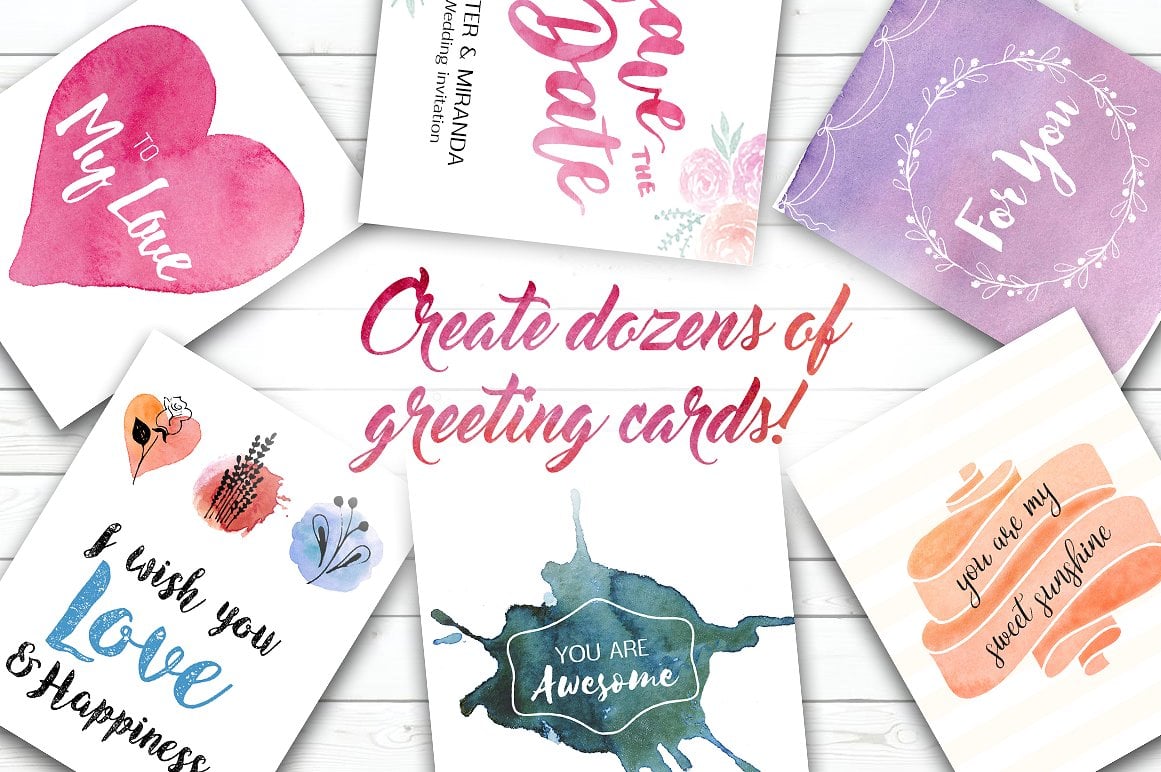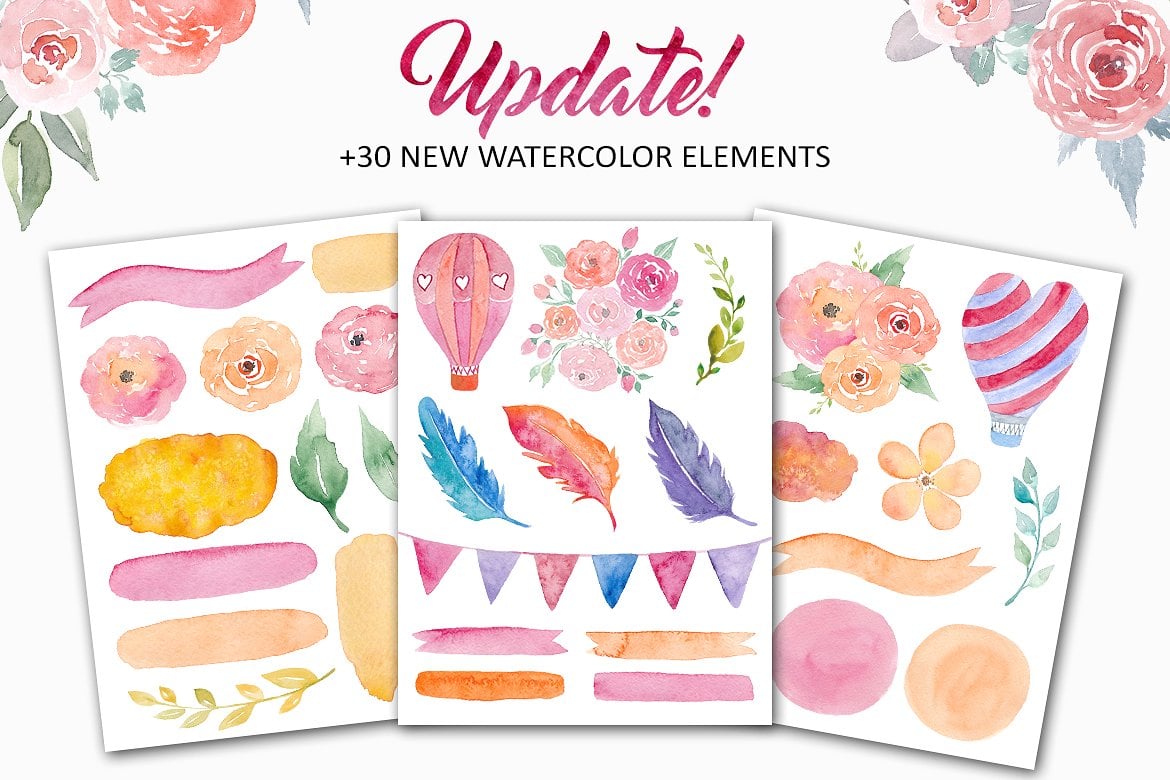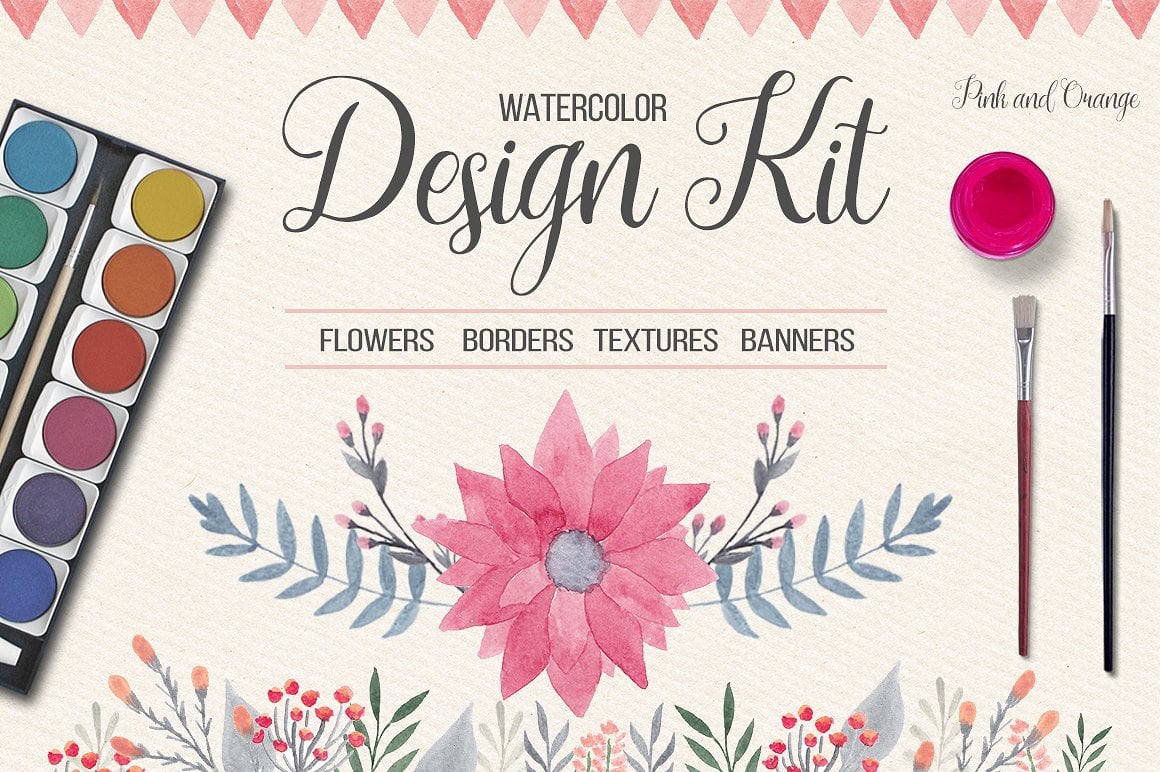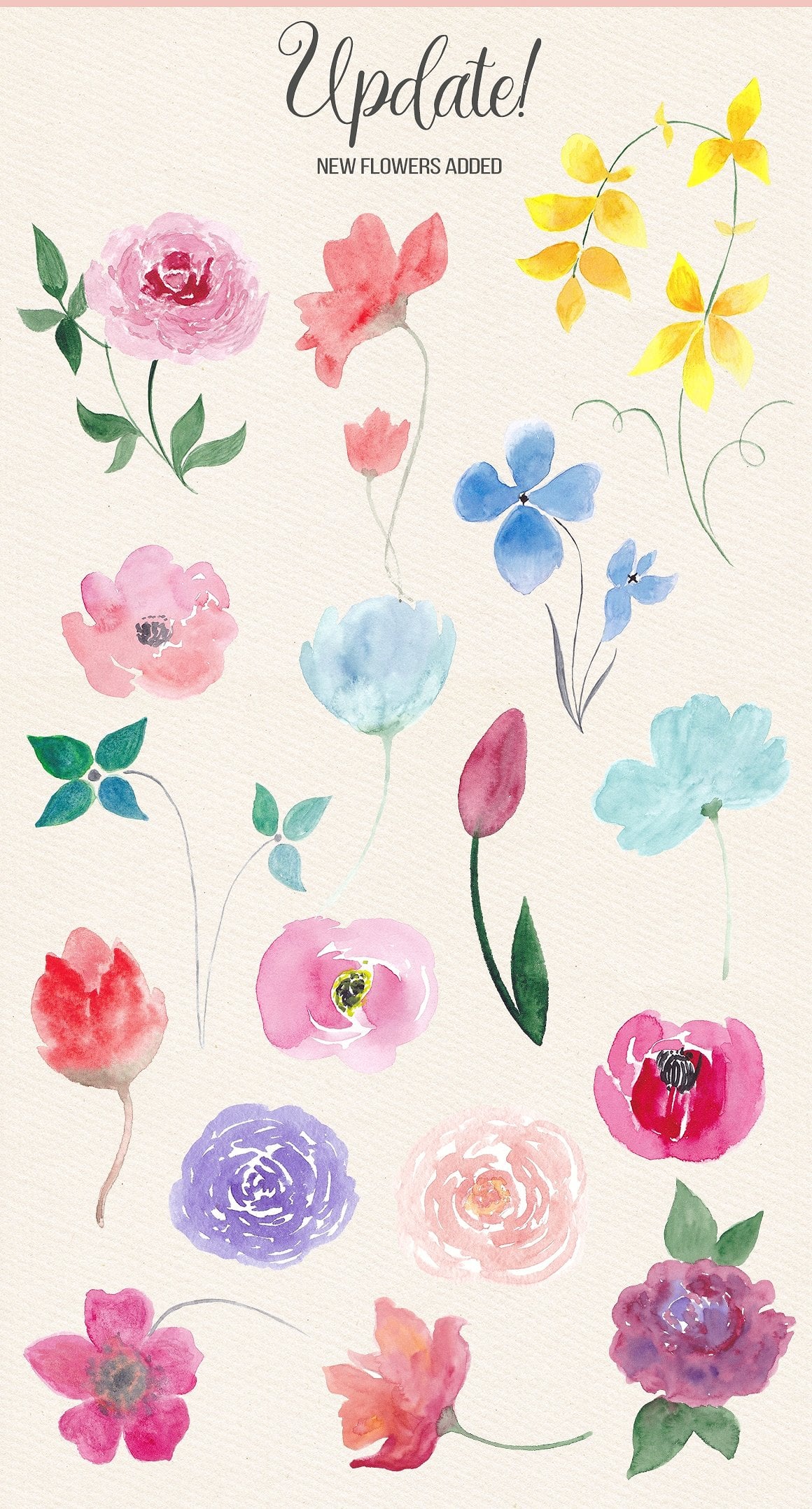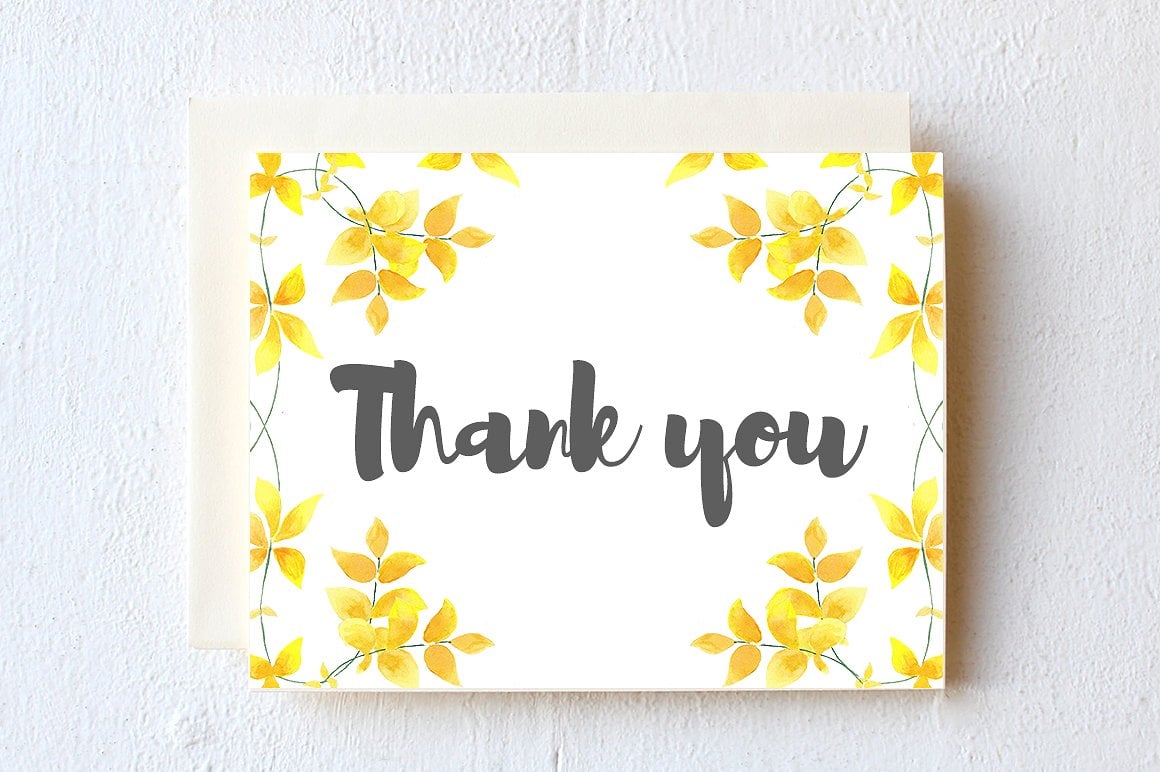 ---
Design Bundle: 400 Watercolors Elements
If you are a artist working on several assignments at the same time, you understand the importance of the entire pack of design elements at hand. Trying to find them one at a time, you spend much cash and time as a result. To obtain all the essential elements within a single package, we advocate trying graphic package deals. A bundle can be described as a selection of design components required for graphic design, priced at a large amount of money, yet offered at a bargain price tag for a short time.
Are bundle deals of any use?
For any design project, you will require a bunch of elements – a few pics, a font, some icons, etc .. If you'd wish to shop for every one of them one at a time it can cost you lots of money! So, that is why knowledgeable web designers always look for graphic bundles to buy. They permit getting a huge handful of various graphic elements for a very small price tag.
Types of graphic bundles
The collections of components gathered into a graphics bundle deal are typically sorted based on their purpose and type. There can be bundles with business card templates, icons, infographics and wedding invitation templates, etc. You may also be able to find graphic deals specifically for Christmas, St. Valentine's Day, Christmas or St. Valentine's Day.
Tips on how to spend much less money on MasterBundles products?
Would you like a 5% additional discount on any selection from MasterBundles.com? Well, it is not that hard. All you need to do is merely share the page with a package on social websites (Facebook). Once completed, the price cut will be immediately added to your current shopping cart.
Additional Packages of MasterBundles.com

Other than graphic design bundles, you may find a vast number of various other bundles on MB. The packages of logo templates, icons and fonts are available for your use. On top of that, you'll find the full deals of WordPress templates, courses and ebooks, cv templates, presentations, and various other elements.
Watercolor package
The watercolor bundle is found to be the lovliest trend in design. Brushed by designers on the a piece of paper, the images get scanned and included in a package deal as design templates for projects. Watercolor elements are excellent for posters, blogs, wedding invitations, DIY and greeting cards.
MasterBundles.com as an all-in-one solution
MasterBundles is a marketplace that gathers deals from the internet and lets you buy the components you need in your work for for less money. Bundles this website sells are limited in time, and that is the answer why they are so cheap. To avoid missing out on the sale you'll be really excited about – join for the weekly email newsletter, showing you the newest deals. MasterBundles boasts a great blog with the interesting design features explained. If you were looking for a website packed with great deals – MasterBundles.com is just for you!