140+ Valentine's Day Graphics Templates Bundles in 2021 | Premium Valentine's Day Graphics: cards, fonts, flyers, photos…
Valentine's Day Graphic
Valentine's day is a special day for all lovers and close friends to show how much they love and appreciate each other. Even though February 14th is Valentine's Day, it is still a red-letter day for everyone who believes in a bright and sincere feeling. Therefore, congratulations on this day are addressed not only to partners in relationships, but also friends, relatives, and colleagues.
On the eve of the holiday, designers are eager to try out their creative skills and surprise your loved ones with such wonderful little things as icons and pictograms, backgrounds or illustrations. If you are looking for a suitable graphic design for a website, letter or postcard for Valentine's Day, we suggest you pay attention to MasterBundles marketplace. 140+ Valentine's Day graphics templates bundles in 2021 and such premium Valentine's Day graphics as cards, fonts, flyers, photos will create a romantic mood for your loved ones and dear ones. The bundle deals that this excellent website offers are limited in time, and that is the reason why they are so low-priced. Beautiful artwork, creativity, delicate tones, and the best price — this is just what you need!
If you want your Instagram page to immediately attract attention with its creativity and interesting content, you should definitely try Instagram banners. This cool element will help you attract new followers to your Instagram account and increase the number of likes. Choose the ones with bright colors, attractive graphics and shimmering effects.
10 Valentine's Day Instagram Banners will help you to congratulate your followers with Valentine's Day. The product is available in PSD and JPG formats, and delivered as an instant download after completing your purchase. Whether you have commercial projects or personal ones, you will definitely enjoy this pack of 10 Valentine's Day Instagram Banners.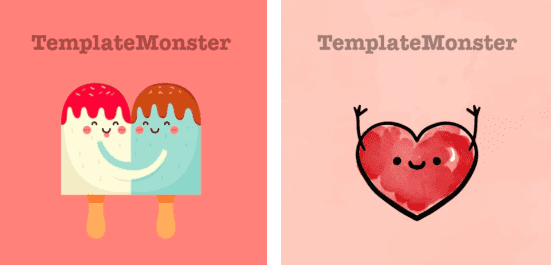 Today, though this design tool is rather popular among many Instagram users, the trend is still gaining pace. And if you start using this tool, you will still have time to get benefits from it in the form of new subscribers.
Searching for a good image for your website or blog is similar to searching for treasure, and it is also very important not to violate copyright. Stop searching and take a moment to check St. Valentines Day Stock Photos & Images.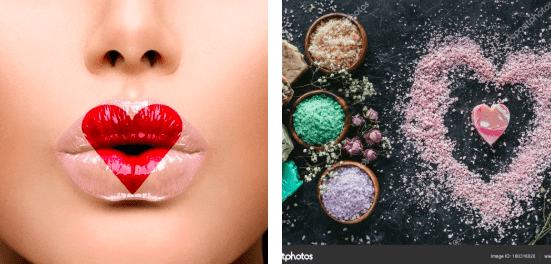 Depositphotos Deal offers 100 Royalty-free photos and vectors to prepare your site or print products for February 14th, surprise your customers, colleagues, and remind about your love to your closest friends.
The package includes:
100 St. Valentines Day image downloads
An easily searchable database of over 60 million images
Royalty-free images
The ability to stack as many deals as necessary
Credits never expire
If you want to add the holiday spirit to your online or printed projects (invitations, website design, advertising booklet, banner), Hearts and Arrows Valentines Clipart will definitely help.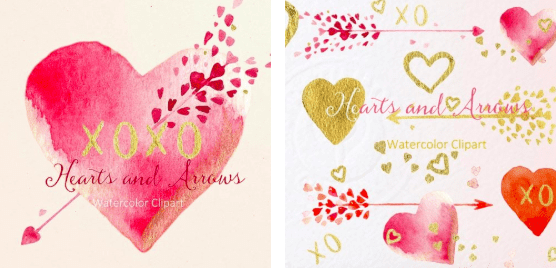 If you know the basics of working in graphic editors, you can easily use ready-made clipart samples. Clipart creates a good basis for quick work when creating your own projects. Beautiful watercolor hearts and arrows.
Key features:
The package includes 1 ZIP with 18 PNG and 18 JPG
All images are 300dpi, colored and ready to use
Size from 100x100px till 1200x1200px
Instant download
Once the order is completed, you can go ahead and check your email for a link to download your new products.
Today, there is no need to design anything from scratch. This process requires a lot of time and energy. So, the design world is happy to use ready-made solutions, mix them, modify them and create a powerful design. You just need to open the files in any graphic editor and adjust the product to your needs – change the colors, add the desired text or an image, remove or add any other graphic elements if needed.
Valentine's Day 2021 is around the corner. Create your design with love and about love!
Valentine's Day Graphic FAQ
How can I use a Watercolor Peony Flowers Digital Paper Pack?
With the help of patterns, you can easily create exclusive vibrant backgrounds and highlight separate components. Lots of website developers select patterns over full-size images to create site backgrounds for the reason that they are very unique, gorgeous, and easy to make use of.
Why Valentine Instagram banners are a good idea?
Holiday Instagram banners will bring you a massive engagement and interest your subscribers. When you see that it is time to add something new, you definitely need to create an Instagram banner. With the banner in your timeline, you know that people will remember your profile and return here to look at the banner again.
What products are available for Valentine's Day purpose?
Except for Instagram banners, stock photos, and Valentines clipart, you will definitely like Valentine watercolor kits, Valentine cards, printable Valentine's Day tags, Valentine's Day postcards, and much more. On the MasterBundles.com you will be able to obtain all the products and solutions necessary for your design. Just select the right option, edit them and post photos one-by-one to your timeline!
Why choose MasterBundles?
Choose MasterBundles to receive hand-picked quality products, best price promise, 30-day money back guarantee. The collections of components compiled into a graphics bundle deal are generally sorted in accordance with their kind and/or purpose. The packages this website offers are limited in time, and that is the answer why they are so low-priced.