Ebook and Courses Deals. Premium Master Class Bundles in 2021
Free and Premium Online Courses and eBooks
Free and Premium Online Courses and eBooks
Needless to say that today's world is full of information. Newly minted experts teach a rising generation to lose weight, launch startups, put on makeup, code, be a better version of themselves… It becomes harder to define worthy and reliable information in this continuous flow of marathons, webinars, tutorials, YouTube channels.
Thus, MasterBundles created a collection with useful and trustworthy courses, checklists, and ebooks. 20+ resources for self-education will help you to become a Phyton programmer, web designer, find a new job, and raise your kid :)
What distinguishes these bundles from a zillion of the other courses and ebooks?
The MasterBundles team is searching for opportunities to grow professionally and develop non-stop. Our web developers and designers, marketing specialists completed courses, attended workshops, watched webinars, and read dozens of books until they understood what knowledge and information are indeed useful.
Now, we are ready to share insights with you! So, the answer to the question will be:
Personal experience gained by trial and error helped the MasterBundles team identify resources with valuable and current information.
Are you ready to develop a couple of new skills? Let's check out what the collection with free and premium online courses and ebooks offers!
Free and Paid Checklists, Courses, and eBooks for different Purposes
Tutorials for Web Designers
Want to become a web designer but don't know where to start? You can develop your skills with one of the tutorials from MasterBundles and its vendors.
First, you "take a look" at the profession from the inside.
Some courses can help to make the first steps in the profession. They are organized in the form of checklists that highlight important information. The checklists are created basing on the experience of successful web designers. They took into consideration their mistakes, difficulties, and insights they gathered on the road to success.
For instance, there is a checklist that contains the main steps you should make to become a successful UI/UX designer.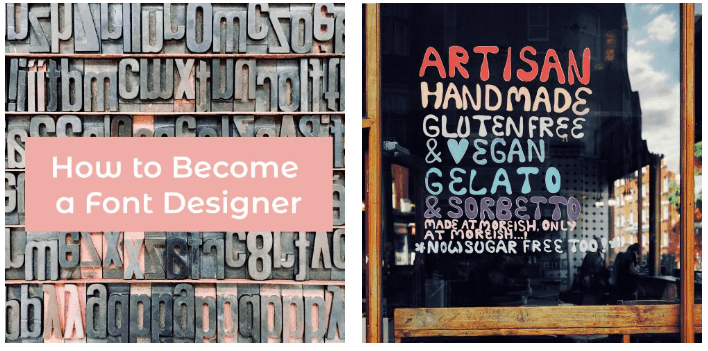 It doesn't cover all the subtleties of the profession. But you will find key information about the field, principles of the work, the main responsibilities of the web designer, main terms, etc. You will understand what the work of the UI/UX designer is about. It's a so-called springboard to your career.
Second, you understand what particular field of web design interests you the most.
There is a bunch of "niche courses". For instance, you can learn how to create a logo, a watercolor video, or fonts, work in Illustrator, become a Phyton programmer, etc.
Due to the friendly prices, you can complete several courses and understand in which web design field you would like to develop.
Tutorials for Photographers
The work of a photographer is not only about practice. The theory is the basis of high-quality work. Some processes just don't take place intuitively.
You can find a couple of awesome courses on how to become a photographer.
For instance, there is a detailed course on how to become a travel photographer. It gives basic knowledge of what's a travel and adventure photography and how to take photos that are worth hundreds of dollars. Talented and successful photographers give tips and tricks on how to take professional photos and explain the philosophy of travel photography.
By the end of the course, you will learn to take photos while traveling and make money out of them.
You get 33 full-fledged lectures at a super friendly price!
Also, there are courses on how to become a stock photographer. You can find a detailed all-in-one guide or a free checklist with basic information.
An ultimate guide on how to become a stock photographer has detailed information about:
this niche of photography, in general;
the first steps in stock photography;
the theoretical basis on how to take stock photos and create high-quality vectors;
the payment methods to use a stock photographer
the ways and resources to find the clients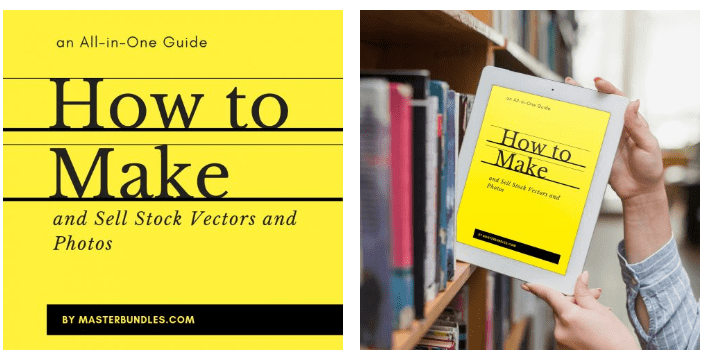 It is a full-fledged tutorial for the future stock photographers at the price of two Starbucks cappuccinos! Why is this course so affordable? MasterBundles wants to contribute to the self-eduction of its customers and make knowledge a little bit more accessible :)
Tutorials for Russian speaking parents
If you are a Russian speaking parent, who has thousand of questions about child-rearing, these ebooks indeed come in handy!
10+ free and premium ebooks that will help you to understand how to:
avoid mistakes while upbringing children
build a trustful relationship with a child
overcome a tricky adolescence period
All books are based on the experience of such leading psychologists, educators, pedagogues, self-development experts as Maria Montessori, Janusz Korczak, Richard Templar, and others. The world-famous authors of bestsellers share their knowledge and you have access to those insights!
Also, there is a bundle with a smart syllabus that briefly outlines the content of 16 (!) bestselling books such as French Children Don't Throw Food by Pamela Druckerman. If you don't have time for reading, you can familiarize yourself with the ideas of worldwide famous books about child-rearing.
Apart from that, two bundles contain secrets on how to become a successful blogger on Instagram. There is a free checklist with basic steps toward your first million subscribers on Instagram. Also, there is an ebook with a detailed guideline that explains how to:
use Instagram
promote on Instagram
create an interesting account and attract subscribers
avoid fatal mistakes
earn money on Instagram
This ebook reveals an absolute truth about the blogger's activity on Instagram and helps to reach the first million subscribers faster.
If you need another way to earn money, you can check out another ebook with insights on how to find a job of your dream. After reading this ebook, you can:
realize what is your calling and dream job
understand how to apply to a dream job and increase your chances of being hired
get tips on how to write a winning resume
understand the logic of the interviewers
get useful resources for the job seekers
Are Free and Premium Courses and eBooks worth it?
To sum up, it's important to say that you create an informative environment on your own. Thus, be critical and selective to what you read and watch.
The aforementioned free and premium tutorials, checklists, and ebooks were carefully chosen by the MasterBundles team and they are definitely worth your attention. Choose the one that can help you to develop new skills and improve yourself! :)
Study and read to become better and to earn more
The thirst for knowledge and desire to study is one of the major factors which distinguish the successful person from unsuccessful. For this reason, we have selected the section with the bundles devoted to courses and books in the separate category on the MasterBundles website.
Agree knowledge has to be available! So our Tim, the head of the review team which daily selects only the best books and courses so that they have appeared on website pages at the lowest prices on all Internet.
Taking an online course is always a good idea. This category showcases courses and ebooks from the best authors and at best prices. It's a great chance to master a developer course, become a business guru in the comfort of your home, get insights into web design and learn practical info effortlessly. Moreover, saving massive amounts of money on that educational materials – which is always very delightful. Courses and ebooks have never been so affordable!
FAQ
What is the difference between free and premium bundles?
The first difference between free and premium bundles is the price. The less obvious difference lies in the number of products. Premium bundles include more products. For instance, paid bundles of themes often contain more themes and they have premium quality and more features. A paid bundle with ebooks more likely contains more items than a free one.
Sometimes, a free bundle is just a provider's short-term decision and the products inside don't differ from the paid ones.
Do free products have worse quality than premium ones?
If you ask about free ebooks and courses on MasterBundles, then no. All products in this category have good quality.
How to buy an ebook or a course?
You add a product to a cart, add personal and billing details, choose the payment method, pay for it and get an archive file with a bundle on your email. If you choose the free product, you take the same steps, except for the payment part.
What software should I have to read the checklists and ebooks?
You don't need any special software to read checklists or ebooks. They mostly have PDF format. You can download a PDF document and read it from your mobile phone, laptop, or an ebook reader.