Lovely resume template is waiting for you here!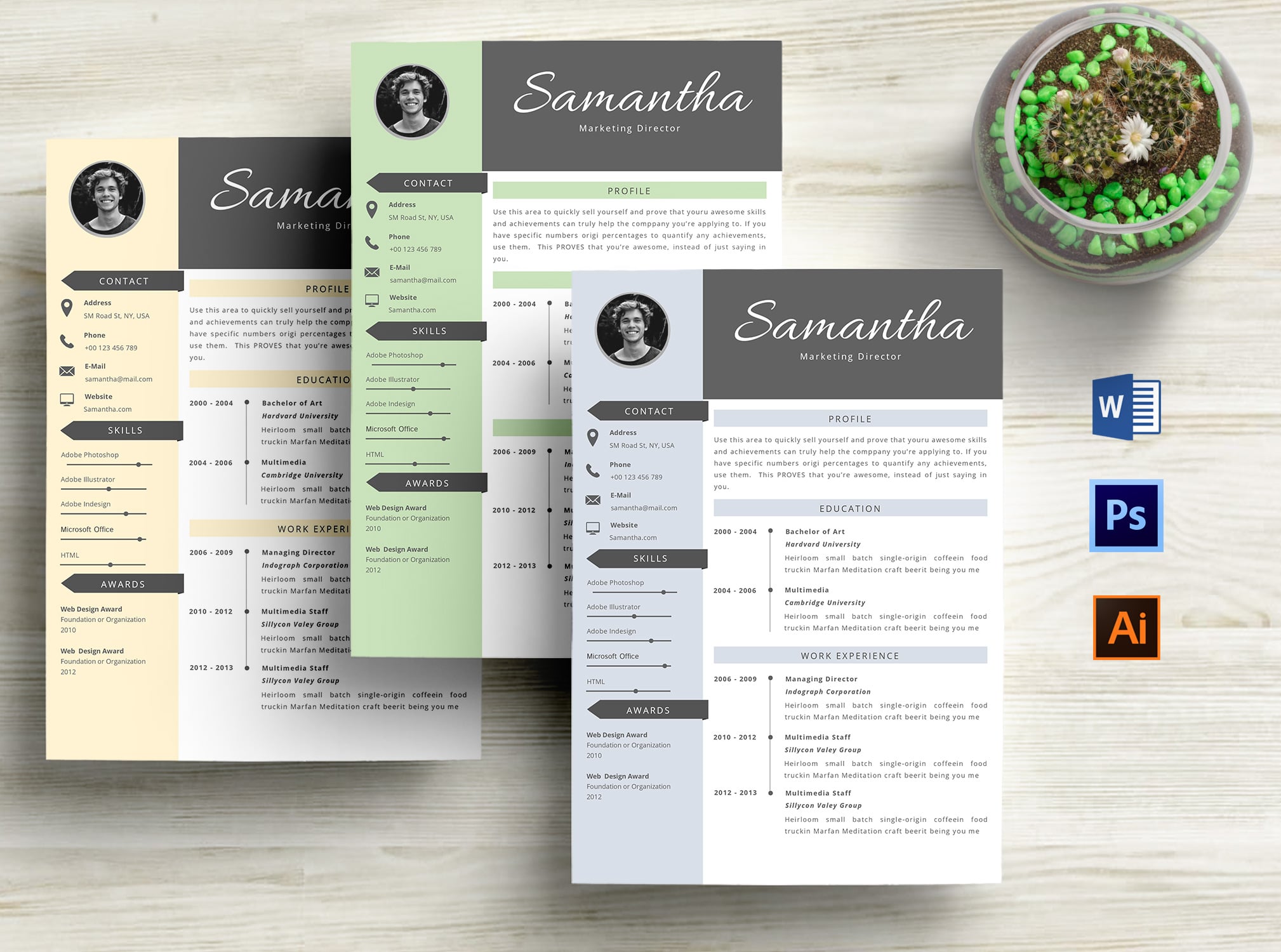 Formats:
– Ai
– PSD
– MS Word
3 color options:
– blue
– green
– orange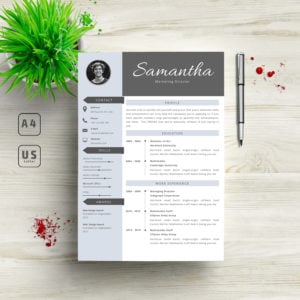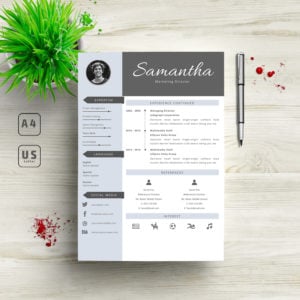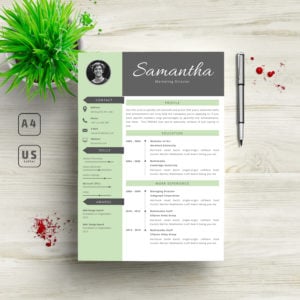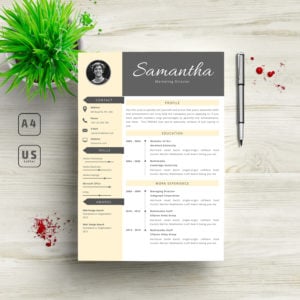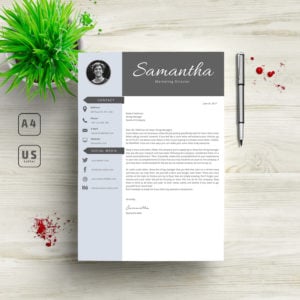 What the heck is a graphic bundle deal?
If you are a artist focusing on many projects , you, like no others, understand the need for the whole package of design items available at hand. Hunting for those components one at a time, you spend much more money and time consequently. To get every one of the desired components in one package, we recommend trying graphic deals. A bundle is a collection of digital design components needed for graphic design, valued for a large amount of money, however sold at a discounted price tag for a limited time.
What types of graphic package deals are there?
The assortments of components accumulated into a graphics bundle are usually categorized as outlined by their main objective and/or type. There could be deals with business card templates, icons and wedding invitation templates, etc. On top of that, you will also find graphic packages tailored for Halloween, Christmas, Halloween or Christmas.
For what reason are graphic packages cost-effective?
For a single design job, you'll need a bunch of elements – a few icons, a few photos, a font, etc .. If you would want to shop for all of them on an individual basis it will cost you a lot of money! And so, for this reason experienced designers look for some graphic packages to purchase.
How do you spend less on deals?
Would you like a 5% additional discount on any bundle from MasterBundles.com? What you need to do is simply share the web page with a package deal on social media (Facebook). Once done, the discount will be automatically added to your current cart.
Some other selections on masterbundles you may use
MasterBundles.com delivers you a large variety of unique bundles. We offer not just graphics packages but additionally approximately 20 other different types of products. Fonts, WordPress themes, mockups, icons, photos, illustrations, presentation templates and a great deal more – on the MasterBundles.com you will be able to find most of the graphic elements, necessary for a design.
Watercolor bundle
The watercolor graphics package is usually a bundle that contains pics and drawings produced with watercolors. They will fit for a wide variety of companies, including fashion, cosmetics and food distributors. Cards or themed wedding invitations may be constructed with this kind of package.
The definition of the photo overlay packages
Another package deal also well suited for professional photographers is assigned to photo bundles. On MasterBundles you'll discover loads of goods for photo retouching. If you need Lightroom presets, PS actions, photo overlays, or any other resources for dealing with pictures, you have come to the absolute right place.
What's an Instagram design template?
Being the children of the digital era, many of us devote half our lives within social media platforms such as Instagram. Regardless of what purpose we strive to achieve on this platform, we wish to stick out in a giant crowd among thousands of identical profiles. With premium Instagram design templates sold at MasterBundles.com, you don't have to spend eternity while creating the outstanding appearance of your page. One of many bundles will surely let you focus on the visual appearance of your Instagram page.
The definition of Infographics package deal
Posts on blogs which have infographics are far more legible than those that don't. Infographics tend to be a rather well known design product each and every designer must be capable to build. A professional package for infographics is convenient as it provides an almost ready-made solution. The artist has only to mix the images and there you are! The infographic is ready.
MasterBundles as an all-in-one solution
MasterBundles is a marketplace that gathers top rated offers from over the internet and lets you purchase the design components you need in your design business for a lower price. Bundles this site offers are restricted in time, and that is the answer why they are so low-cost. To avoid missing the deal you will be really excited about – sign up for the weekly email newsletter, revealing the newest deals. MasterBundles boasts a great blog with the helpful design features explained.