Art Deco illustrations
Introducing 12 Art Deco illustrations – Ai, EPS, PSD and transparent PNGs
Custom crafted 12 illustrations. They look perfect on walls, t-shirts, clothes and they are perfect for your next logo design or branding project
FEATURES
12 illustrations – PSD, Ai, EPS and 12 transparent PNGs
Vector
CMYK
Layered
Organized
Compatible with Adobe Photoshop and Illustrator
Easy to use
Art Deco illustrations Previews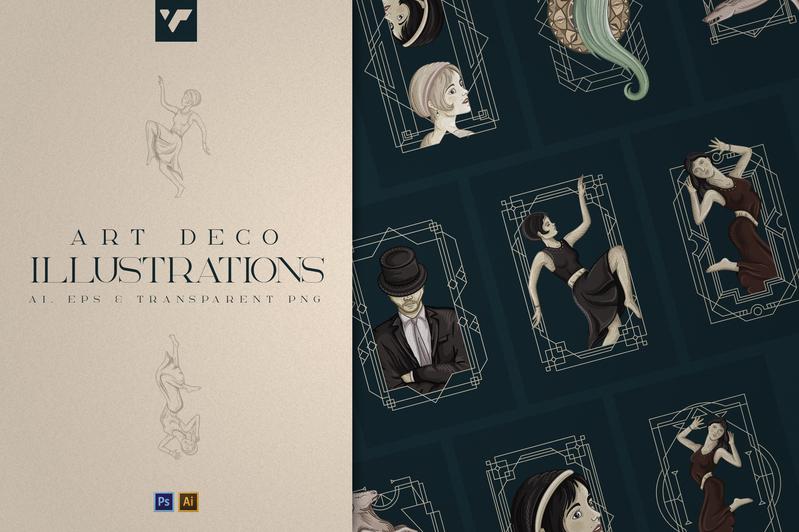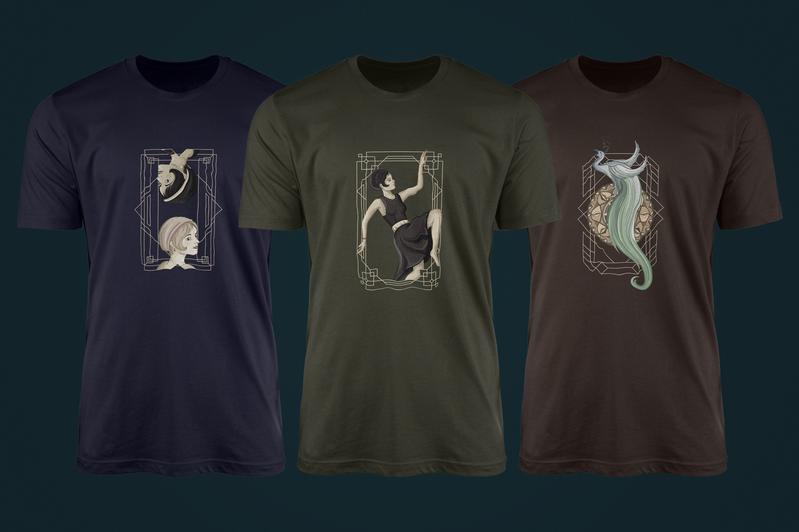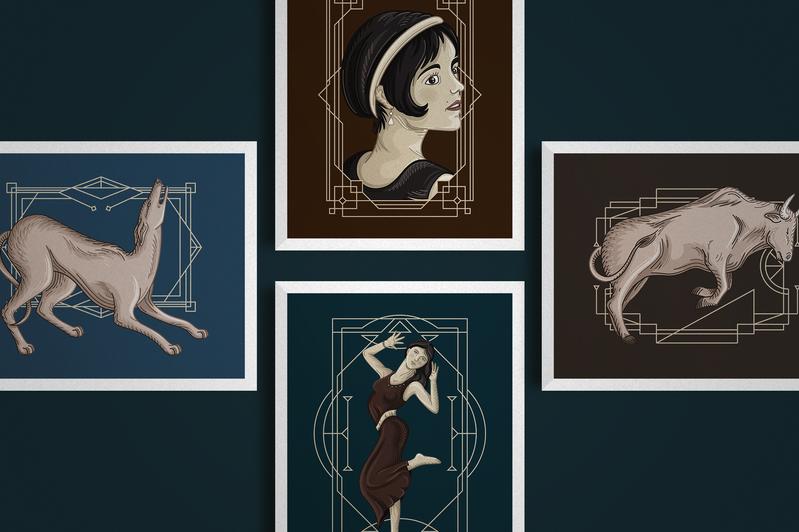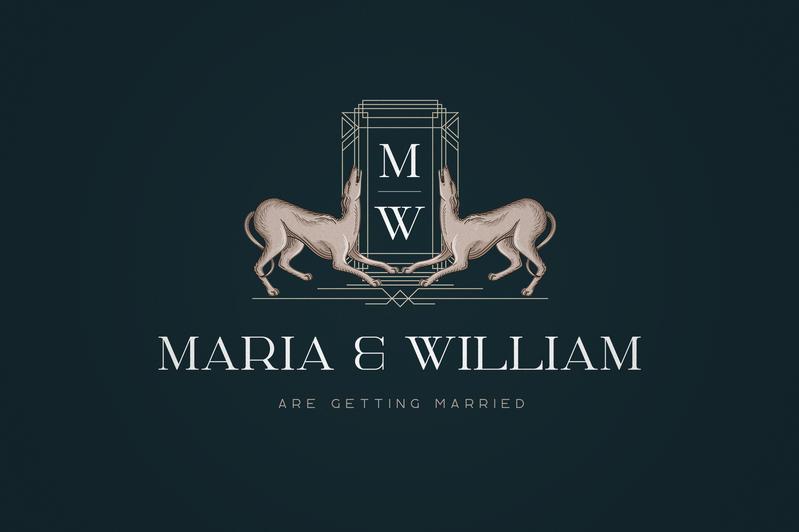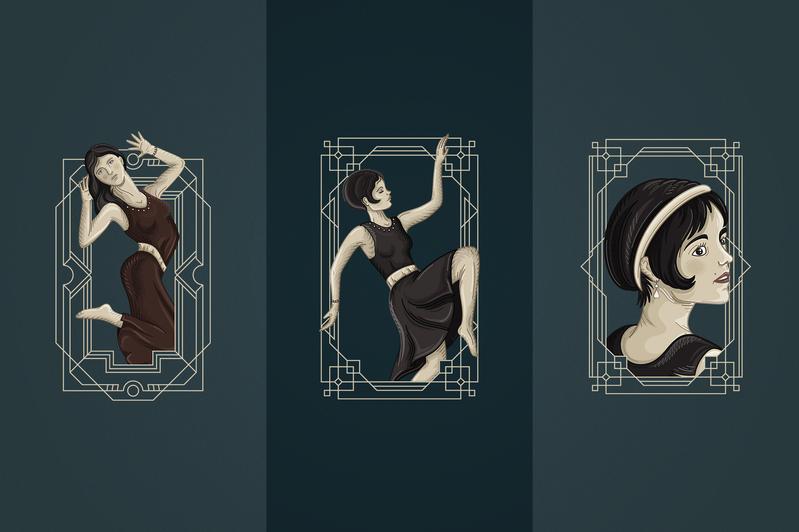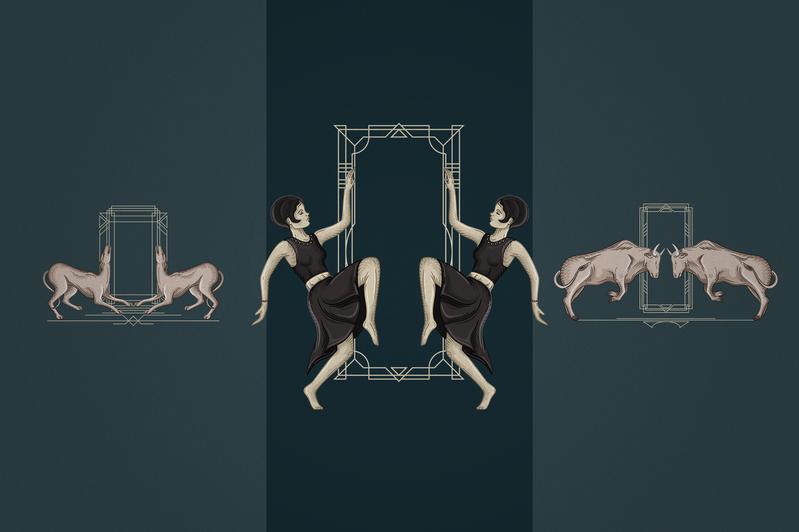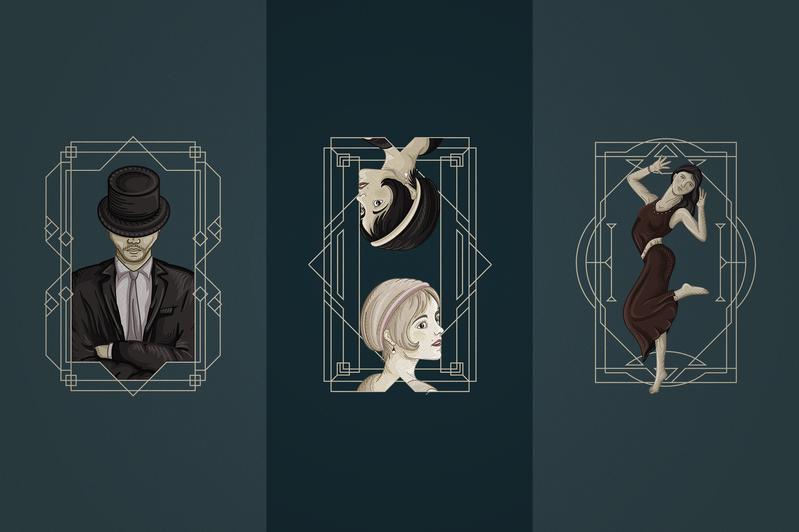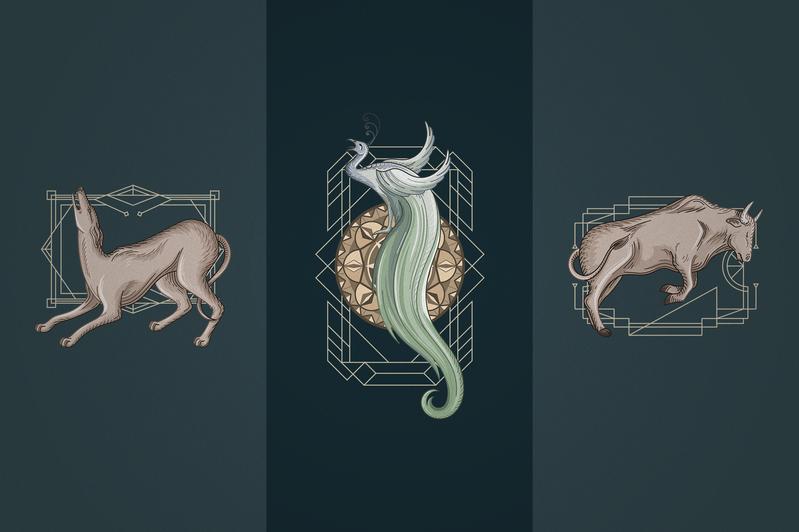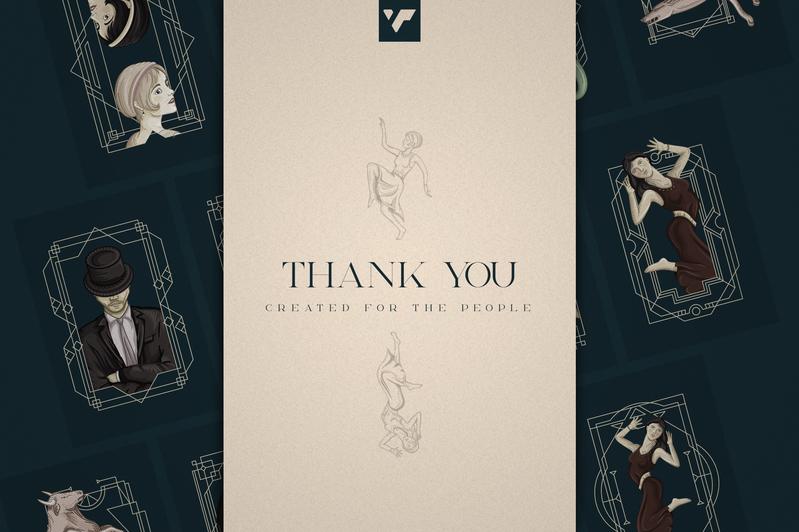 Best Related Art Deco illustrations Deals
Graphic bundle deals
Can a designer sketch any image from the begining? Mostly, yes. Should he? Only it would take too much effort and is not going to draw sufficient profit for him. For this reason most of the web designers make use of ready-made visual elements – incorporate them, adjust them and develop the design with them. Noone is going to buy all those elements one at a time, so that is the reason why they are put into graphic packages and sold as a singular product.
What's the point of using deals?
The advantages of graphic bundle deals for web designers are usually pretty obvious. However if you are a newcomer to them and still have questions, the following information and facts will probably be of great help for you. Including a large number of the elements within a single package, the collection gives you an opportunity to use several of them for a number of tasks. What's more, the price is usually cut down tremendously which allows you to stretch your budget, yet receive the complete set priced at hundreds of dollars.
Types of graphic deals
The assortments of elements gathered into a graphics bundle deal are typically sorted according to their type and/or main objective. There can be deals with mockups, wedding invitation templates and infographics, etc. You will also manage to find graphic packages tailored for Halloween, St. Valentine's Day, Halloween or St. Valentine's Day.
The best ways to save a lot more bucks on MasterBundles.com products?
You can make the MasterBundles products cheaper. Yeah, I do know bundles are already cost-effective, there is however still place to save. Share this web page in social media – you immediately get the 5% discount for any of the graphic packages you prefer. That's a super easy way to get an expertly created tools for less money.
Bundles of MasterBundles.com
The packages of fonts, icons, stock photos, logo templates, textures and patterns are readily available for your use. On top of that, you may find the full offers of WP design templates, courses and ebooks, resume templates, ppt slides, and other elements.
Exactly what is infographics bundle?
If you ever need infographics for the upcoming business presentation in any kind of businesses from social media and marketing to medical care and schooling, the bundle is just what you were searching for. With the infographics package you'll find yourself not wasting time which can be essential when it comes to productivity.
What is Instagram themes bundles?
You thought all you need to have a popular and thriving Instagram account is to post a few attractive photographs? To attract fans, your Instagram feed should look gorgeous . Instagram design templates will let you reach that goal and help to make your Instagram posts captivating and recognizable. Collected into packages they could be ordered for a lower price, so don't miss it!
What are photo tools bundle deals?
The creative designers who like to utilize photos will be certainly happy about the photo overlays graphic bundles. The offers include multiple elements of design that could enhance and modify the photographs. This sort of ornamental elements is placed across the images to create some fresh and unique look. MasterBundles.com has a substantial variety of packages, filled with photo overlay elements.
Watercolor package deal
The watercolor package is found to be the most beautiful development in creative desgin. Brushed by painters on the paper, the images become scanned and included in a package deal as templates for design projects. Watercolor components are just excellent for wedding invitations, greeting cards, blogs, DIY and quotes. All of the illustrations are HD and ready to printing or digital use.
What on earth is MasterBundles?
MasterBundles is a site that accumulates design products from the internet and lets you buy the design elements you need in your work for for less money. Bundle deals this excellent website offers are restricted in time, and that's the answer why they are so cheap. MasterBundles.com also has a great blog with the useful design features explained.