100 Watercolor Frames
Set of different watercolor frames. Easy to use. Can be used with any software that work with PNG format, Adobe Photoshop, Photoshop Elements, Paint Shop Pro, etc.
Features:
100 High Resolution Watercolor Frames.
Compatible with Mac, Windows and Linux.
Compatible with any software that allows you to work with PNG and JPEG files.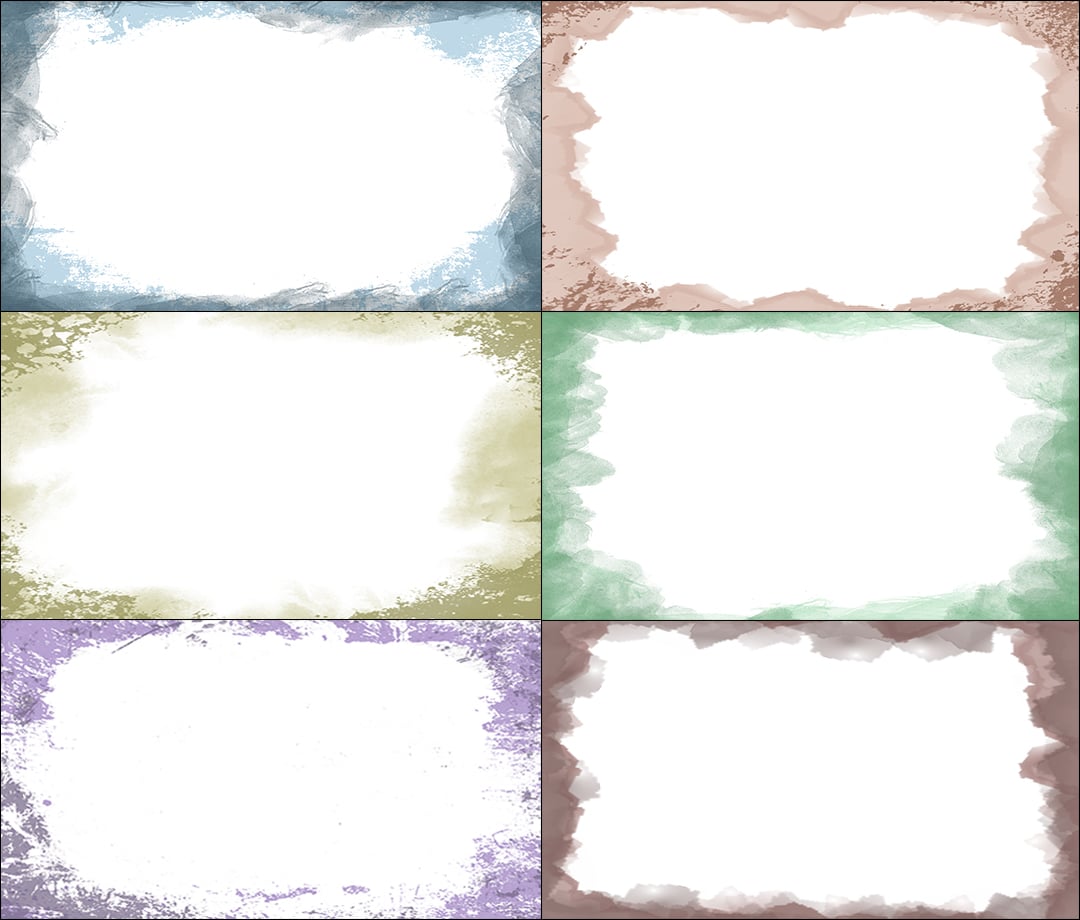 Graphic package deals
Can an artist sketch any graphic from scratch? Mostly, yes. Should he? But for the most objectives, it might require too much time and will not likely draw adequate profit for him. For this reason almost all the graphic designers work with ready-made graphics components – incorporate them, customize them and create the design with their help. Noone is going to buy those components individually, so that's precisely why they are put into graphic bundles and marketed as a singular product.
How can you save money on bundle deals?
Ok, I am aware bundles are already cost-effective, there is however still place to save. Just share this webpage via social networks – you immediately receive the 5% price reduction for every of the graphic deals that appeals to you. That's a very easy way to get an expertly created tools for a lower price.
For what reason are graphic bundles profitable?
For any single design project, you will need lots of components – a number of photos, a font, some icons, and so forth. In case you'd want to buy every one of them on an individual basis it can cost you a fortune! And so, that's the reason skilled designers look for some graphic bundles to buy.
Types of graphic packages
Due to the fact each of the package deals differ from one to another, every web designer will discover the required collection for any unique project. Exploring them you will uncover the selections including illustration swatches, business cards, social media infographics, UI kits, and much more. At MasterBundles.com marketplace, you'll find more than 450 graphic package deals to choose from. That said, you'll not have even a chance to leave the site empty-handed.
Alternative collections on masterbundles.com you may use
MasterBundles could offer you a big selection of different bundles. MasterBundles sells not only graphics bundles but additionally roughly 20 other various kinds of items. Fonts, WordPress themes, mockups, icons, photos, illustrations, presentation templates and much more – on the MasterBundles.com it is possible to obtain all of the graphic elements, essential for a design project development.
What's a watercolor graphics package? 100 Watercolor Frames
The watercolor graphics package is usually a bundle which contains pictures and illustrations painted with watercolors. They will fit for a range of companies, like cosmetics, fashion, perfume and food distributors. Wedding invites or business cards may be made using this kind of package.
MasterBundles.com as an all-in-one solution
MasterBundles is a marketplace that gathers deals from around the internet and allows you to buy the design elements you'll need in your design work for a lower price. Packages this website carries are restricted in time, and that's the reason why they are so cheap. To prevent missing the sale you will be really pleased with – subscribe for the email newsletter, revealing the most recent offers. MasterBundles.com also has a big blog with the interesting design news and features explained. Should you be searching for a useful website full of excellent deals – MasterBundles is just for you!