15+ Customizable App Icon Packs for Different Business Areas
Icons appear in the design of websites and applications 9 out of 10 times because they make textual information easier to read and create a more user-friendly interface. We decided to help you save some time so we have prepared paid and free app icon packs for various business areas including beauty, food, finance, etc.
Icons are used on websites and apps:
in navigation (cart, account)
in search fields (magnifying glass icon)
in the content (in the "about us" block, each text describing the team can be accompanied by an icon to simplify the perception of information)
in meta-information (date of creation, date of editing the article)
Here are two examples of the interface with and without icons. Which one is more user-friendly? 😉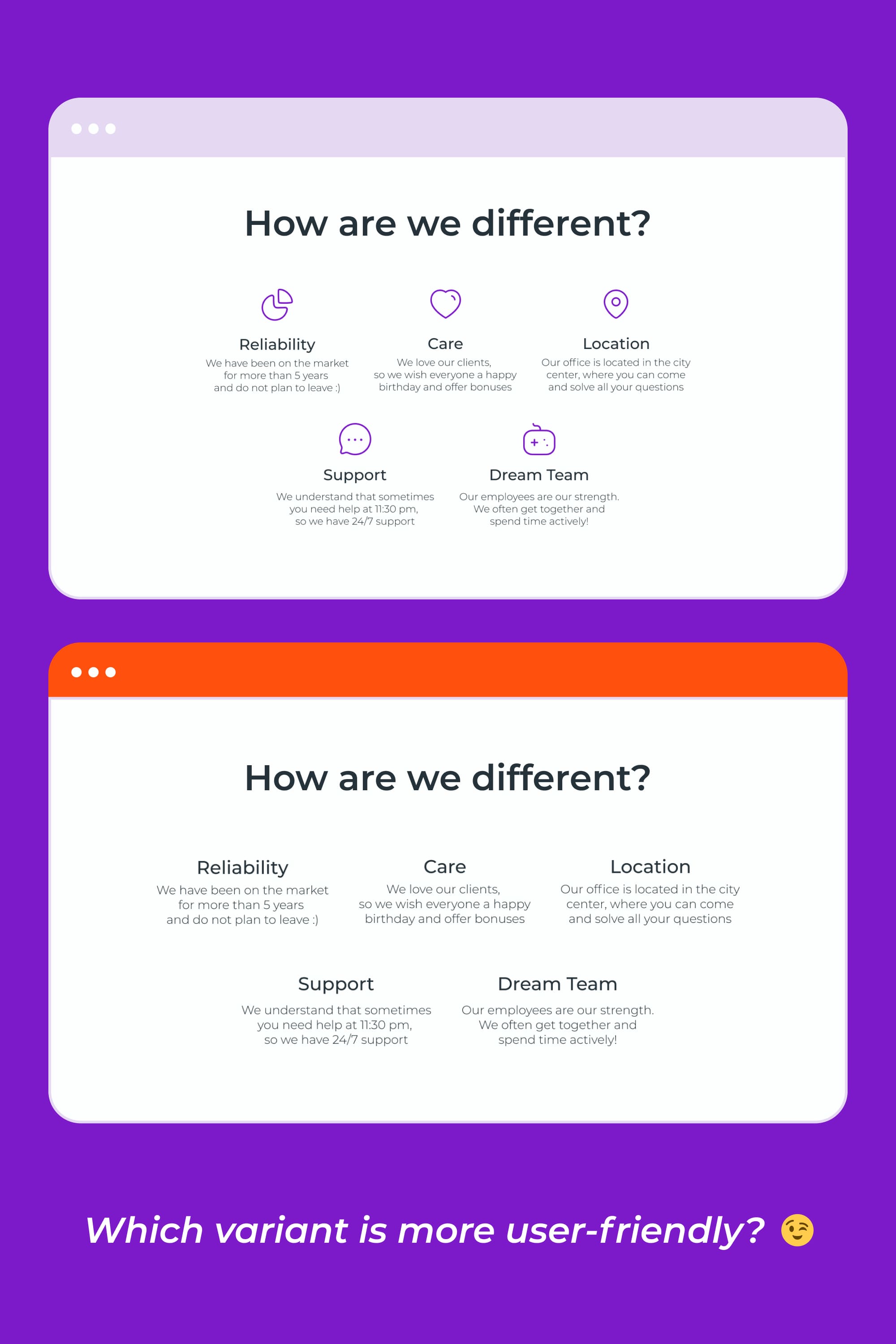 Why do designers choose ready-made icons?
Saves time. You won't need to redraw them for every project. This is especially helpful if you don't like this part of building a website/app.
Possibility to customize. You can change the icon packs according to your wishes and customer requirements. It's one thing to change a few lines in the icon, and another to completely draw it from scratch.
Large selection of styles. Here, you are not limited by your ability to draw in vector format, but simply have to choose what suits your design. In addition, atypical icons will distinguish the design from others where standard stock options are used.
Well, let's take a look at some cool icon sets!

15+ The Best Icon Sets for Website and App
Free App Icon Sets
Do you create icons? Then pack them into bundles and upload them to MasterBandles in 5 minutes. Yes, in 5 minutes, using our Sell Your Deal form. Then your work will be included in the next selection – we are waiting for you!
How to Choose Icons for a Project
We showed you several sets of icons, and now we will share a recommendation on how to choose the best ones for your design project:
Icons should be in vector format so as not to spoil your beautiful design with pixels. In AI format, you can customize icons in Illustrator.
Within a set, icons should be in the same style and execution for a cohesive look.
Icons should fit the target audience of the site. For example, if the entrepreneurs are 45+, then cartoon icons will not work for such a design.
Icons should be an extension of the design, not feel like they're from another world.
In an app/site, all icons should be of the same style. By the way, that's why it's convenient to choose ready-made sets of icons (see point 2 :)). Do not combine outline and filled icons in the same design.
Relevance. Icons should look stylish and not look like they were pulled out of 2004.
Was this helpful for you? We are always happy to help designers solve problems and save their time. Therefore, our team is constantly working on creating content and we will be grateful for your feedback – like, comment, and send this selection to your designer friends.
We wish you successful projects!
Some Awesome Videos About Typography Trends
Disclosure: MasterBundles website page may contain advertising materials that may lead to us receiving a commission fee if you purchase a product. However, this does not affect our opinion of the product in any way and we do not receive any bonuses for positive or negative ratings.