Web Hosting. When it comes to small businesses, we understand that it is more important than ever to find your client and disseminate information about your products on the widest possible scale. Whatever you produce, whatever field of activity you are in, you definitely need your own website that will provide complete information about the company, product, prices, and ways of purchasing these things. Today, it's a base for public relations, marketing, and promotion.
Of course, you must choose the optimal web hosting service for small business that can cope with the necessary range of tasks and will satisfy you in all respects. We have collected a list of the best hosting services for you, which will allow you to familiarize yourself with the advantages and disadvantages of each and help you make your choice.
Yes, the list is dominated by paid hosting options and they will be the most optimal, but for those starting on a minimal budget, we have provided some good options.
Best Premium Web Hosting for Small Businesses
Best Free Web Hosting for Small Businesses
Please take a moment to pin this post to Pinterest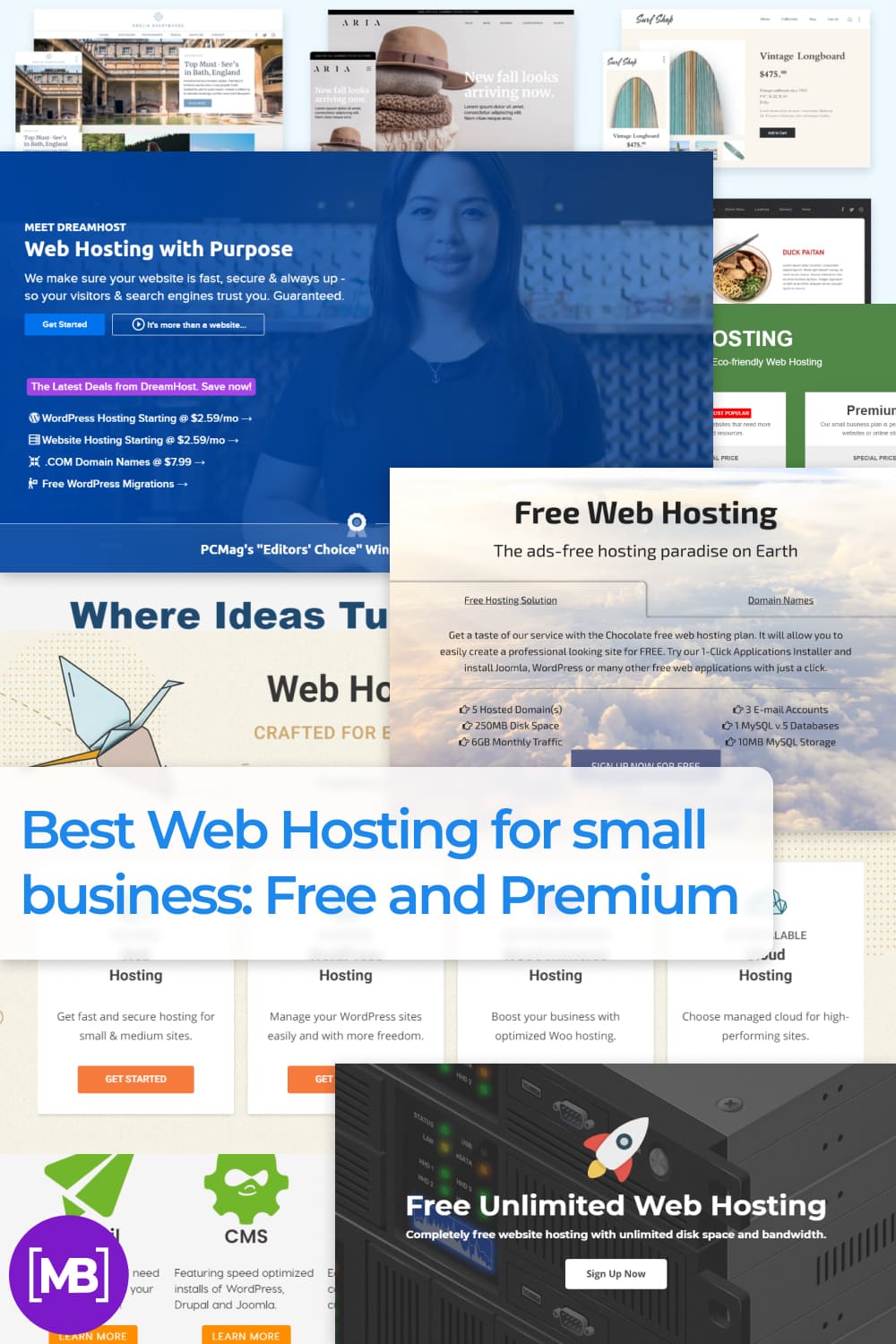 Disclosure: MasterBundles website page may contain advertising materials that may lead to us receiving a commission fee if you purchase a product. However, this does not affect our opinion of the product in any way and we do not receive any bonuses for positive or negative ratings.