Email Hosting. Email is now the backbone of all communications. Without it, you will not register in many places on the Internet, won't be able to create accounts on social networks, and will hardly be able to create a business at all. It is hard to imagine a person who does not have email. According to statistics, email is used by about 3.7 billion people on the planet! The amount of information stored in each user's mailbox reaches incredible proportions, which is why all email services prefer to use Email Hosting services.
This is a great and important solution for discerning email users such as small and medium business owners, entrepreneurs, and public figures who can get more efficient and reliable service from email hosting services. This gives additional security and data protection. Plus, you'll also get: support for storing large files and increased memory for storing messages, support for Exchange and Active Directory, and 24/7 emergency assistance. Incredibly, large global companies even choose to create and maintain their own mail hosting on private hardware systems in order to be able to manage their own domain name.
On this page, you will find the best Email Hosting services so you can decide how much this feature is necessary for you. We believe this information can be really useful and interesting. Let's go!
Best Premium Email Hosting
Best Free Email Hosting
Please take a moment to pin this post to Pinterest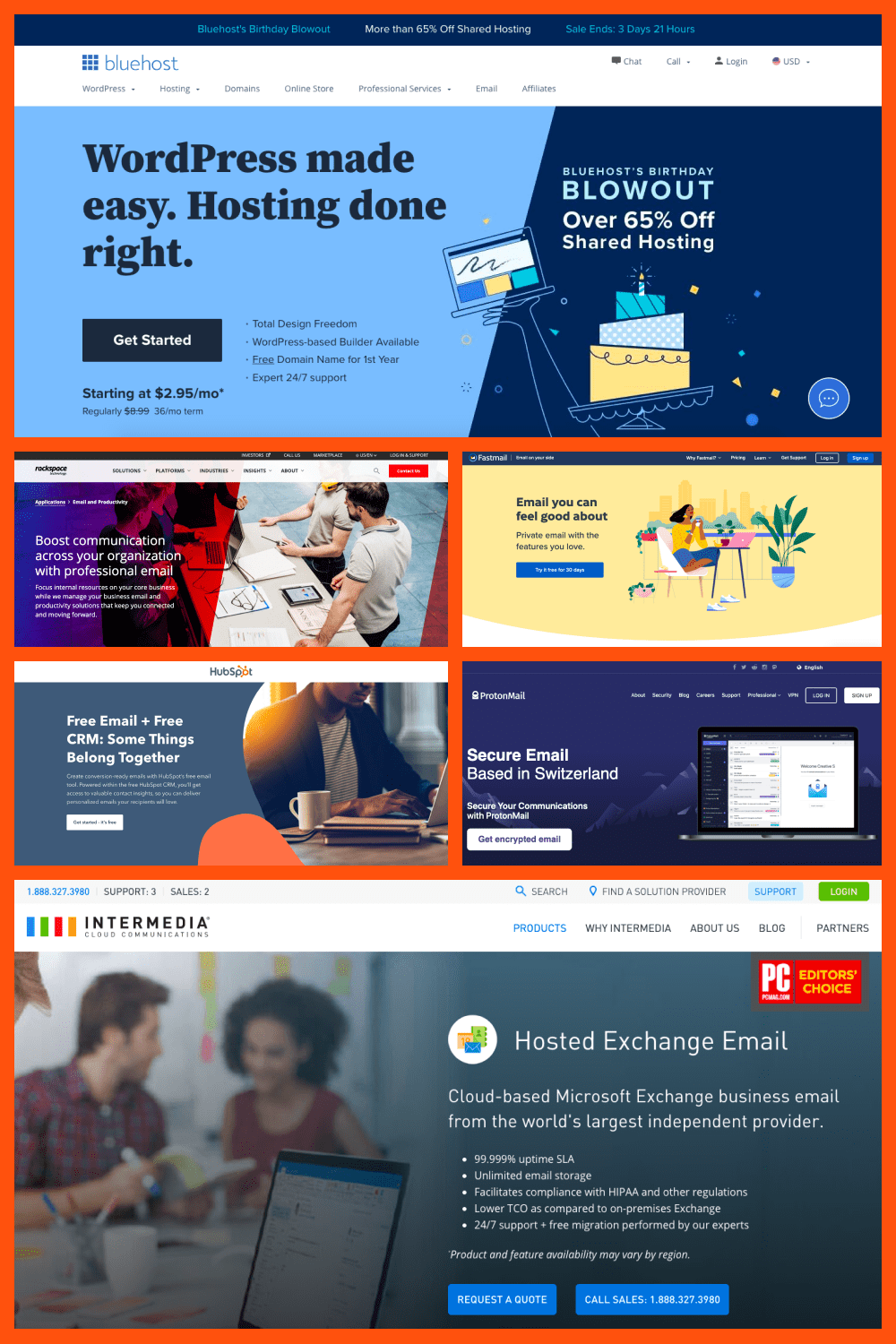 Disclosure: MasterBundles website page may contain advertising materials that may lead to us receiving a commission fee if you purchase a product. However, this does not affect our opinion of the product in any way and we do not receive any bonuses for positive or negative ratings.