40+ Free Printable December Calendar Designs for 2022
The closer December is, the more noticeable the New Year and Christmas moods are — everyone counts the days until their favorite holidays! Of course, you can't do without the thematic December calendar — we have gathered a whole collection of cool options, among which you will find products for any occasion.
If you are a designer and create original printable December calendars 2022, then the Sell Your Deal form is waiting for you: just upload your work, fill in all the required fields, and send it for moderation. Soon the product will appear among other designs, and you can make good money on your art. And to be included in such a listicle, be sure to contact our CCO (anastasia.content@masterbundles.com).
Now let's explore the range of noteworthy December printable calendars from different categories.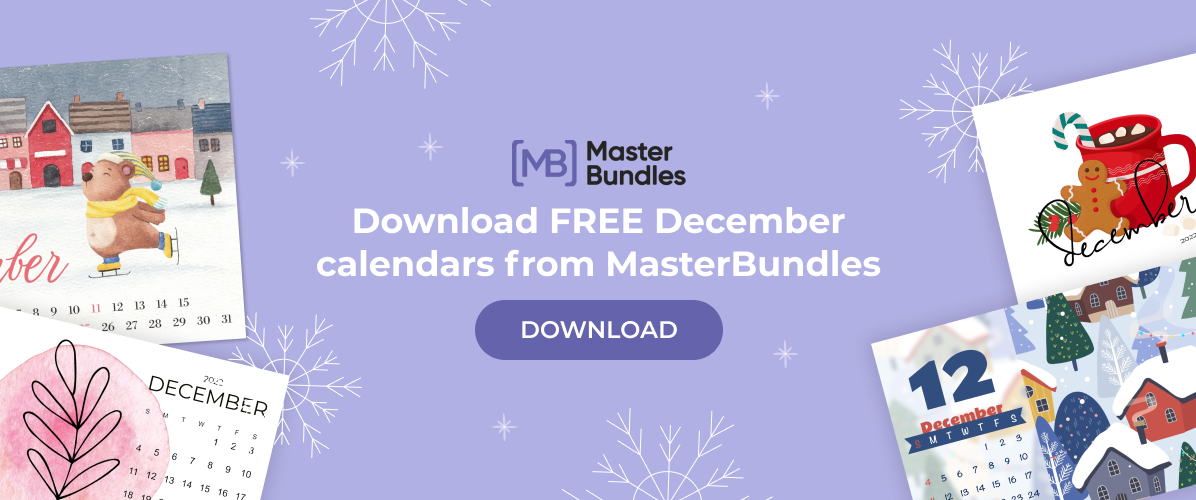 Free Printable December Calendars 2022 from MasterBundles
The first thing to do is to check out our freebies — there are aesthetic, beautiful, and free printable December calendars and calendars for other months!
And if you want to see more worthy designs, be sure to check out our range of various printable calendar templates!
Simple and Minimalist December Calendars 2022
When looking for 2022 December calendar printable versions, users often look for minimalist products to fit any interior.
Monthly – December 2022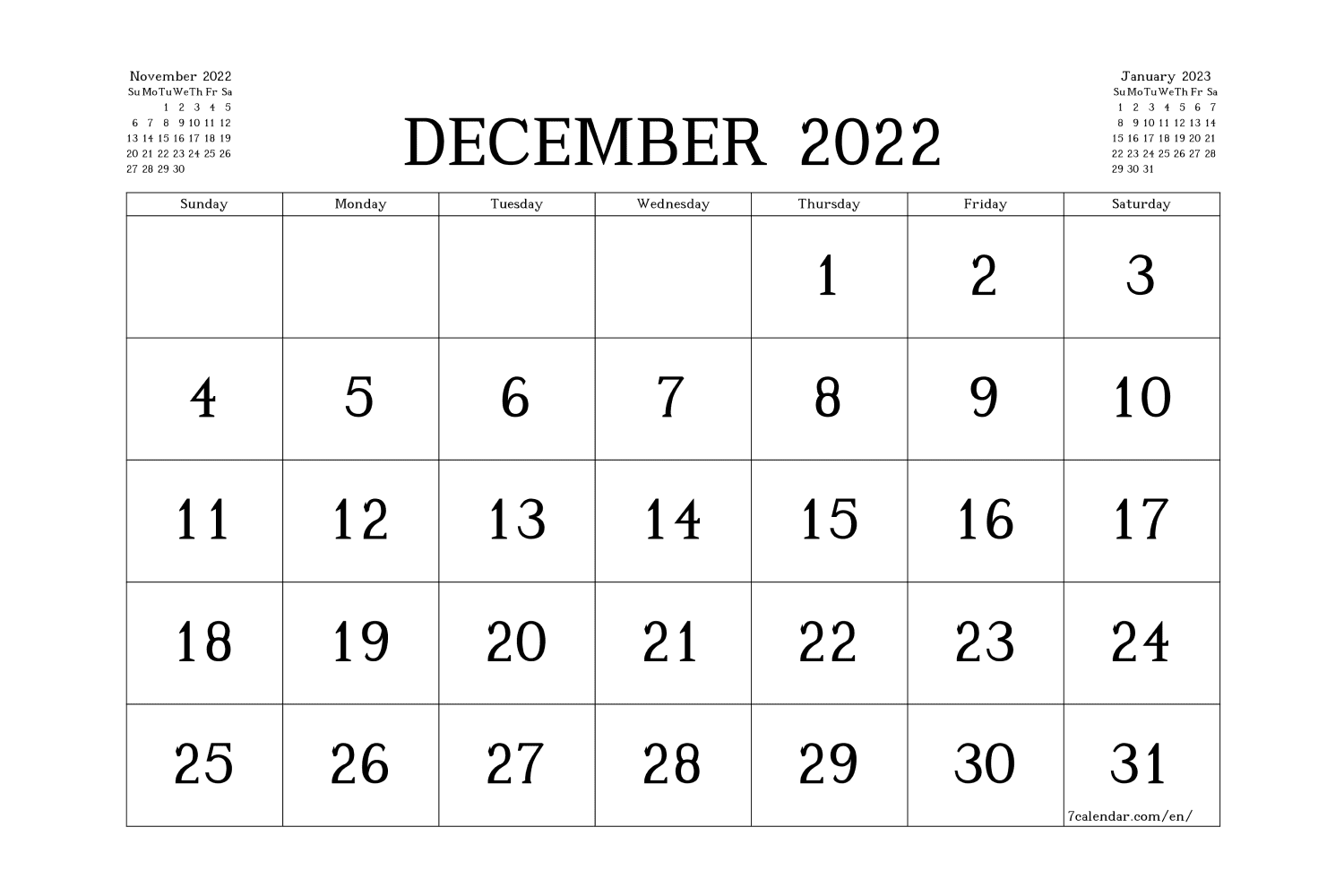 The white background, clean lines, and minimum elements look extra neat and accurate.
Floral Printable 12th Month Template 2022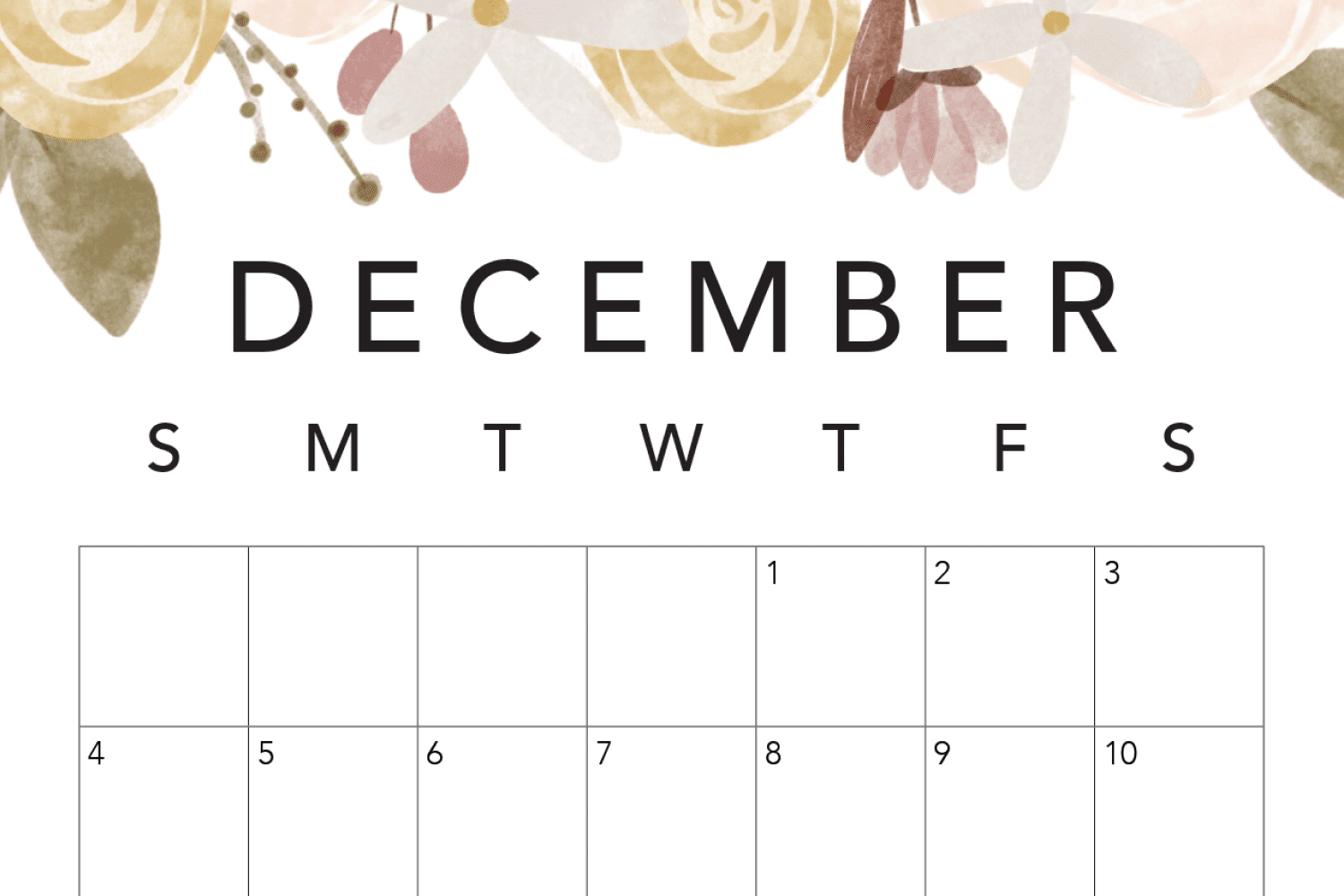 Here's an option for users who are fans of pure minimalism and simplicity.
Printable December 2022 – Deer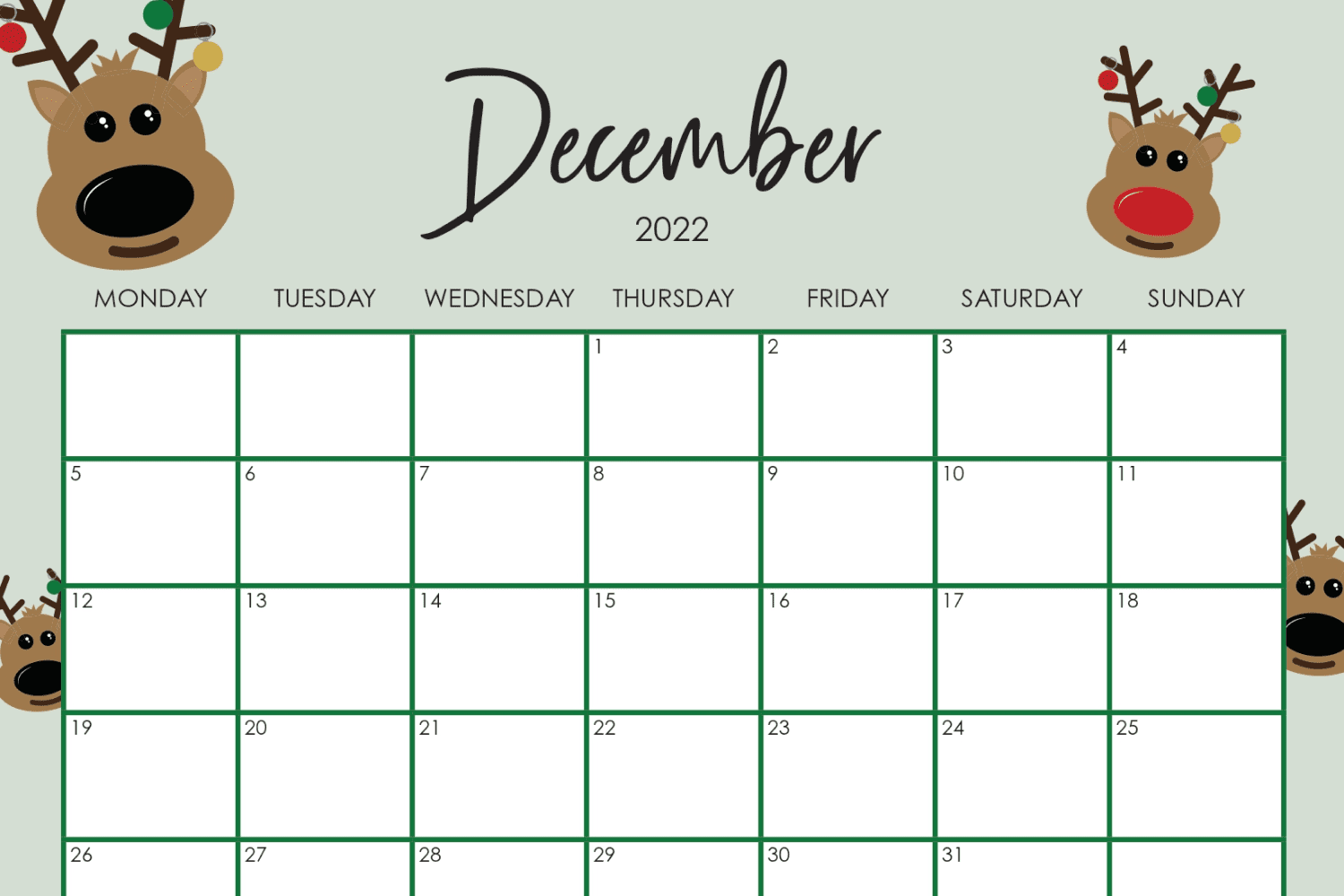 Another attractive and delicate option: enjoy the green background and deer!
Minimalistic Red – Dec 2022 For Printing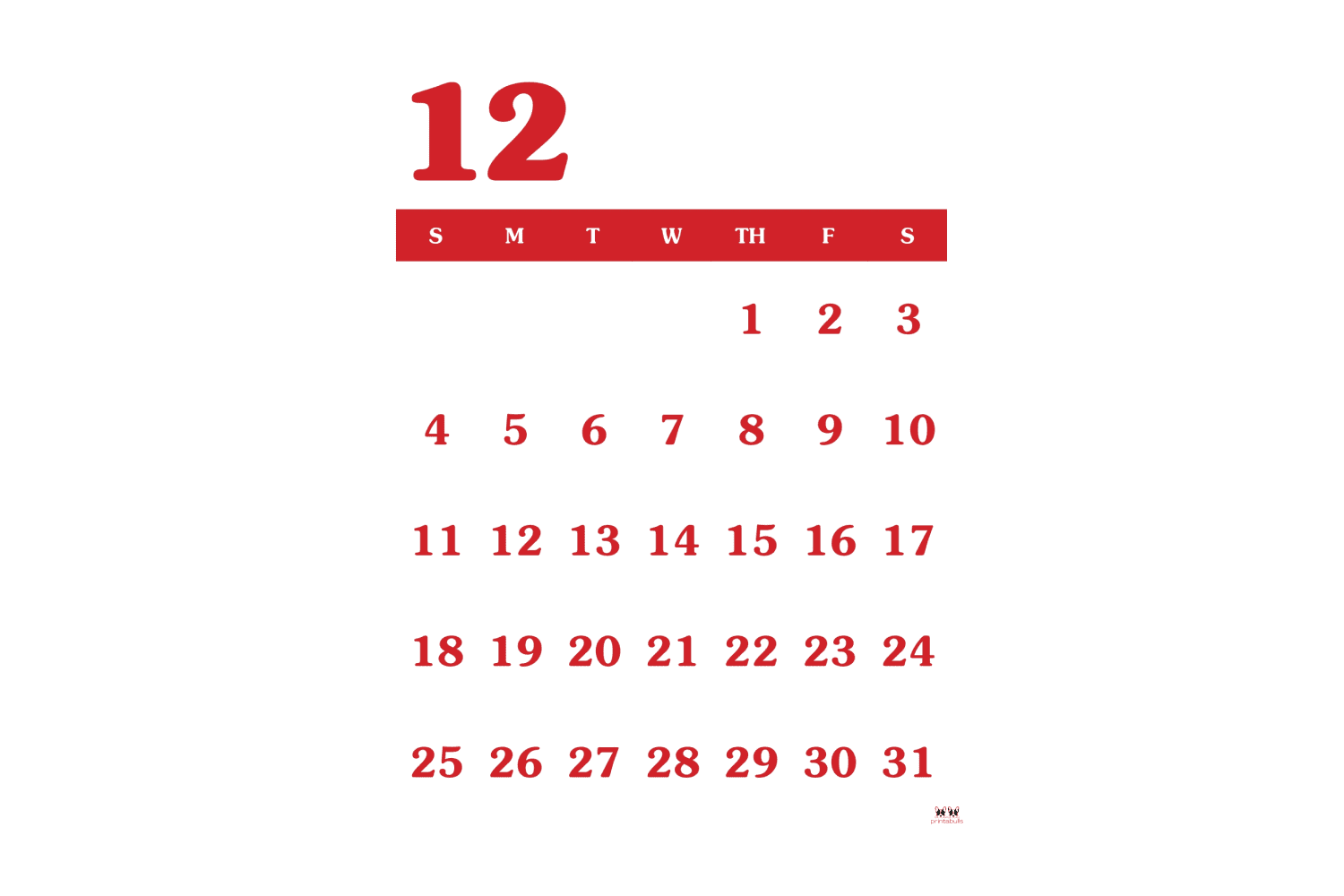 Despite the restraint of design, it still looks interesting and versatile.
Simple December 2022 Template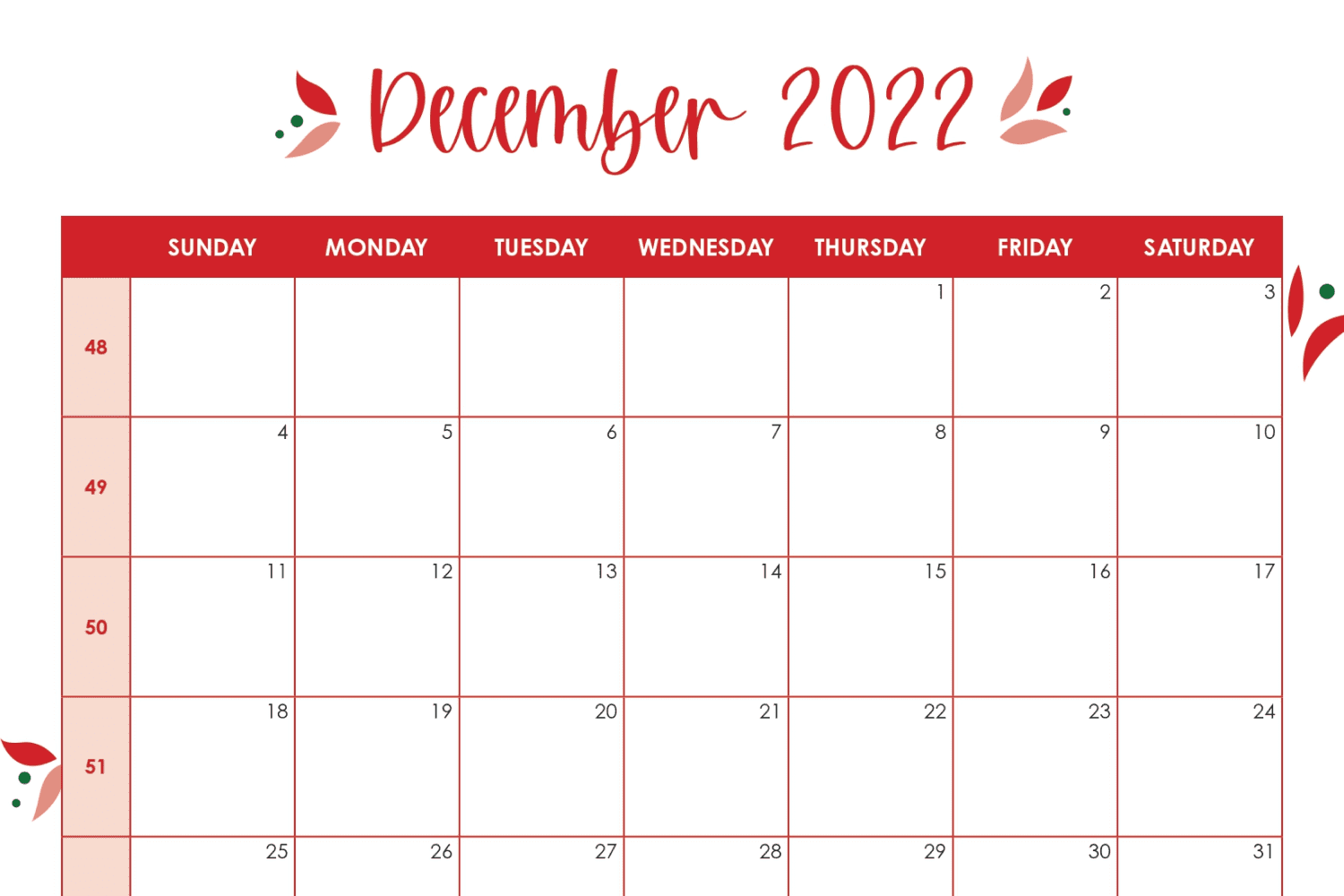 Spacious cells for notes, two or three shades for margins and accents, and a few graphic elements helped to make a minimalistic but beautiful option.
Cute Printable December Calendar Designs
Here are some cute December calendars!
Beige Cute Illustration: 12/2022
---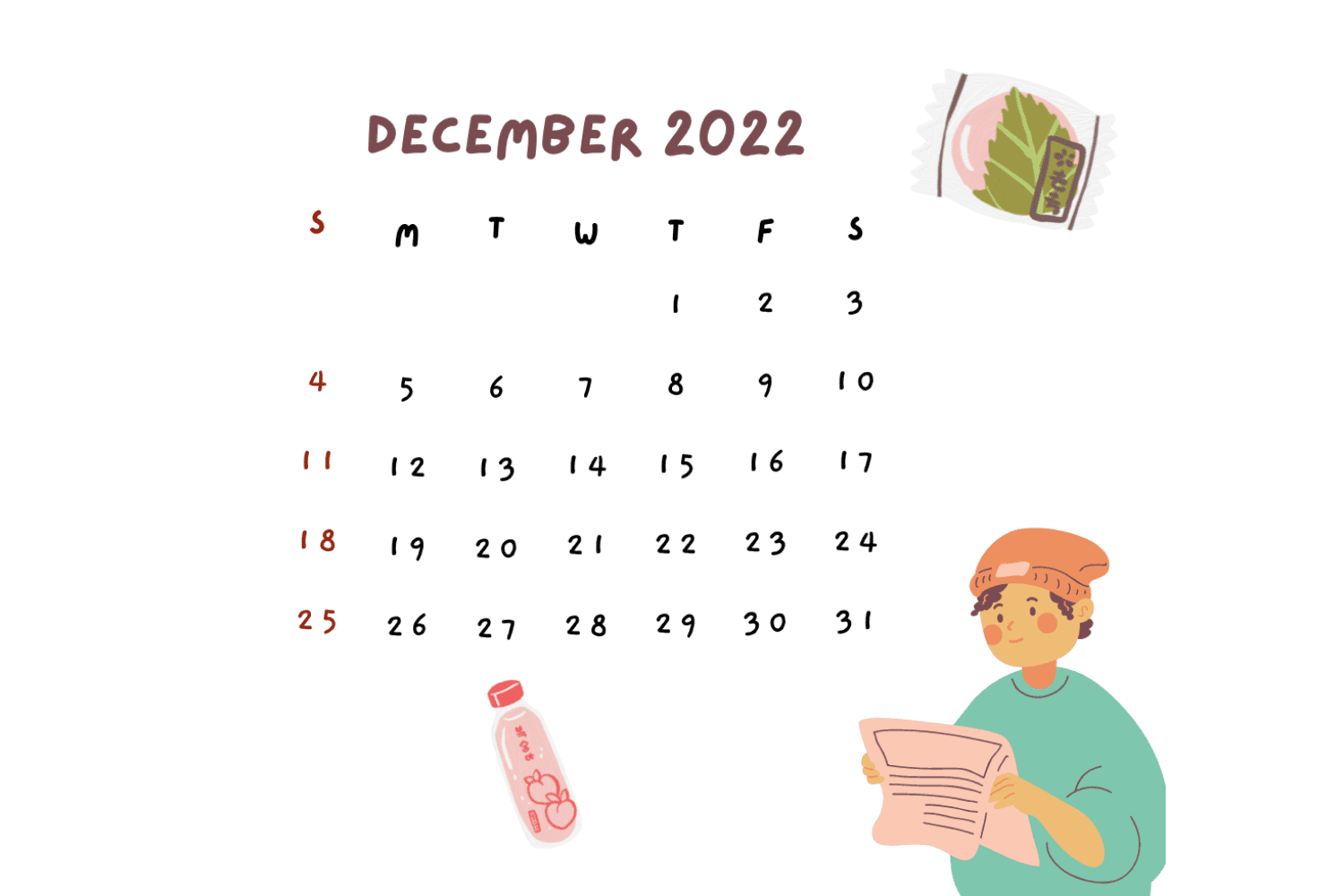 A cartoon dude drawing and cute sloppy numbers look charming!
2022 December: Cute Cat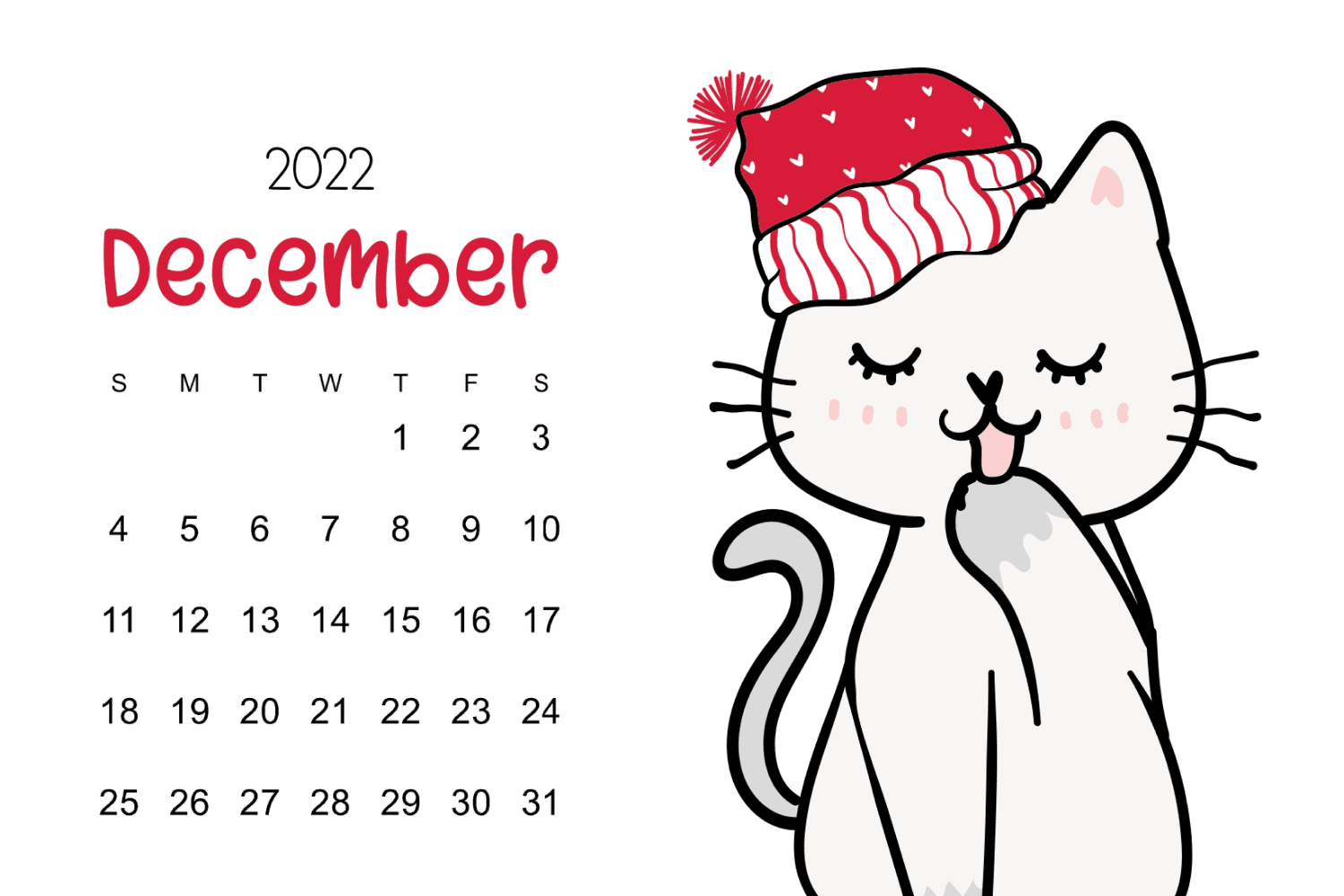 Looking for cute decor with a kitty for kids? Check this one!
Simple And Cute Template: Watercolor Dec 2022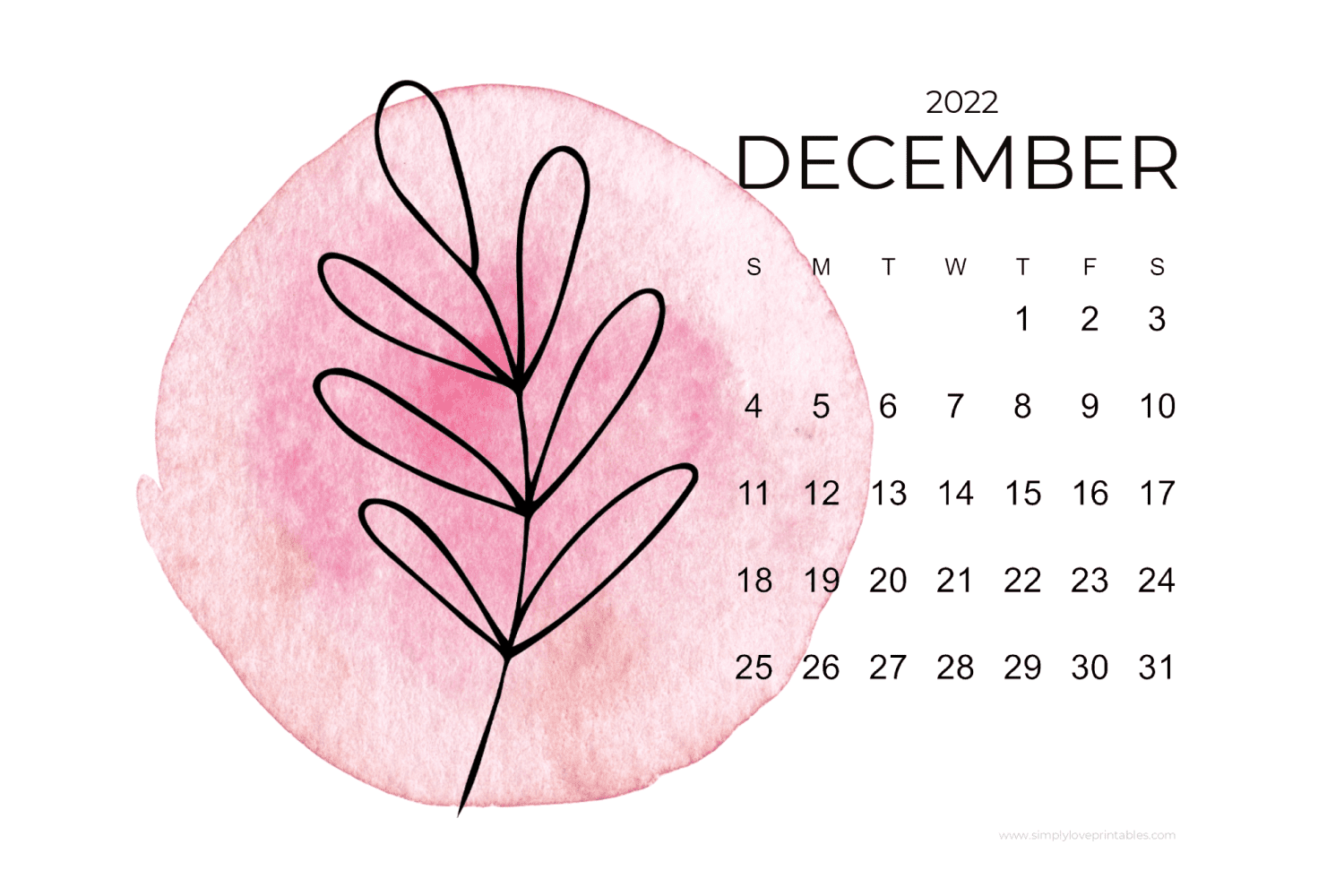 Another worthy option is decorated with watercolor leaves.
Santa Month Blank For December 2022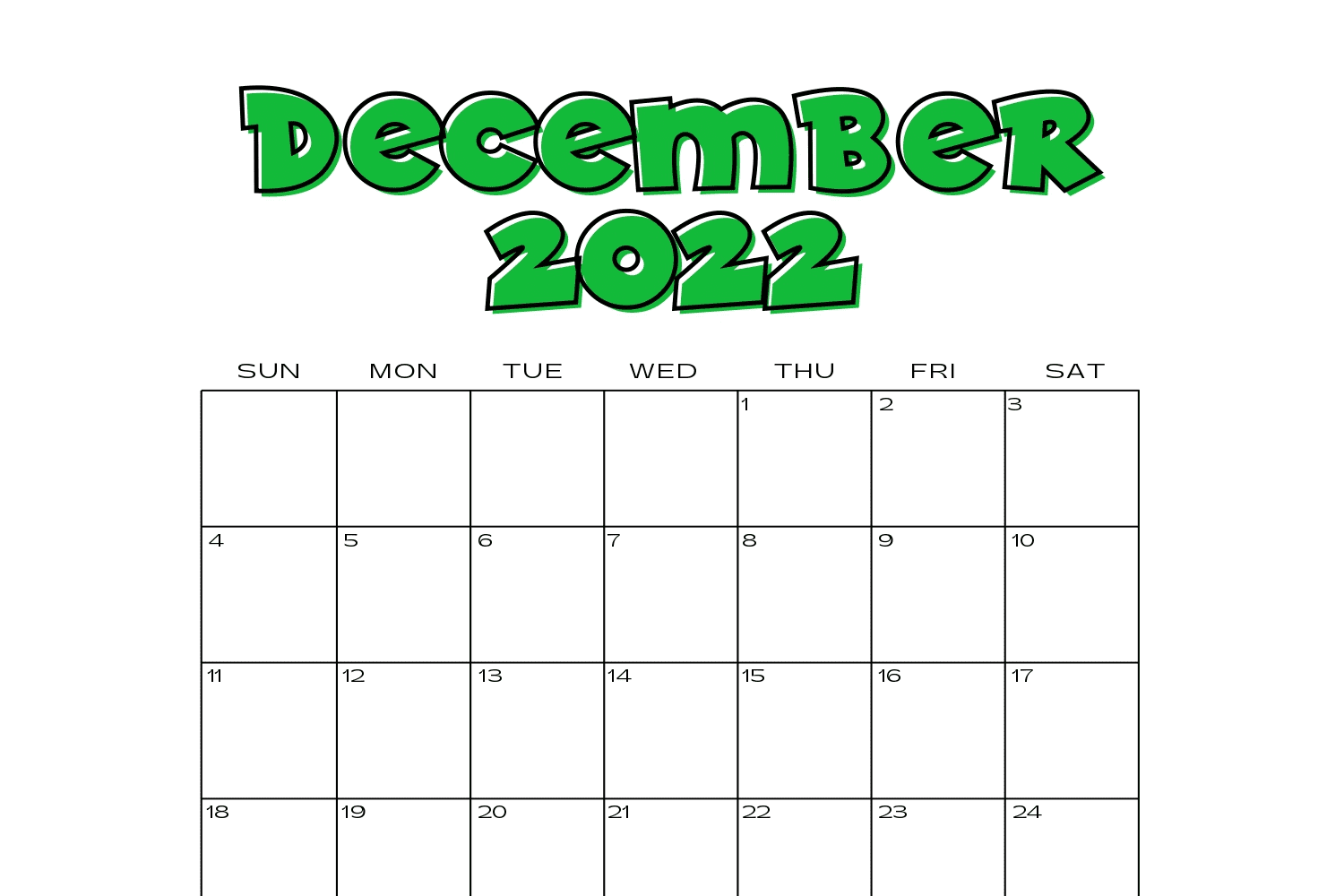 This one provides users with 12th-month blanks and a small template for the 1st month of the next year.
Gingerbread, Chocolate And Marshmallows: Design for 12/2022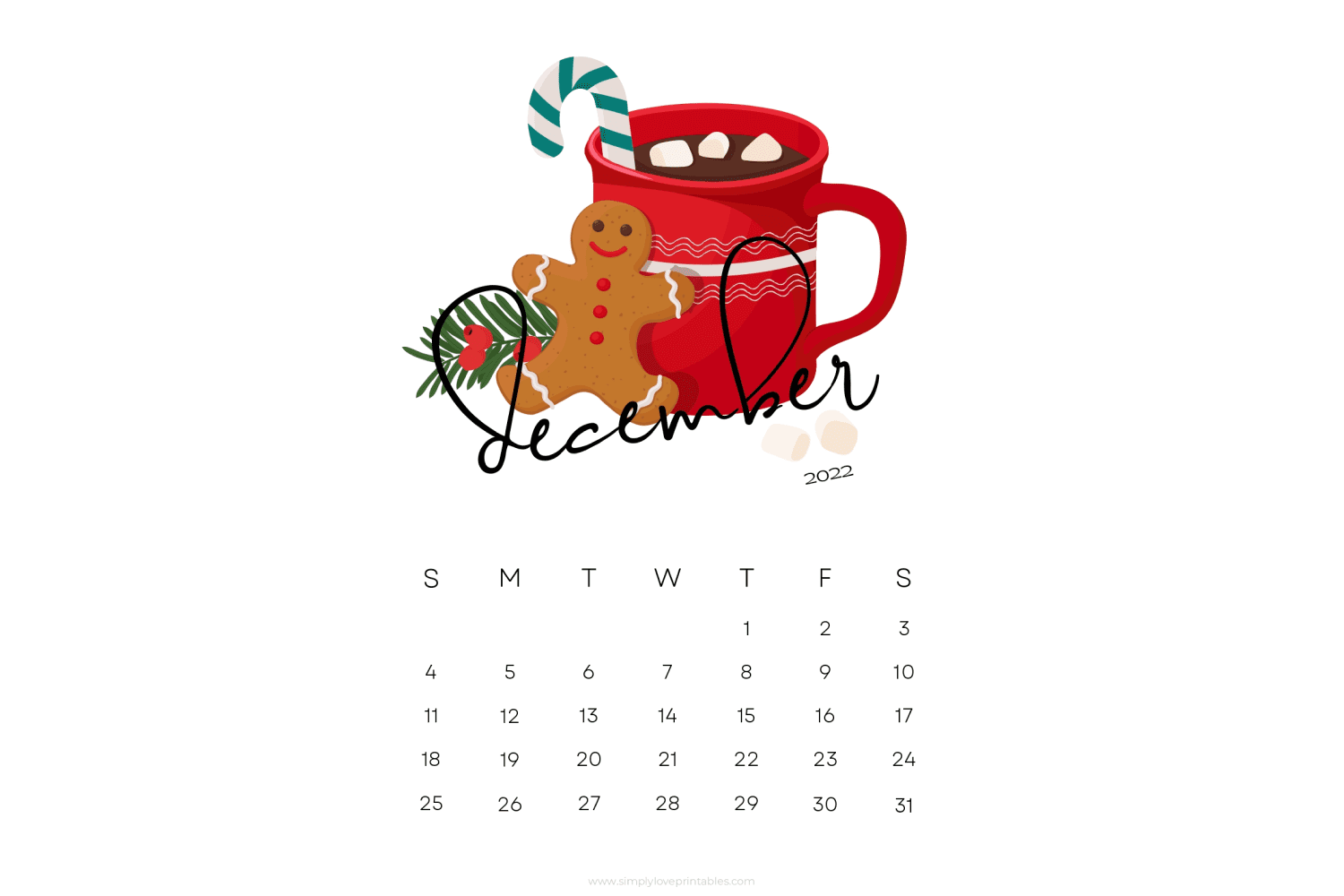 And, of course, the warmest design with some yummies that remind us about winter and holidays.
Blank December Calendar: Explore The Range
Also, readers should check 2022 December calendars with blanks.
Pink Gold December Calendar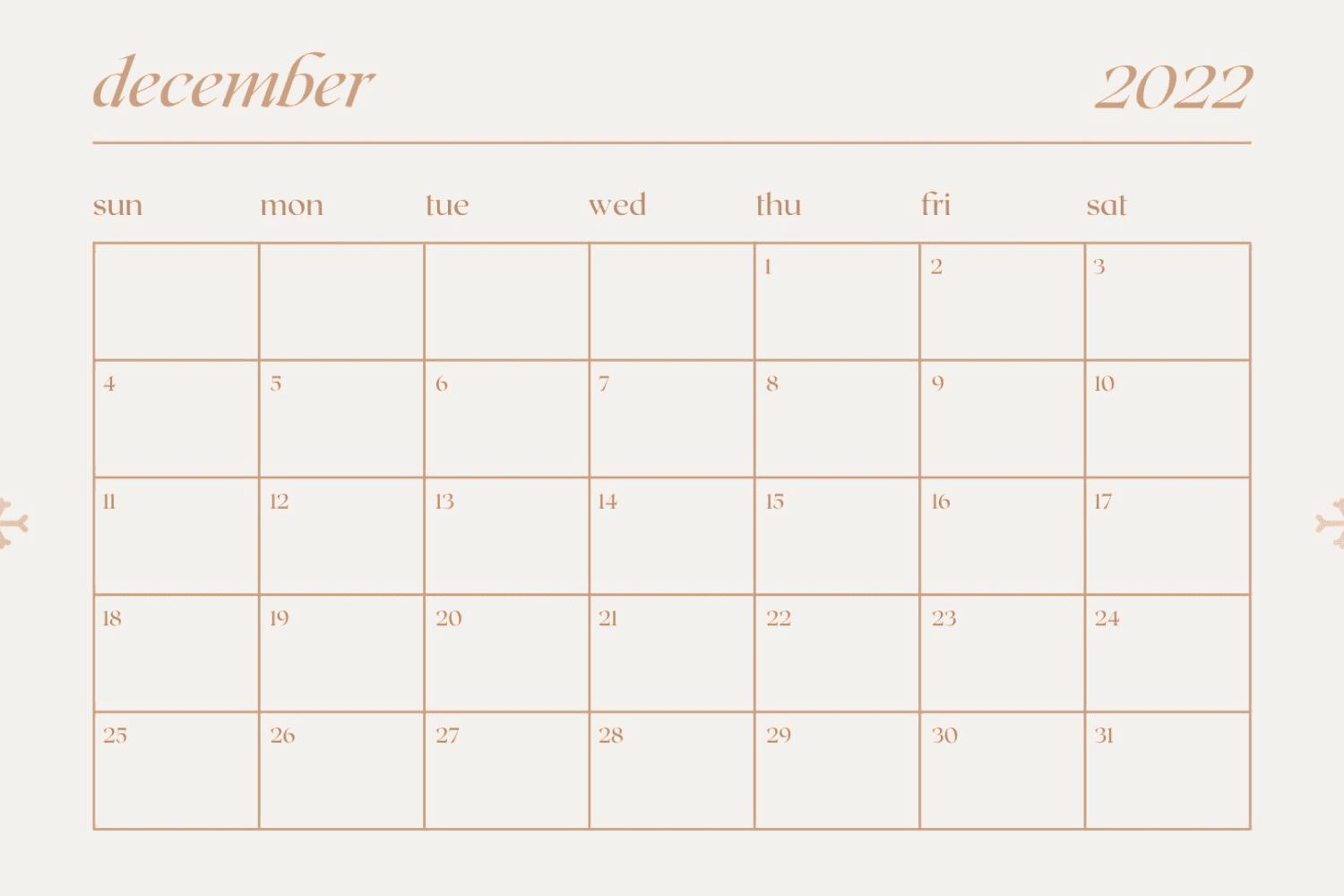 This option combines minimalism and aesthetics. There is a lot of space for notes!
Printable Red White Template December 2022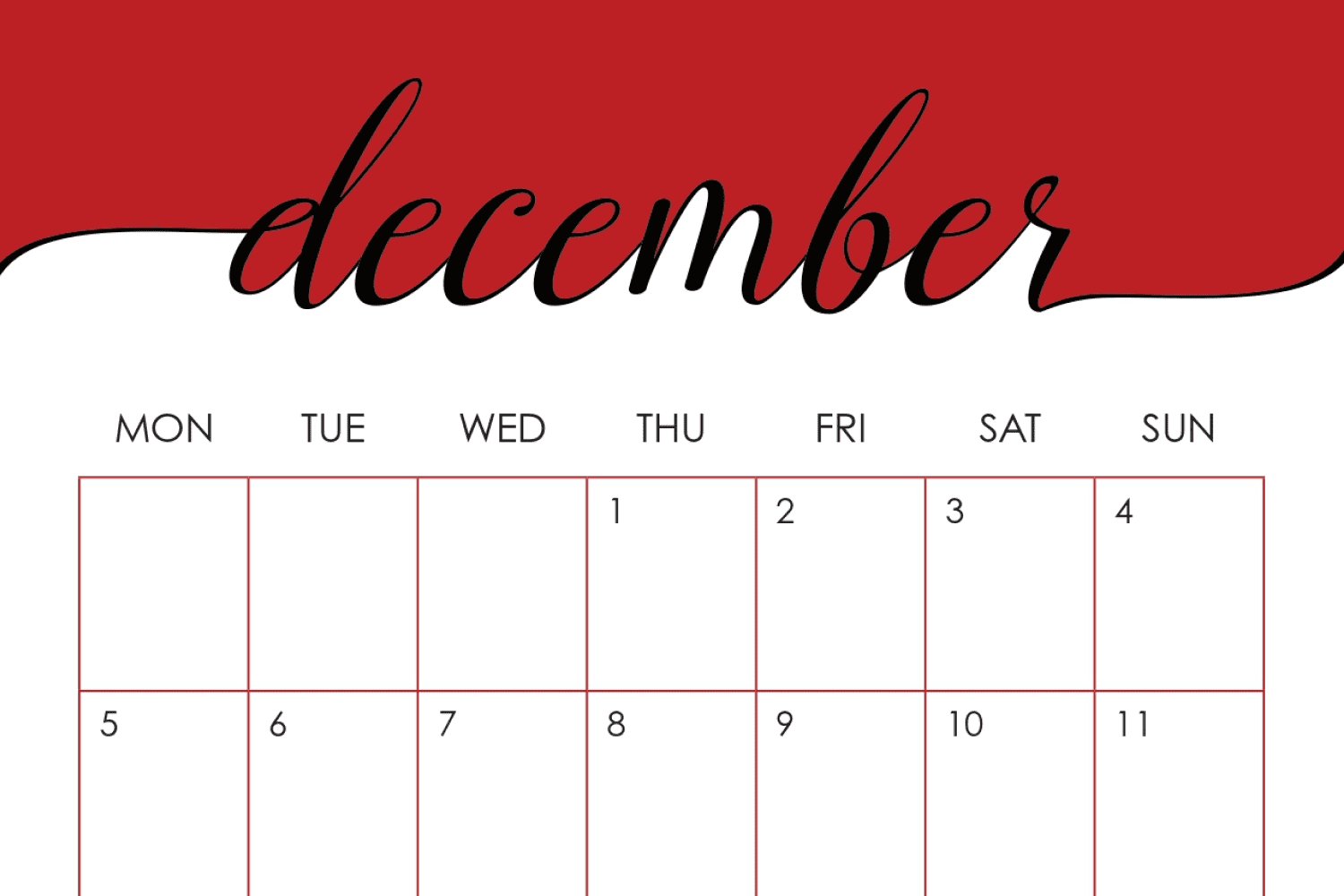 One of the most aesthetic blank options with a white-red design.
December 2022: Printable Sample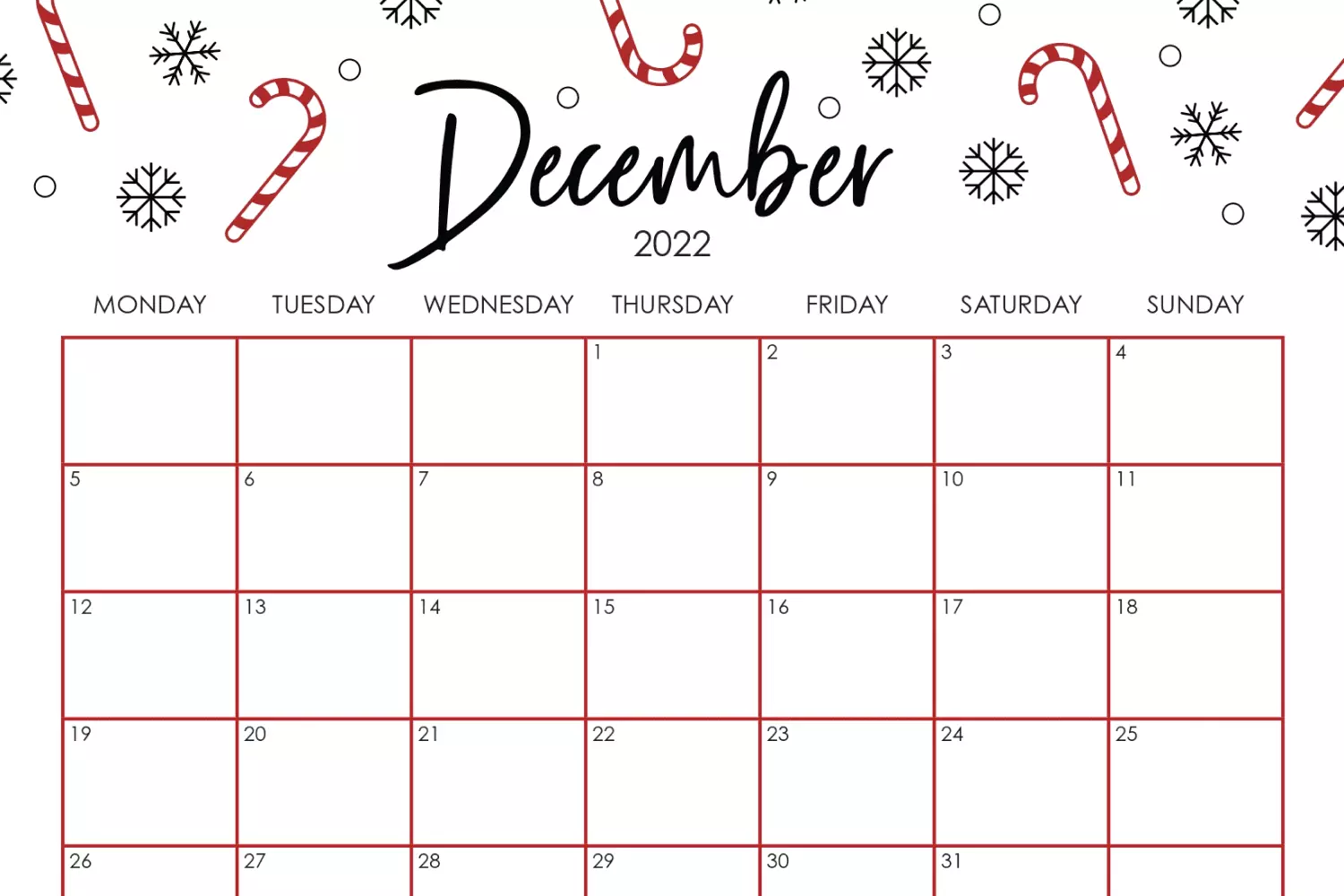 Also, check the lovely template with snowflakes and candies!
Printable 12/2022 Template With Greek-Style Elements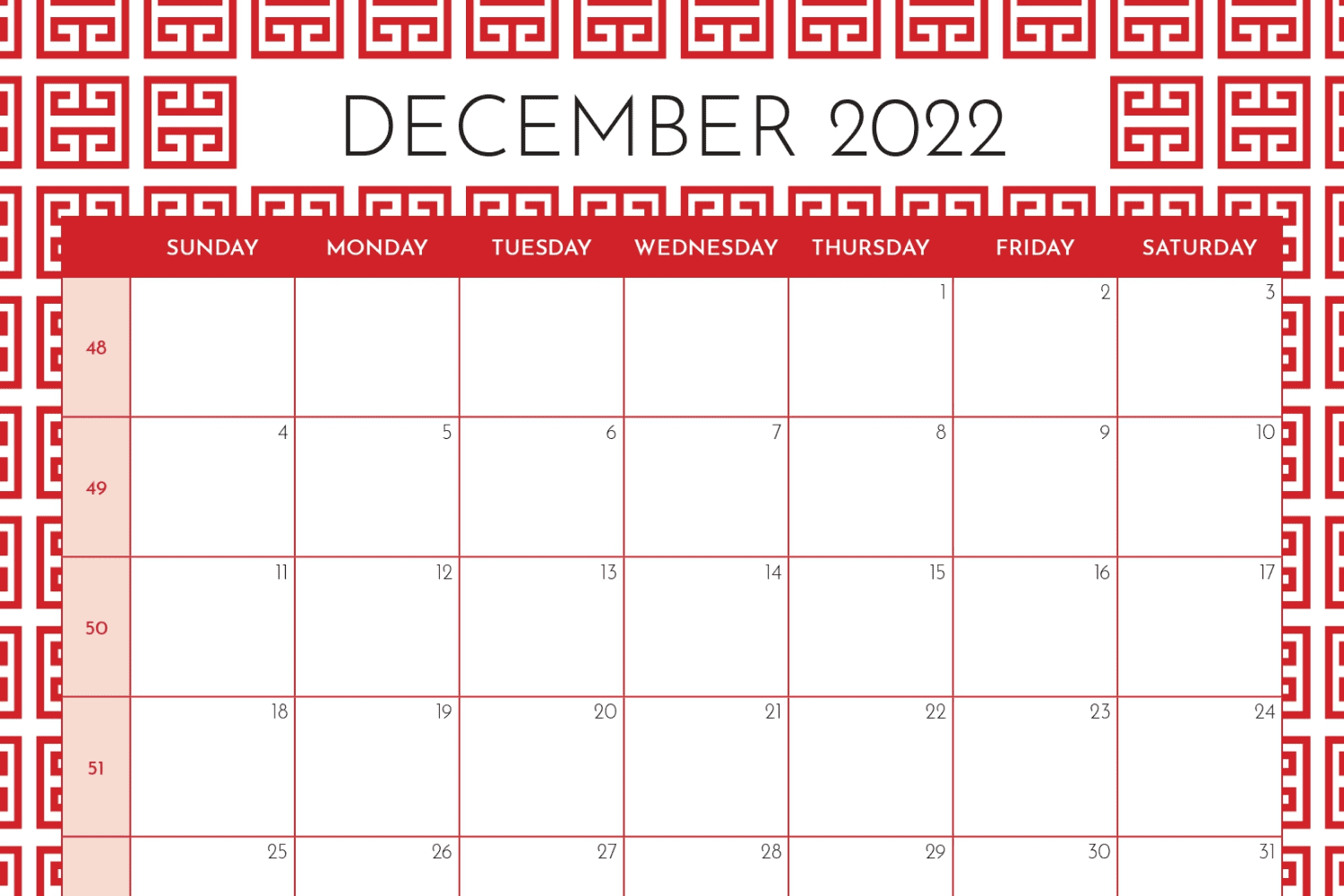 Many people like designs with blanks, and here you can put useful reminders and notes. And the unusual background makes it special!
Green Butterfly 12th Month 2022 Pattern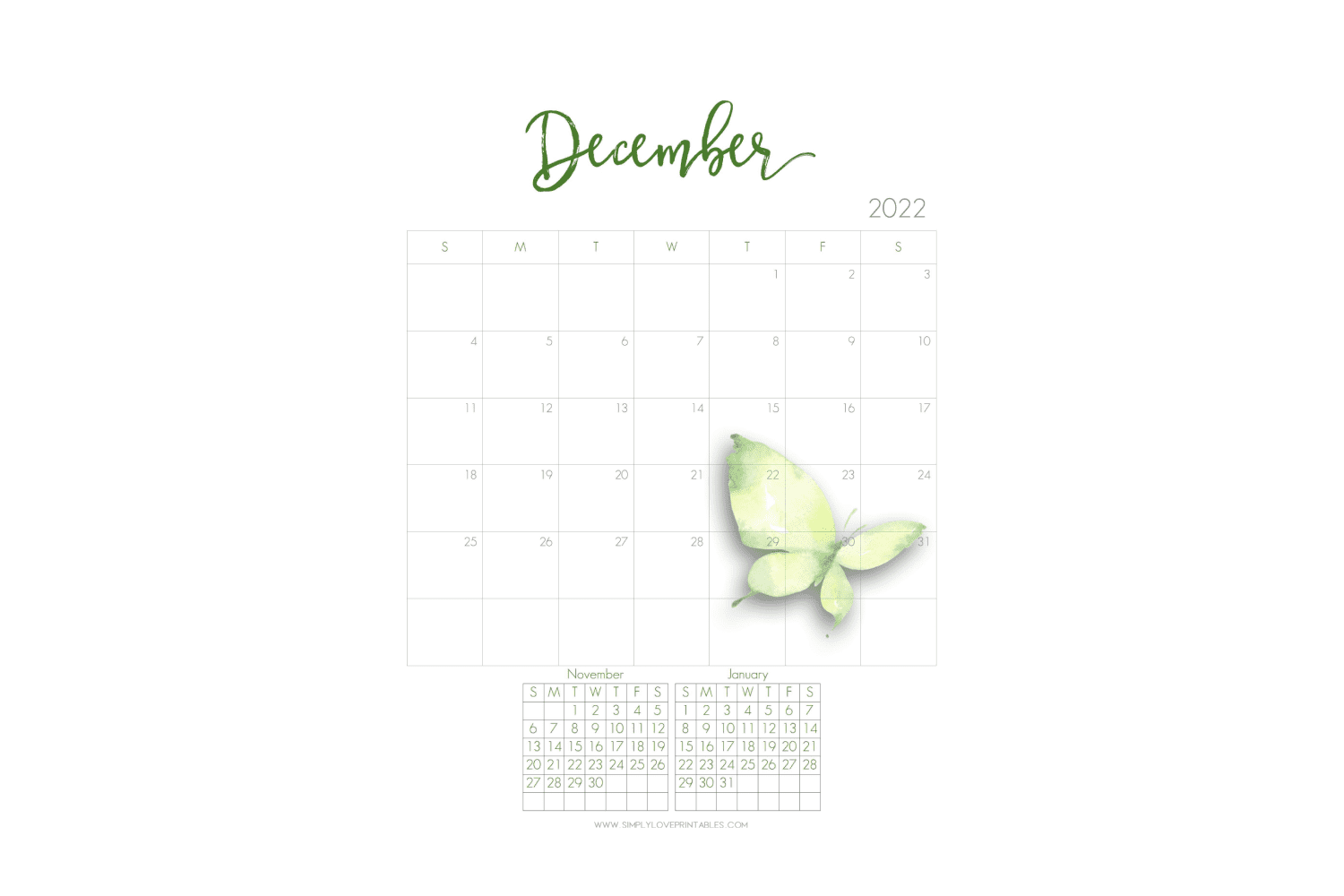 Very spacy and free design with additional mini-calendars for previous and next months.
Gradient December Blank 2022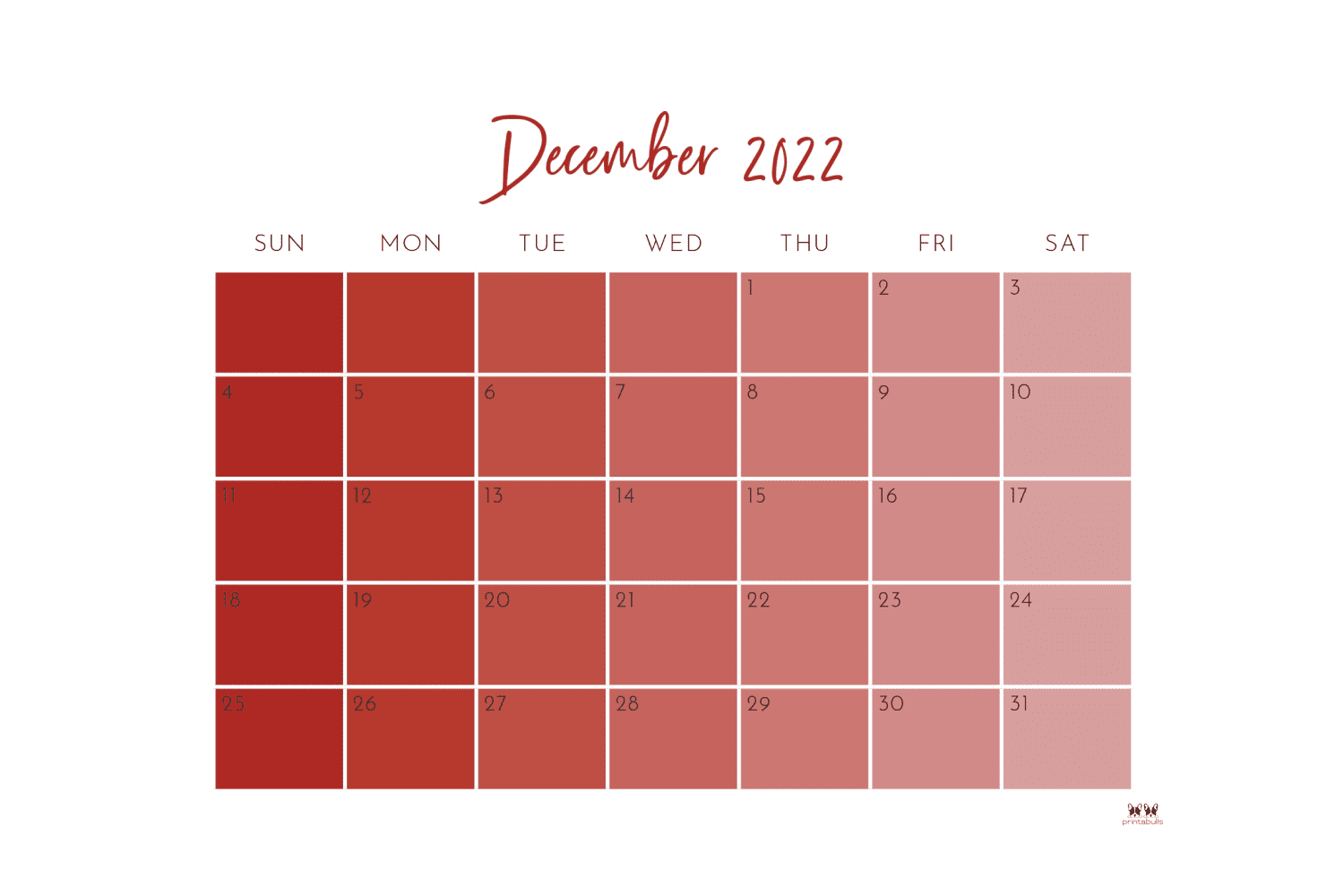 This option is understated but still has a festive vibe thanks to the color scheme and ornate font. And, of course, we appreciate space in each field to make a couple of notes!
Printable Blank Template: 12th Month 2022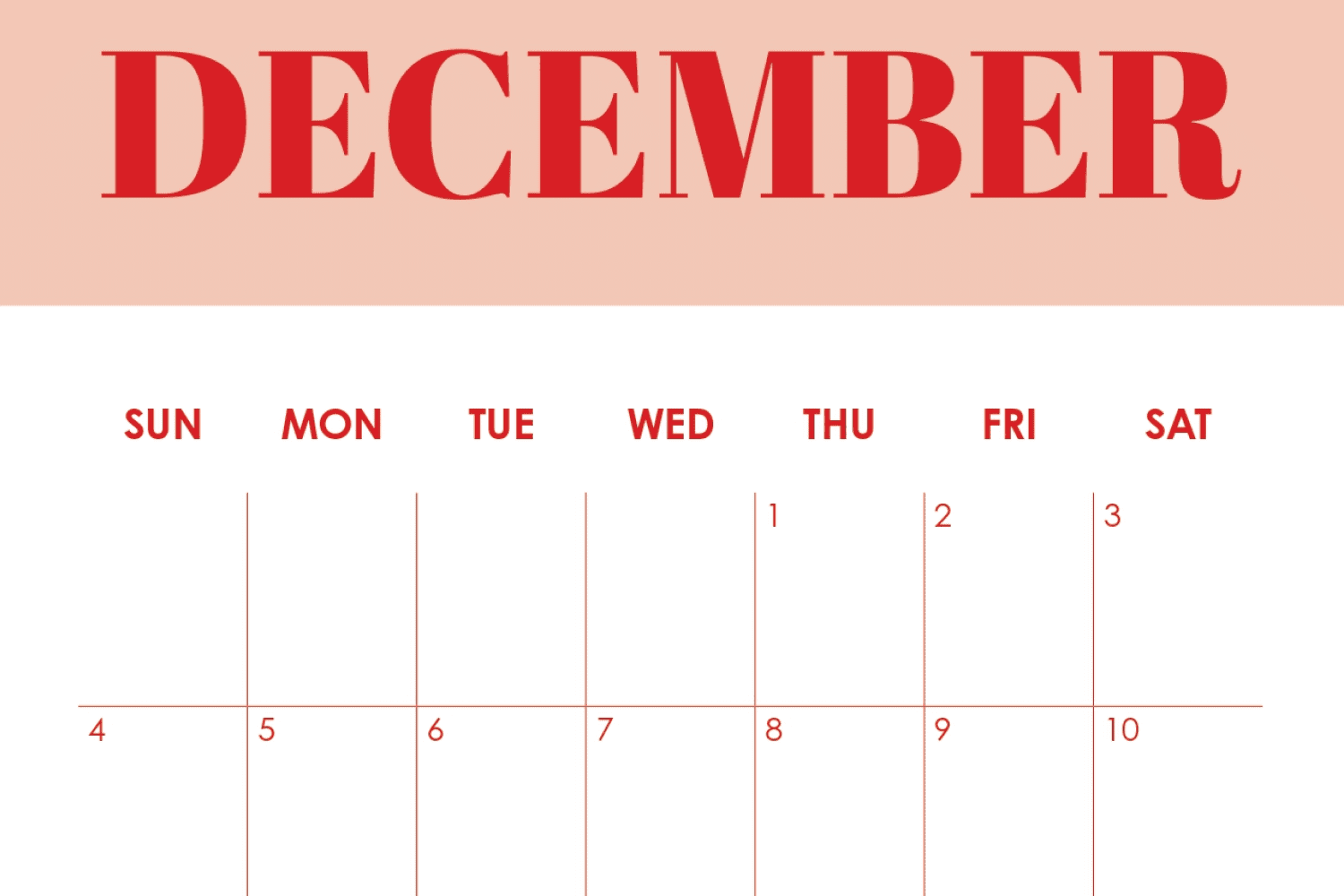 Large font for the name of the month, red lines and legibility – all this combined to give a stylish and attractive design.
The Advent Calendar Template Collection
And, of course, how you can't go without an Advent Calendar for December!
Doodle Colorful Advent Calendar Poster
Doodle elements? Cool, they set the Xmas mood right away!
Colorful Christmas Advent Calendar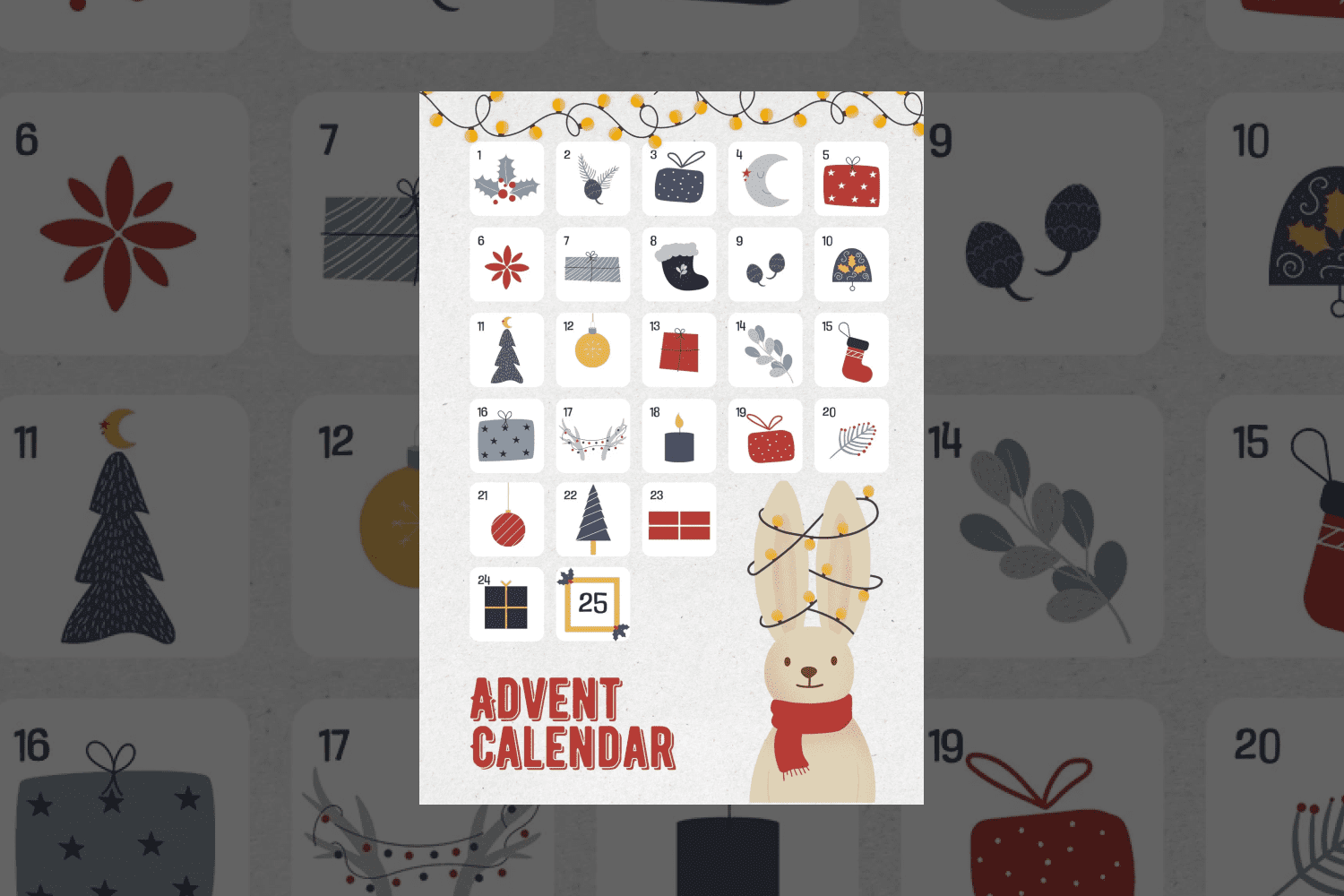 This advent design is distinguished by elegance and tenderness.
Cute Doodle Colorful Advent Calendar Poster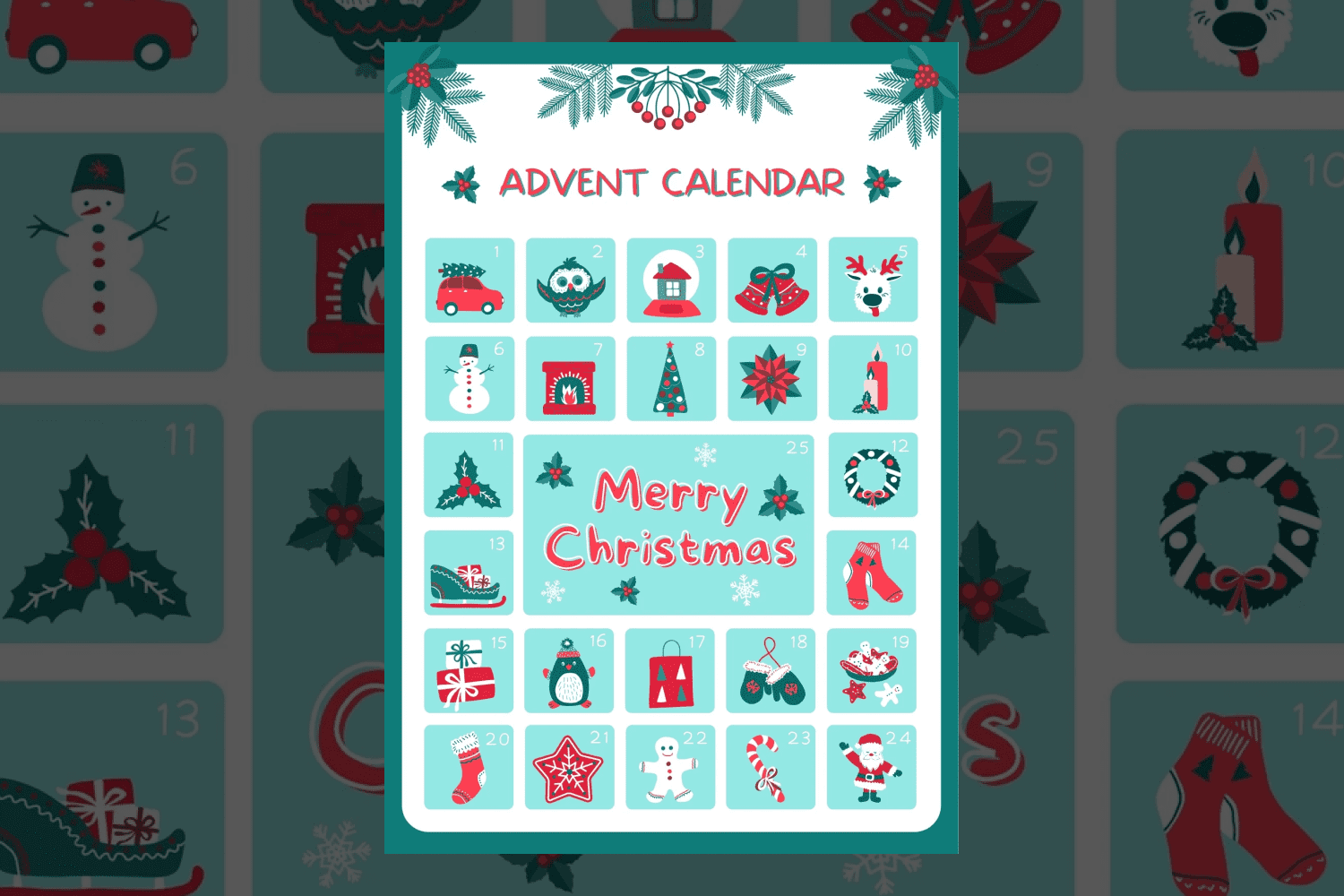 One more doodle design with a splendid color theme.
December 2022 Calendar With USA Holidays
If you want to track all the USA's important days, choose a December 2022 calendar with holidays.
December 2022 United States Calendar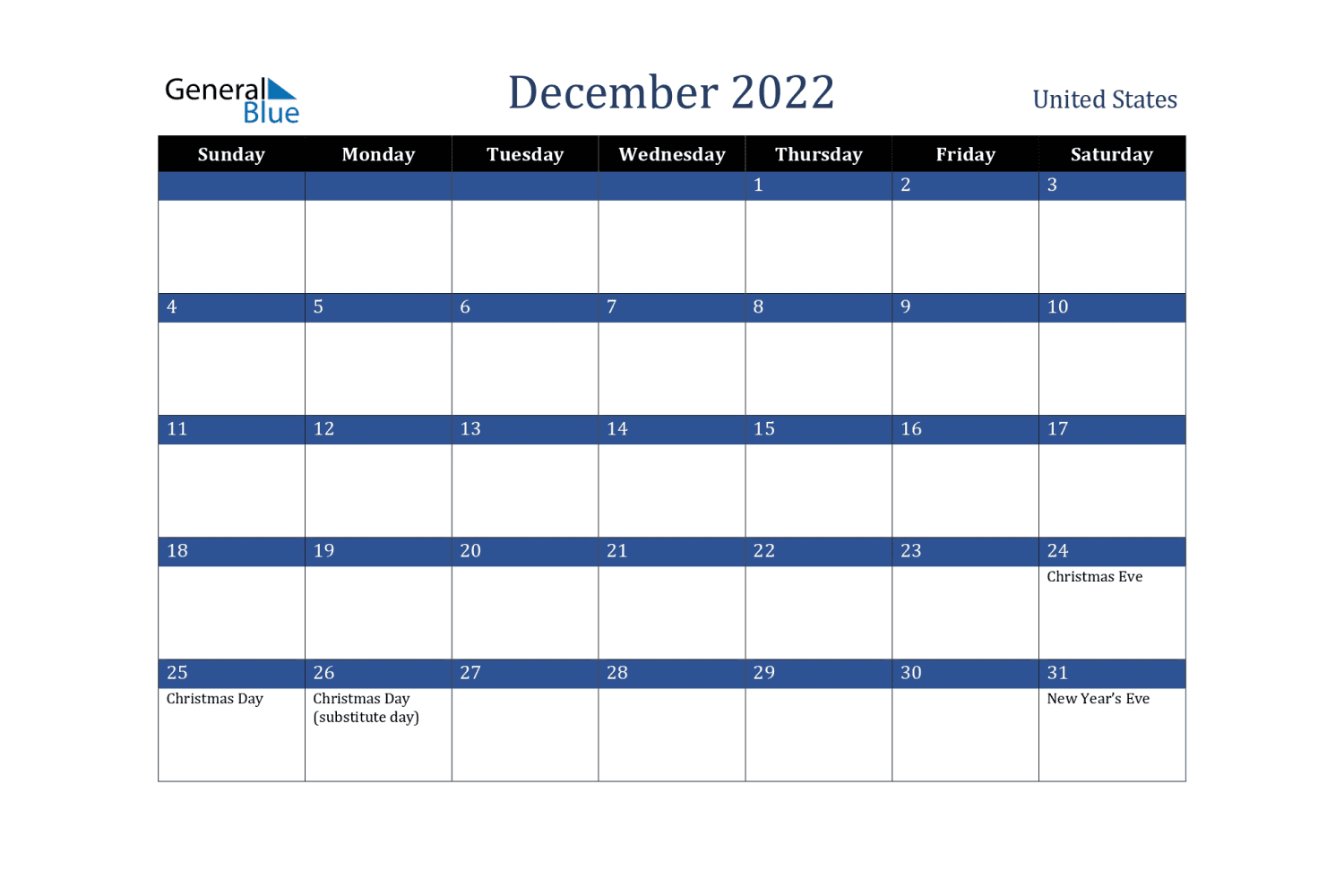 It's a nice design for fans of practicality and conciseness.
Beautiful Roses – December Calendar Template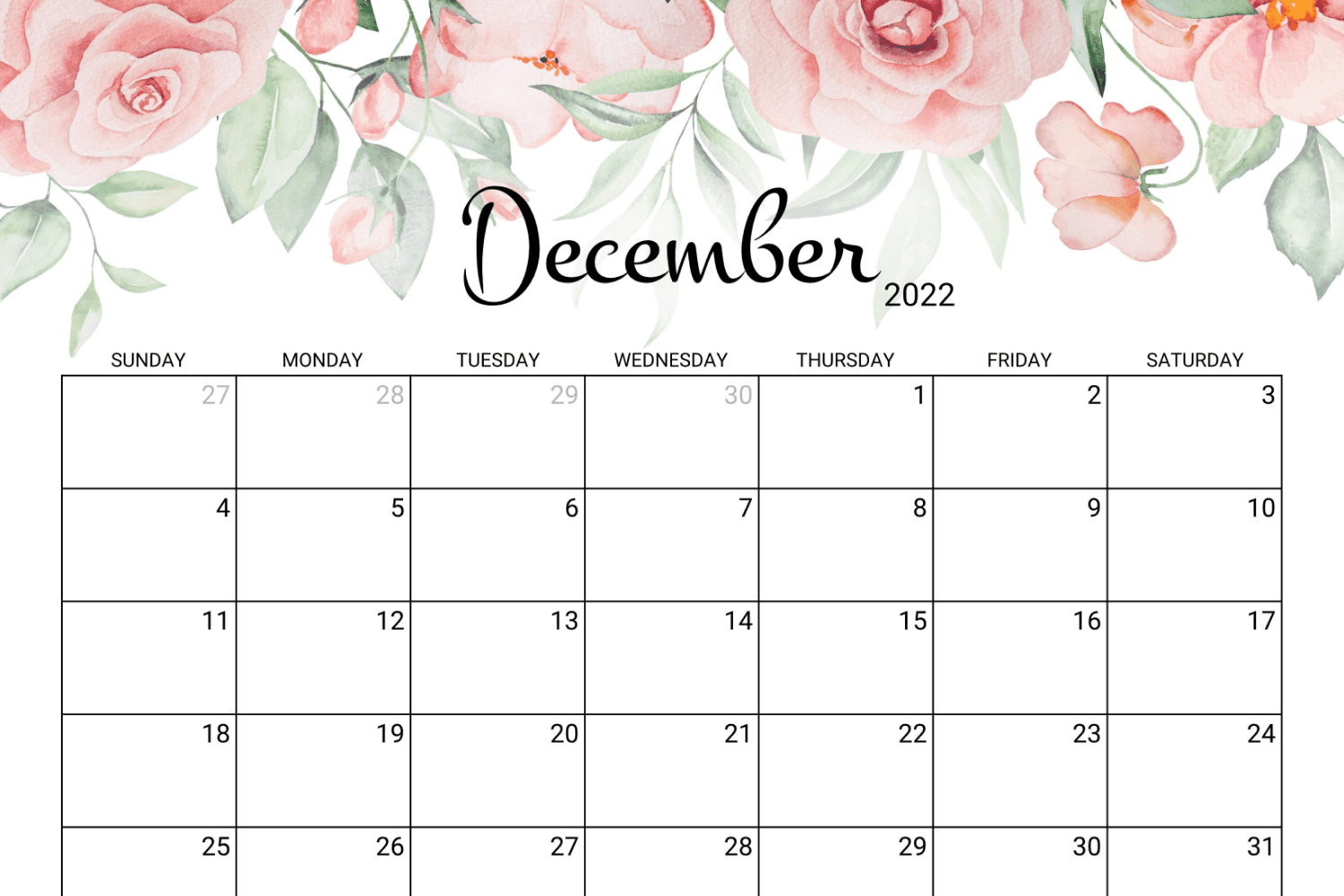 Here you can see spare blanks for notes and marks with holidays at the bottom of the page.
December 2022 Calendar: Classic Design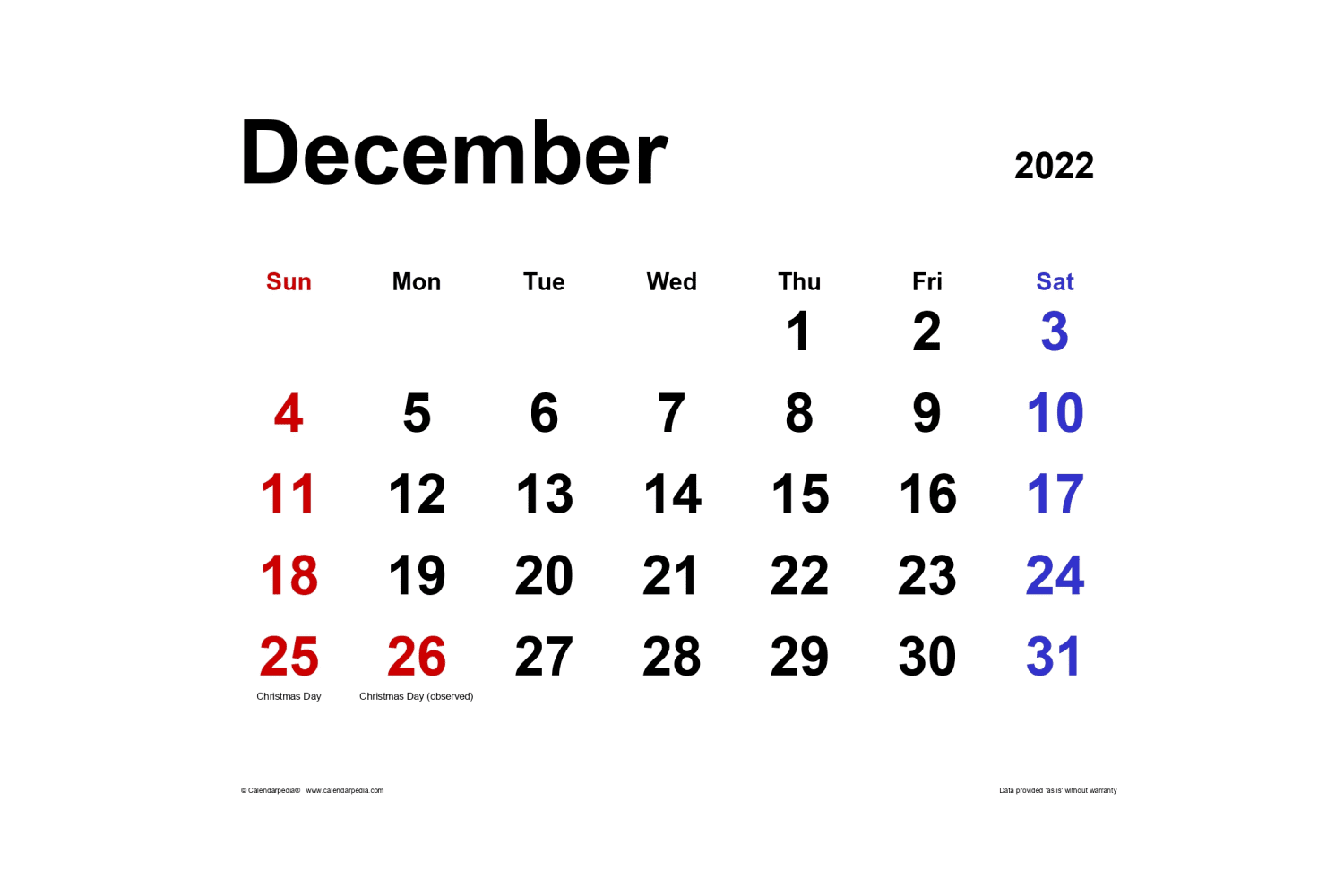 And obviously, some people might like a traditional design.
December 2022 Calendar with Federal Holidays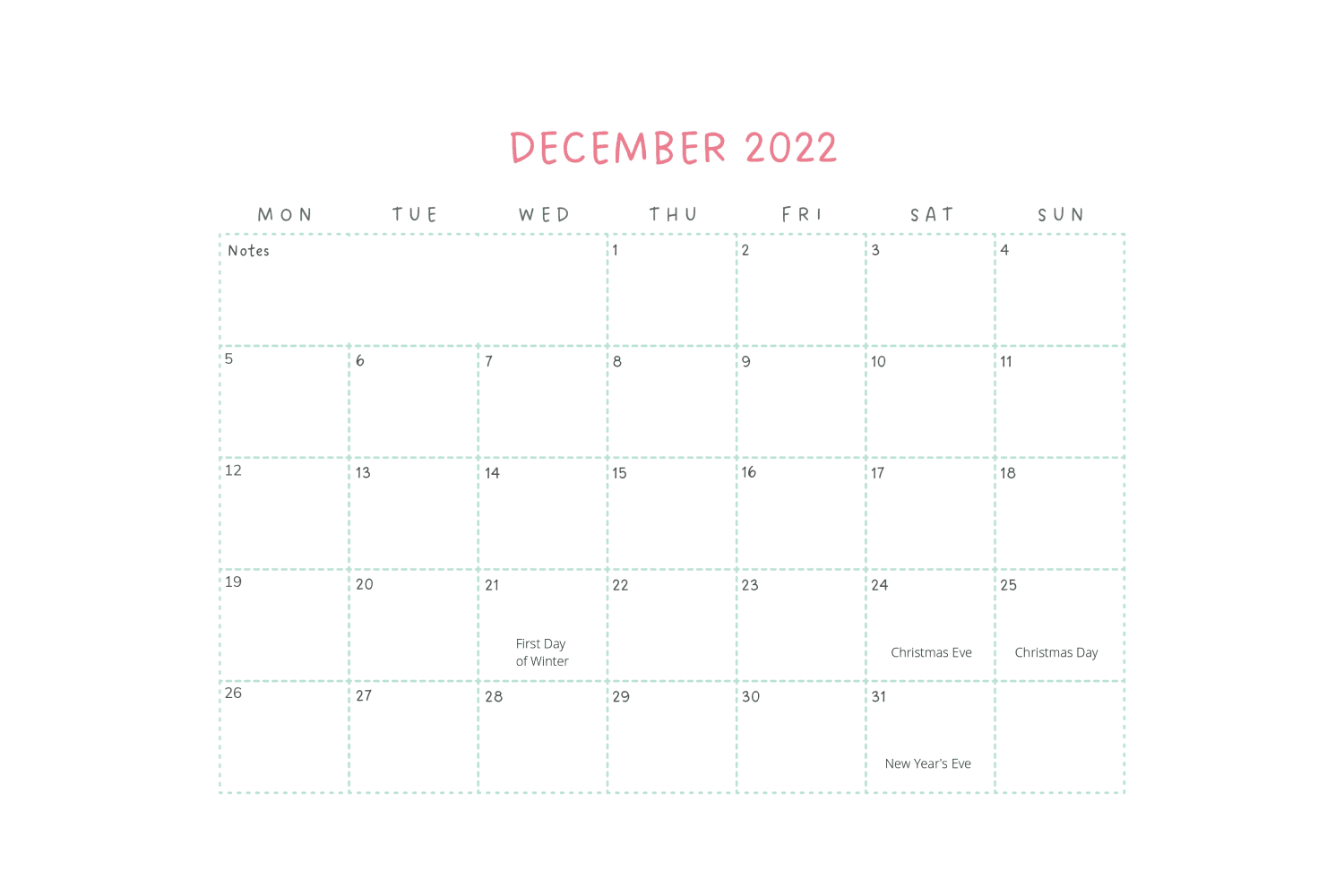 Brevity is the soul of wit and this is the reason why simple designs are so popular.
Modern-Pastel-12th Month-2022-Calendar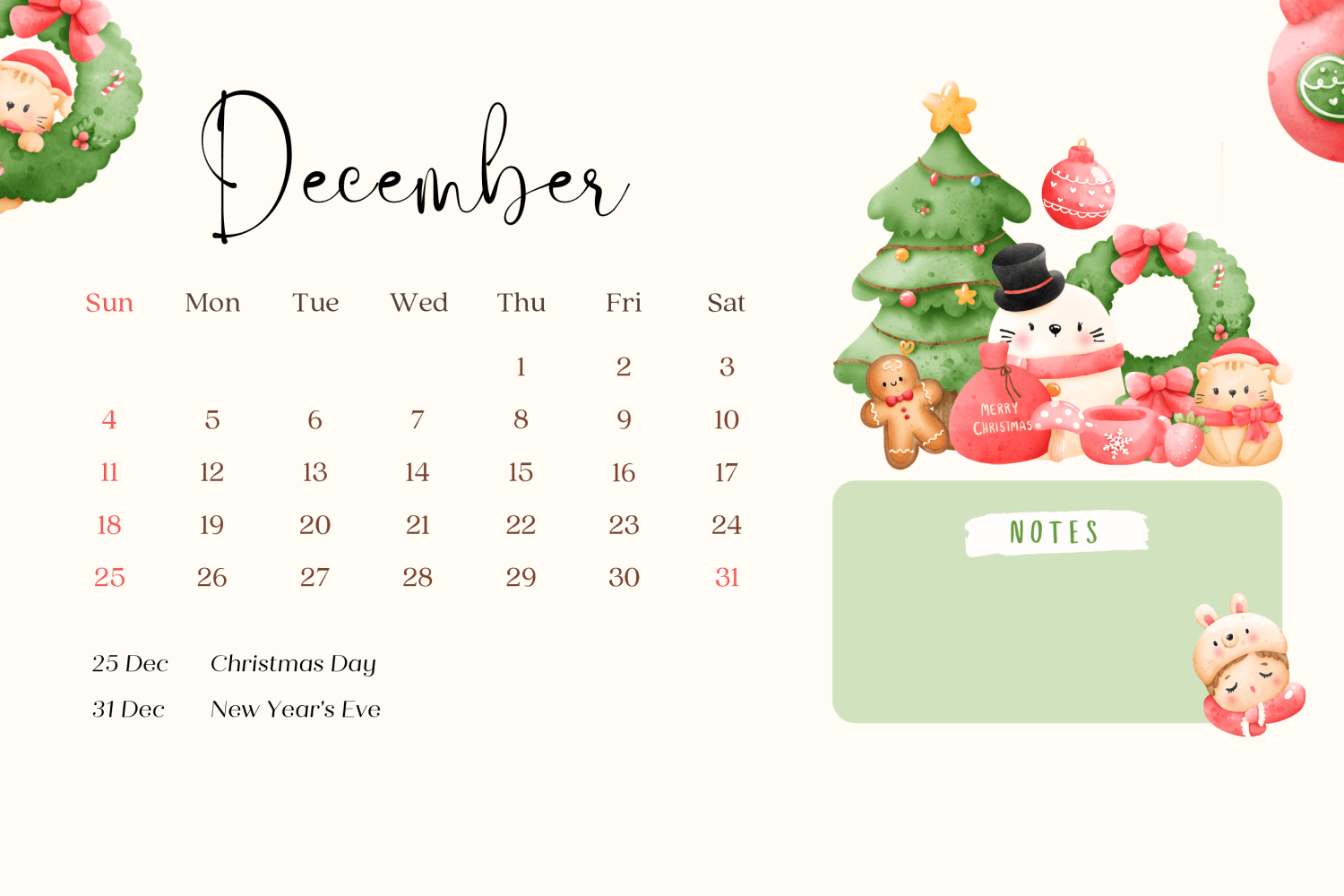 Attractive design, a place for notes, and of course, the marks of the two most important days of this month.
Red Simple December 2022 Pattern
The last one with a super festive appearance — red background, holiday characters, and marks for special dates!
Disclosure: MasterBundles website page may contain advertising materials that may lead to us receiving a commission fee if you purchase a product. However, this does not affect our opinion of the product in any way and we do not receive any bonuses for positive or negative ratings.