30+ Best Independence Day Greeting Cards
Independence Day is an important holiday for many Americans. It is all about liberty and American national identity. Thus, many families around the United States celebrate it with pleasure. It is a time when there are amazing fireworks seen in the biggest cities of the country. In order to congratulate your dearest friends on this occasion, you don't need to buy some expensive gifts. Festive 4th of July cards are enough to underline your love and tenderness for your country as well as your family and friends living there on this important day in America.
Let's see what's in our collection of 4th of July cards!
Premium Independence Day Cards
In this part of the article, you will find the most prominent of the 4th of July greeting cards you can buy online.
Uncle Sam Come To My Party Card
---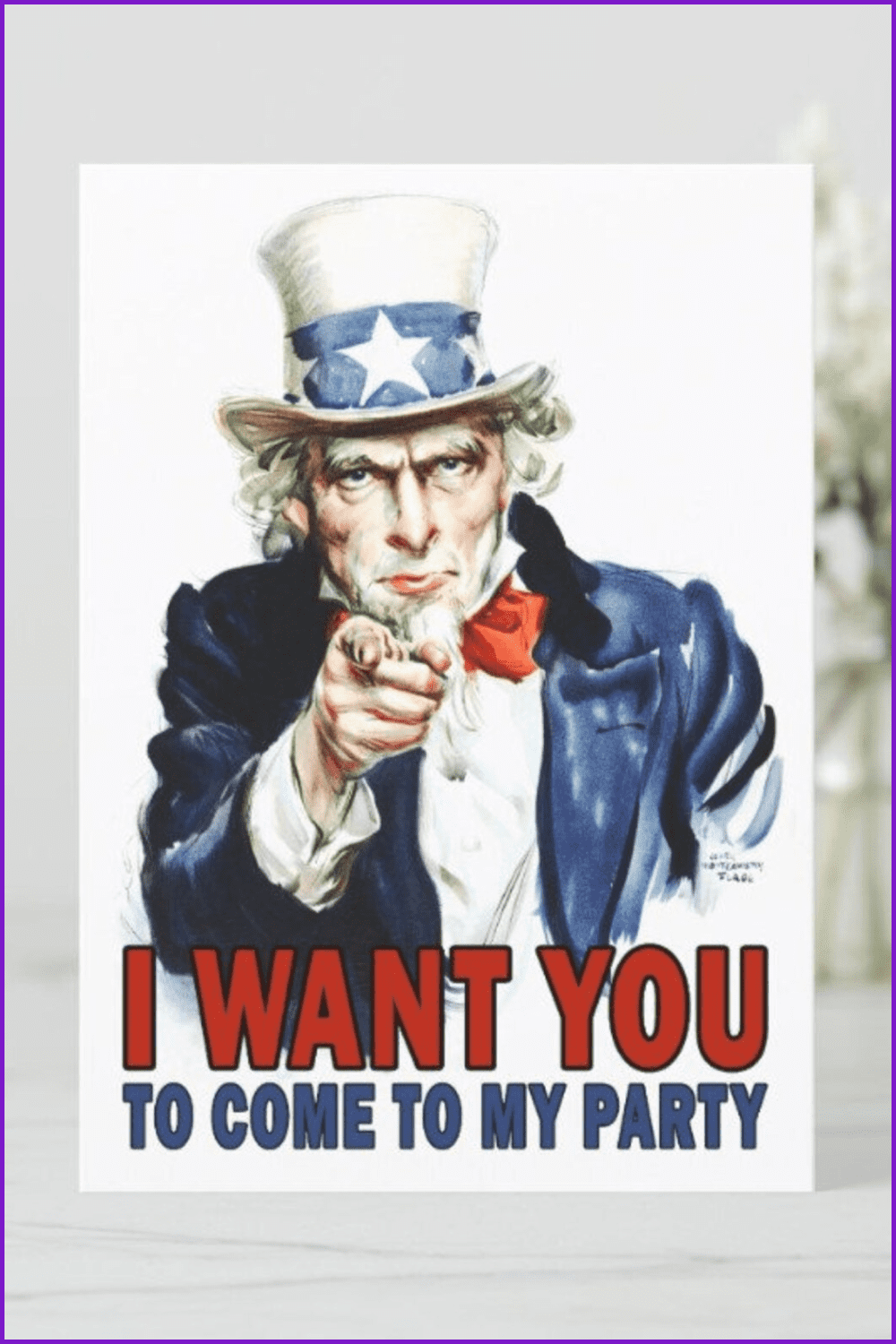 This is a high-quality 4th of July card with a watercolor illustration of the most prominent American symbol.
Independence Day Cat Postcard
---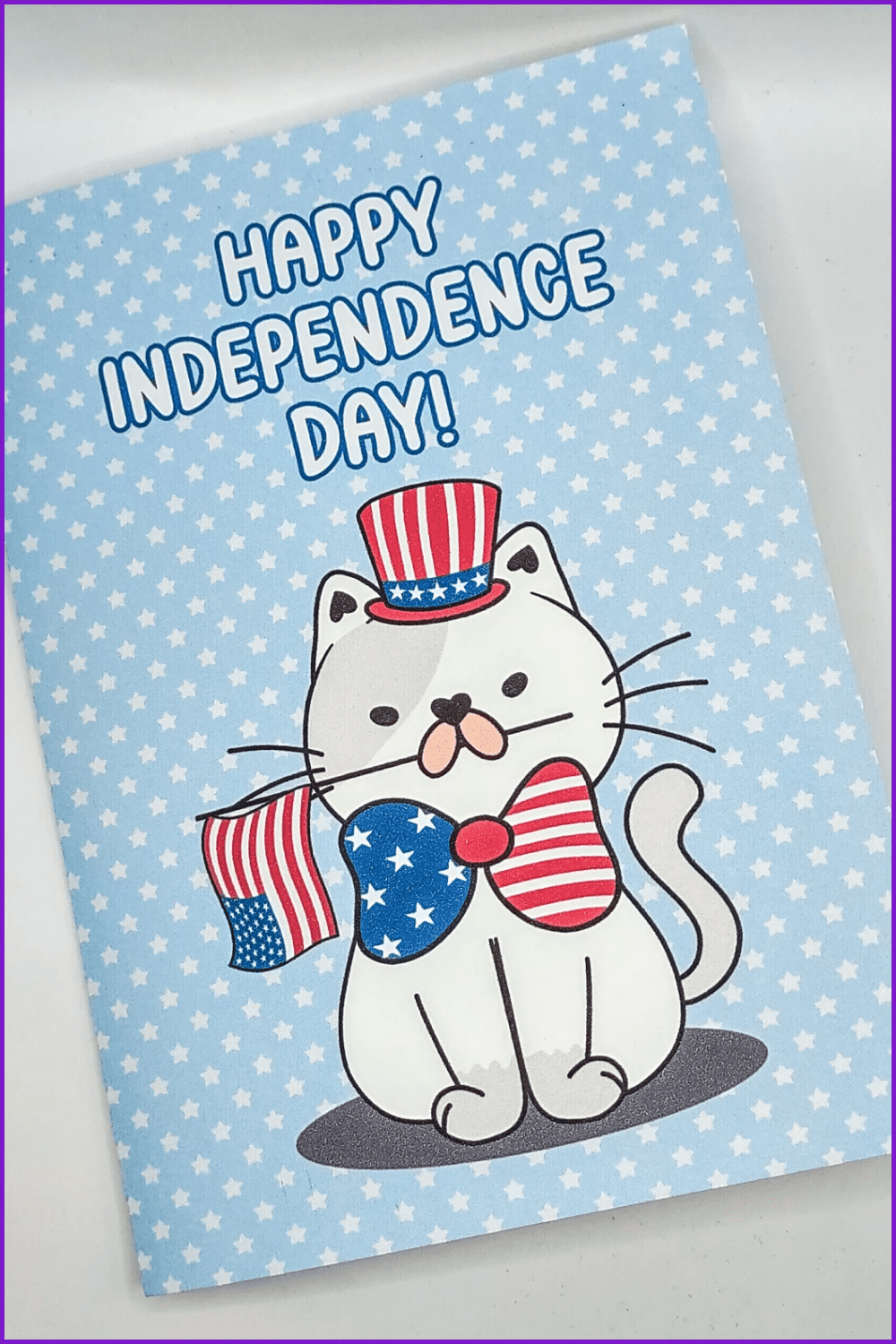 Cats make everything look 1000% cuter! Cheer your dearest people with this simple and cute postcard.
Gnome 4th of July Postcard
---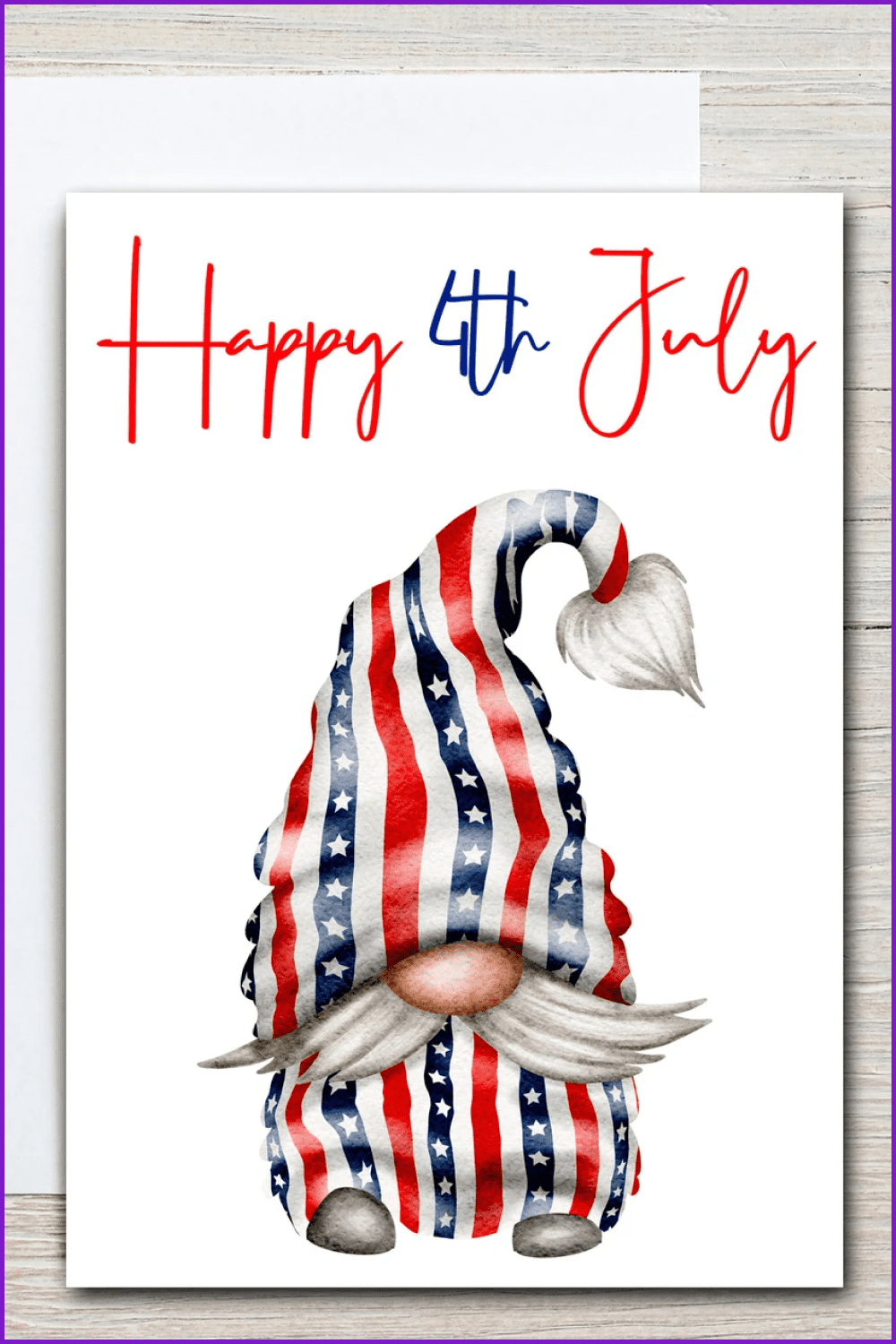 Here you can see an amazing gnome wearing a hoodie in the colors of the American flag. In case you need more American flag vector products, please visit this article.
Cupcake Vintage Card
---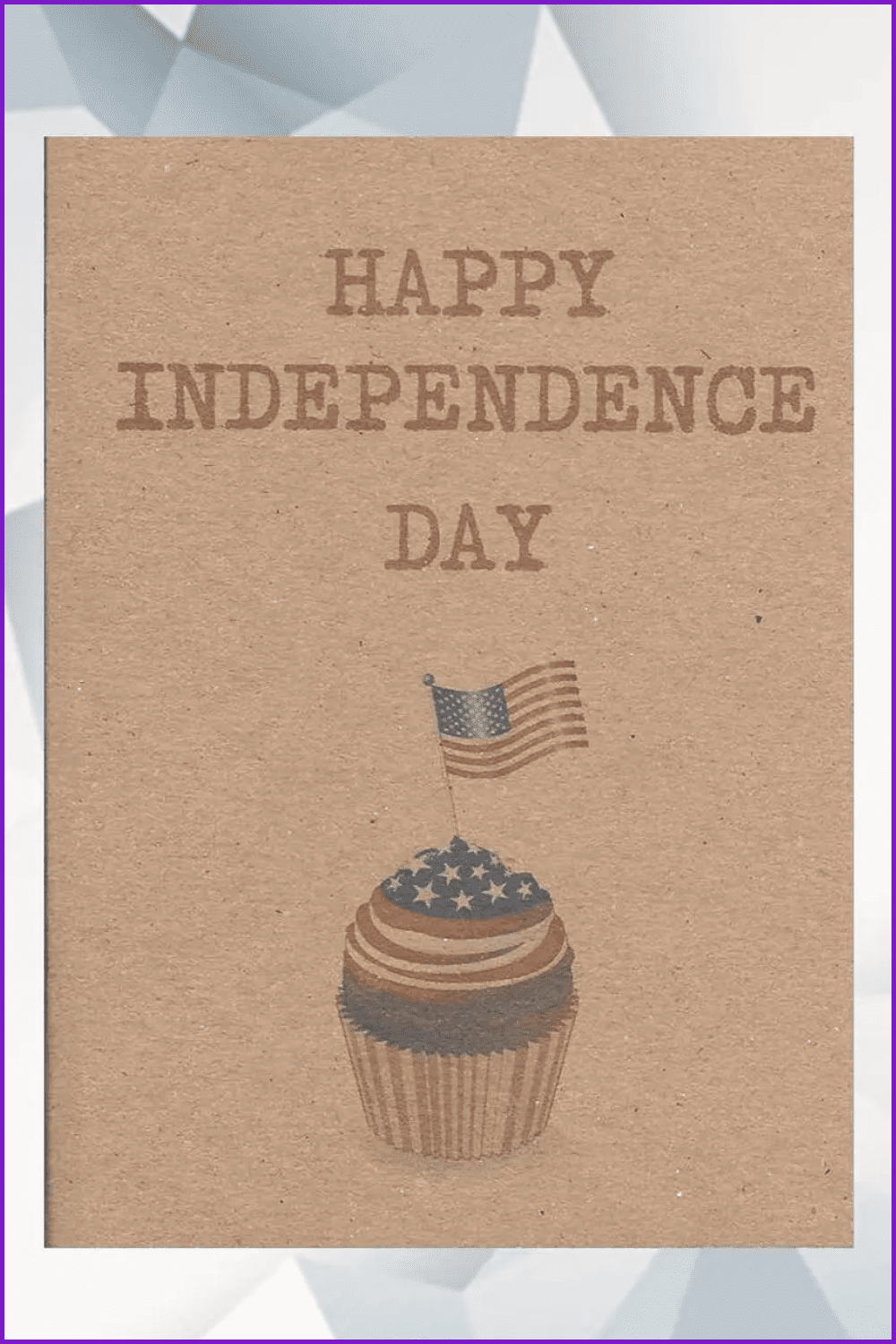 If you were looking for minimalistic fourth of July cards, then purchase this one and feel happy.
Retro card 4th of July
---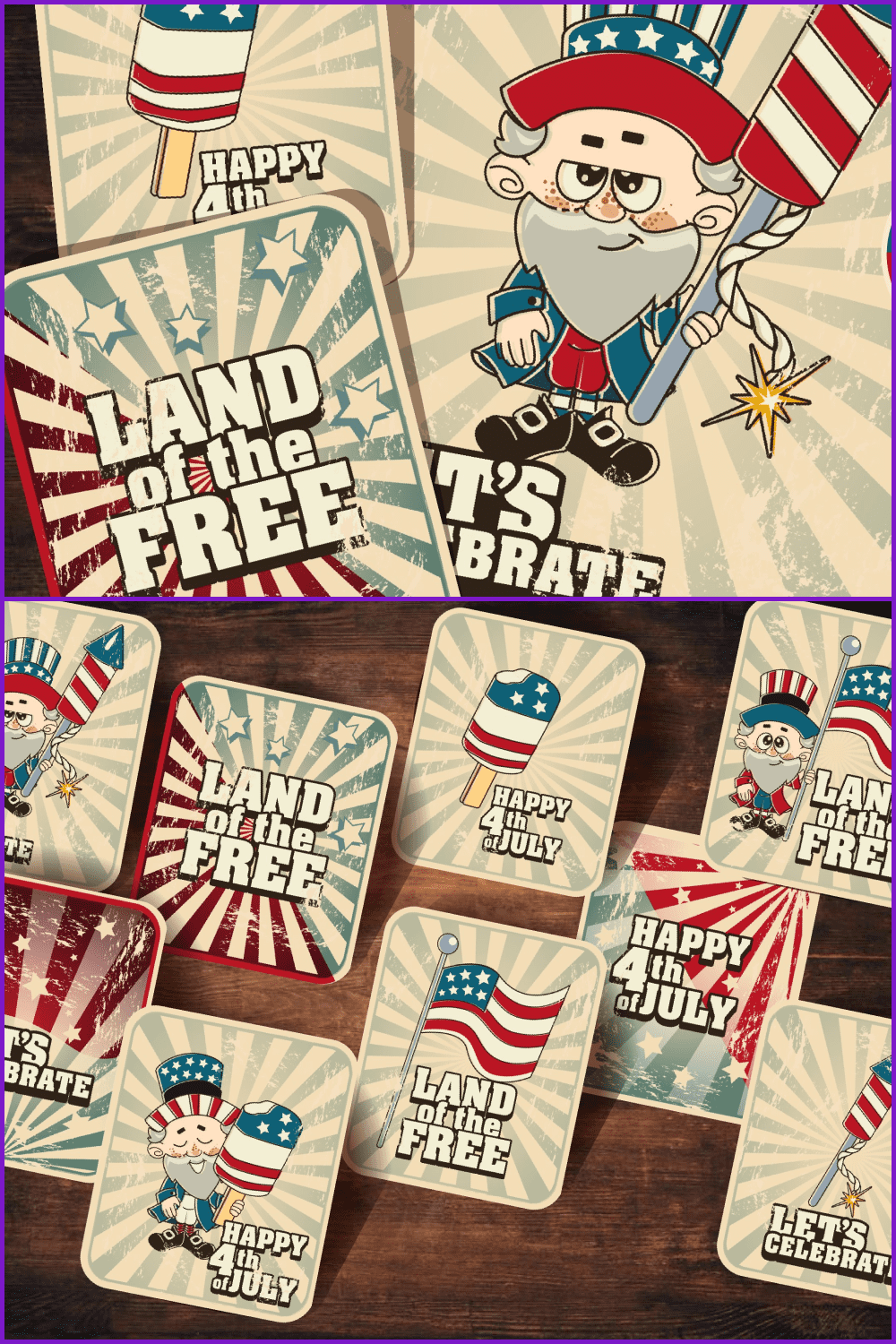 This is a set of 9 amazing Independence day cards that are presented in editable EPS vector format.
Happy 4th of July – 3D Layered Paper Cut
---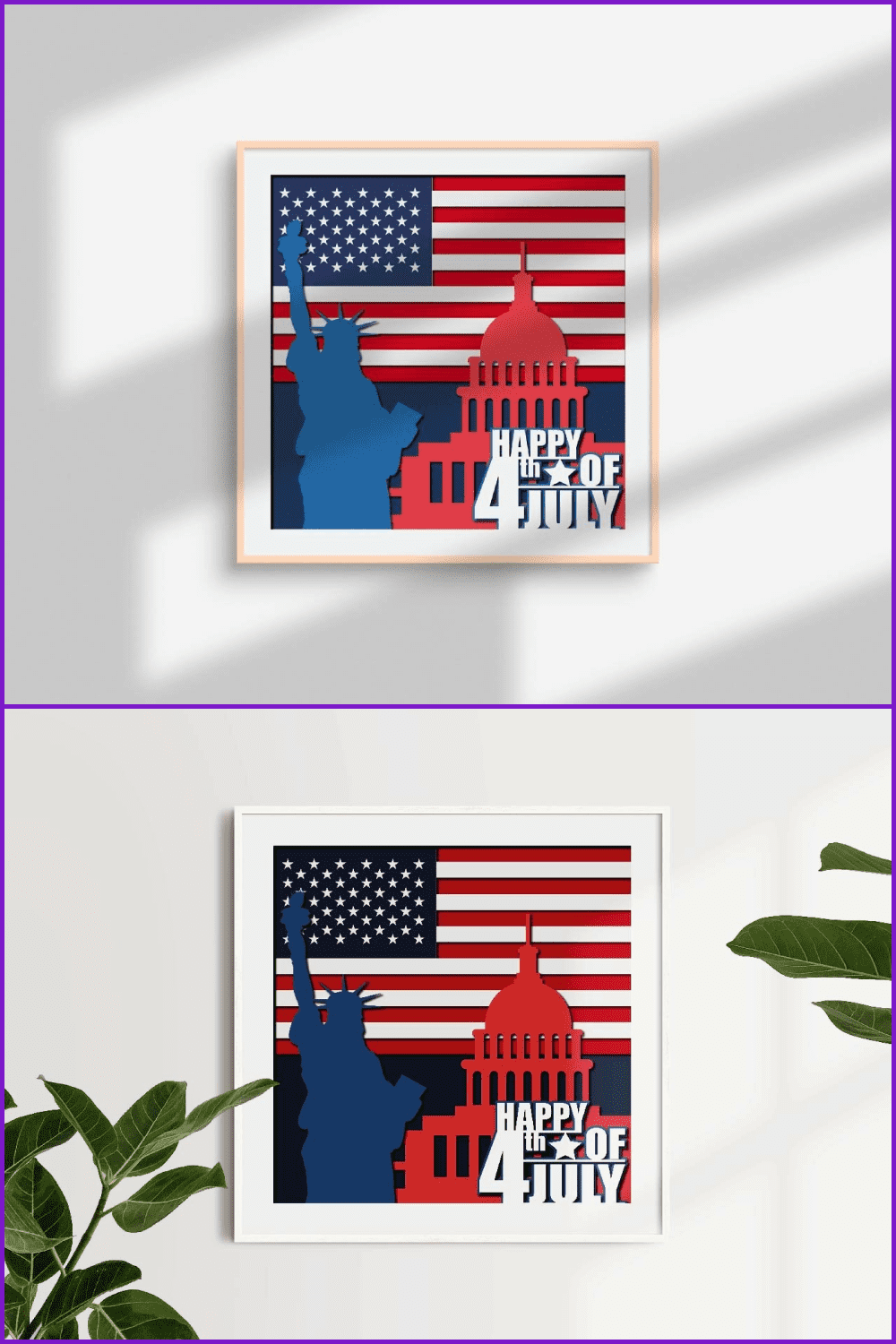 Take a look at this original 4th of July card that is available in 6 different formats so you will feel comfortable printing it out and creating your own little masterpiece for your family and friends.
4th of July Digital Paper Pack
---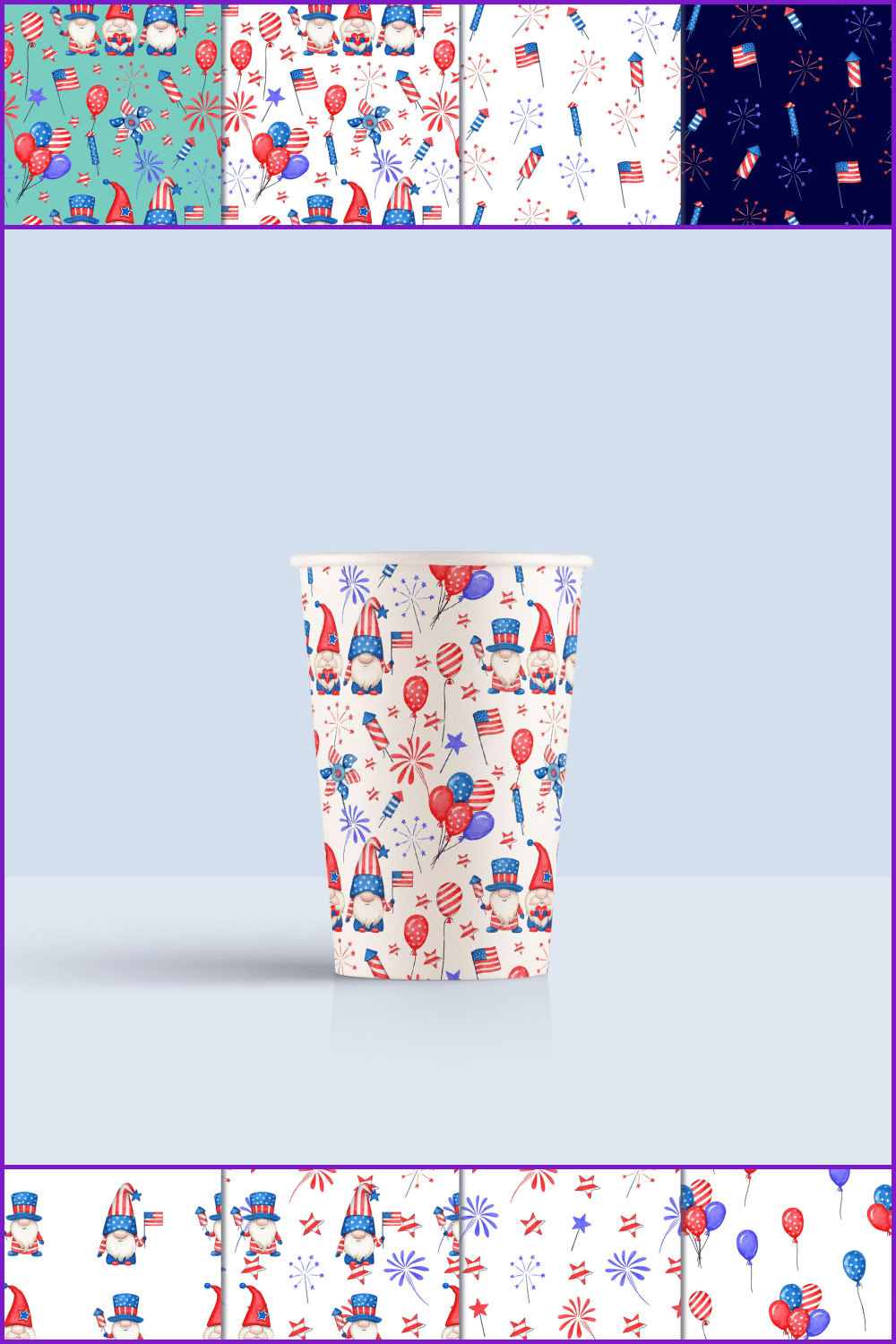 Each of these 7 sheets of digital paper can be used as a cool holiday card.
Watercolor Patriotic Patterns
---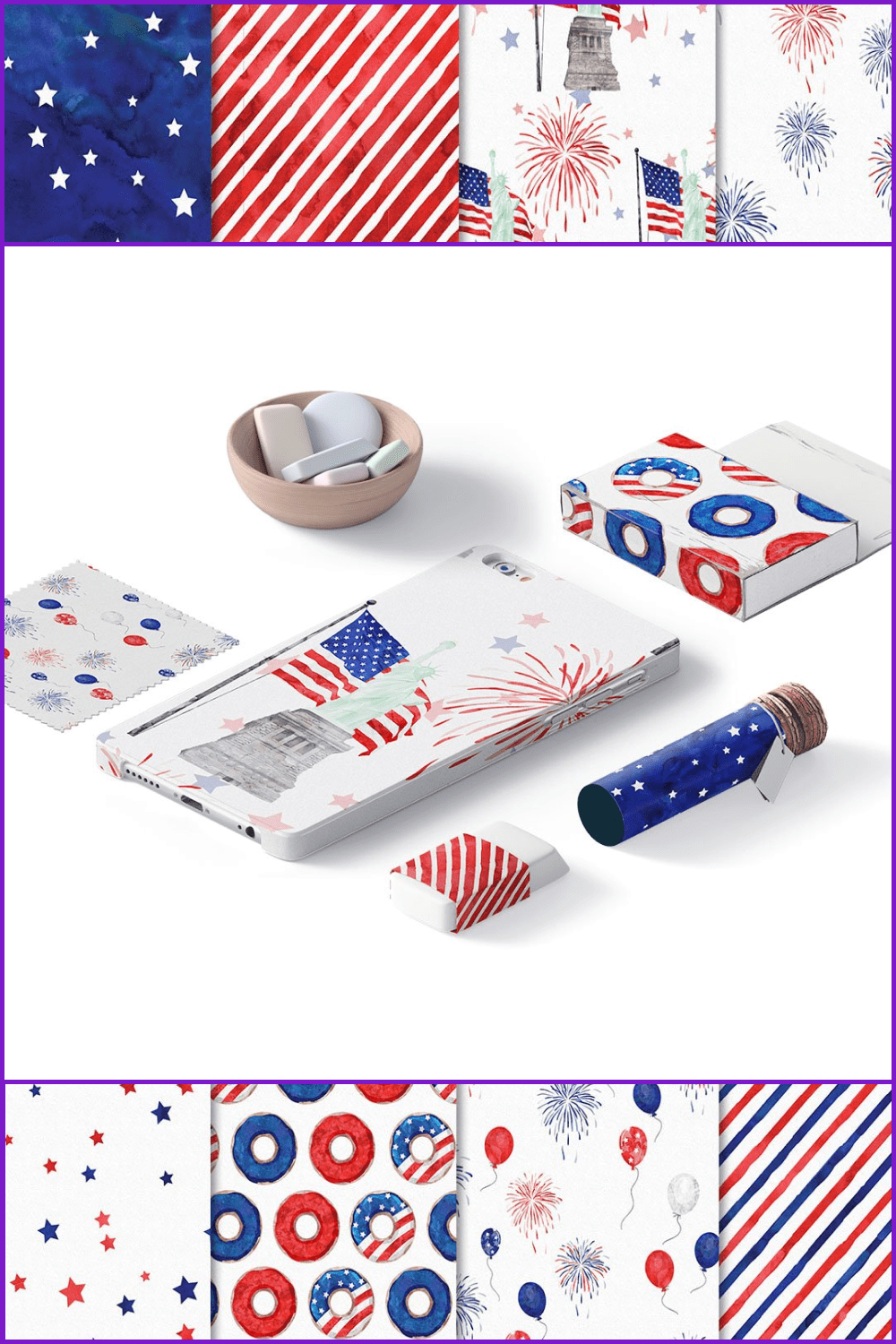 This is another beautiful watercolor set of digital papers that you can print out and present as Independence day cards.
4th of July SVG Png Merica
---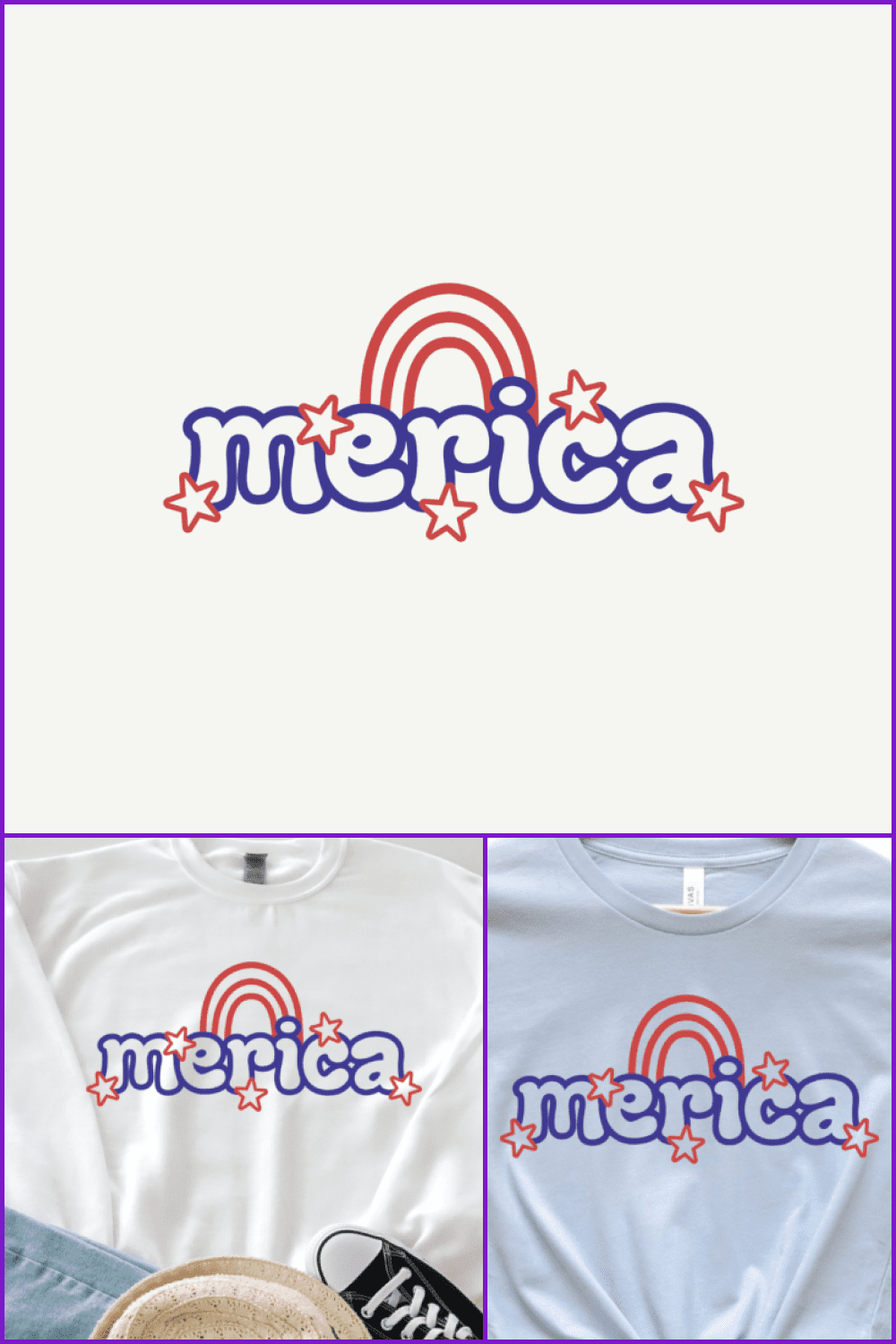 Simple, yet very unique and adorable, Independence day card that will make your dear people smile.
Funny 4th of July I Don't Do Cardio
---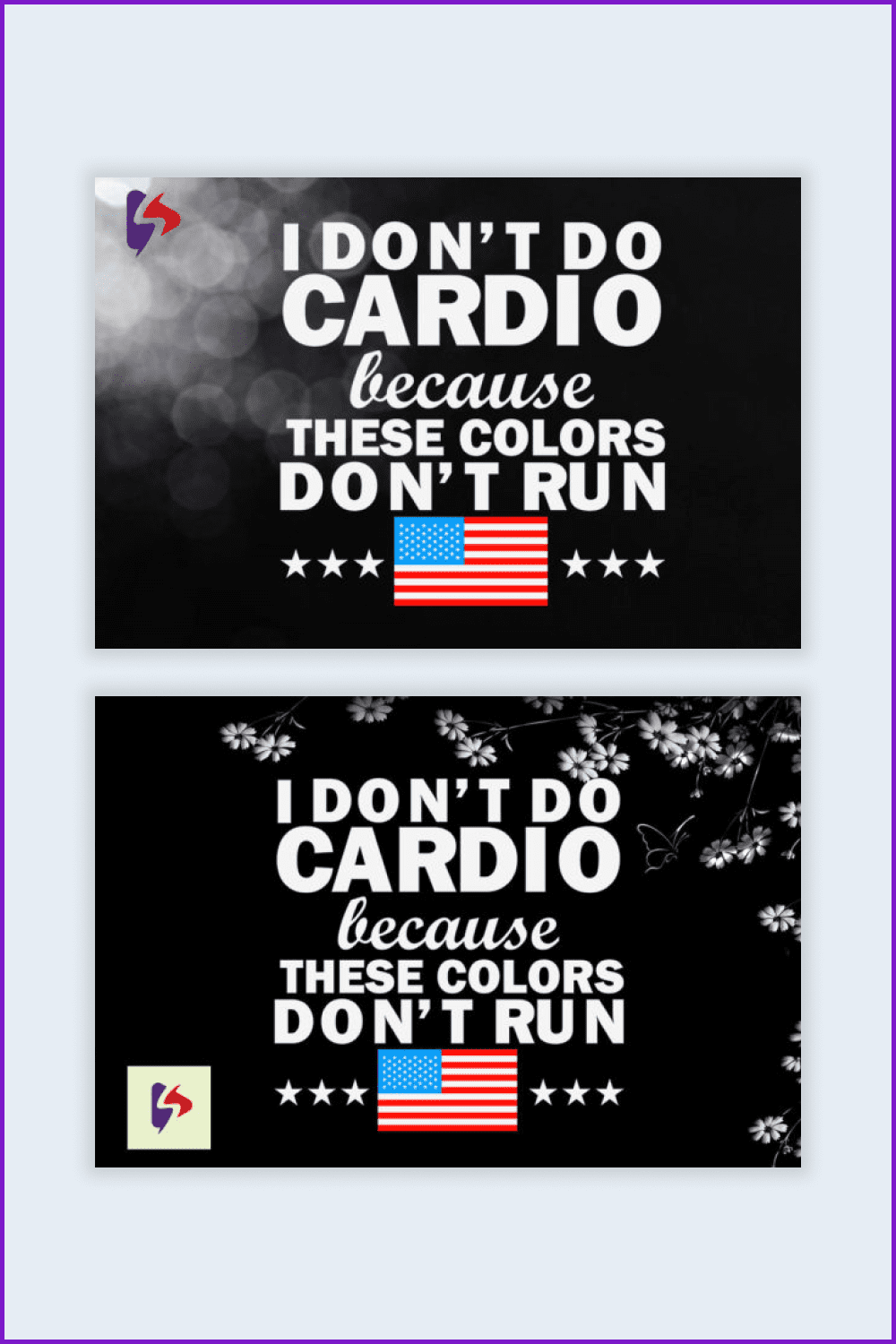 We included this one in our collection because we know that you will like it as we did.
Patriotic Gnome Greeting Card Set
---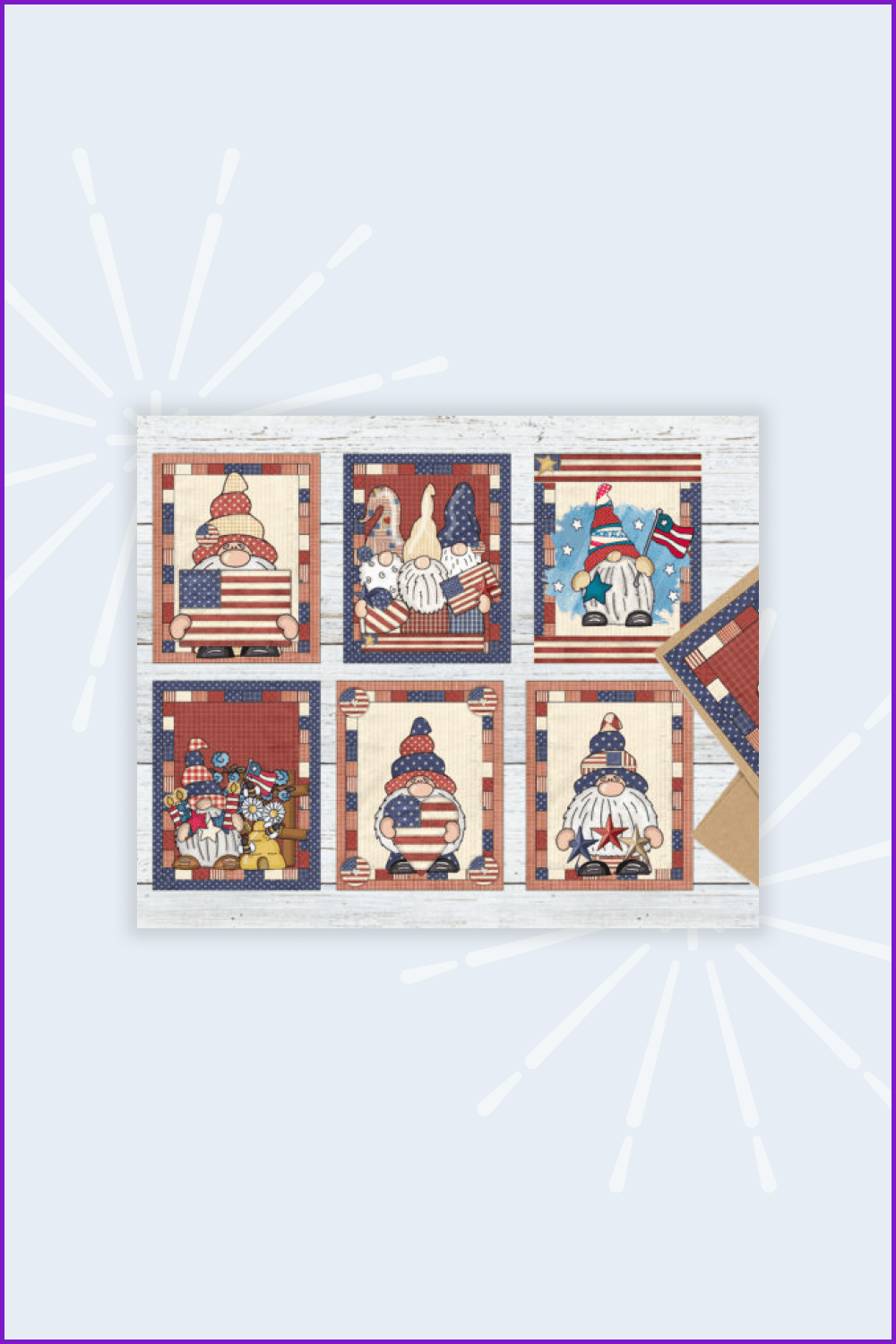 You have already seen one card with a cute gnome. But what about this set?
Barbershop 4th of July Patriotic Flag
---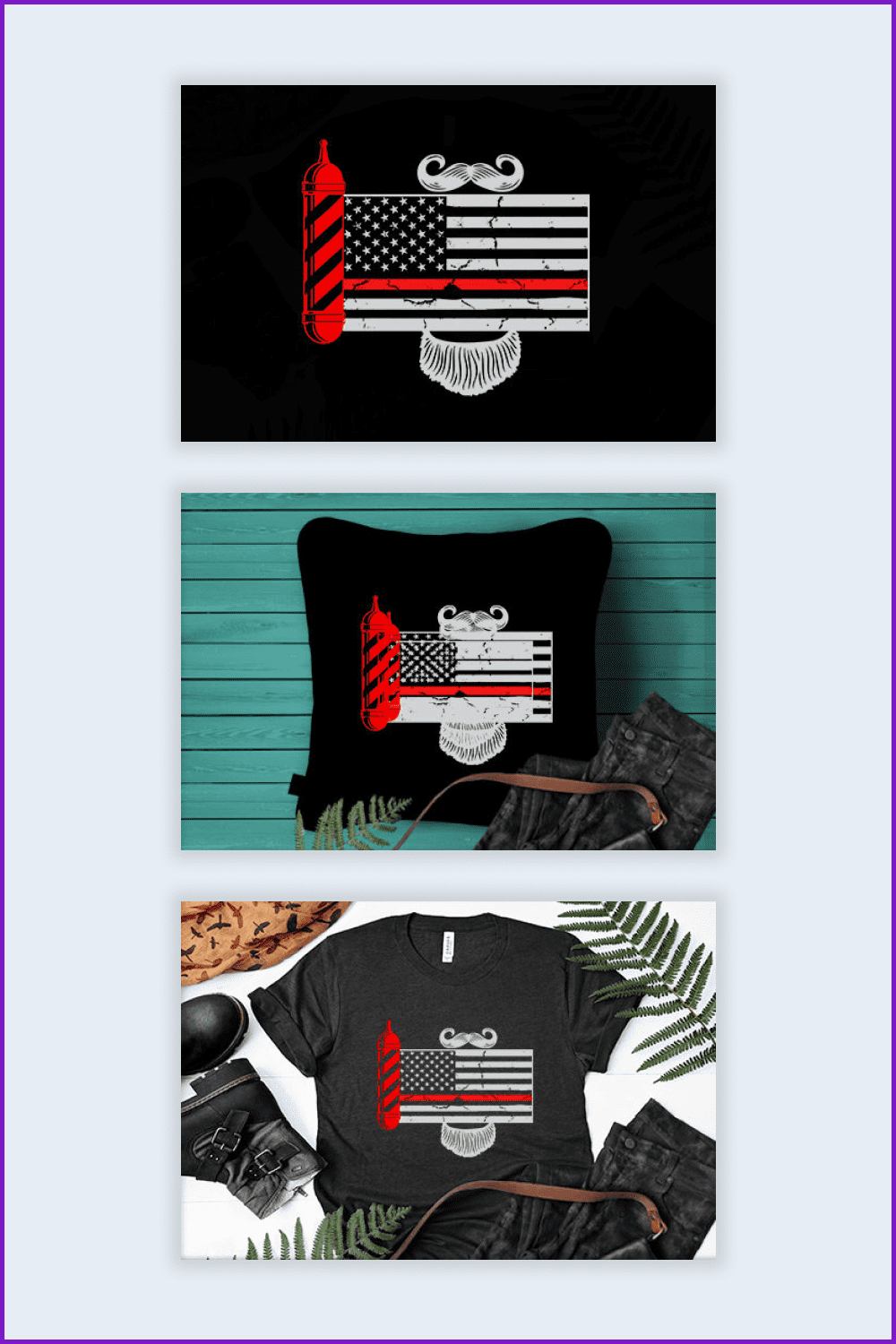 In case you want to congratulate your dear barber on this important holiday, this cool print was included in the collection.
Freedom Sublimation Design
---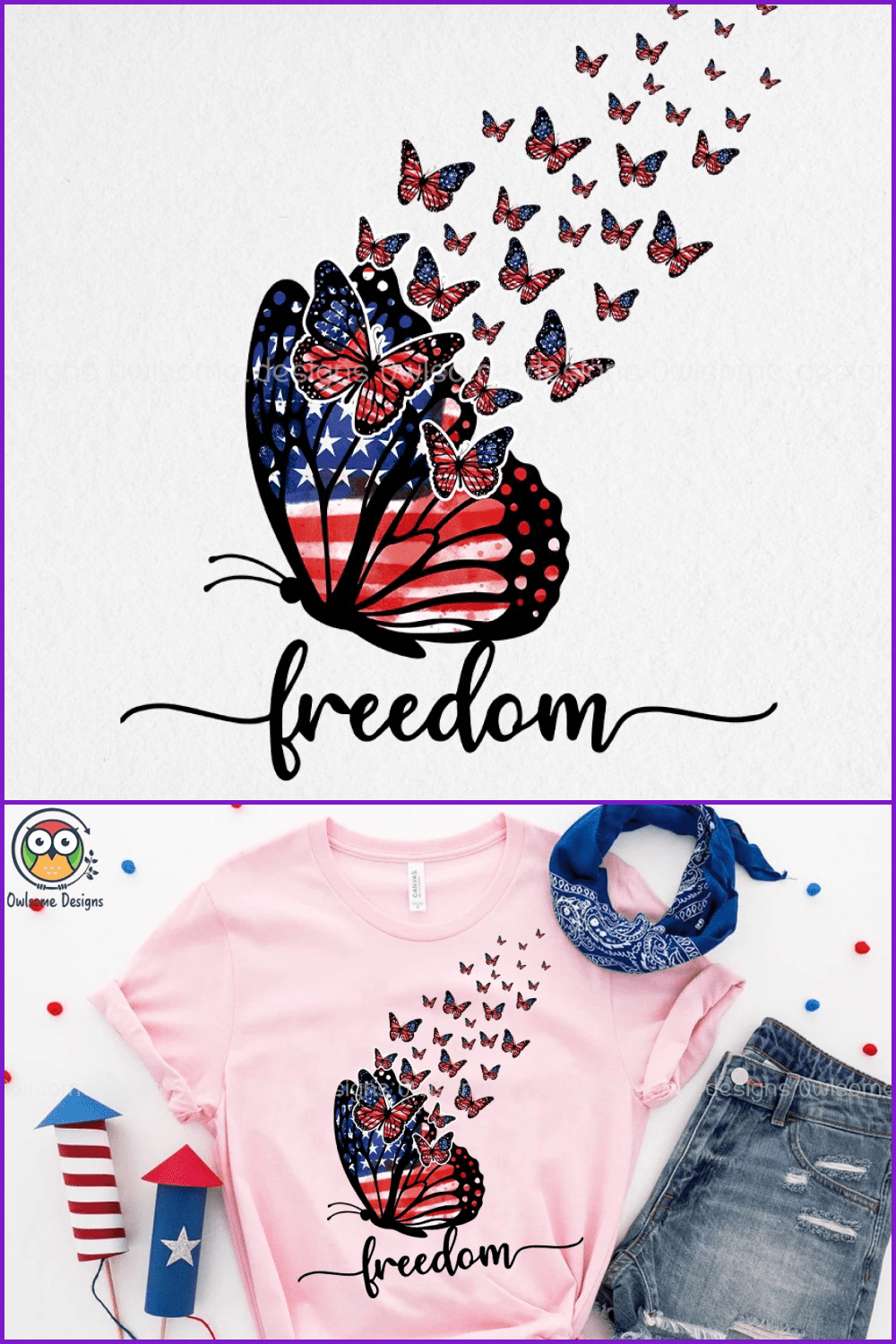 What can be more symbolic than butterflies painted like the US flag?
4th of July Pattern
---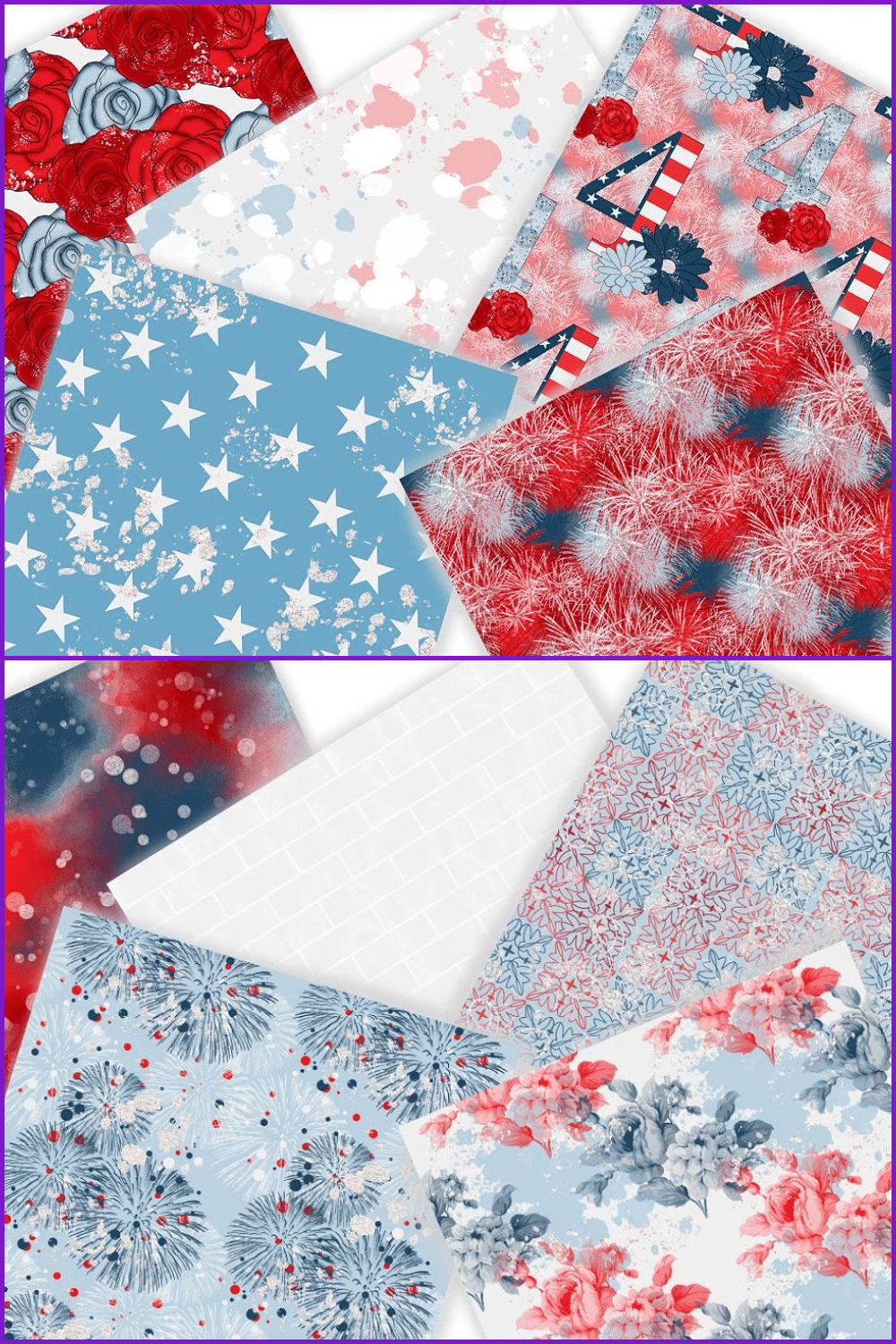 This is a nice bundle of 10 hi-res JPEG files that you can print out and use as holiday postcards.
Free Independence Day Cards
Among all the 4th of July cards, there are many cards with the American flag because it is the brightest symbol of the United States' Day of Independence.
USA Independence Day Card
---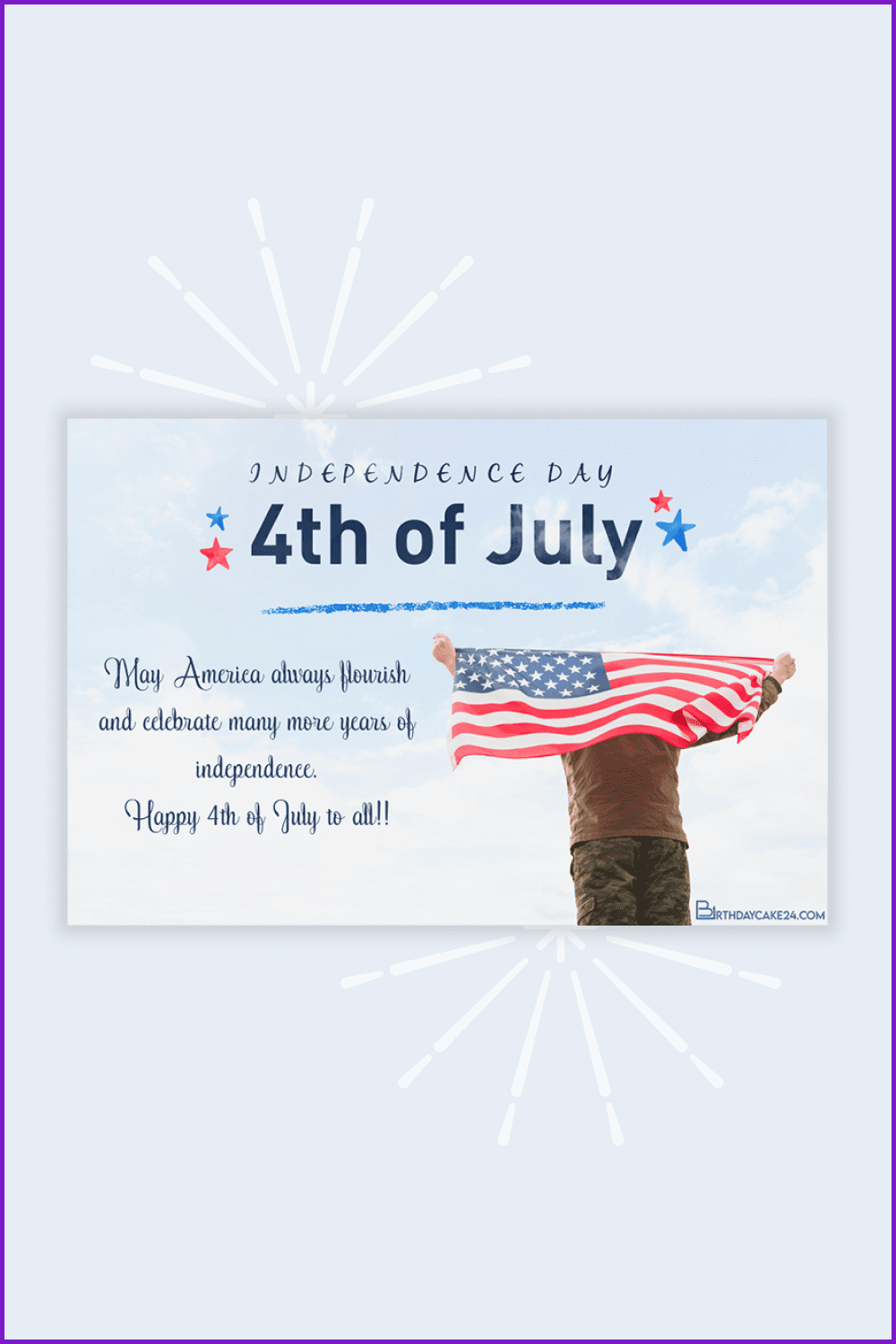 Going through many free July 4 cards presented on the web, we paid attention to this one because of the unique design and availability to add your personal greeting text on it.
Fourth of July Independence Day Greeting Card
---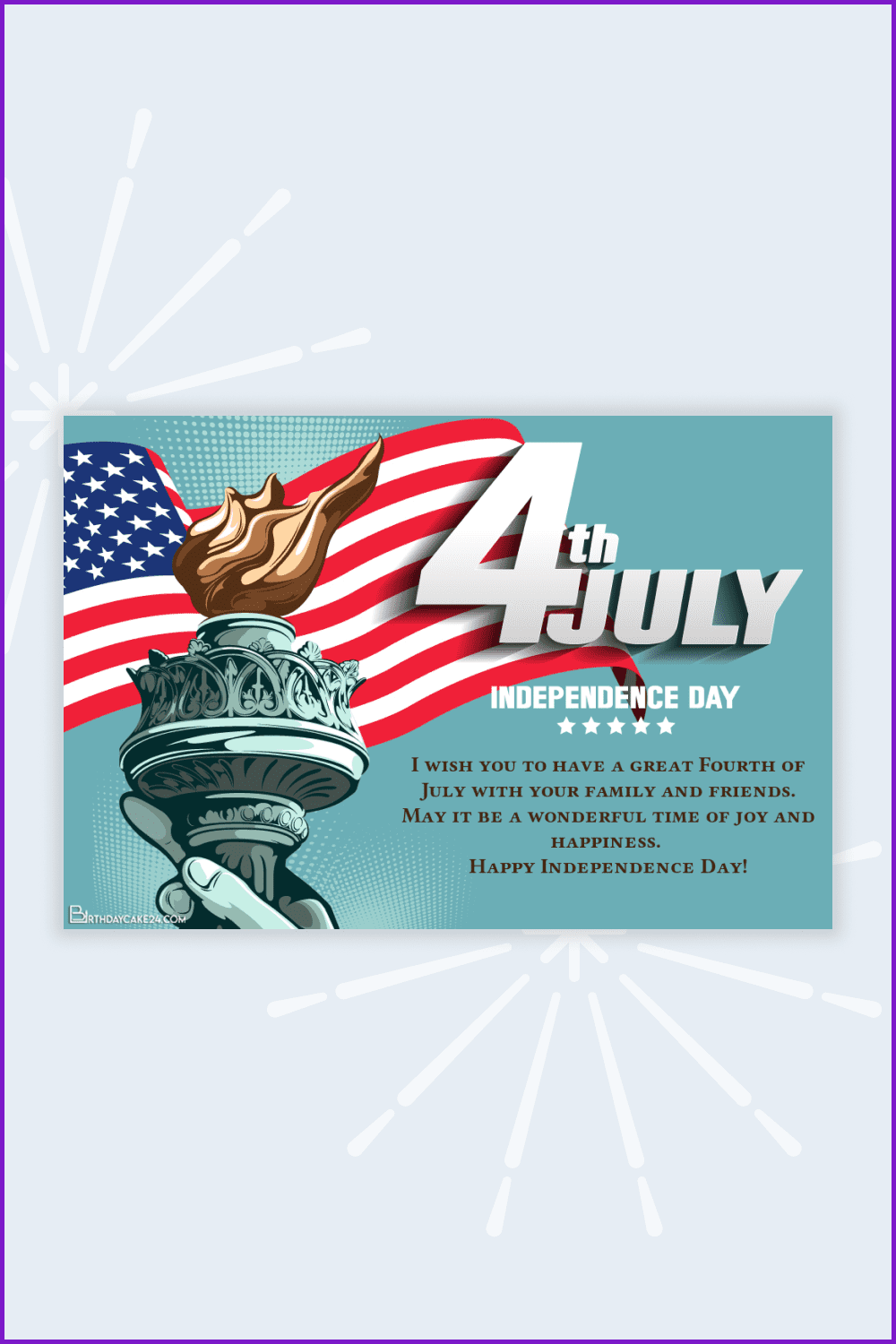 The same as with the previous one, this card can be personalized thanks to the "Your text" input function on the site.
God Bless America
---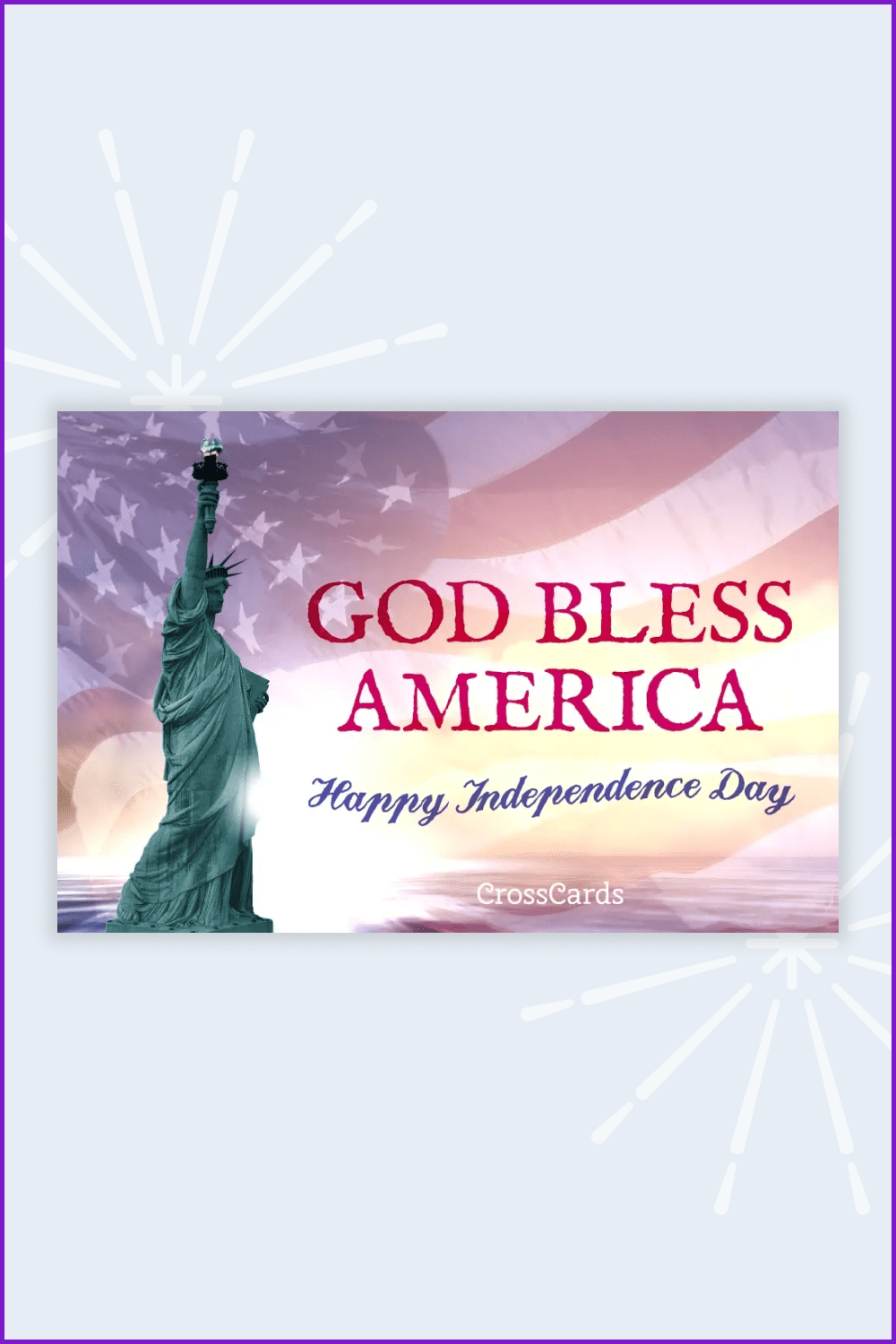 Crosscards has many variants to offer those who prefer sending free 4th of July cards.
Patriotic Balloons – 4th of July Greeting Card
---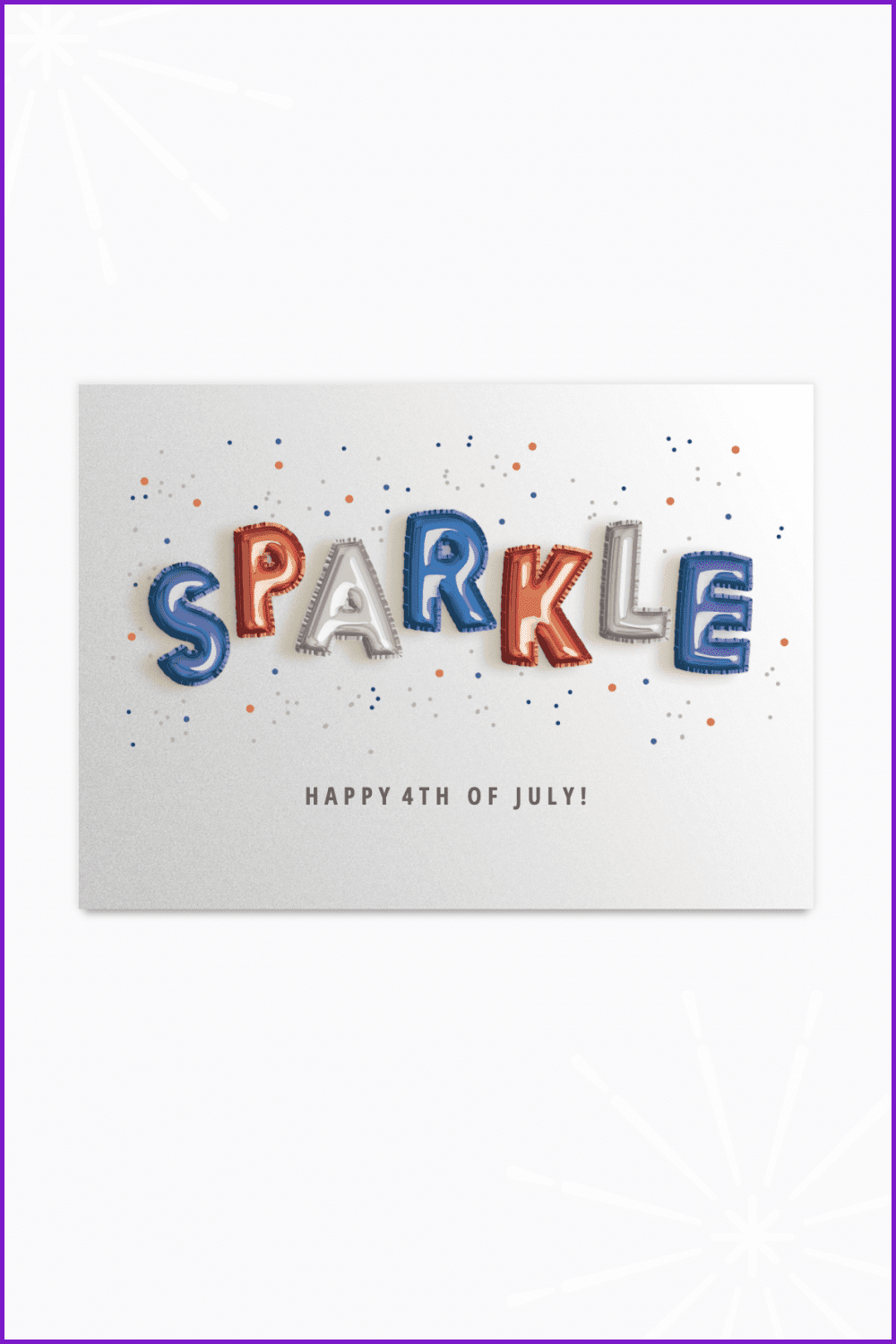 You can customize this sparkling card for free on the website and immediately send it or save it as a PDF file to your computer.
American flag flowers – 4th of July Greeting Card
---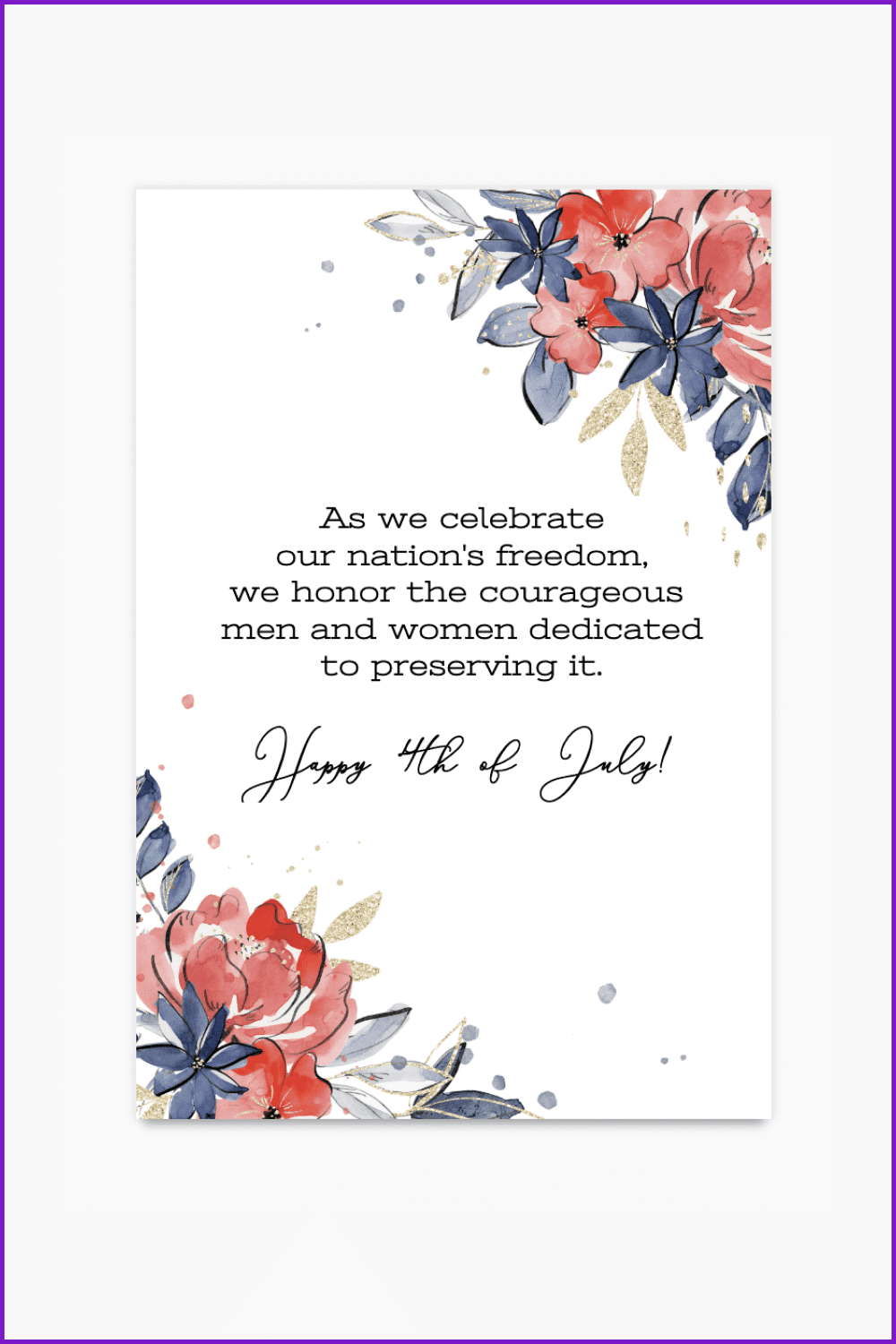 You can do the same to this amazing minimalistic free happy 4th of July card.
Stars And Stripes – 4th of July Greeting Card
---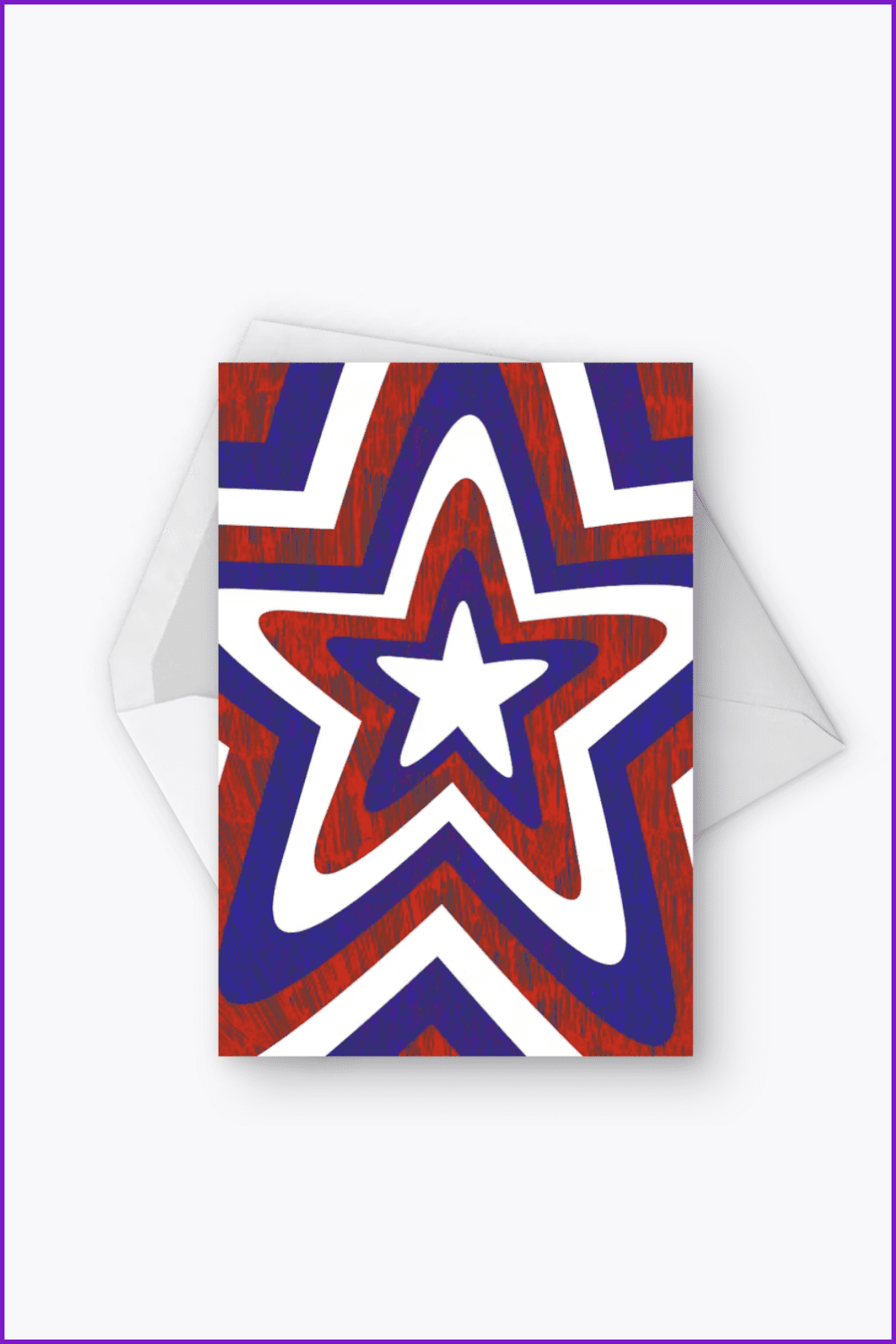 One more amazing sparkling Independence Day card that you can absolutely take for free.
Independence Day Clipart and Illustrations for Greeting Cards
If you want to make unique 4th of July greeting cards for your nearest and dearest, you can do it on your own. It has never been so easy, trust us. You just need to download one of these amazing Independence Day clipart or illustrations you like the most and print it. You can also use any design presented below to make your own custom Independence Day merch.
Set of 50 Grunge US States Map
---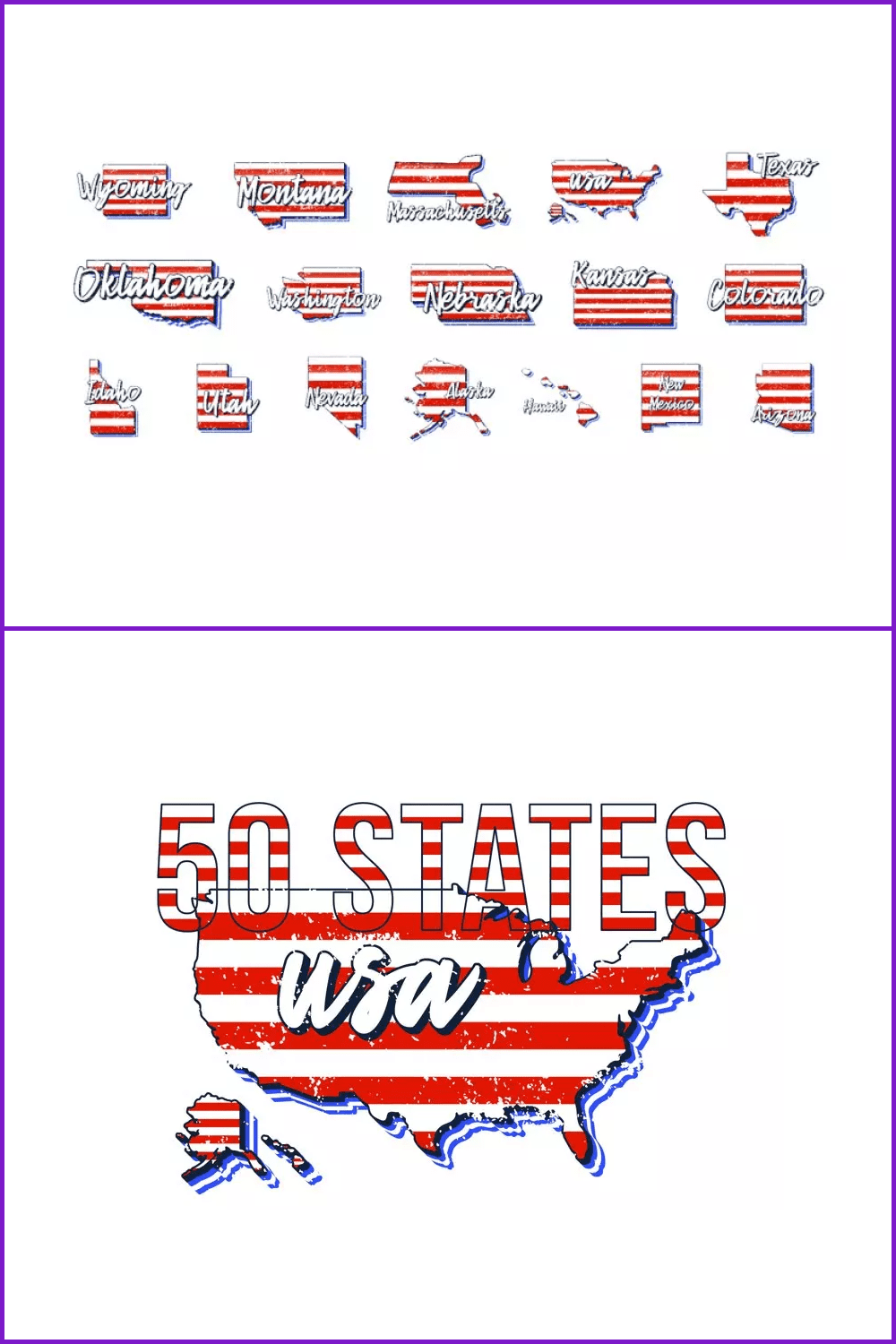 Grunge is more trendy today than ever before! So choose your native state from this big collection of United States Maps and make your own amazing fourth of July cards.
America Icons: 50 Packages of Icons and Badges Related to USA Election
---
This is a big set of amazing election icons that can be used for happy 4th of July cards as well.
Independence Day Clipart Bundle
---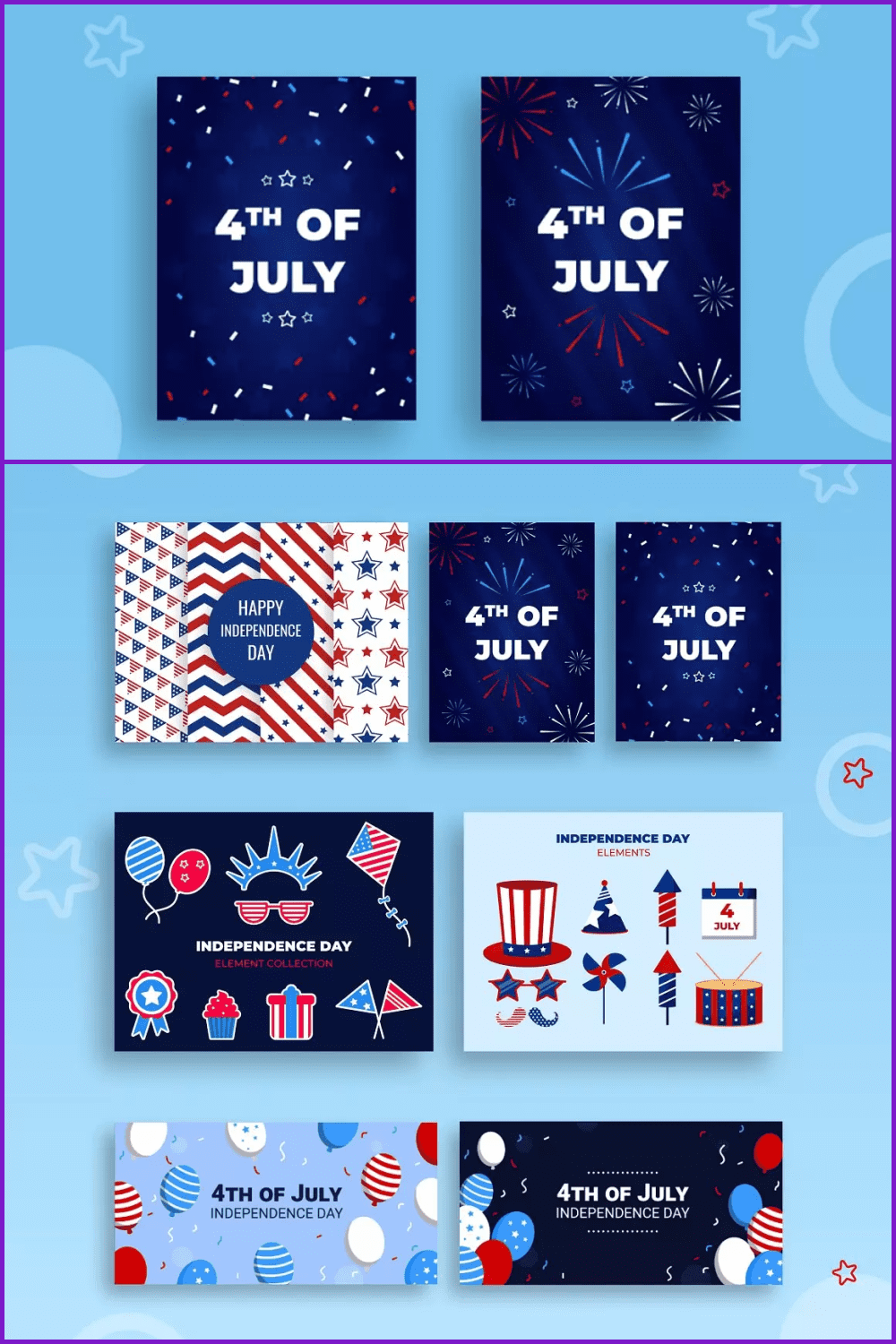 The name of this bundle is already prominent. Thus, it contains perfect elements for making a few cool Fourth of July greeting cards.
Patriotic America Clip Art
---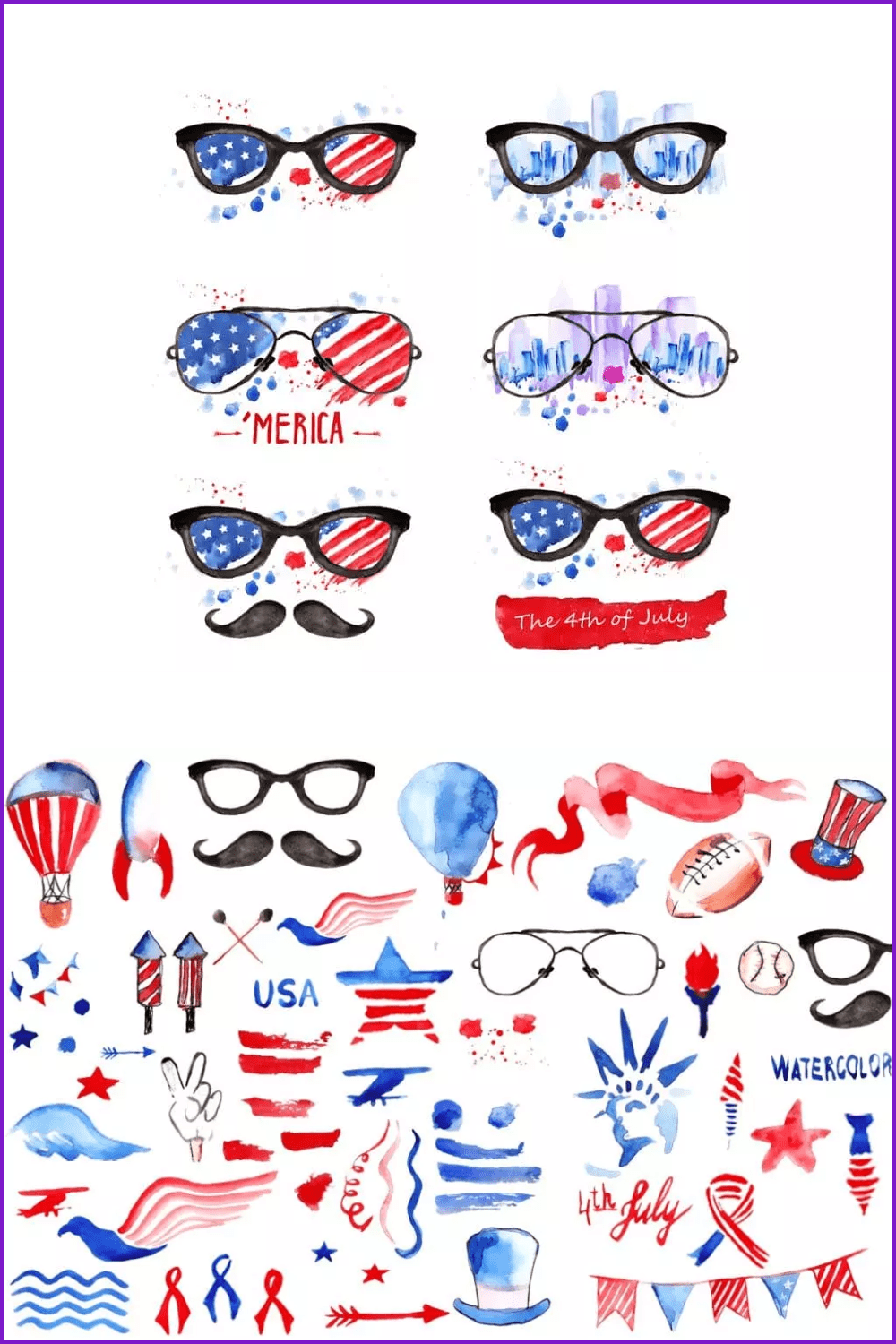 With this collection of unique patriotic illustrations, you can create original greeting cards, logos, and other designs.
4th of July Icons Free
---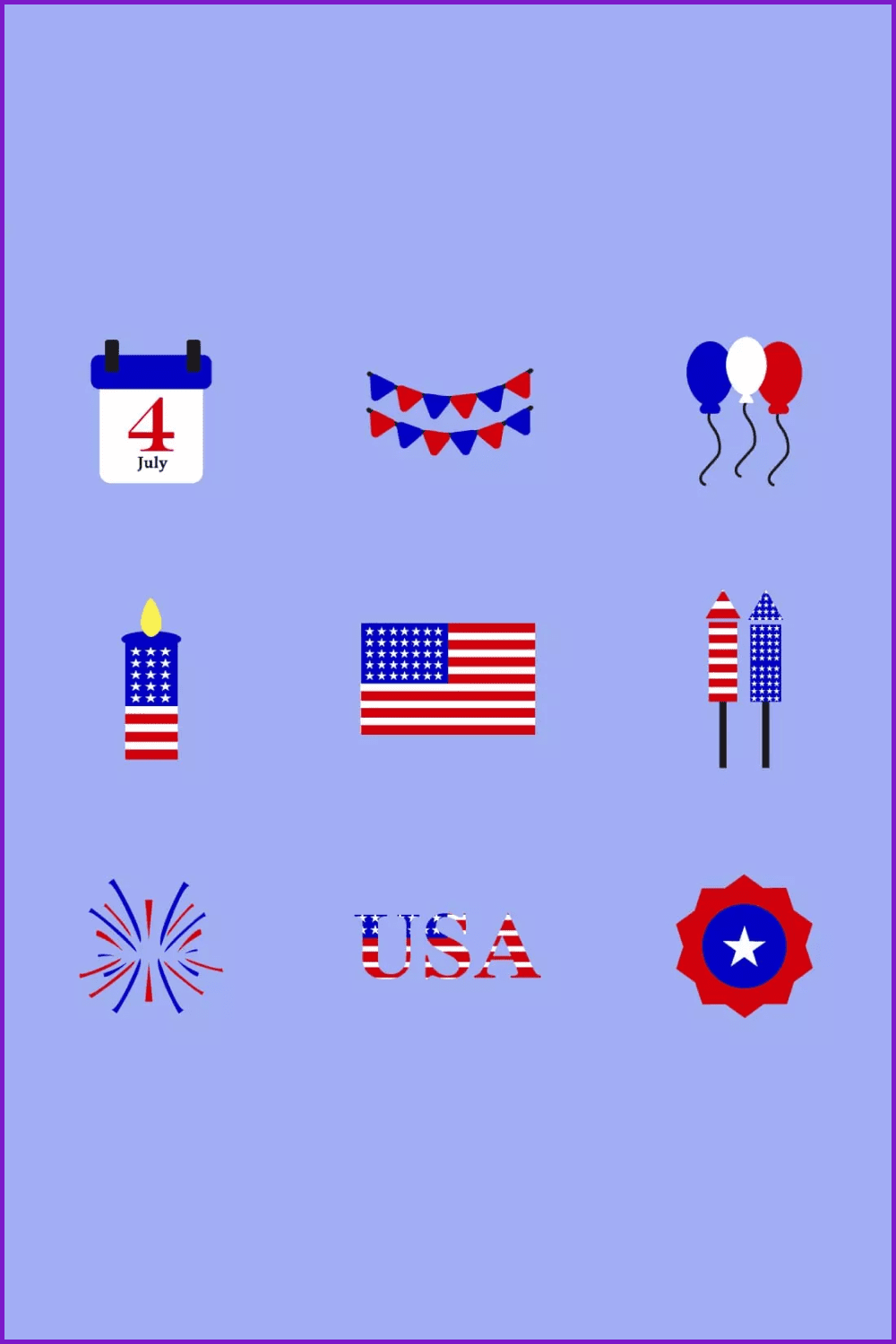 This cool set of icons will help you create free 4th of July cards. It contains 9 elements in AI format.
7 American Flag SVG Designs
---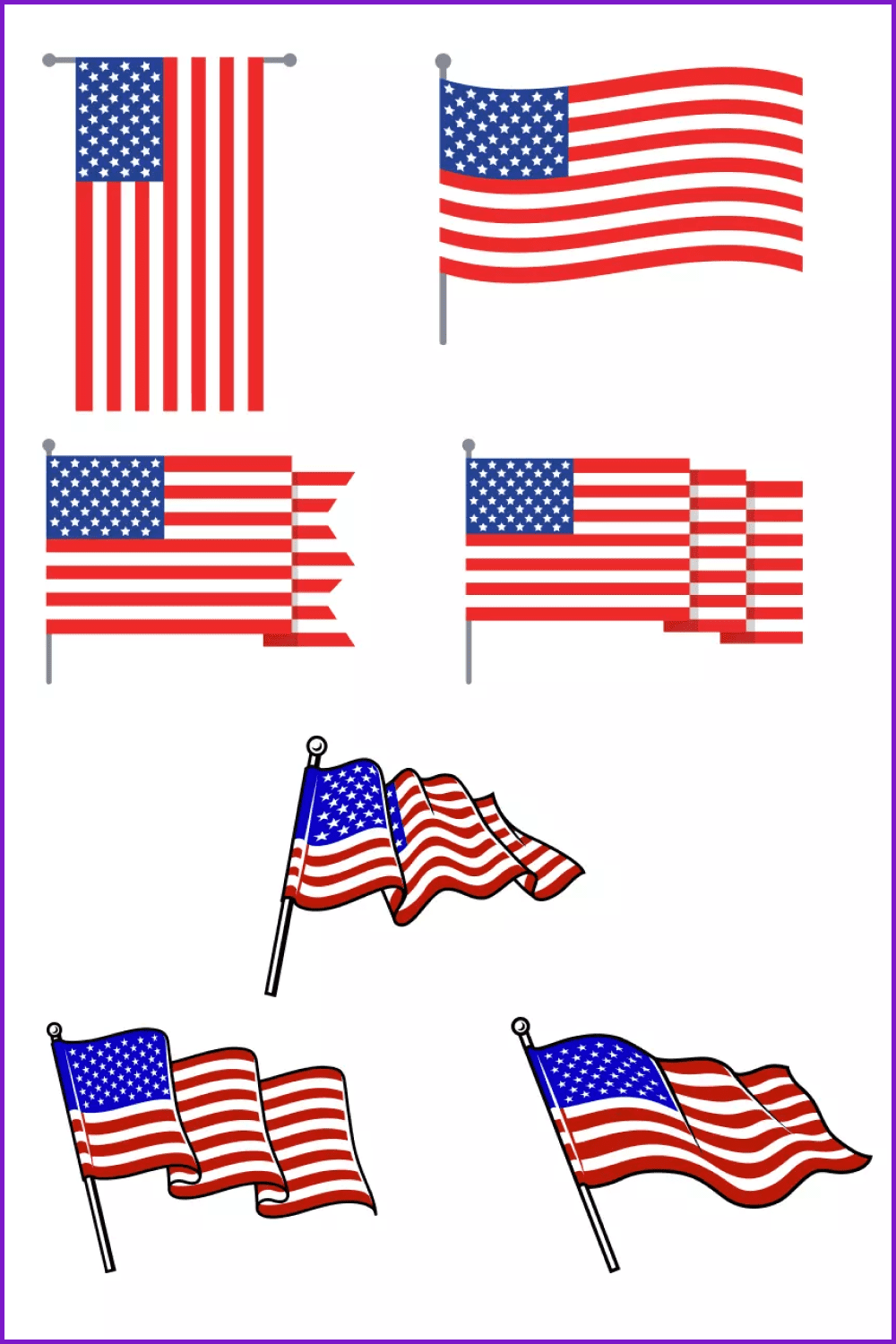 You can also pay attention to this American flag clipart that consists of 7 different images in SVG and PNG format.
4th of July SVG
---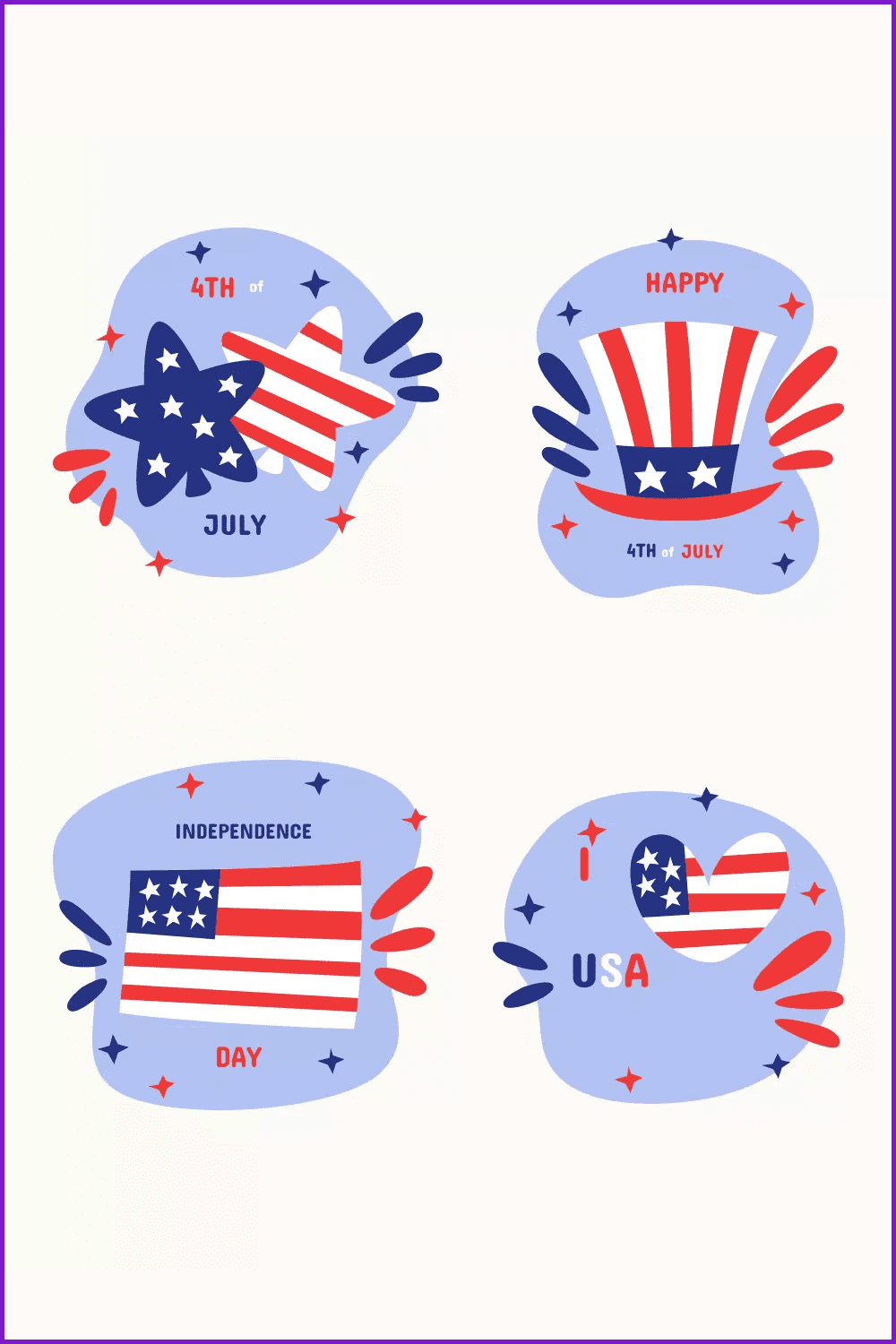 This bundle of 4 various SVG illustrations will help you to create unique greeting cards.
Watercolor Independence Day Clipart
---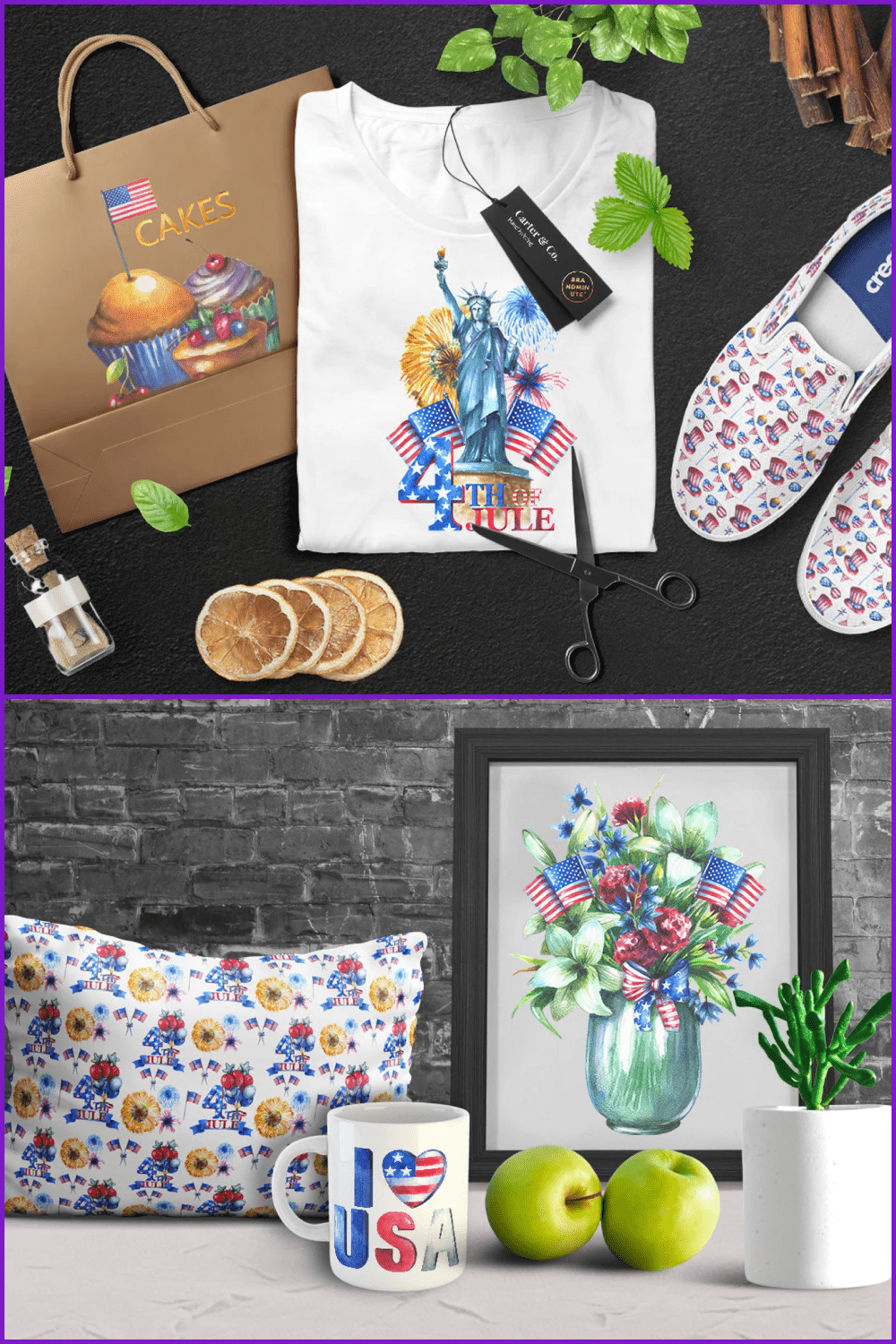 This set will truly win your heart because it has already won ours.
4th of July Clipart
---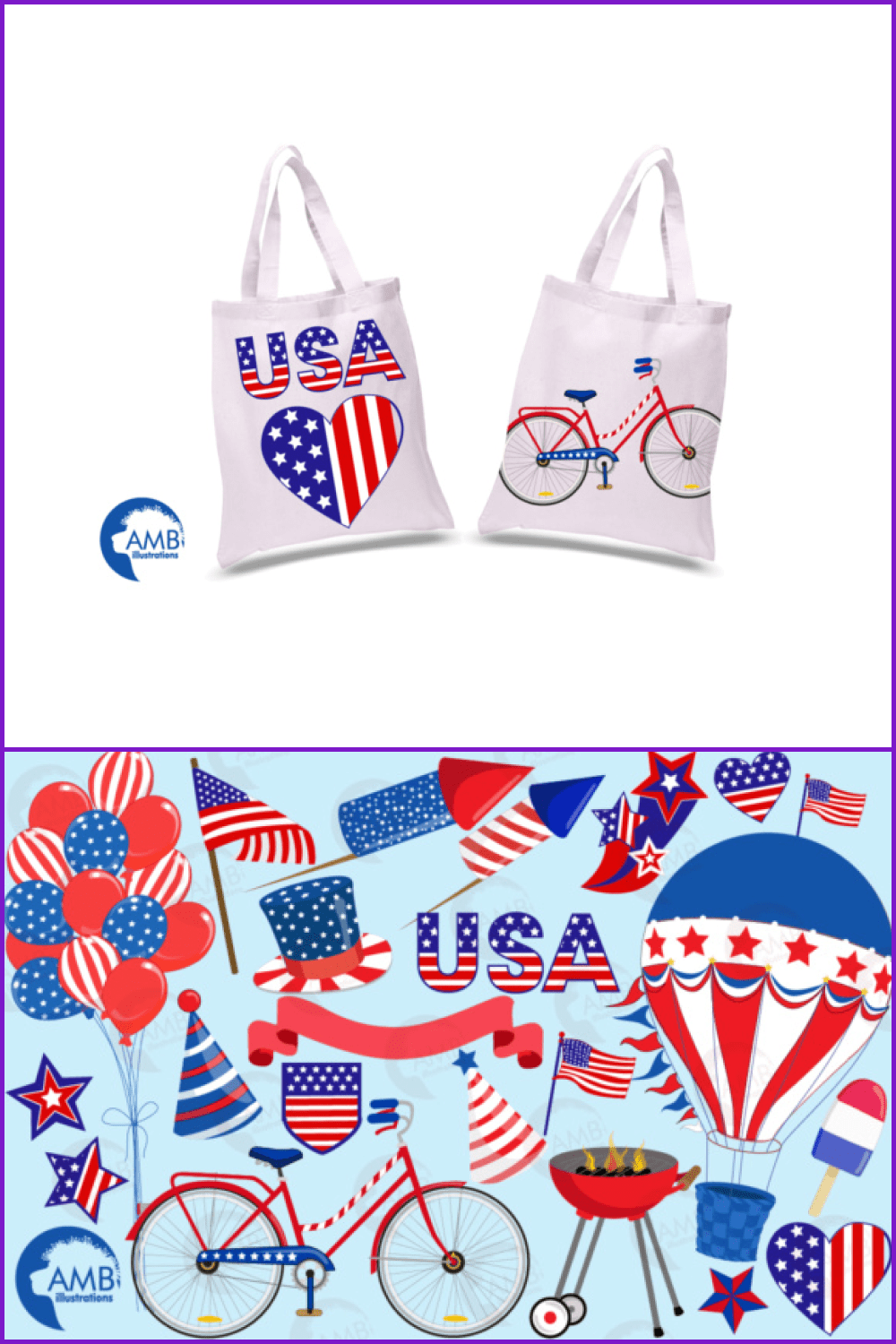 Look at this nice collection of various Independence Day elements and use them for creating your own original holiday designs.
4th of July Clipart
---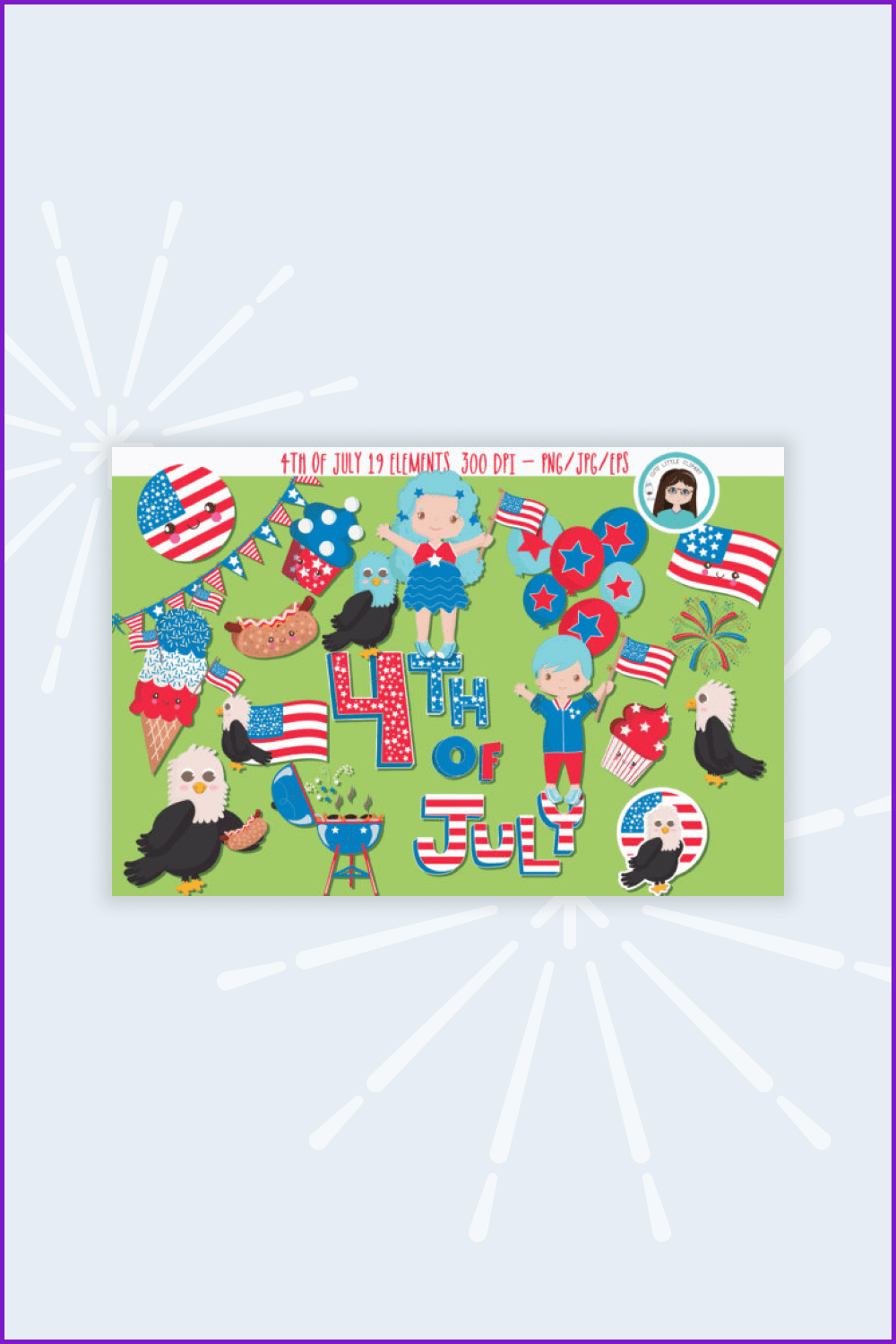 If you were looking for cute illustrations, this bundle is just for you.
4th of July Girls Clipart
---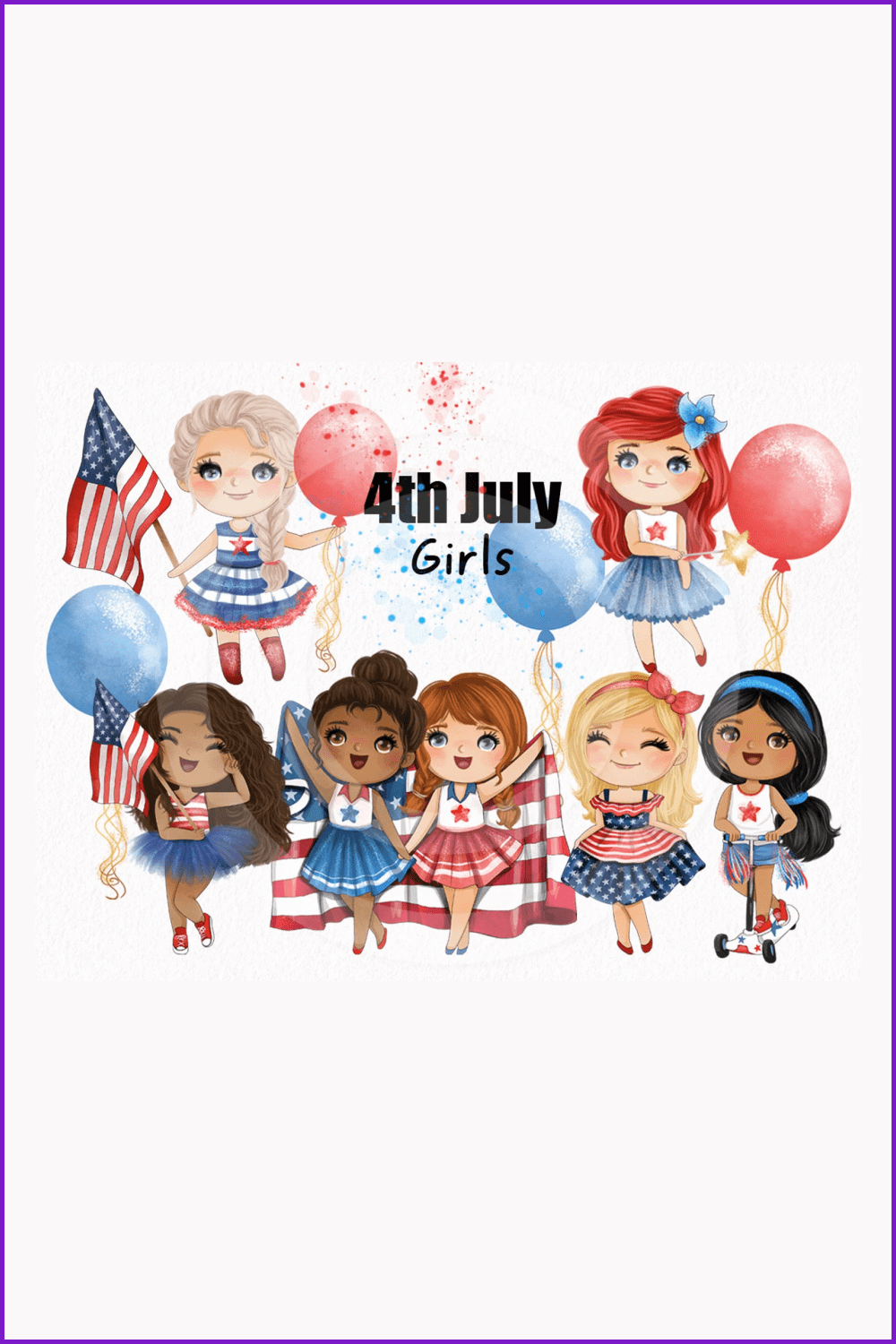 Another cute clipart set for your most creative greeting ideas.
If you create cool Independence Day clipart images, you can share them for sale via MasterBundle's convenient Sell Your Deal Form. The process is extremely easy and you will get an additional profit from your creativeness.
Services for Mailing Greeting Cards Online
If you are far away from your darlings but want to send them a greeting card on such a beautiful holiday, you can easily do it with the help of one of these amazing services.
That's it for now. We hope that you liked this little collection of Independence Day cards and clipart that you can download and use for any creative designs. Stay safe and sound, and don't forget to share your masterpieces with the world 🙂
Disclosure:
MasterBundles website page may contain advertising materials that may lead to us receiving a commission fee if you purchase a product. However, this does not affect our opinion of the product in any way and we do not receive any bonuses for positive or negative ratings.