60+ American Flag Vectors for Your Design Project in 2022
It is often a good idea to decorate your web project with a flag. It is a necessary element for a 4th of July, Veteran Day, or Memorial Day celebration. You can also use an American flag vector as a part of your website or embellish your outstanding presentations, logos, and other visual and print projects with it because it looks awesome.
We are here to help you find the most original and useful options. We made a list of vector American flag items. You can check out multiple options here. Just make sure to visit the product page to see the image and full features of the product.
15+ Inspiring Premium American Flag Vector 2022
2021 was really tough for all Americans but at the same time, it brought people together and renewed their patriotism. Thus, American flag vectors became a high-demand item once again. However, what are these vectors supposed to look like in 2022? Let's speak about the main vector trends a little bit.
First of all, one of the main design trends in 2022 is minimalism. Simplicity in everything, including American flag vectors, is perhaps the main trend you have to follow in 2022. That means you can forget about elaborate and sophisticated designs and rely on something elegant in its simplicity.
Another huge trend is the use of muted colors. So avoid bright color schemes and use subtle pallets in your projects, as well as choose subtle vectors over bright ones.
Abstract illustrations are also a huge trend this year. In terms of flags, you want to choose something dreamy and abstract instead of the usual realistic images.
Finally, color gradients are among the biggest trends too, so don't be afraid to utilize vectors with mesmerizing gradients.
These are the main trends you have to pay close attention to while choosing American flag vectors for your projects. Now, let's dive into the hottest American flag vectors of 2022.
6 America SVG designs
---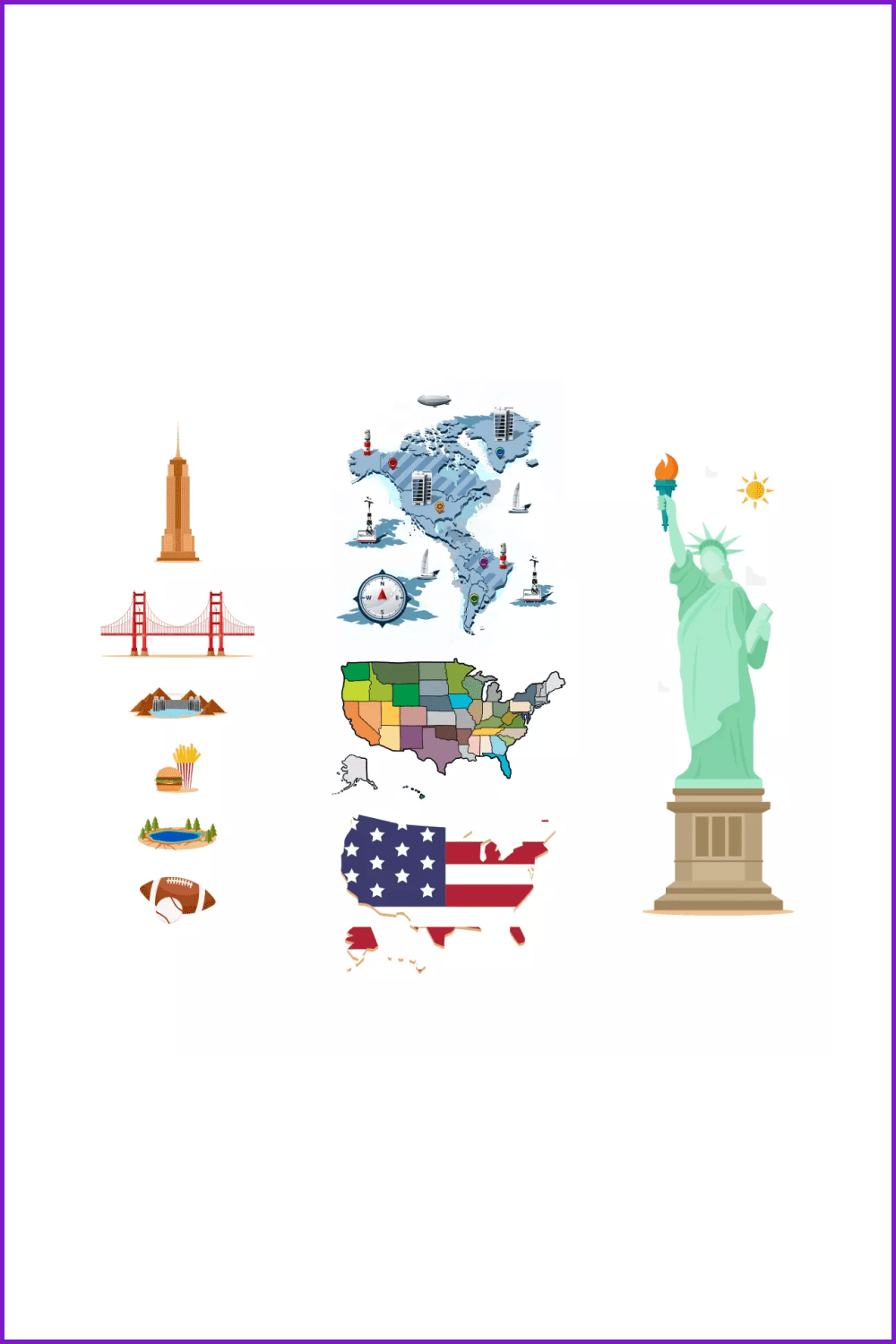 Price: $7
6 awesome customizable and resizable patriotic designs are available at the price of your Pumpkin Spice Latte! Use them in any software for any kind of project. They look especially cool on postcards.
Native Americans Vintage Style Watercolor Illustration
---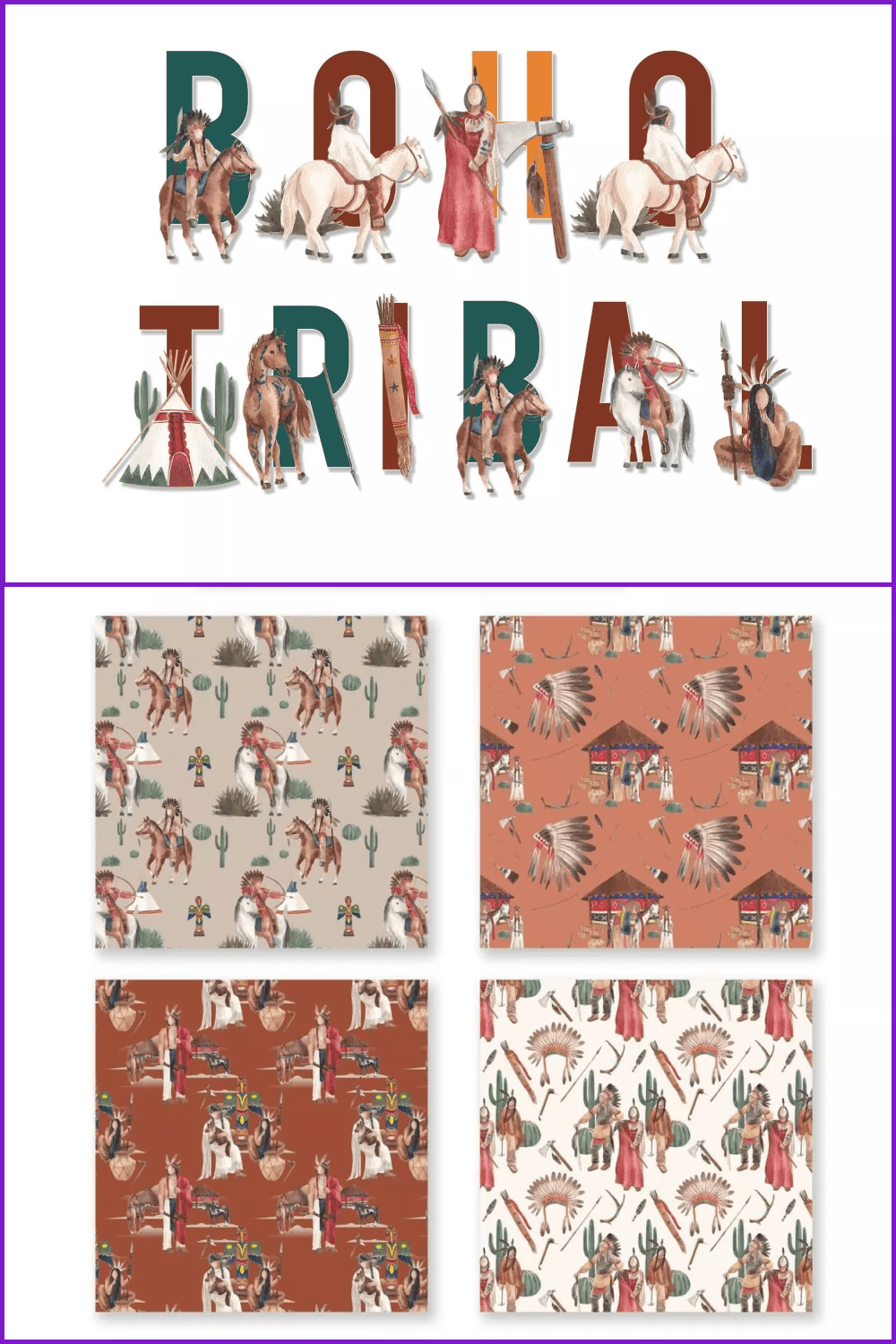 Price: $17
Don't miss this awesome price for 90 files with transparent backgrounds. Watercolor Native Americans in boho style are waiting to be used in your designs – postcards, patterns, books, and others.
Photorealistic Flag American flag vector MockUp
---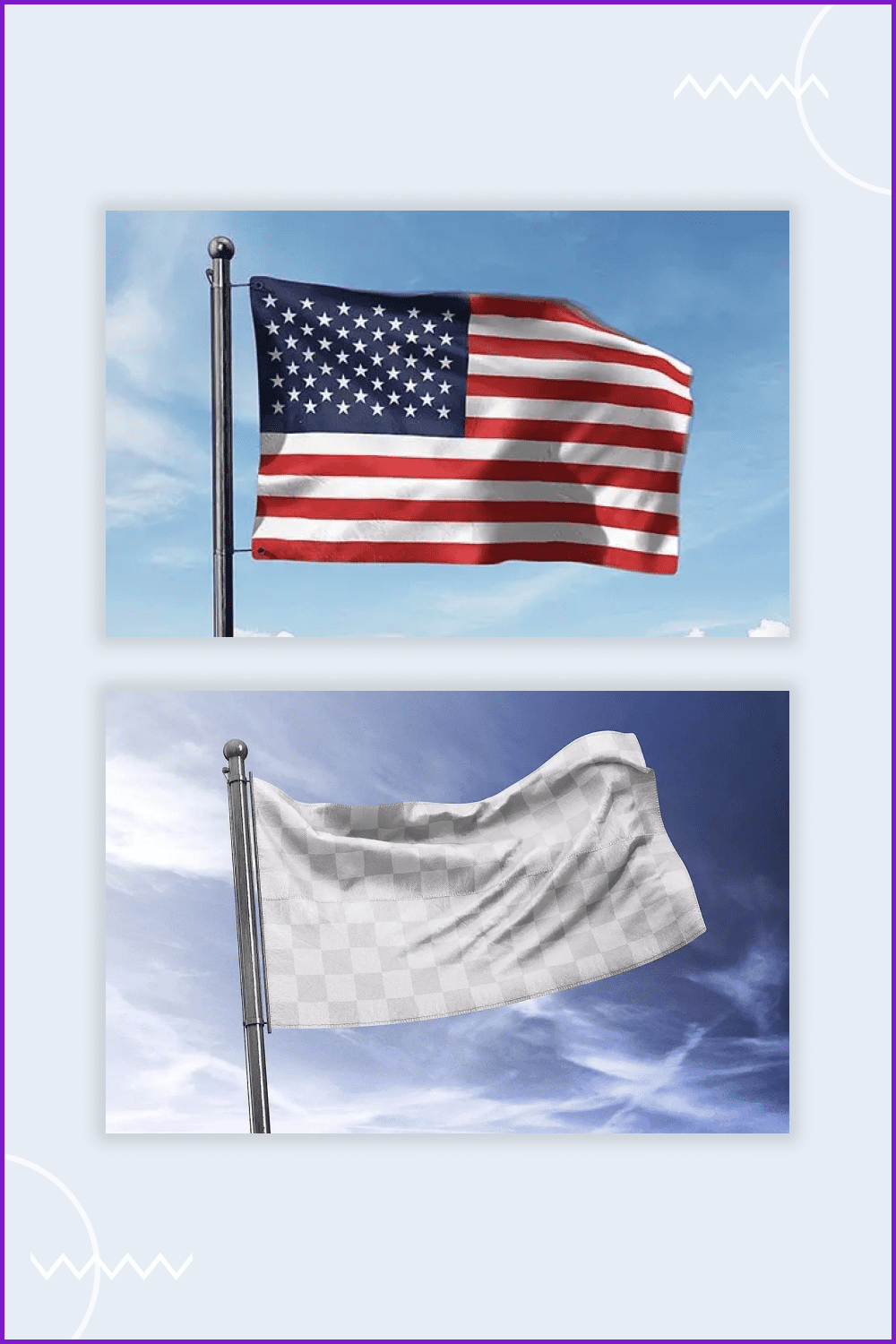 Price: $6
If the quality of the flag image is important for you then you have to check this product. It is realistic and eye-catchy. It includes 10 PSD with different images and angles, 1 Animated PSD mockup, and 9 background textures. It is very realistic and all you need to use it is Adobe CS.
Patriotic American flag vector Clip Art
---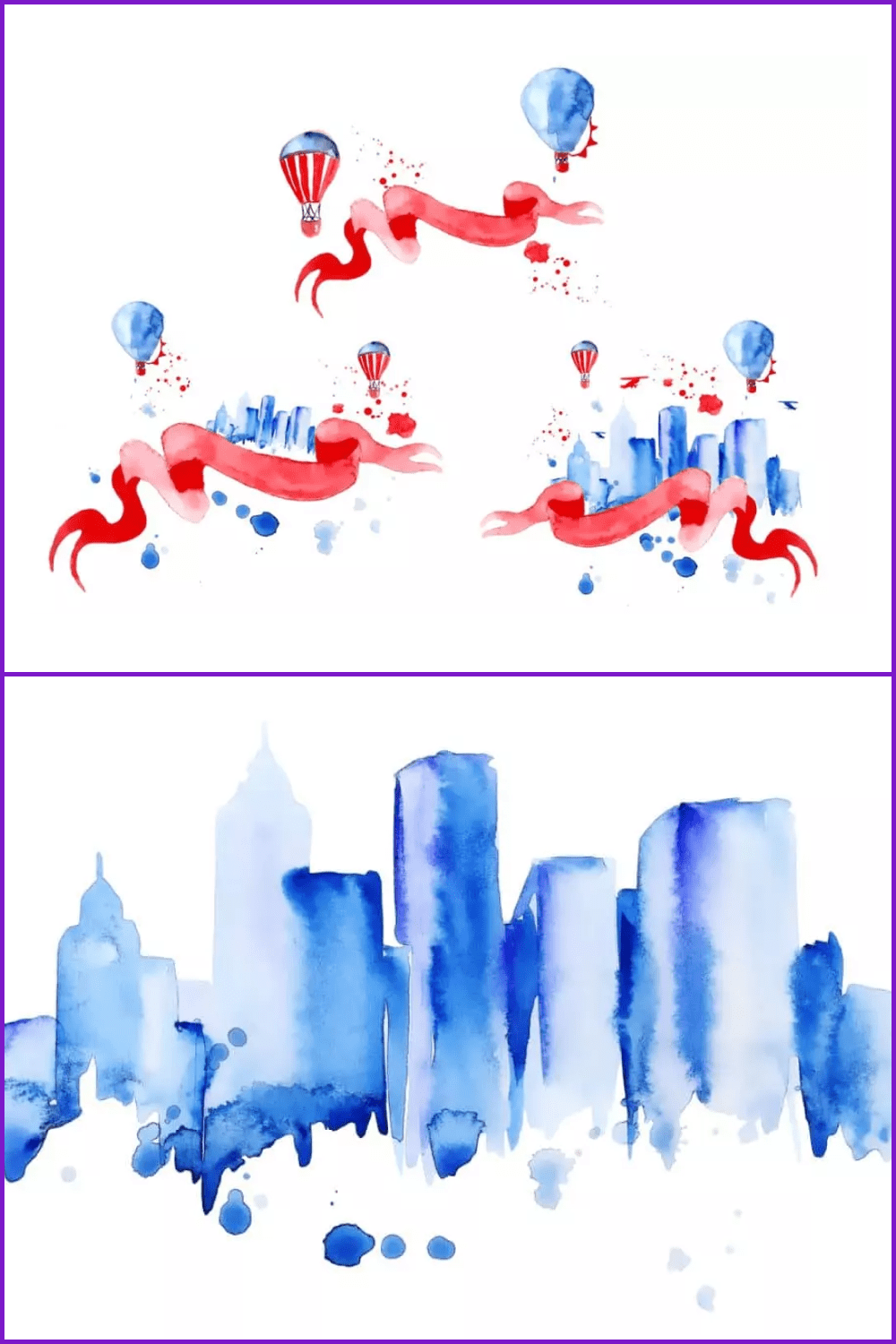 Price: $6
As the name implies, this pack is all about the USA. You can find images with glasses, hats, liberty statues, and stars. It includes 40 images with a transparent background. All elements look modern and well designed. They come in the red and blue color scheme. It is an ideal choice in case you want your web project to look patriotic and attractive.
Independence Day Clipart Bundle
---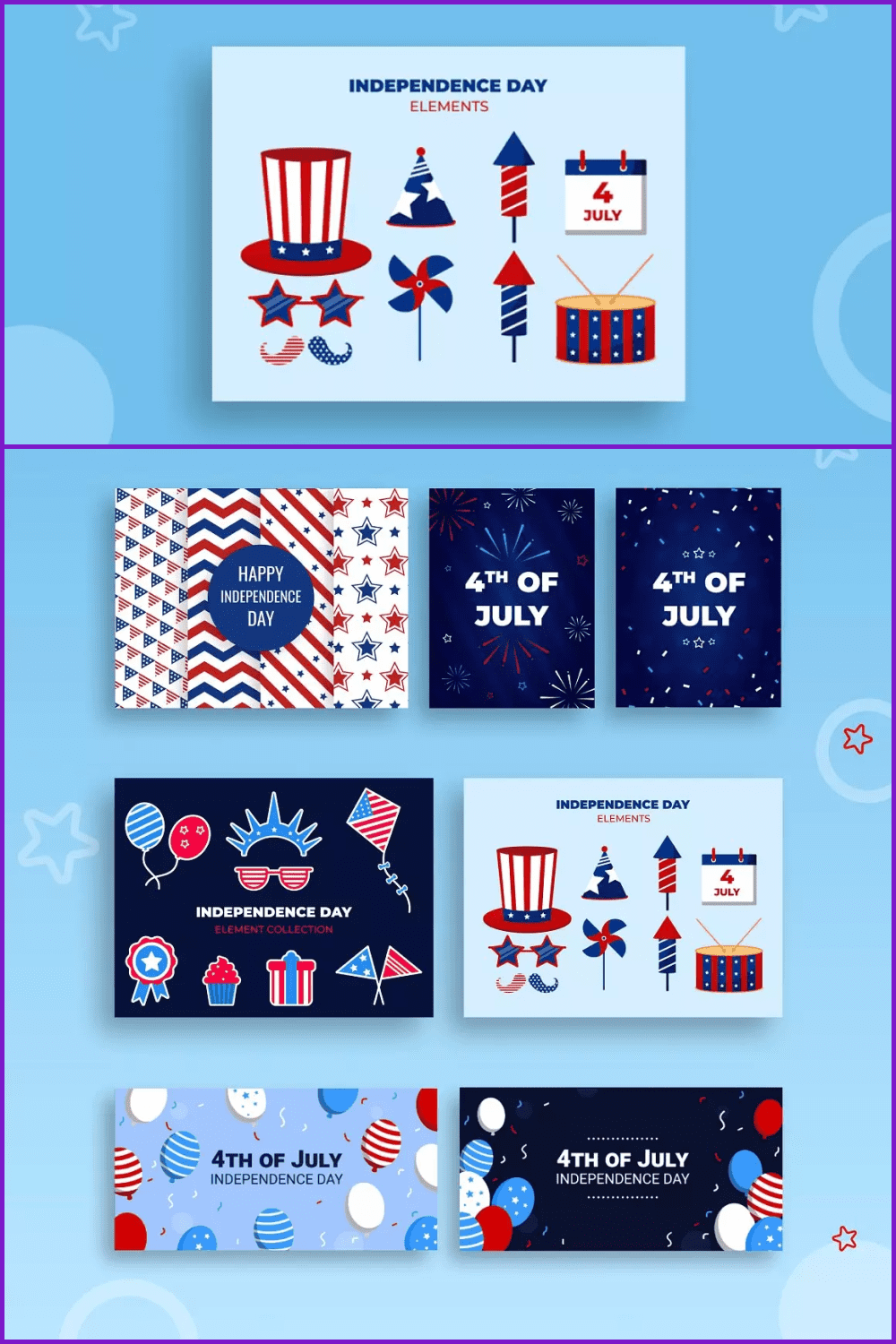 Price: $7
This bundle contains lots of awesome USA flag vectors that are great for presentations, banners, logos, and other projects. If you want to diversify your design and add freshness to it, then opt for this web solution.
4th of July SVG
---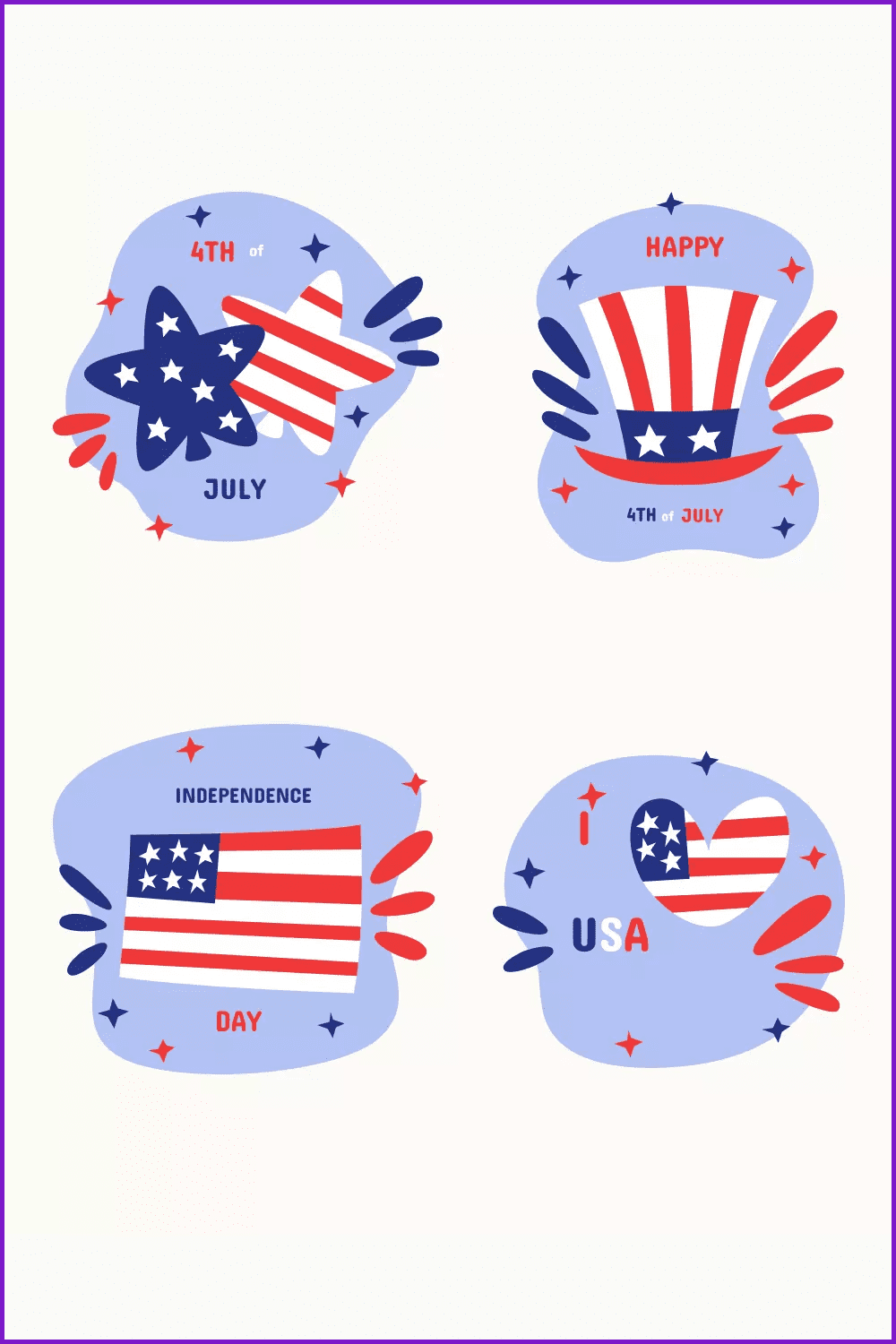 Price: $7
These are super cute PNG and SVG files of the US flag that will be a great addition to your Independence Day presentation. Edit them in a handy program and make your designs stand out.
America Icons
---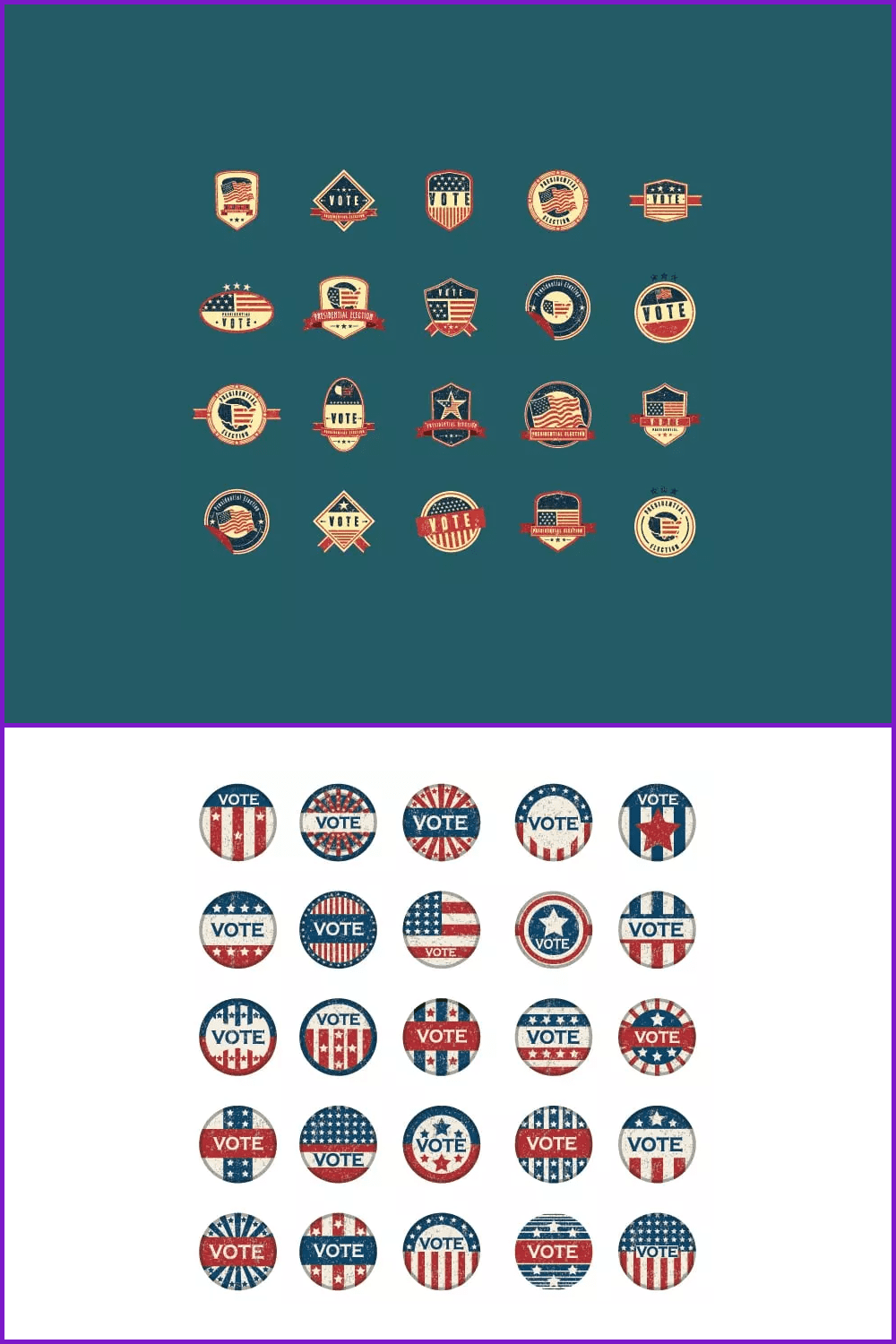 Price: $20
The USA flag icons are indispensable items for any project because they save space and create a beautiful visual. If you are building a website or presentation, these are must-have products.
Set of 50 Grunge US States Map
---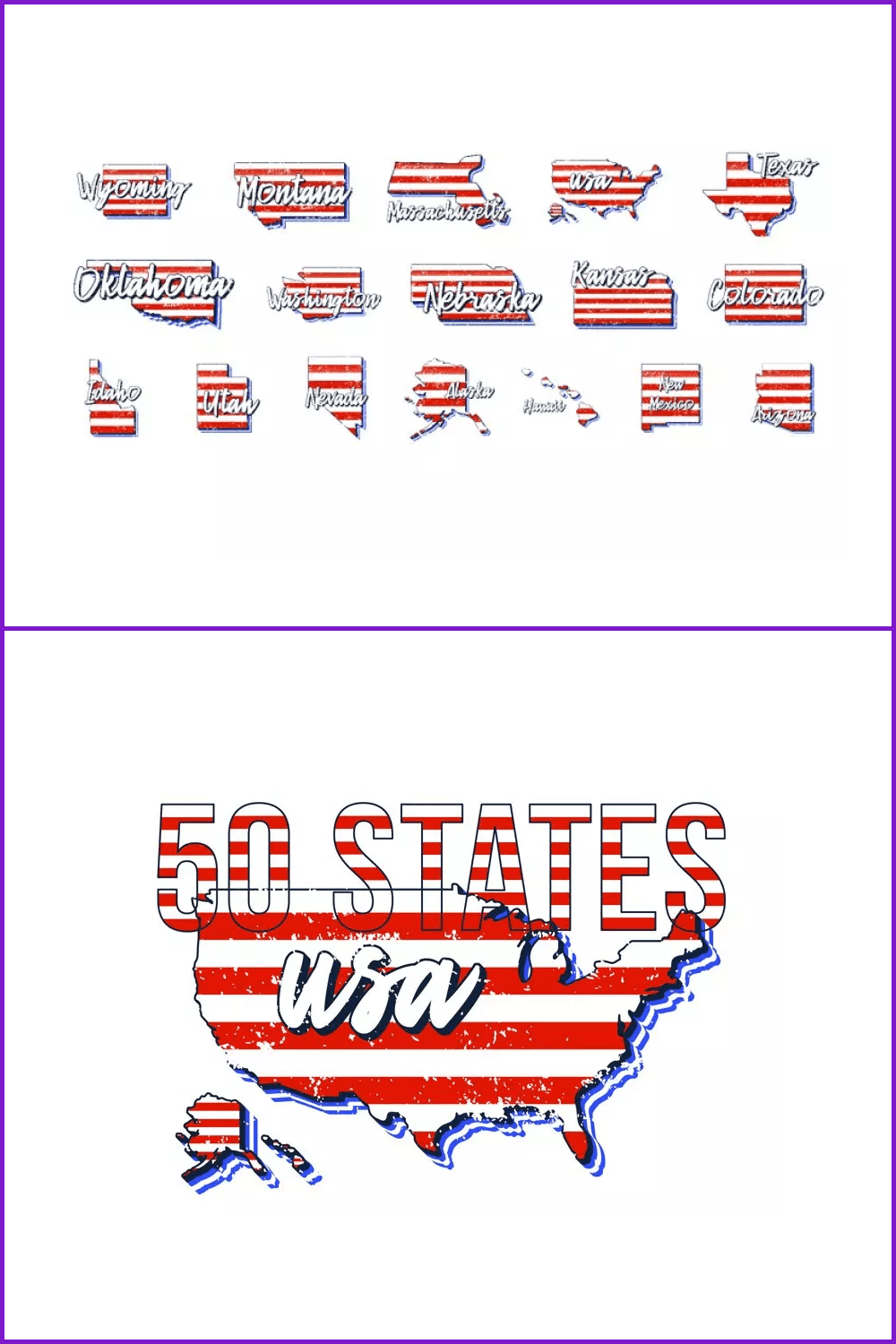 Price: $12
Create patriotic projects about your home state and add impressive grunge American flag vectors. They will be a great addition to any design.
7 American Flag SVG Designs
---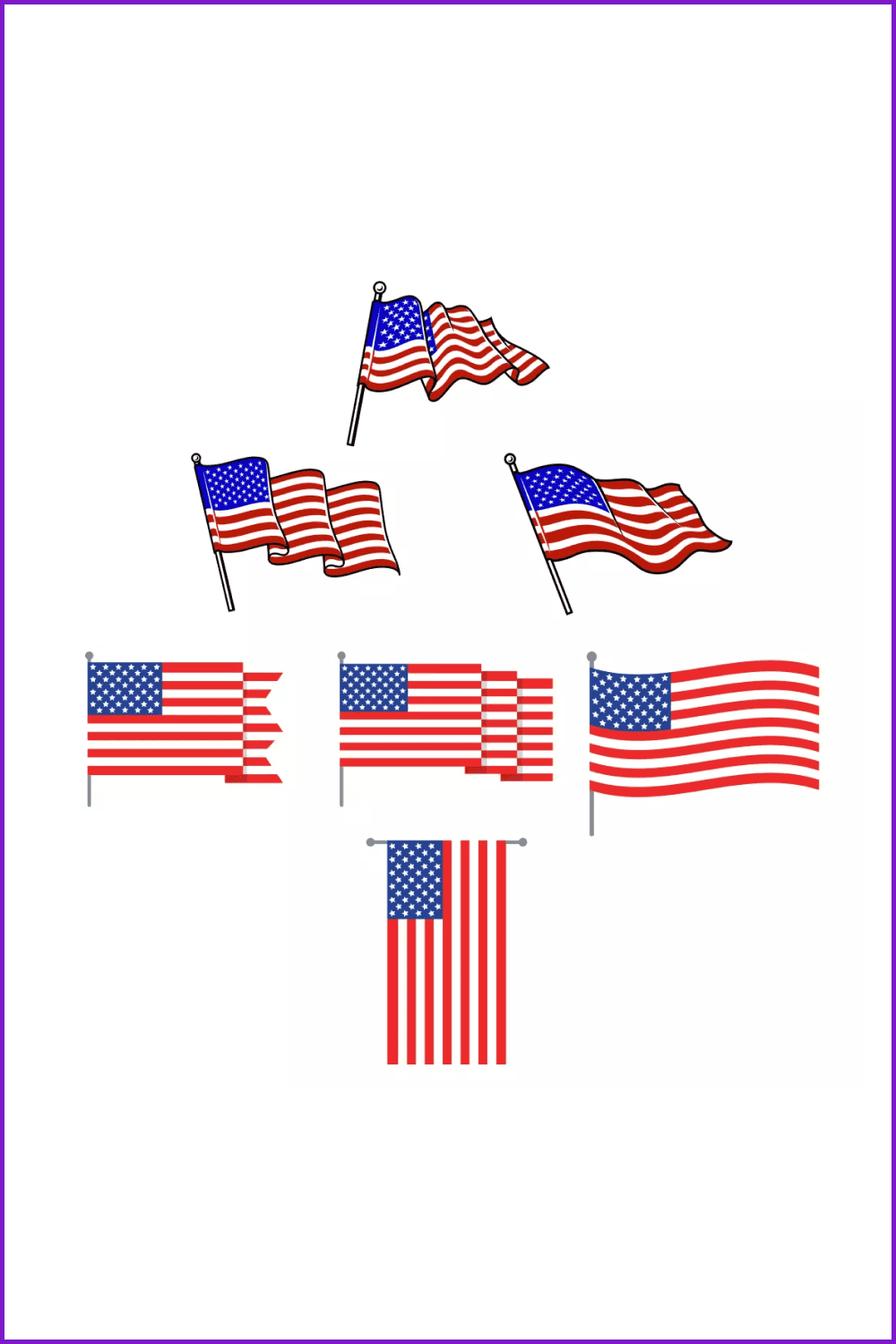 Price: $7
These usa flag vectors include a variety of flag shapes to add to your logo, poster, advertising, banner, and also to use in printed form.
US Flag SVG
---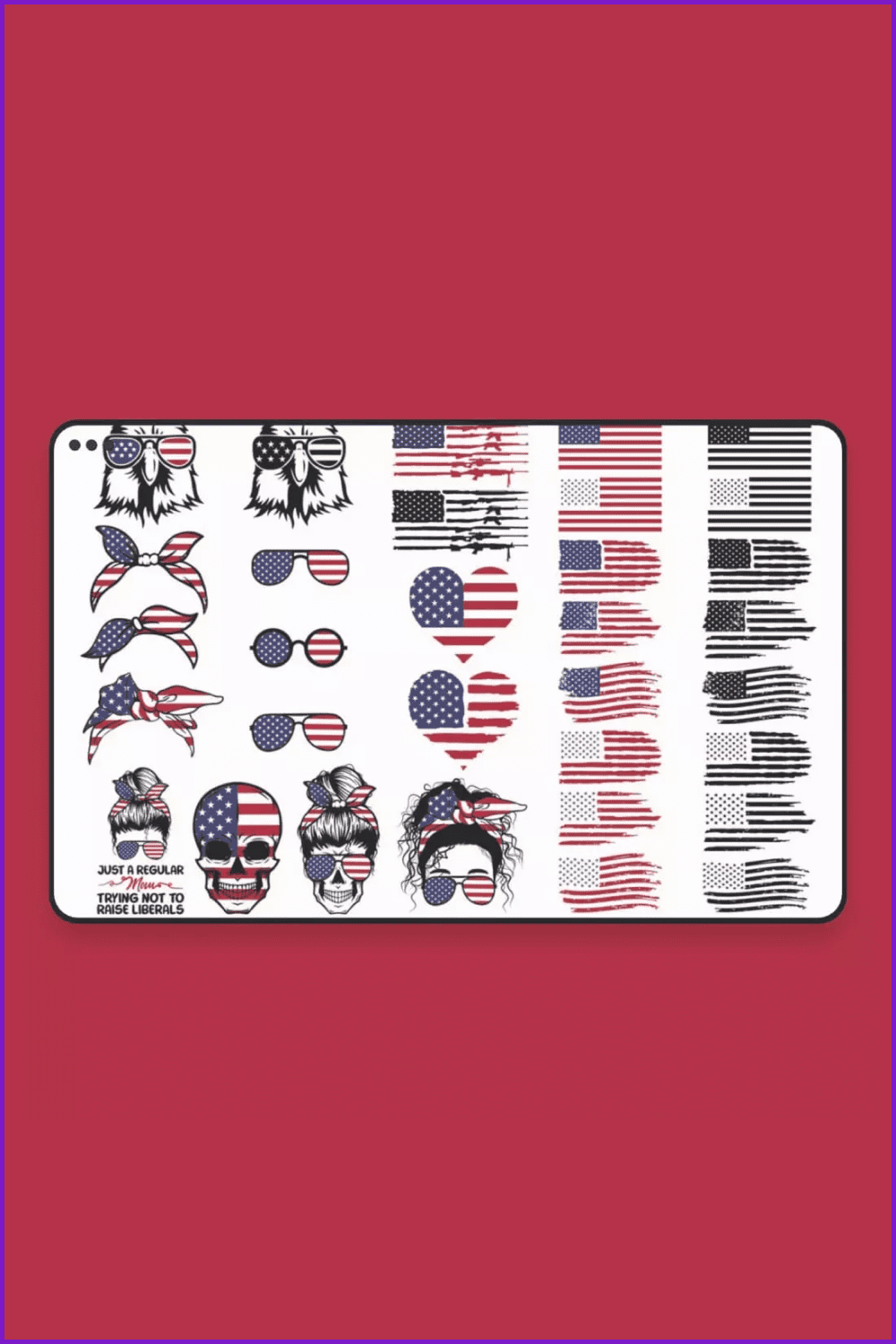 Price: $2
This is a great bundle that includes products in DXF, EPS, PNG, and SVG file formats. Apply them to different types of visual and print projects. Change the size and layout to achieve your goals.
Eagle With American Flag SVG
---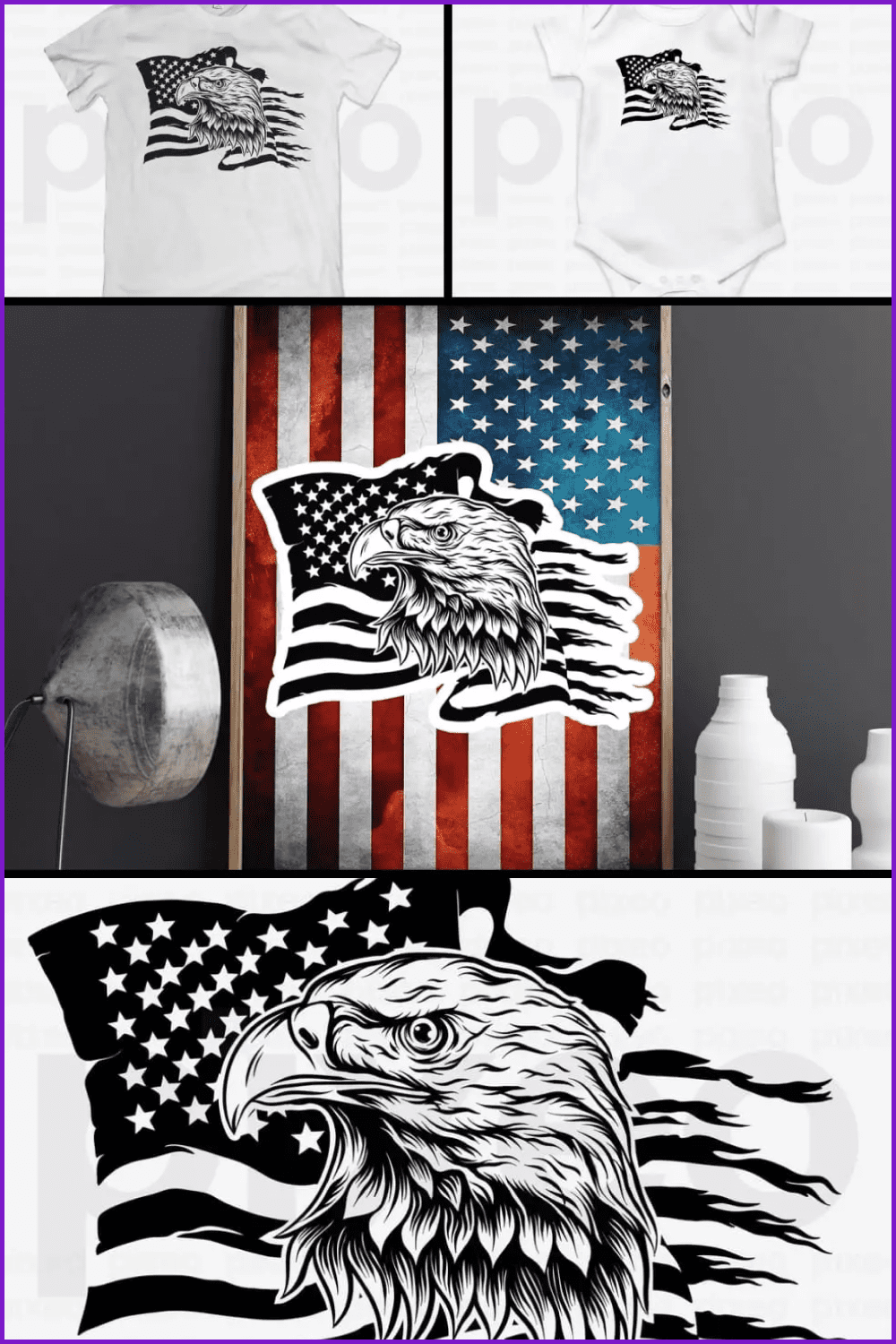 Price: $3
This is an American flag vector in black and white style. The confident eagle as a symbol of power and pride is perfect for all kinds of projects. Use it for banners, websites, presentations, advertisements, and also for prints.
Deer and Flag SVG
---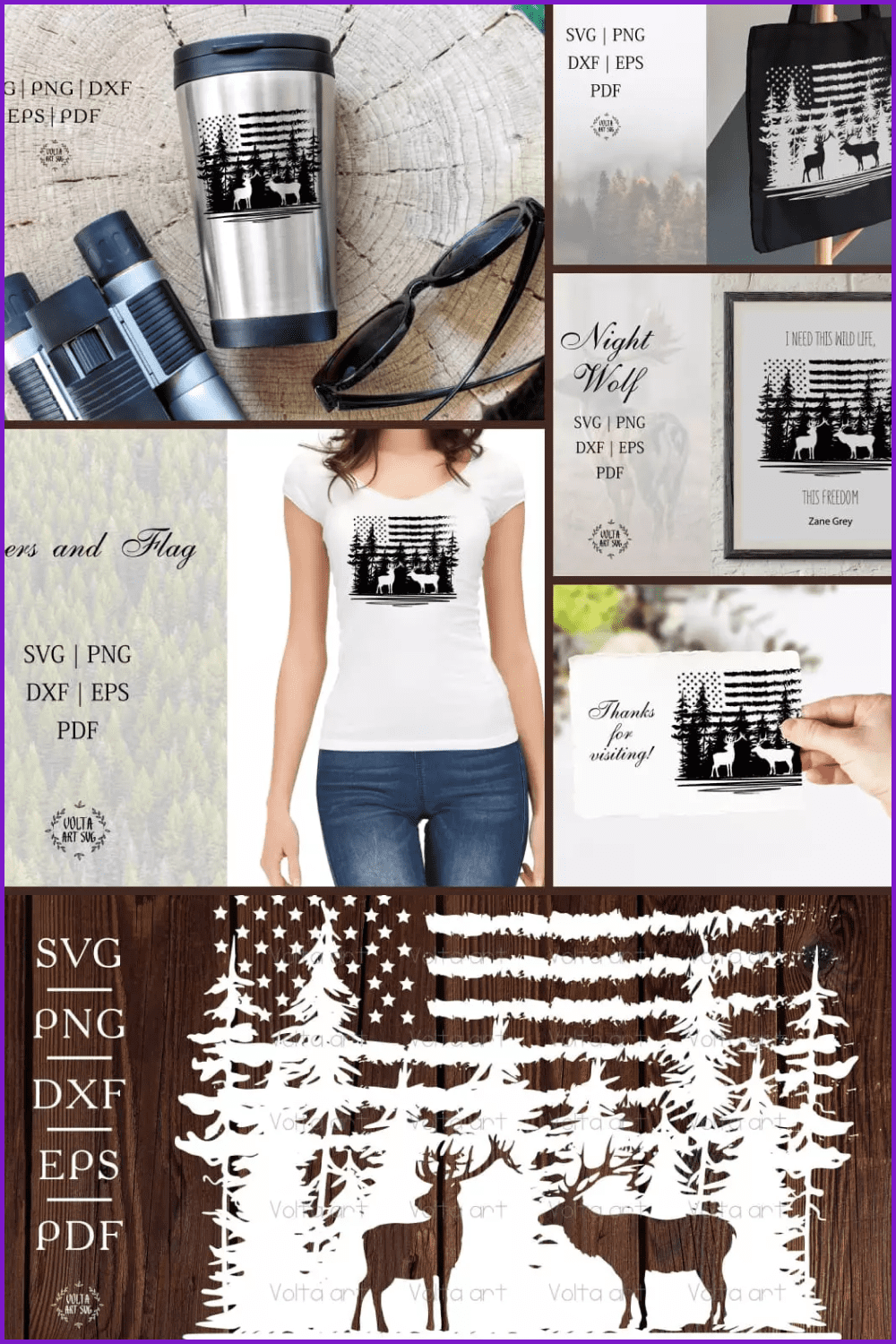 Price: $4
Enjoy this very attractive USA flag vector that is ready to be a part of any design. You can apply it for engraving, prints, and online projects. It is available in AI, DXF, EPS, PDF, PNG, and SVG formats.
American Flag SVG
---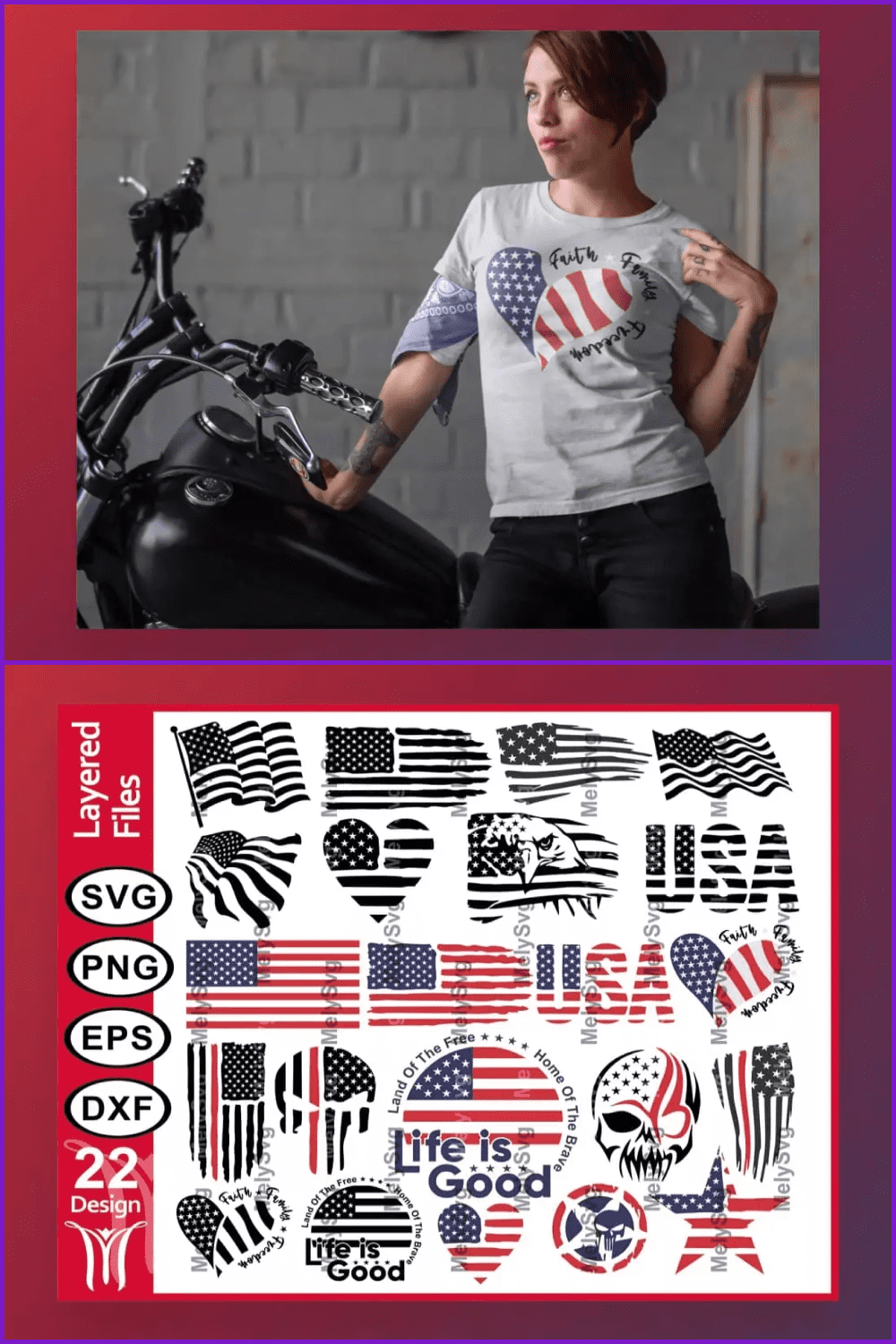 Price: $1
Here's a great bundle that comes with a variety of file formats, as well as the ability to work with products in transparent backgrounds. Work with this wavy American flag vector and other offerings shapes as well.
American Flag SVG
---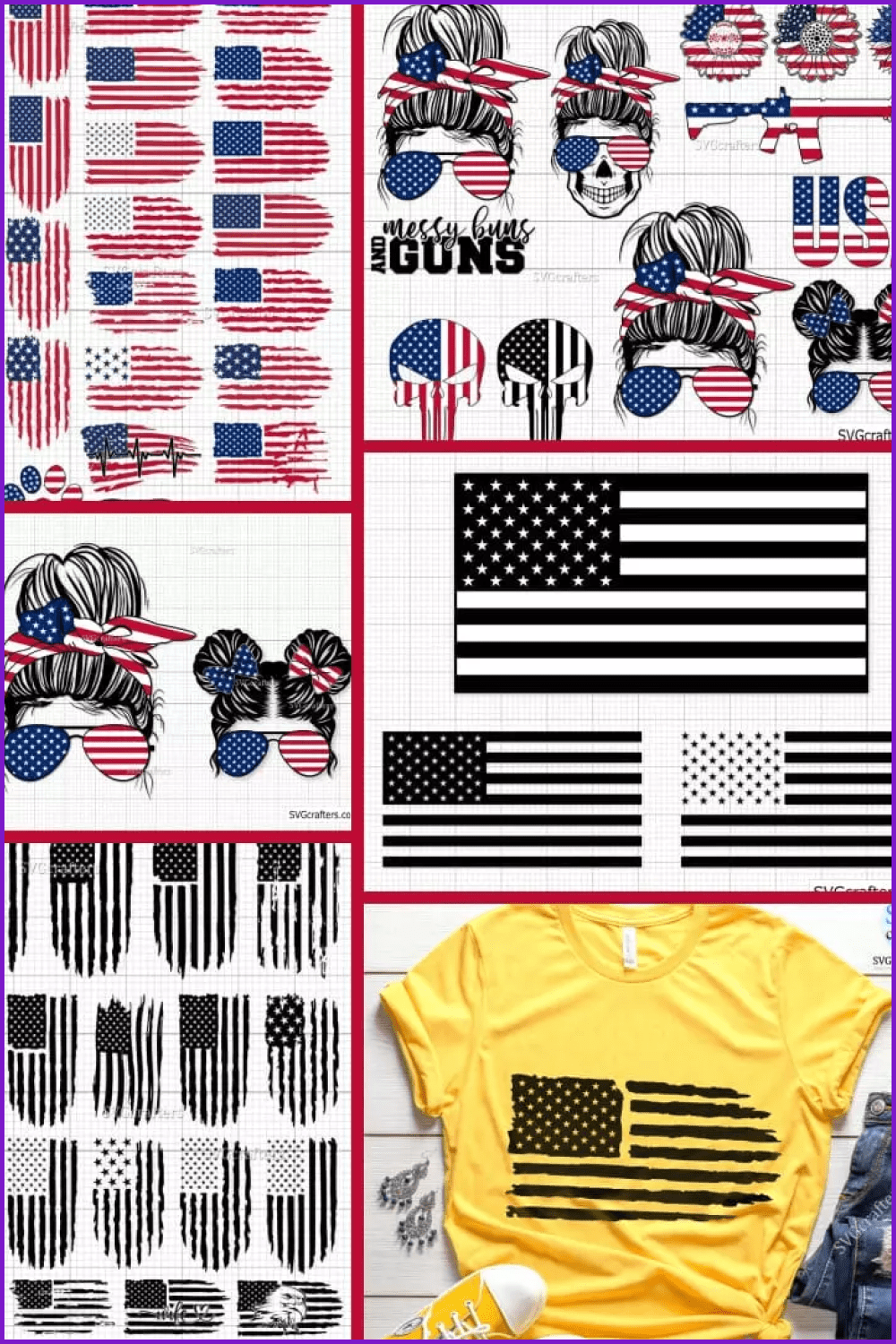 Price: $4
This is an awesome set of various vector American flags. There are different elements painted in the American flag colors. Therefore, the application can be varied: advertising, business cards, banners, signs, etc.
Mechanic American Flag SVG
---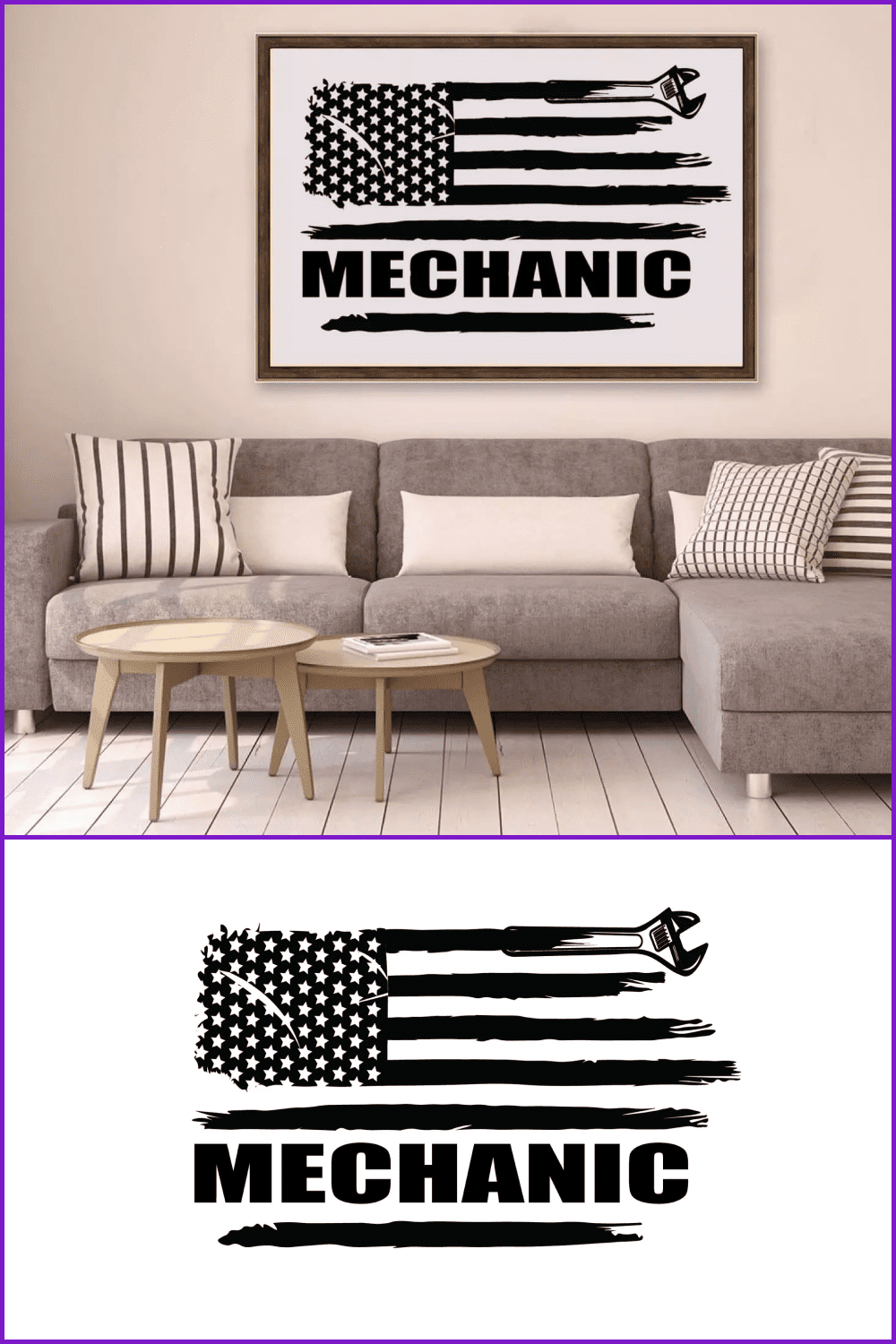 Price: $3
This product is perfect for print and online projects. Edit it with a handy program using any of the suggested files: AI, DXF, EPS, JPG, PDF, PNG, and SVG.
American Flag Sunflower SVG
---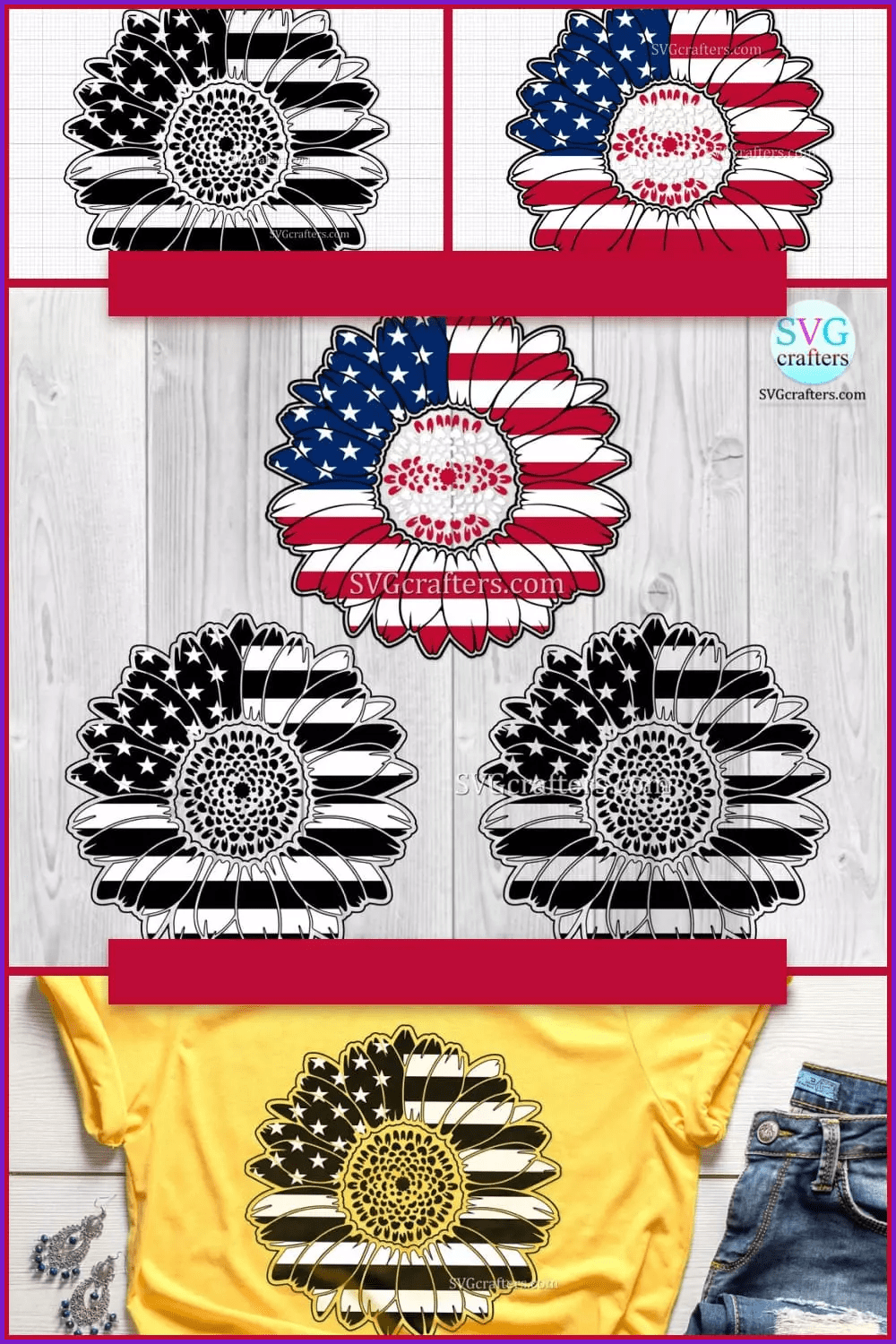 Price: $3
If you like sunflowers, then this patriotic solution will catch your eye. Here the product is in DXF, EPS, JPG, PDF, PNG, SVG file formats, which means you can use any editing program. Together with this American flag vector online and printable project will be awesome.
Distressed American Girl Lips
---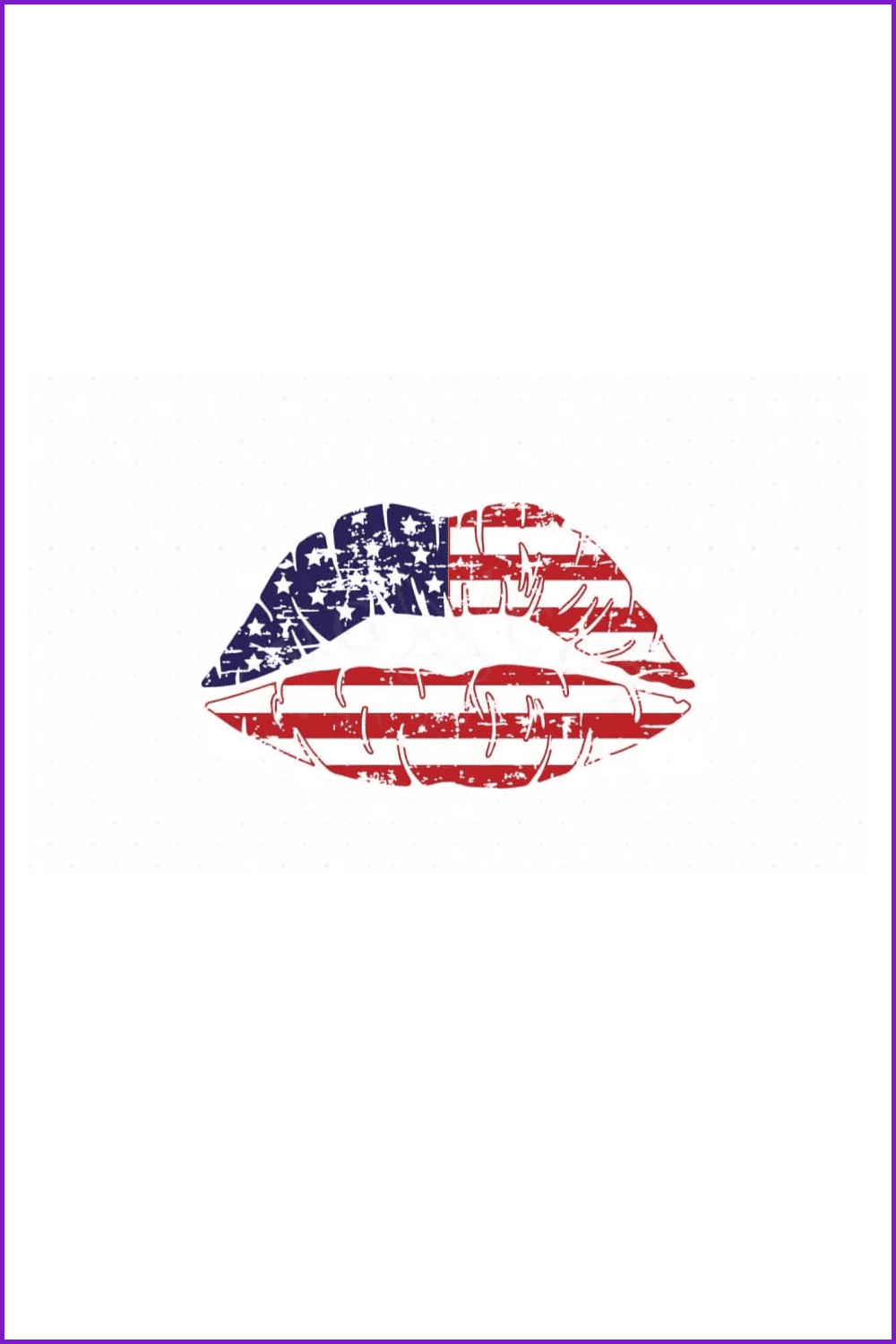 Price: $2
Here distressed American flag vector which will be a great girly addition to a patriotic design. Want a vibrant print? Then this is the perfect solution.
Power Lineman SVG
---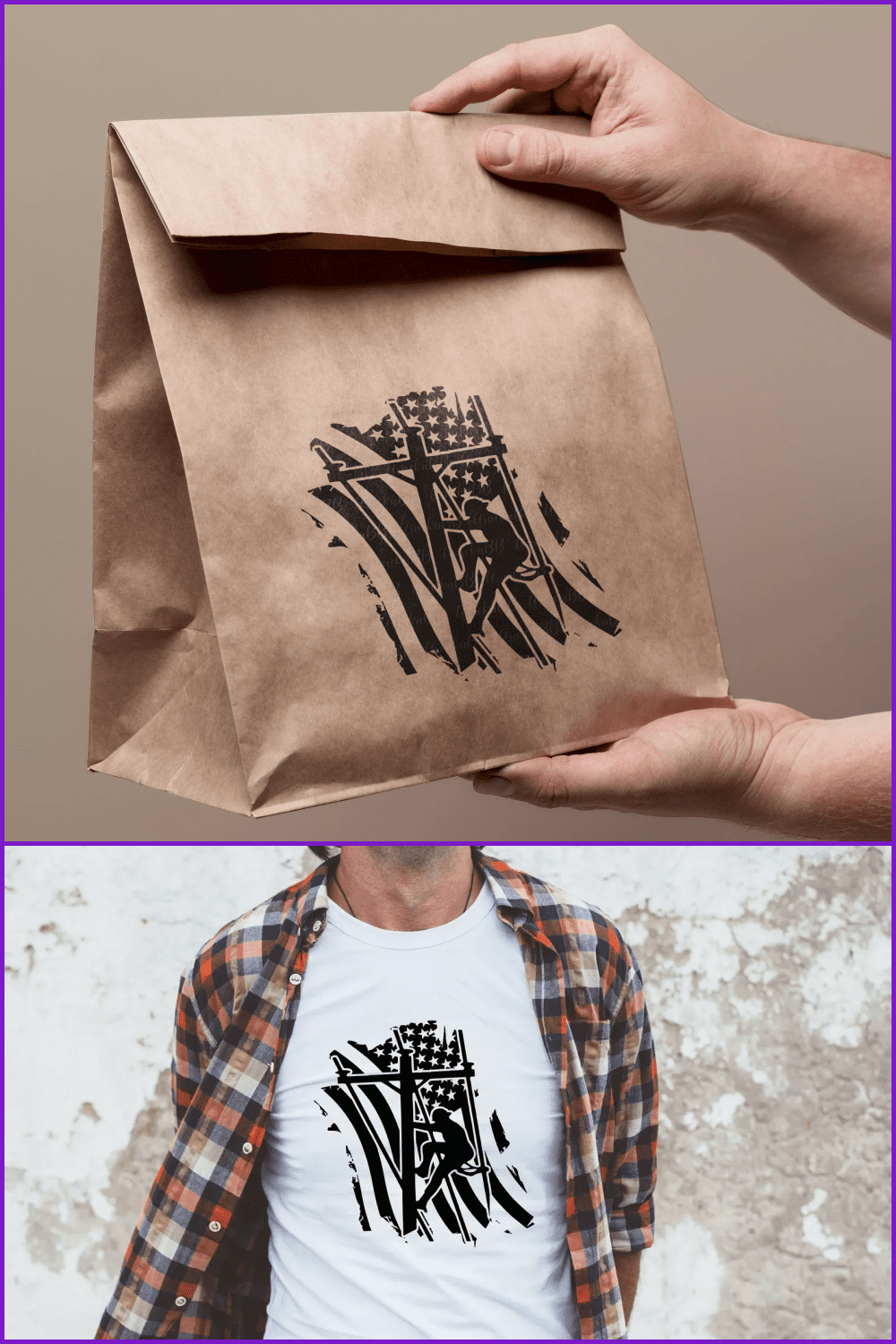 Price: $2
Patriotism can manifest itself everywhere, so don't pass this product by. Make a themed project using this vector American flag.
Distressed Flag SVG Bundle
---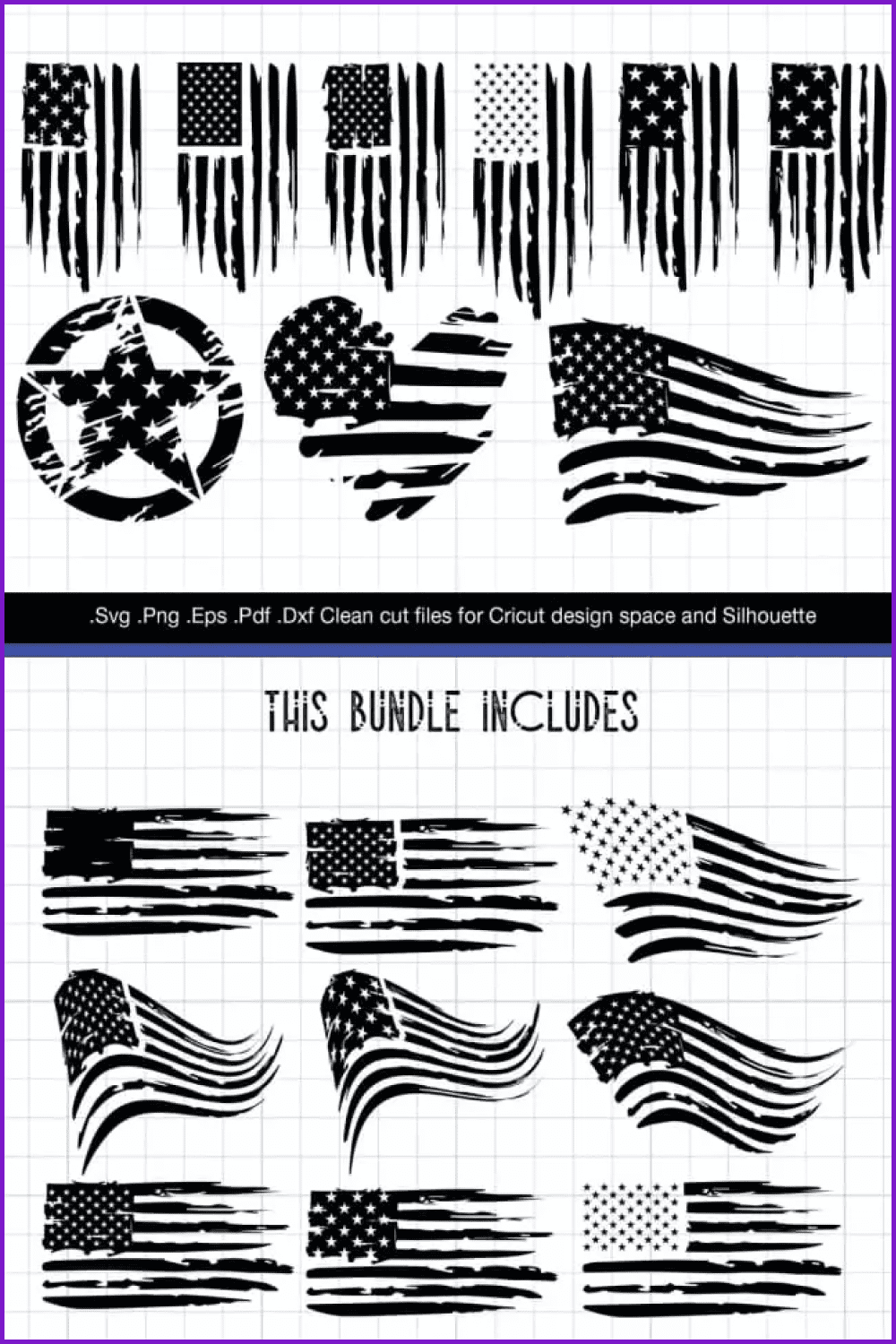 Price: $3
This stylish set includes 24 white and black elements in different file formats. Work with them in an easy-to-use program to create striking slideshows, websites, banners, and advertisements.
Patriotic Lips SVG
---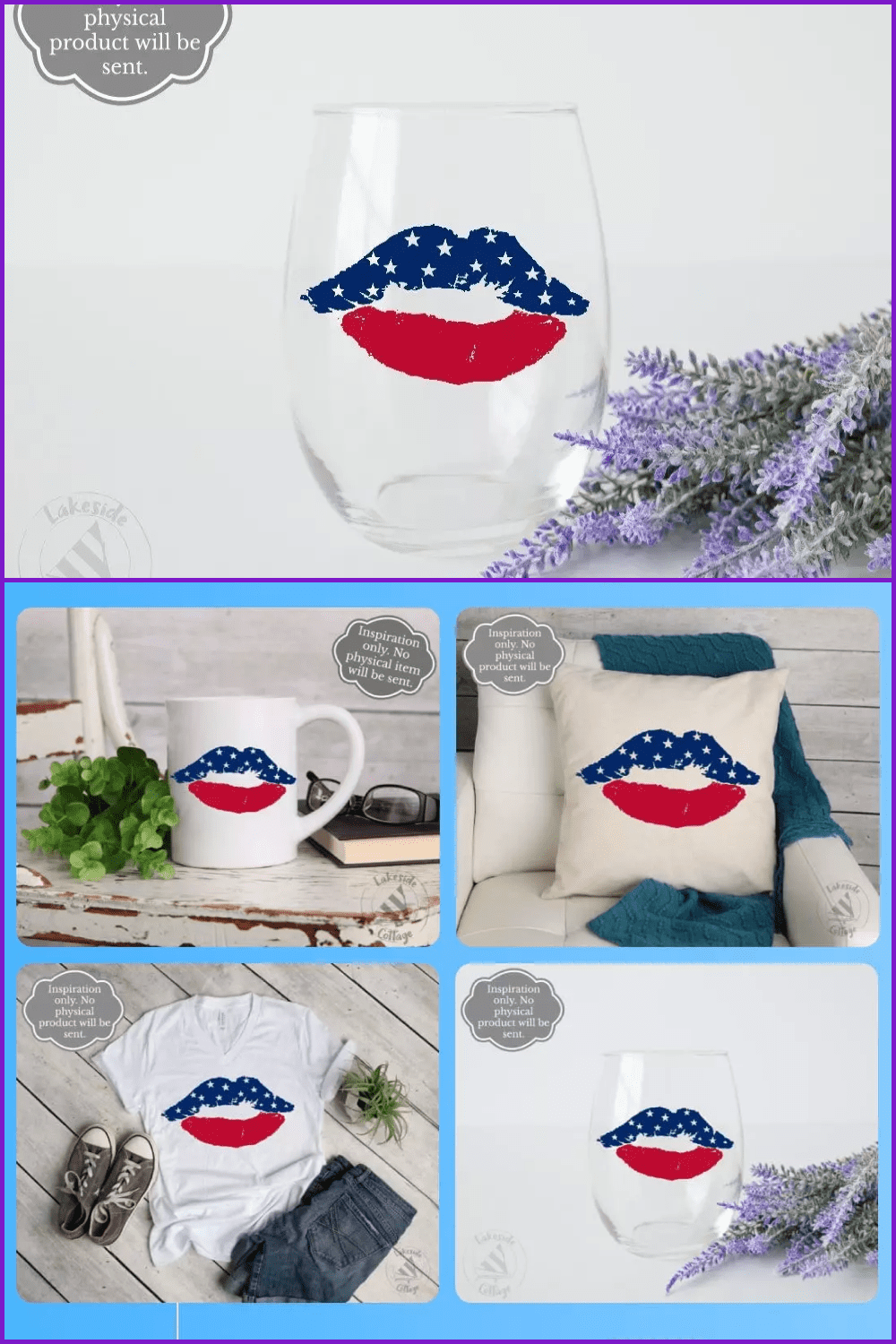 Do you want to diversify your designs? Then this American flag graphic is the perfect solution. Create any patriotic artwork using these eye-catching lips.
Labor Day Grunge American Vector Flag Illustration
---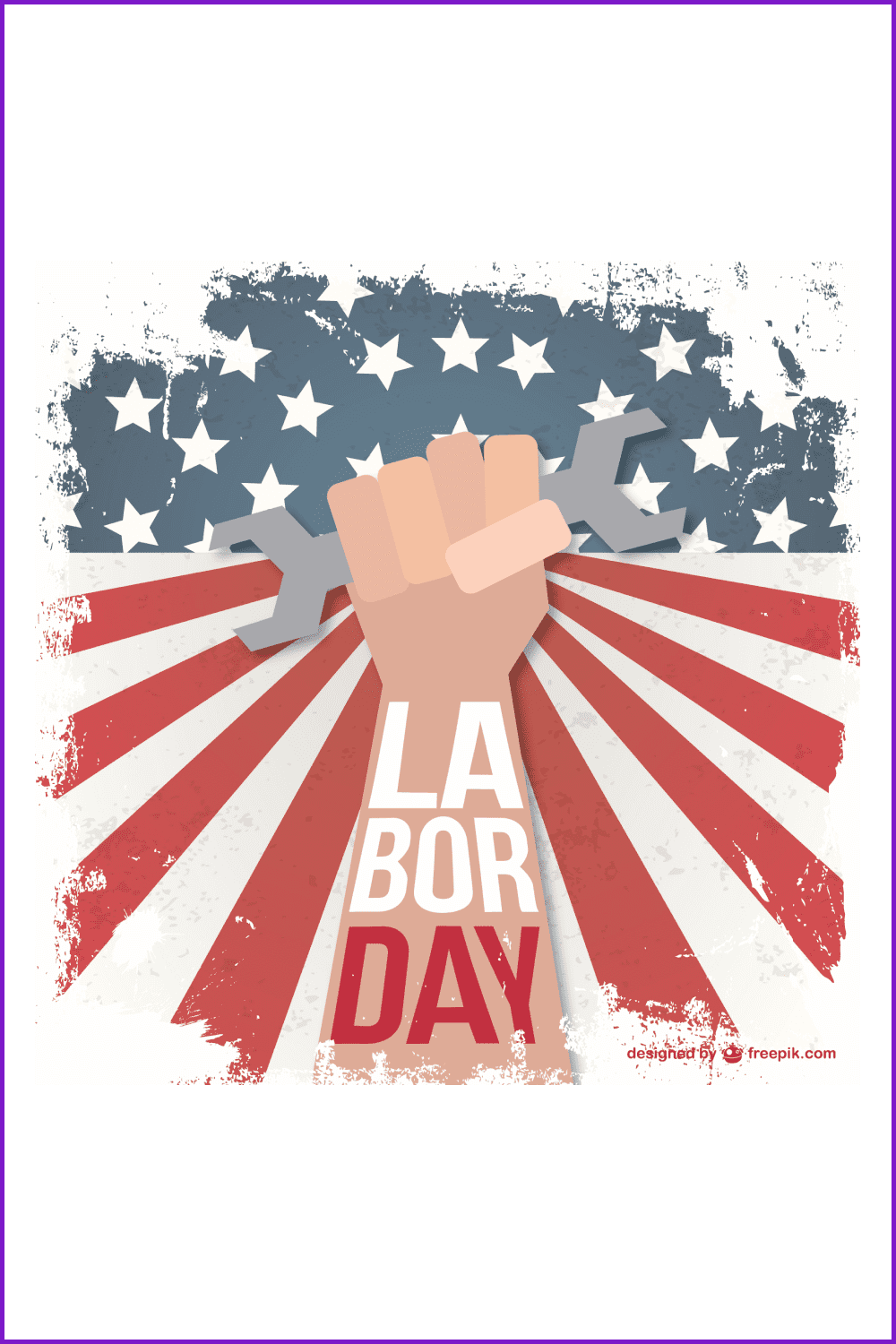 Price: available by Freepik subscription
Grunge is eye-catching and suits various life spheres. It is perfect for bike clubs, rock music festivals, banners, blog posts, and many other purposes. You can create stickers, decorate social options pages, or make a post with this illustration. In addition, you can print it on a t-shirt or congratulations card. Just check the product page and you will see how good it is.
President's Day With American Flag
---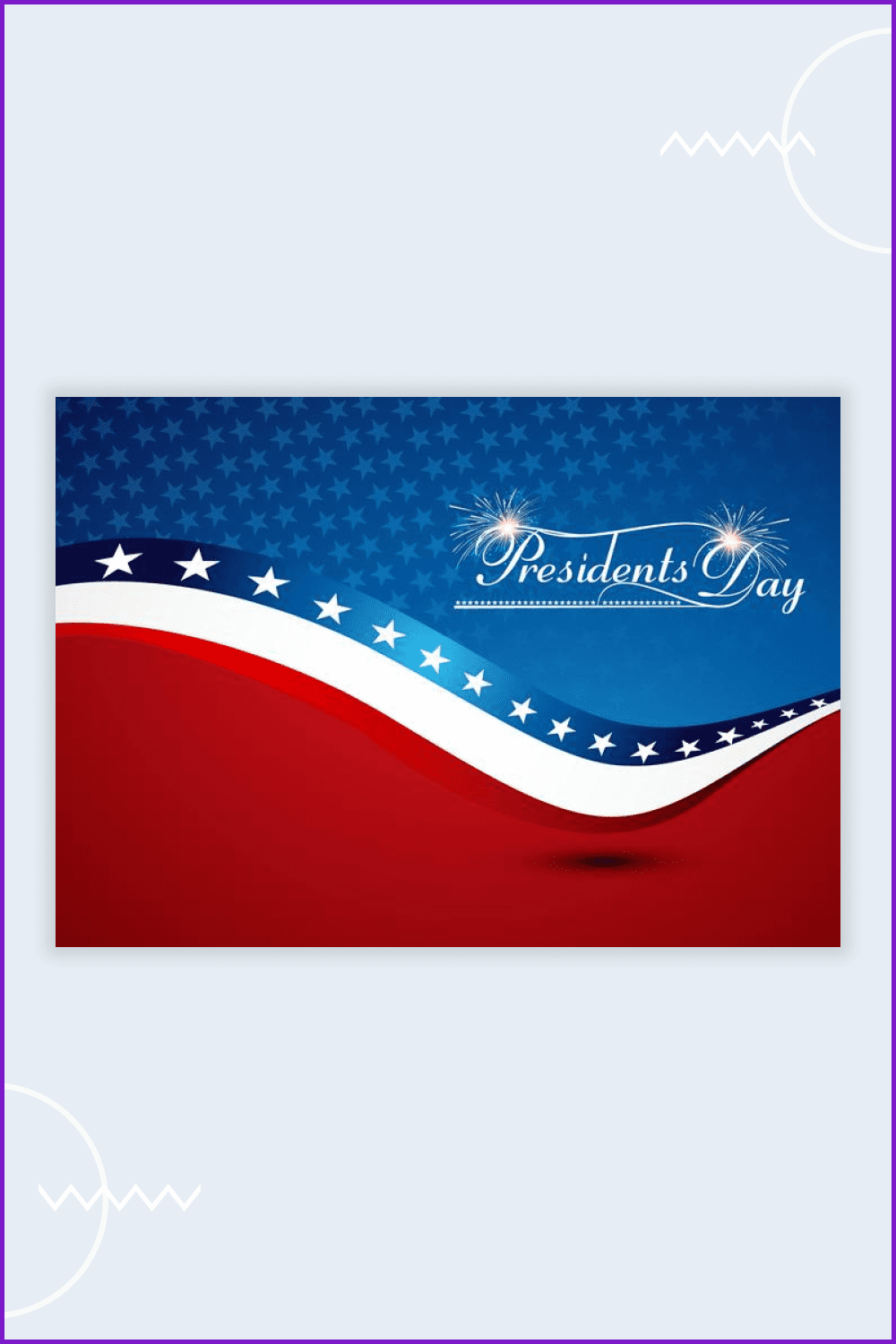 Price: available by Vecteezy subscription
President's Day is another American holiday and you have to be ready for it. In order to make your web project ready for it, you can use this flag illustration. It is bright and made in the American style. It has stripes, stars, and a President's Day sign.

Made in the USA Vector Stamps
---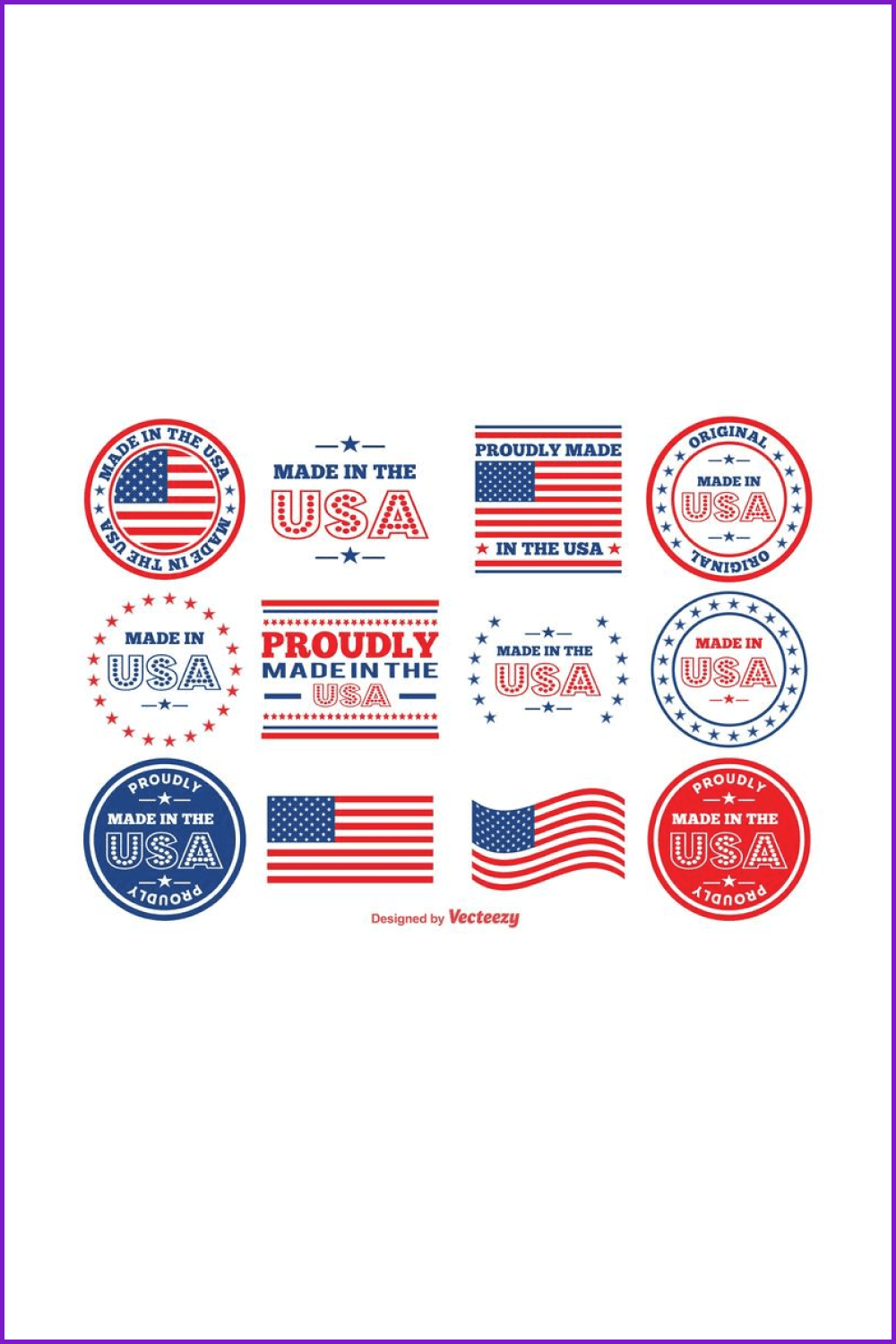 Price: available by Vecteezy subscription
In case you are currently looking for something one-of-a-kind, then this small collection is surely the way to go for you.
American Badges
---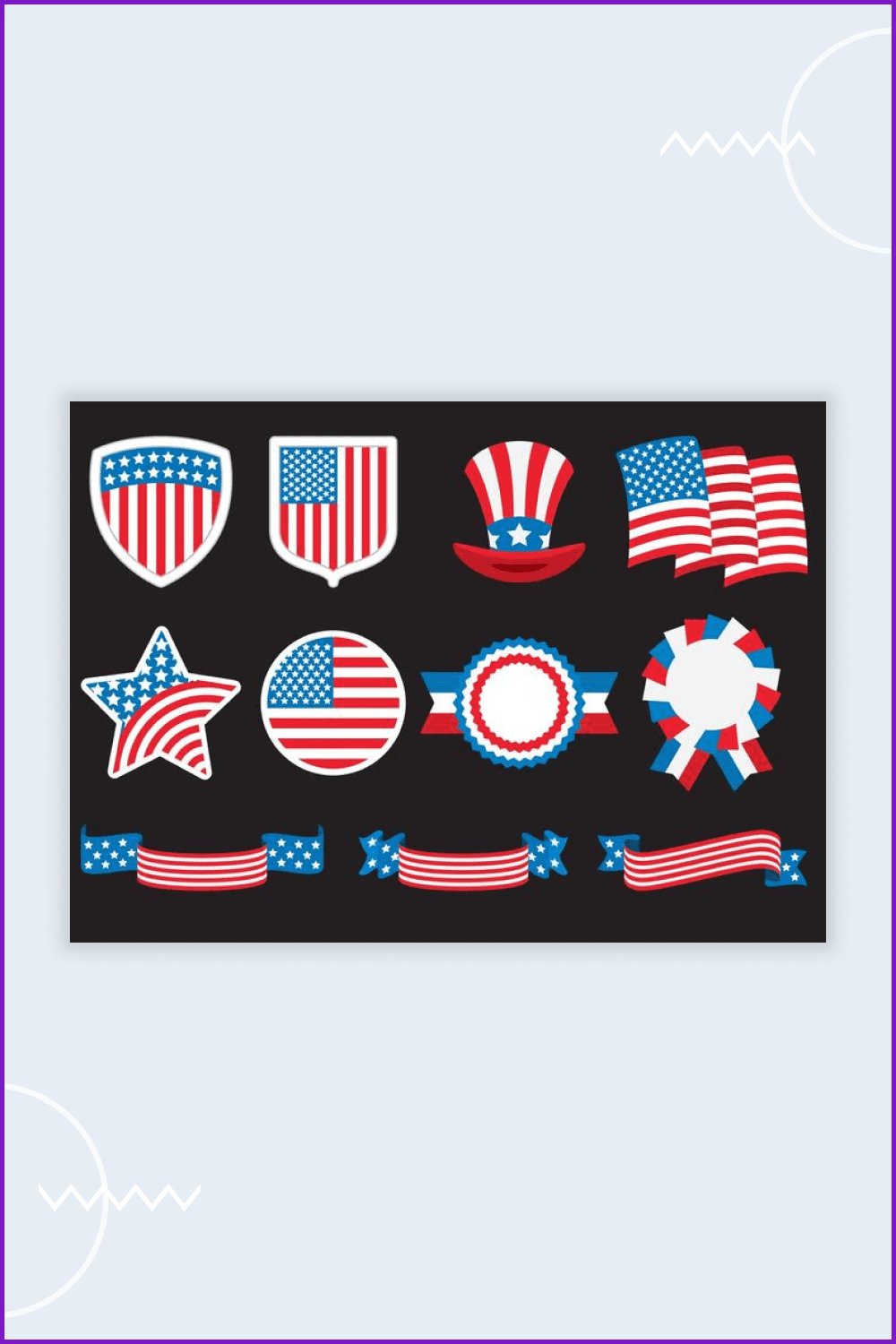 Price: available by Vecteezy subscription
Another set of lovely badges that will no doubt make any project of yours stunning and eye-catching, so go ahead and give it a try.
National American Memorial Day flat design Free Vector
---
Price: available by Freepik subscription
This is a great American flag graphic for those who want to prepare a patriotic project. It is easy to customize and has a multipurpose function.
USA Grunge Flag
---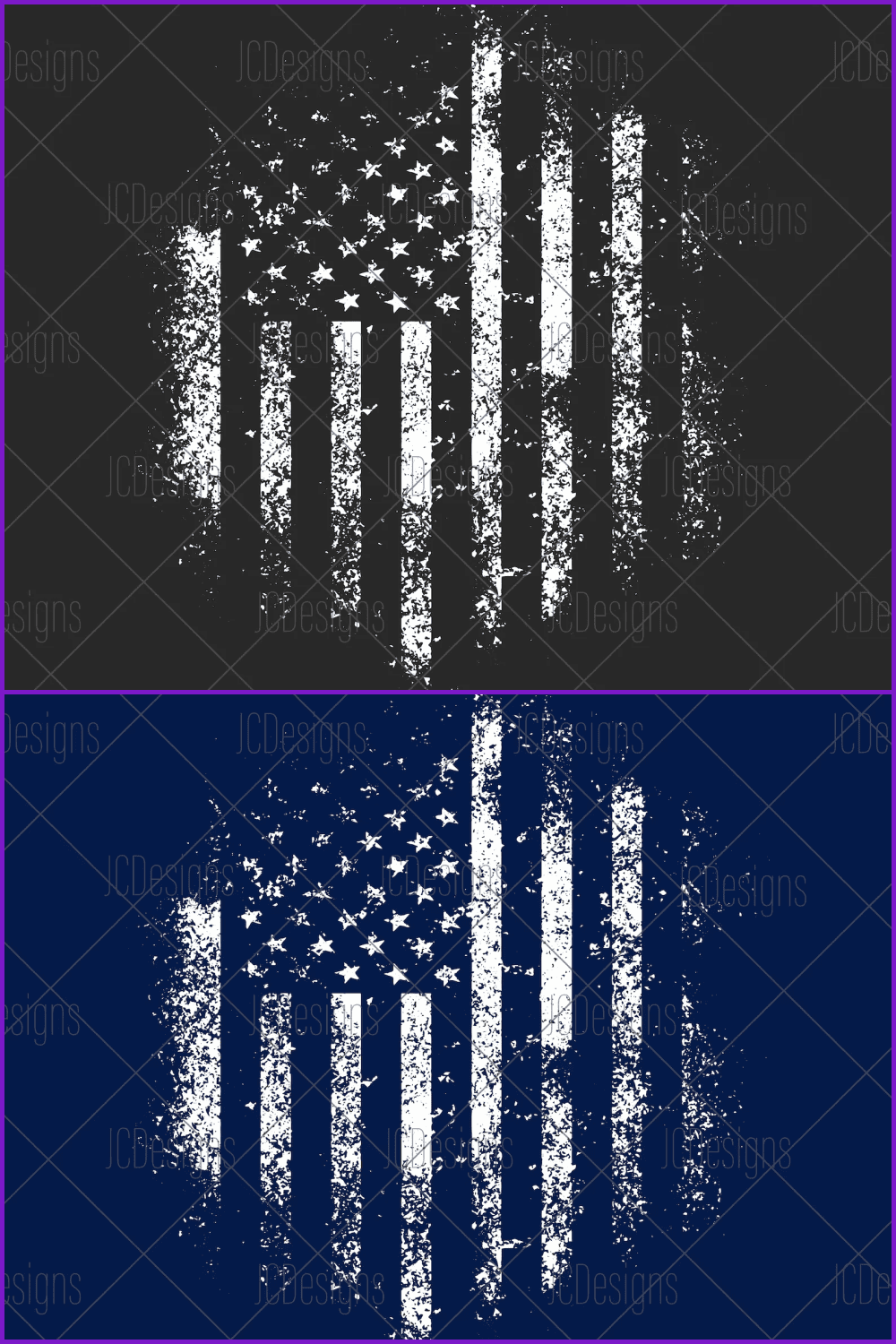 Price: $3.59
Here is the perfect grunge American flag vector for posters, websites available in SVG, EPS and PNG files. Buy the product if you want to diversify the design.
Red White and Rawr SVG
---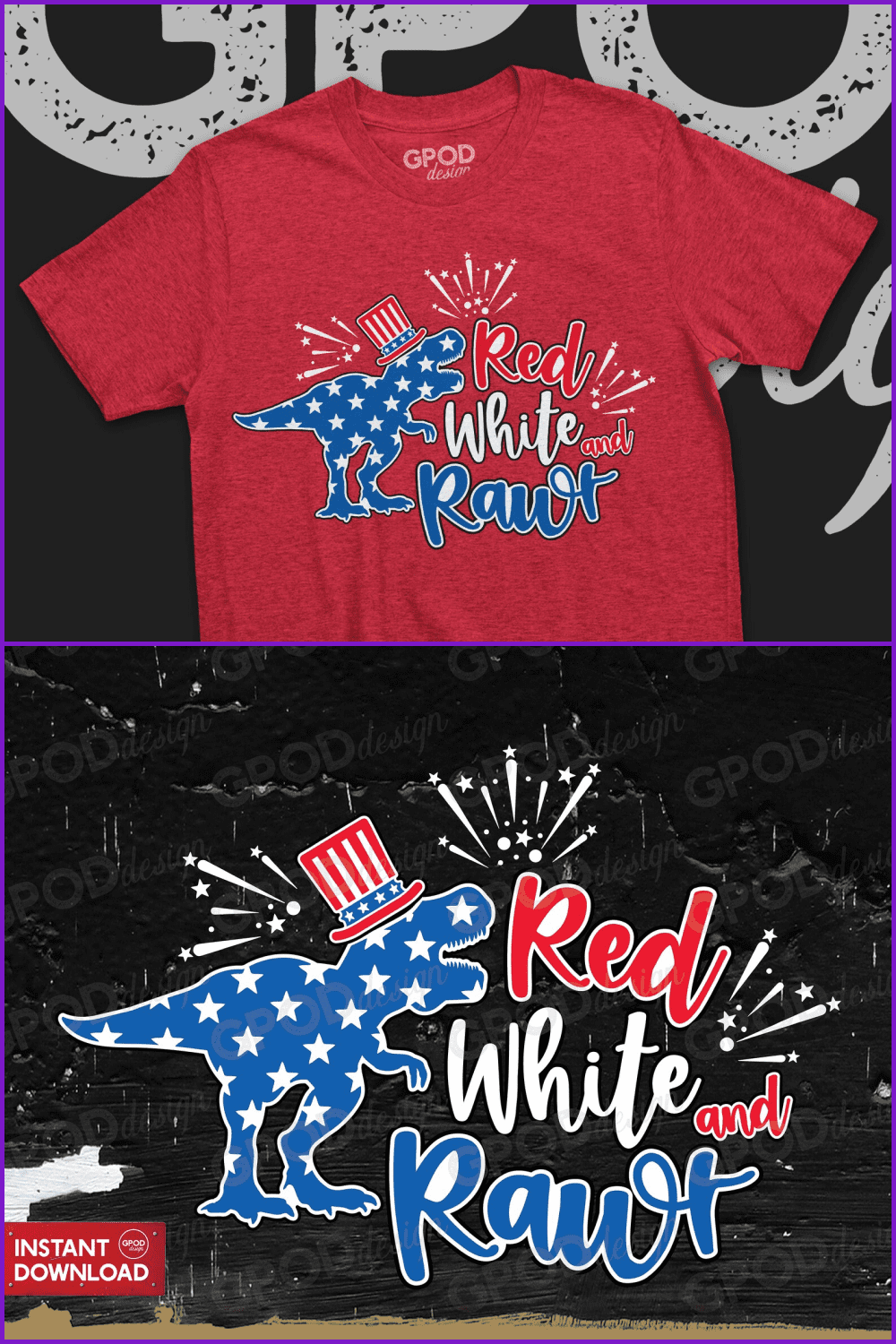 Price: $4.79
This bright vector USA flag is great for patriotic design. Feel free to use it as a gift print.
American Pride Rainbow Flag
---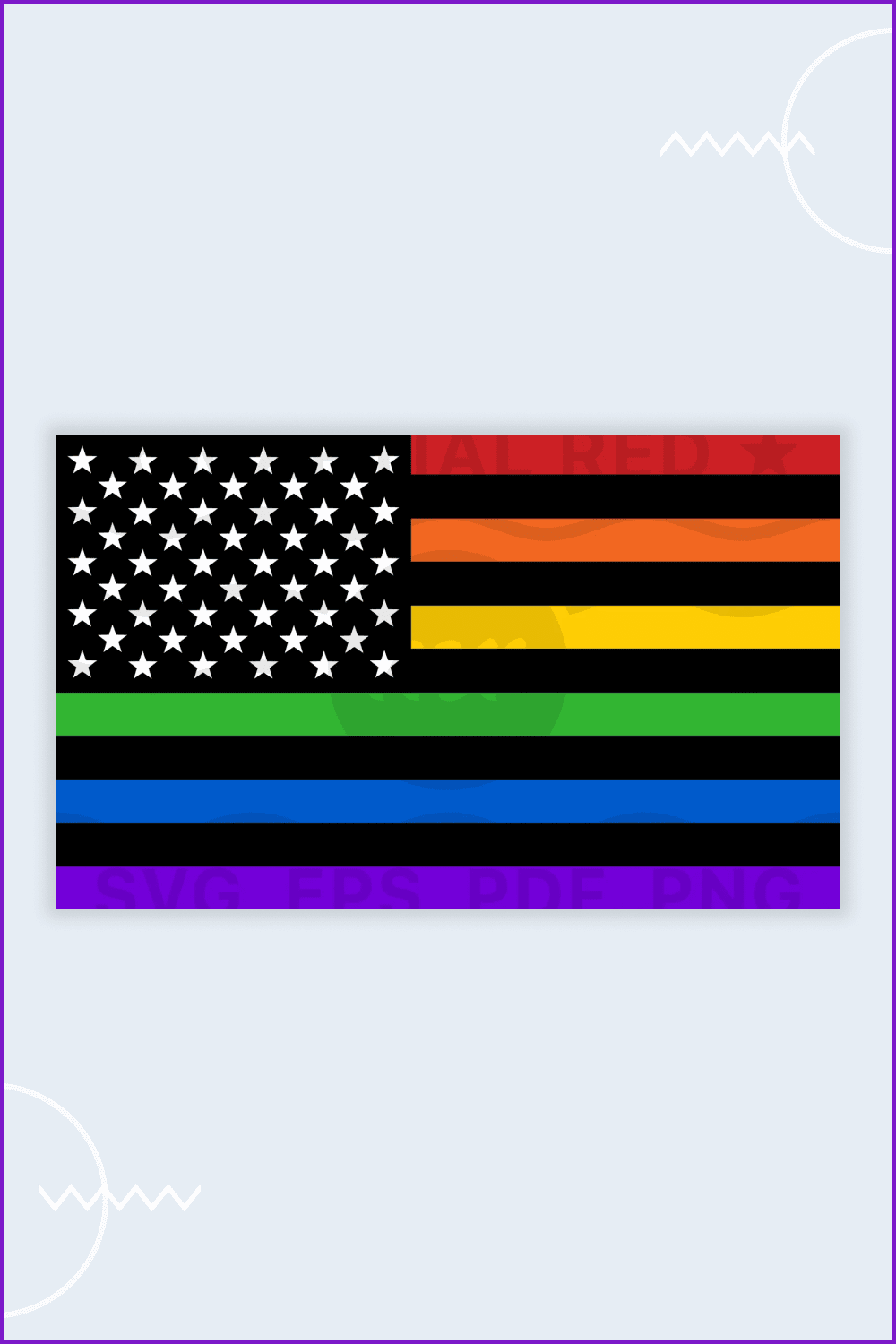 Price: $5.99
This is an LGBT solution for anyone wanting to stand up for their rights. It is available in SVG, DXF, EPS, PDF, and PNG.
Rifles American flag
---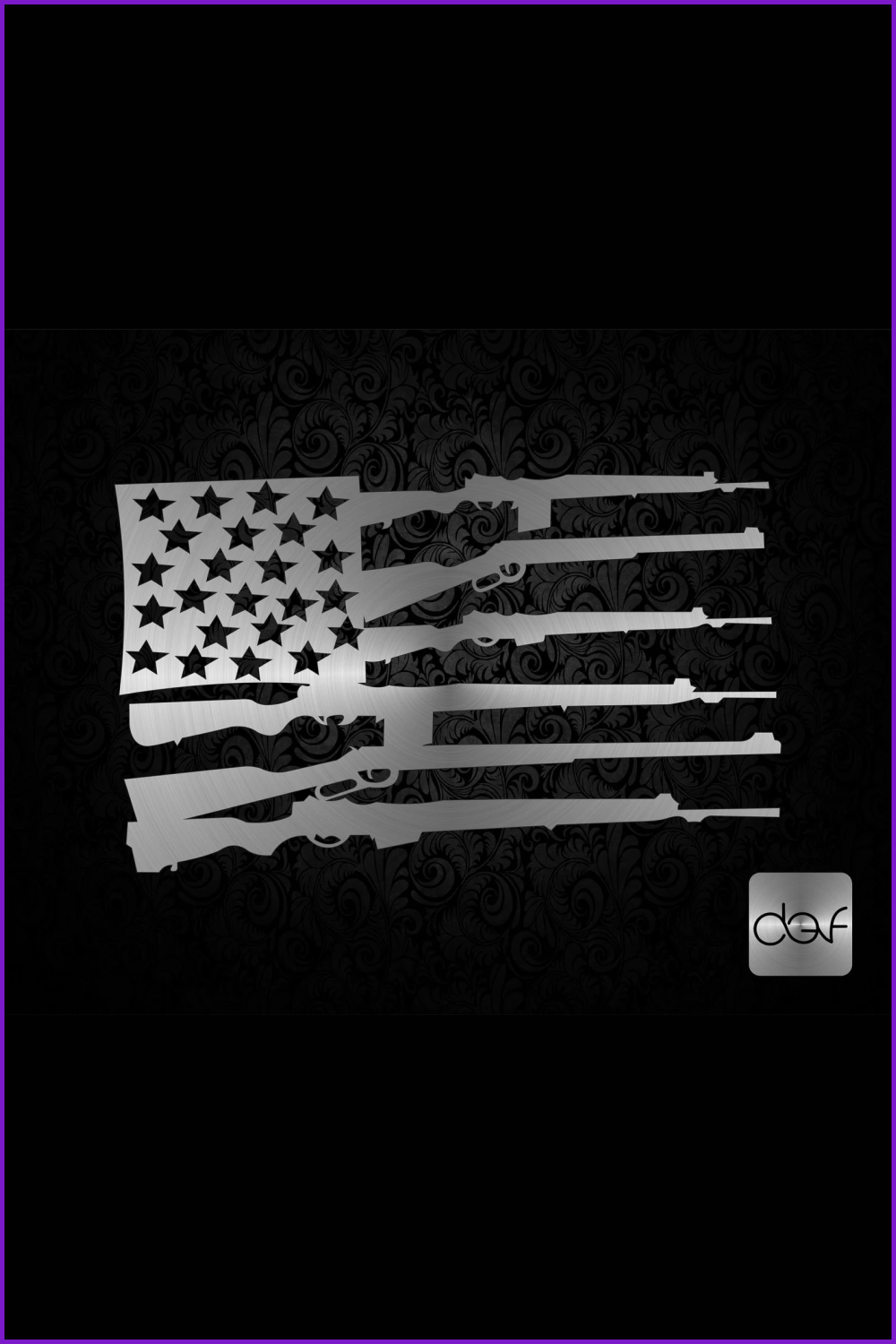 Price: $6.58
The vector American flag is a great solution for a sign, banner or logo for a gun store or shooting training course.
Spirit of a Nation Vector Image
---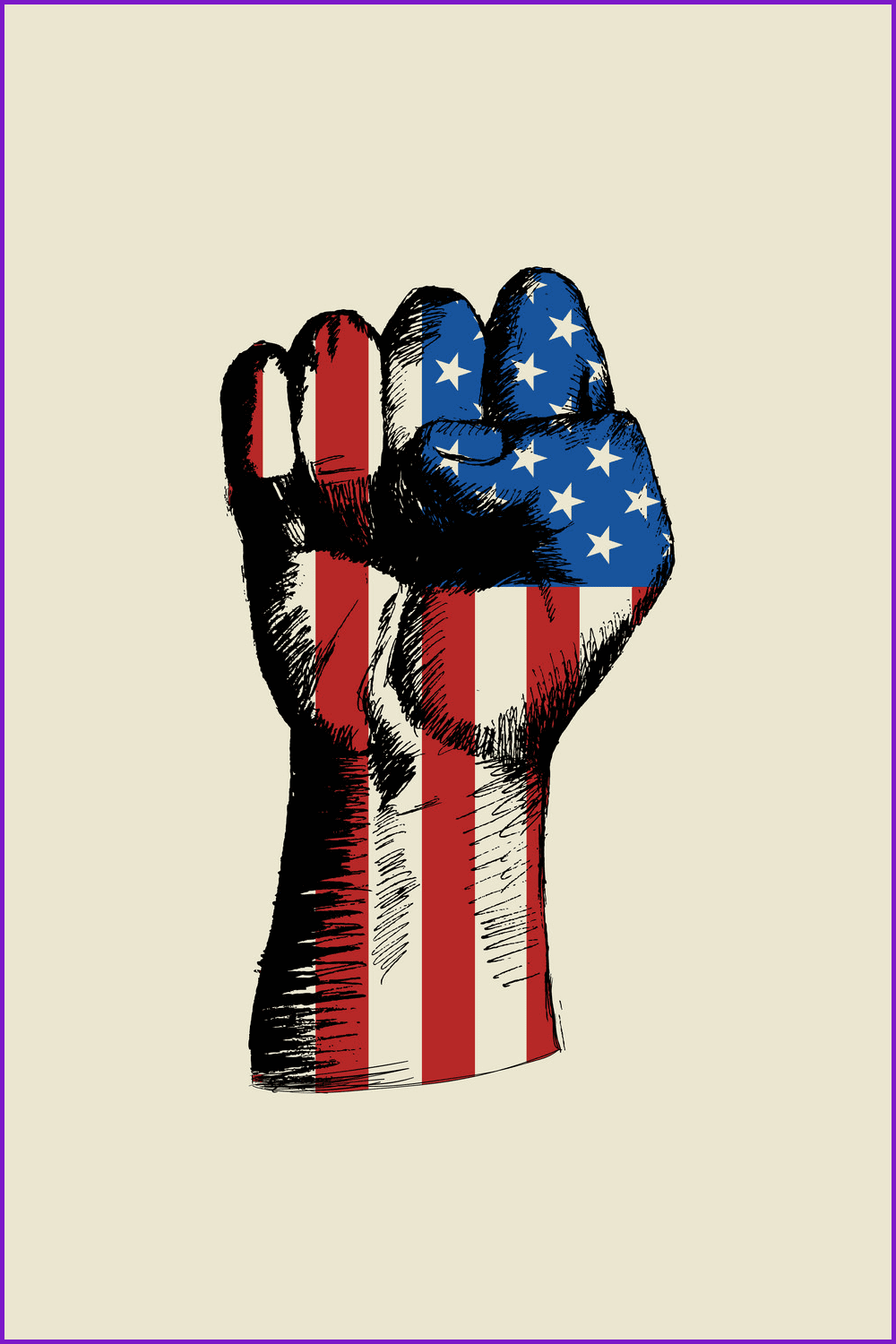 Price: $14.99
To add a strong element to your patriotic project, apply this item that symbolizes strength and fortitude.
Big Set of American Style Patterns
---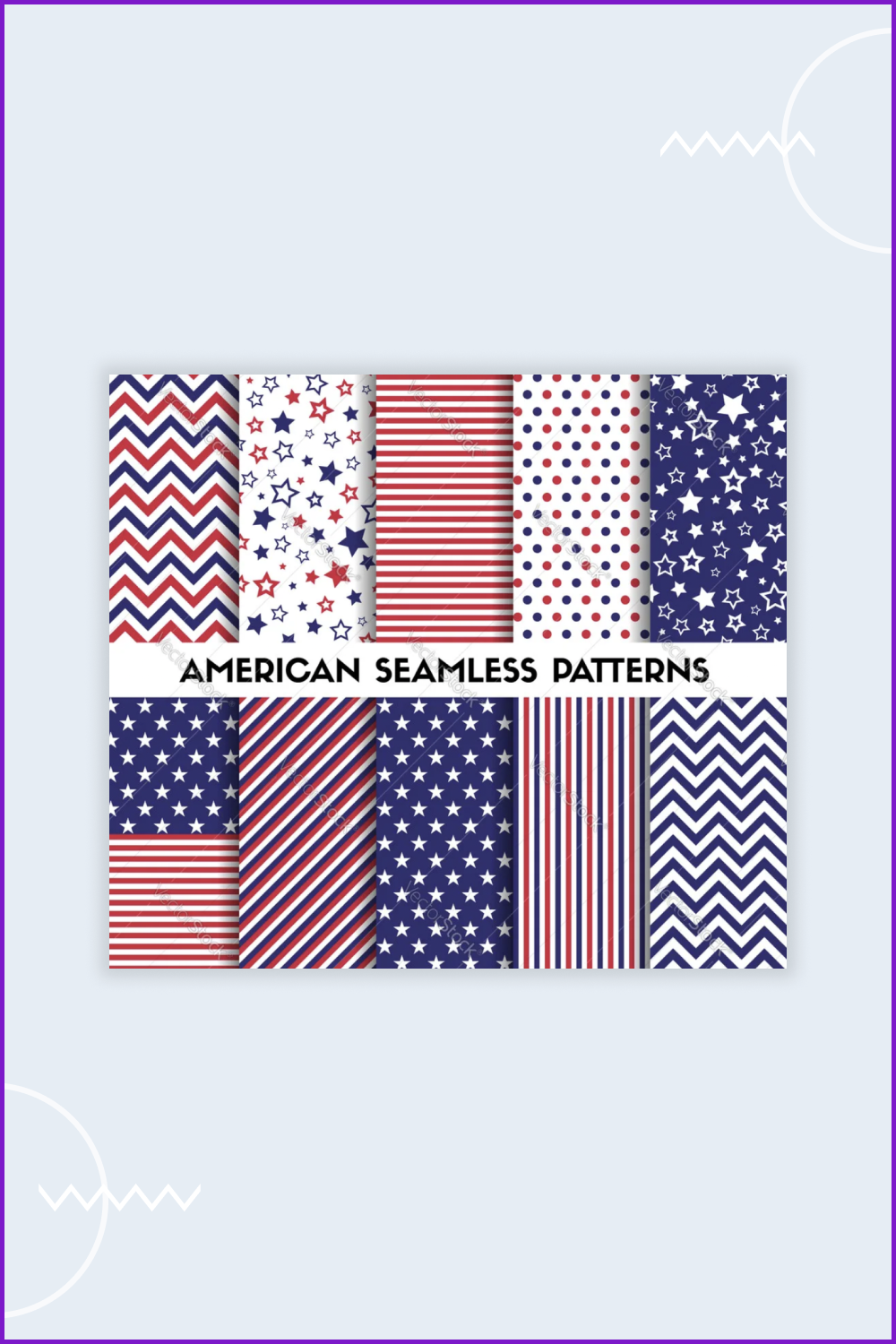 Price: $14.99
These are eye-catching patterns in American flag style suitable for covers, prints, case printing, etc.
American Flag in Form Heart
---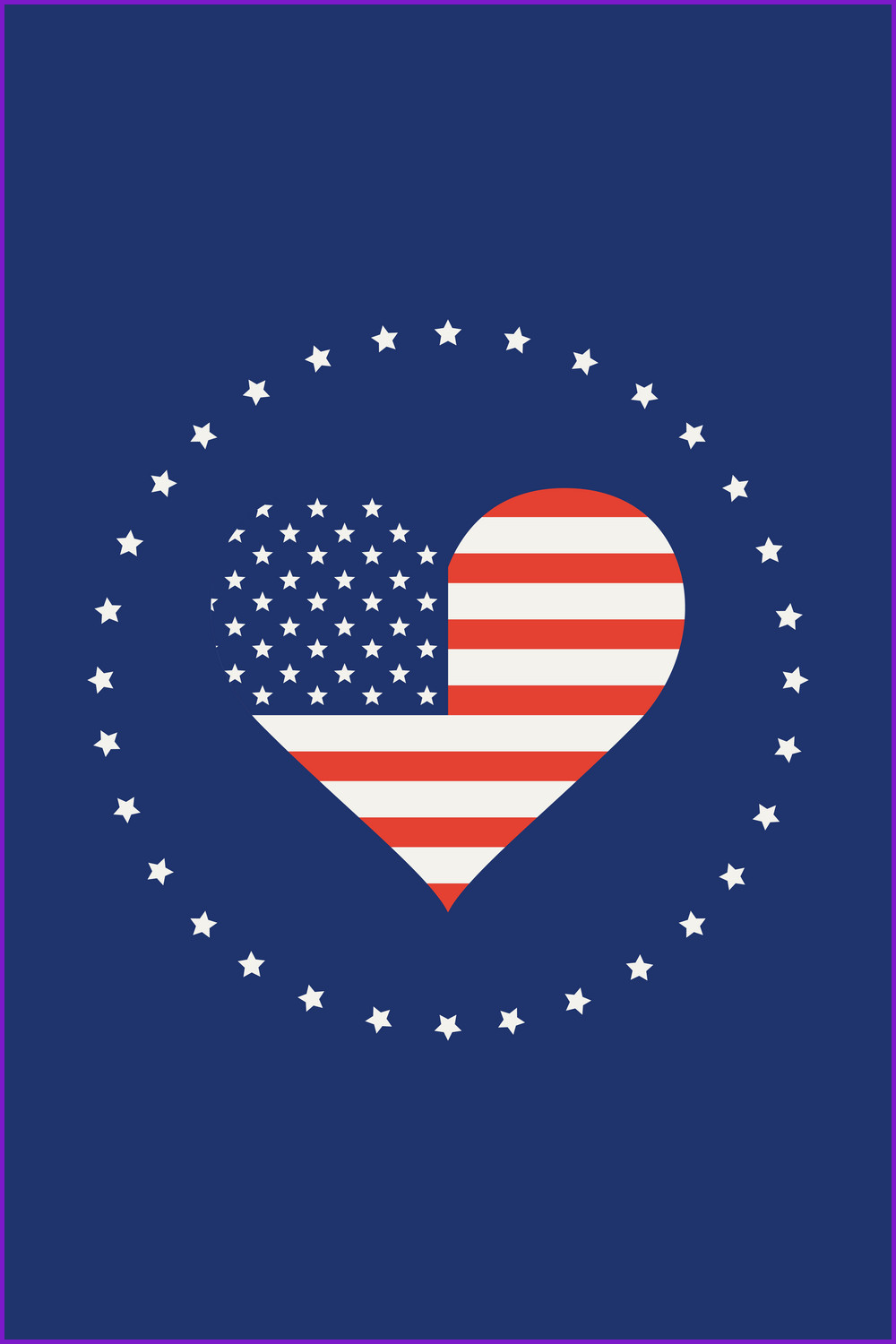 Price: $14.99
Express your love for your country with this symbolic American flag in the shape of a heart. Show your patriotism to the fullest.
Flag of USA
---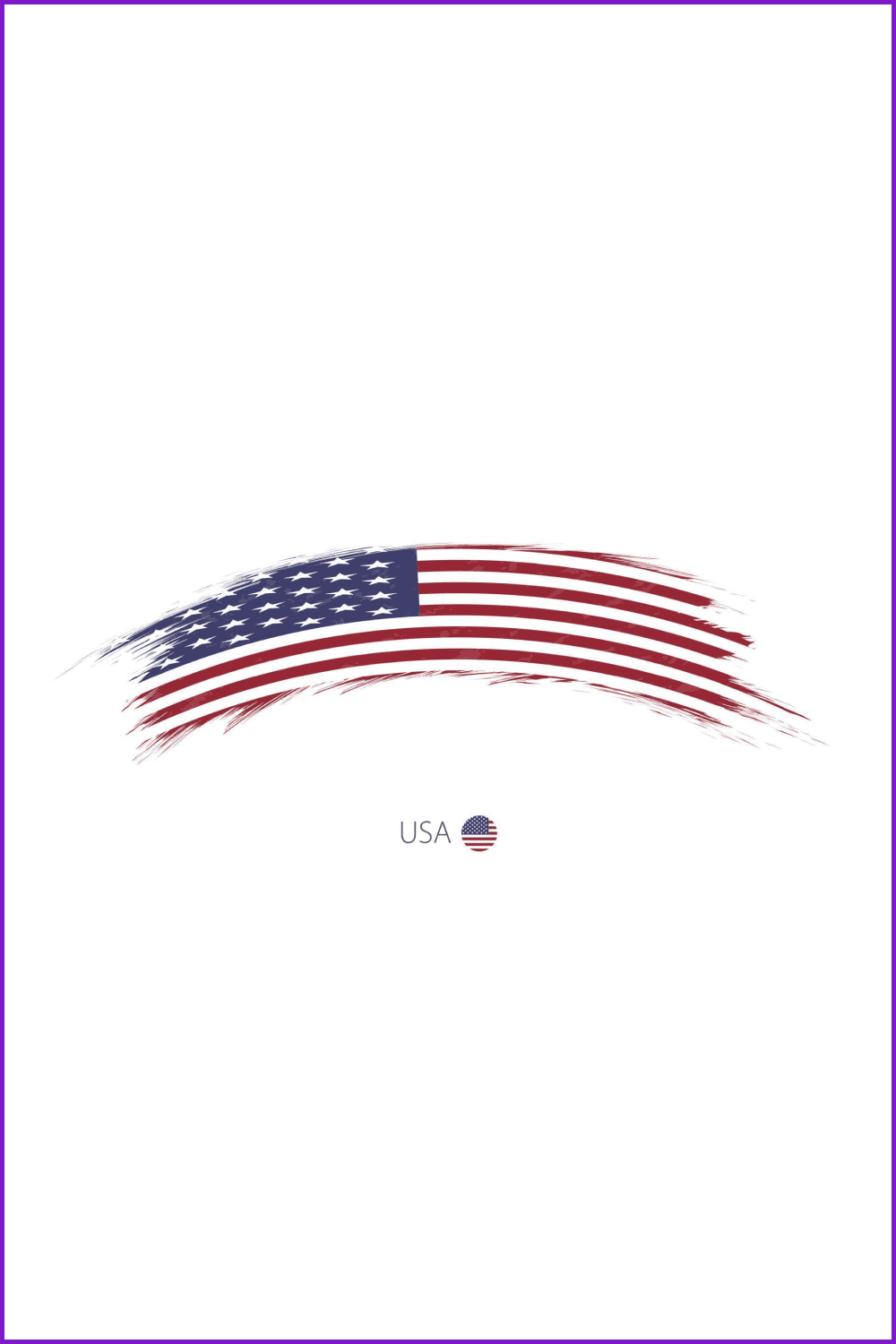 Price: available by Vecteezy subscription
This is another unique solution for presentation backgrounds, websites, banners and other projects. Create patriotic artwork easily with our offerings.
English Bulldog in 4th of July
---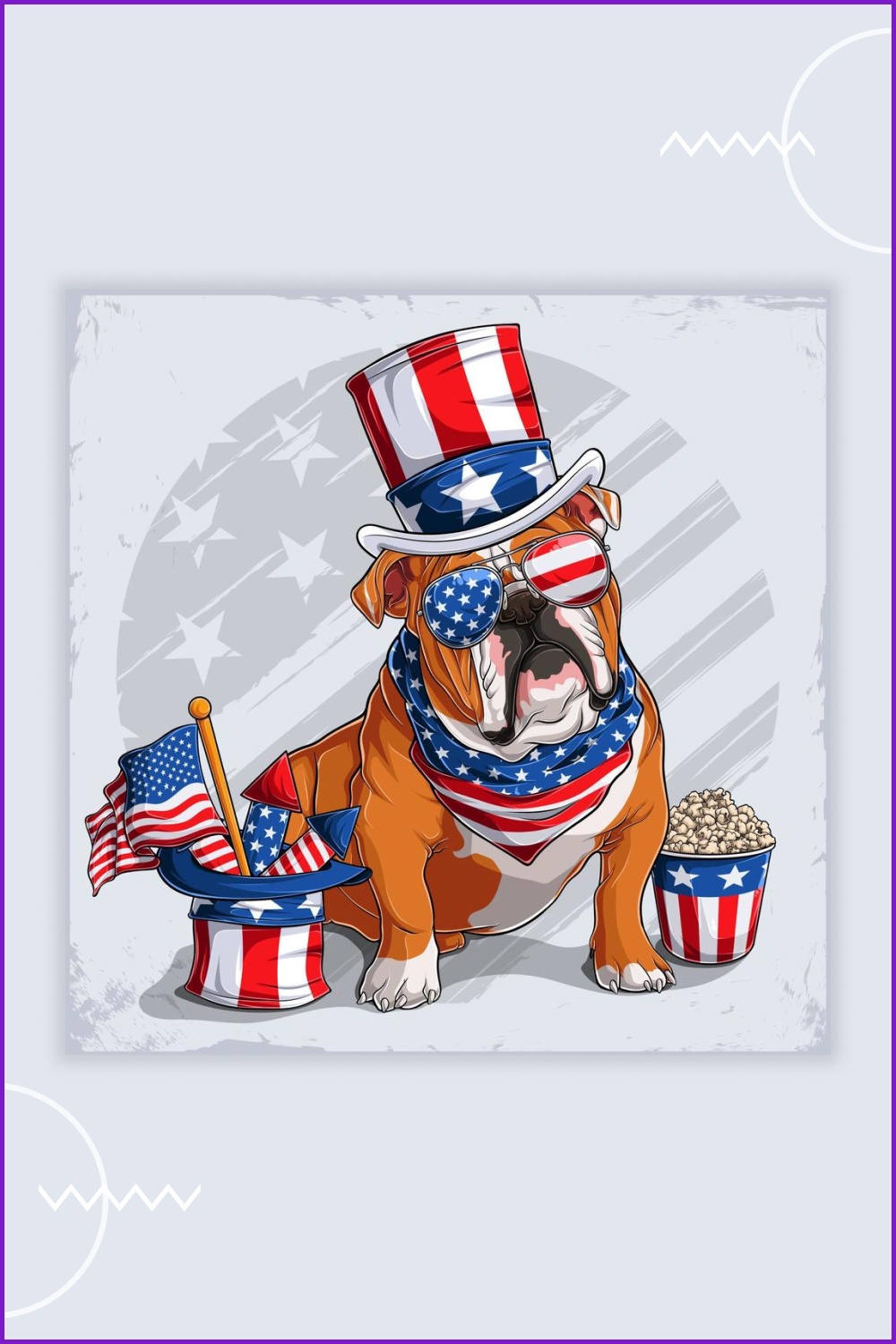 Price: available by Vecteezy subscription
Looking for an unusual and stylish American flag graphic? Then this product is the perfect choice. Create prints, posters, advertisements, etc.
Puzzle with American Flag Symbol
---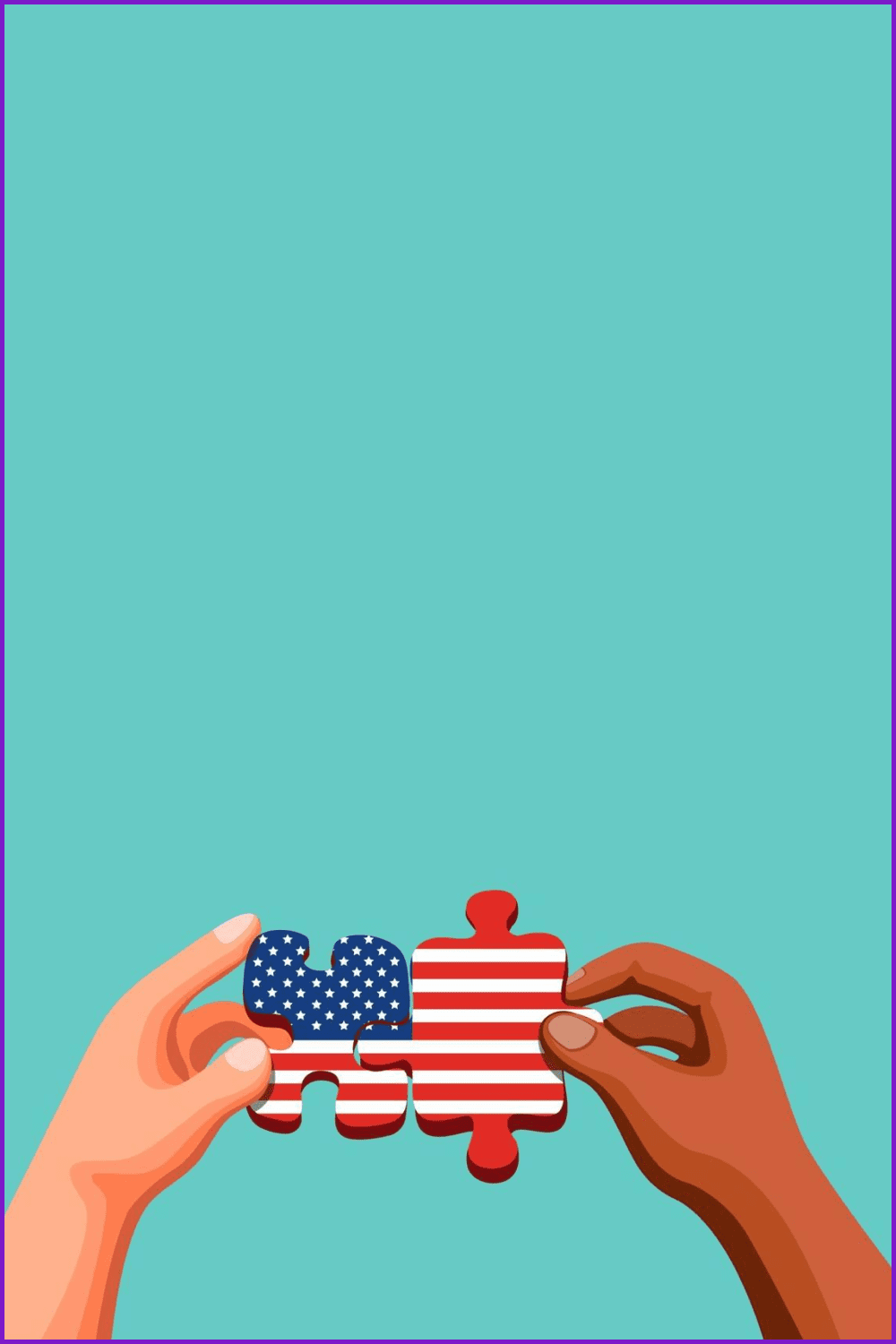 Price: available by Vecteezy subscription
Here is the US flag vector image as a symbol of unity and solidarity looks original and stylish. Apply it as a background, or cut it out with any program and use it in different designs.
10+ Best Free American Flag Vector
Patriotic projects are always filled with as much useful information about your favorite country as possible. A variety of ready-made templates and products allows you to reduce the development time for presentations, websites, signs, advertisements, banners, billboards, business cards, etc. You can also get inspired by amazing gift ideas to make Independence Day memorable. Now let's check out some free products we've picked up.
Vintage Style Made In the USA Illustration
---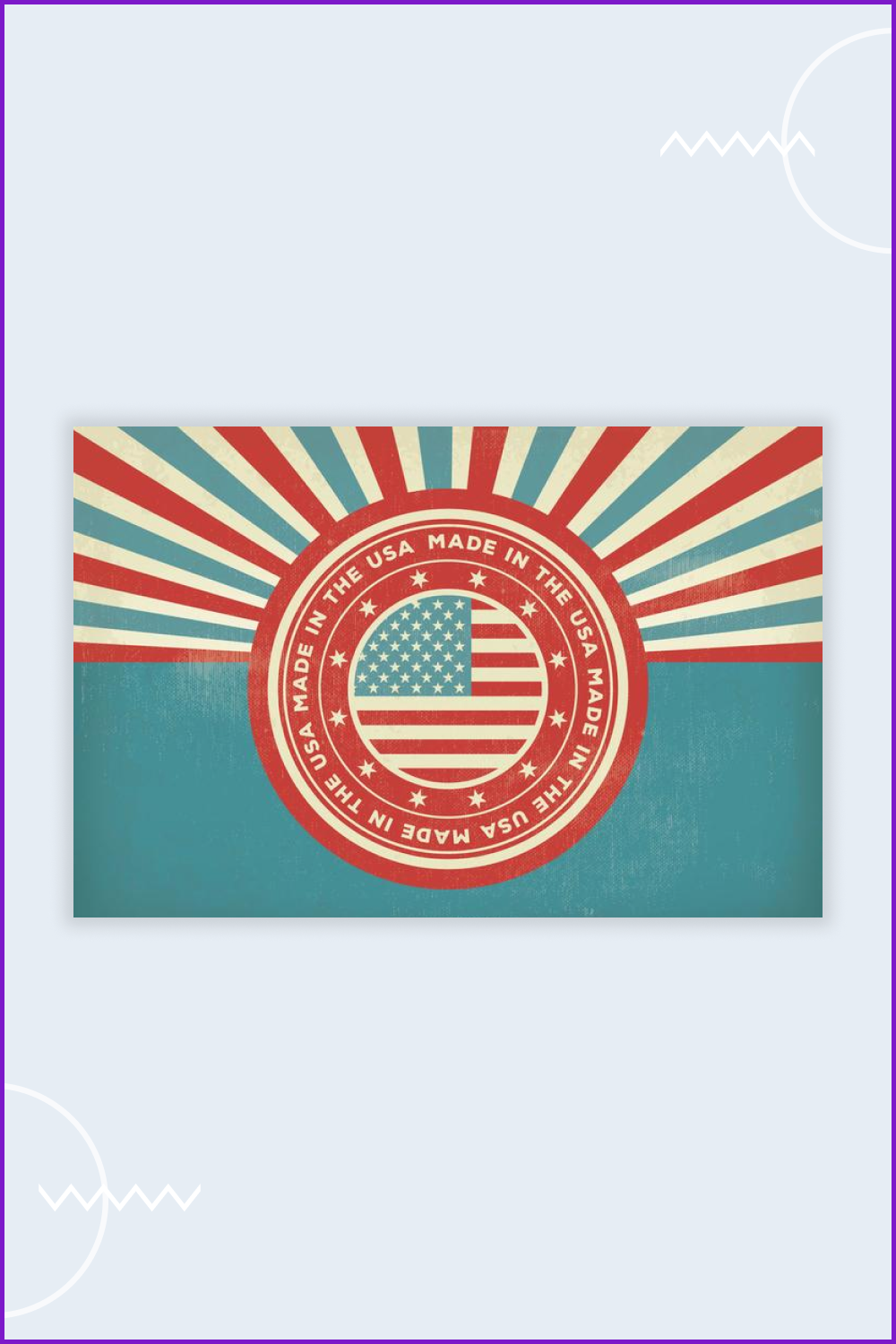 American Vintage is a very attractive style. Many people prefer it when it comes to US holidays and American-style decorations. From some perspectives, this illustration looks like a stamp or a postcard. It clearly says "Made in America" on it. Moreover, due to the red-blue-white color scheme, one can clearly say that this is American vintage.
Independence Day 4th of July American Flag Vector Illustration
---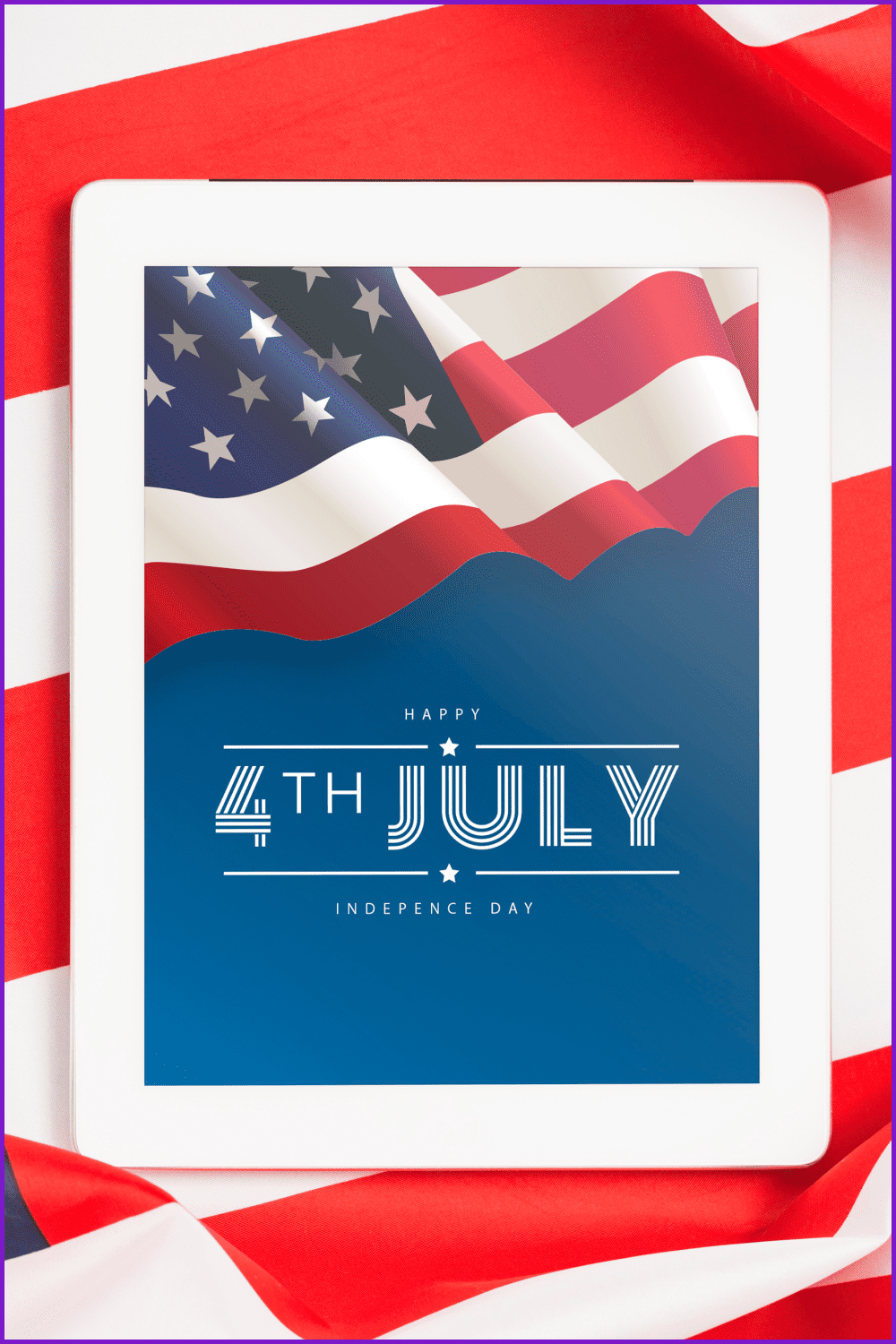 In order to attract more attention to your website, you have to decorate it. And the 4th of July is a great chance to do just that. You will need a few elements for banners, backgrounds, or invitation cards and this 4th of July Illustration can help you. It is simple and attractive. The perfect choice for congratulations cards, certificates, and photo albums.
Independence Day 4th of July Creative American Flag Vector Illustration
---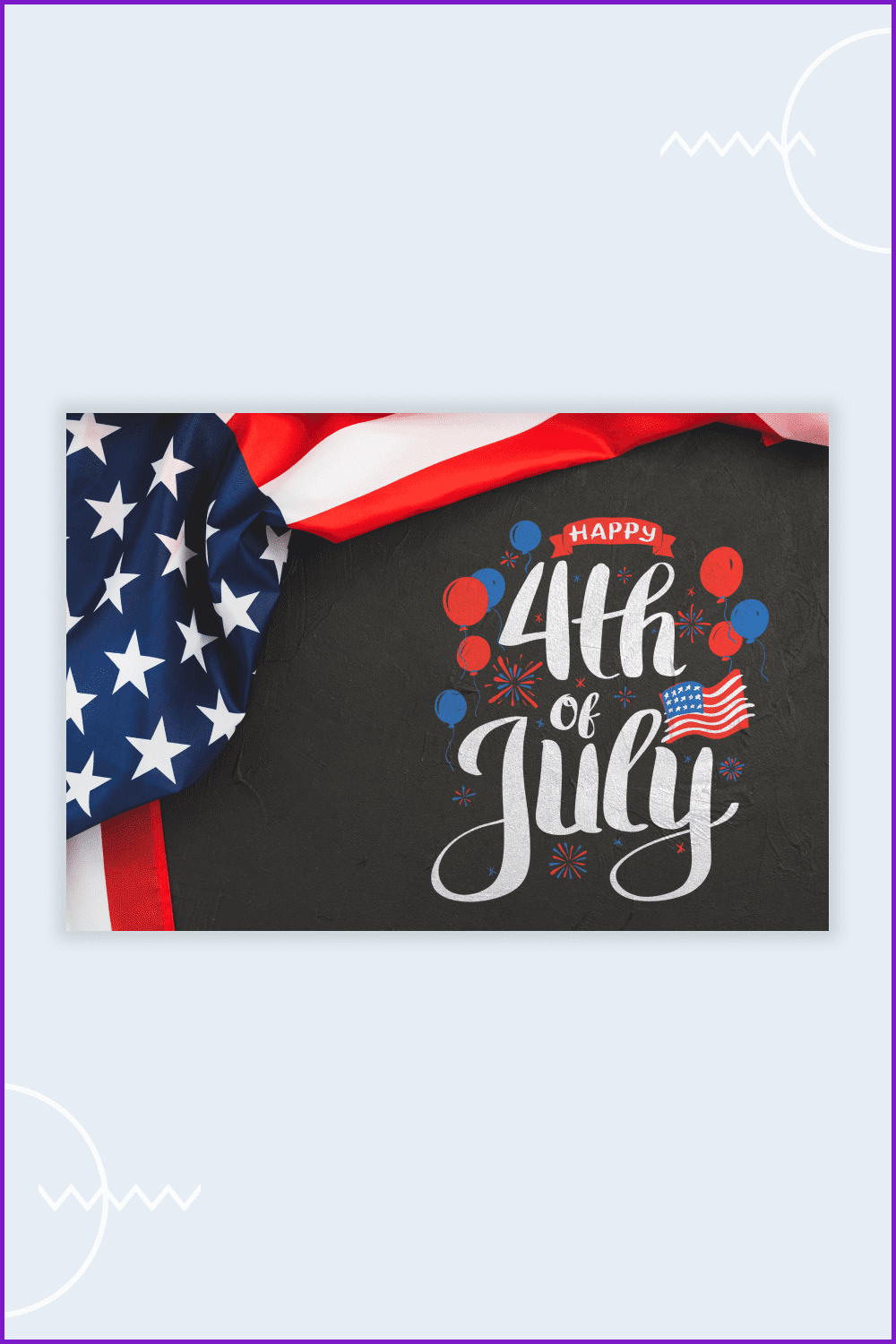 Creative American style vector illustration is a perfect choice for the 4th of July. And we have such a product for you. It has a flag image and an American flag color scheme. With this illustration, you can make an eye-catchy design and impress your customers. Just download it and use it for your web projects.
Retro Happy Memorial Day Background
---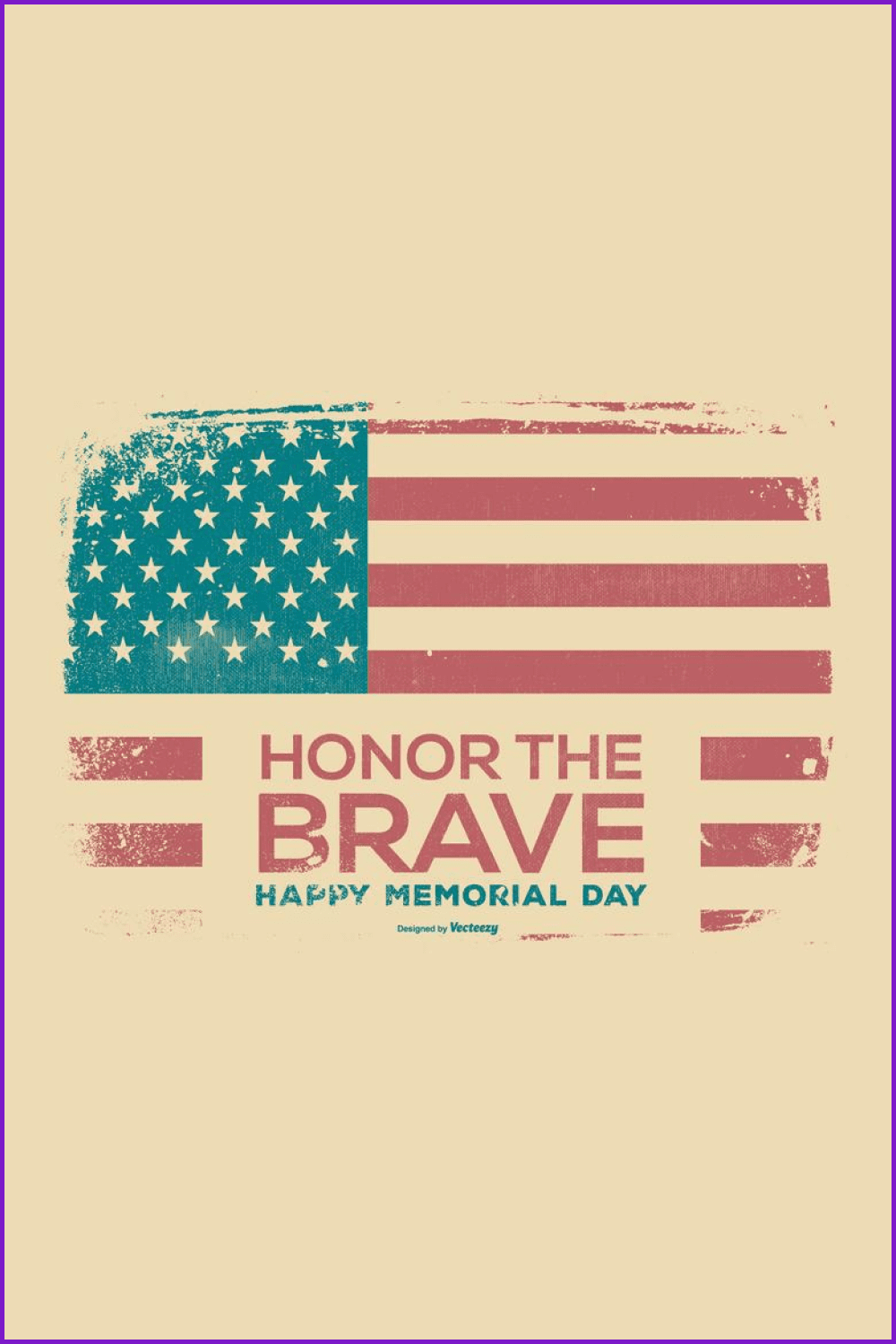 Retro design for Memorial Day illustrations tracks back to the Vietnam War and creates a related atmosphere. Designers made it in American style and you can use it for advertisements, blogs, magazines, and greeting cards. It is multipurpose and you can use it even for stickers. It's a great option for any design project.
American Culture Free vector
---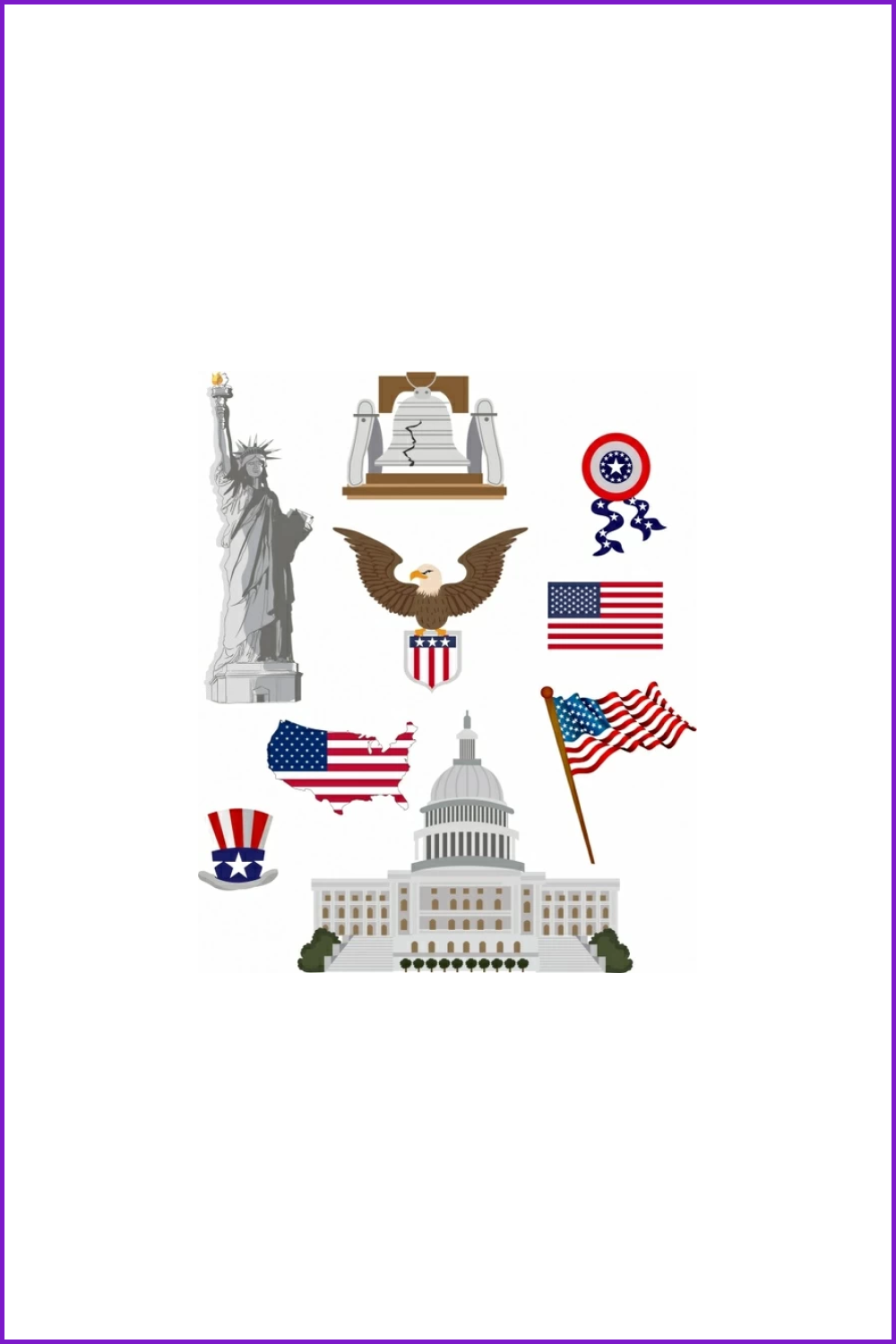 American culture has its own powerful symbols and you can use them for your next design project. In this set of elements, you can find a Liberty statue, Capitol, Liberty Bell, and other attractive images. It represents the history of the US that and due to this feature you can make your blog, website, magazine or sticker eye-catching and increase your popularity.
Free American Flags Free vector
---
Need even more images? Then check out this set of American Flags. It includes 15 flags and symbols. They will be an attractive addition for any design. You can mark your products with them, decorate your web project or prepare your website for an upcoming holiday.
American Seal
---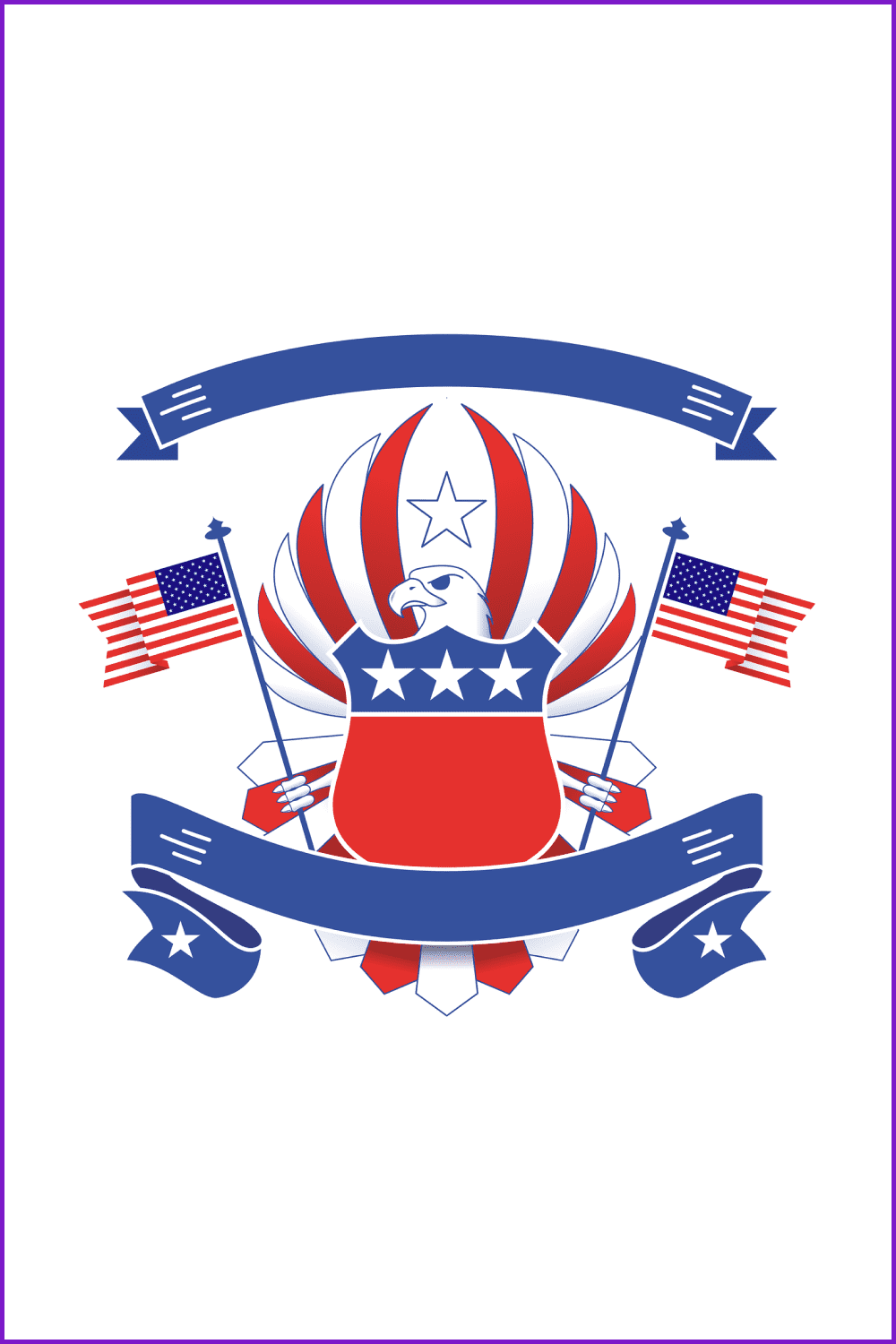 All the American national symbols make this vector a perfect option for multiple projects of yours.
United States flag Original
---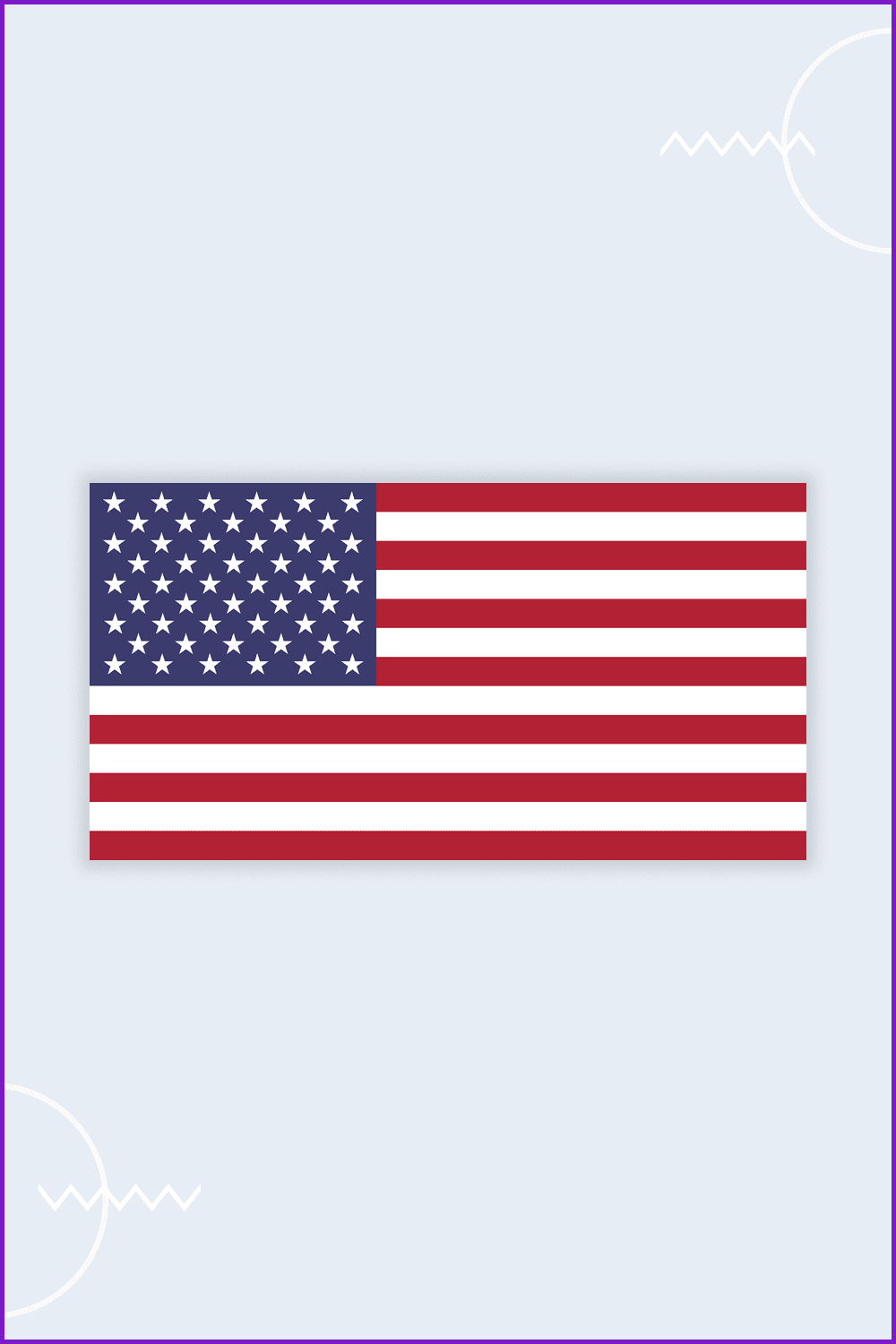 A classic option for pretty much all occasions.
Grunge Happy Labor Day Background
---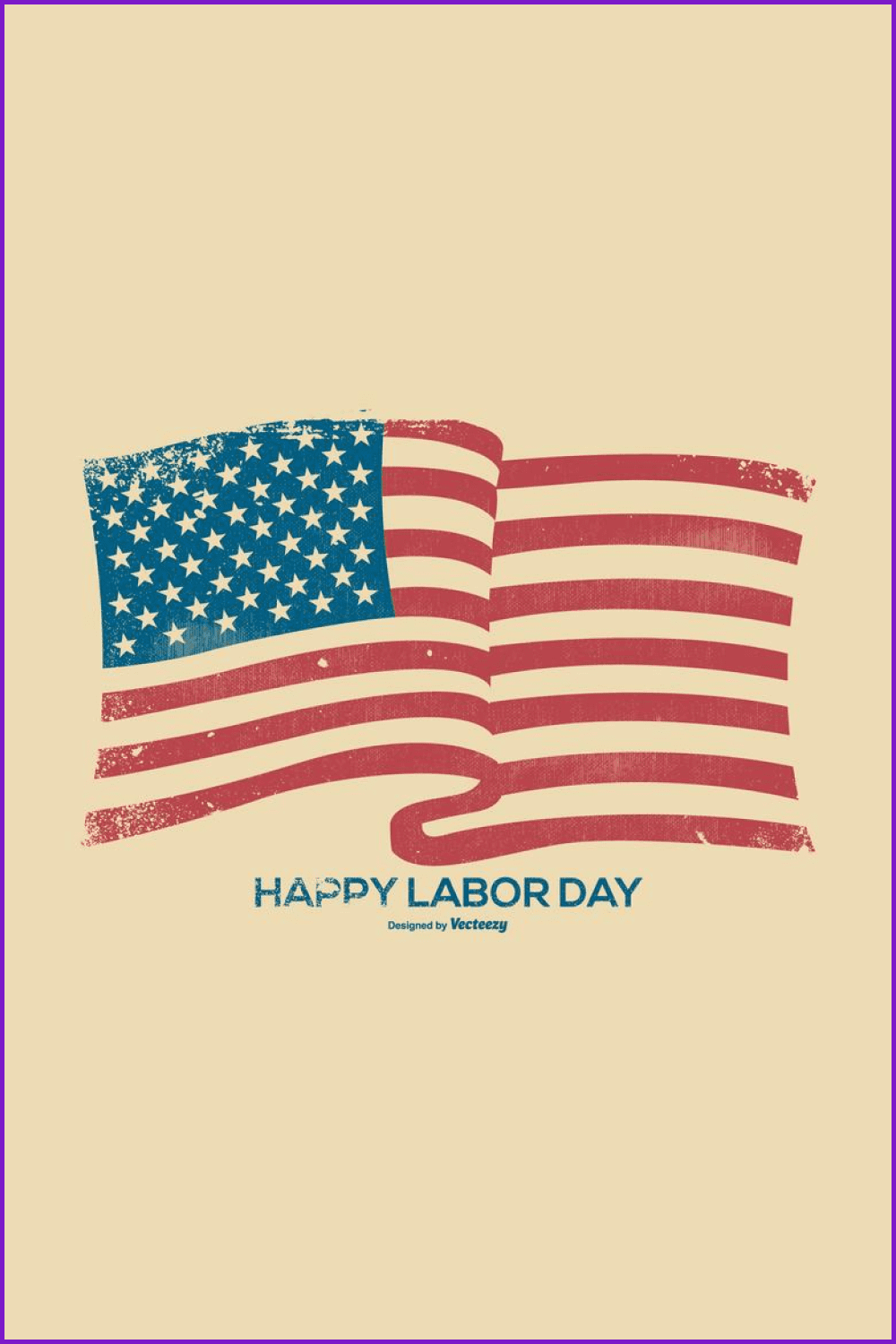 One more vintage option for those of you who want to add some vintage vibes to their projects.
4th of July Icons Free
---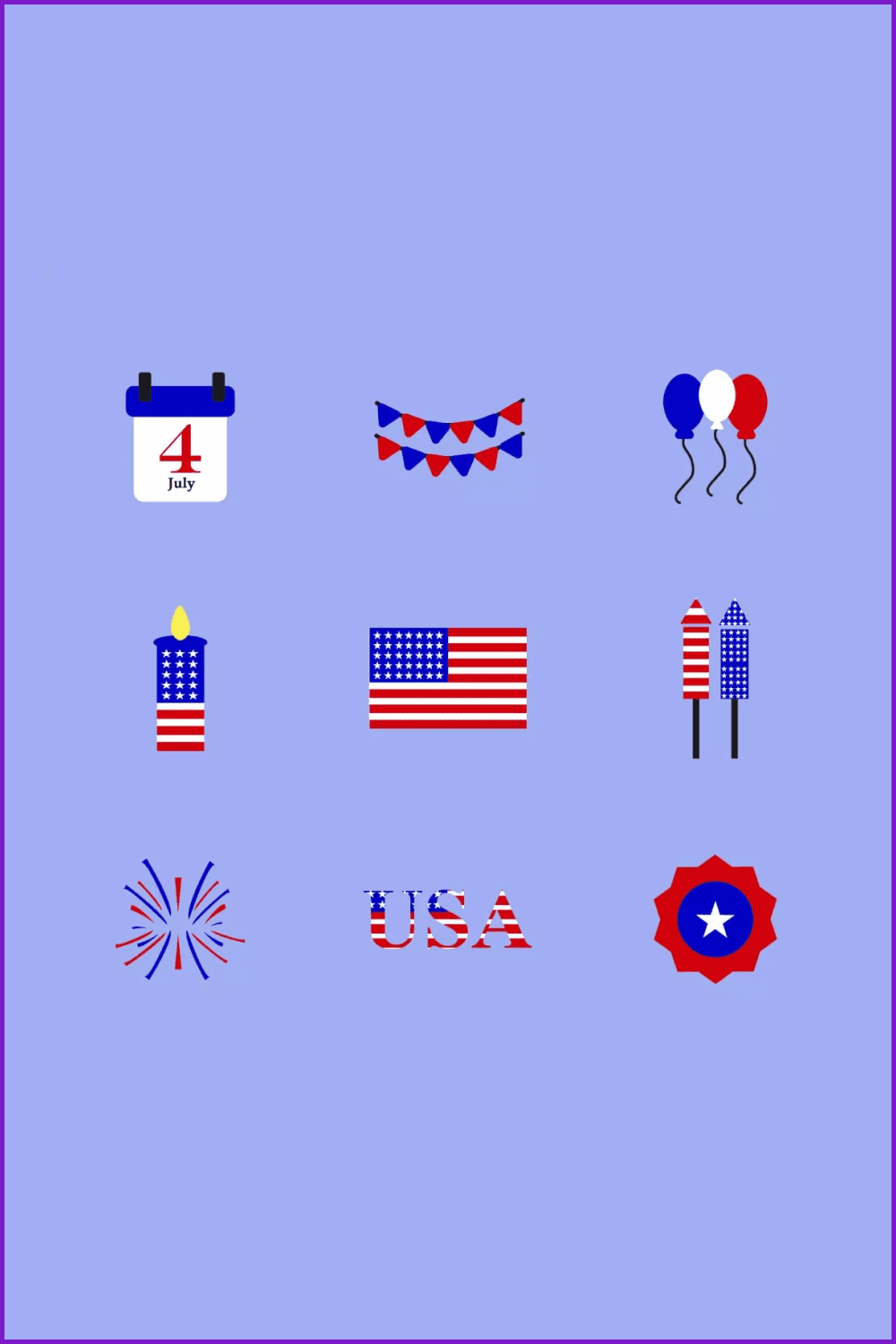 Free Icons are great visual elements to work on presentations and websites. Using these items you can beautifully convey a patriotic message.
American Flags Set
---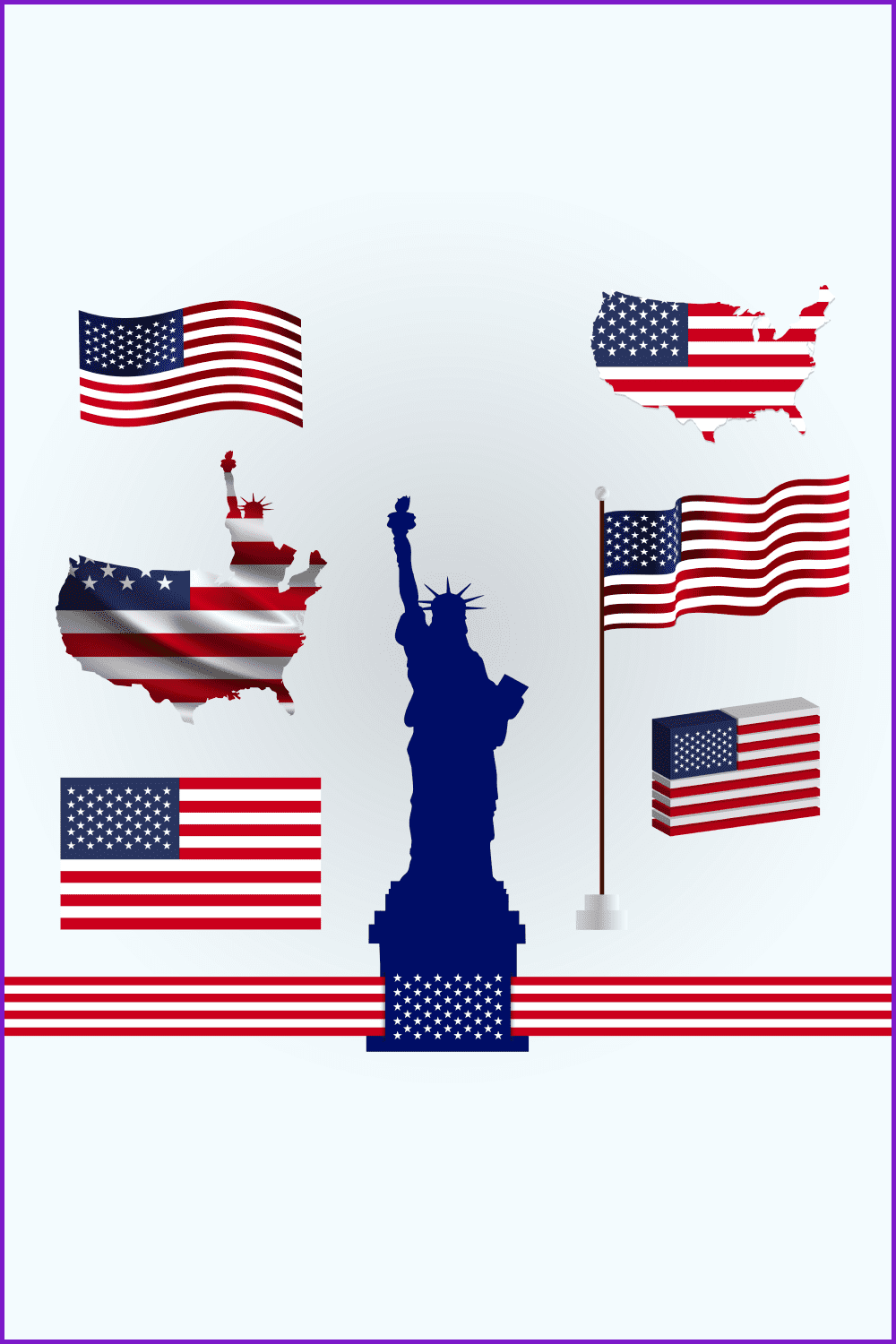 This is a completely free vector USA flag for different patriotic designs. It is perfectly suited for presentations, banners, and other ideas for Independence Day.
American Labels Collection
---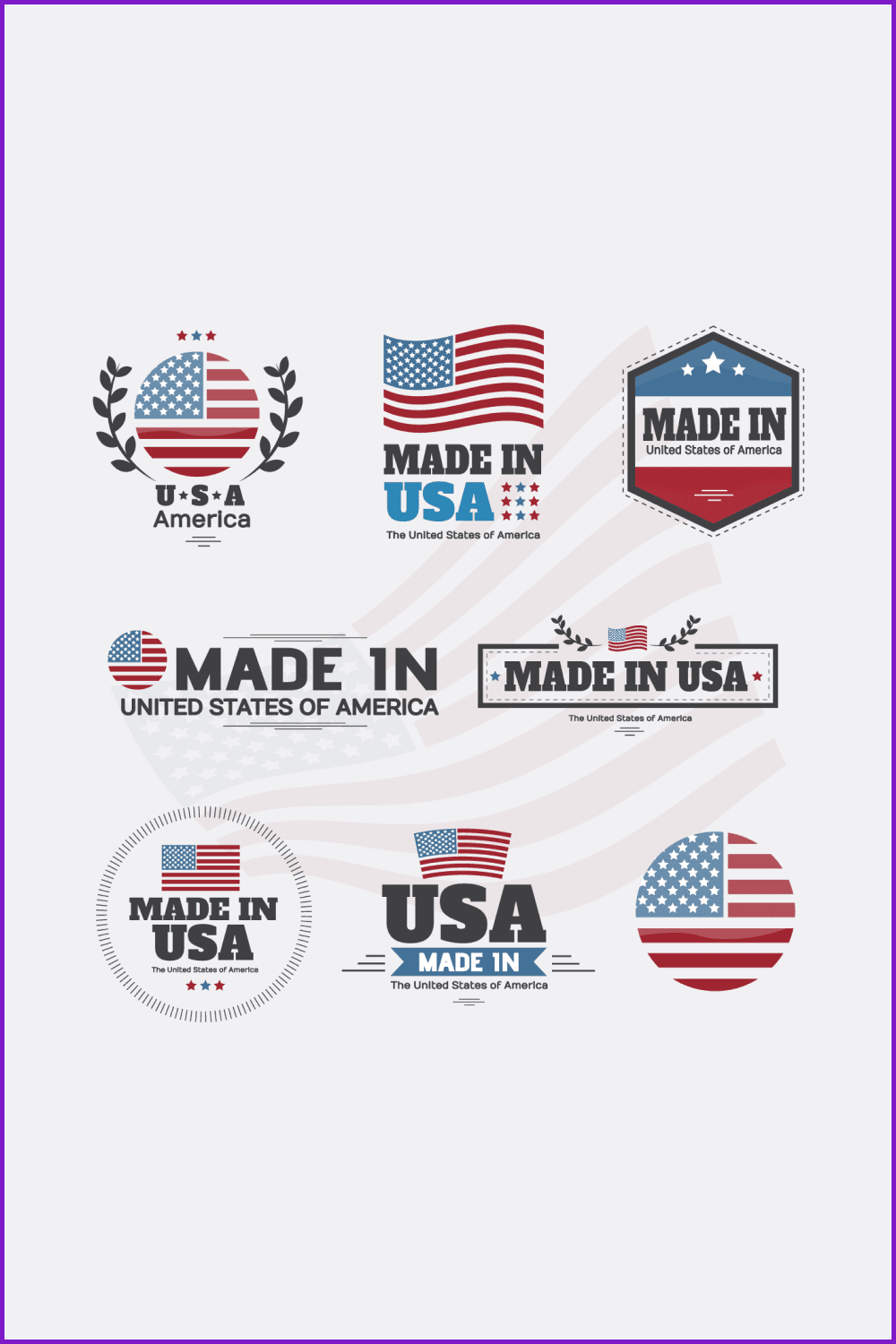 Here is a bundle with a variety of labels that will work for logos, ads, banners, posters, and presentations, as well as for websites.
Flat Design 4July Independence Day
---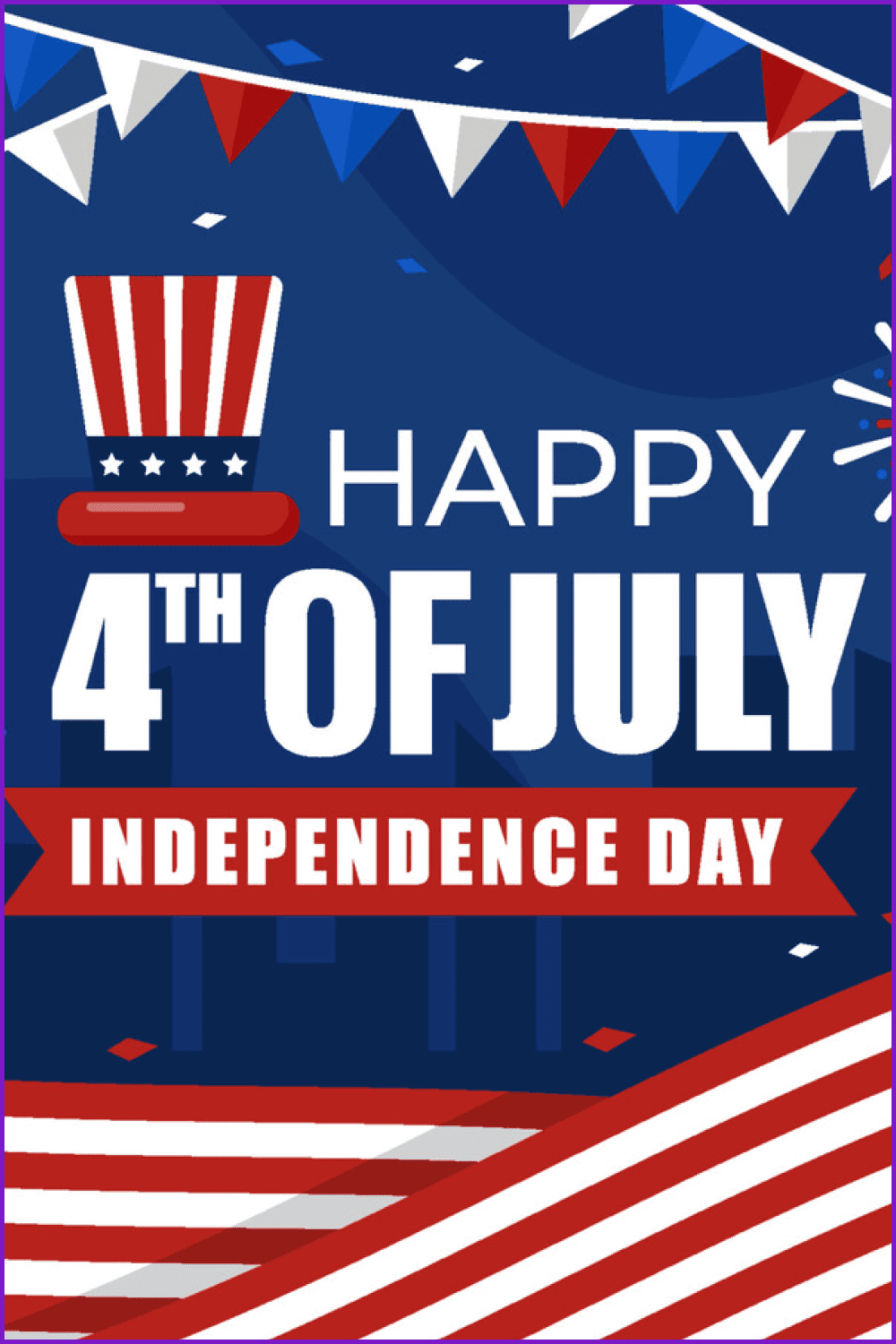 This is another beautiful American flag style product that is ready to be applied to a variety of works. Edit the image, customize it, and saturate your design with eye-catching web solutions.
4th of July Sticker Collection
---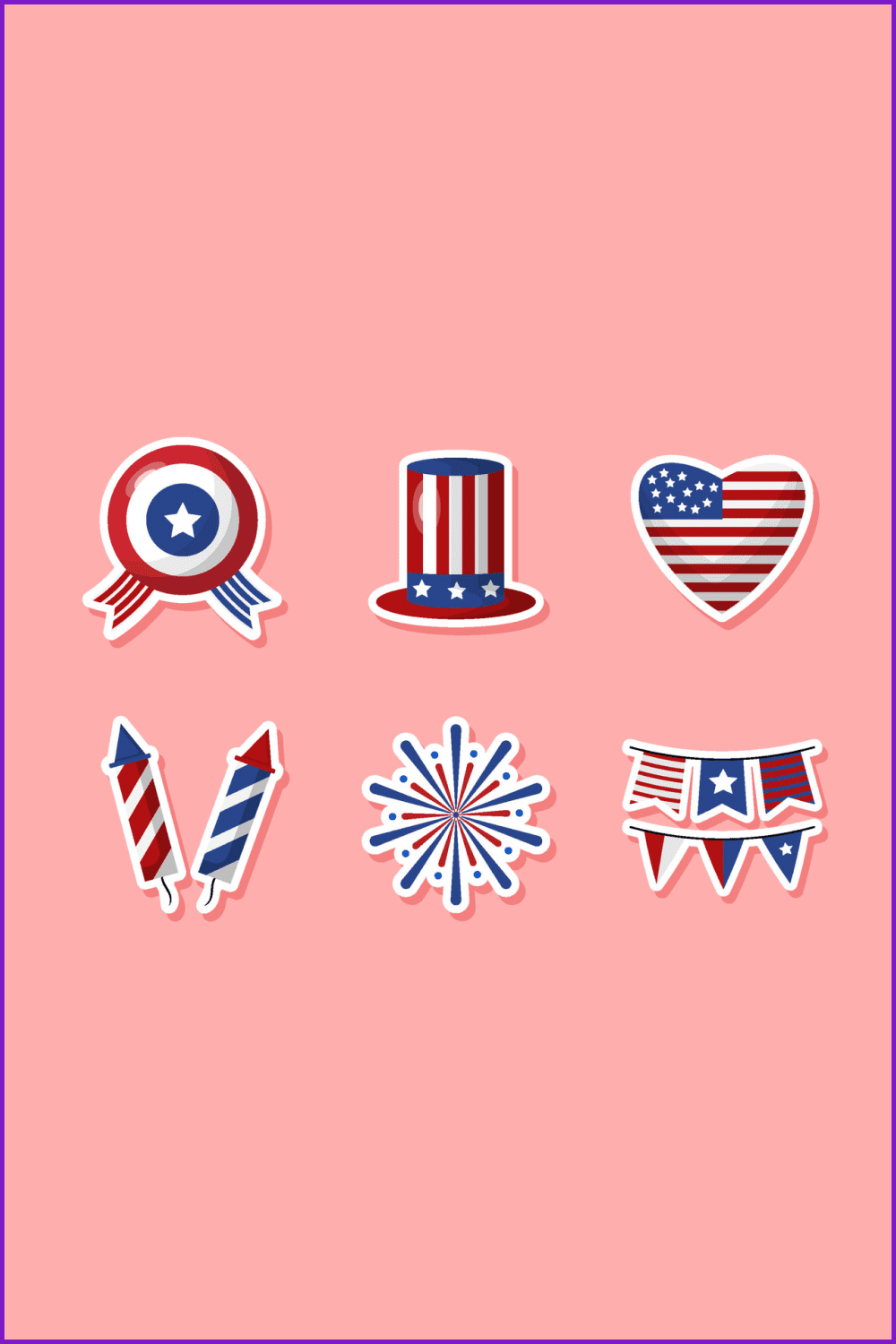 Websites, advertisements, prints, and presentations are hard to do without bright elements. Decorate your patriotic works with this set of stickers for the Independence Day.
USA Flag
---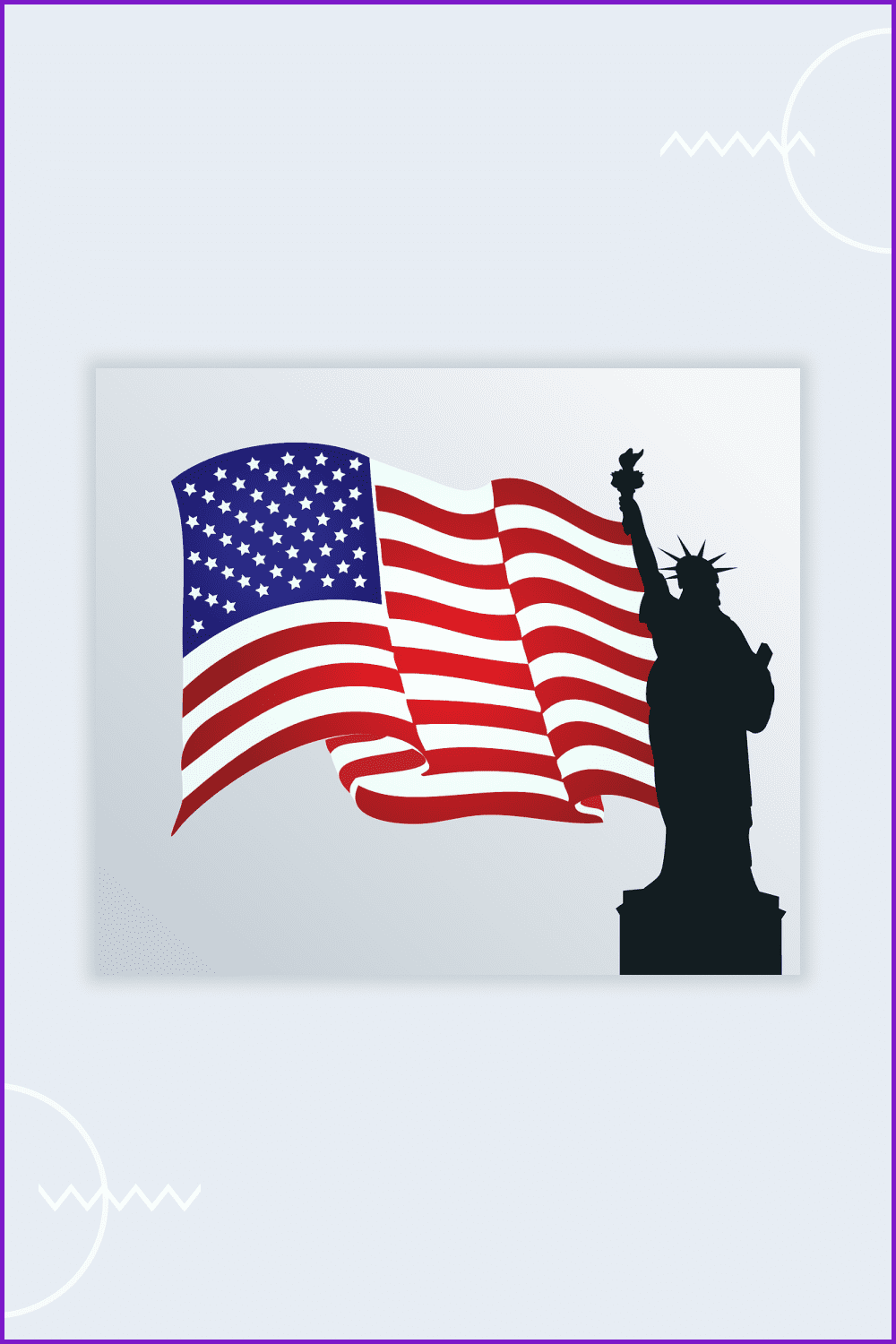 This is a high-resolution American flag vector which is complemented with the symbol of America – the Statue of Liberty. The product is excellent for patriotic designs.
Distressed and Grunge USA Flag
---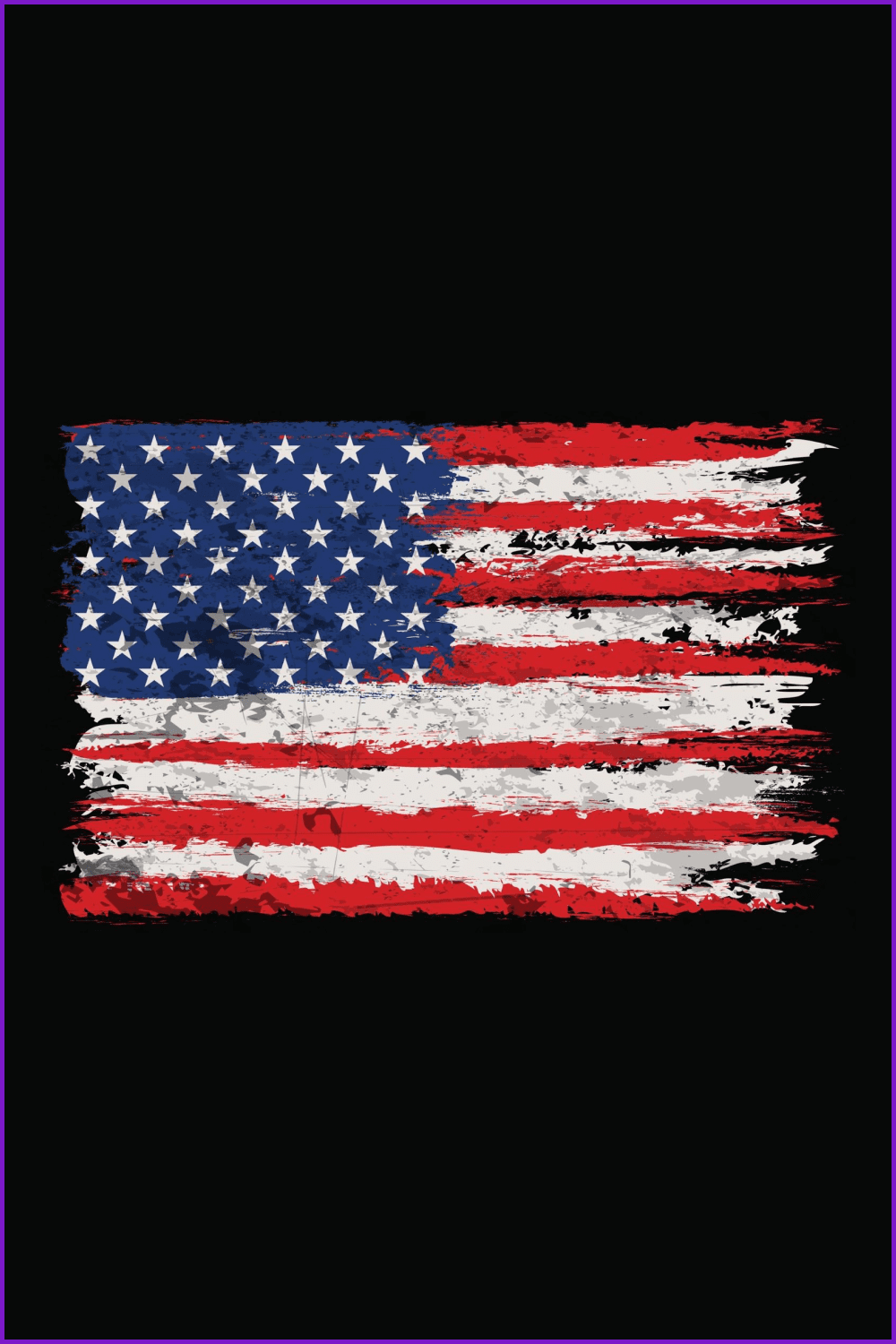 Here is a grunge American flag vector suitable for banners and posters. Light scuffs in a vintage style create a special atmosphere.
USA Flag 4th of July
---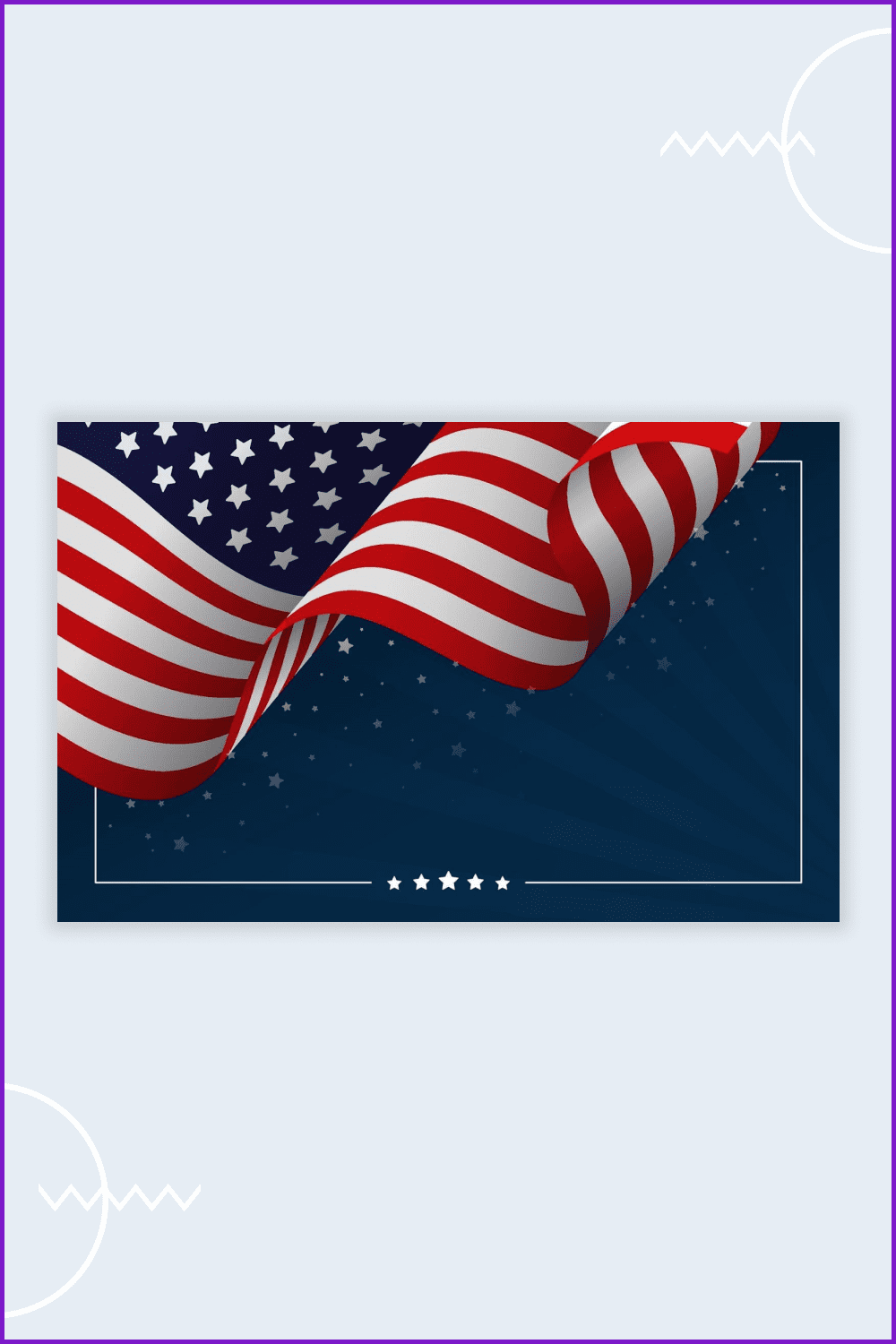 This stylish web design will be a great addition for presentations. Such a unique background will emphasize the mood of a patriotic project.
4th of July Independence Day
---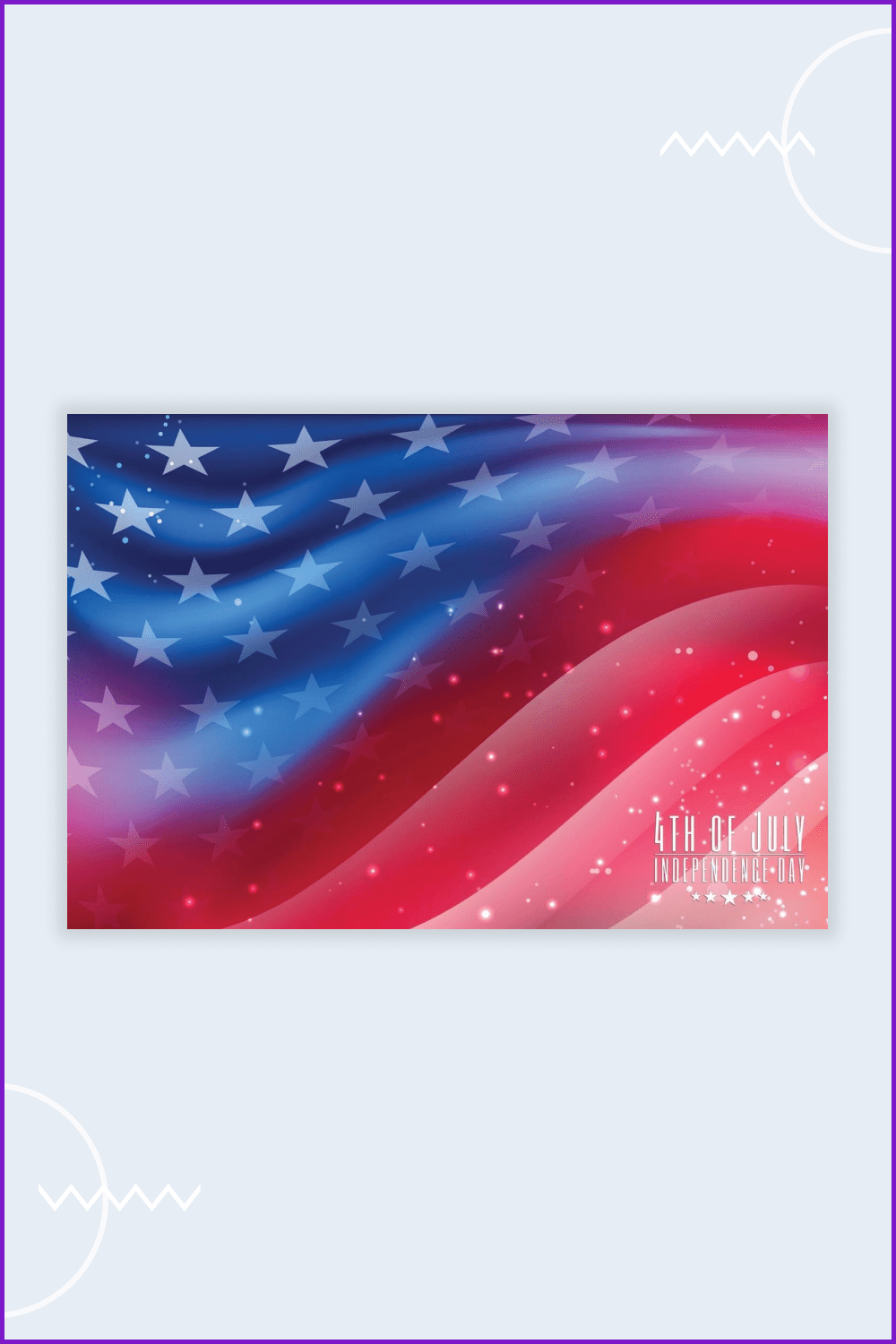 Another great American flag style option that is suitable for various patriotic designs.
American Flag Decorations
---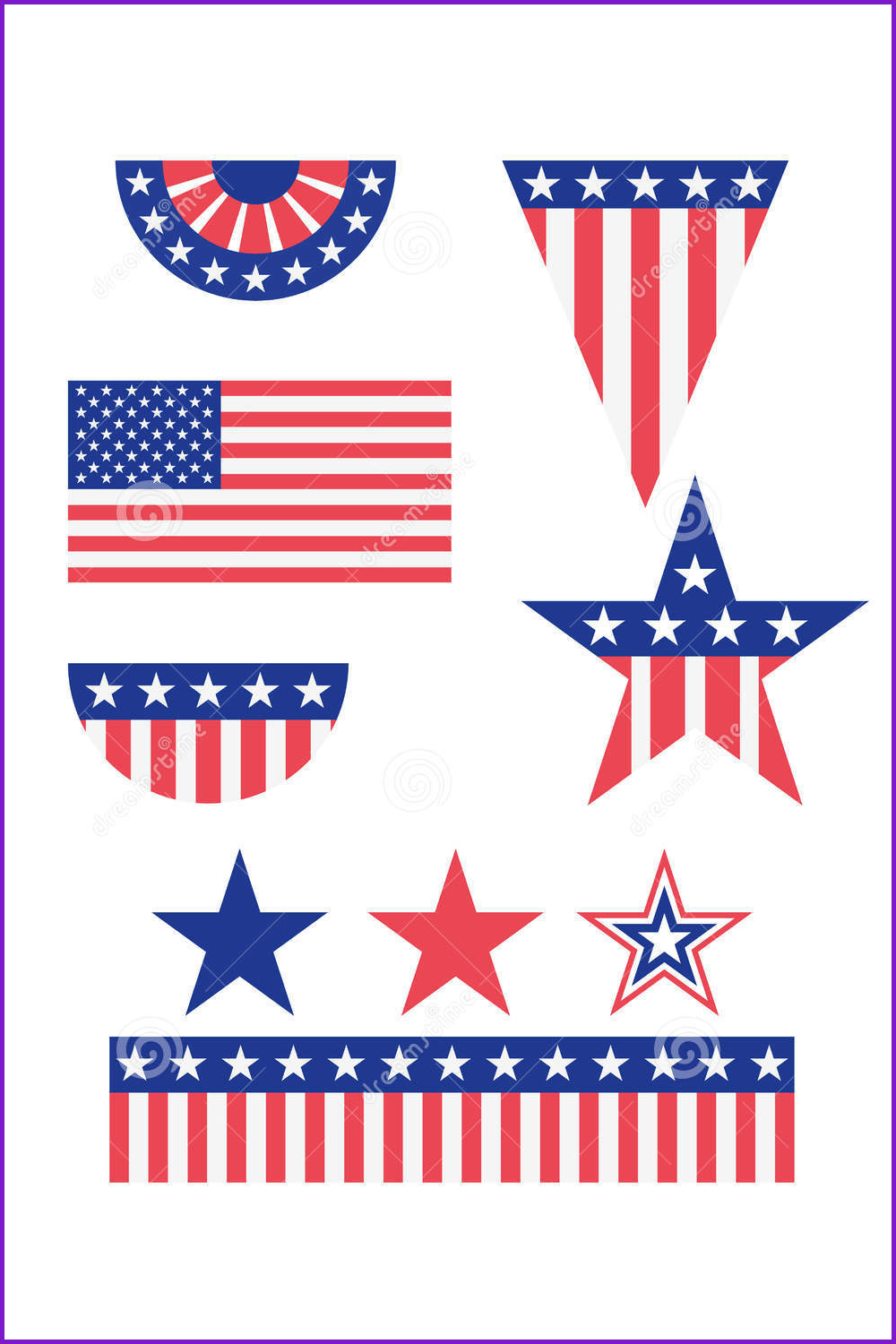 Here are some great tools that will even work as icons. They're perfect for prints, websites, cover designs, and personal use.
American Flag Background
---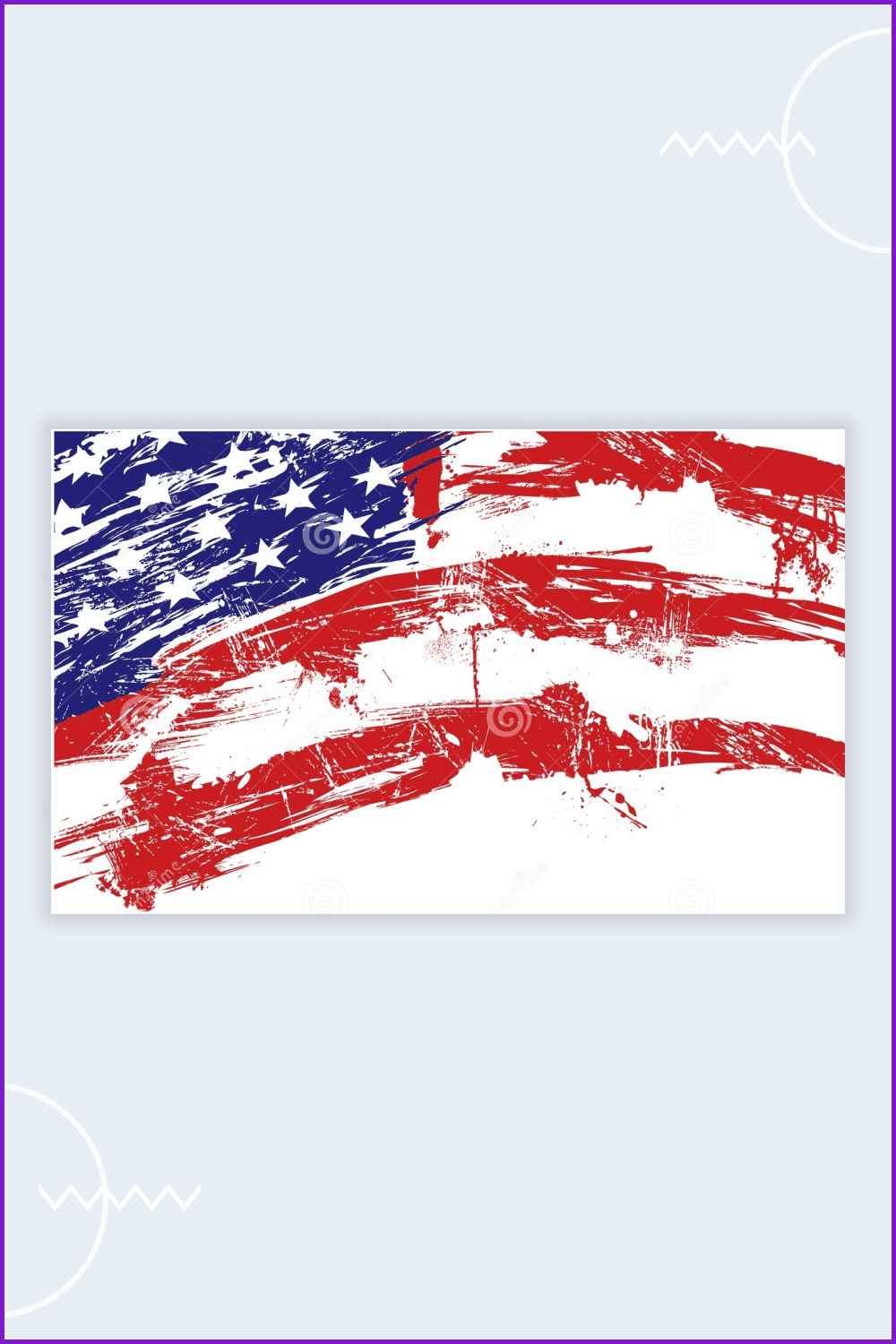 Scuff, retro style, blur are perfect for brave patriotic projects. It is great for backgrounds for a variety of projects.
Grunge American Flag Background
---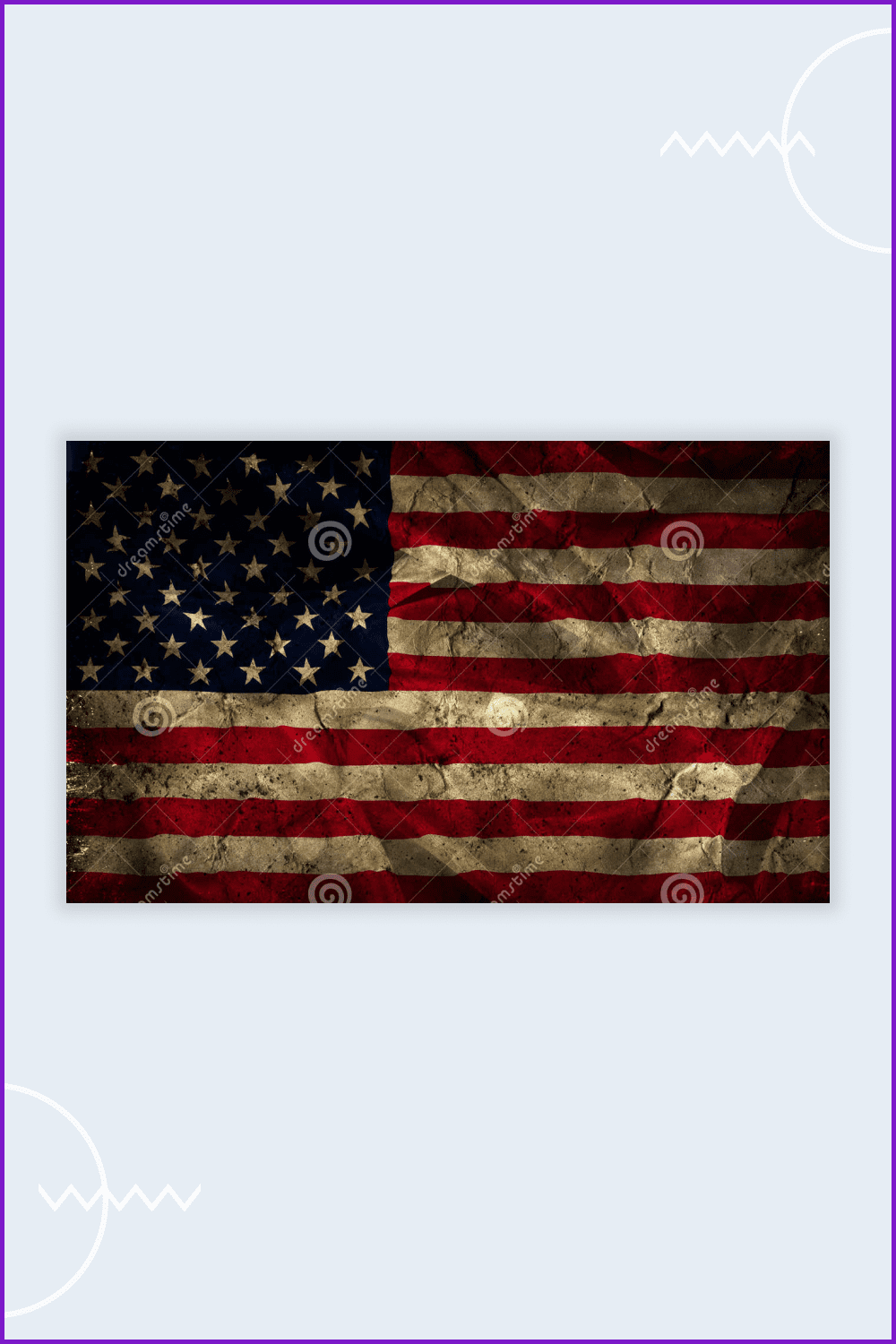 This American flag vector image in a squeezed paper style gives projects a vintage feel. Fit for a variety of purposes.
American Flag and Eagle
---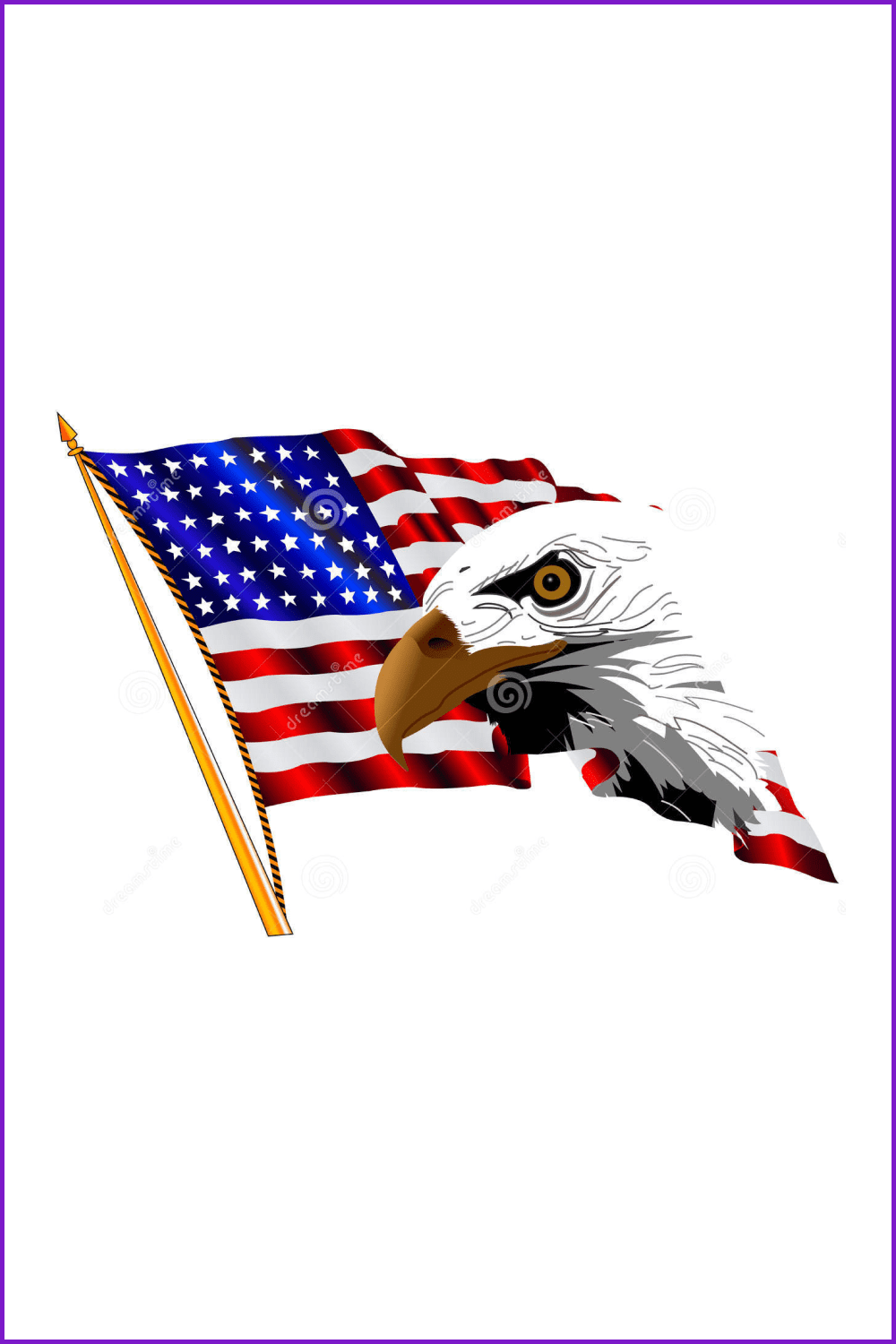 The eagle as a symbol of strength and the flag as a symbol of unity and patriotism are the perfect combination for the Independence Day works.
American Background
---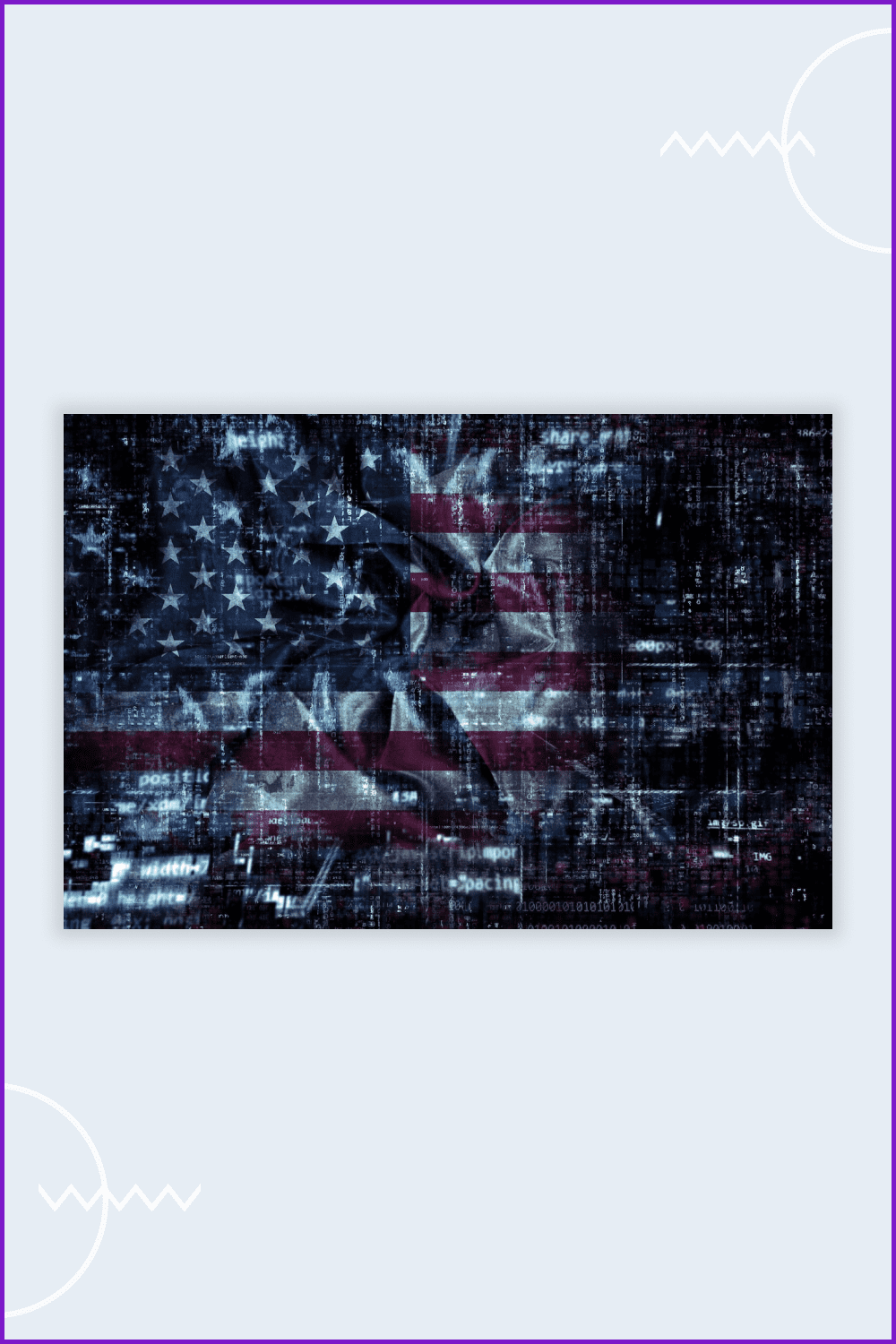 This is another excellent solution that combines coding and the American flag. It would be perfect for a patriotic project not related to Independence Day.
Grunge Style American Flag
---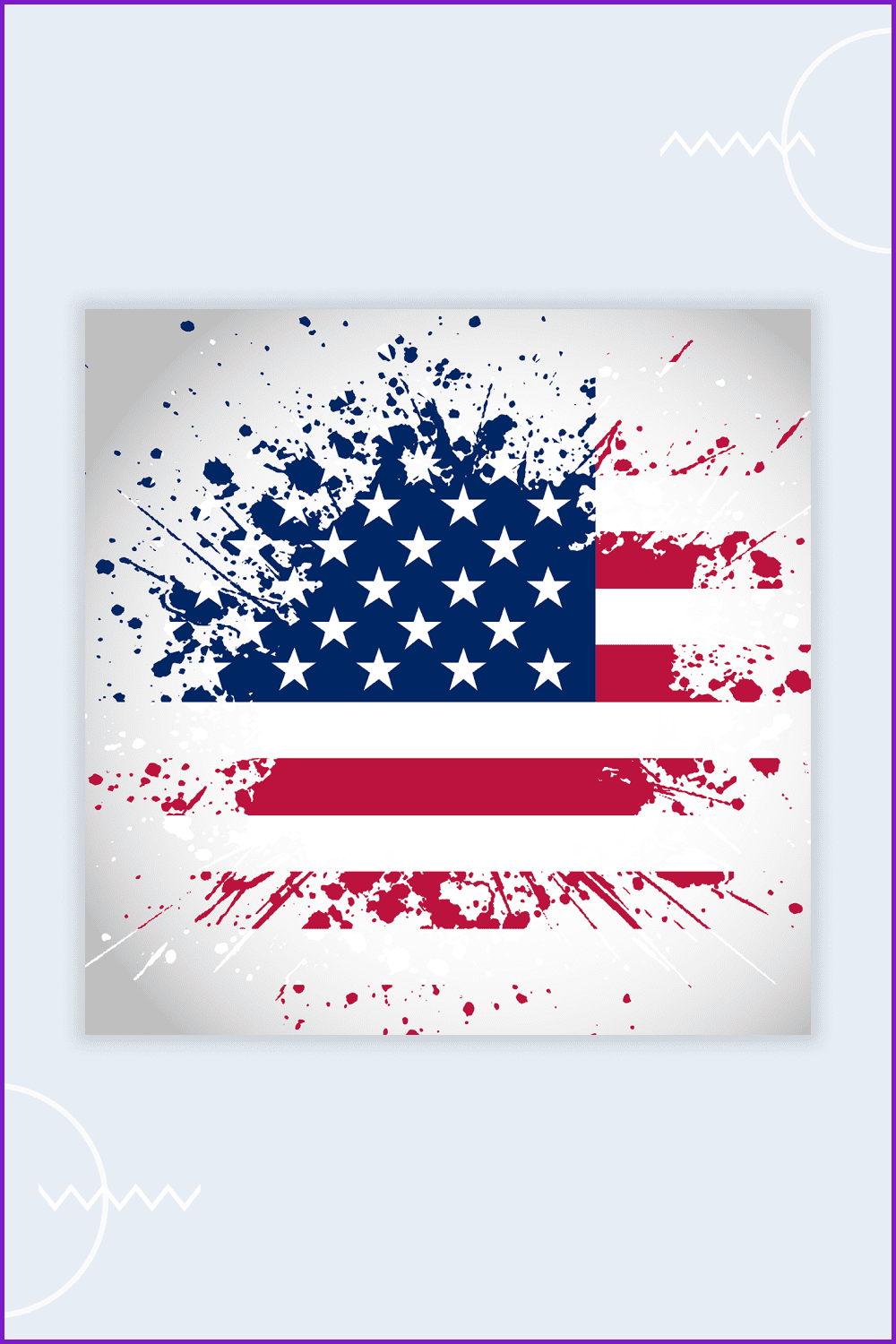 This is a flag with the main characteristics of stains, scuffs and vintage. Apply it to any patriotic design.
Set of 4th July Emblem
---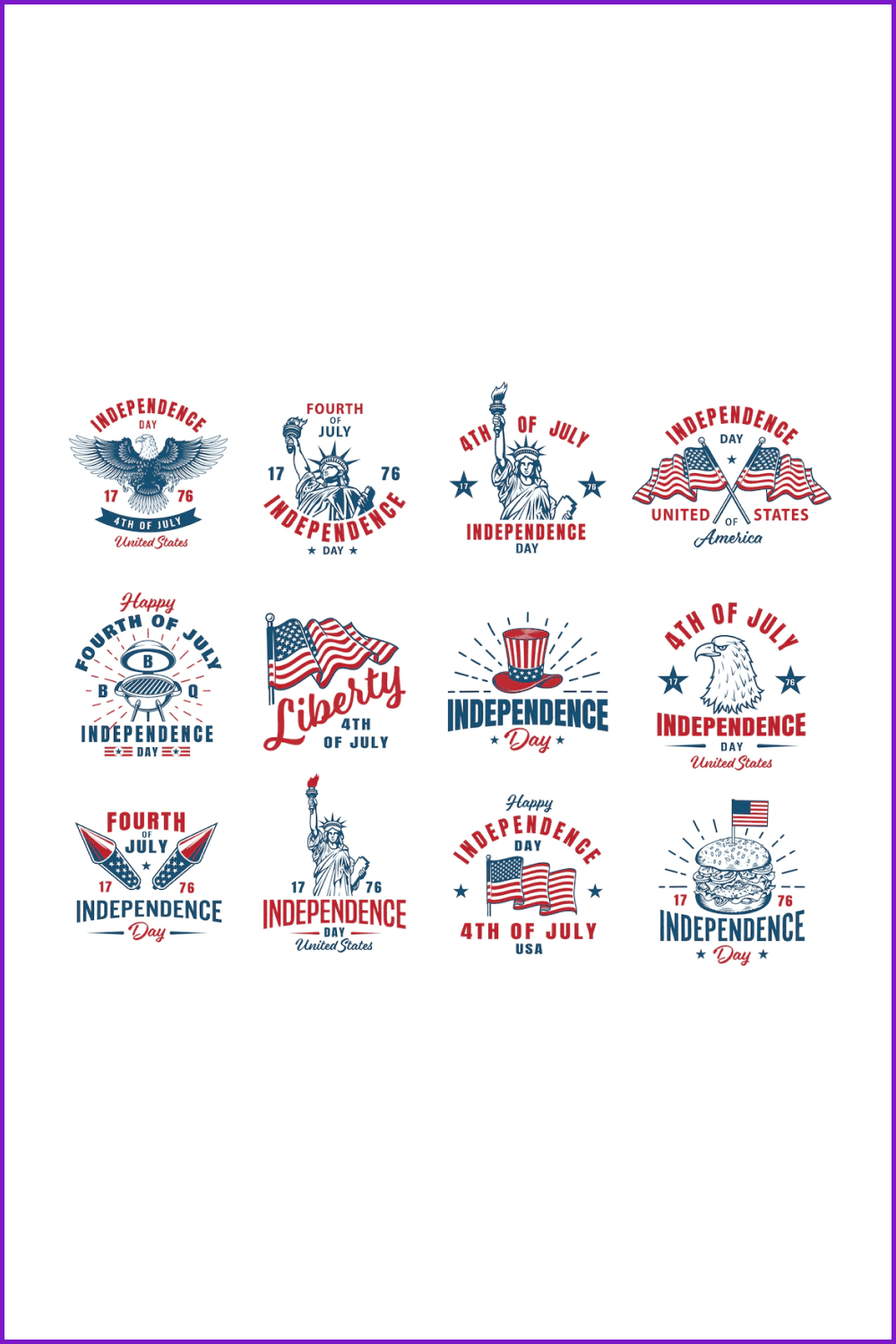 These emblems can be added to posters, advertisements, flyers, banners, and used for social media advertising.
America Independence Day
---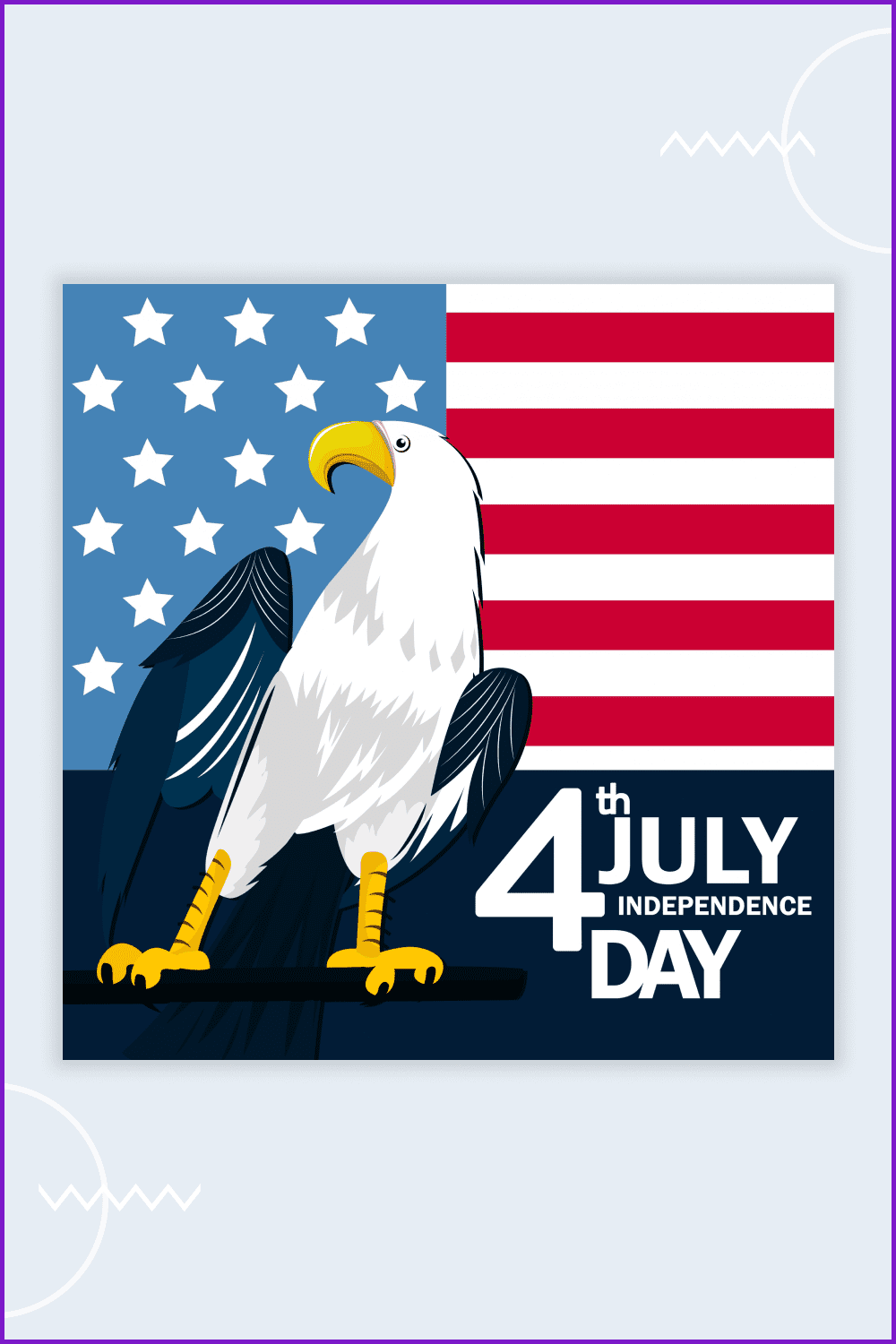 It's a great vector American flag for banners, ads, posters and other printed materials. Also suitable for online work.
USA Flag Layout
---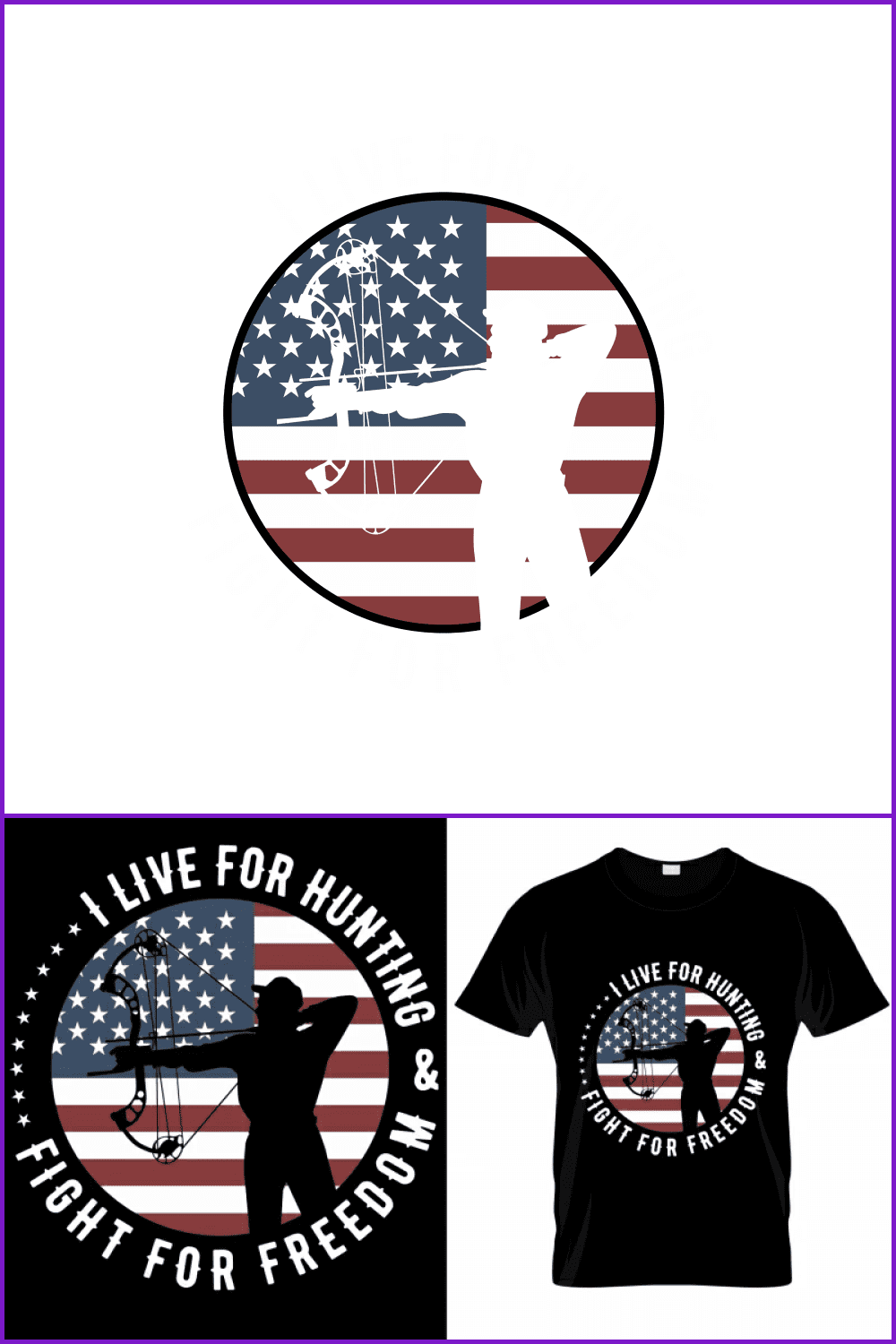 Here is the perfect solution for prints. The product can complement T-shirts, cases, stationery and other goods that can be sold on Independence Day.
USA Eagle Icon Design
---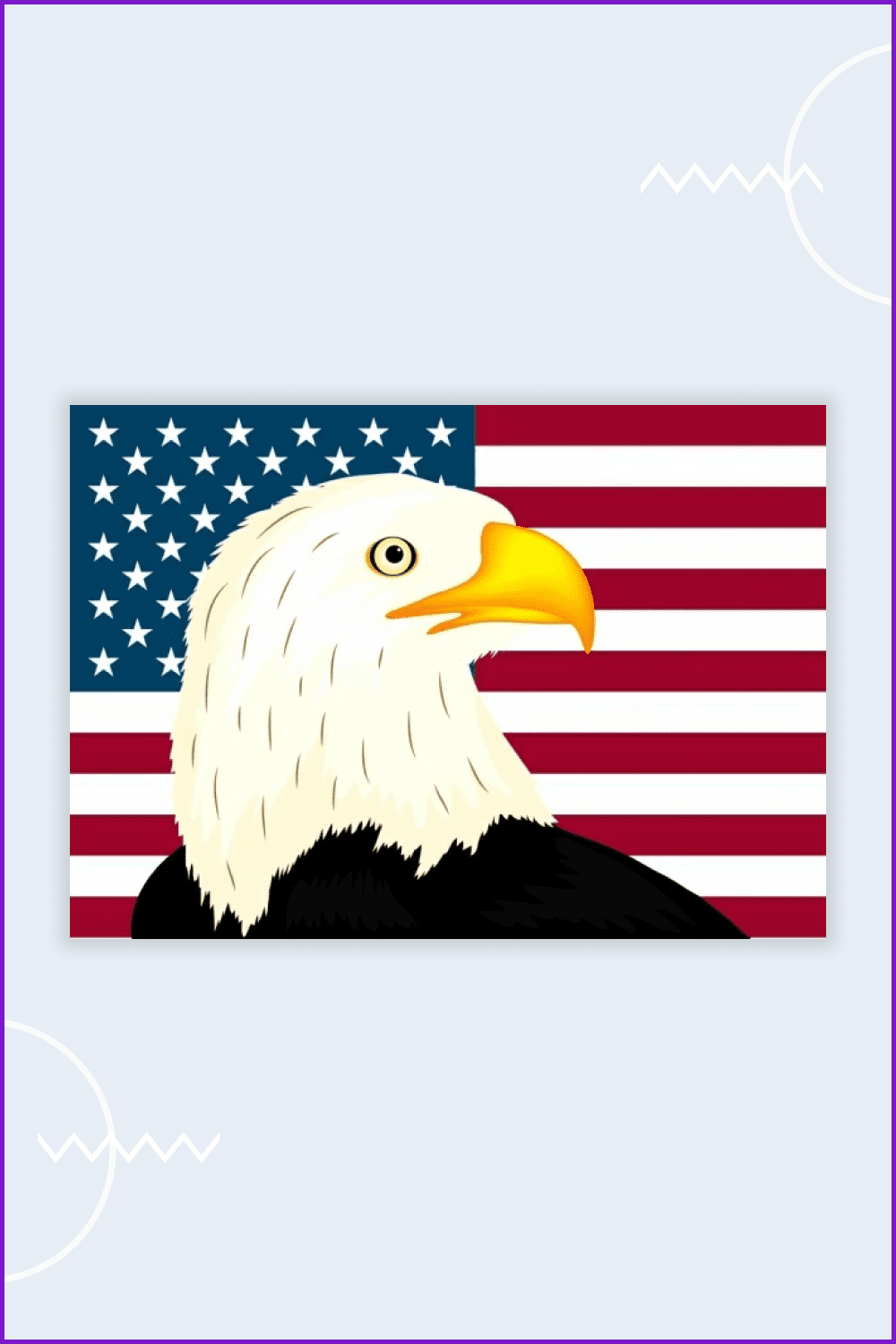 This image is the perfect complement to a presentation or banner. You can also use it as a background for patriotic projects.
Conclusion
In this list of high-quality and multipurpose products, we have gathered the best vector USA flag images that will be a great addition to your future design projects. You can create printed products or use them as decorations for different goals. Some of them were developed especially for American holidays and celebrations. They can make your 4th of July celebration special. So go to the product pages, check the visuals, and download them to boost your design.
By the way, if you create American flag vectors, don't miss the chance to earn on that! Become our vendor and upload your products using our super convenient Sell Your Deal form! Nice terms, easy moderation, cozy atmosphere, and no problems with payouts. Welcome 🙂
Disclosure: MasterBundles website page may contain advertising materials that may lead to us receiving a commission fee if you purchase a product. However, this does not affect our opinion of the product in any way and we do not receive any bonuses for positive or negative ratings.