Today our team had a chance to speak with young, but skilled senior designer from Bulgaria Vladimir Fedotov, a top vendor of MasterBundles Marketplace.
Vladimir Fedotovis an owner of Vlad Fedotov Graphics.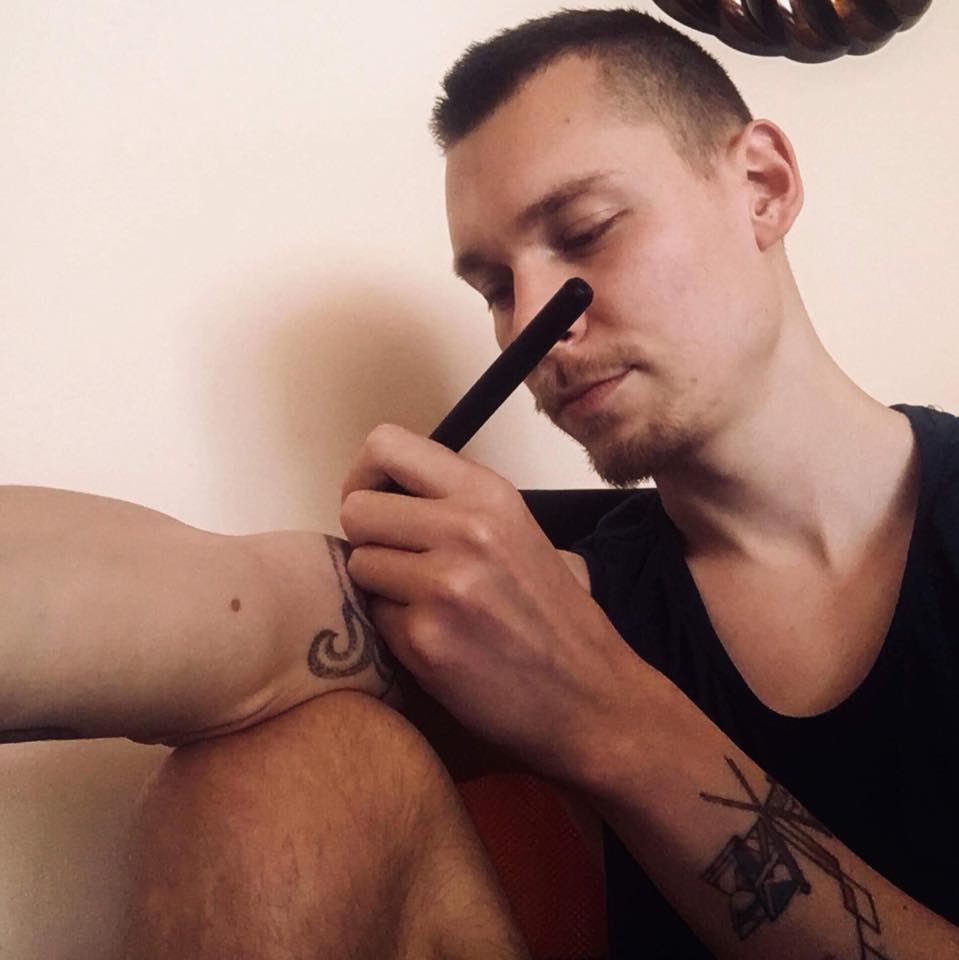 The Shop of Vladimir Fedotov
Instagram
What made you want to become an artist?
To be honest, I never thought that I will become an artist. After graduating I started a job as a waiter and it lasted 3 months and I just knew that kind of work isn't for me. After that, I started selling world of warcraft gold and accounts and searching for some opportunities online and I found that website with graphic and logo contests and gave it a shot with basic photoshop and illustrator skills haha. And guess what after just 2 weeks of practicing I won a contest, I was totally shocked. After 1 week I won another one, and a few months later I had 20+ winning contests behind me. I guess it's just in my blood, and now I am here after 8 years – I am doing what I love to do 🙂
Please, check Vladimir's Deals:
how would you describe your approach?
Oh, I am a super chaotic person, I go to bed with one idea and waking up with a different one. I love geometry and math, in my world, they are everywhere. You can make great things with circles, squares and right angle!
who or what has been the biggest single influence on your way of thinking?
Tough question! I guess all the positive feedbacks I am getting everyday and everywhere? They make me feel that I am doing it right at this point.
how do you think online design resources have influenced the art being produced today?
The competition is huge – you just have to run an extra mile, create better and smarter products to stand out from the crowd. Although this never-ending marathon helps startups, Fiverrr and low wage designers create a stronger brand, designs and art.

what are you passionate about besides your work?
I just love having good, quality food with a glass of wine. As well I love to play games and yes I chose them by graphics :D. Oh, whiskey and whiskey. Tennessee, please!

which of your projects has been most important to developing your personal style?
While I worked for clients I never had many chances to develop my personal style, I just represented their idea in a pretty way. But last year when I started slowly building my passive income with products I created Luxurious creator – I enjoyed making from start till the end and just knew this is kind of style that brings me joy and till this day this is my best selling product with 1000+ downloads. I couldn't be happier.
what would you say is your strongest skill?
I am a great artist haha. My creativity of course – making something from nothing
do you have any superstitious beliefs or rules that you live by?
I never, never, never and again never publish new product due the weekend 🙂
what's your personal motto?
"every action has its own counteraction"
Recommended Posts For You
Was this page helpful?
We will be happy if you decide to share this article with your friends on Facebook. Just click on the button and you're done
Thanks for your response!
You have already left your review.
Disclosure: MasterBundles website page may contain advertising materials that may lead to us receiving a commission fee if you purchase a product. However, this does not affect our opinion of the product in any way and we do not receive any bonuses for positive or negative ratings.