105+ Best Worship PowerPoint Backgrounds in 2023: Free and Paid
Worship is a religious act directed towards a deity. A good church service ensures that attendees will have an unforgettable experience. To attract people's attention, it is necessary to get a unique, memorable, and high-quality worship PowerPoint background. A good PowerPoint background attracts the young generation and visitors and makes worship a meatier experience for the older folks.
What is the best background for such a sphere? There is no definite answer to this question, but when you start choosing one, consider premium church templates from MasterBundles. We tried to be as serious and responsible as possible about this difficult issue. We have chosen for you not only premium products but also paid special attention to free church templates.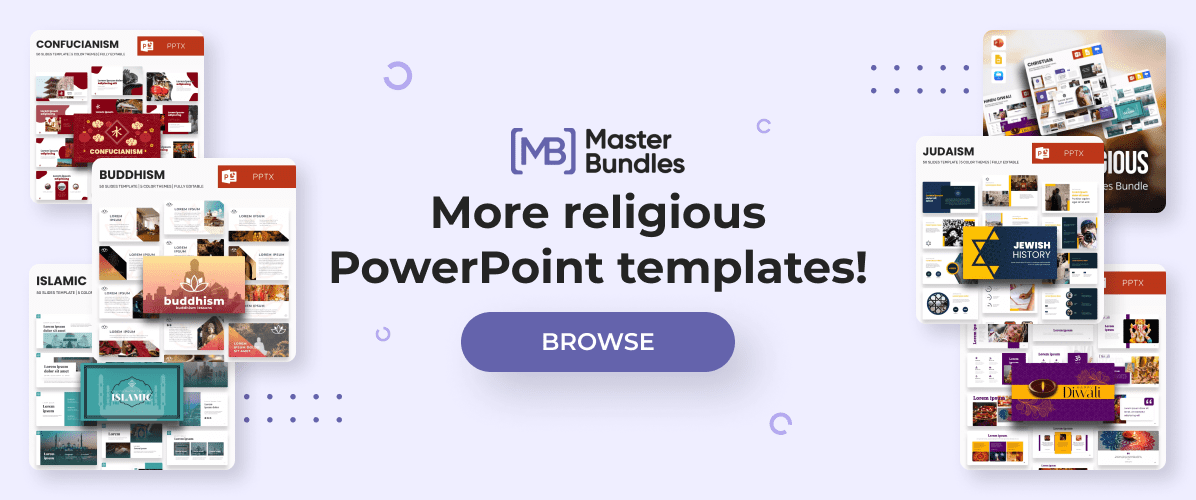 What Are Worship PowerPoint Templates
Worship PowerPoint templates are ready-made PowerPoint frameworks that you can use to create a full-fledged presentation. You only need to choose a suitable themed template and add your text and pictures for PowerPoint there. All templates are customizable, so you can easily edit it to your own taste.
Free Worship PowerPoint Backgrounds
Heart of Worship Powerpoint Background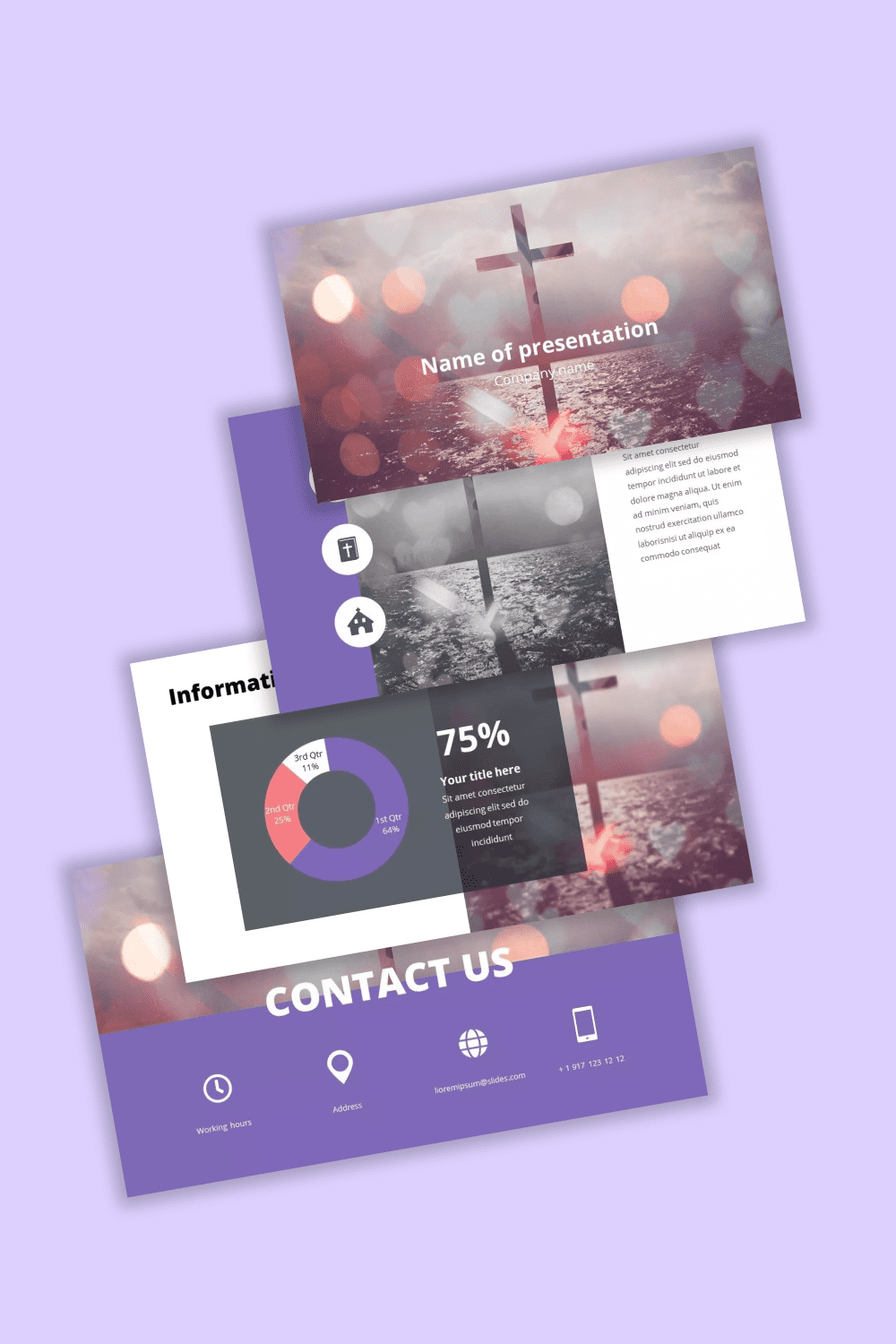 Take advantage of this quality template for creating presentations on religious themes. Cool color combinations, modern infographics, and stylish photos will diversify your theme.
Breathtaking – Free Worship Service Powerpoint Background Images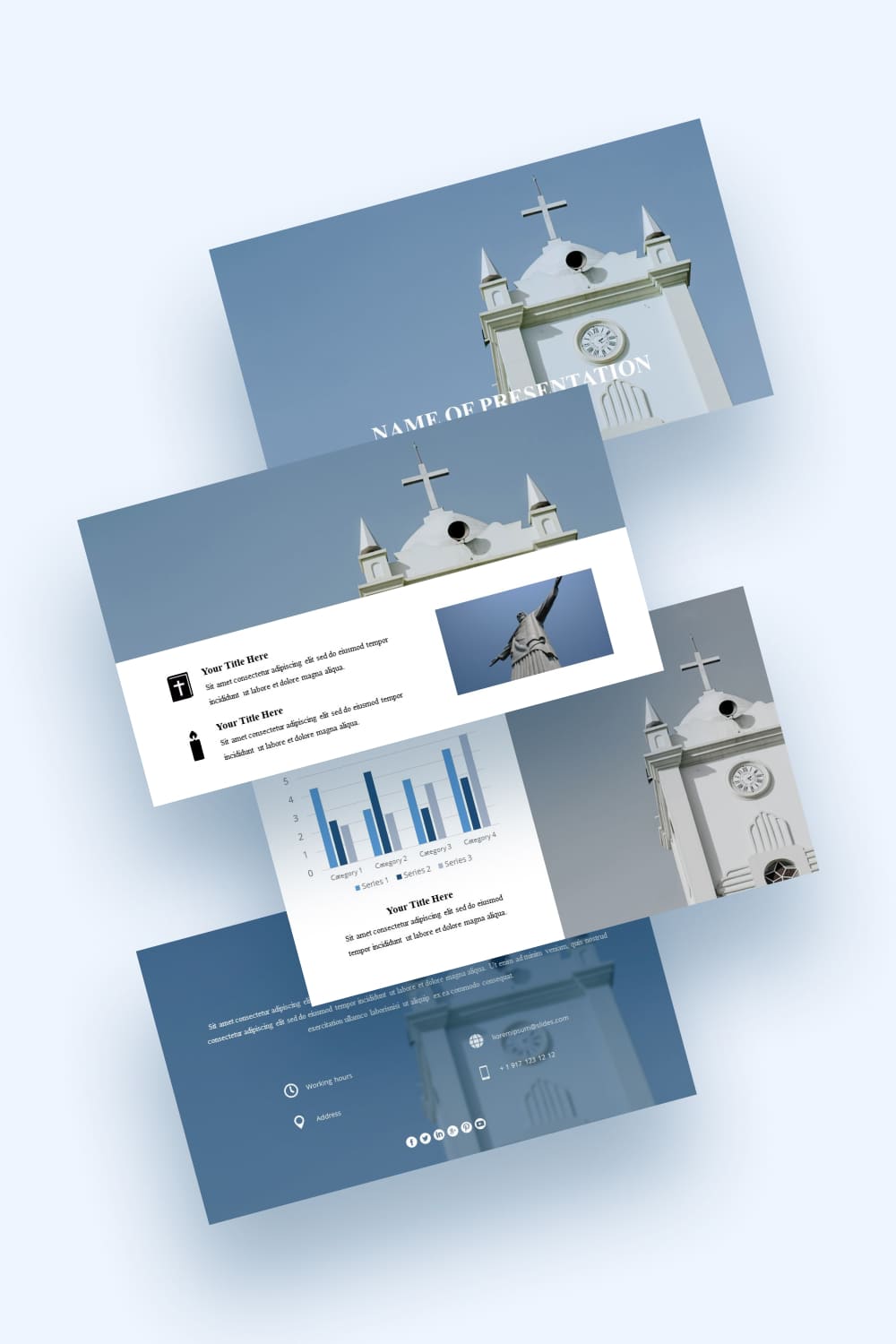 The freedom of this template is mesmerizing, with its help you can easily convey any information to your audience. So download and create only the best presentations with this church background.
Patriotism – Free Worship Powerpoint Background Veterans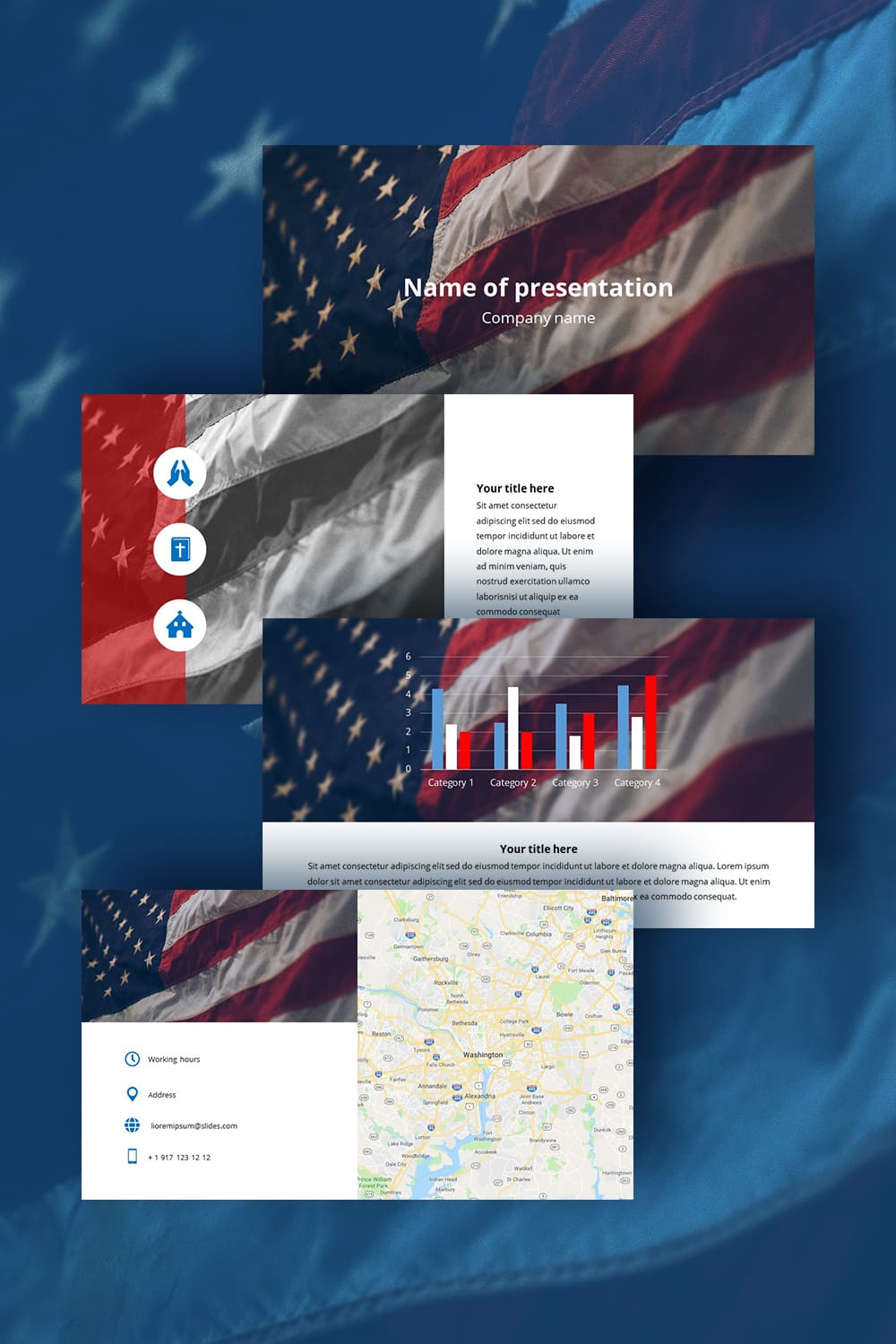 This quality patriotic template is very simple, but also unique. It's easy to edit and customize, which will help you make your presentation quick and easy.
Crucifixion – Free Worship Jesus Powerpoint Background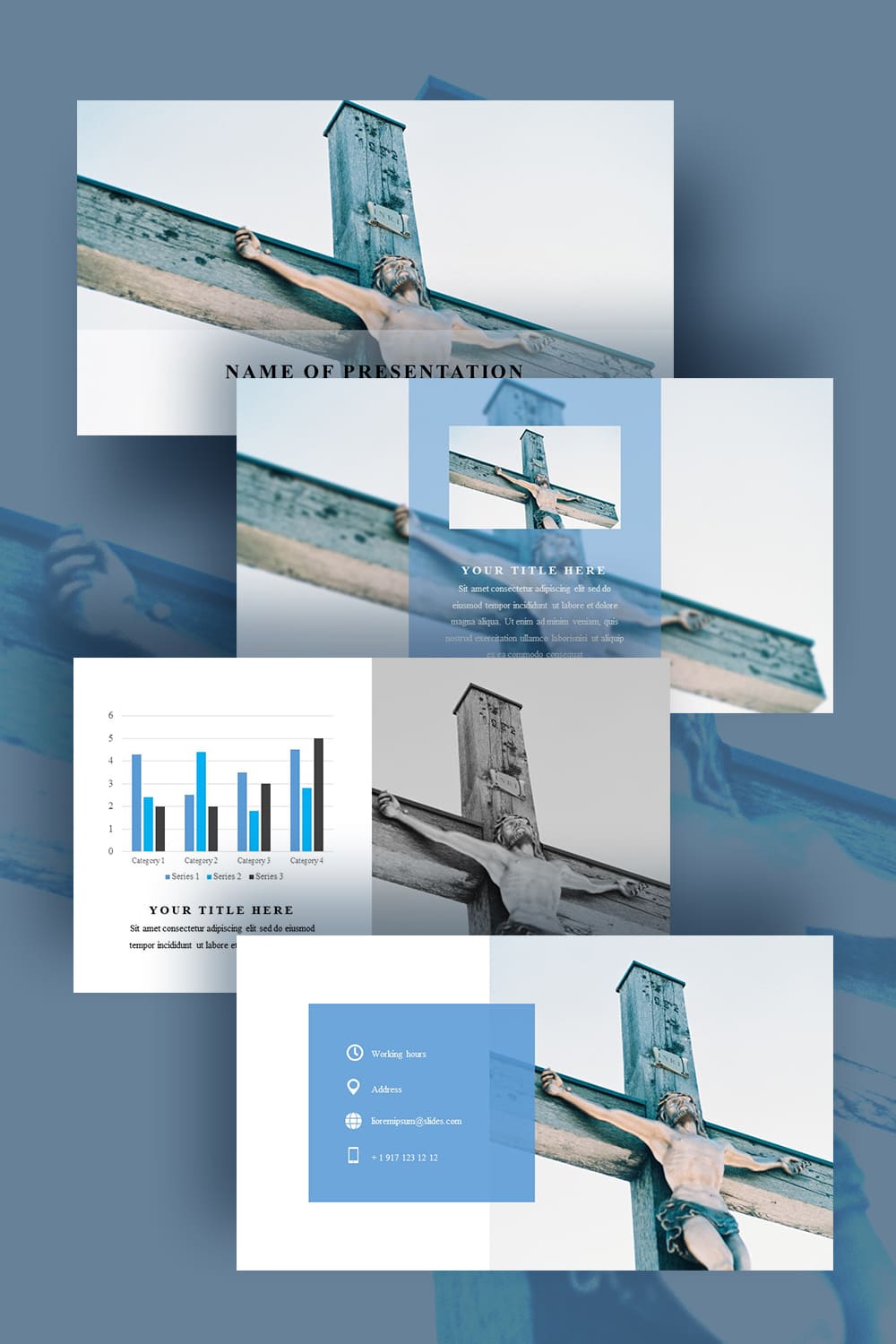 Notice this template, which features the symbol of Christianity. Your presentation will have a special power and strengthen people's faith
Nebulosity – Modern Worship Powerpoint Background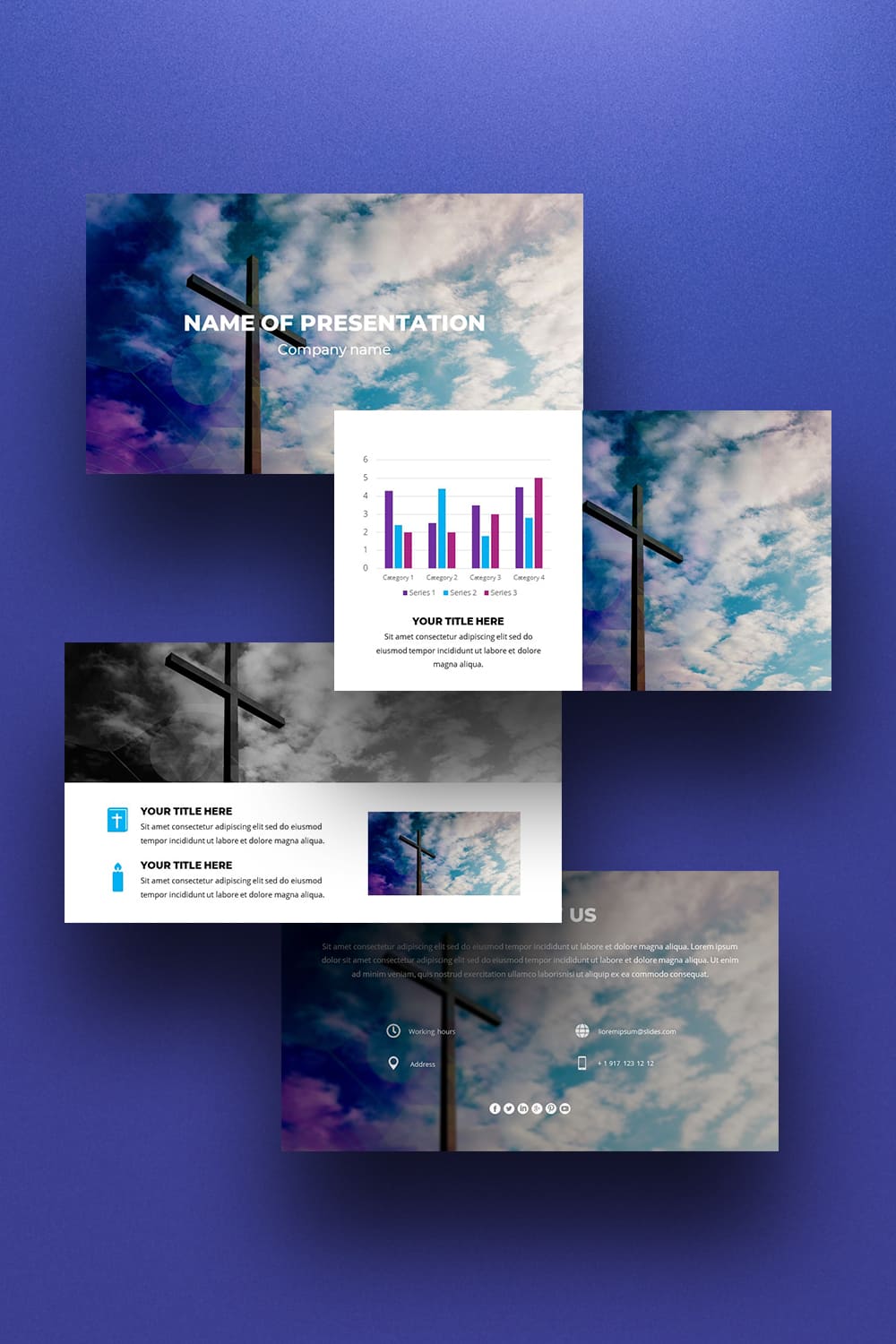 Cloudiness gives insight into the power of faith. It is a distinct element that will breathe life into your presentation. So if you need a quality-free template, this one will suit you perfectly.
To the Praise of His Glory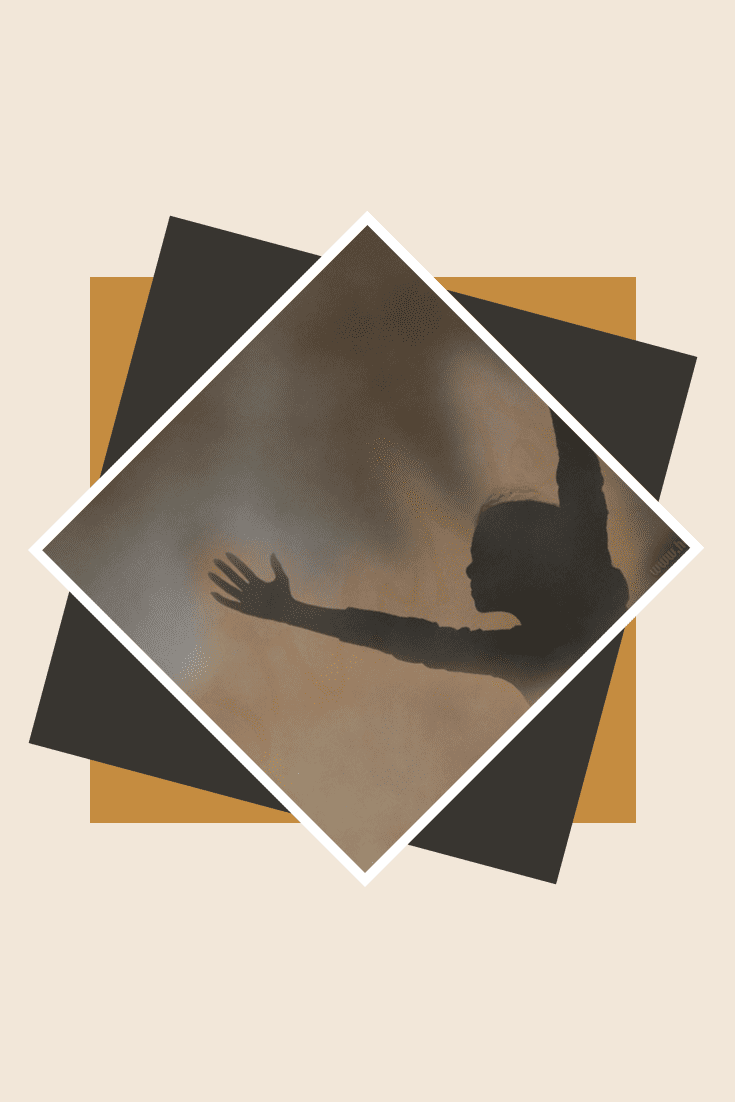 Use this worship PowerPoint background to affirm the need for Christians to praise God.
Worship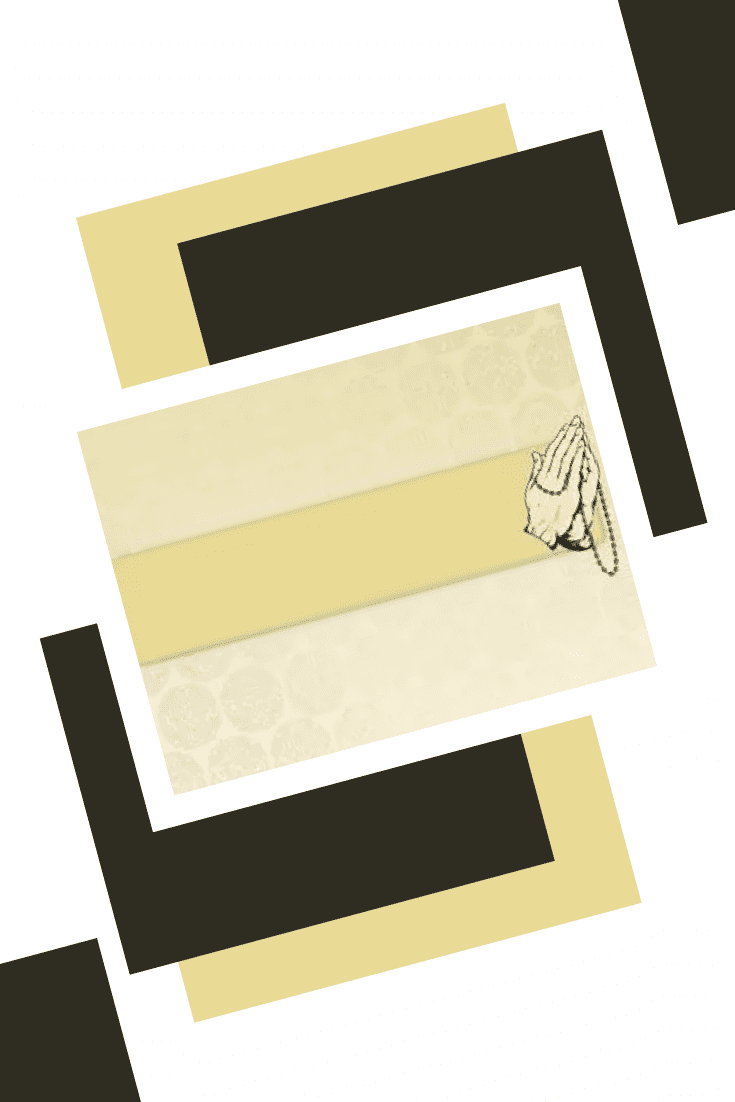 Use this template in church seminars for professionals
Jesus Crucifixion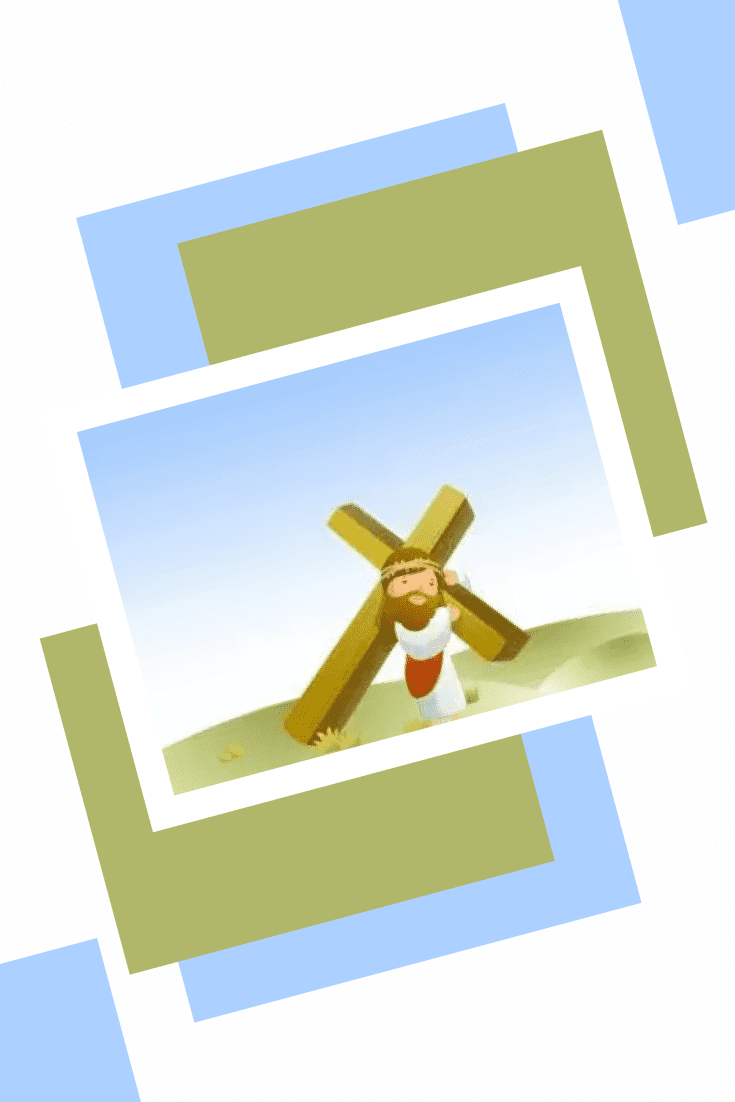 This PowerPoint template is ideal for teaching your children to learn about the suffering of Christ.
Abstract Worship Backgrounds For PowerPoint
Spirituality – Free Tabernacle Worship Powerpoint Background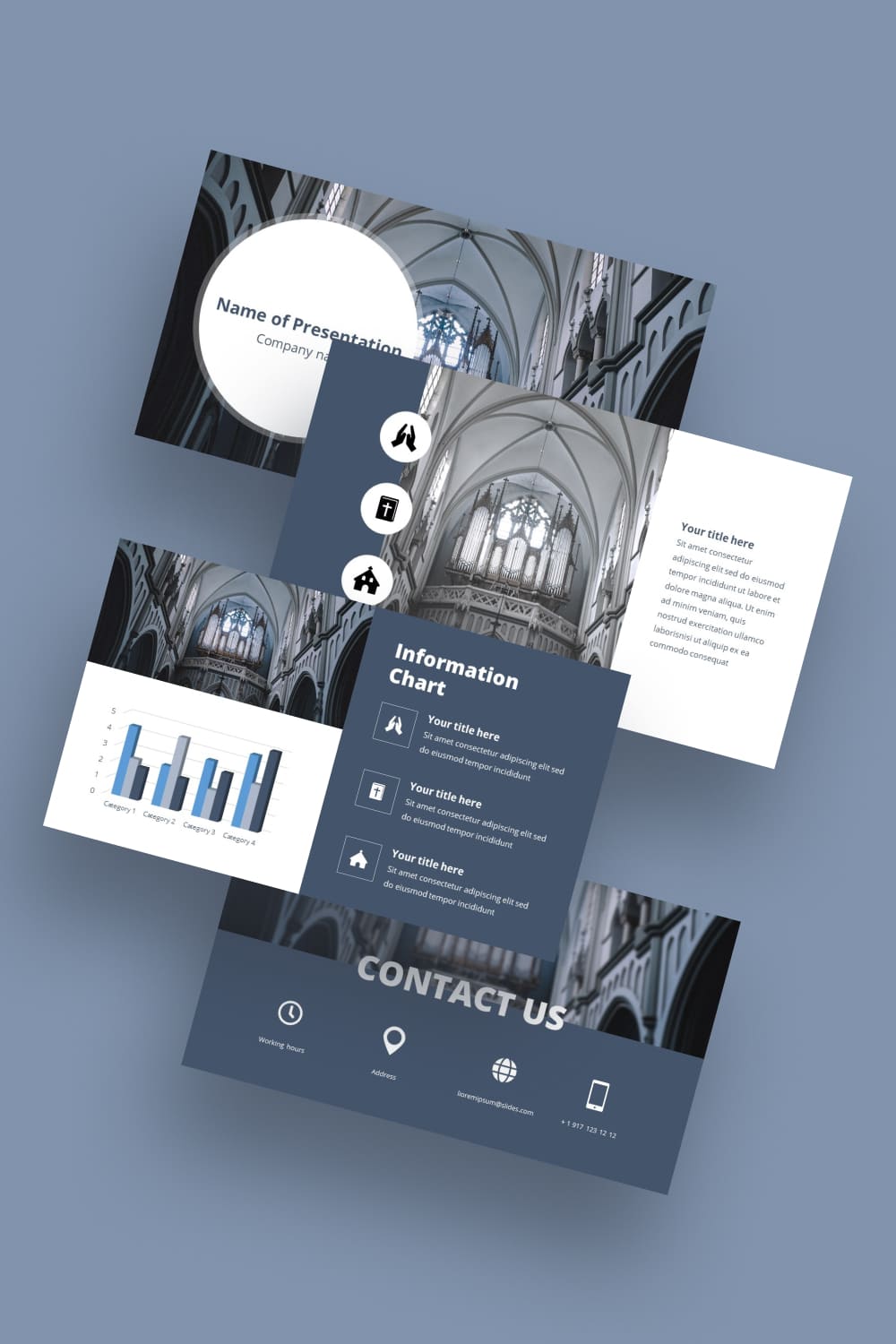 Sophistication is just what this template can add to your presentation. Use it for a variety of purposes and enjoy the result of your work.
Abstraction – Free Worship Powerpoint Background Geometric Blue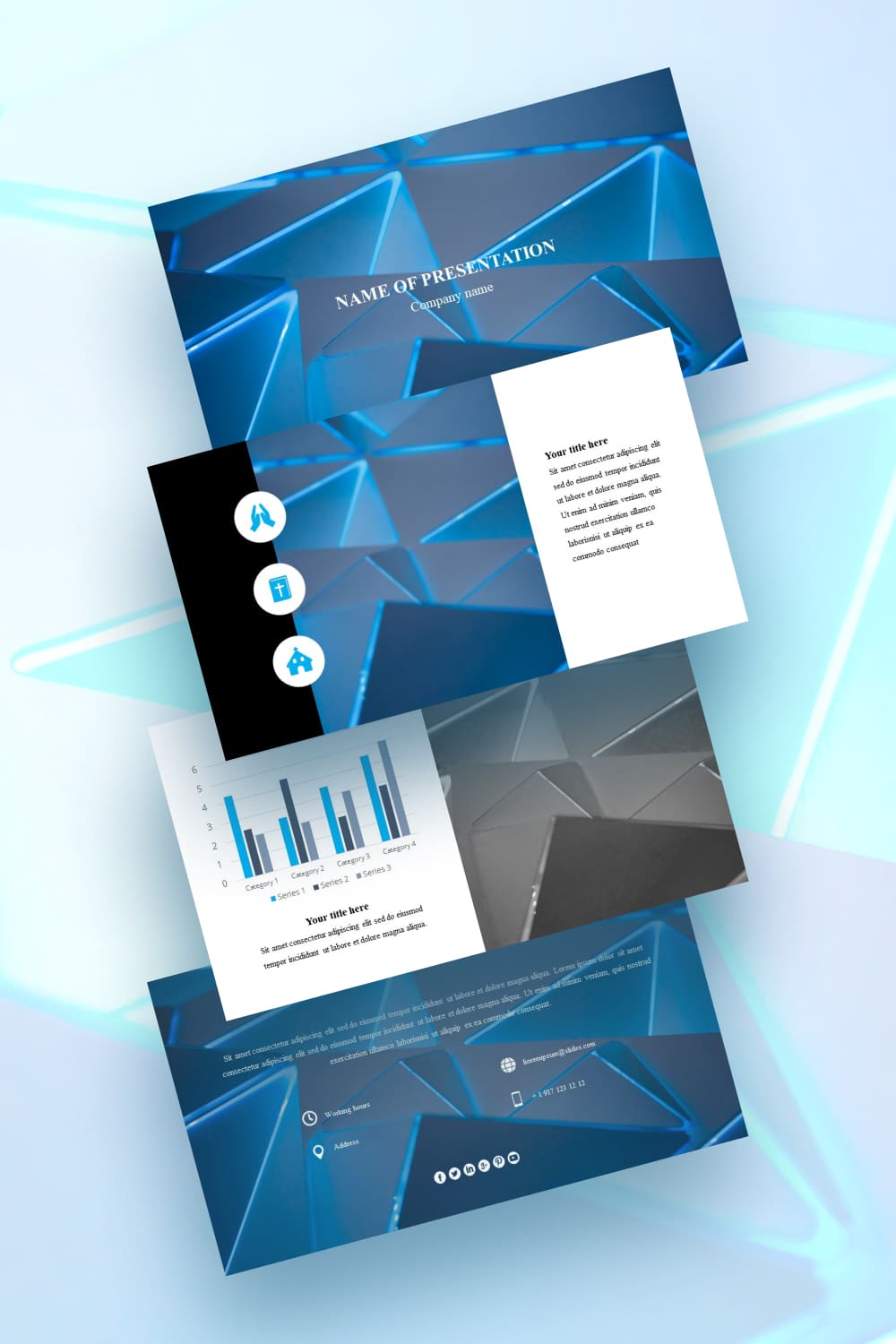 This template consists of different geometric shapes on a blue background. It has something of eclecticism and futurism.
Beatification – Free Blessed Worship Background Powerpoint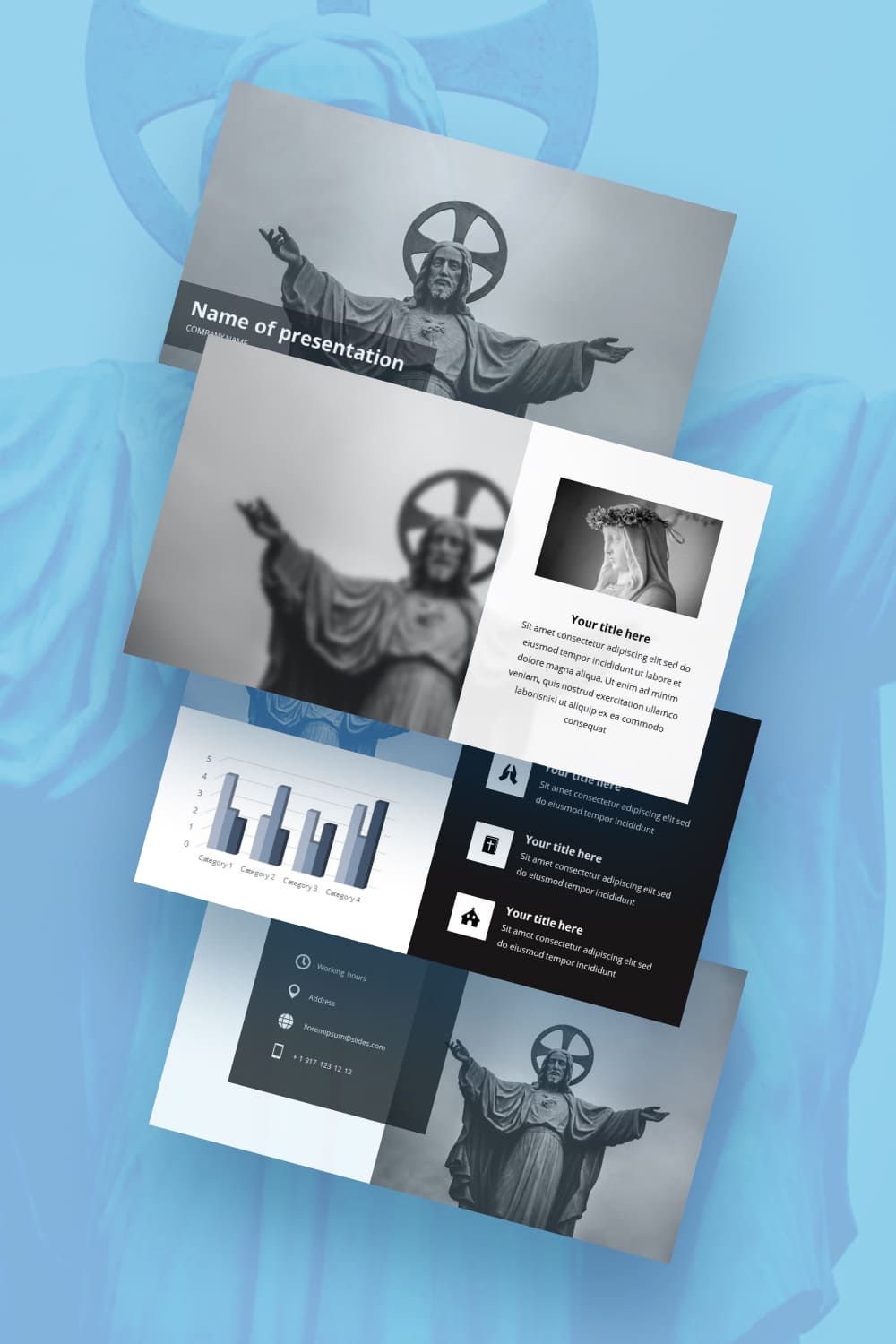 A template with Saint Mary and Jesus that looks somewhat like an icon would be a great choice for religious presentations. This product contains four beautiful and editable slides.
Always with Thanksgiving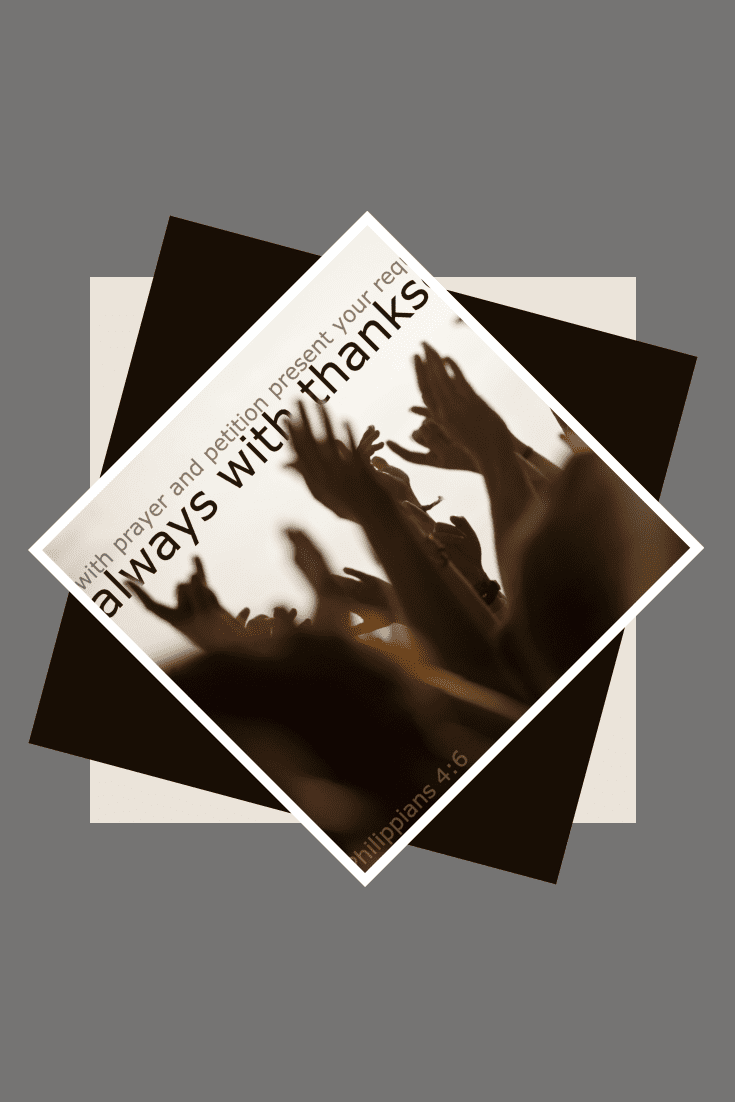 This is an ideal template for you to teach the importance of thanksgiving during praise and worship.
Open Arms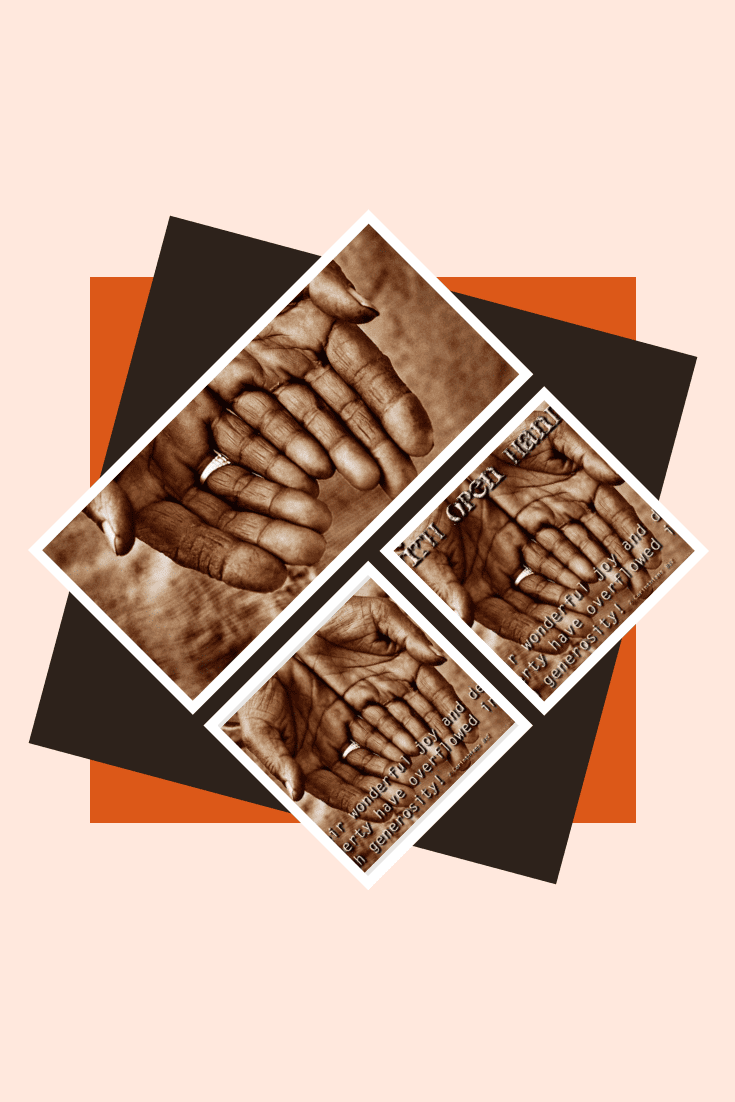 This background showcases generosity, deliverance, and joy associated with worshiping God.
Holy Passion: My Beloved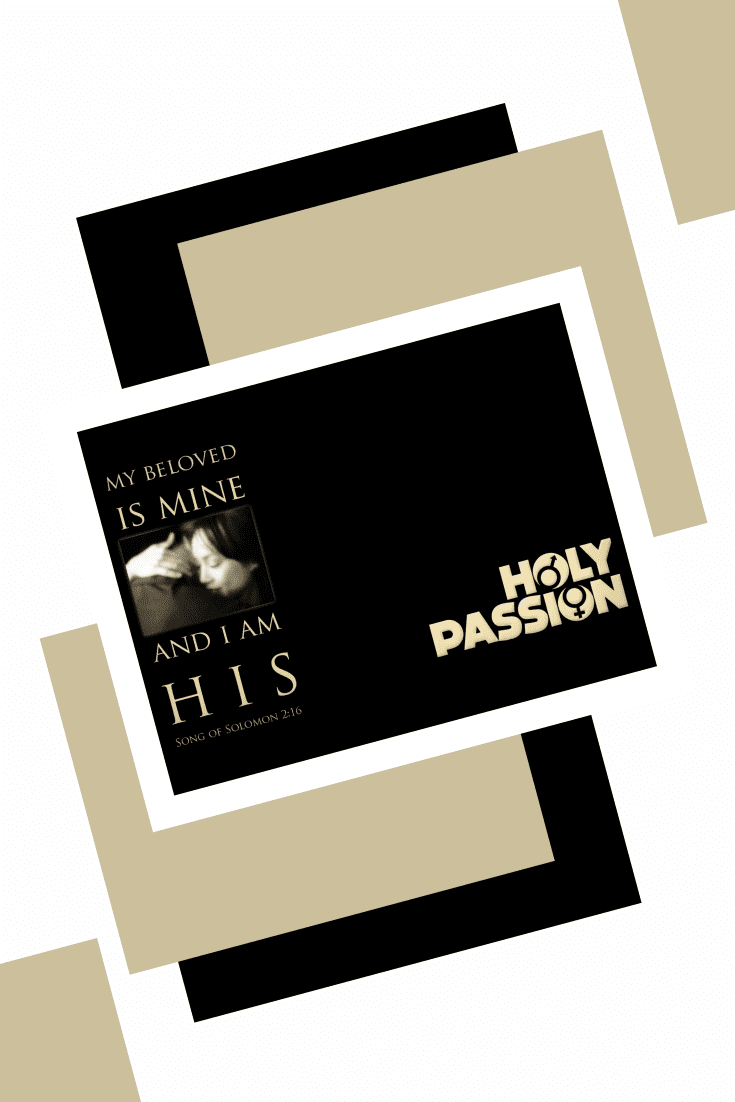 For your sermons on praising and worshiping God with zeal, this template will pass across the message effectively.
God is Love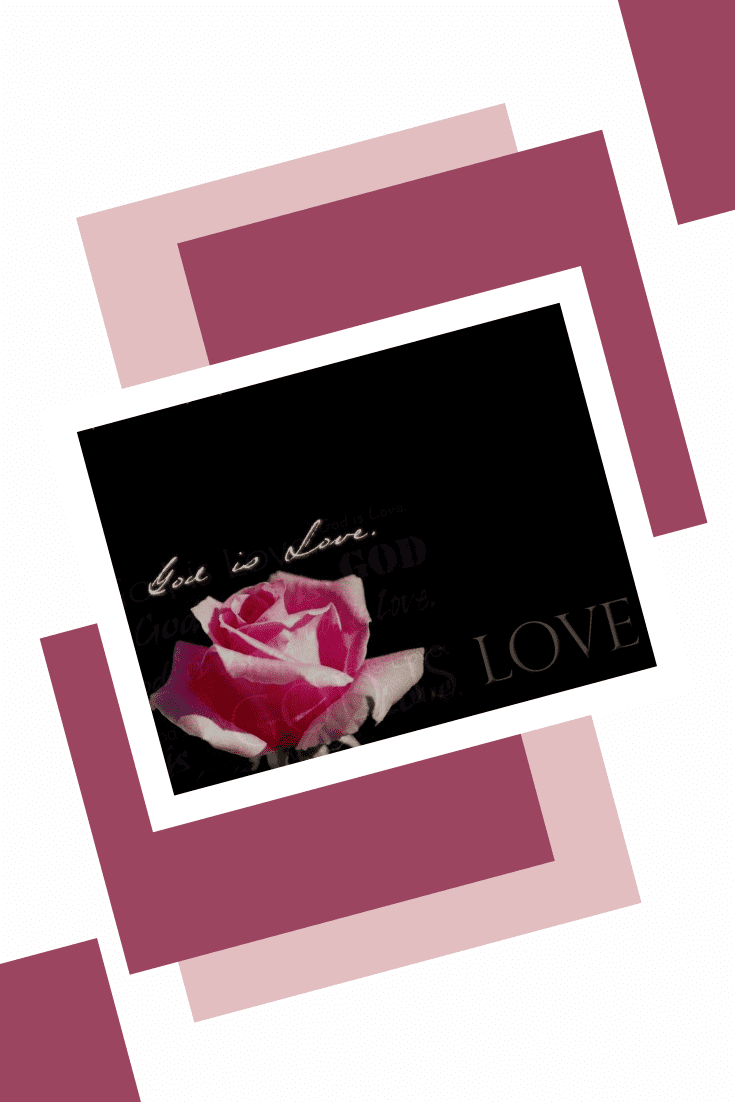 This background is ideal for teaching about the love of God described in the Bible.
Peace be Still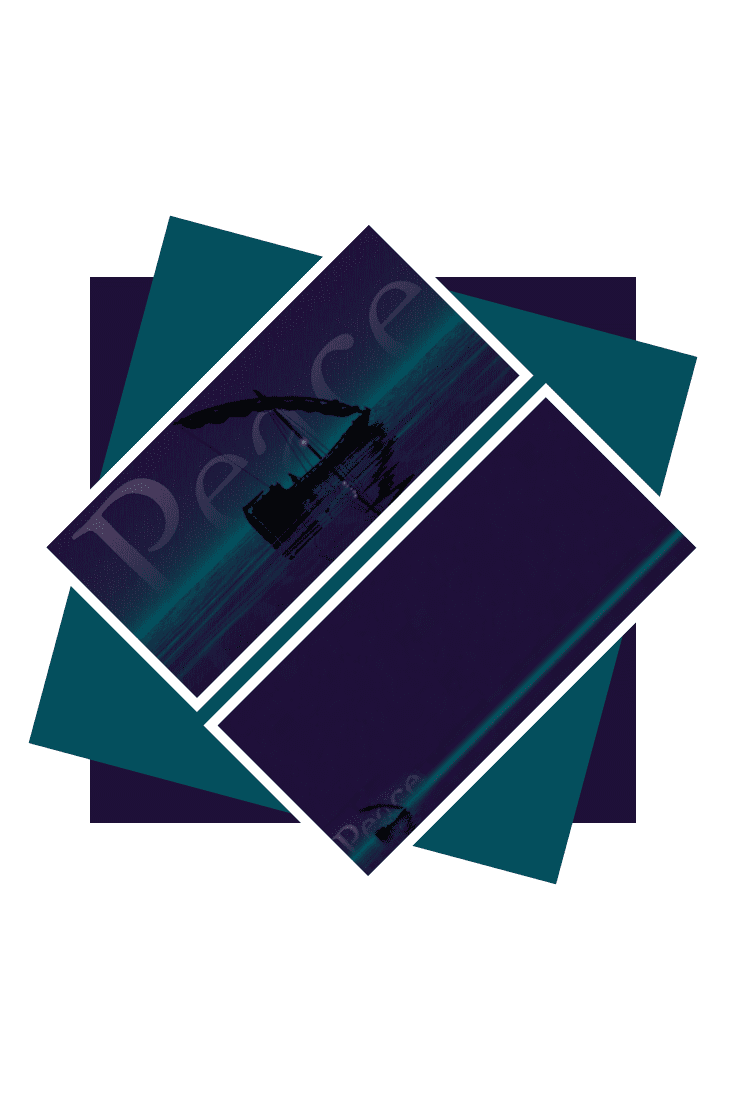 For your teachings on the Christian walk, use this template for peace sermons.
Jonah and the Whale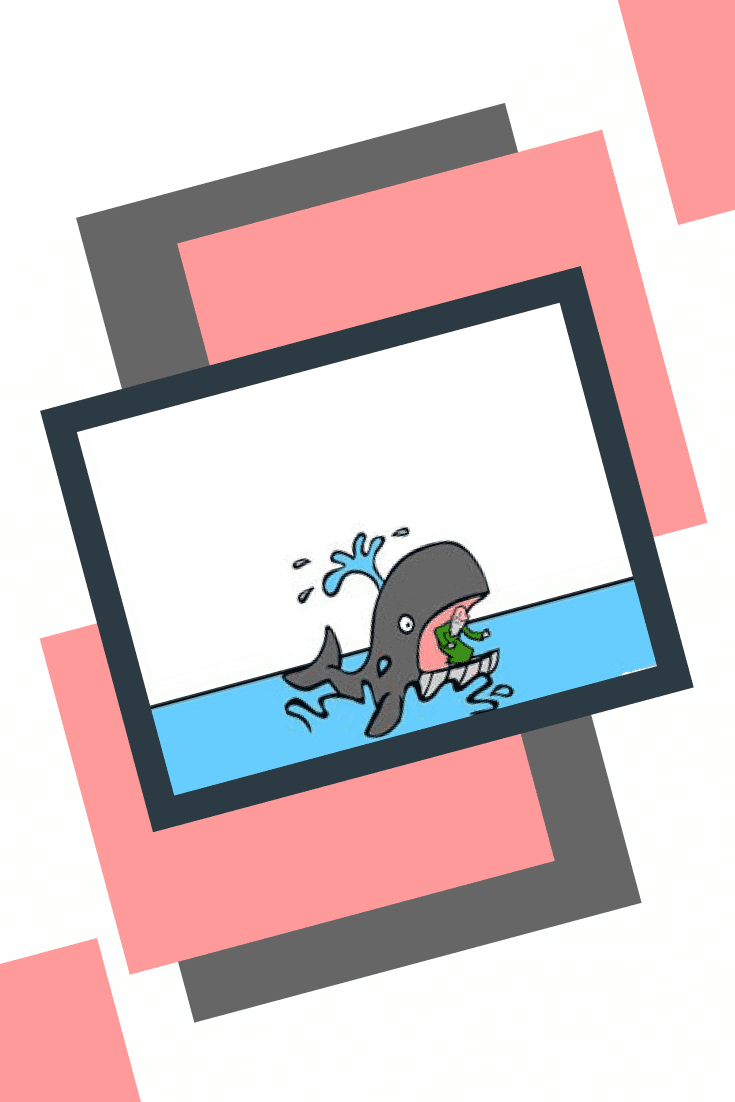 This is an ideal PowerPoint background to teach children about Bible characters.
Summer Worship PowerPoint Backgrounds
Blossoming – Free Spring Powerpoint Background Worship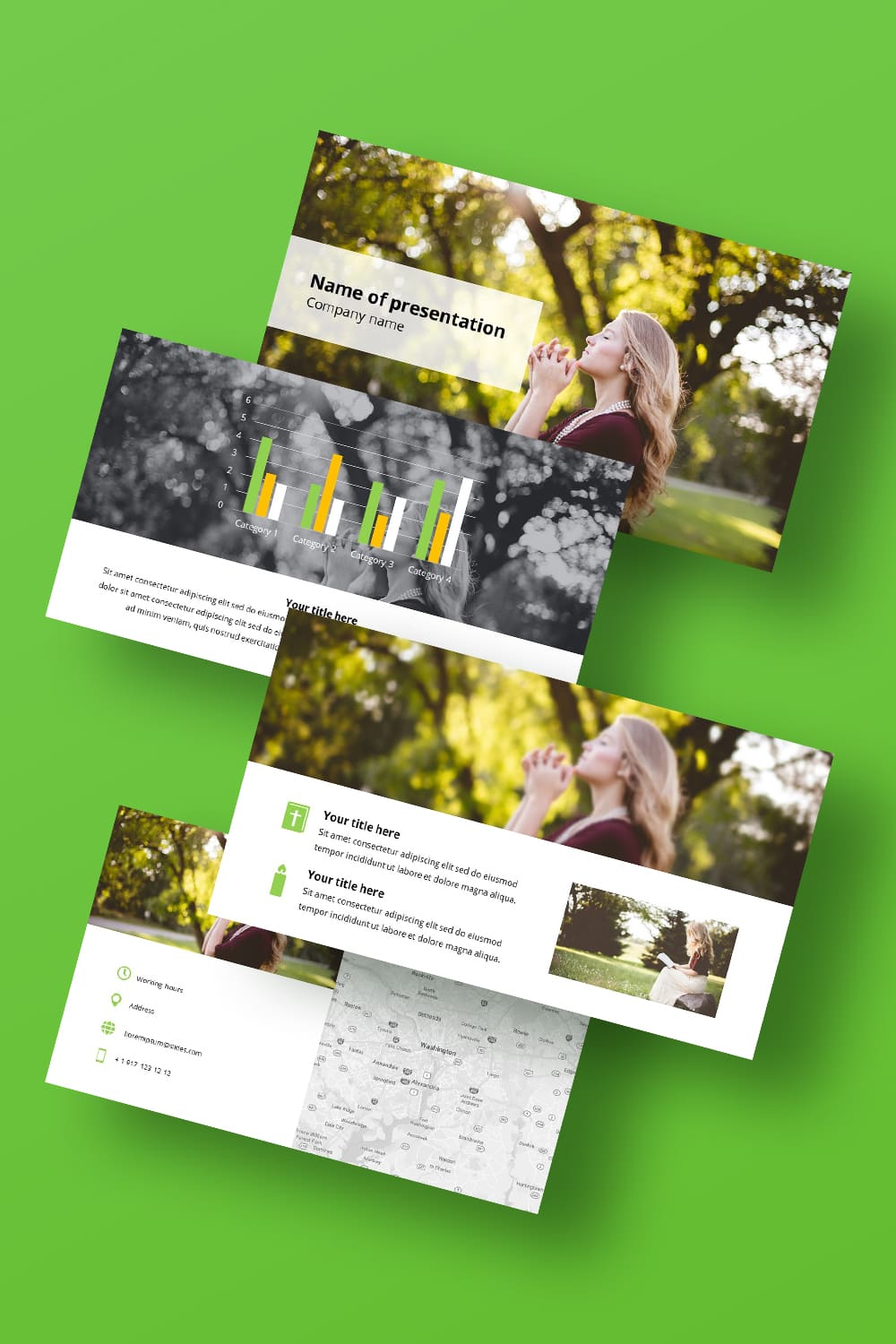 It is possible to worship some deity as well as incomparable nature, the slides of this template show this. So if you need a mesmerizing and colorful presentation that will interest your listeners, use this product.
Sunset – Free Simple Worship Powerpoint Background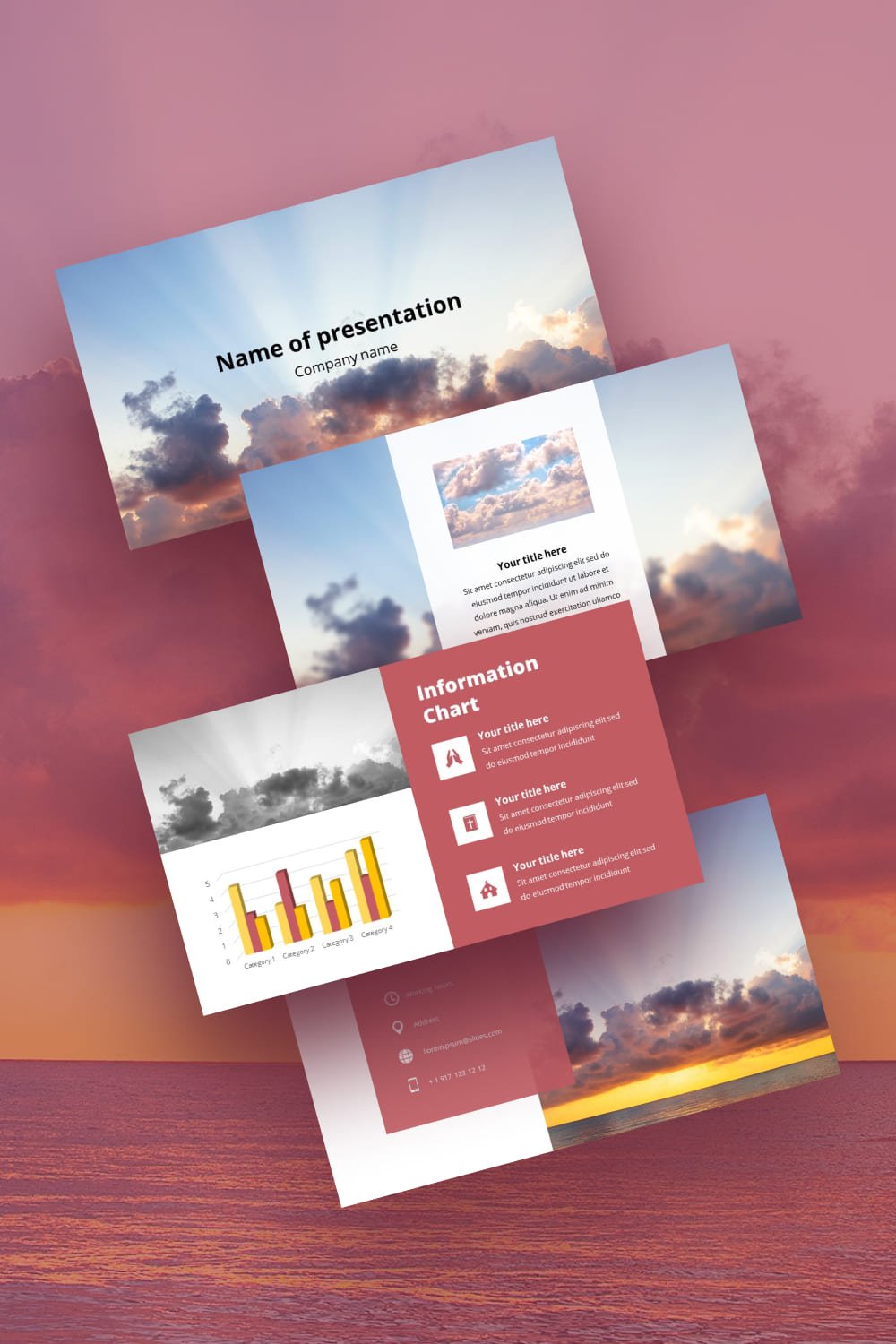 Another interesting and beautiful template that will make your presentation a masterpiece. All you have to do is fill out these editable slides and enjoy the result. Notice the quality of the icons in the background.
Blessedness – Free Worship Powerpoint Background Under Water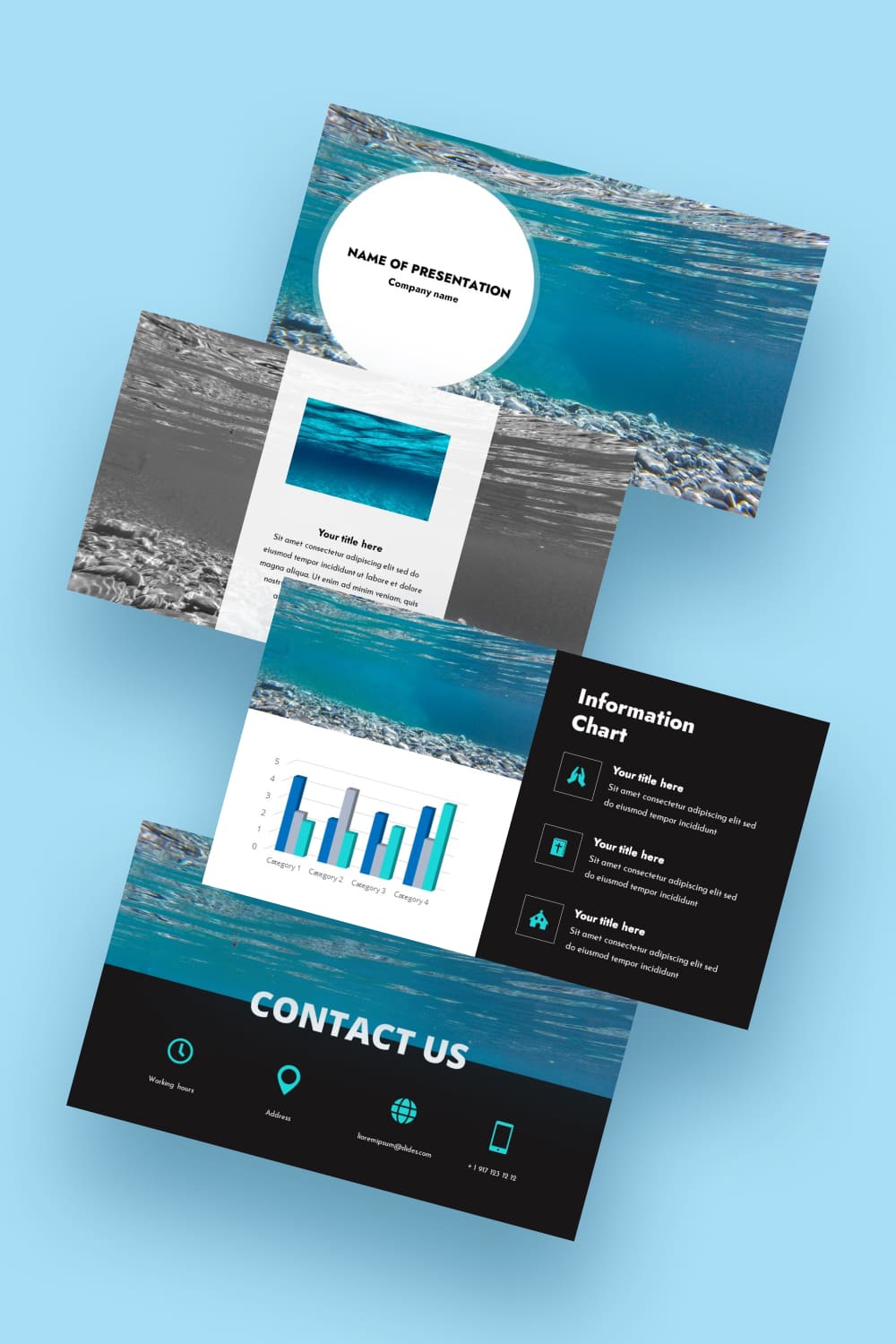 Blue grace, this pattern reeks of freshness and tranquility. If you have story themes that this template would fit, then by all means take advantage of this cool product.
Revival – Free Powerpoint Background Worship Easter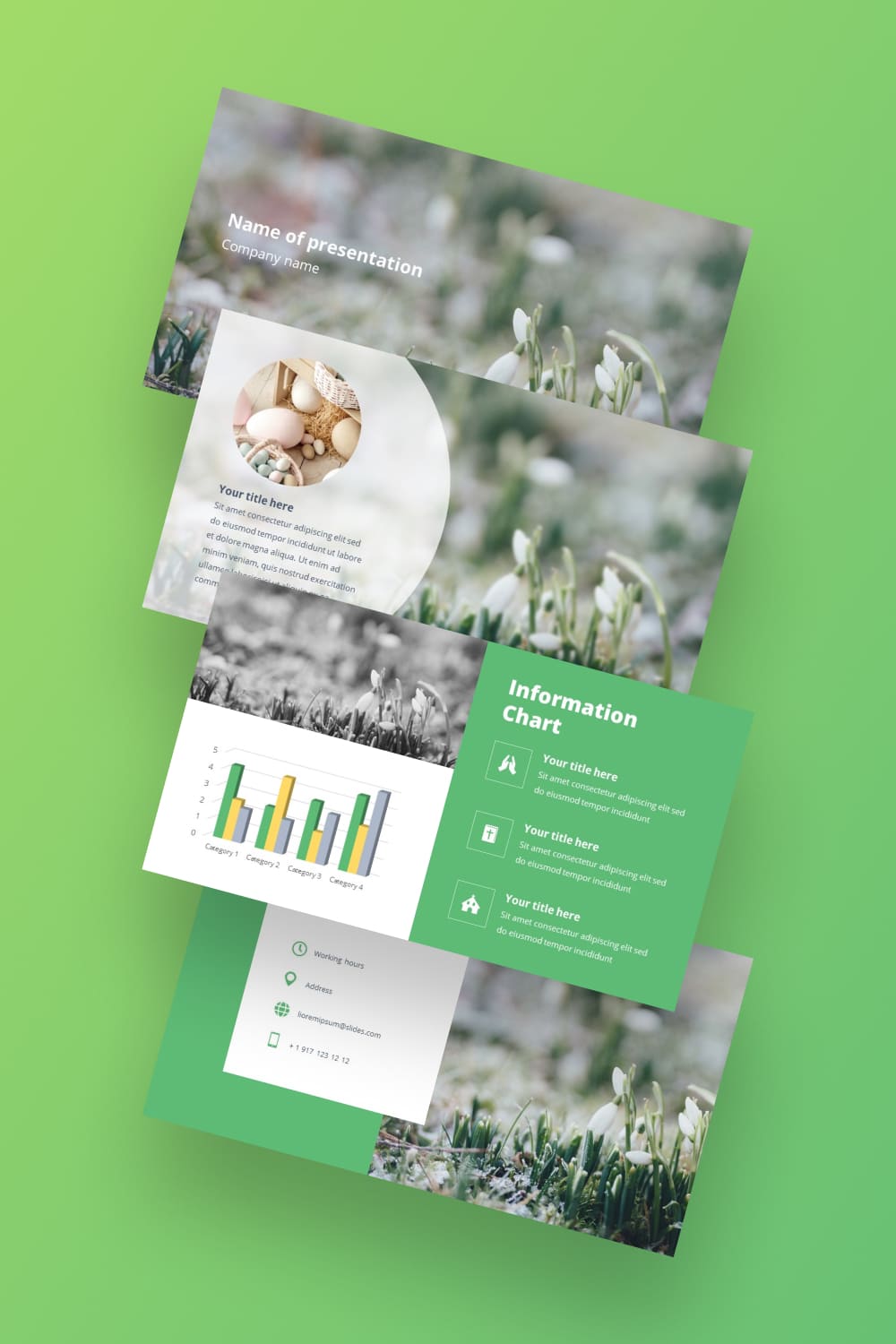 The green pattern is about spring, it reminds us that one thing ends and another begins. You can also use it for your presentations related to some religious holidays that take place in this season.
Flow – Free Summer Powerpoint Worship Background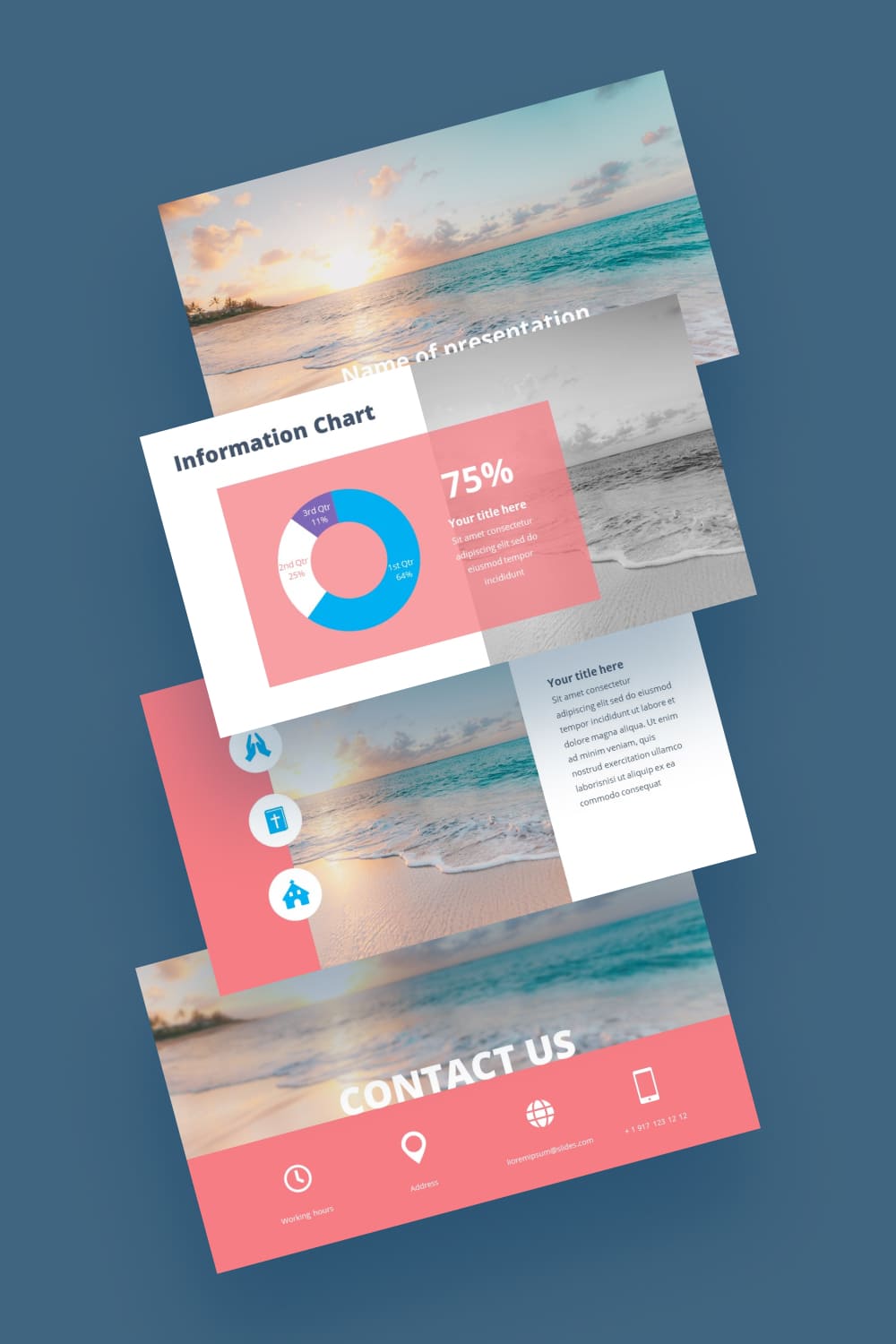 If you need to make a gentle and soothing presentation in pleasant colors, try this template in business. It's perfect for any theme and easy to use. Your listeners will be satisfied not only with the information but also with the picture.
Freshness – Free Powerpoint Summer Welcome Worship Background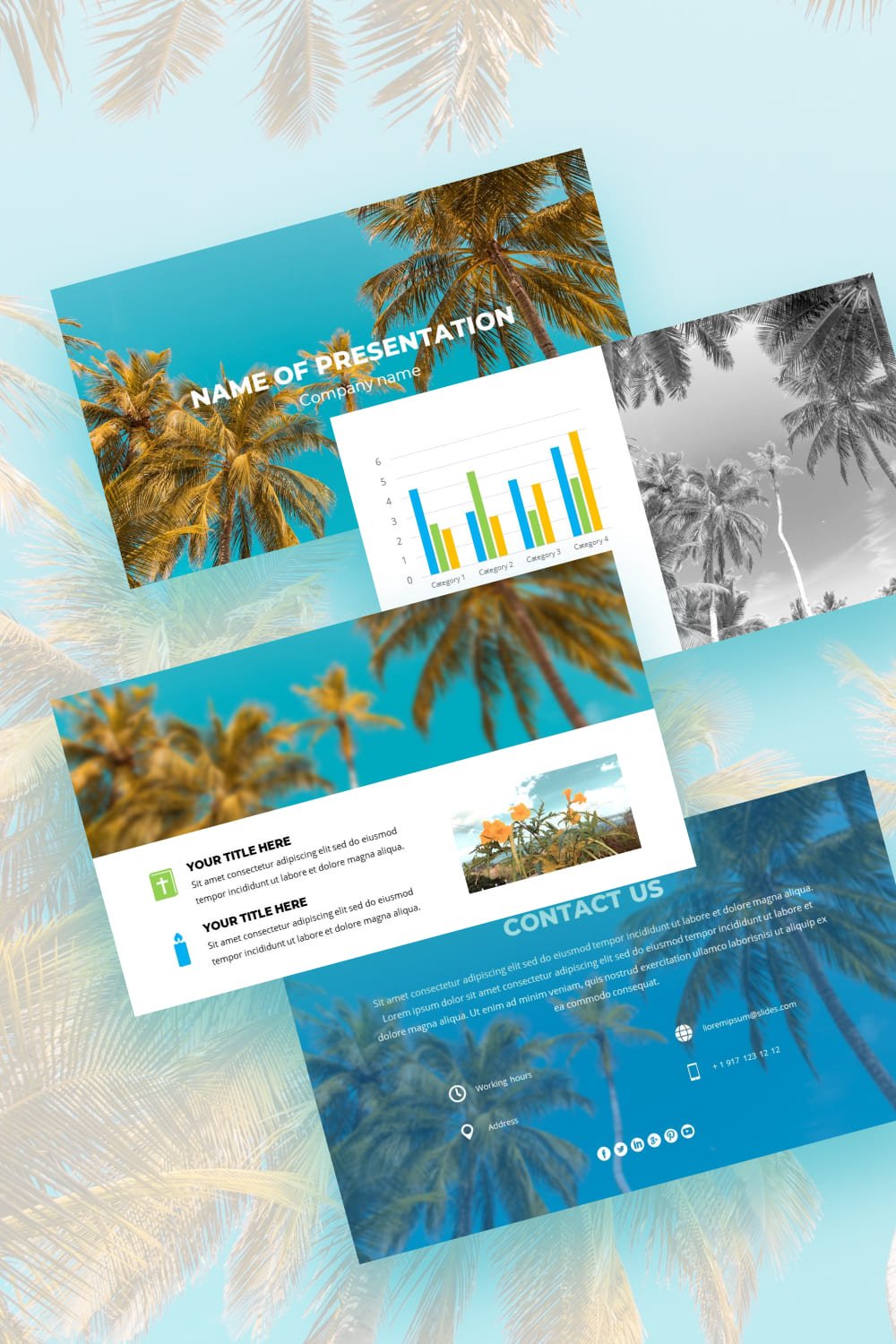 Summer is always beautiful, it's a favorite time for many people, and good reason. At this time of year, everything is so bright, alive, and beautiful. If you want to make the same colorful presentation, try using this summer template.
Modern Worship Church PPT Background
Praise and Worship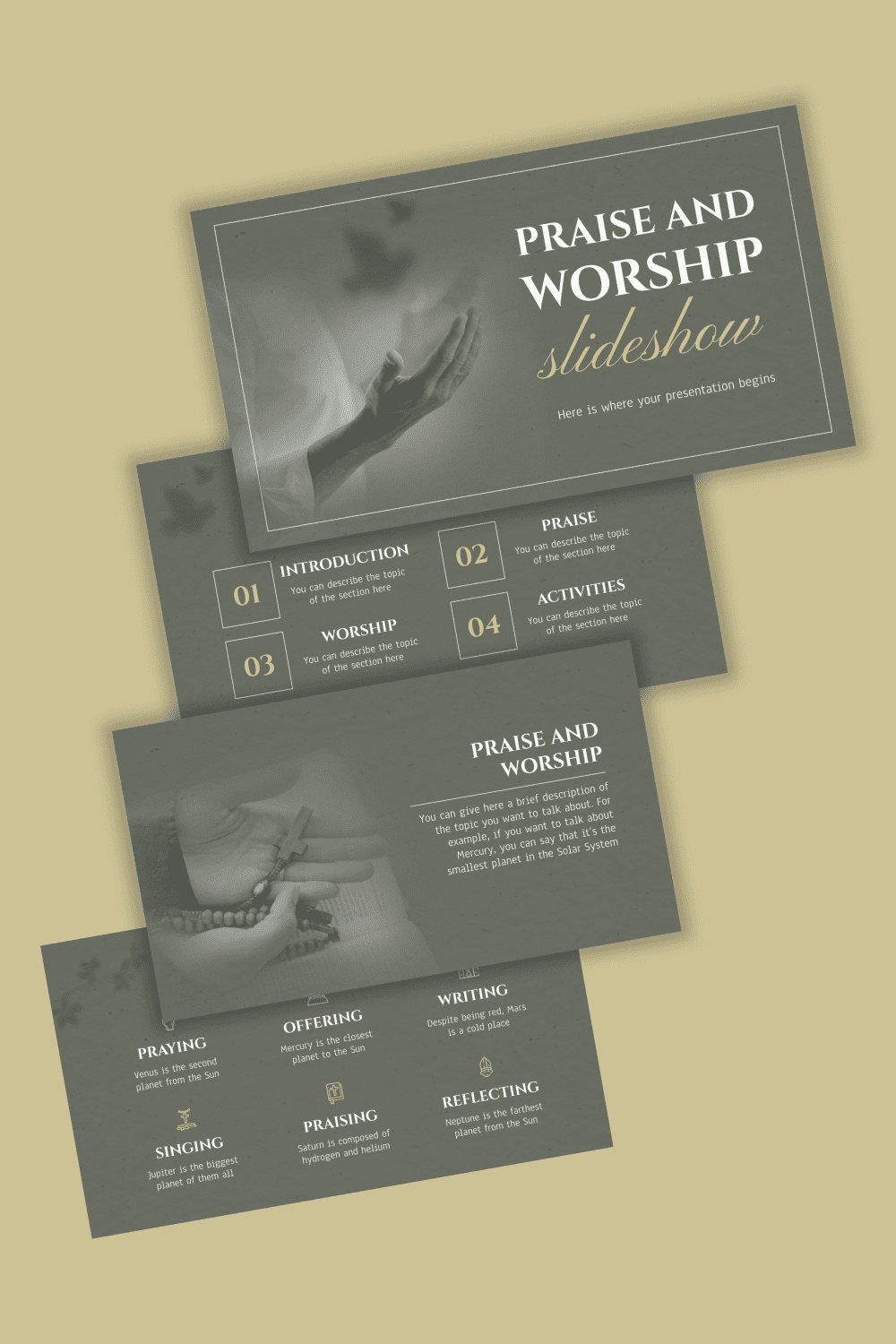 Pay attention to this new template, whose theme is religion. Together with it, you can create a high-quality and clear presentation in which you will reveal such concepts as praise and worship.
Celebration – Worship Background for Thanksgiving Powerpoint Free Download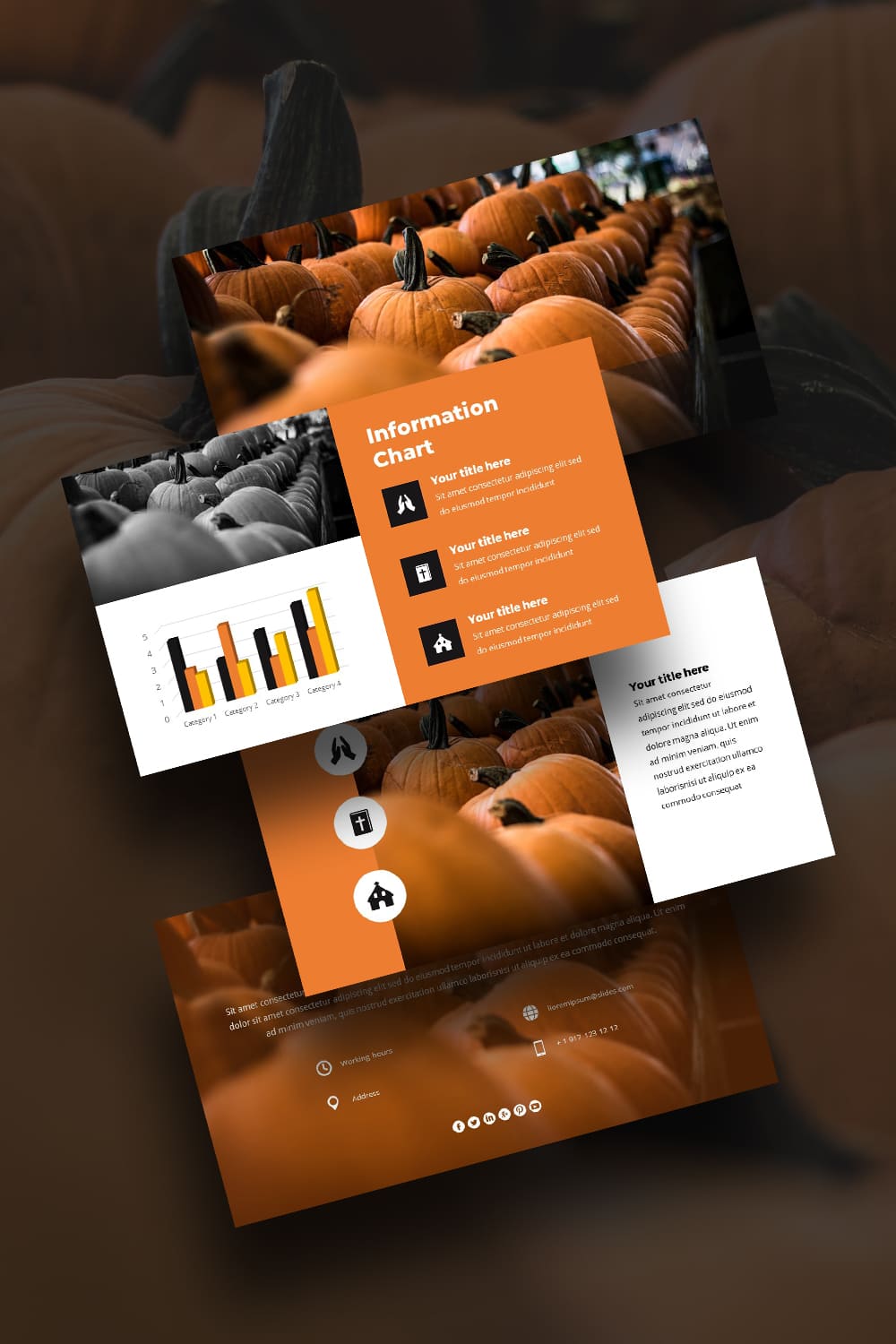 Check out this colorful holiday template, which is timed to coincide with Thanksgiving. It will be remembered by your audience for a long time.
Service – Come Join Us Free Worship Powerpoint Background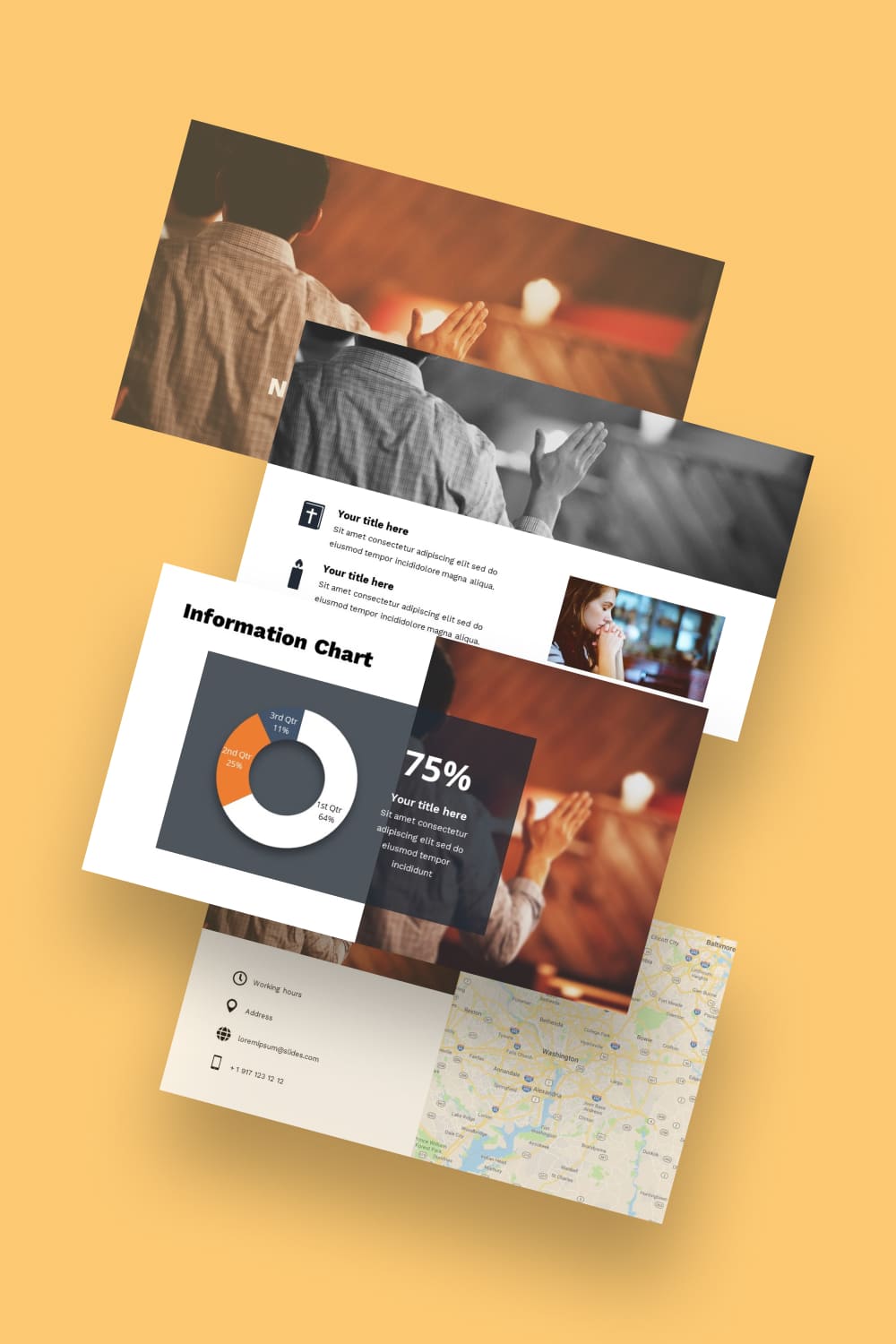 A great option if you want to make a quality presentation that focuses on the topic of ministry. Contains only what you need and nothing extraneous.
Free Cross PowerPoint Template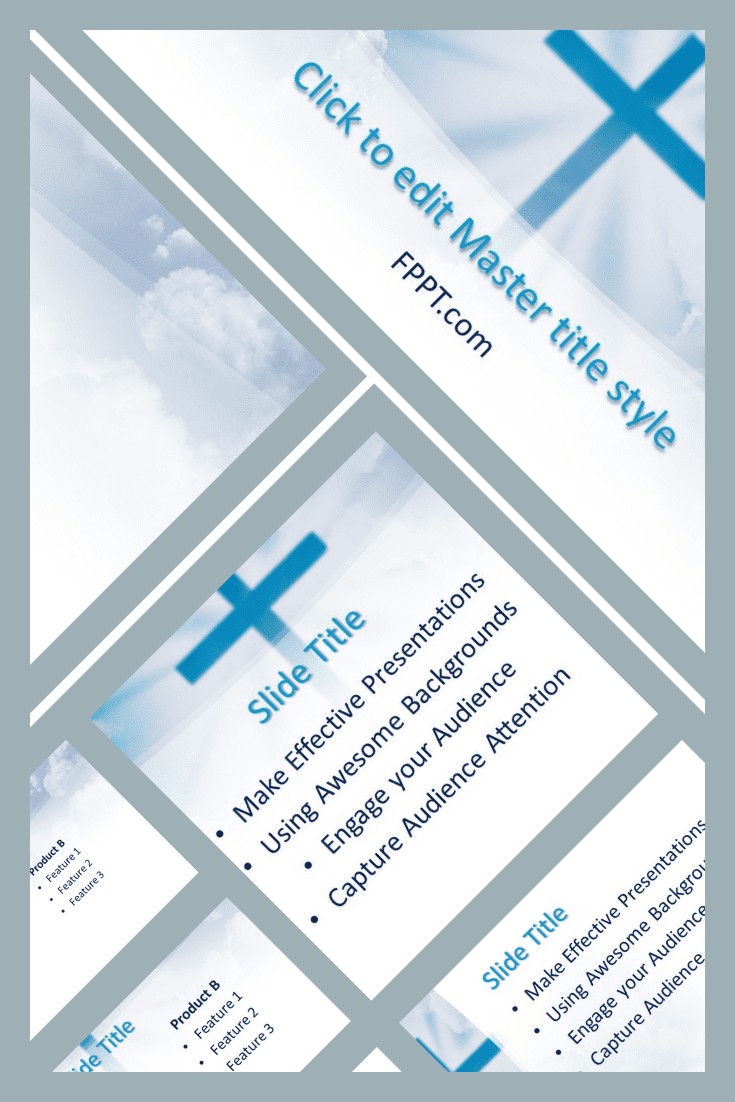 Download this free worship background for your presentation.
On Tiptoe with Angels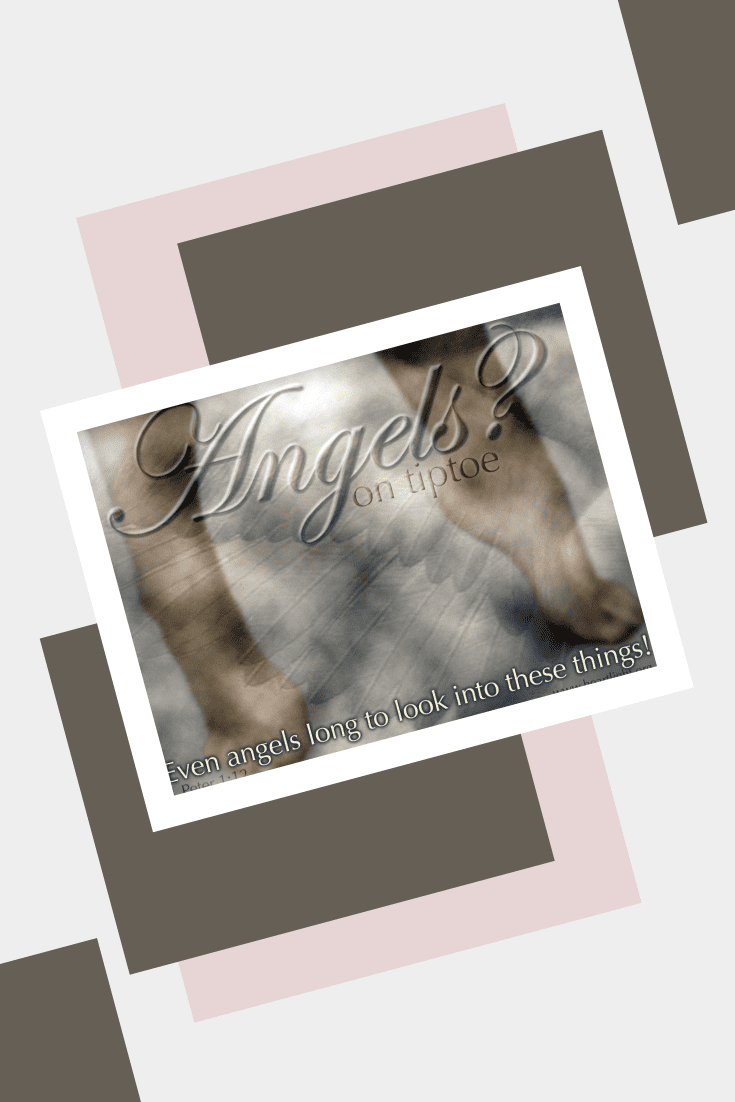 This is an ideal background for teaching about angels.
A Reward for Shepherds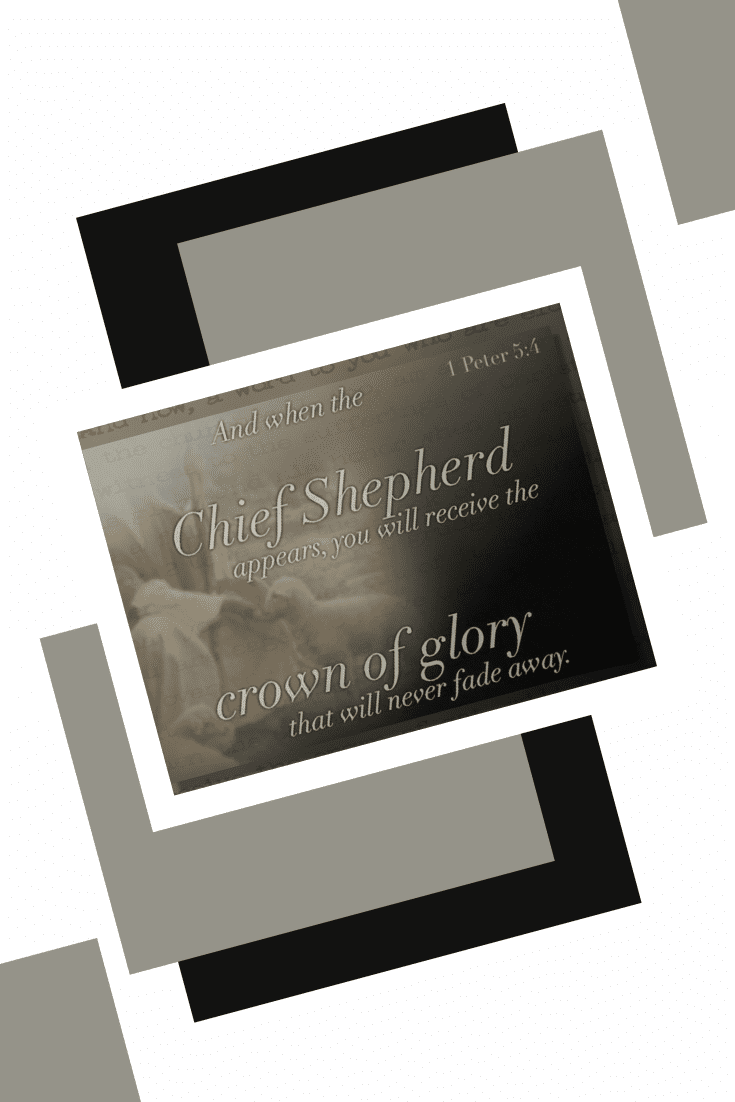 This PowerPoint template is perfect for teaching Christians the prize for walking with other Christians.
The Final Word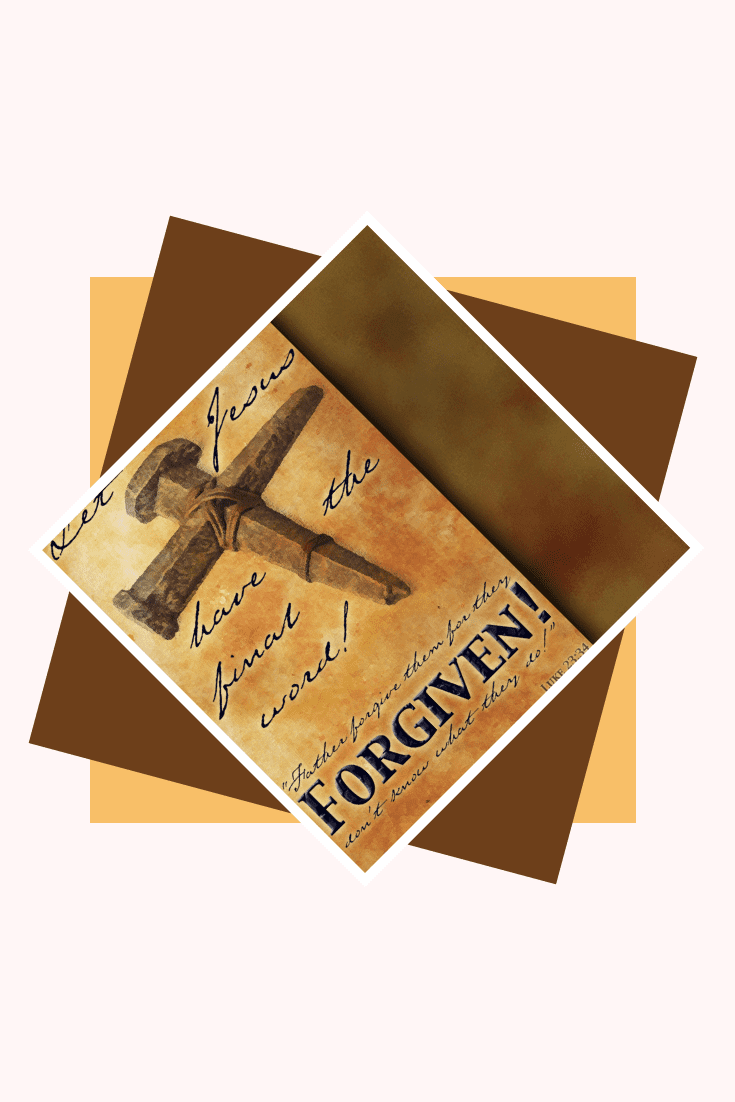 Use this background for your sermon to remind your Christian flock God has forgiven them.
Praise Background For Powerpoint
Path – Free Powerpoint Background Christians Contribution Sunday Worship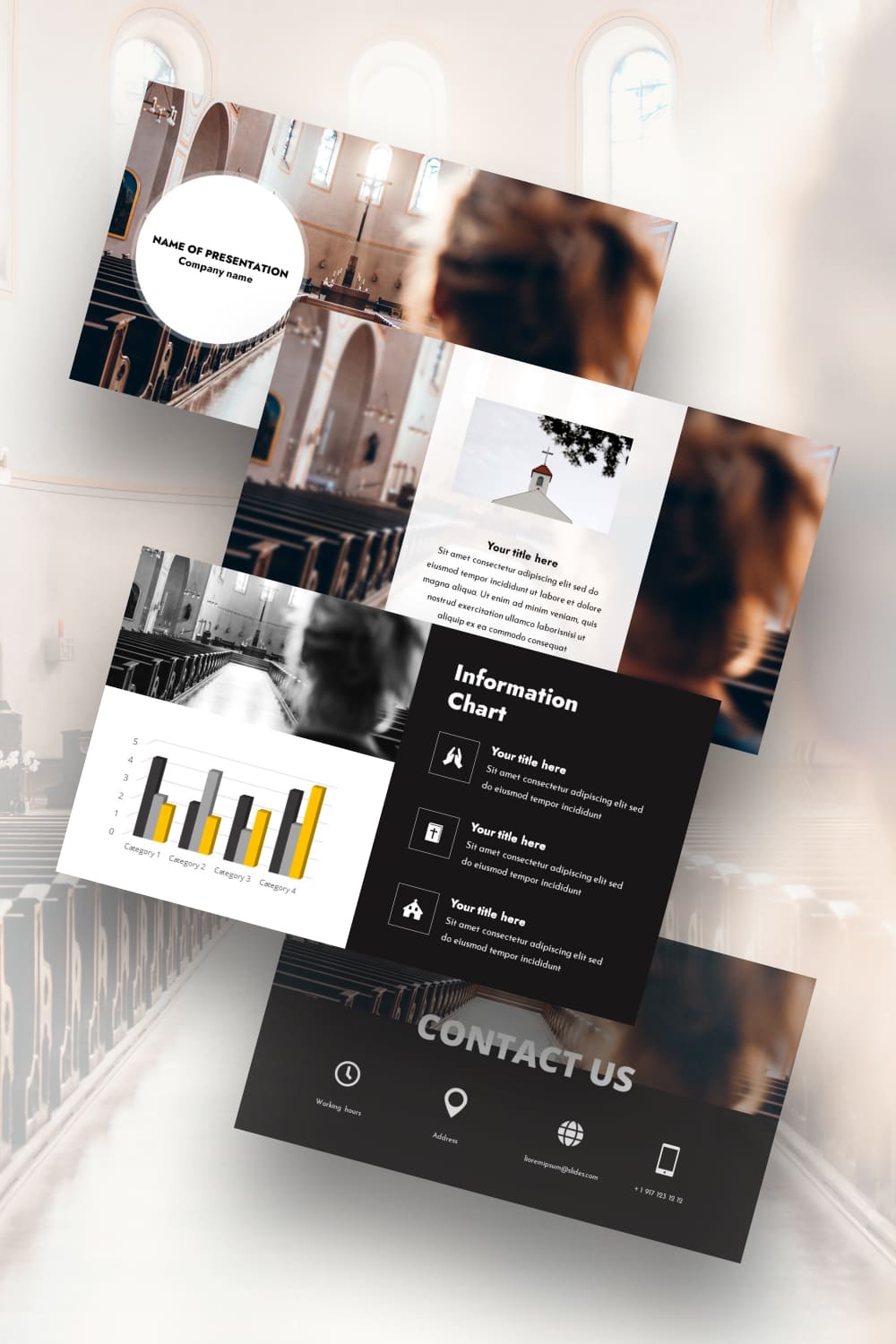 This is a template to help you talk about trust and courage. If you want to saturate your presentation with really interesting content that is accompanied by beautiful illustrations, then this option is perfect for you.
Аwakening – Free Powerpoint Background For a Worship Service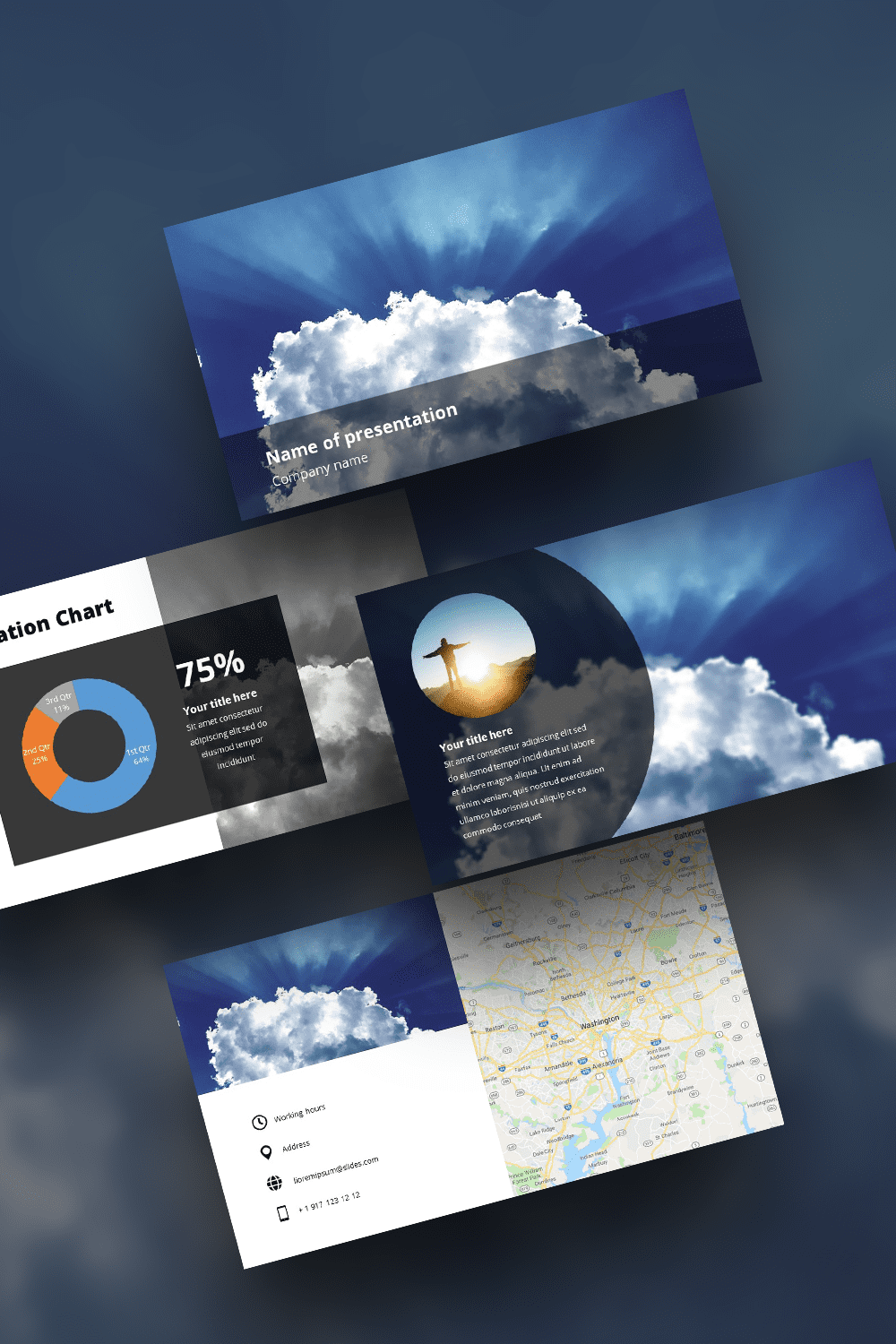 This background is a beautiful, editable slide with clouds in the background, which makes it very attractive. This product would work very well for a colorful and lightweight presentation that is not only pleasant to listen to, but also to watch.
Prayer – Free Laity Sunday Worship Powerpoint Background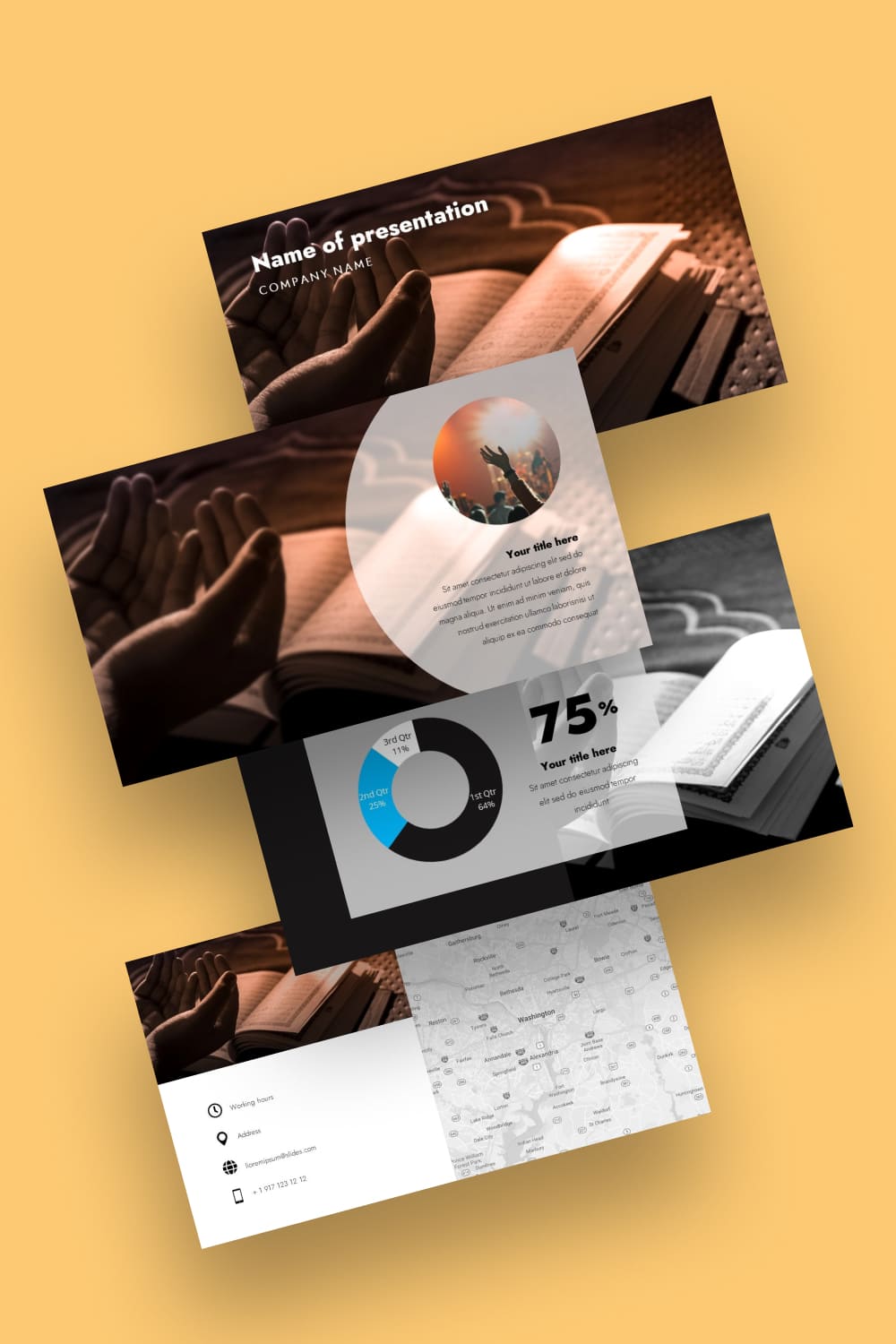 This template shows the prayer and the scripture from which it is recited. If you want to make a beautiful presentation on a religious theme, try this product.
Scope – Free Here I am To Worship Powerpoint Background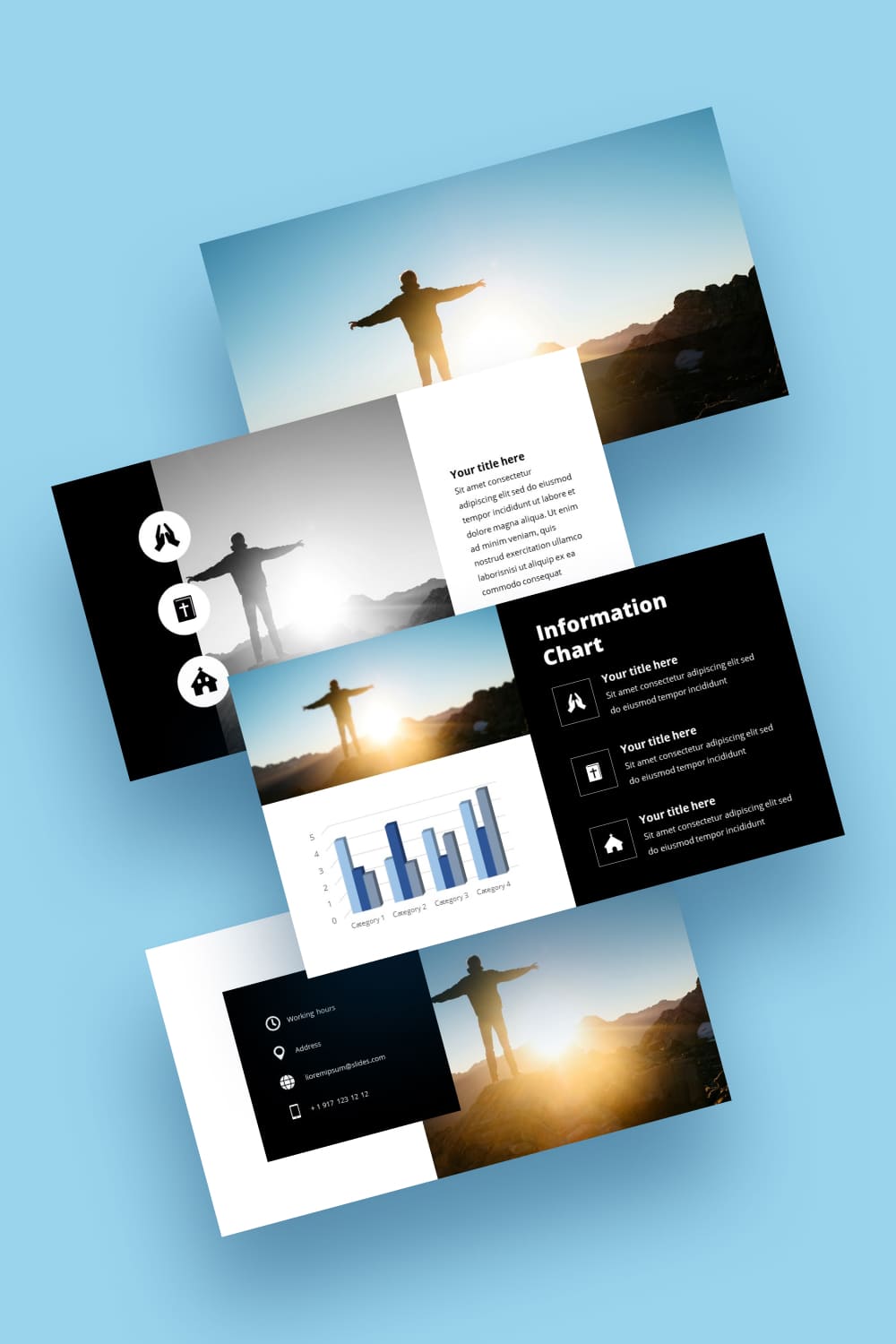 This is a high-resolution worship PowerPoint background that can be used for your presentation. With this template, you can make a high-quality and unique work that will interest your audience.
Glory to God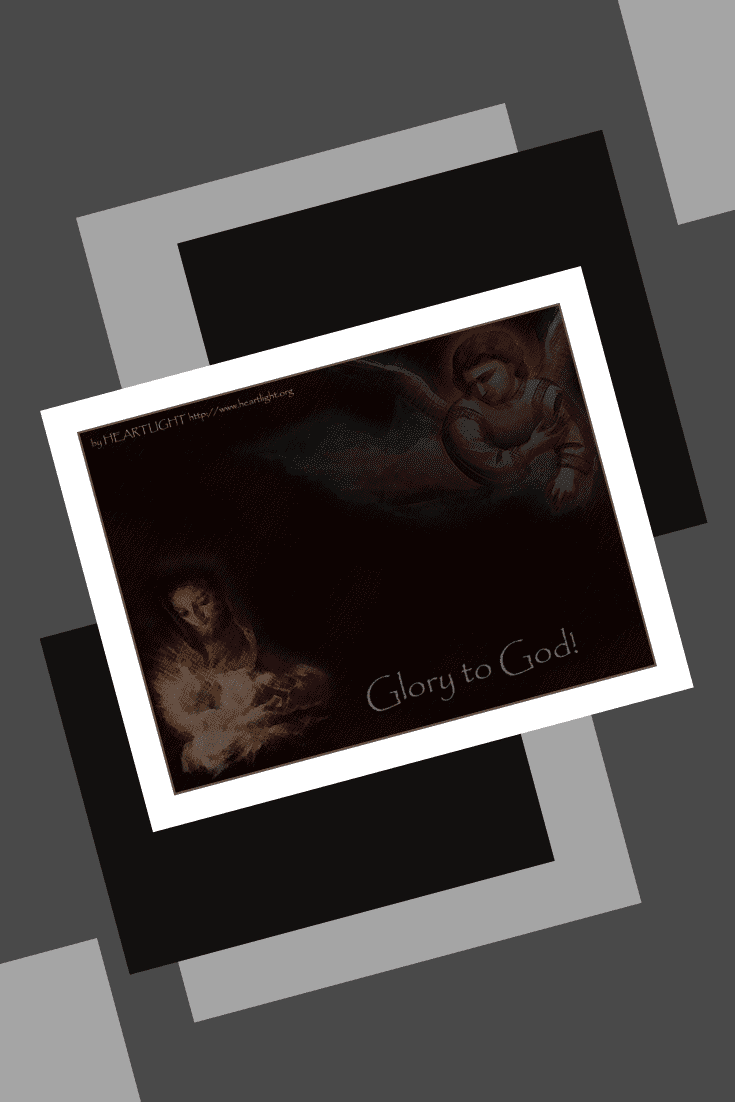 Present to your audience messages on the glory of God.
Virgin Mary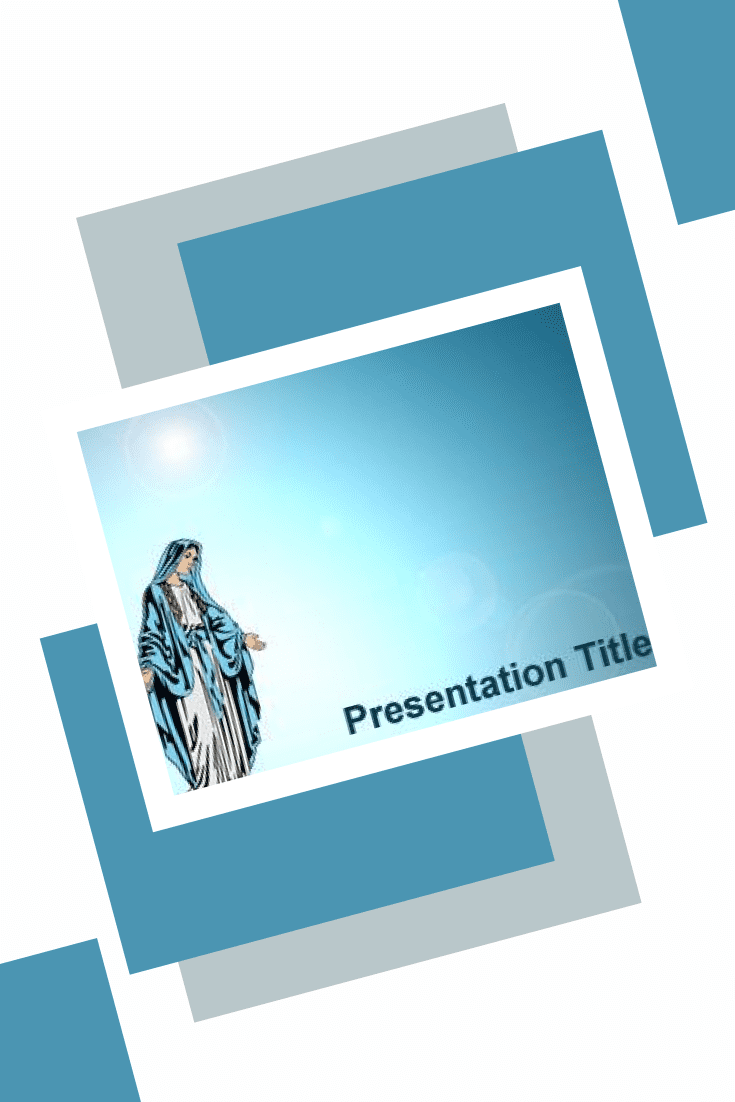 This free Virgin Mary PowerPoint template is ideal for sermons and prayers to the Mother of Jesus.
Holy Bible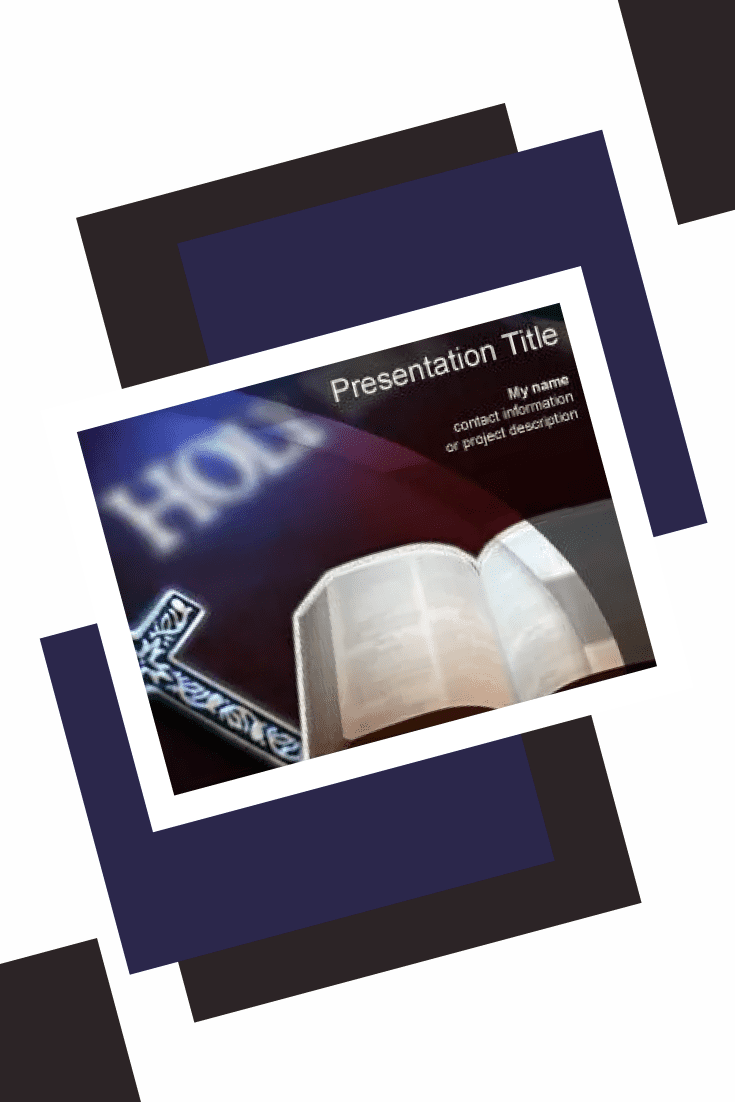 For your Bible series, this background allows you to execute outstanding religious content.
Religious Backgrounds For Powerpoint
Gold – Free Fall Autumn Worship Powerpoint Background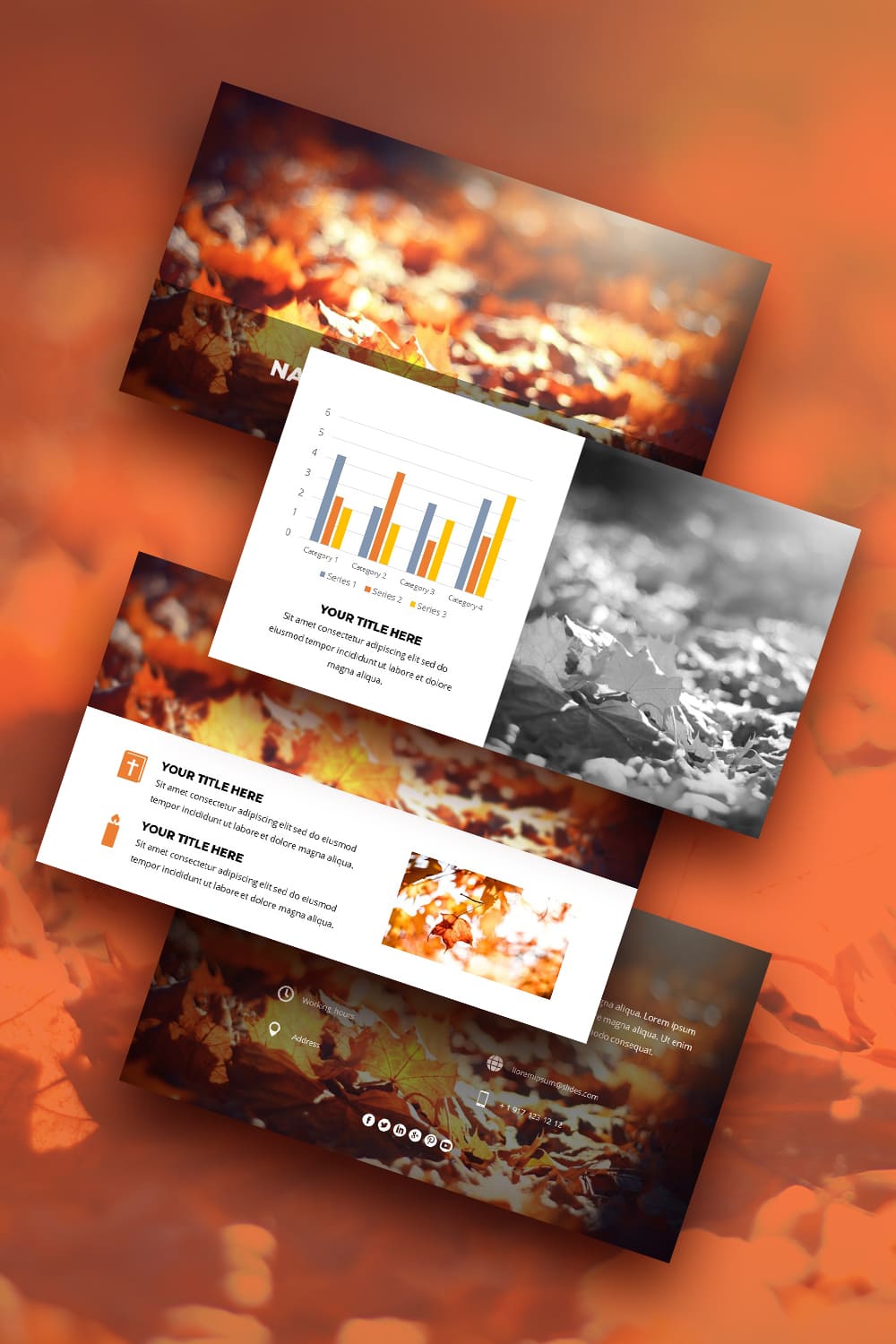 Autumn is a magical time in which we celebrate so many religious holidays. So if you need a presentation timed to this season, but also an event at the same time, be sure to use this template.
Autumn – Free Fall Powerpoint Background Worship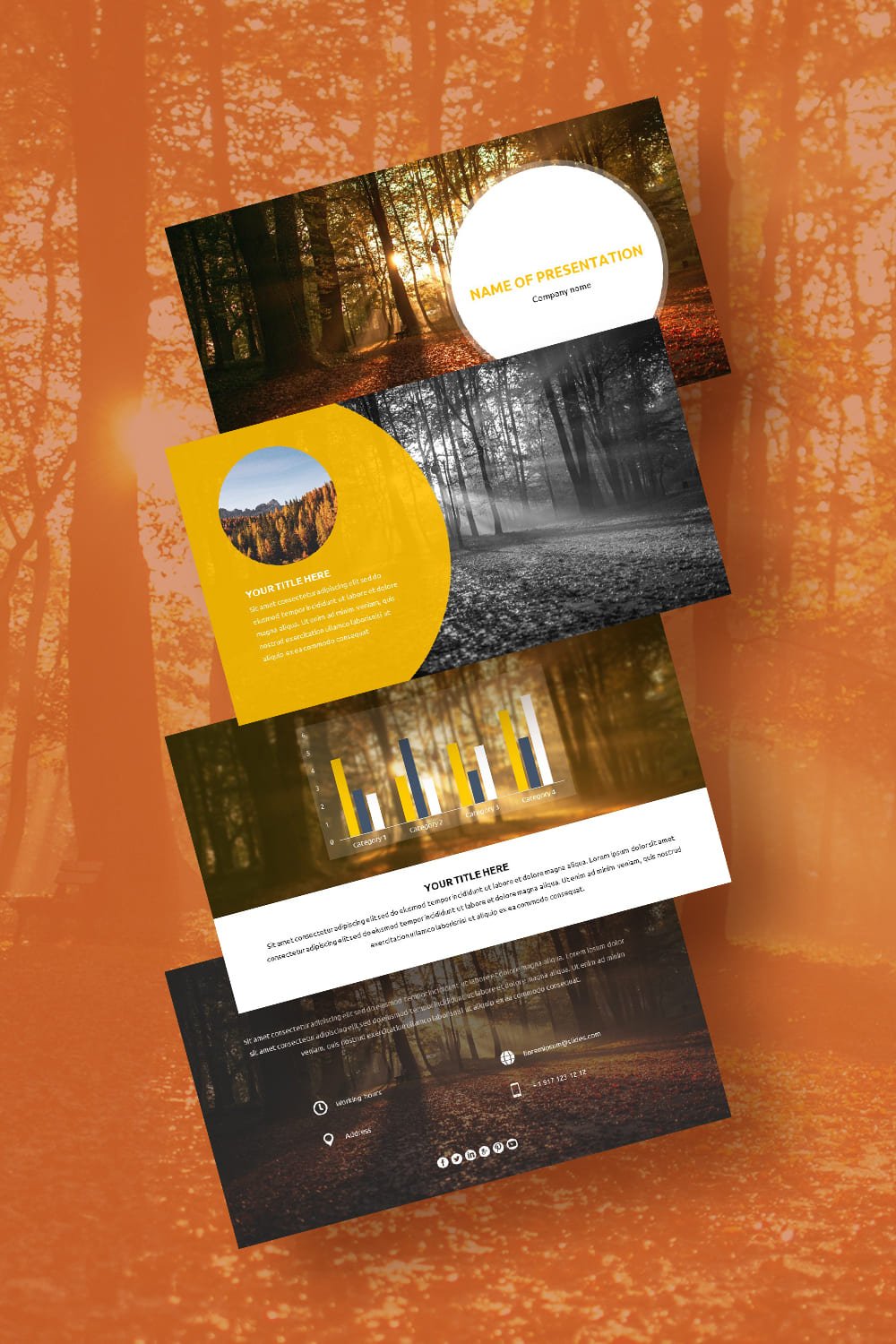 If you've already missed such a beautiful time of year as fall, it's time to reminisce. This template is fully editable and very easy to use.
Hope – Free Heart of a Servant Worship Powerpoint Background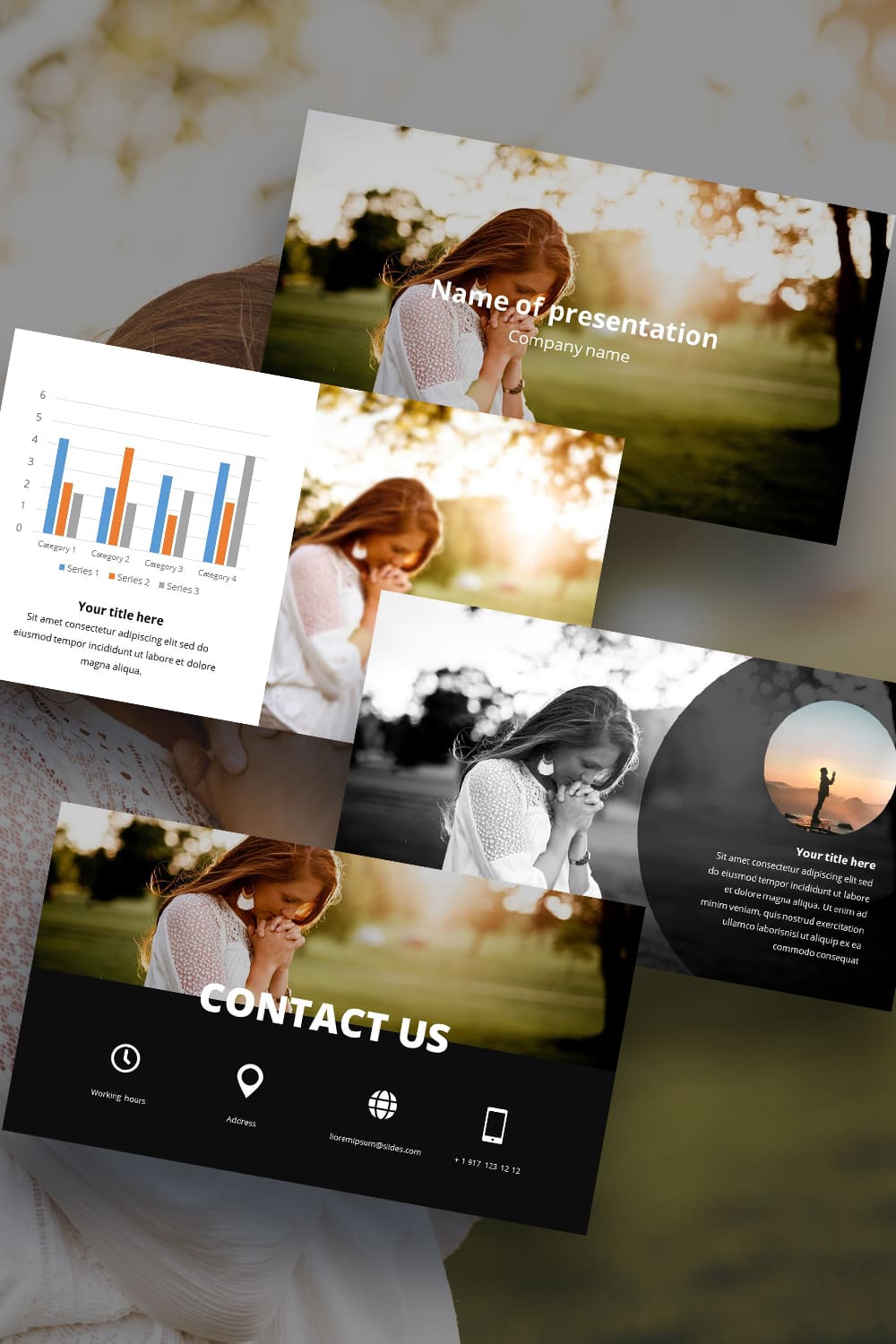 Hope is present in every person, even those who think they have lost it. It helps those who go, those who take risks and are not afraid to be themselves. This pattern brings light and grace. It tells your story beautifully.
Redemption – Free Powerpoint Background for Worship the King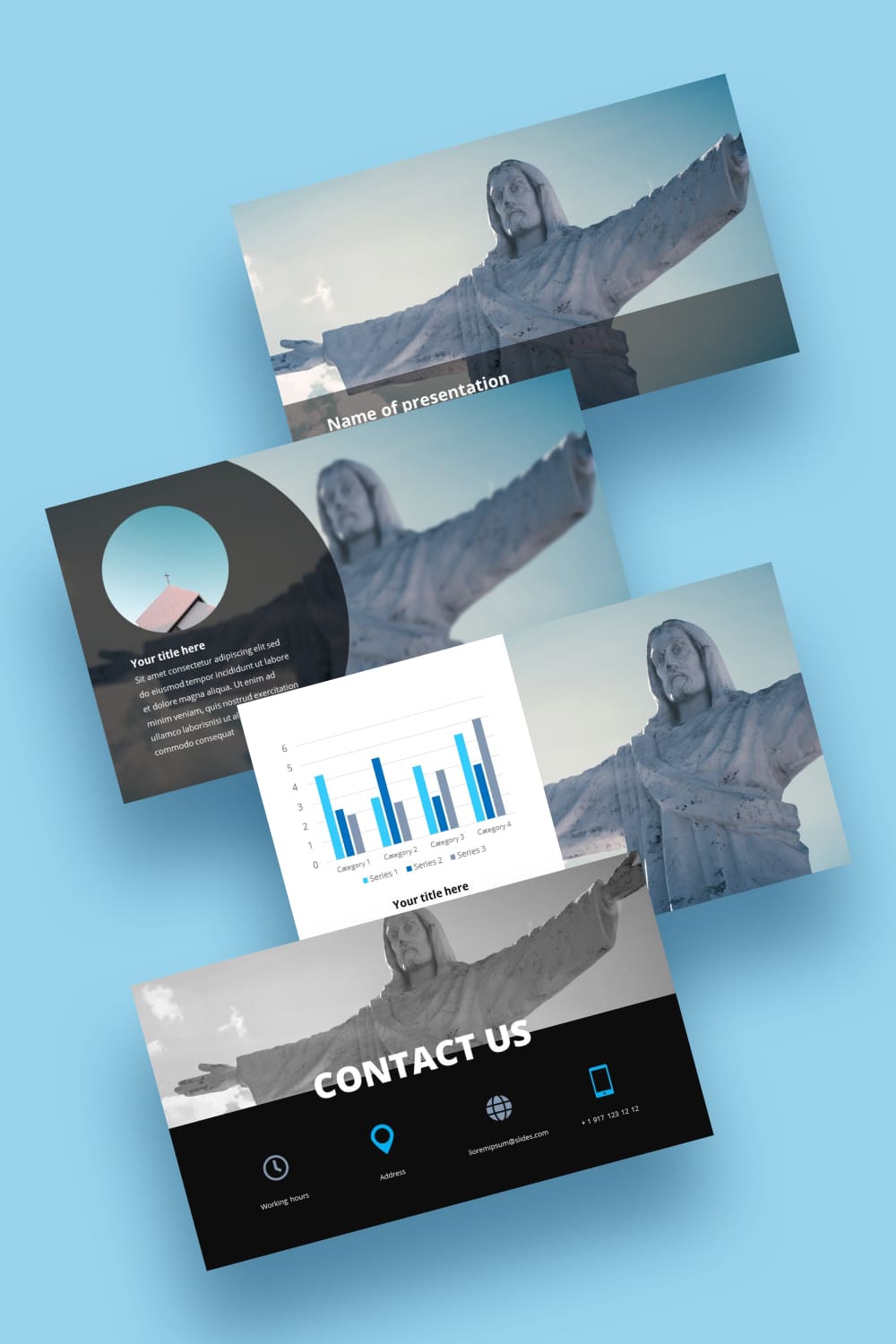 Believe us, with this template your presentation will gain new colors and meaning. Just look at this grand statue of Christ that adorns the slides in this product. This is just what you need to get your listener interested.
Minimalism – Free Powerpoint Background Christian Tithing Sunday Worship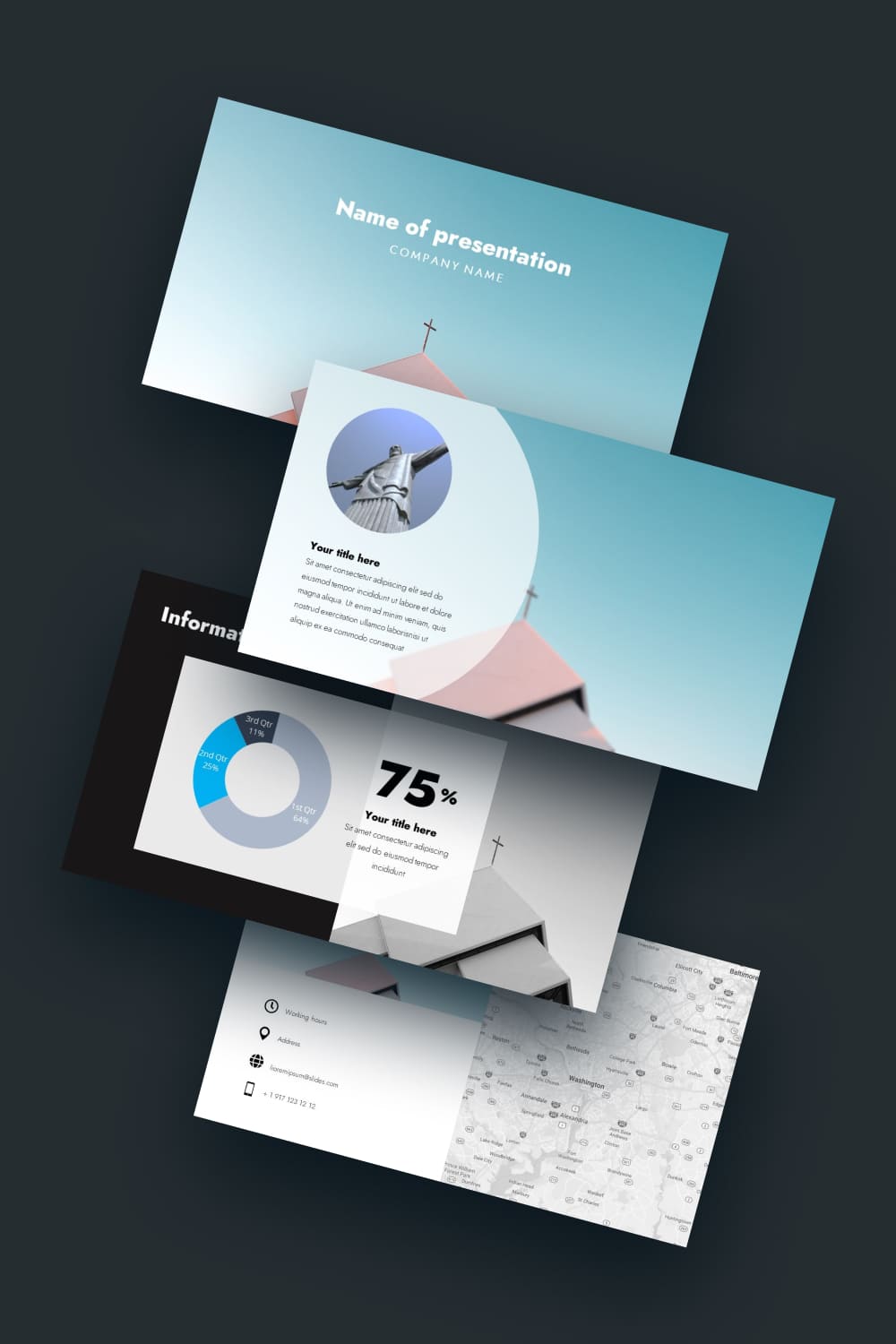 This minimalistic template gives you room to be creative. Stylish pastel colors will suit any theme. And qualitatively selected information will make this template a masterpiece presentation.
The Jesus Factor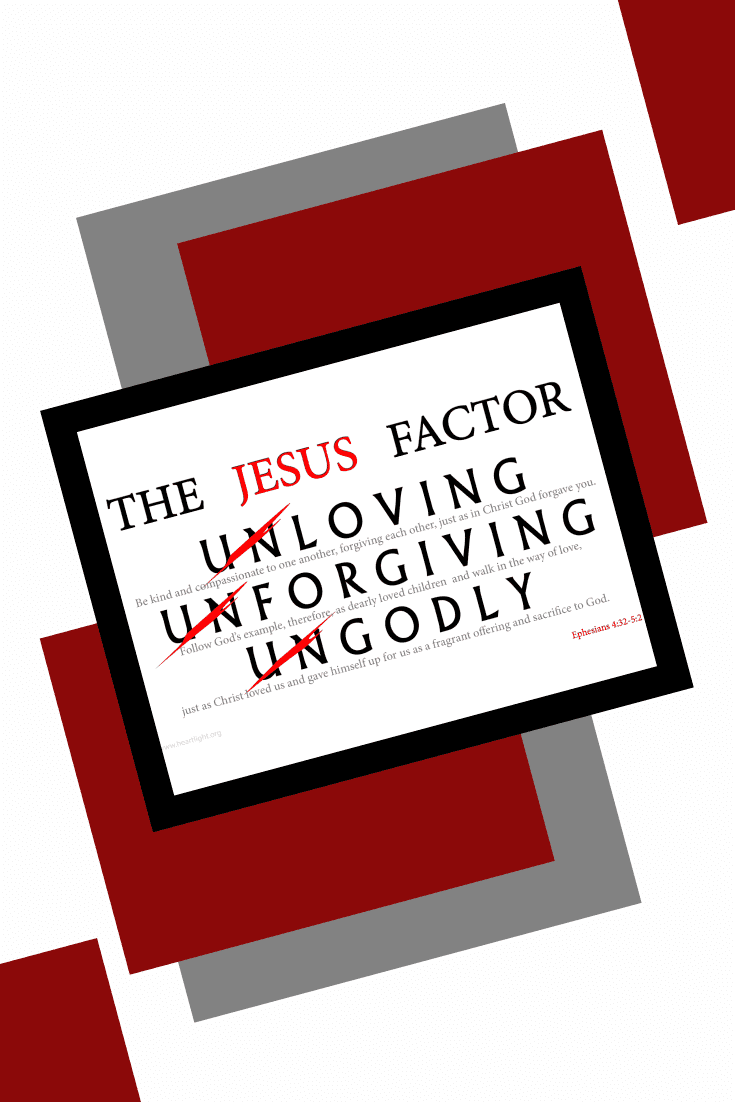 This PowerPoint template is designed for you to teach the character traits of Jesus.
Simply Amazing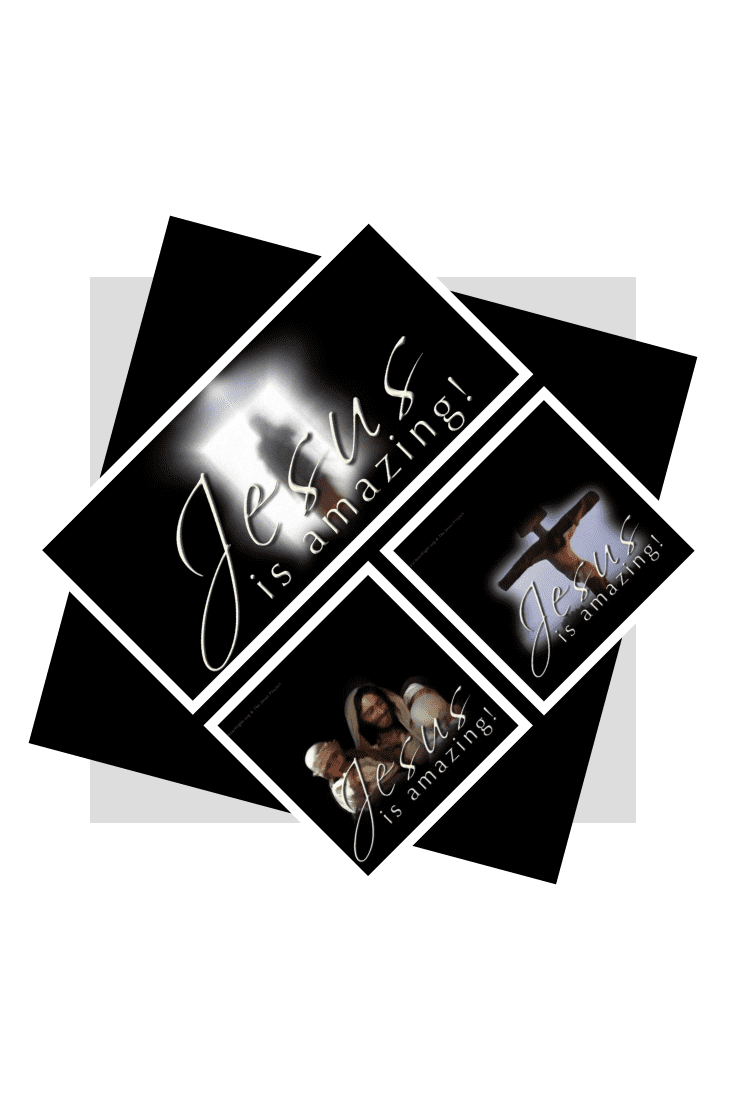 When presenting about the resurrected savior, use this template.
Pray of Christian PPT Backgrounds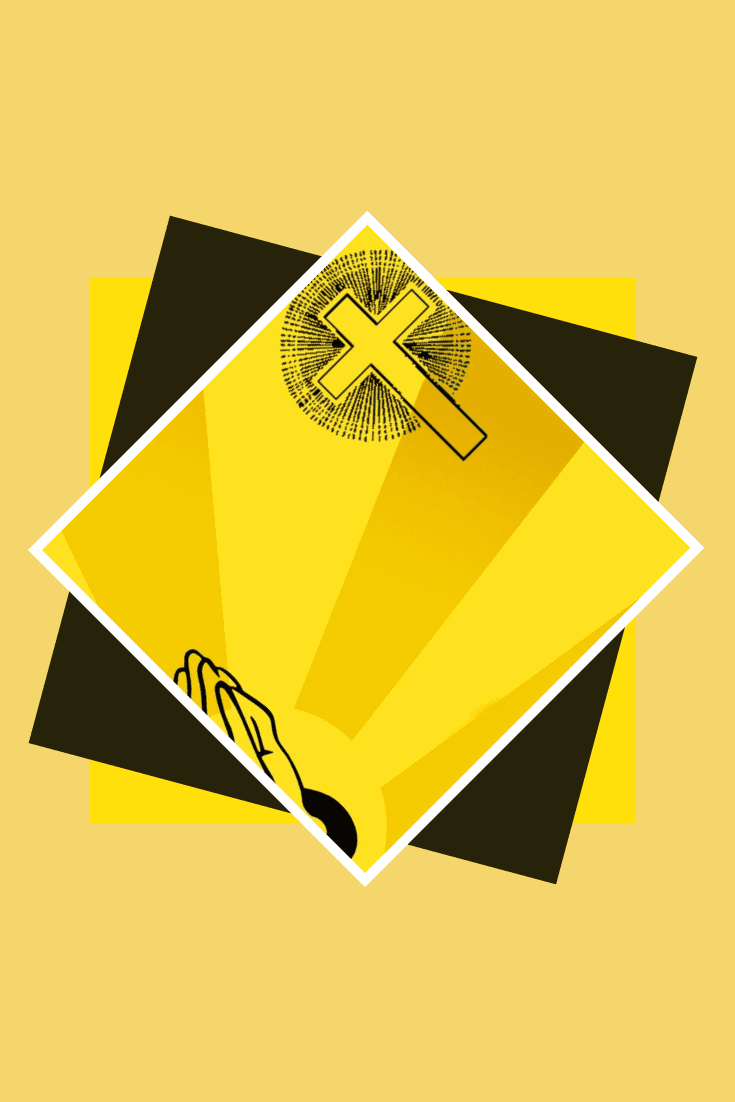 This is an ideal template for teaching children and sharing with Christian family and friends about prayer.
High Resolution Worship Powerpoint Background
Idolatry – Free High Resolution Worship Powerpoint Background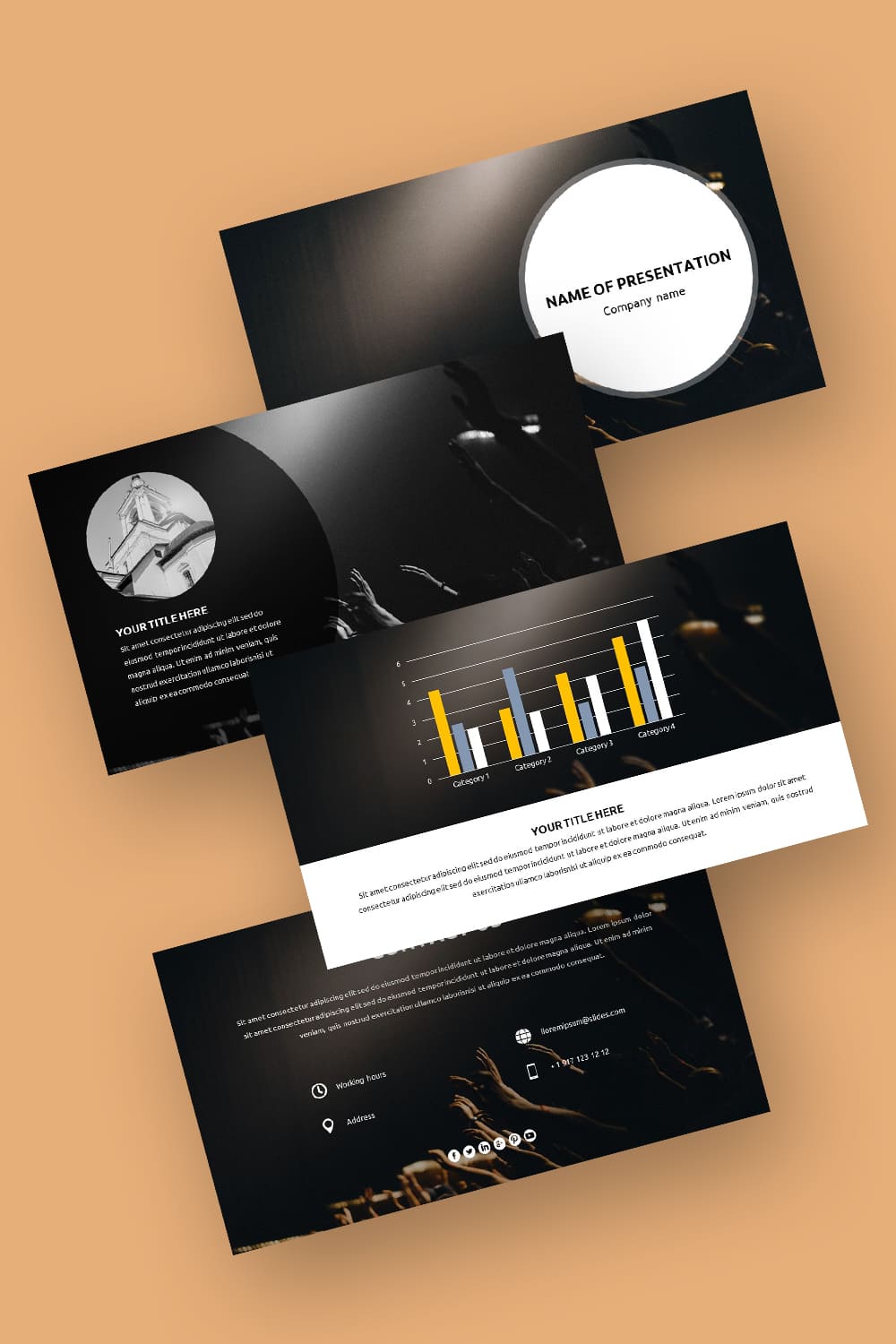 This is a stylish and modern template that will help you make a high-quality and interesting presentation. Use it in your works for free.
Inspiration – Free Church Worship Song Powerpoint Background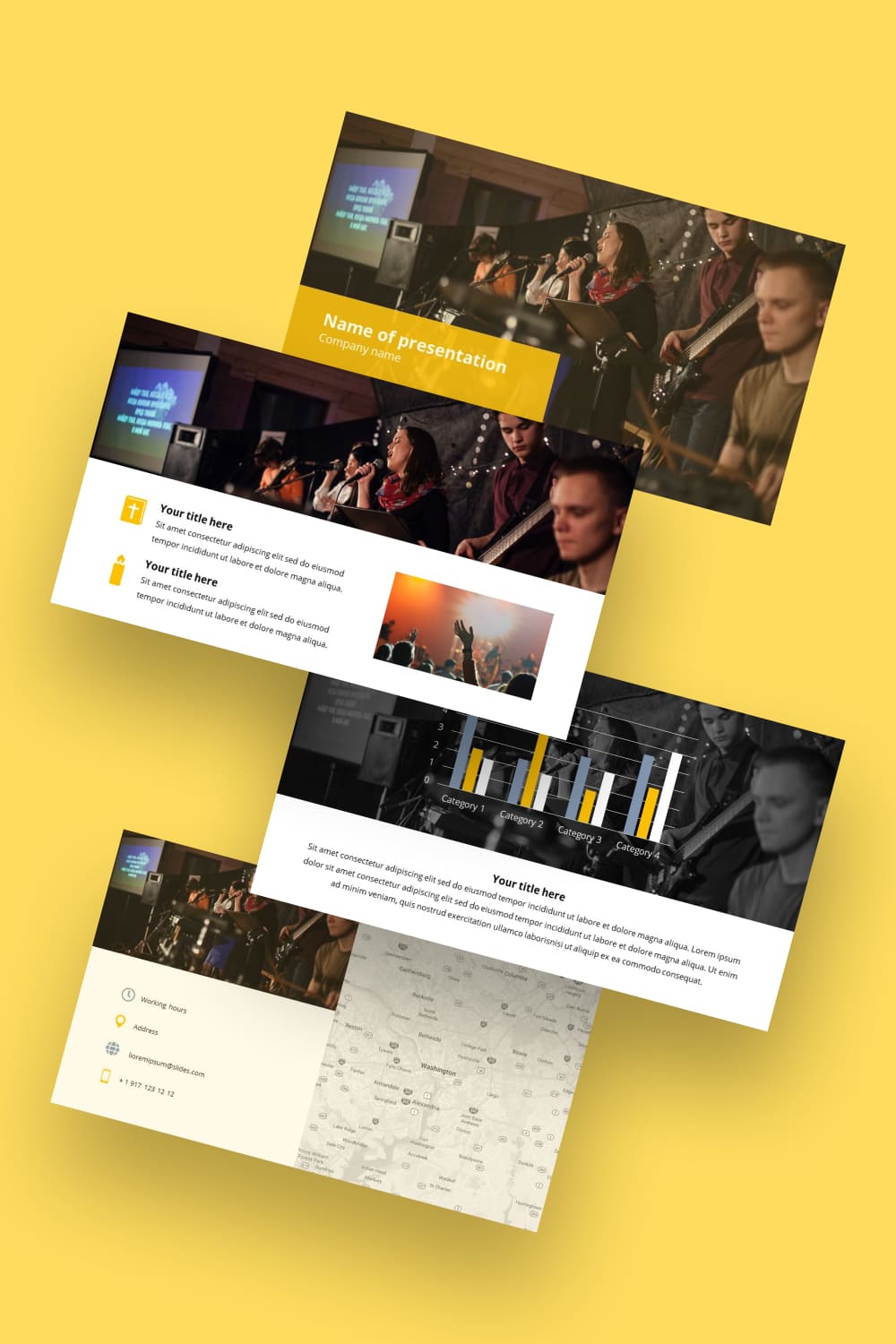 Perhaps if you are looking for some quality and interesting template to present your ideas to your audience, this is your option. Great for any topic, whether it's a religious group or just a story about some holiday.
Goal – Free Worship Conduct Background Powerpoint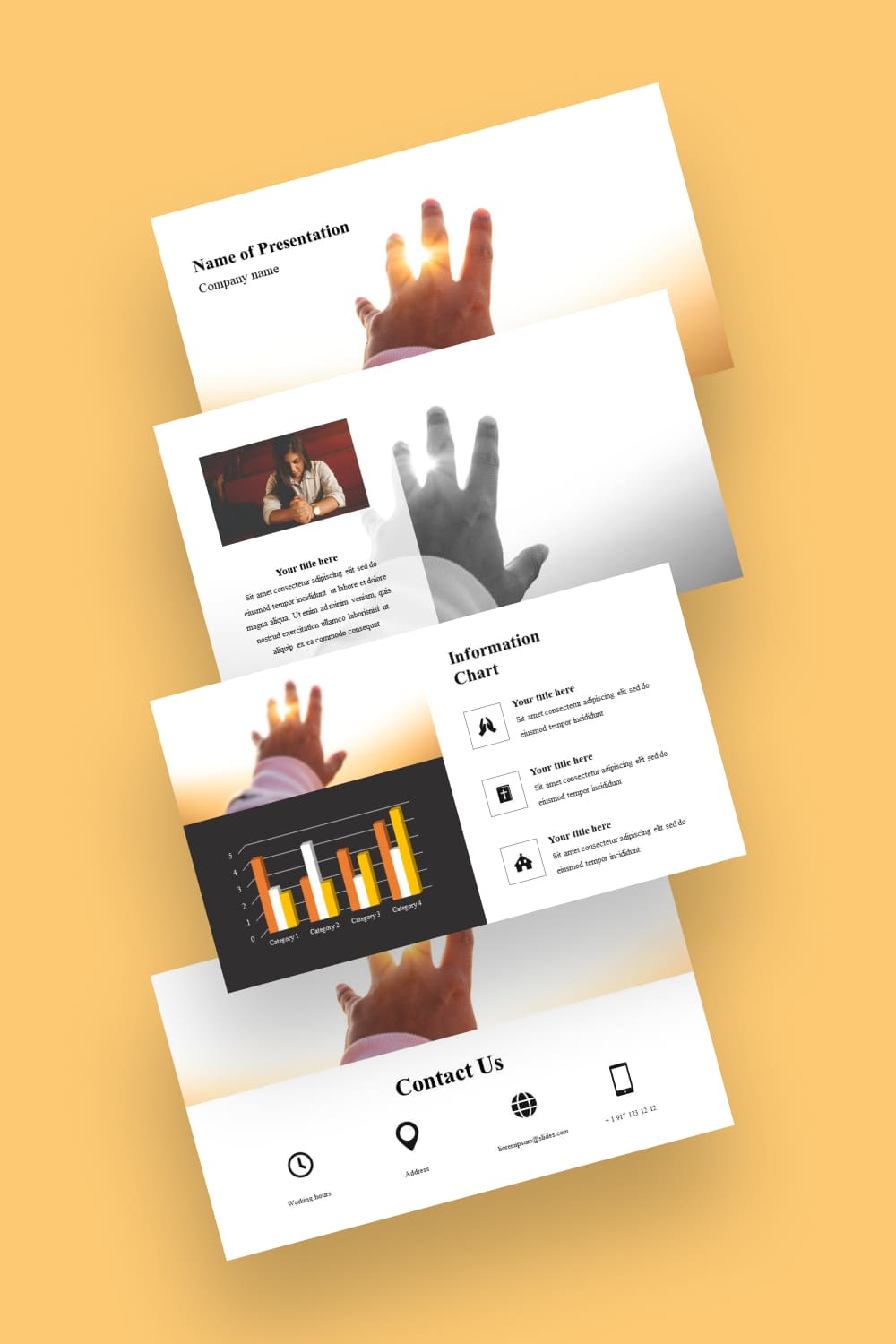 This presentation template just wants to tell us about goals and intentions. We all know that it takes faith to achieve goals. With this presentation, you will easily bring faith to your listeners.
Soffit – Free Worship Pentecost Powerpoint Background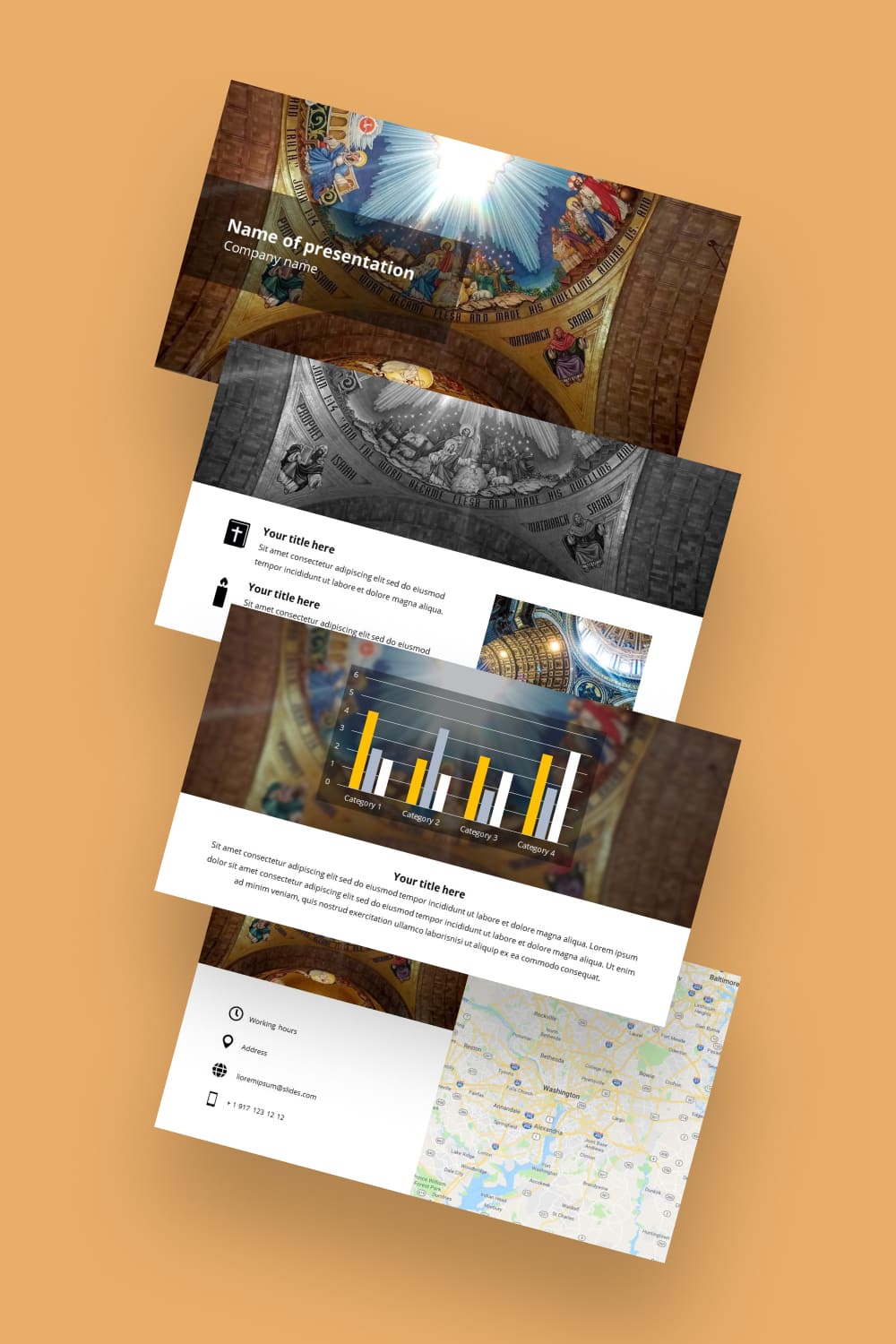 This is a spiritual layout in a vintage style that would fit nicely into a religious presentation. Surprise your audience with a truly high-quality and interesting presentation.
Shade – Free Powerpoint Background Worship Dark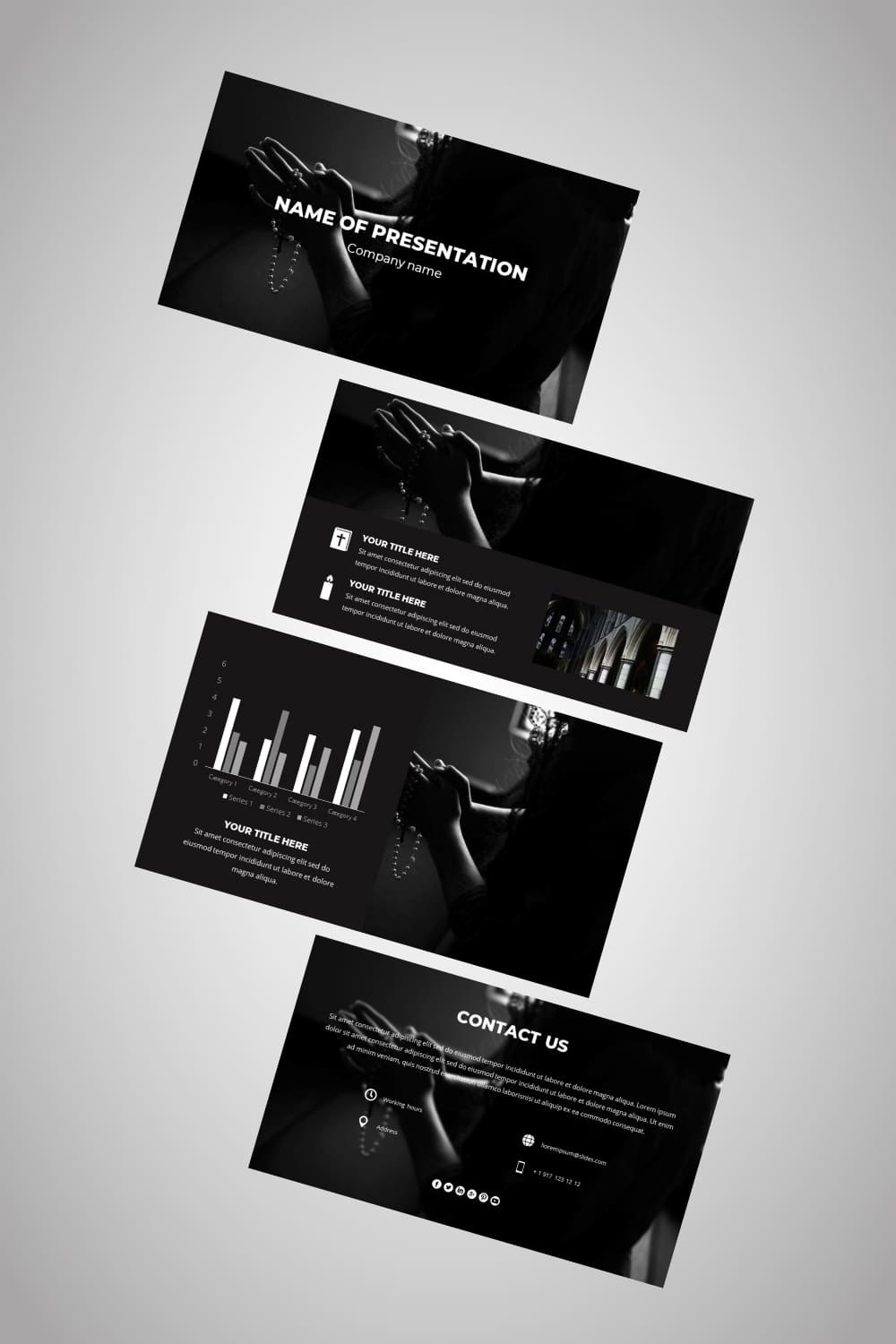 If you need to make a really cool and unusual presentation, you should try this product. The dark pattern emphasizes that there is a light side and a dark side in each of us.
Symbolism – Free Maundy Thursday Worship Background Powerpoint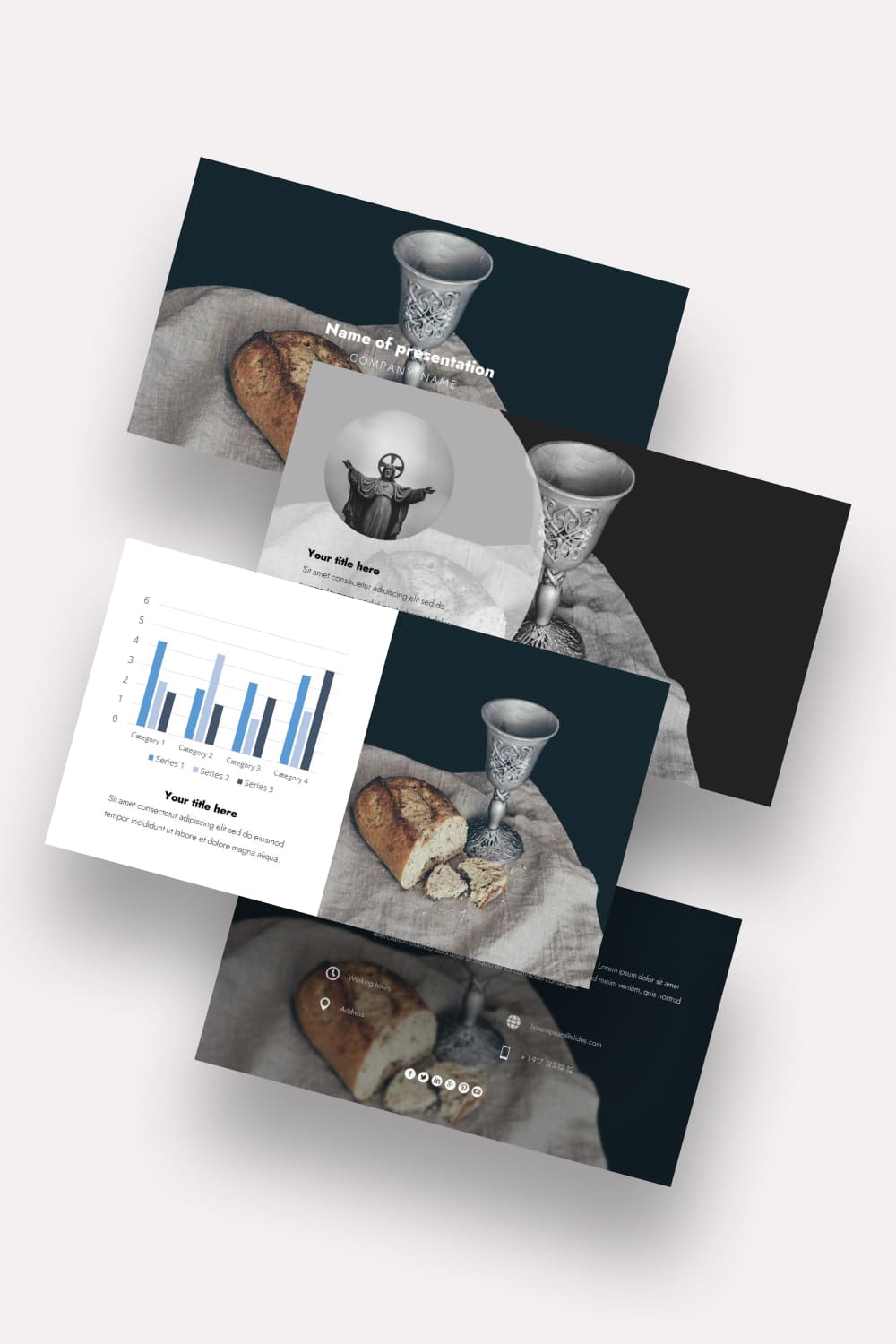 Religious-themed presentations are pretty hard to do, but not with this template. This pattern is about the details of the church, holy confession, and love of the world. It is saturated with symbolism and a classical perception of the cathedral.
Soul – Free Praise and Worship Powerpoint Background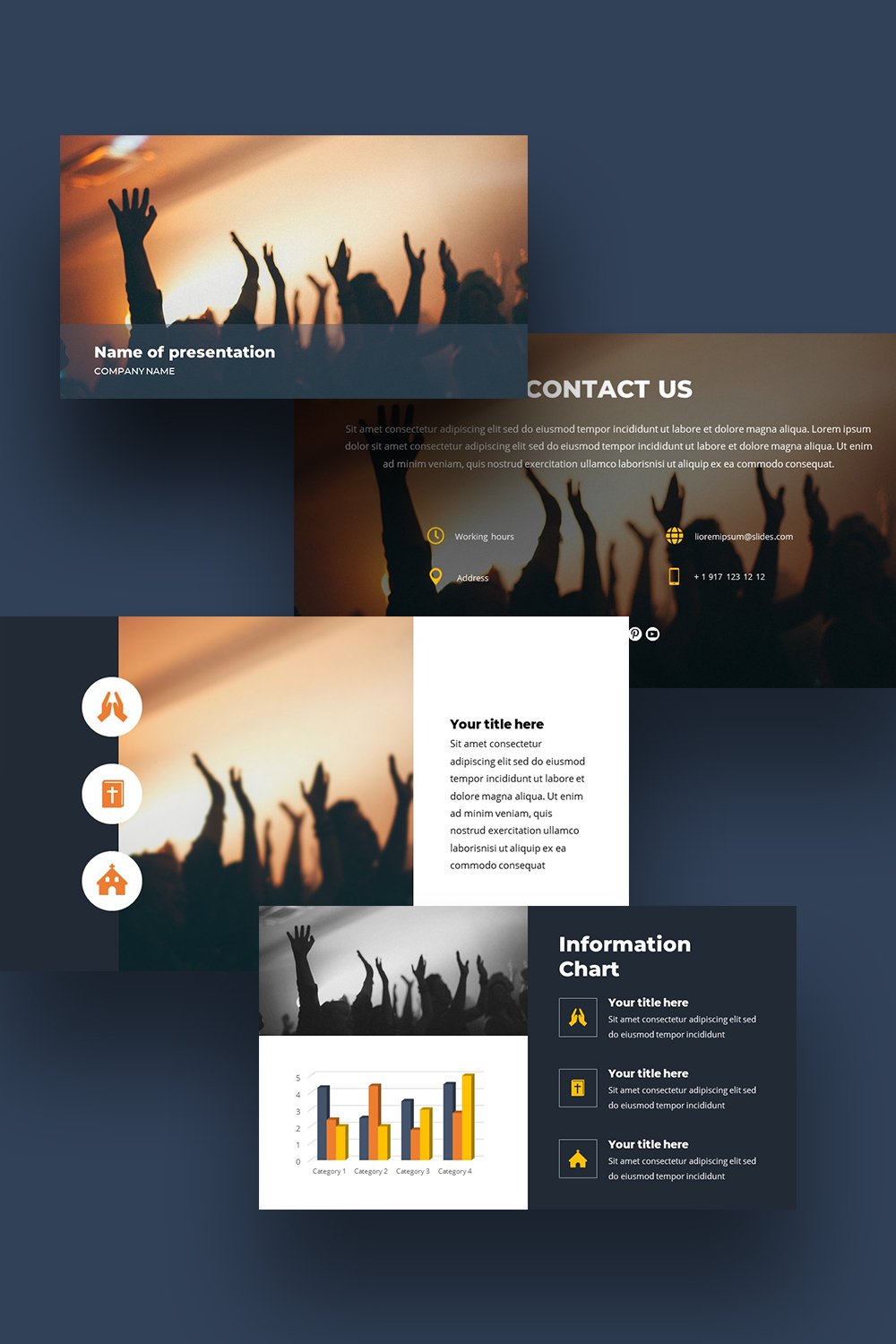 This is just a great template for your presentation that will bring it many qualities. With this product, your work will become better, more beautiful, and most importantly faster.
Christian Worship Religious Picture Backgrounds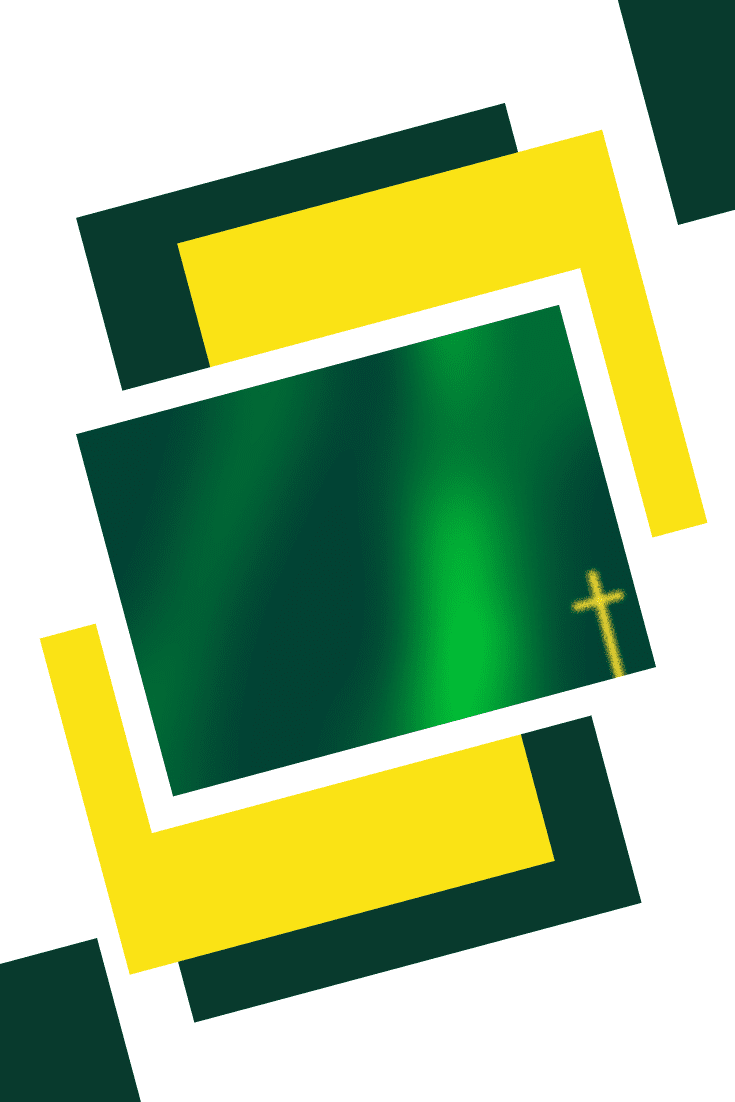 This is a set of backgrounds for presenting Bible teachings during a religious function.
Poster Pics Question Marks PPT Backgrounds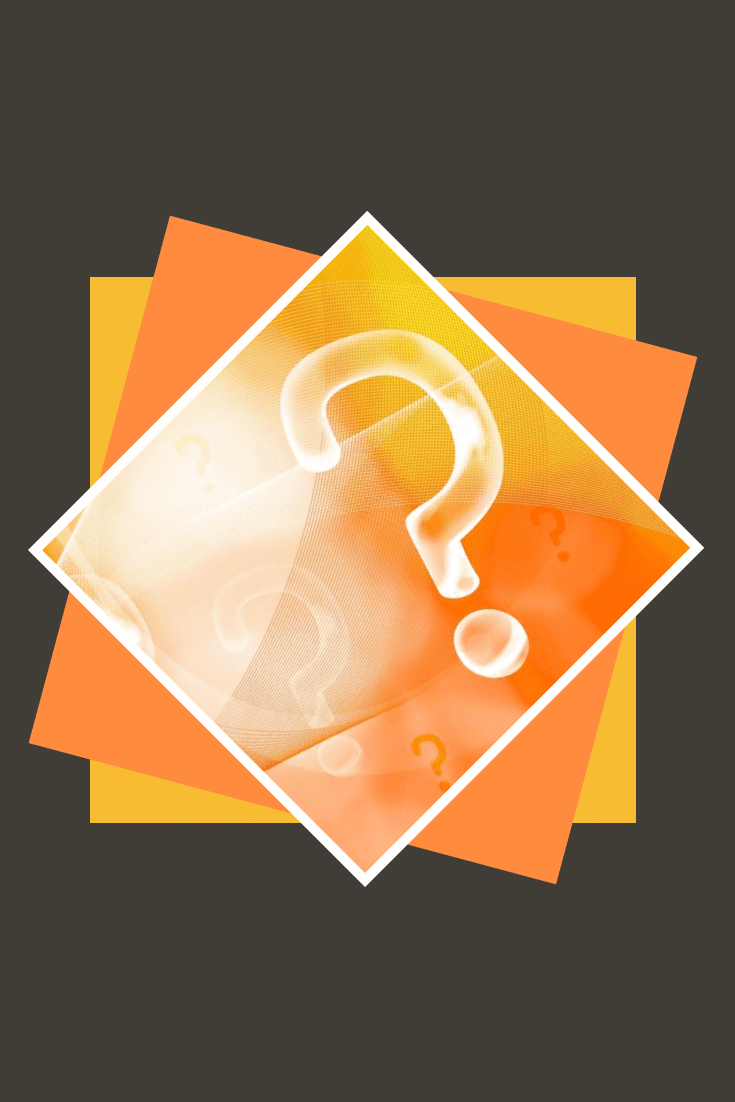 This set of backgrounds for Christian presentations elicit uniqueness.
Christian Music Powerpoint Backgrounds
Expression – Free Worship Powerpoint Background Moving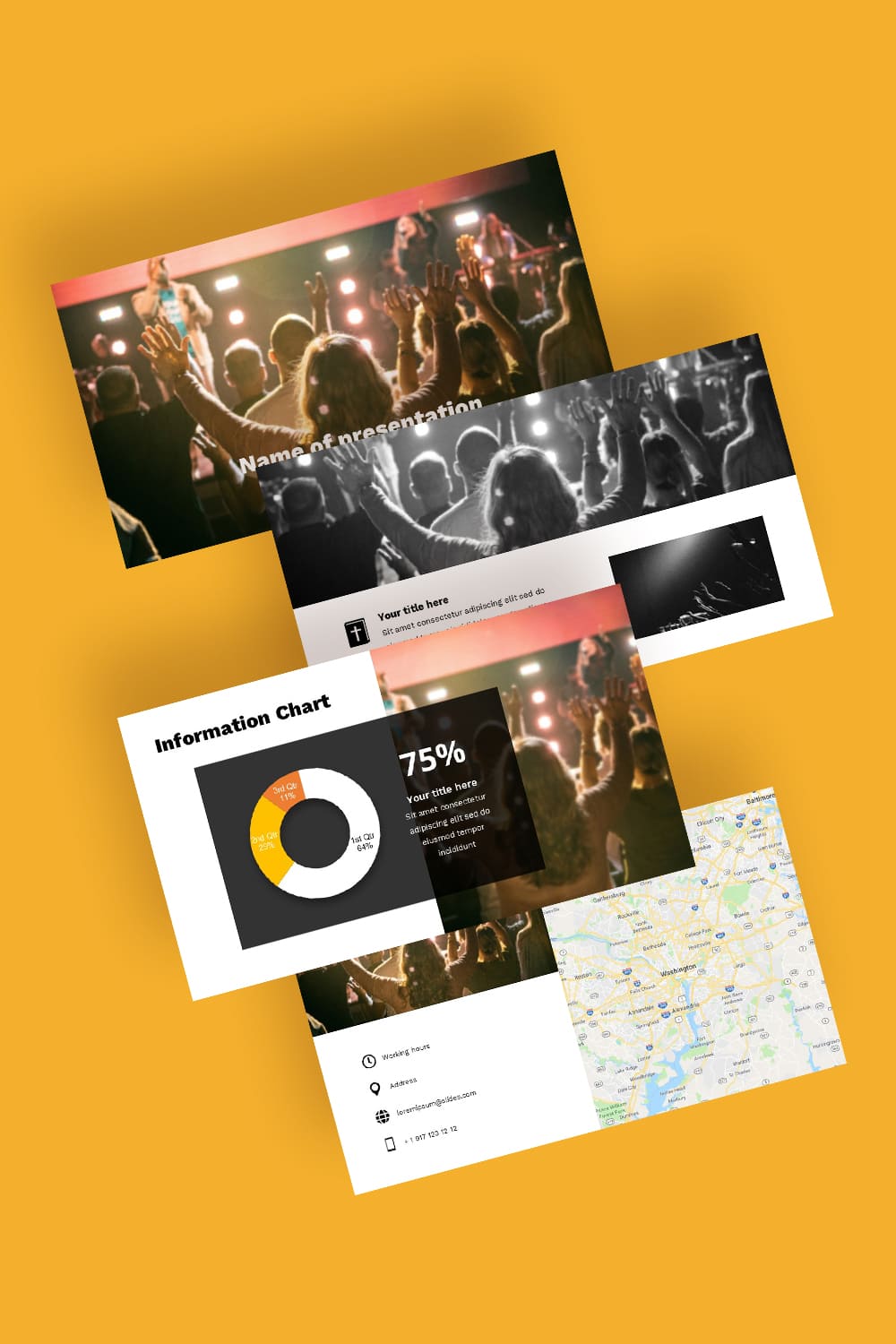 Looking for the right product for your presentation to fit a variety of situations? This bright template speaks for itself. With it, your presentation will shine with new colors.
Sound – Free Piano Worship Powerpoint Background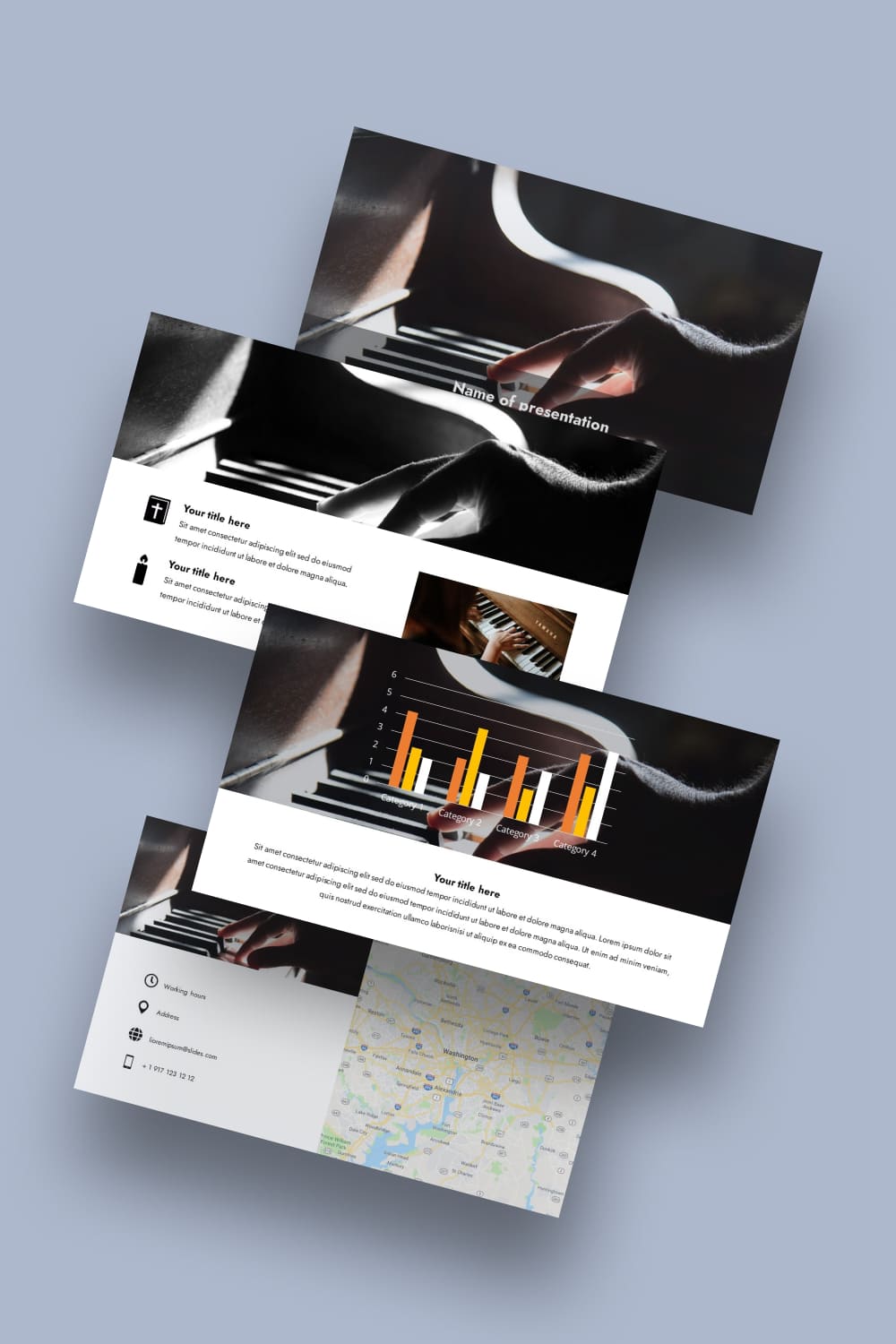 This template will make your presentation sound different, just like the mesmerizing sounds of the piano that is depicted on the slides. Use it in your work and keep your audience interested.
Energy – Free Background Worship Music for Powerpoint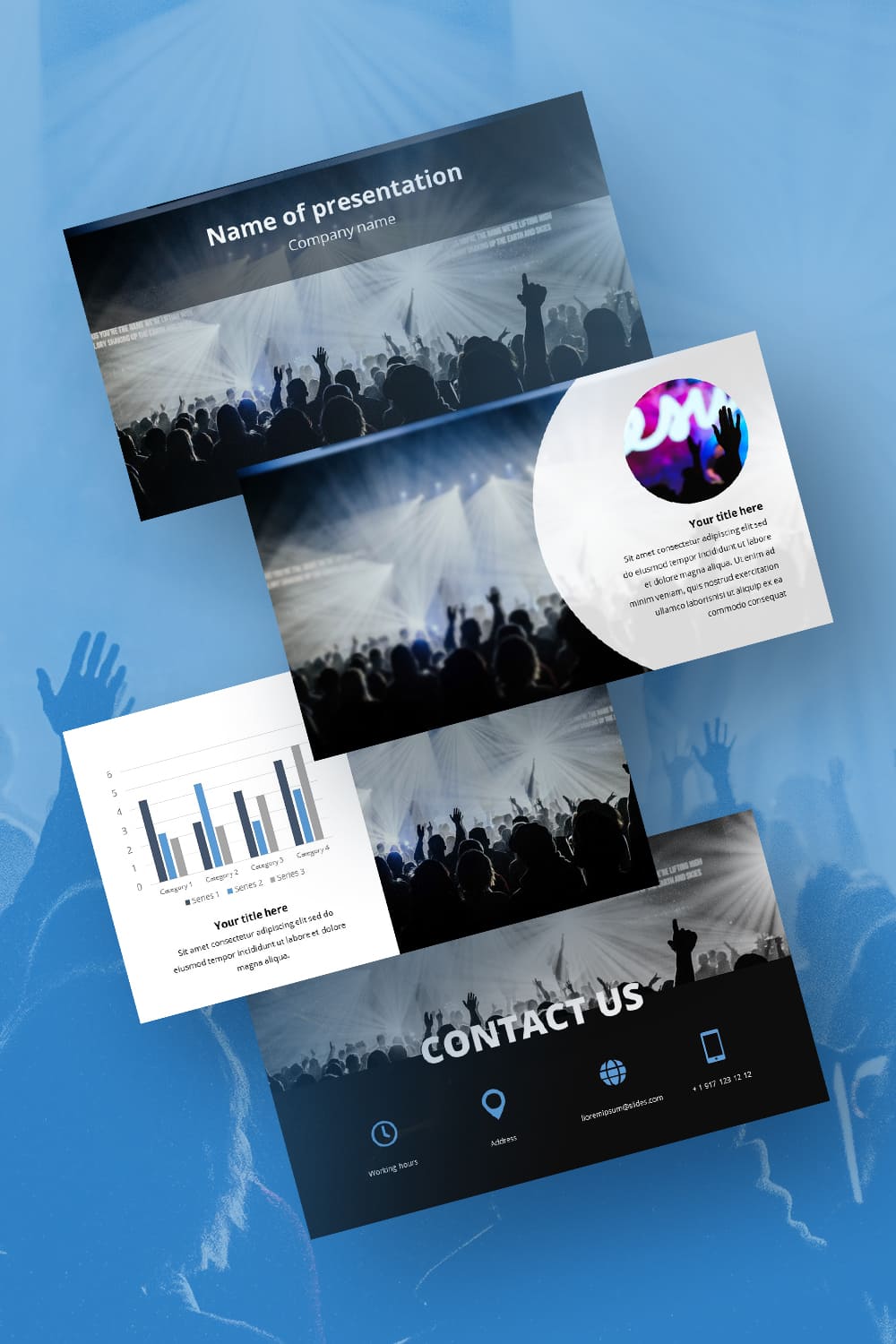 This music template will suit you if you have decided to make an interesting and attractive presentation for your listeners. It contains 4 beautiful slides and is fully editable.
Heavenly – Free Powerpoint Background For Worship Songs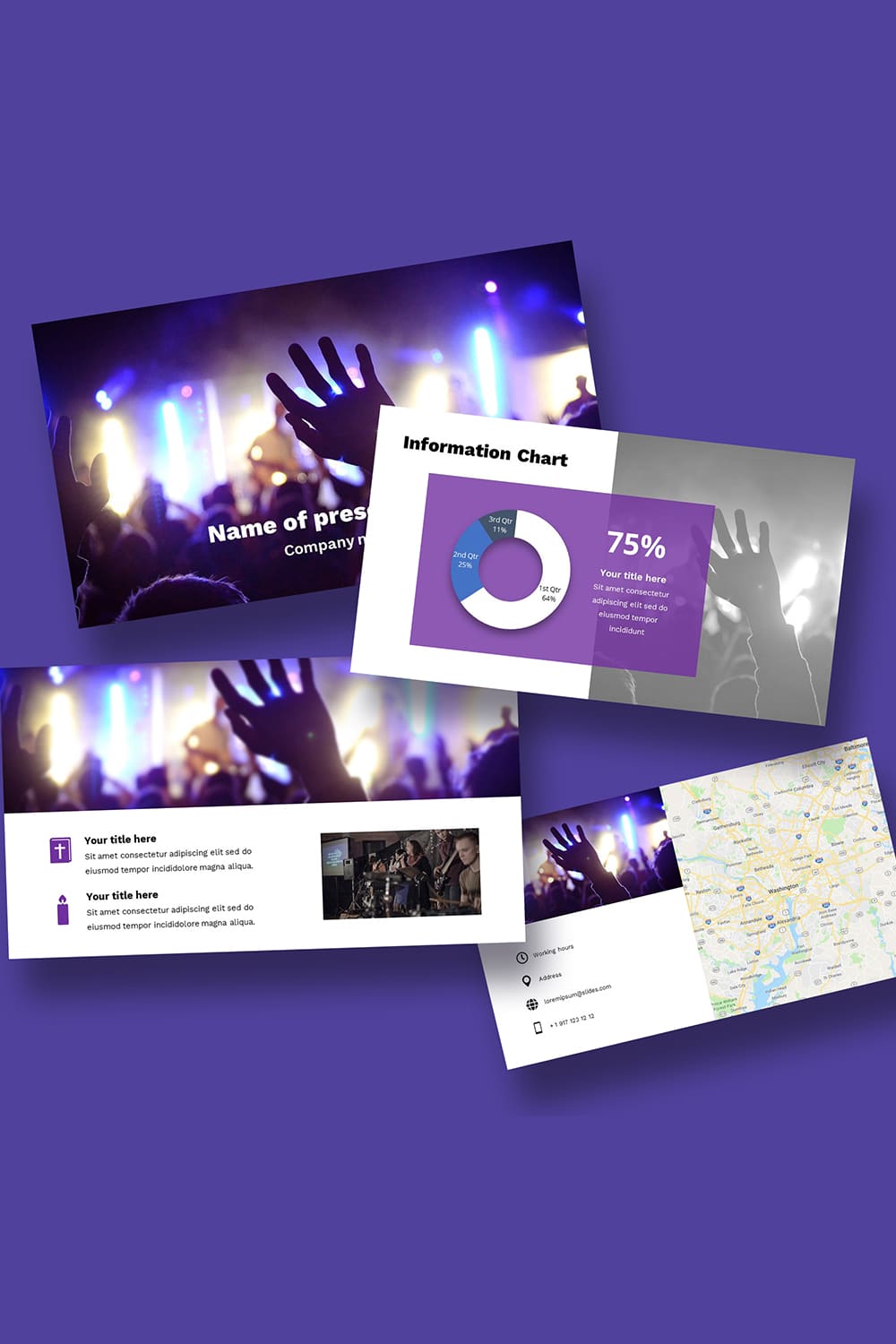 Need an interesting template that will catch the attention of your viewers? Purple is the color of Saint Mary Magdalene in Christianity. It signifies self-sacrifice and something ethereal. Your presentation will direct people toward intangible things.
Lights – Free Powerpoint Background Worship Light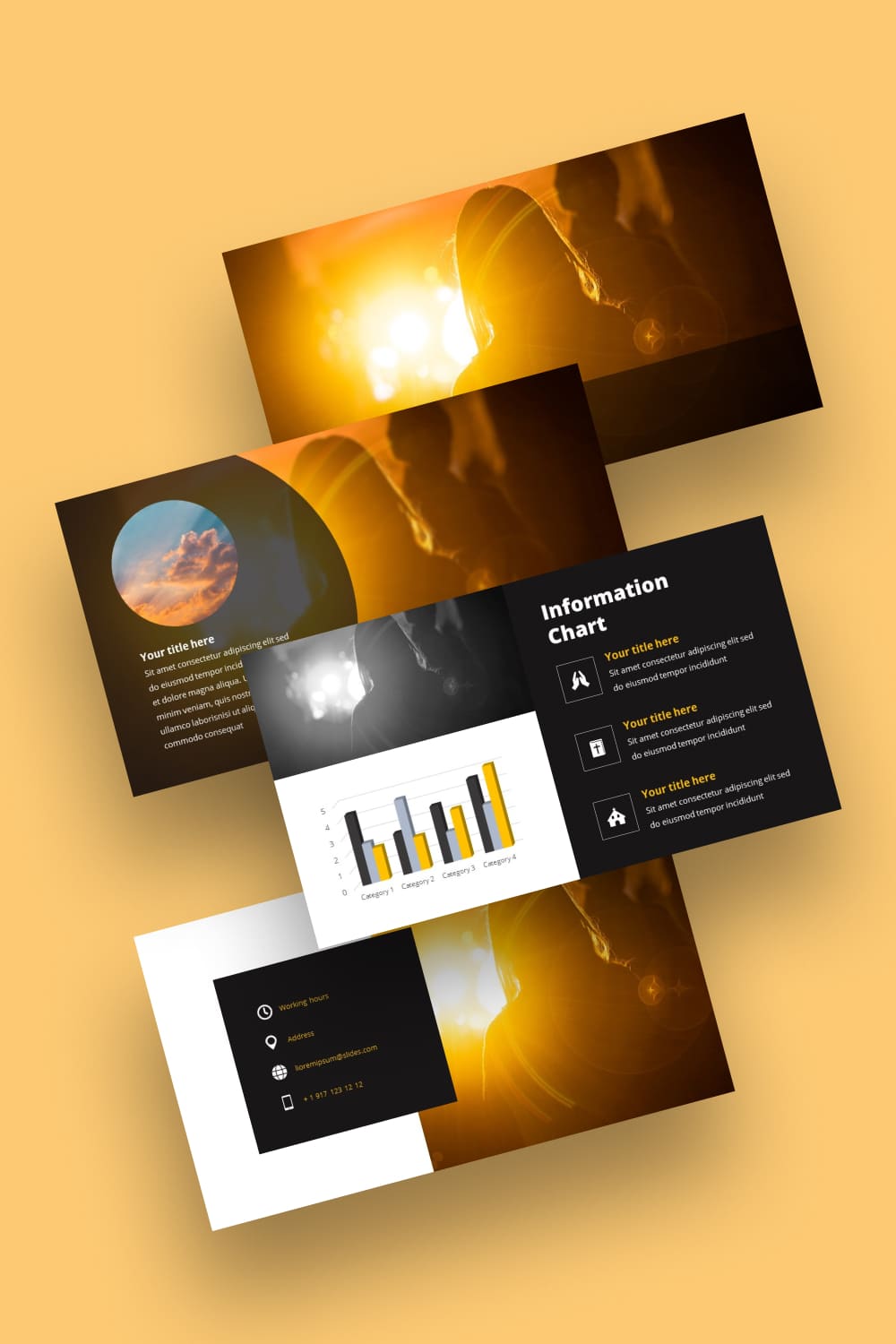 This template is very unusual, thanks to its color scheme and pictures. It will help you make a catchy presentation and help you get your message across.
Worship Jesus Backgrounds For PowerPoint
Expectation – Free Powerpoint One Animated Background Church Worship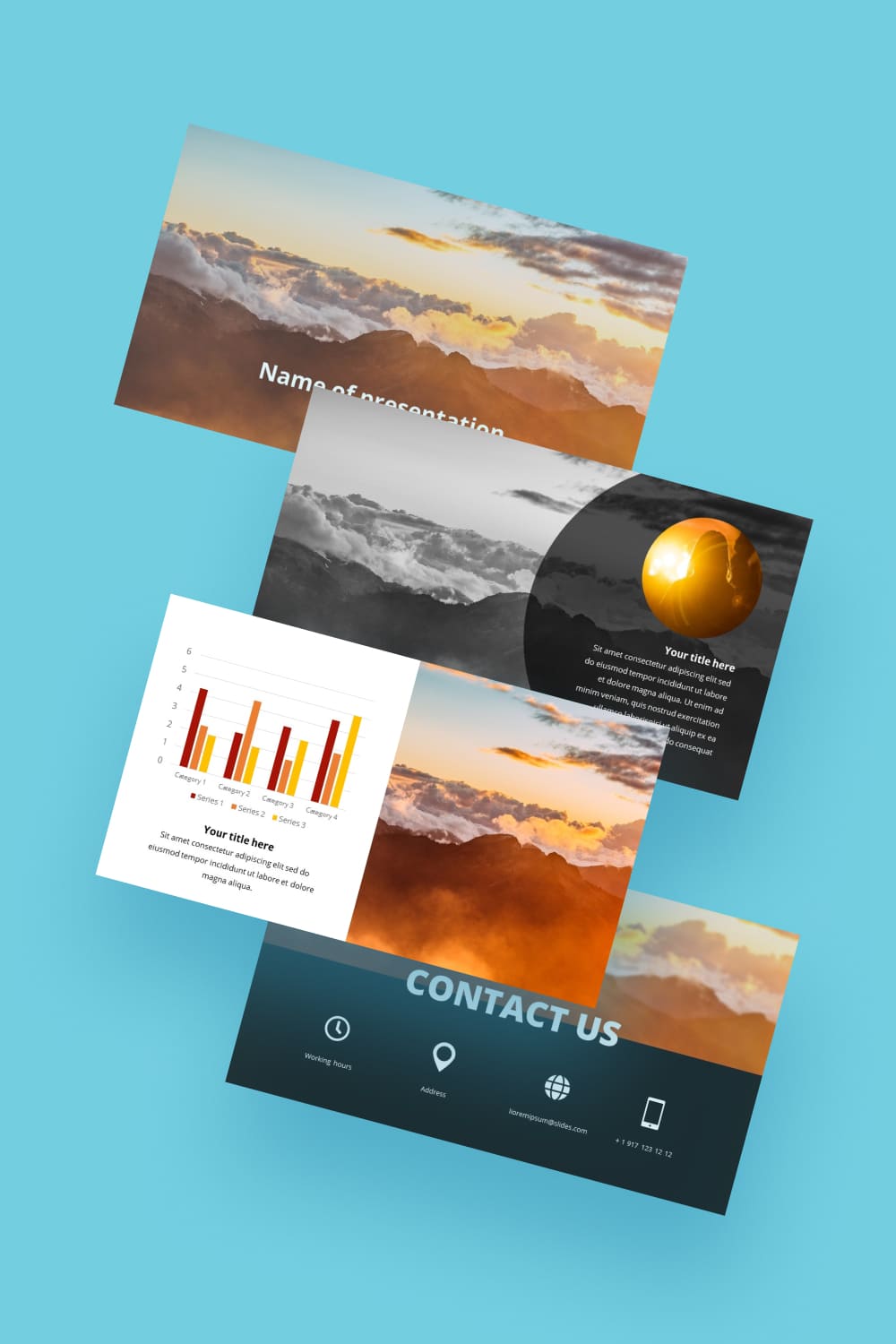 Take advantage of the moment and download this unique product for your presentations. The brightness and dynamism of this template are eye-catching. The design is simple but modern, allowing it to be used for a variety of themes.
Greatness – Free Widescreen Powerpoint Background for Worship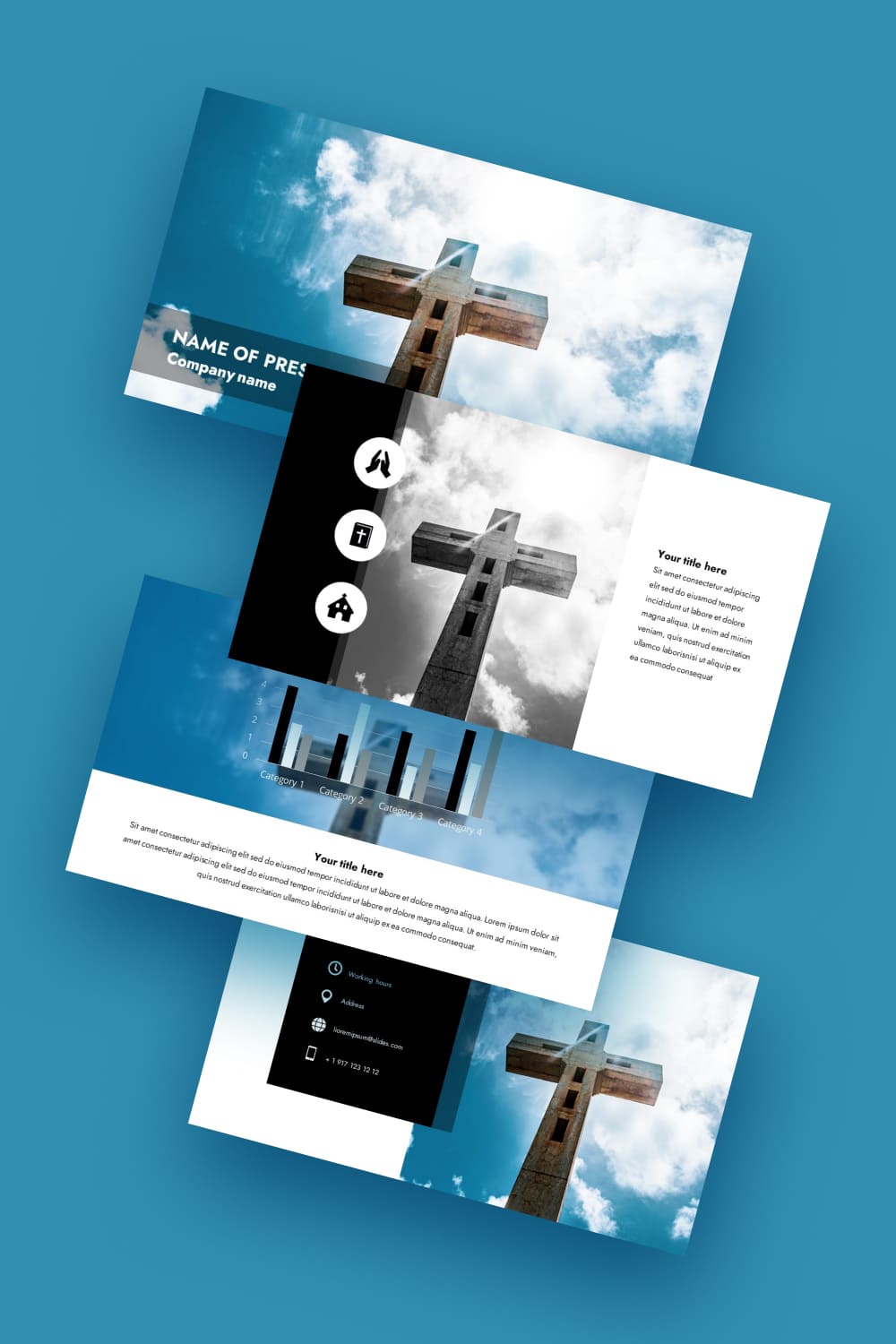 This majestic cross is both frightening and fascinating, which gives an unusual feeling when viewing these slides. This template would be perfect for a religious-themed presentation.
Spirit – Free Powerpoint Background Christians Giving Sunday Worship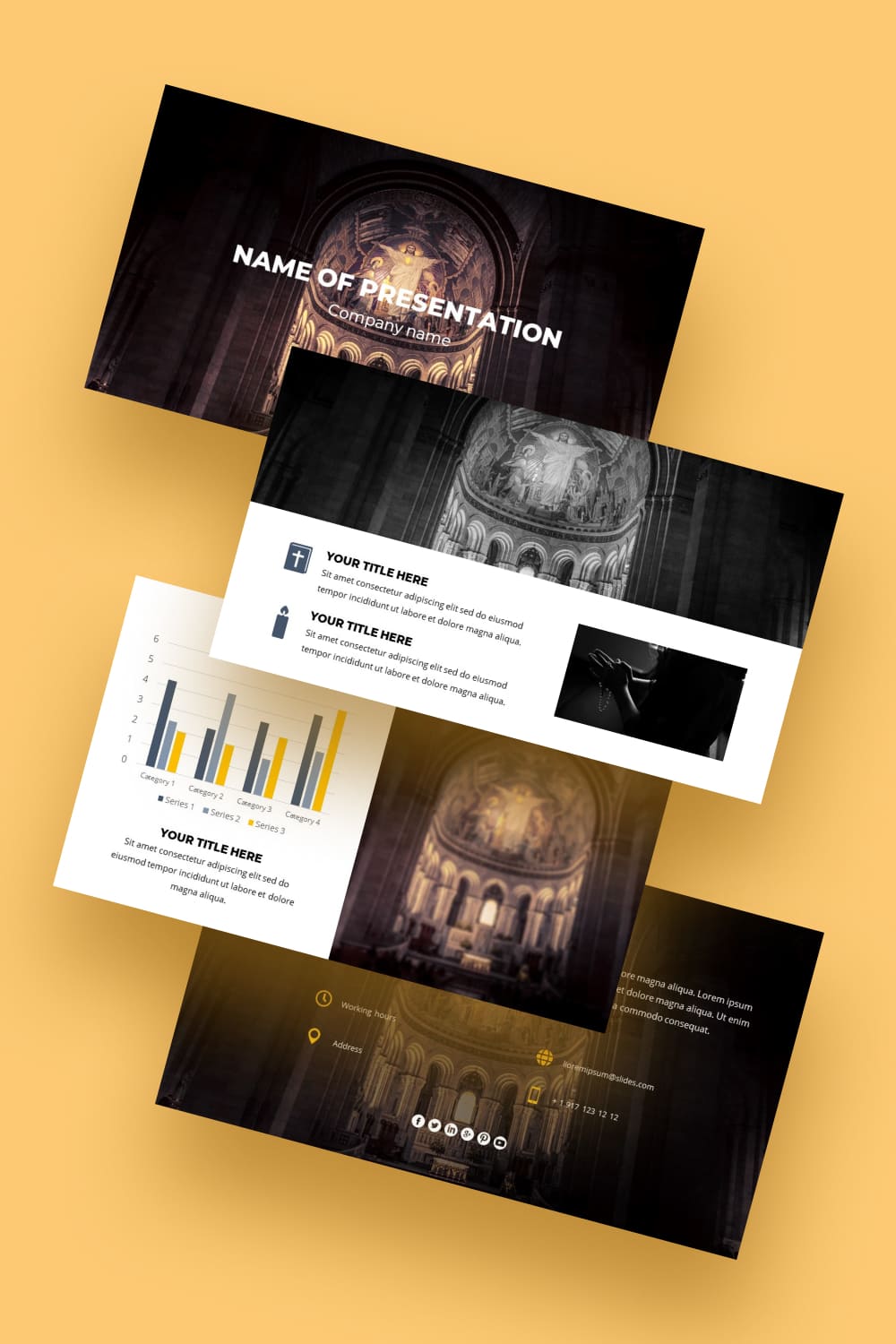 Pay attention to this extraordinarily beautiful template, which you may like very much. Painting on walls, icons, domes – all this church art that fascinates and beckons. With the help of this free template, you will make your whole presentation special and unique.
Believer – Free Church Worship Song Powerpoint Background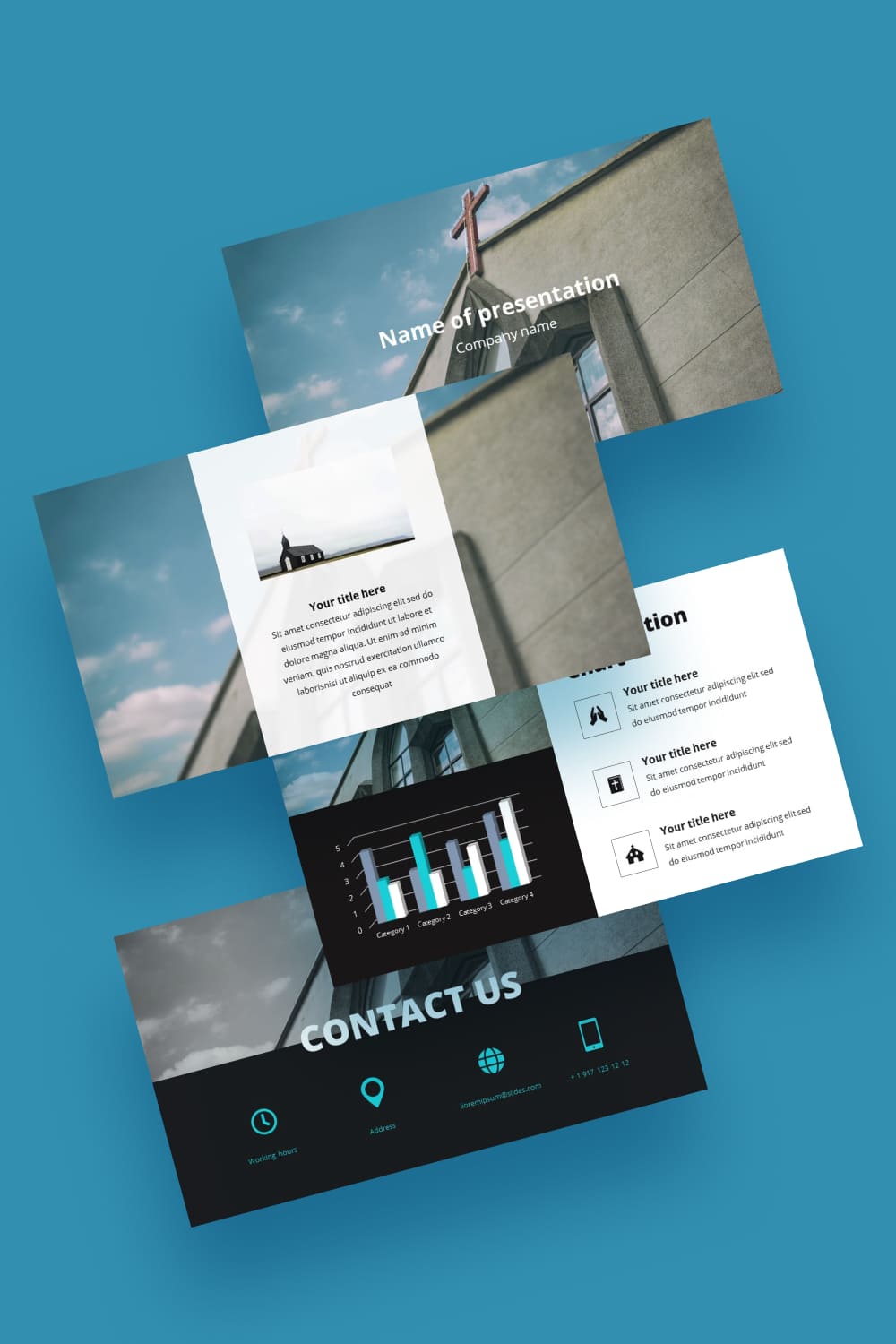 A symbol of any religion is a place where one receives an affirmation of one's faith. There are many church background images, but you won't find anywhere else of such quality as in this template. Use them to make your presentation as high-quality and unique as possible.
Accents – Free Church Modern Worship Powerpoint Background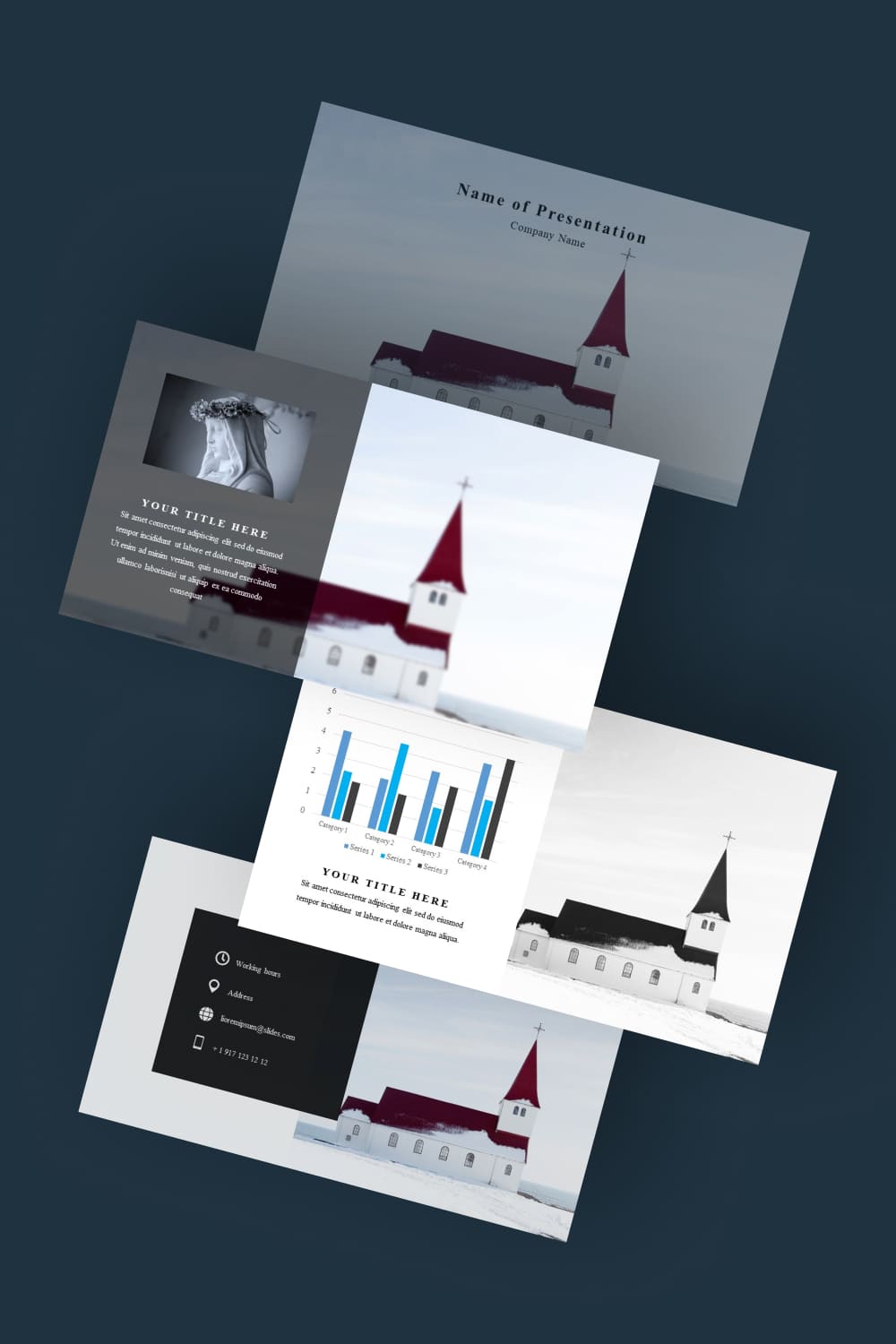 If you've been looking for a quality church template for your work, this product should suit you. The slides show a church and a beautiful statue, which gives them a special charm. All elements are editable and easy to customize.
Sanctuary – Free Powerpoint Background Worship Church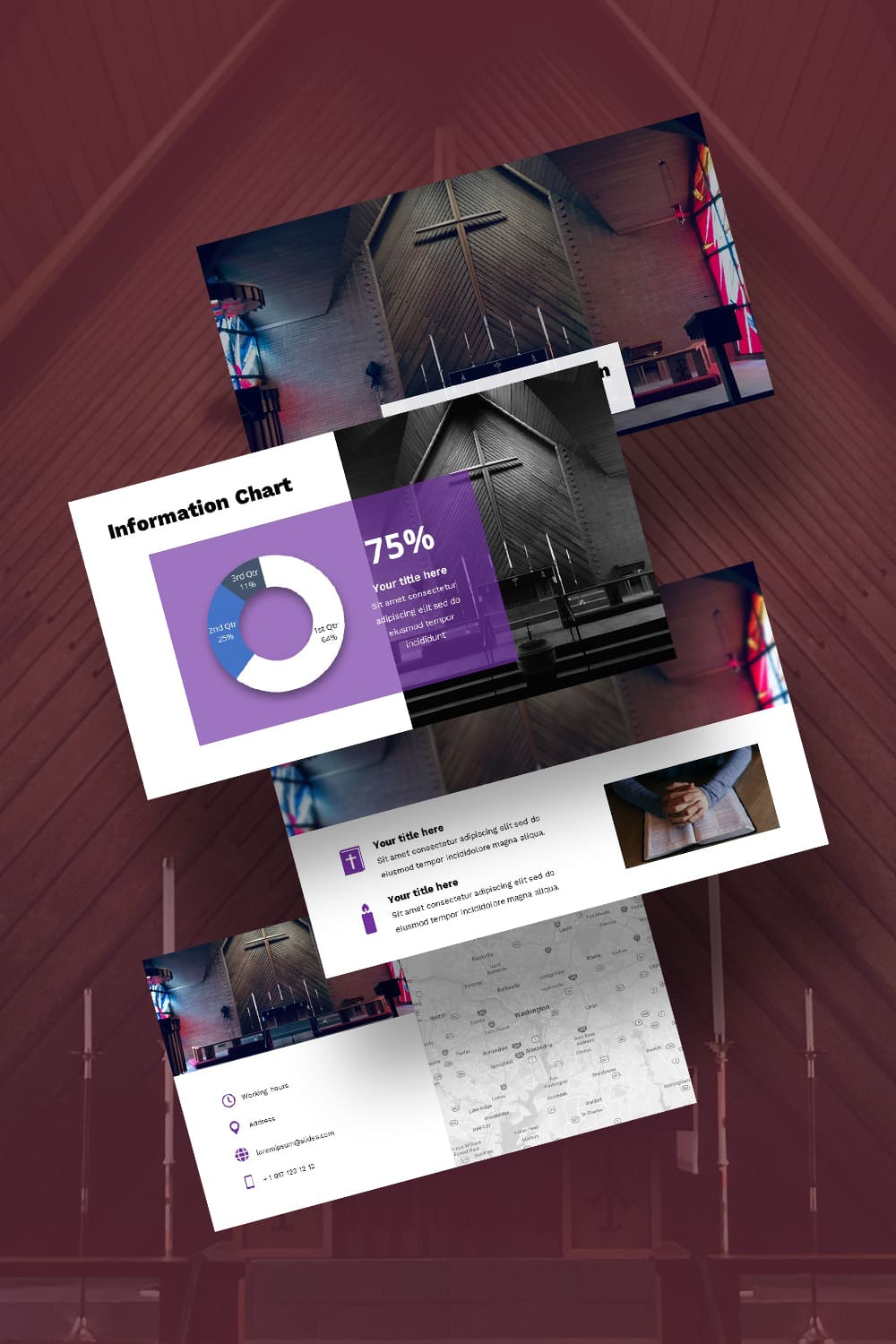 Pay attention to this rather interesting template for presentations. Style and wood, faith and sin. This pattern is a complex of contrasts. It is both contradictory and unique.
Praise and Worship PowerPoint template
Confidence – Free Live Powerpoint Slides Background Worship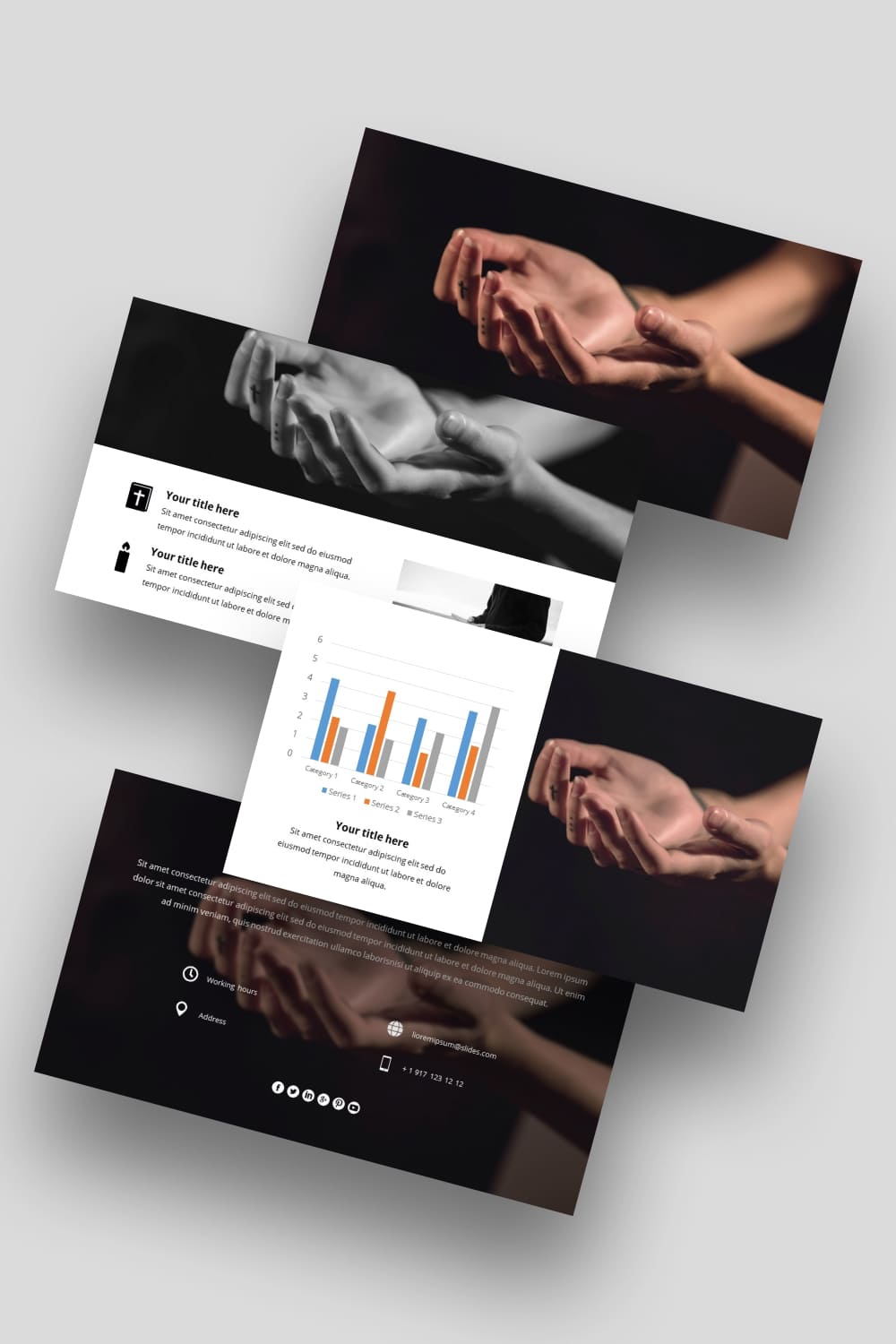 Pay attention to this extraordinarily beautiful template with beautiful graphics, talking about rebirth. It will help to make your presentation fascinating and full of beautiful slides, which will interest your audience a lot.
Enlightenment – Free Healer Worship Background Powerpoint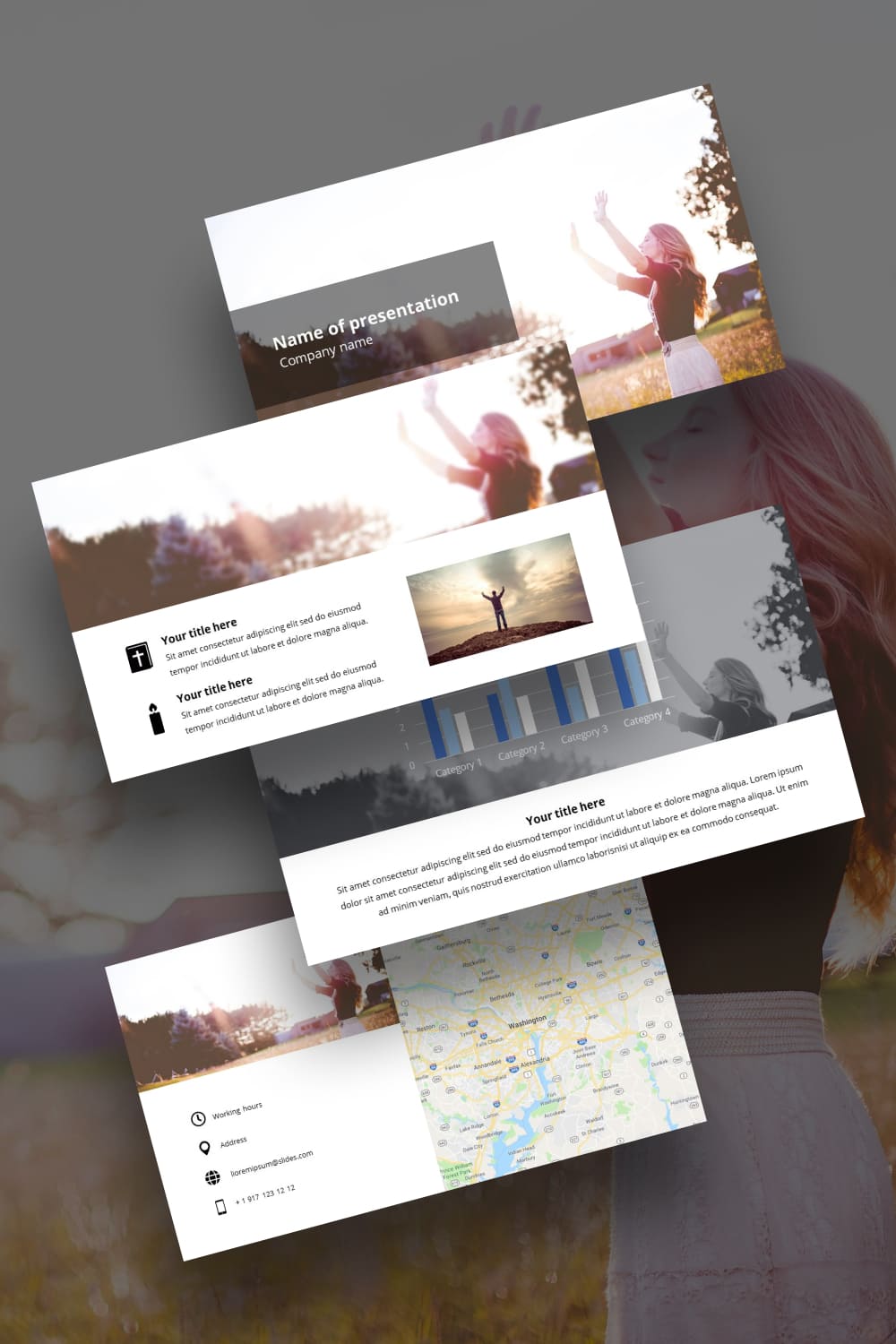 We bet you've never seen a product like this, which is free but has premium quality. It's like a sip of cold water on a hot morning. With this template, your presentation will be fresh and gentle.
Combustion – Free Light Worship Powerpoint Background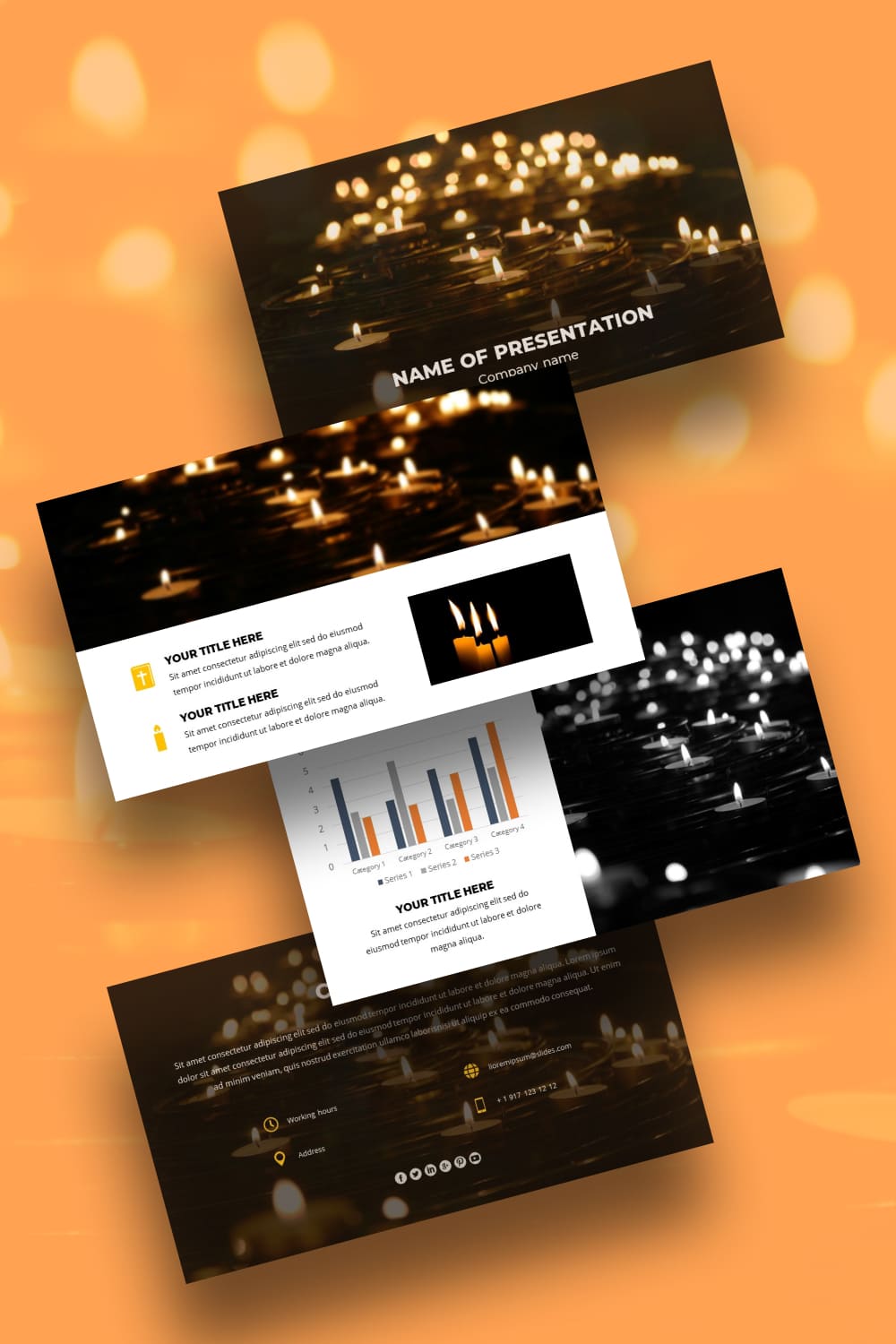 This template simply dazzles with its beauty and uniqueness, with it your works will become much more interesting. Candles reflect the inner fire of a person. This template will add warmth and comfort to your presentation.
Freedom – Free Beach Background Powerpoint For Worship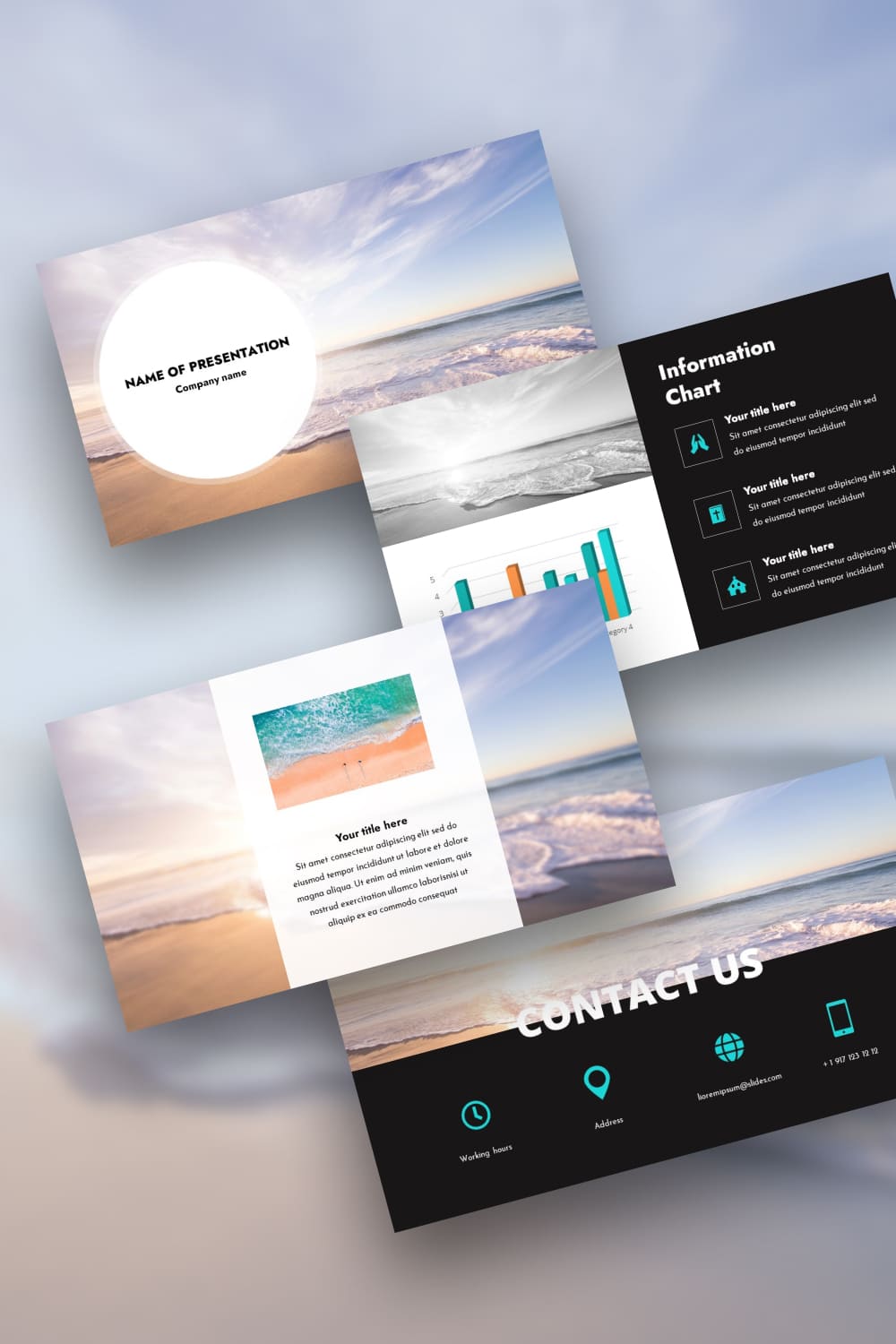 One of the most desirable things for anyone is, of course, freedom. There is room for dreams and desires. With this template, your presentation will become an inspiration to others.
Rallying – Free Worship Band Powerpoint Background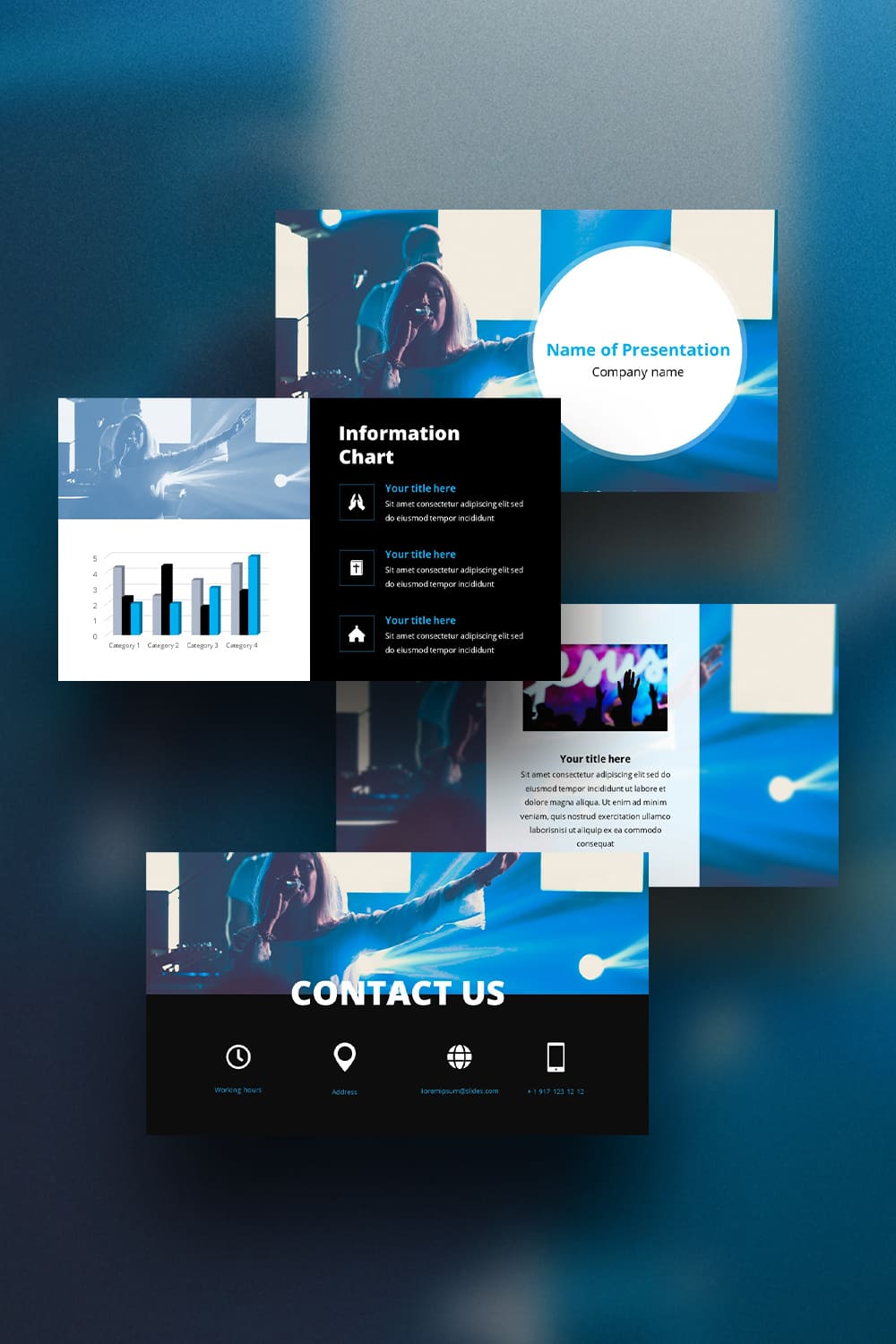 It can be very difficult to find a template for a presentation on this topic. But not with us, we have selected for you one of the best options that deal with faith. Use this praise and worship PowerPoint background in your presentations and let your audience enjoy it.
Prayer – Free Worship Powerpoint Background Prayer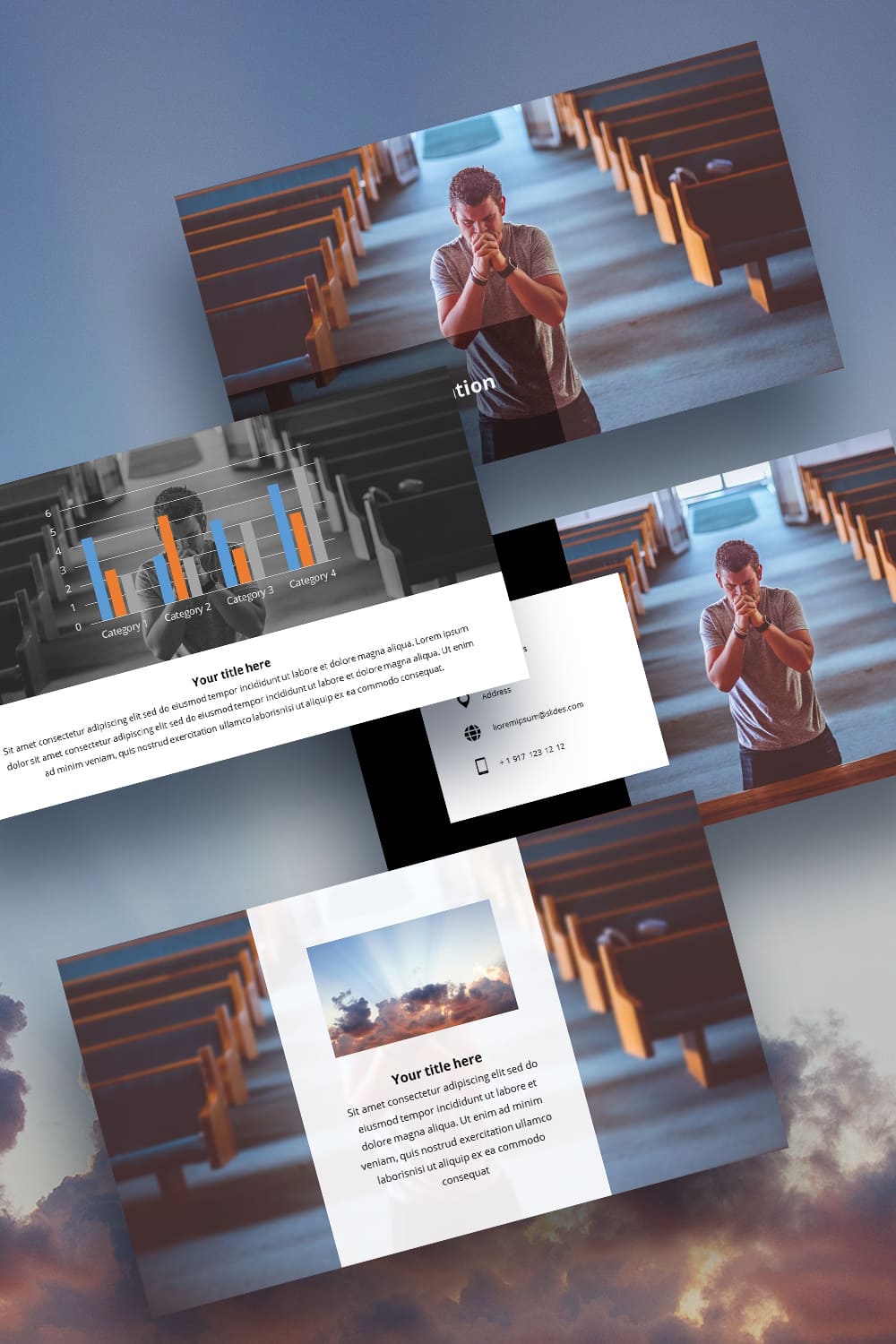 Prayer is something very special and very intimate. However, it is not always worth keeping everything to yourself and telling others about it. If you have the desire, you can tell people about faith or religion in your presentation using this template.
Association – Free Powerpoint Background Worship Service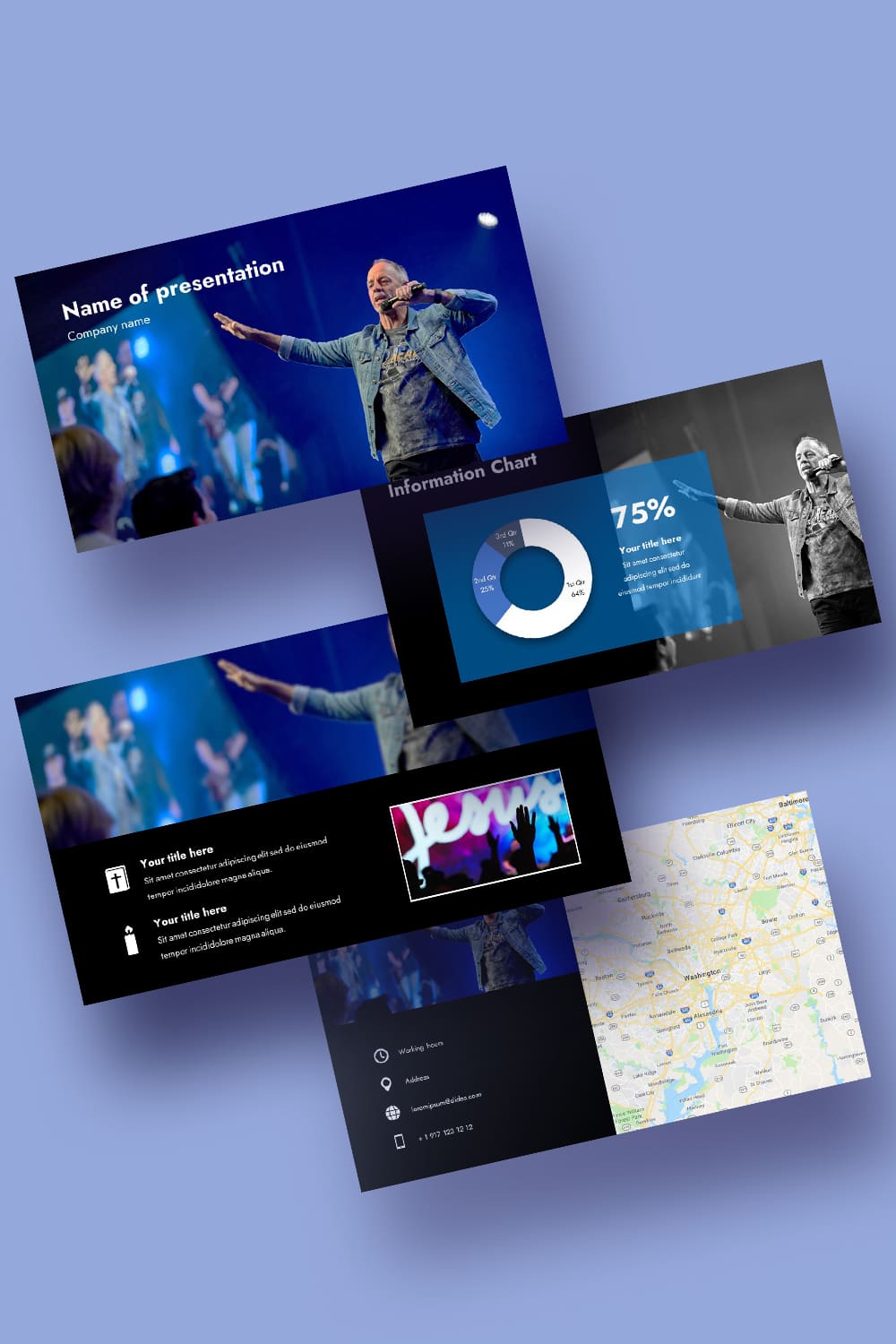 A speech in front of a large audience, without a high-quality presentation is almost impossible. So we advise you to try this template for your work.
Free biblical PowerPoint templates
Religious – Free Religious Worship Background for Powerpoint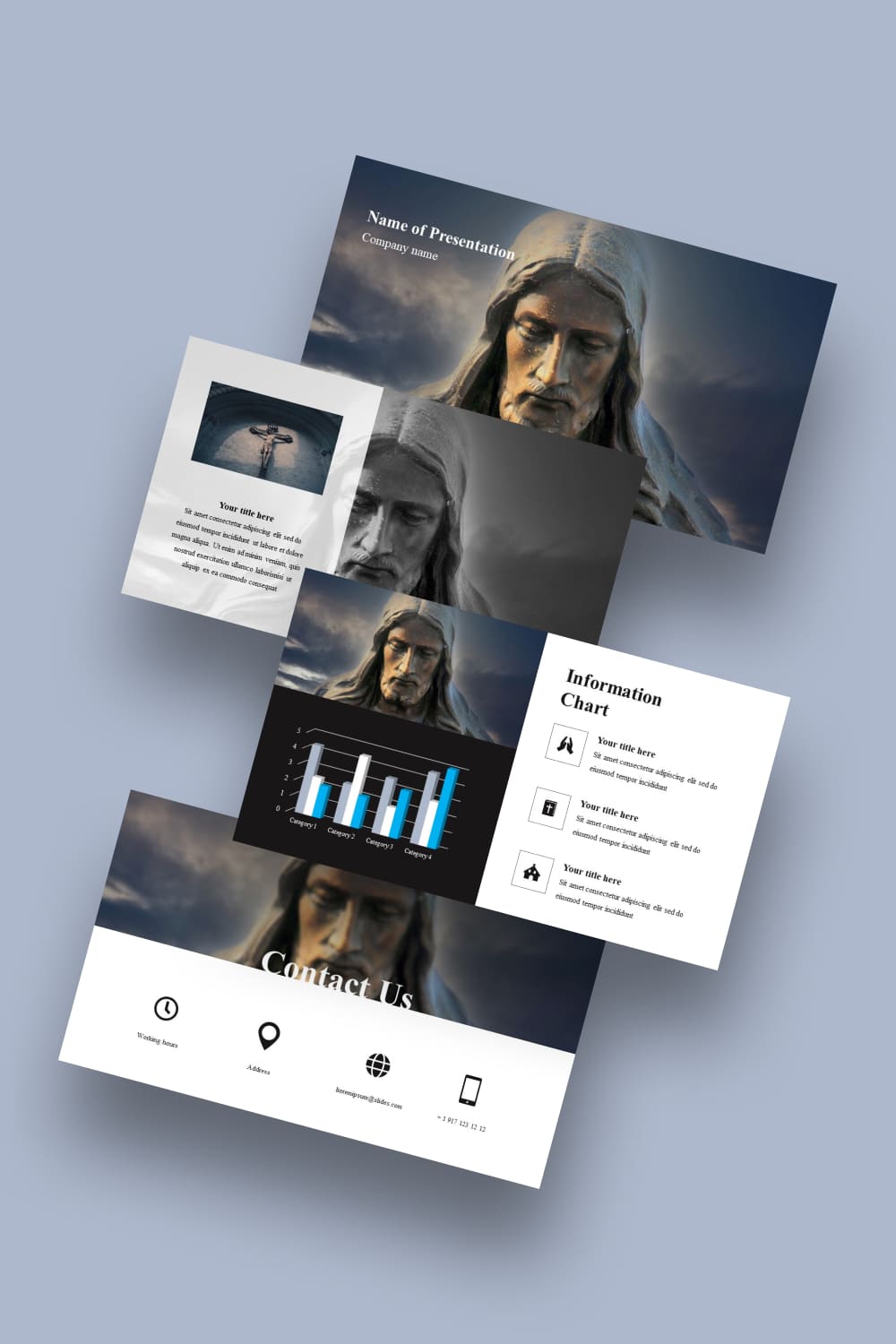 If you need the perfect option for religious presentations, get this product. It contains four interesting slides on which you can easily change colors, text, and pictures.
Korean – Free Korean Worship Powerpoint Background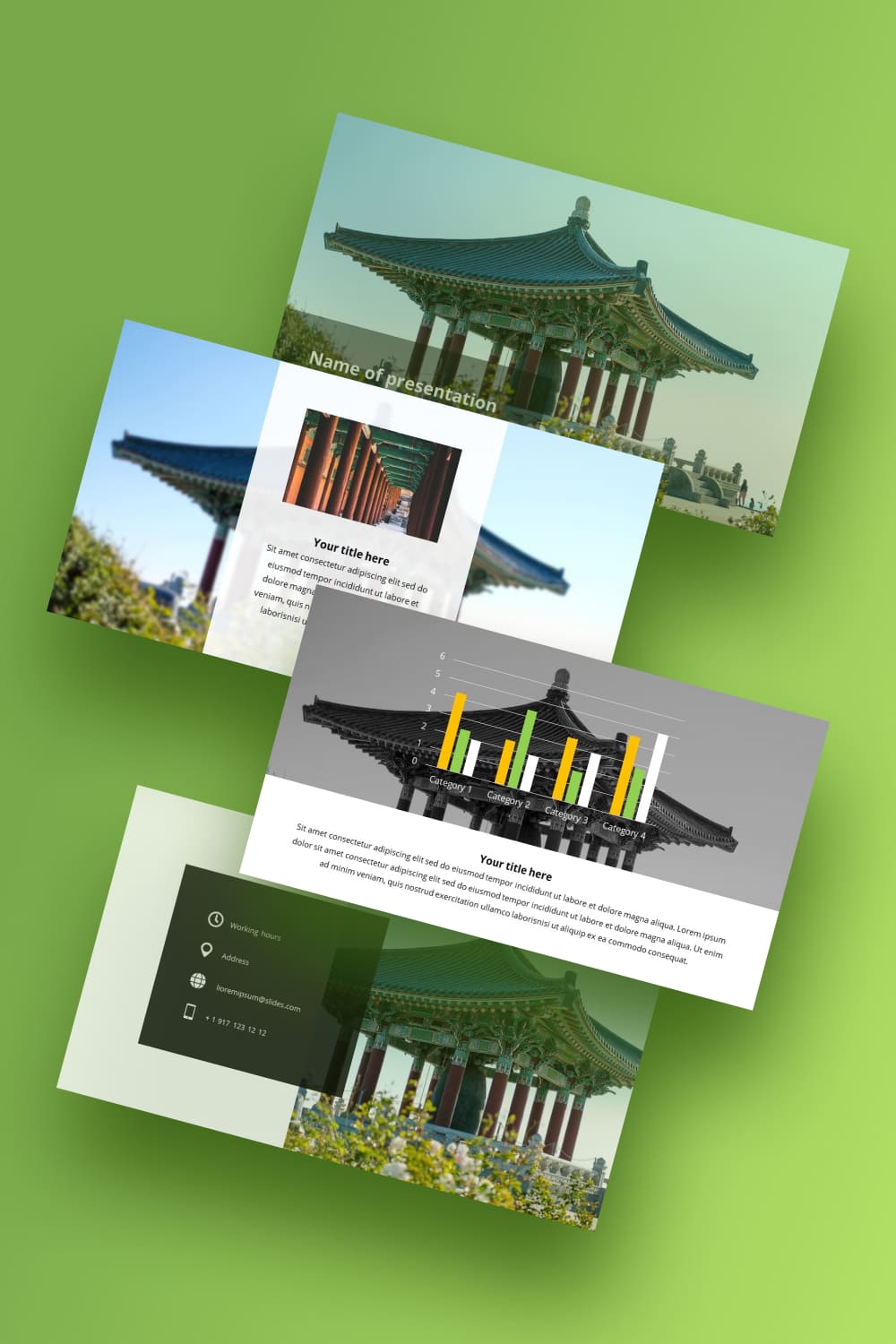 The Asian-inspired pattern is subtle to understand and refined in terms of aesthetics. It might be suitable for your presentation if you want to talk about Korean worship.
Asian – Samoan Free Worship Songs Powerpoint Background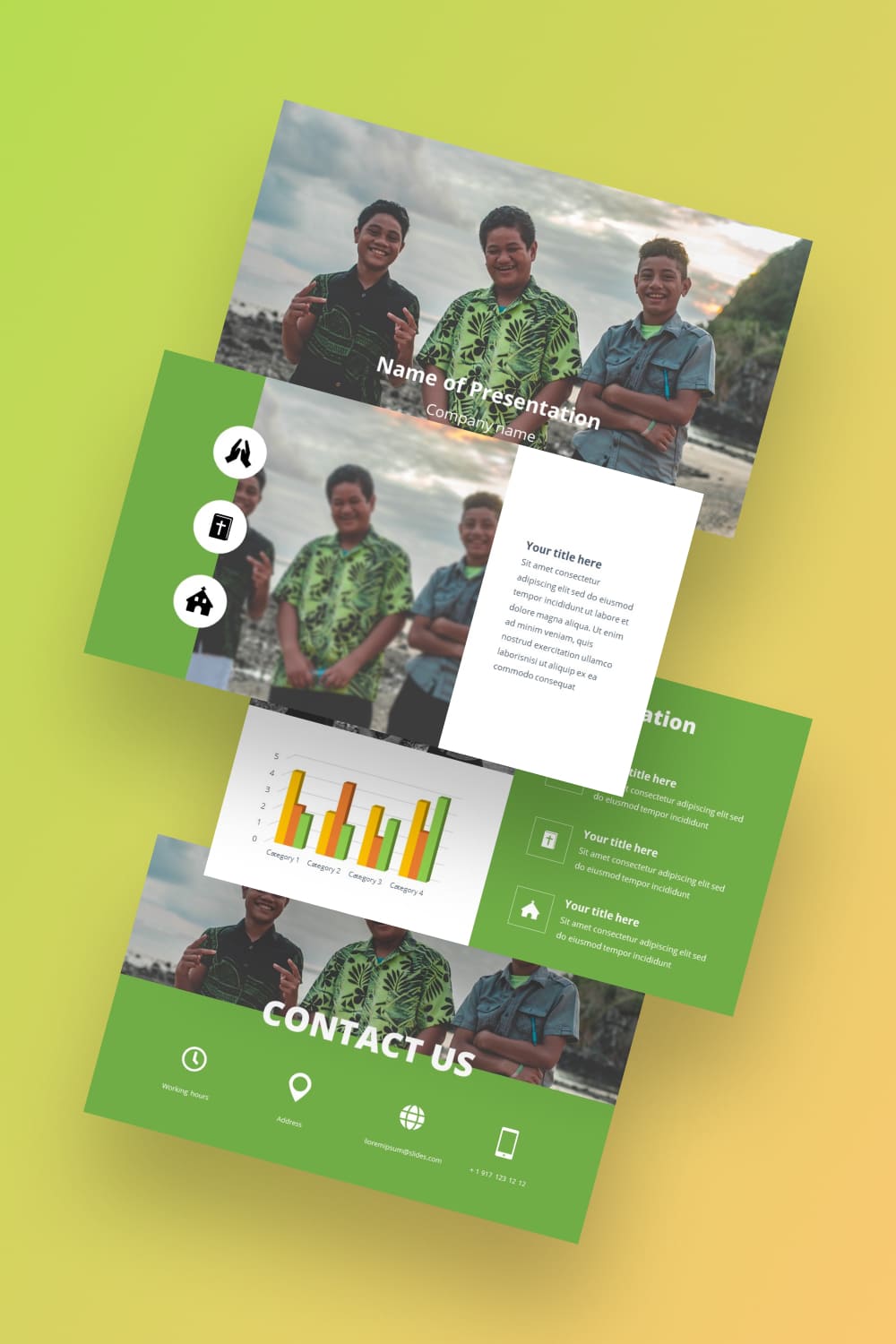 If you need a multipurpose template that you can easily use to create colorful presentations, this product is right for you. It is also very suitable for Asian and eco-friendly themes.
Shine – Free Worship Powerpoint Background Orange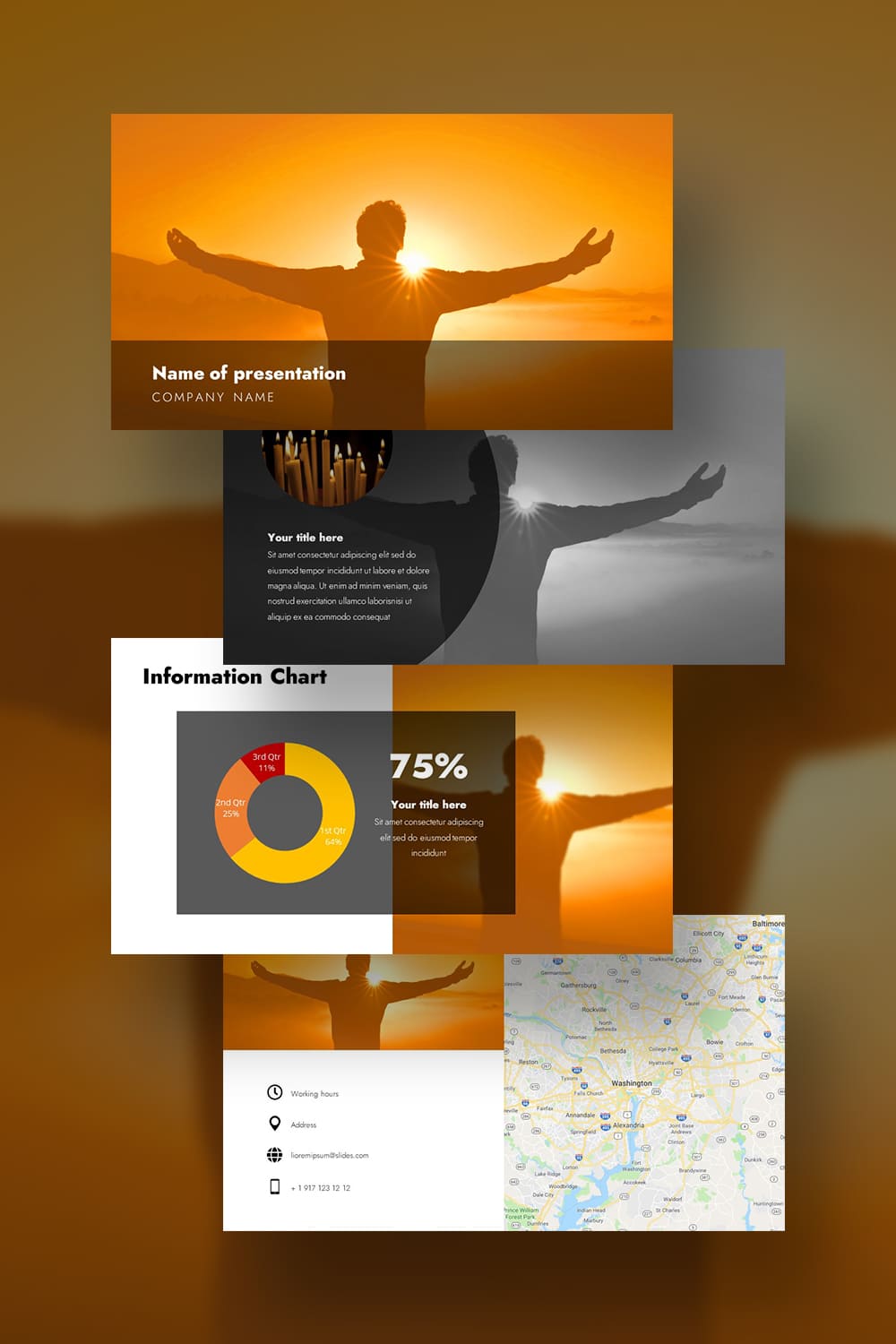 Shine is always a symbol of something good and bright. Use this template in your presentations to fill them with sparkle and captivate your audience.
Anniversary – Free Memorial Day Worship Powerpoint Background
This template is designed so that you can make a masterpiece presentation that will be about something very important. Use it correctly and you're sure to have a worthy piece of work.
Fervor – Powerpoint Background Christian Praise and Worship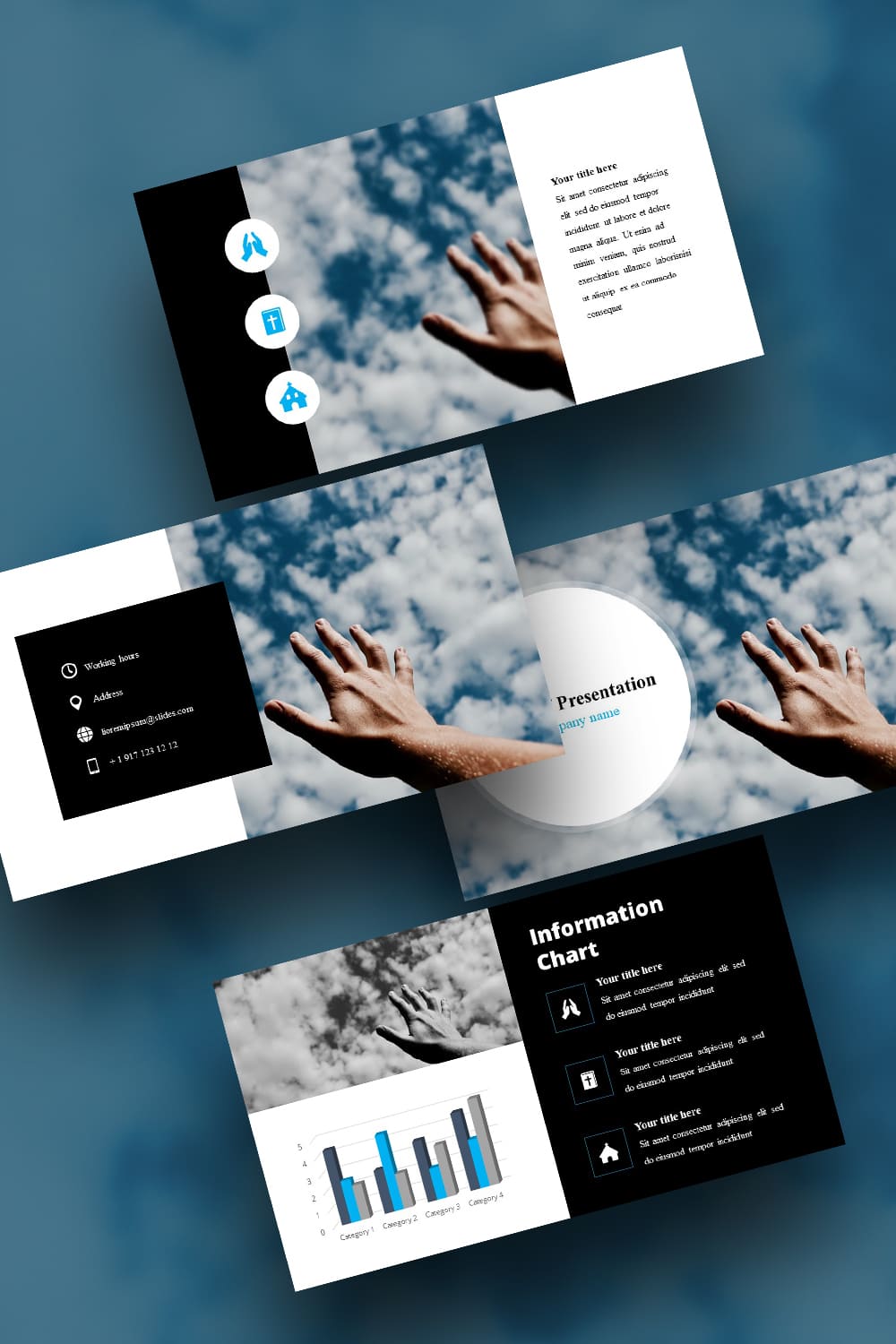 This pattern is about faith and zeal to overcome all obstacles on the way to a higher power. Each slide in this template is special in its way, making for a very engaging presentation.
Forgiveness – Free Worship Powerpoint Background Forever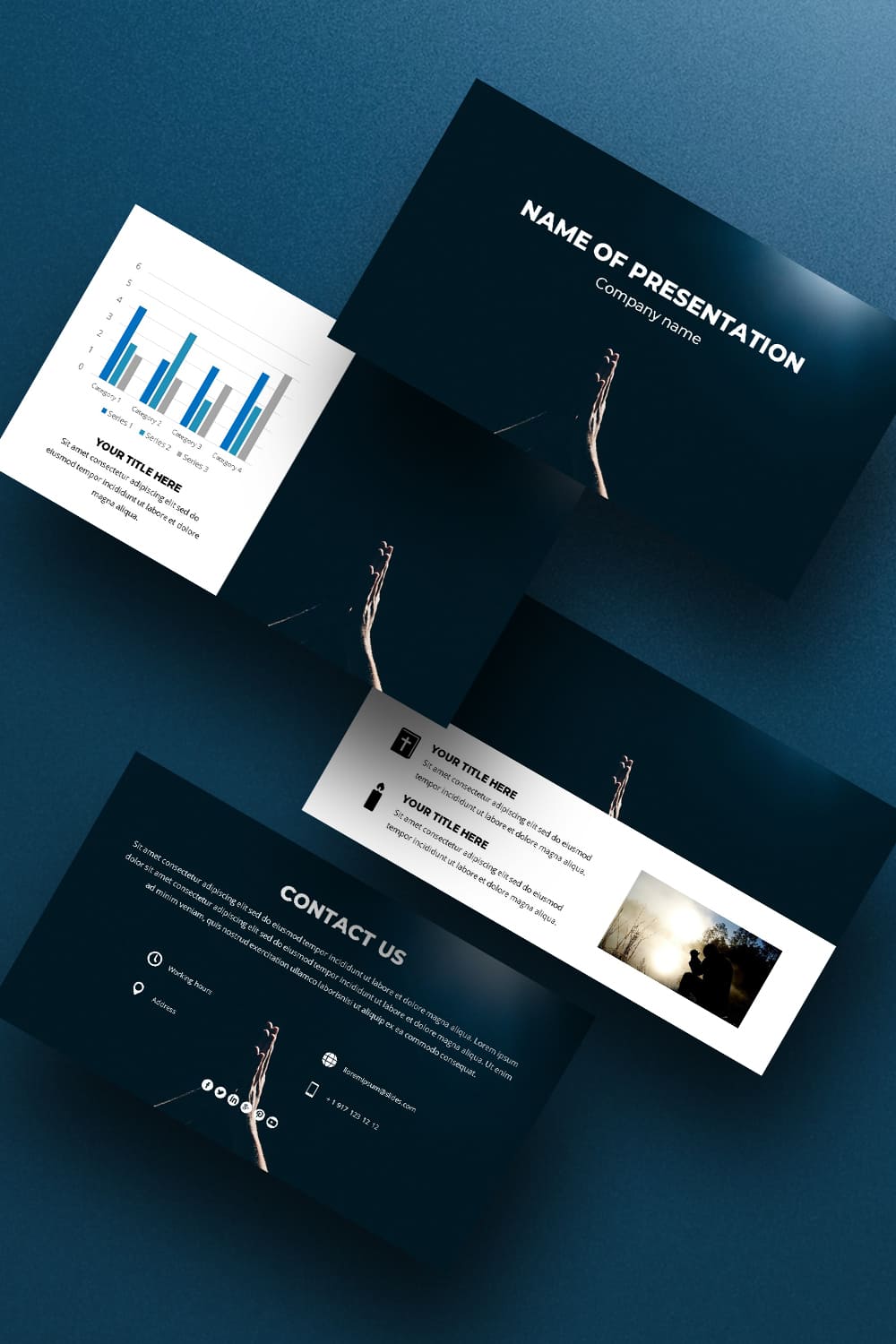 The ability to forgive is one of the most important qualities throughout human existence. Tell your listeners about it in your presentation.
David and Goliath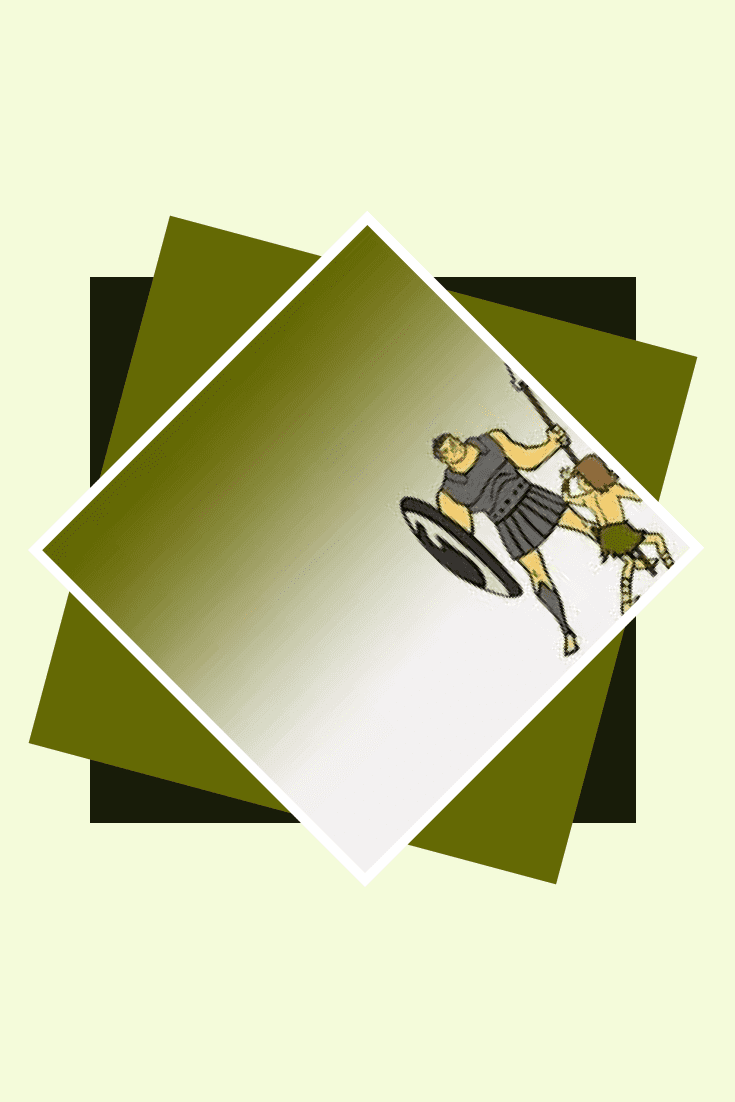 Use this lively template to prepare children's sermons on David and Goliath.
Premium Worship PowerPoint Background
Mighty Church Presentation Bundle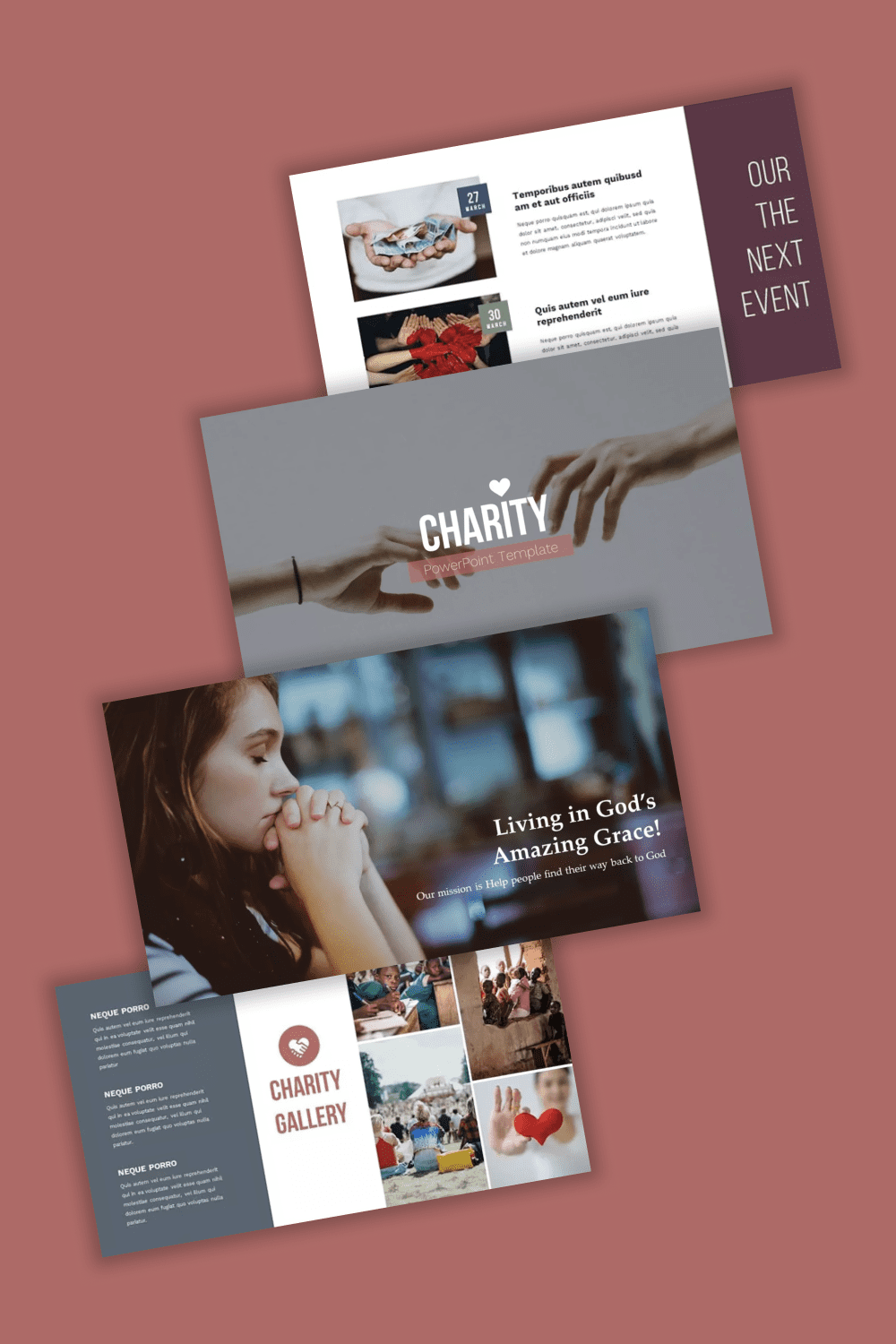 If you often make presentations on religious topics, you will surely find this product useful. This package contains over 150 slides that will completely satisfy your needs. Use this selection to create only high-quality and interesting presentations that will interest your listeners.
Christian Presentation PowerPoint Template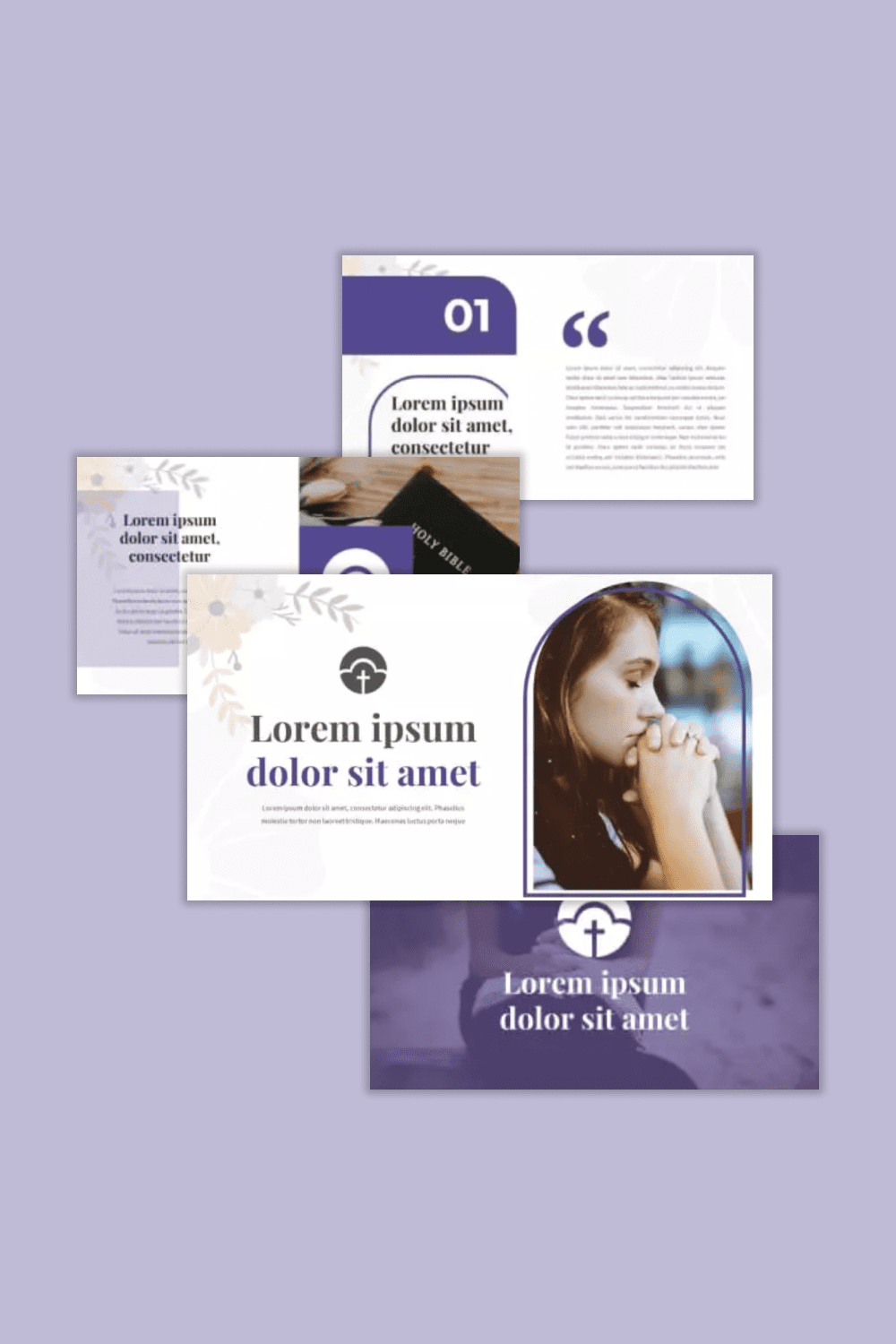 Christianity, is the first largest religion on earth that everyone has heard of. If you want to make a presentation on this topic, then use this template, which will be easy and simple for you to use. It contains as many as 50 slides in 5 color schemes that will allow you to combine slides and improve the quality of your presentation.
Judaism Presentation PowerPoint Template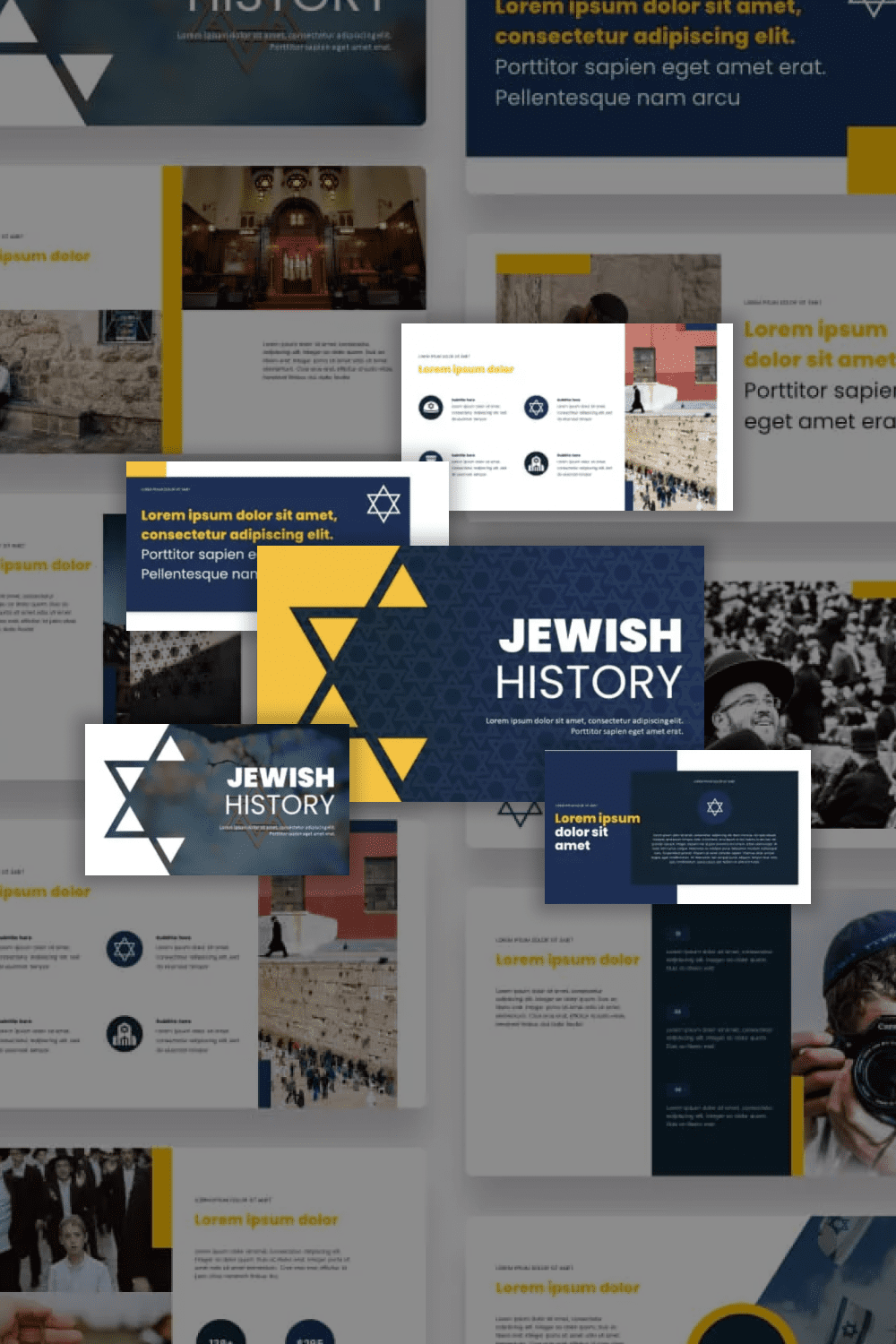 It is safe to say that Judaism is one of the most interesting religions. So why not tell people about it as much as possible? Use this versatile template to make the best possible presentation on this topic and delight your listeners.
Hindu Presentation PowerPoint Template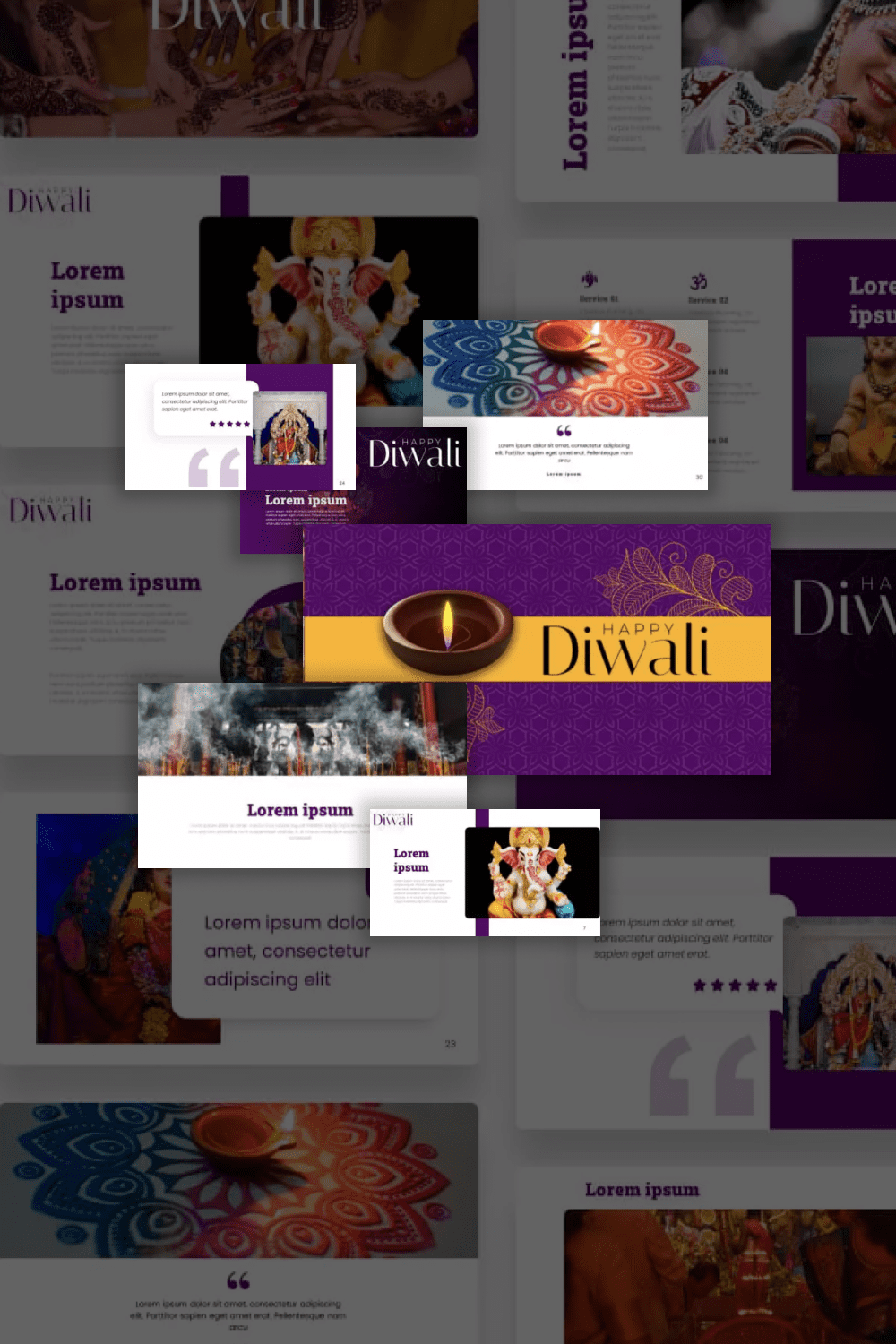 Diwali is the most significant in Hinduism and close to it in spiritual content Sikhism and Jainism. It is an incredibly beautiful and interesting festival, which is worth talking about. Do that with a presentation that can be made more engaging and exciting with this template
Confucianism Presentation PowerPoint Template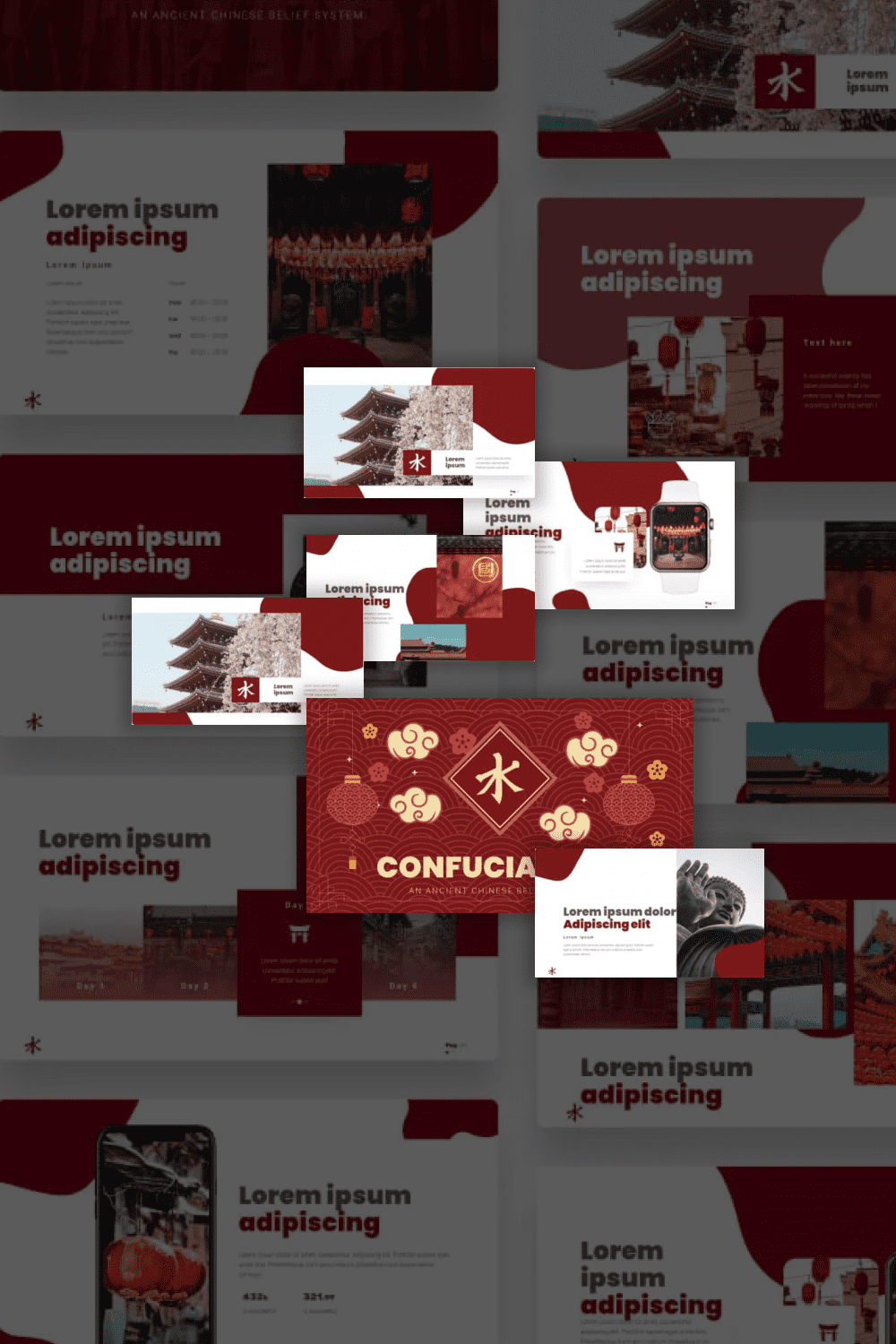 Do you want to tell your audience about the most influential philosophical and religious teachings in the history of China? Use this wonderful template, which will help you do everything quickly and efficiently. Many editable slides and several color schemes are ready to use.
Islamic Presentation PowerPoint Template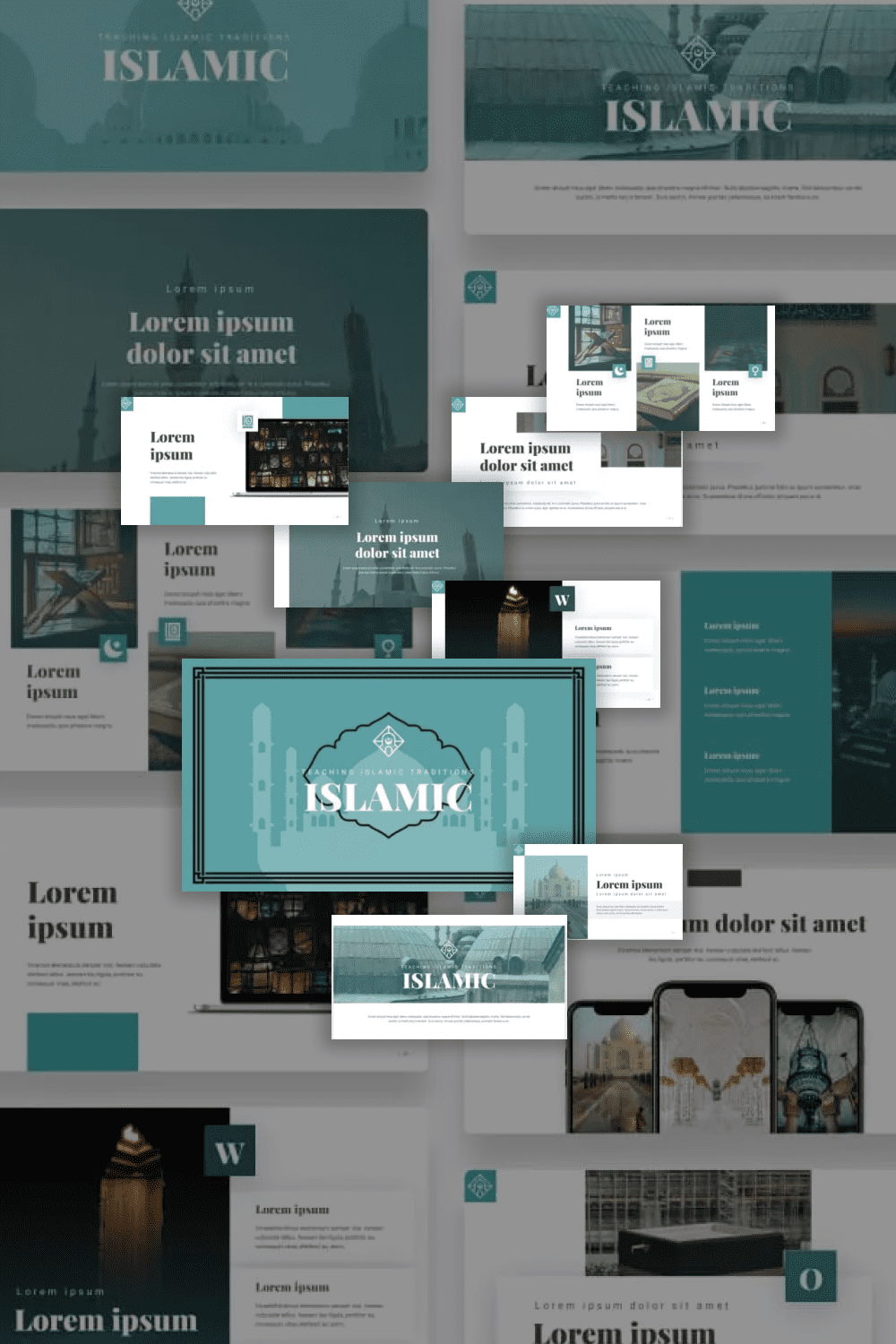 In Arabic, Islam means "surrendering oneself to God," and a Muslim means a person "devoted to God. There are so many interesting things in this religion that we need to tell people about it. Use presentation templates for this and create truly interesting works that will be a joy to watch and listen to.
Buddhism Presentation PowerPoint Template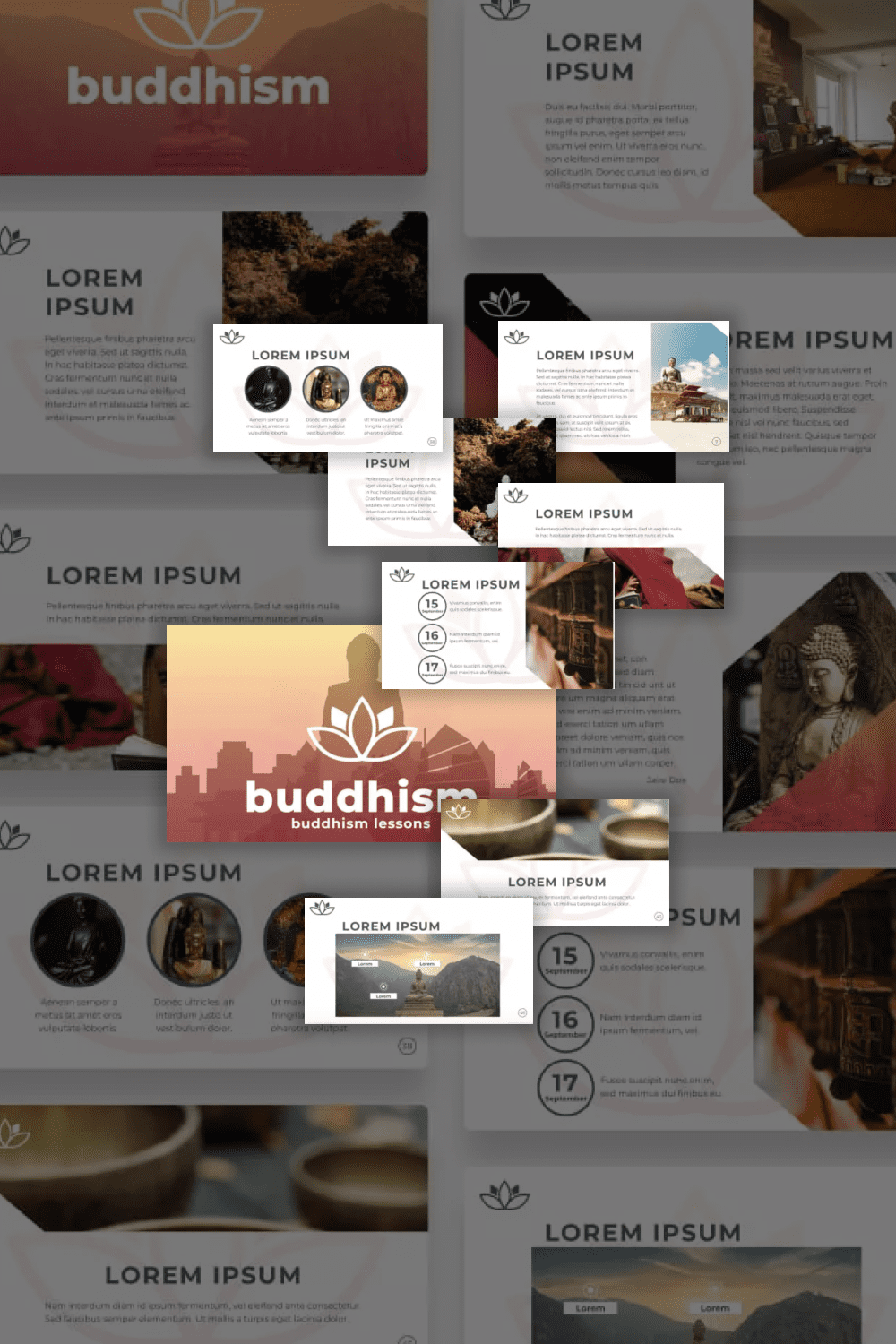 How is Buddhism different from Hinduism? How do we count the Buddhas? Are there many Buddhists in the world and few in India? All of this you can tell in your presentation, which you can do quickly and easily with this template. It is designed so that your viewer listens and enjoys the slides rather than reading and skipping over important information.
Sermons PowerPoint Template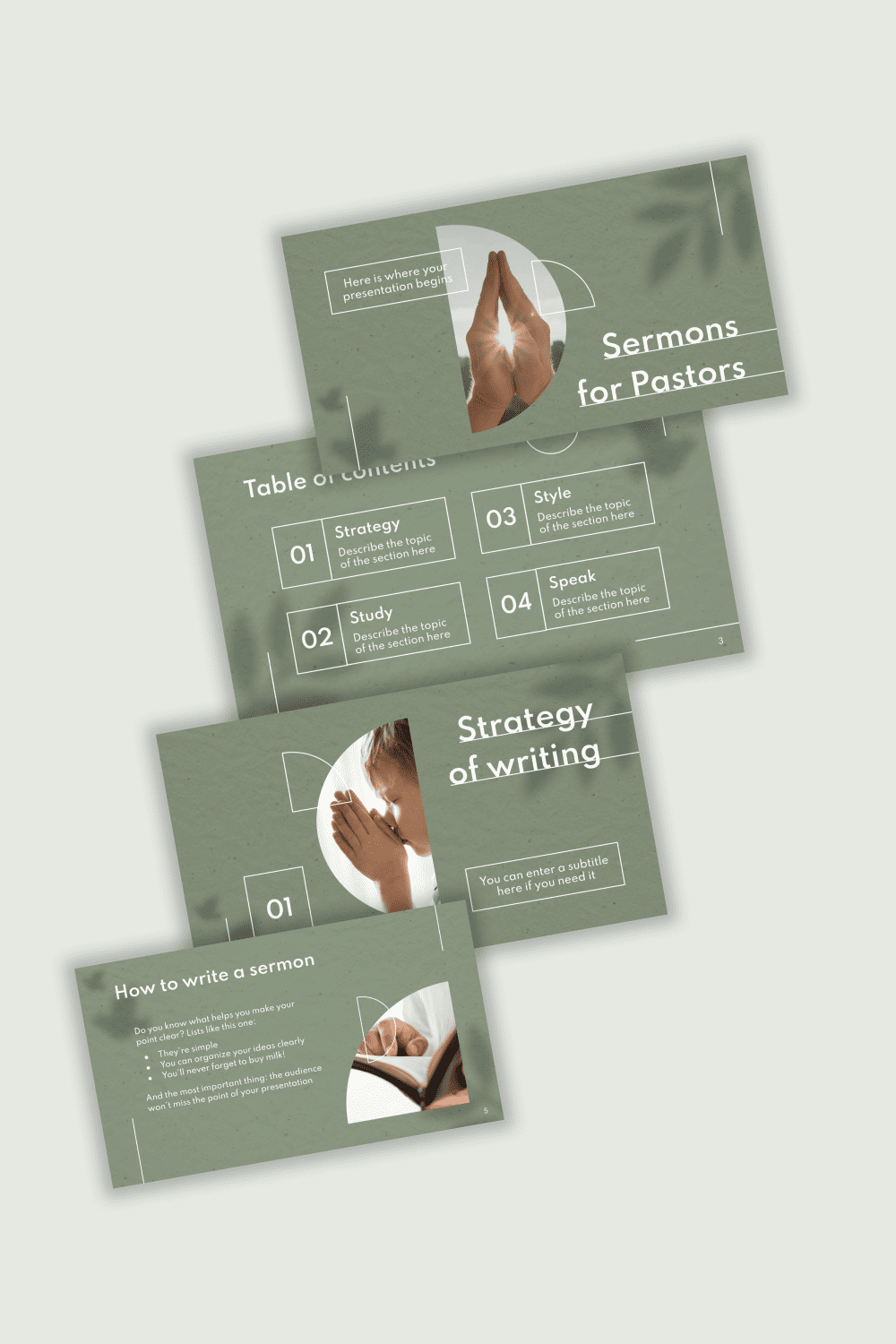 Sometimes presentations will be very handy for preparing a sermon and getting listeners interested. This is just one of those cases when a high-quality and interesting template with lots of slides comes in very handy. Take a look at this soft green background, themed icon pack, and several images.
Sun Worship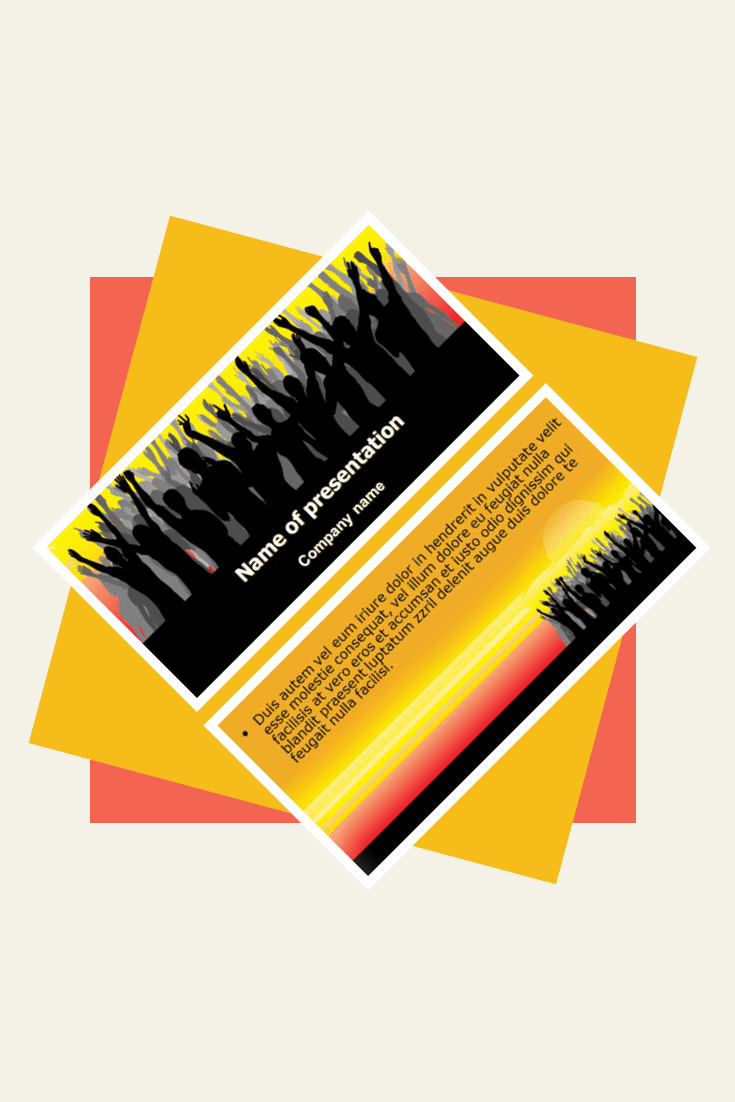 This simple premium template can be used for Christian PowerPoint and Google Slides presentations.
Rainbow Worship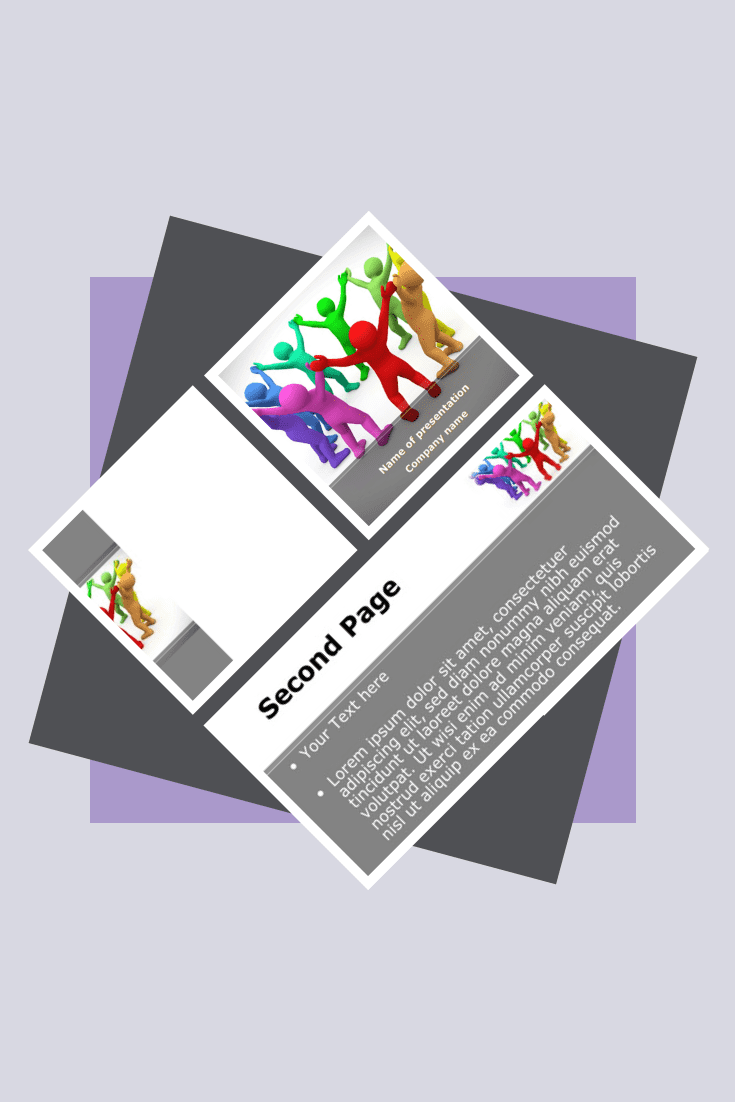 This is a professional background for presenting in church human resource meetings and business seminars.
Crucifixion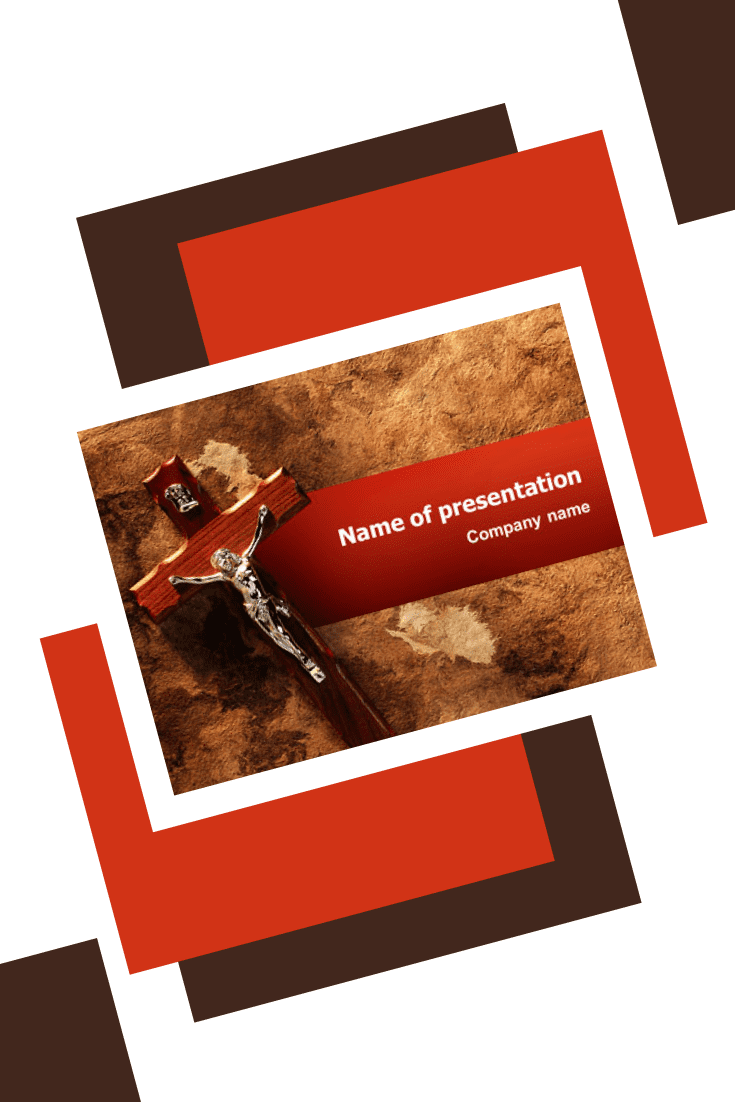 When presenting about Jesus' death in a Christian service, this PowerPoint template is ideal for your congregation.
Women's Prayer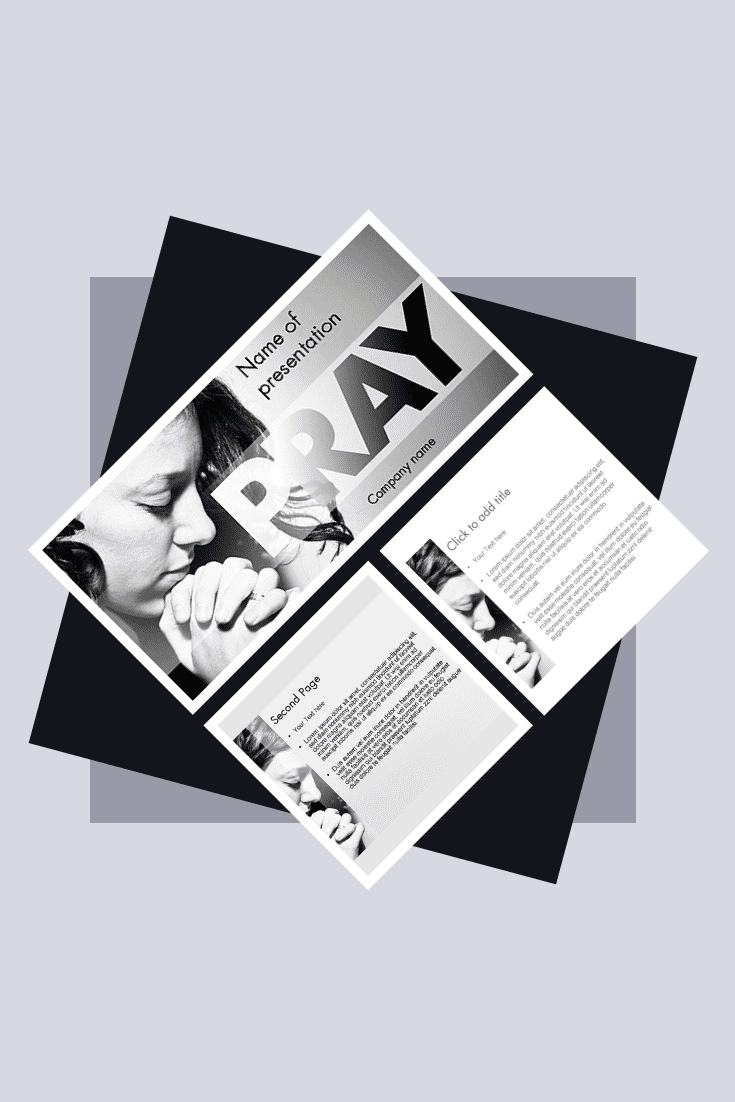 During prayer meetings, this background is a cool for your presentation.
Church Images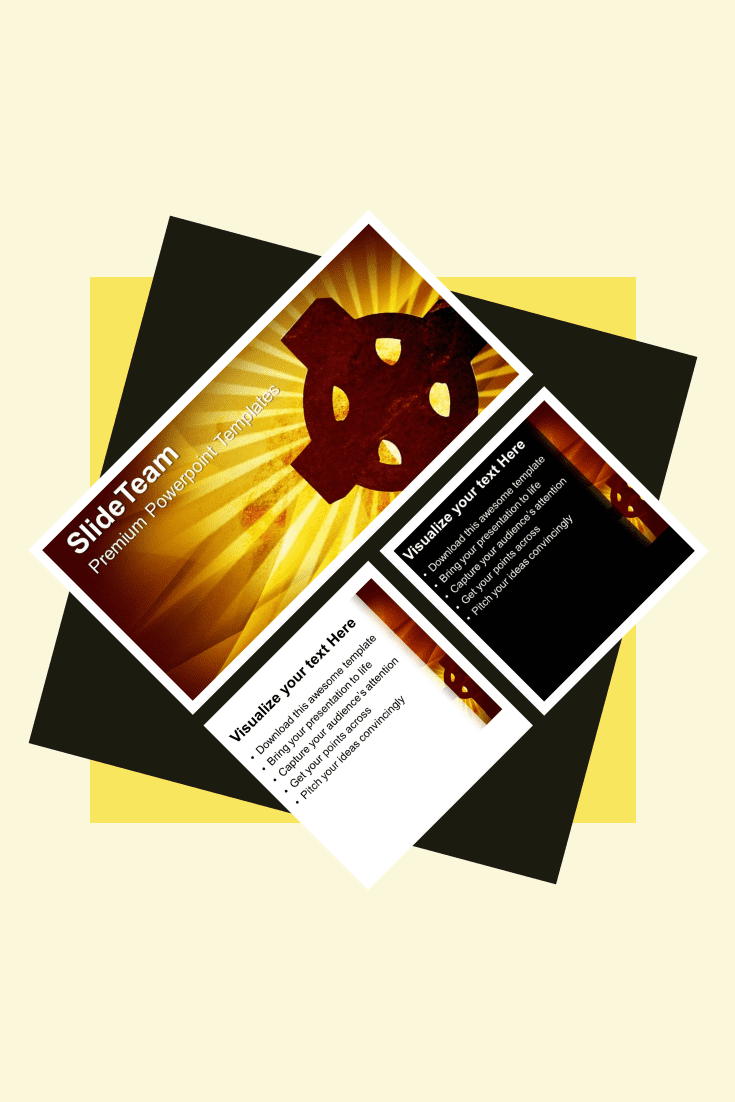 This PowerPoint template with a Christian cross is created for professional presentations.
Church Powerpoint Presentation Template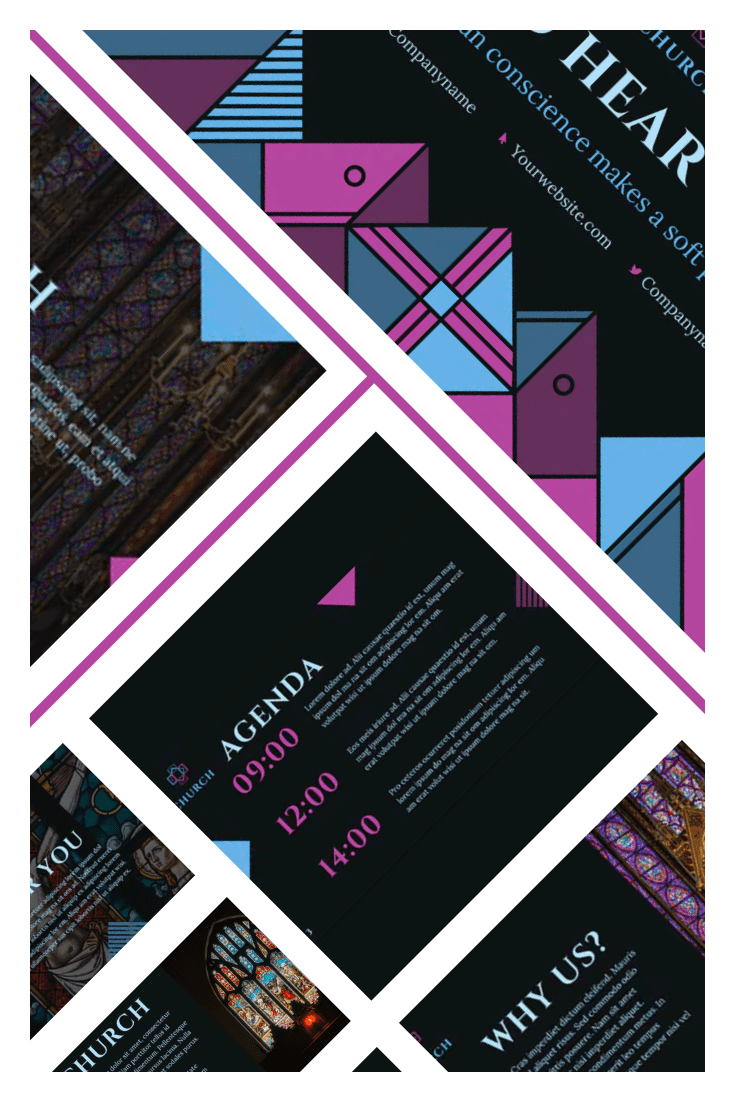 This is a timeless, classy background you can customize for different religious settings.
Revara
For your Christian charity and fundraising, use this clean, modern background.
Guvana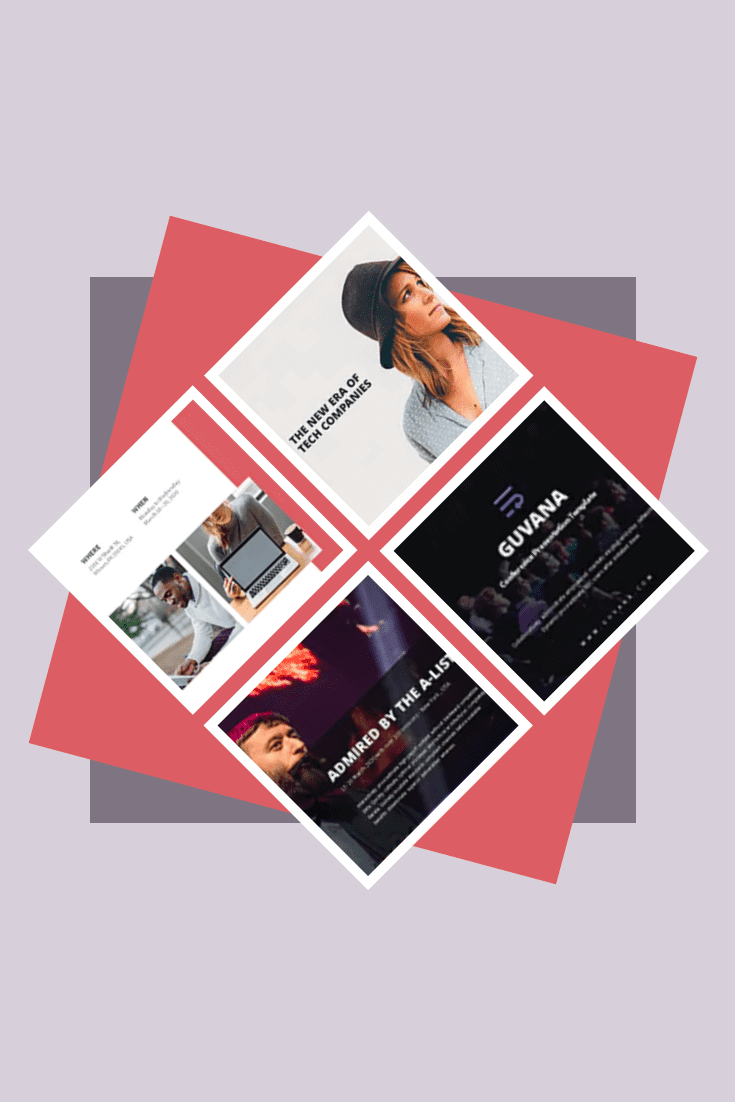 This is a trendy modern church template for professional presentations.
Adiva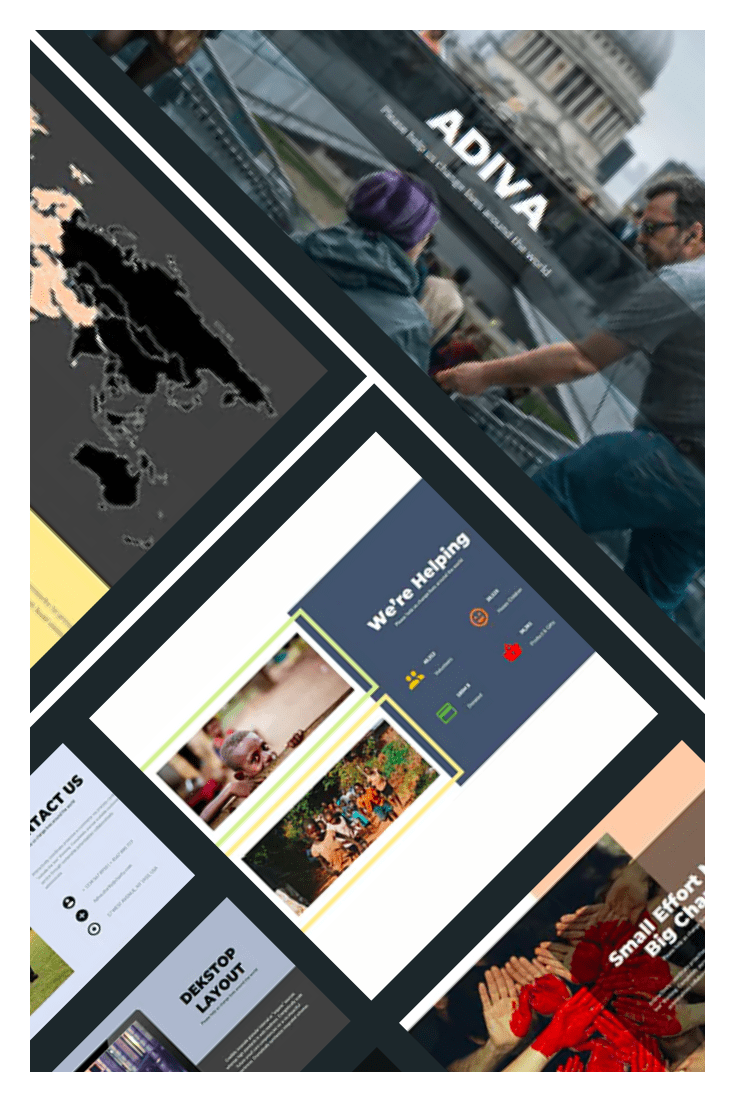 Backgrounds for this PowerPoint template are elegant and customizable
Jesus Christ Bible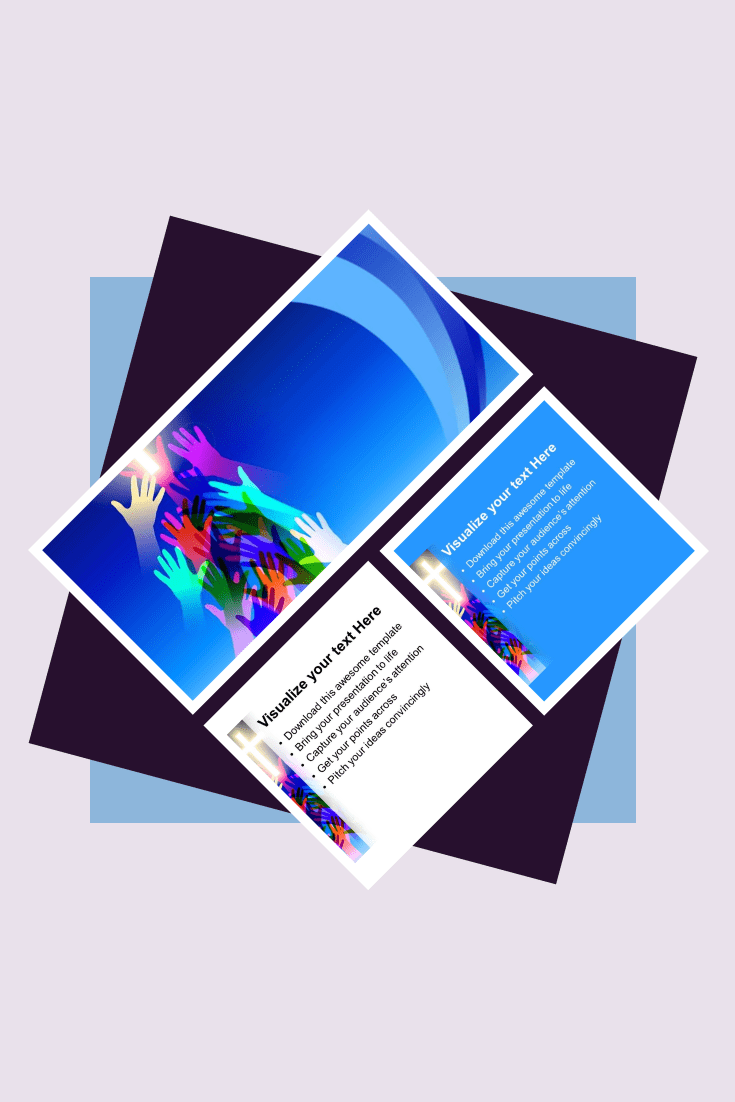 Take your presentation ideas to higher heights by downloading this Bible PowerPoint.
Christian Cross in a Church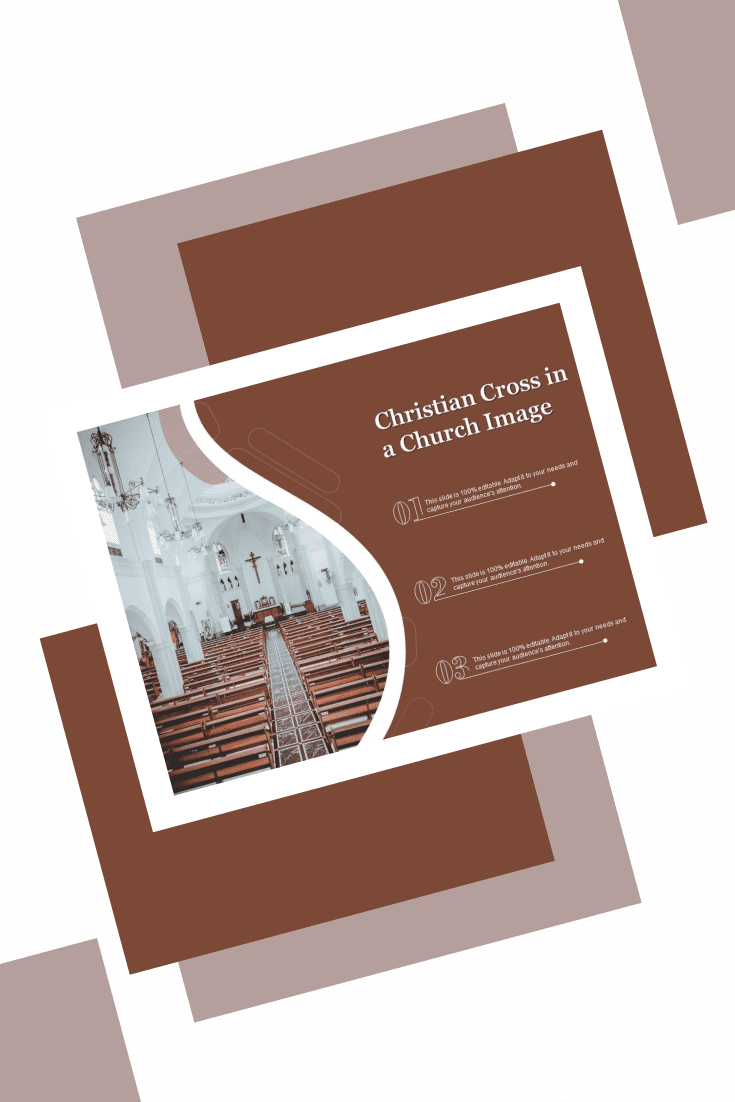 This is an ideal PowerPoint template for presenting the dilemmas of the cross.
Multicolor Christian Church Icon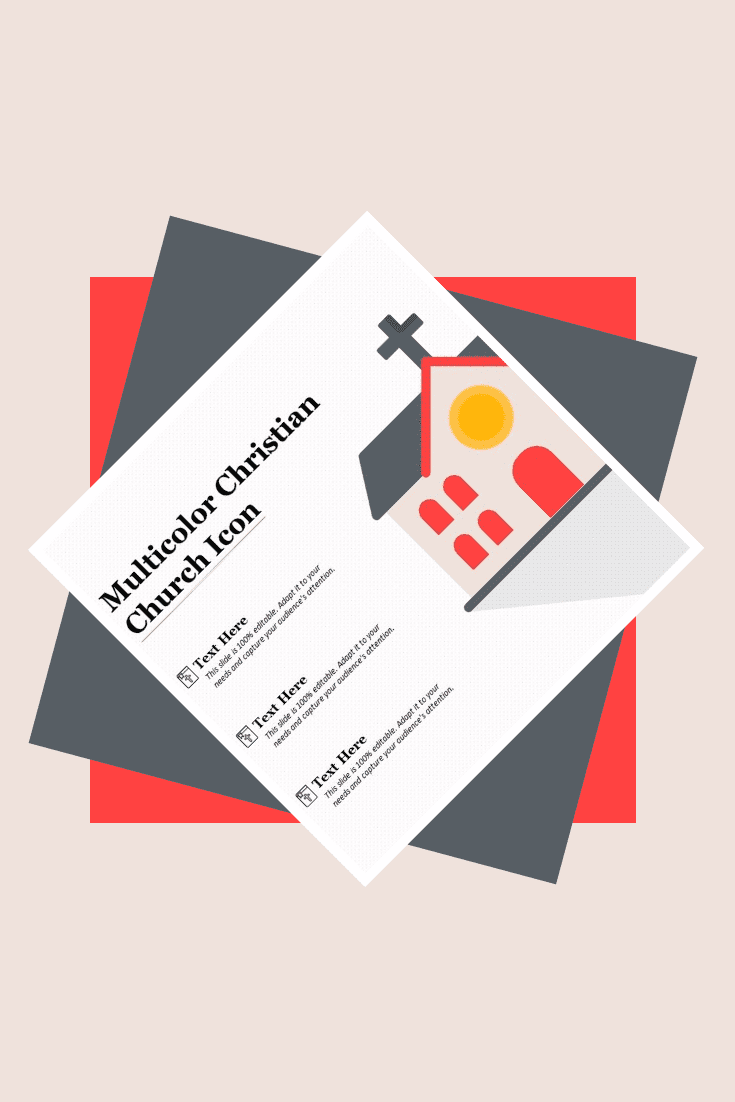 You can use this background for your Christian topics on different subjects.
Christian Church Image with Blue Sky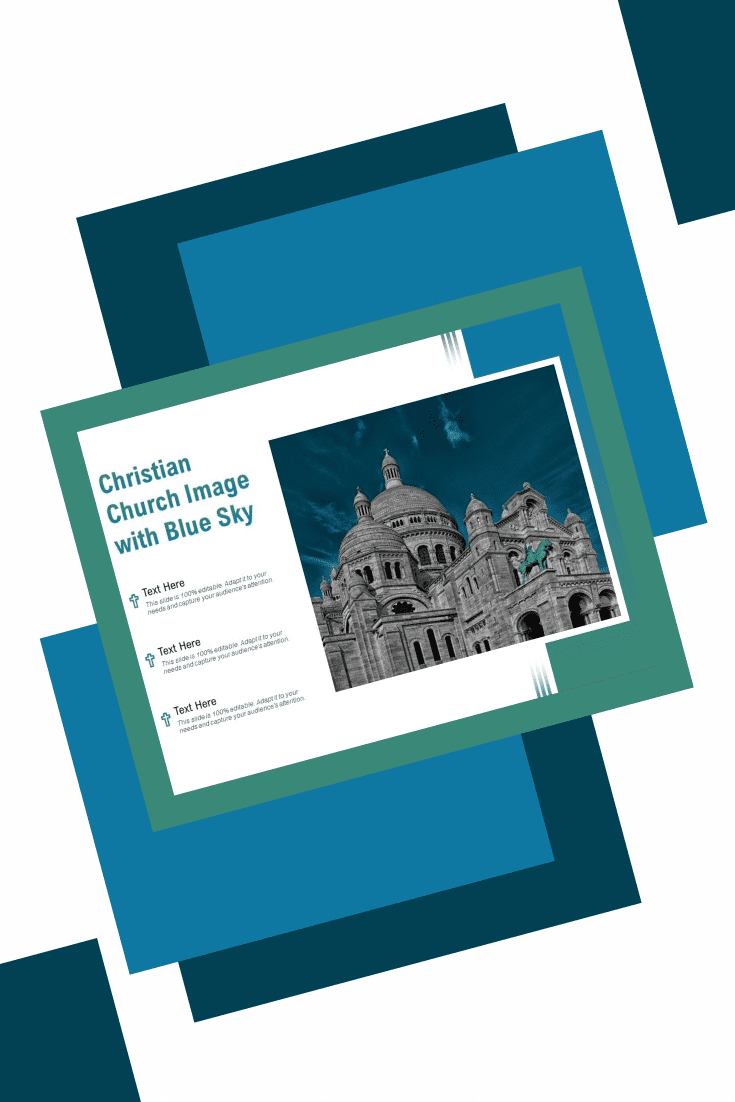 This template can help you to fuse different religious ideas to generate huge energy for your audience.
Christian Church Icon with Multiple Crosses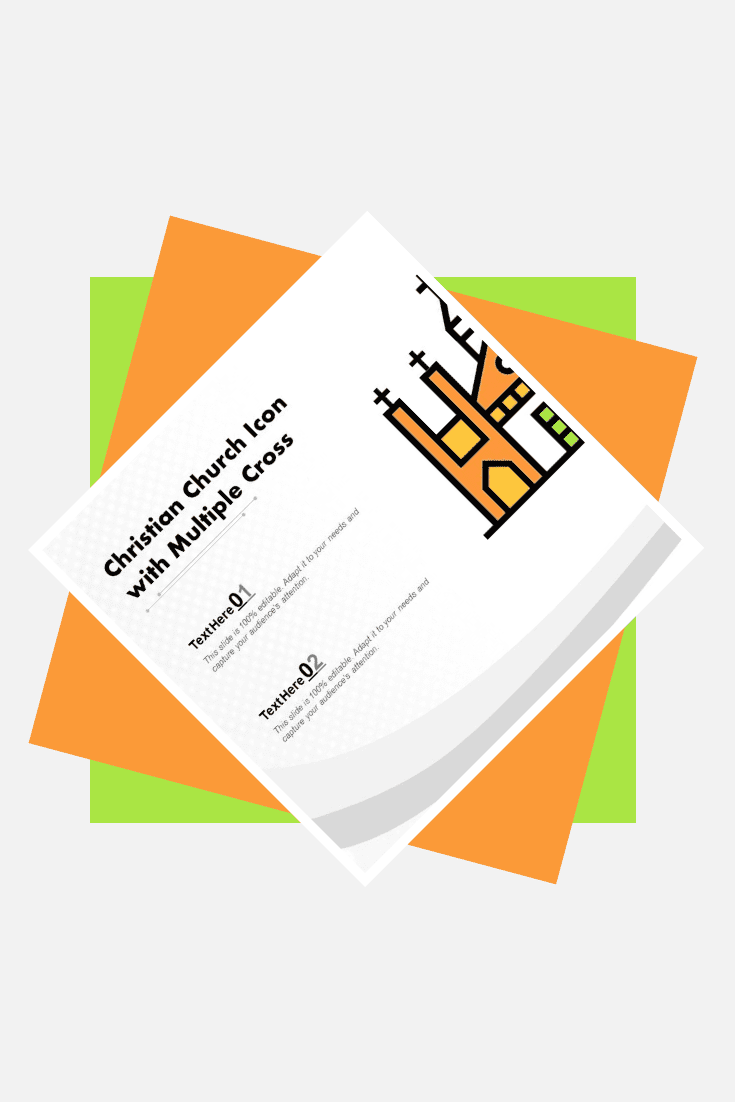 Use this background for an informal religious setting.

Some Awesome Video About PowerPoint Background for Worship
Disclosure: MasterBundles website page may contain advertising materials that may lead to us receiving a commission fee if you purchase a product. However, this does not affect our opinion of the product in any way and we do not receive any bonuses for positive or negative ratings.