15+ Backgrounds For Church Flyer

Think back to what you most often do with the leaflets that the distributors give you on the street. That's right – most of the time they go in the trash bin, and sometimes they are not picked up at all. Often it is due to lack of need for the advertised product, but sometimes it is also due to poor design or bad text. If you want to avoid this from happening to your flyers, you should try to have a harmonious background and a well-written and clear text, which is sure to attract people's interest. In our case, it is quite important to observe the line, because we have prepared some impressive church flyer background templates just for such situations.
We have tried to choose soft and calm tones that make you feel relaxed when you look at them. It is not necessary to cover the flyer with hundreds of crosses, angels, domes, and other church symbols, as this may put some people off. Some may even think it is some kind of sect or cult before they have even started reading the text of the flyer. So, download, buy, and enjoy any of these specially selected backgrounds for your flyers that will hook any passer-by.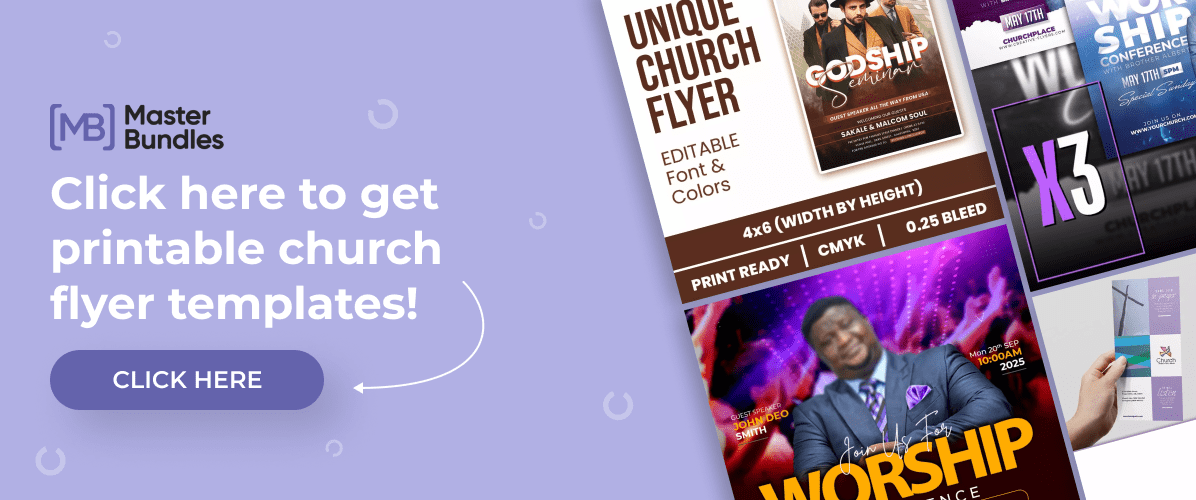 Trendy Church Flyer Background Templates
These flyer background templates will be useful for any purpose, be it a seminar, conference, or other events. They are quick and easy to edit, so you won't need many design skills to work with them.
Glorious God Church Flyer Bundle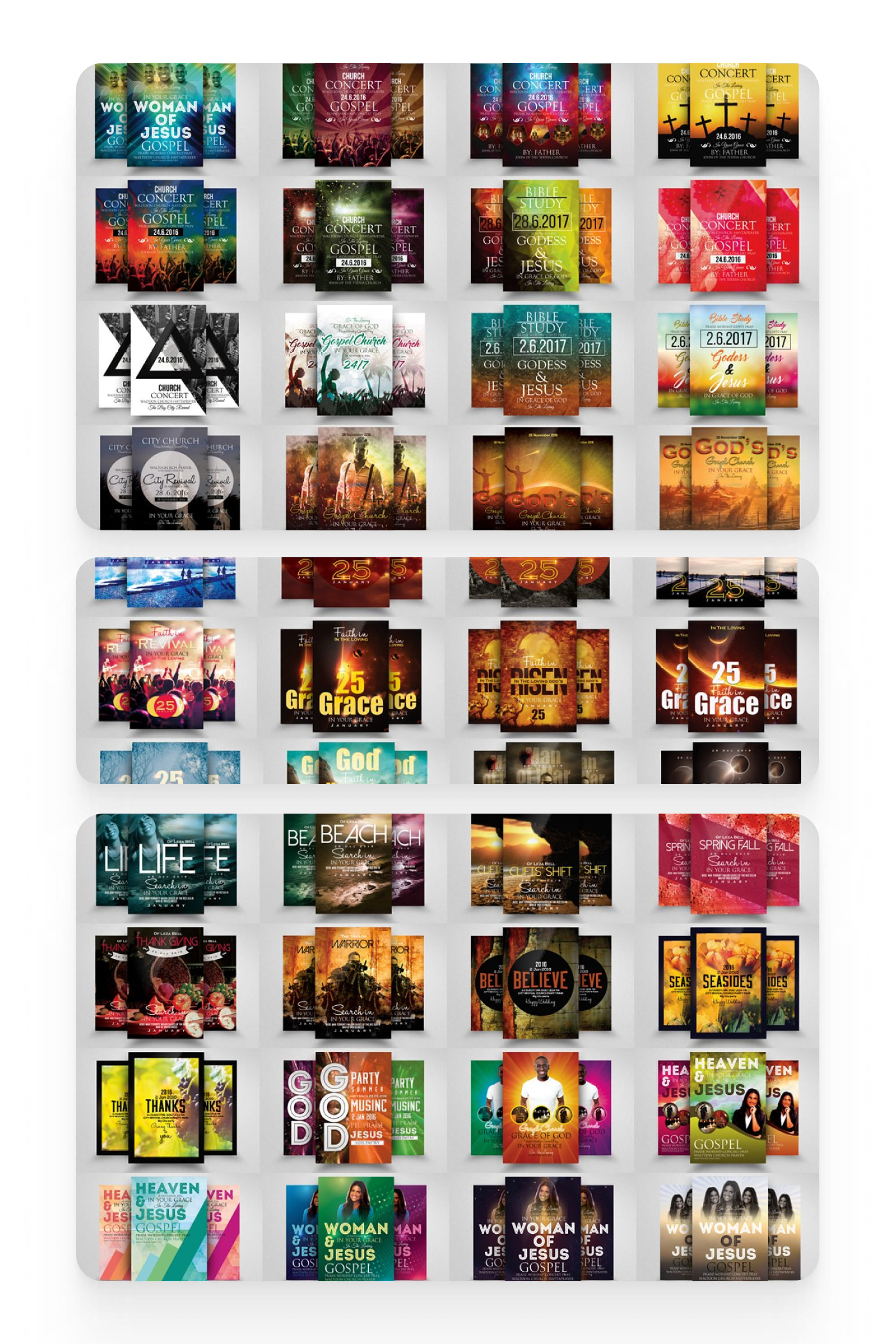 In this huge bundle, you will find backgrounds for church flyers for all tastes. There are 60 PSD files in 300 DPI resolution, and all are very easy to customize to your needs.
Church Flyer Poster Template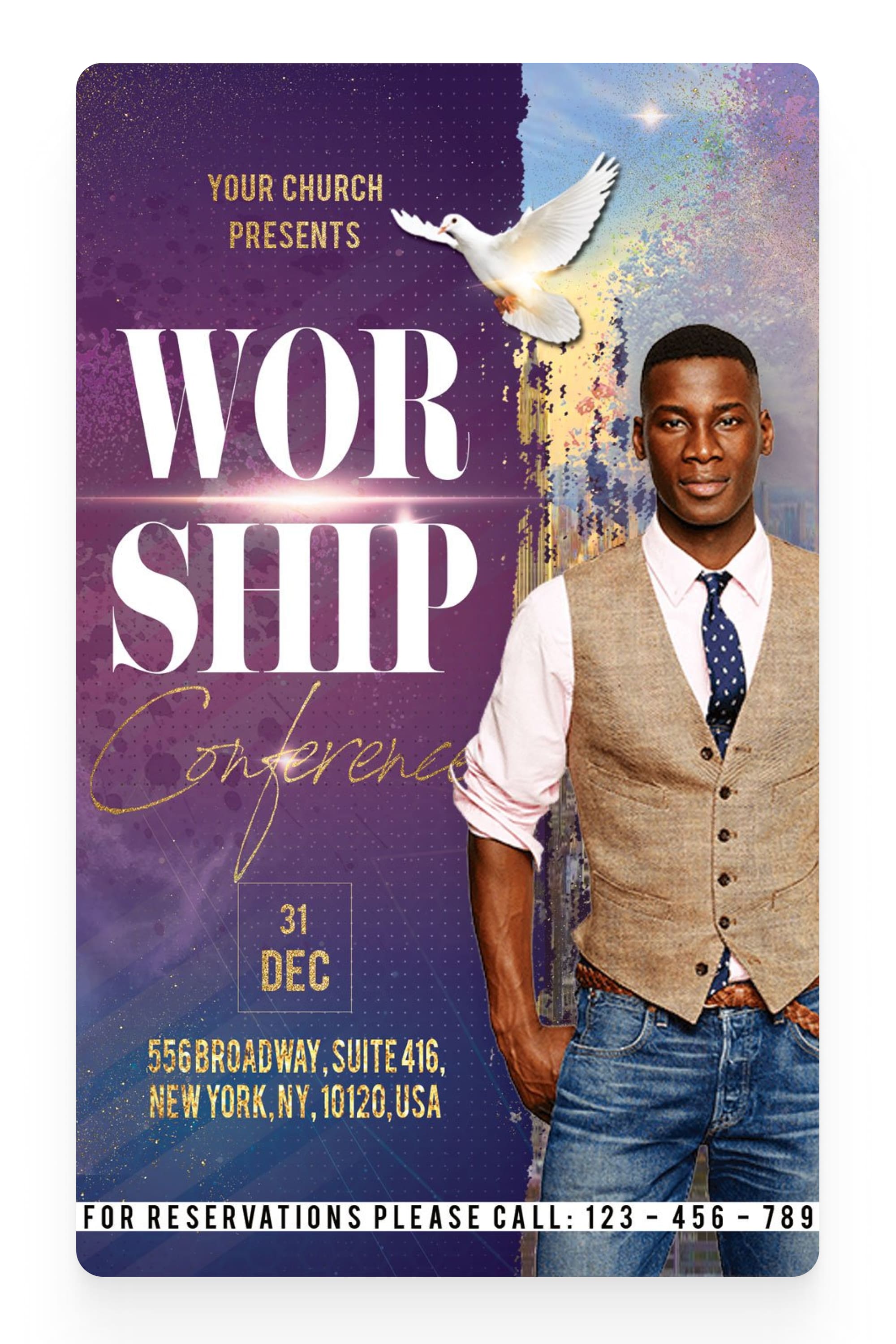 Bright and interesting background template for your flyers in PSD format. All text is fully editable as the background itself in 300 DPI resolution. The product has a color model: CMYK.
Church Conference Flyer Template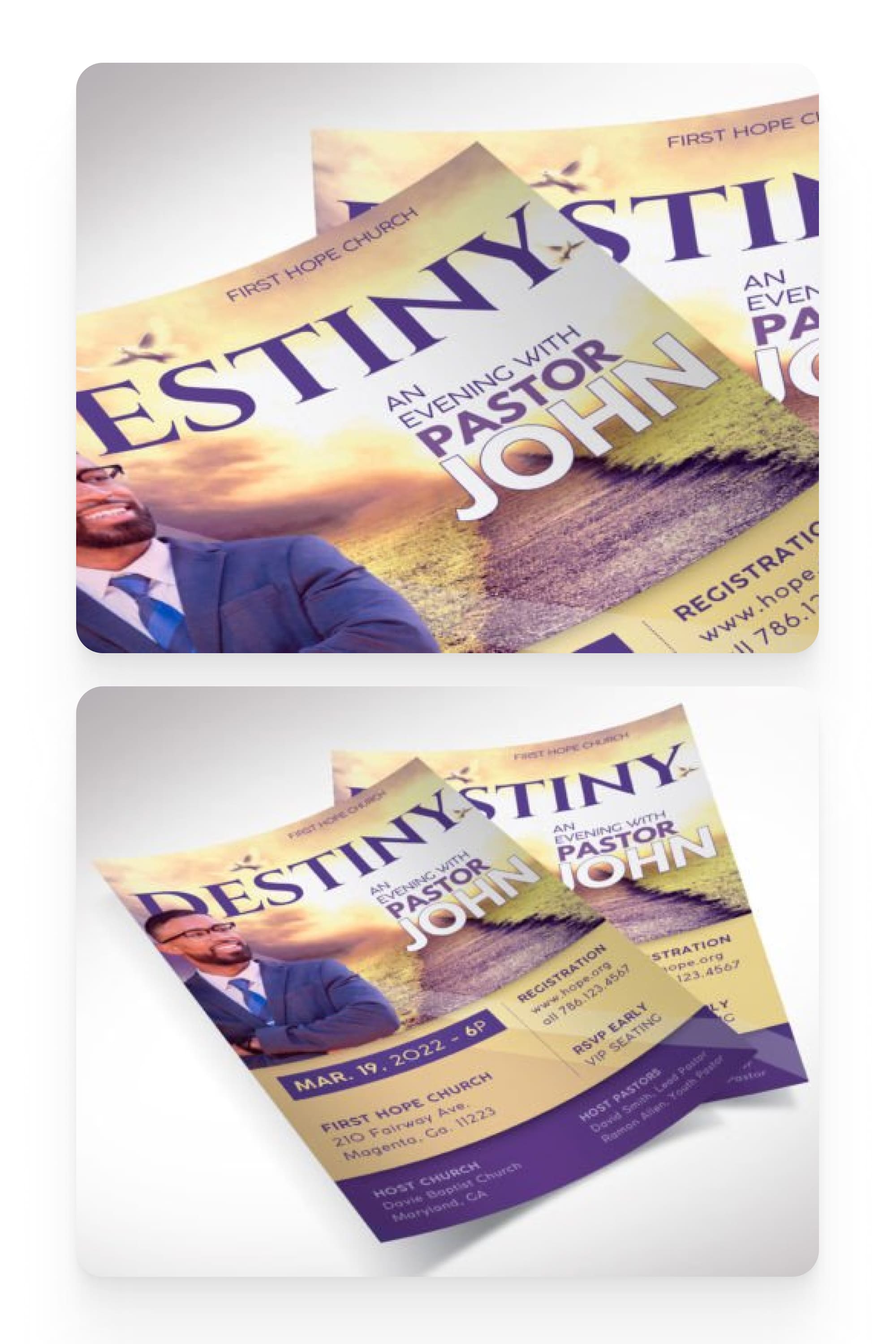 This is a modern and stylish design that is perfect for any church conference, convention, or seminar. It is available in 4″x6″, 5″x7″, and 5″x5″ sizes, and 6 different backgrounds are also available and easy to edit.
Church Flyers Templates Backgrounds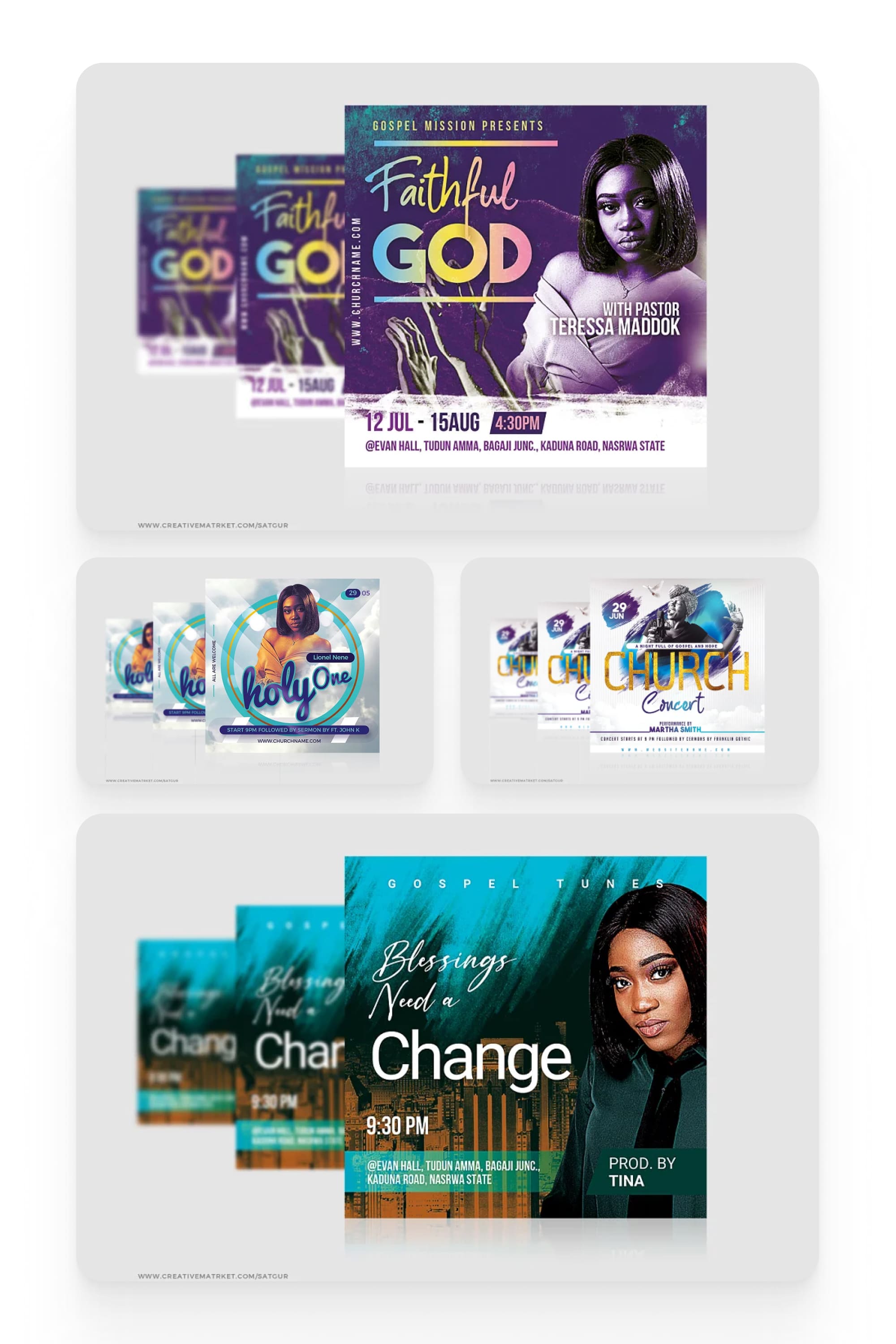 This is a set of 4 quality high-resolution flyer templates that are easily customizable to suit your needs. Each is 5.25″x5.25″ in size and 300 DPI resolution, as well as containing editable colors, fonts, and photo swaps.
Gradient Church Flyer Template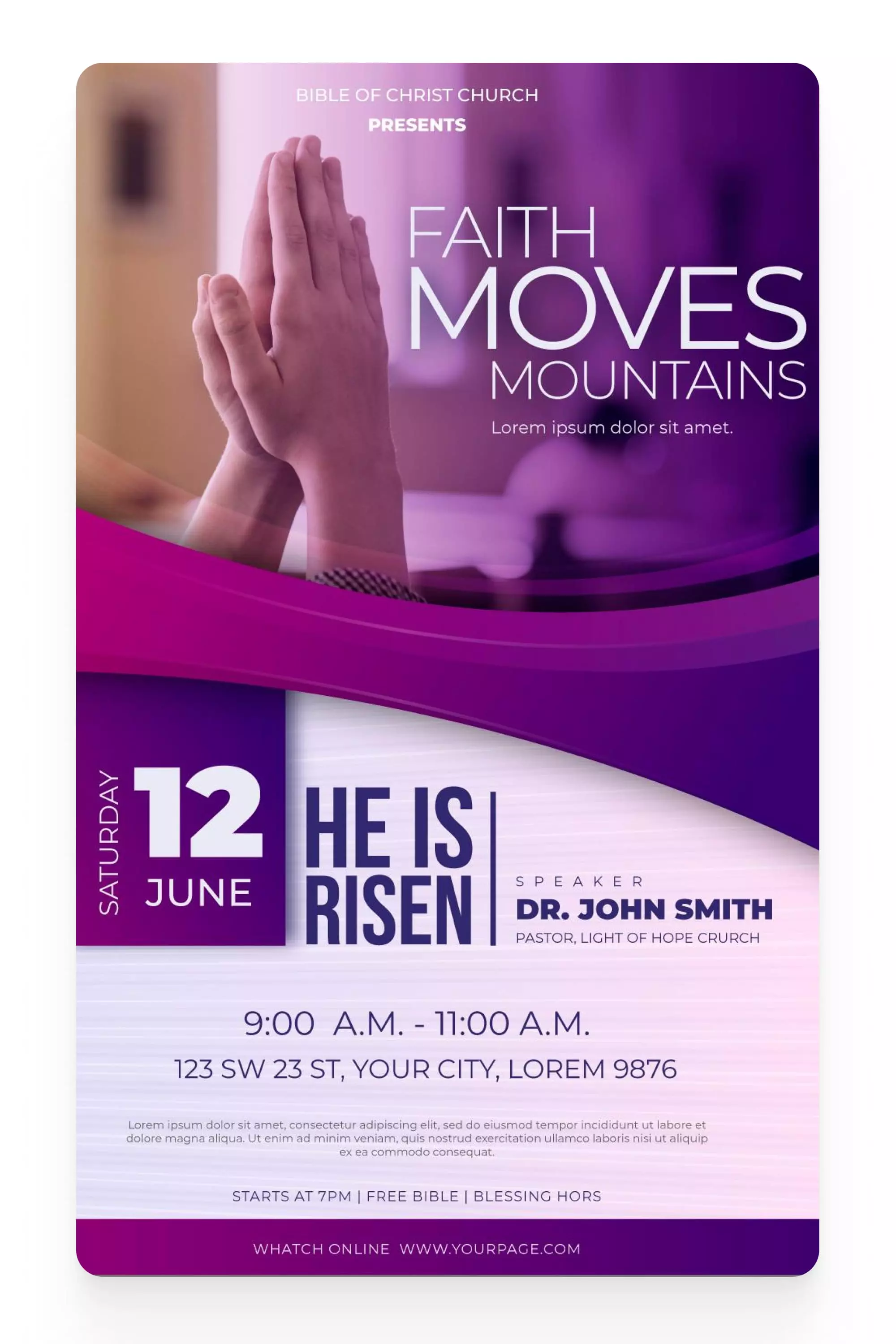 Pay attention to this background with a beautiful gradient for your artwork. It is available in AI, EPS, and JPG formats, easy to customize and edit. This product has a free license, so it is suitable for commercial and personal projects.
Church Flyer Background Template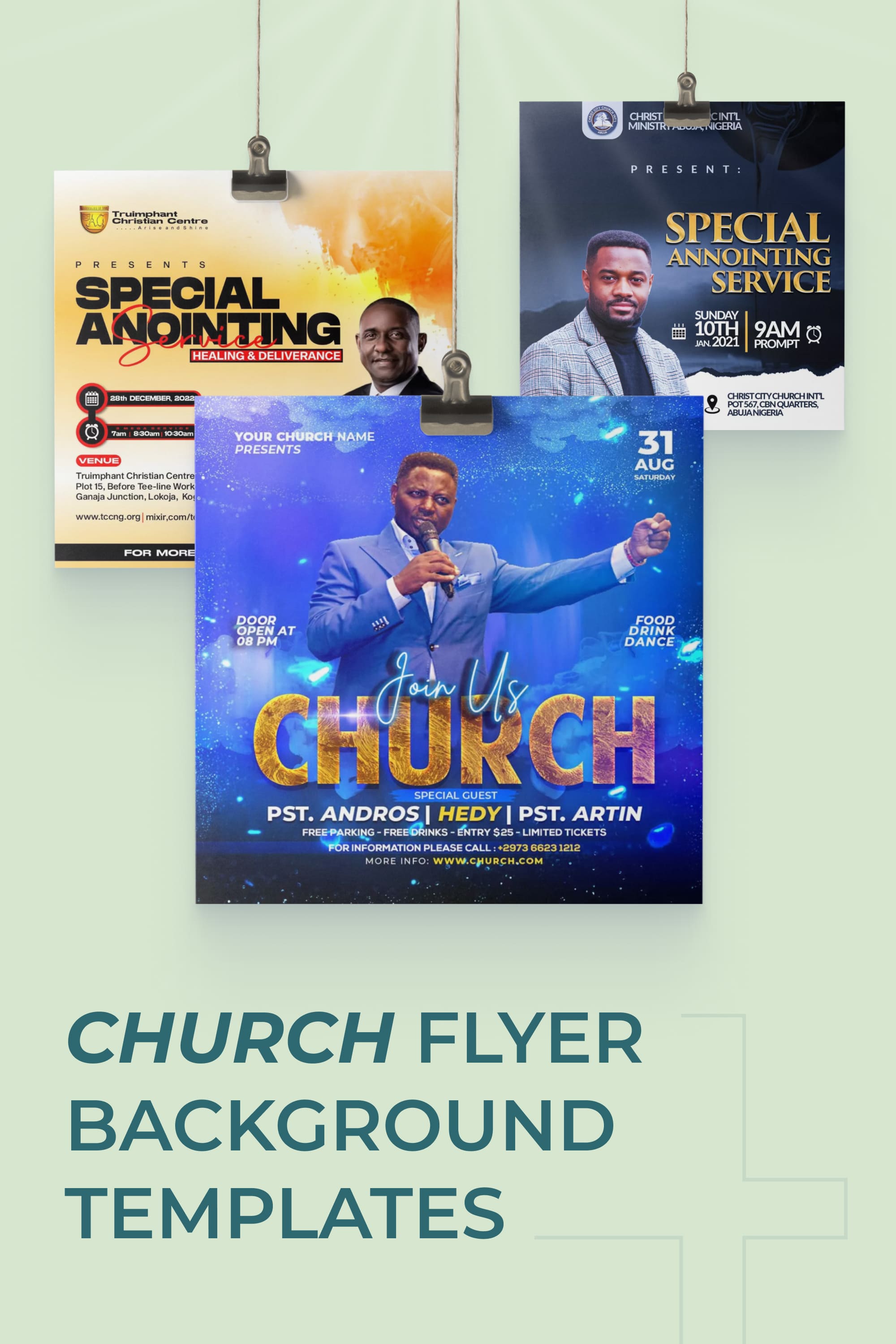 If you need to make a flyer design as fast as possible, then this product is perfect for you. It's quick and easy to edit online and downloadable in PNG format.
Sell your products on MasterBundles
If you create church background templates and want to make some extra money doing it, then we can help you with that. To do this you just need to fill out the Sell Your Deal form, upload your products, and wait for a response. We offer only favorable conditions for you, fast moderation, and a lot more interesting things.
Disclosure: MasterBundles website page may contain advertising materials that may lead to us receiving a commission fee if you purchase a product. However, this does not affect our opinion of the product in any way and we do not receive any bonuses for positive or negative ratings.