This Is NFT. In the last several months, non-fungible tokens (NFTs) have been in the limelight because of their use in the art sphere. For example, in June, Rarible auctioned off a famous shot from the black-and-white film The Alien Autopsy as NFT. The starting bid amounted to an incredible $1.2 million.
In this article, we are going to tell you what they are, who creates NFTs, and what prospects these tokens have.
What is NFT?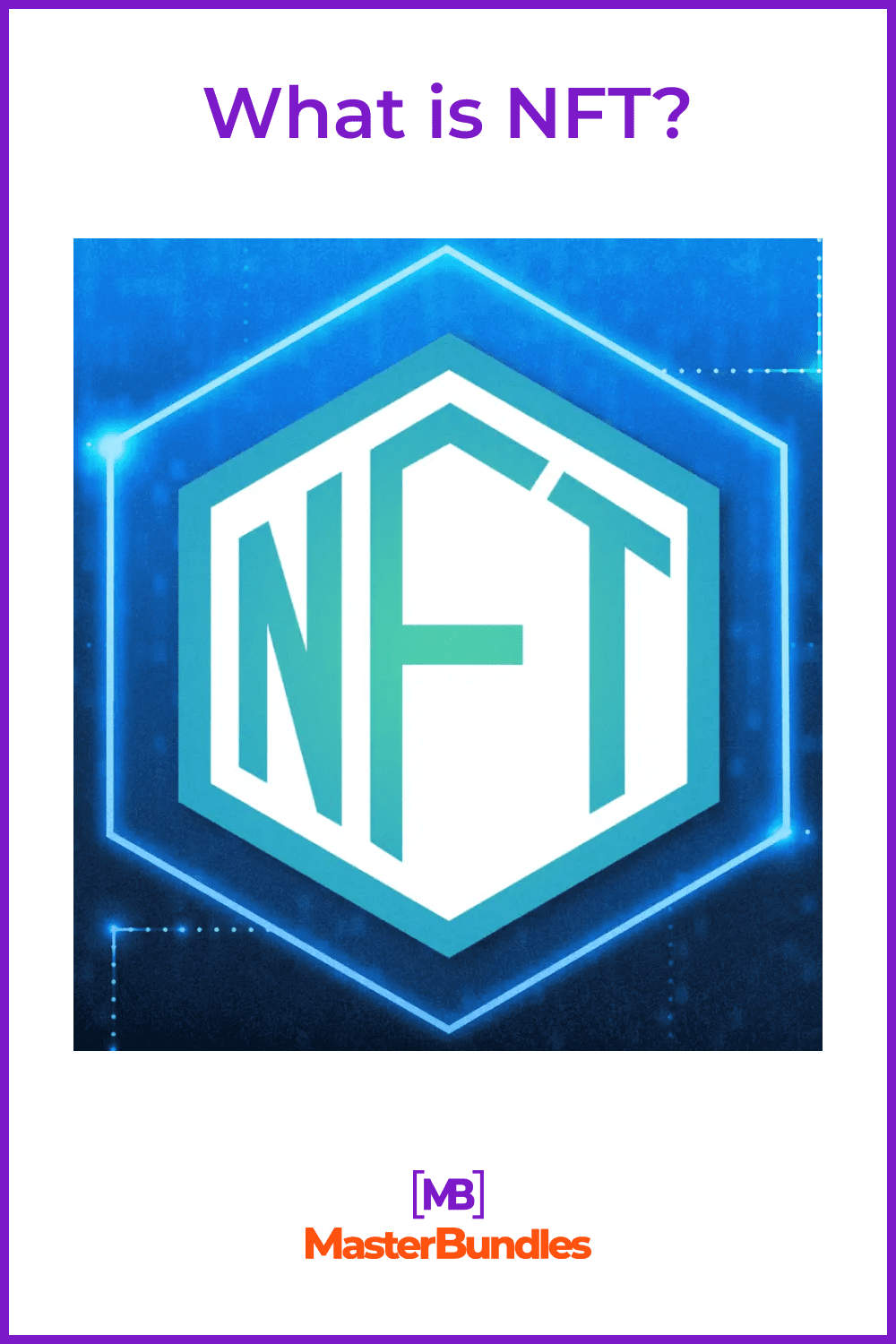 A token is a digital coin that is sold on the basis of some project. A token itself is a tradable unit of cryptocurrency. If you sell it and then buy it again, you get a new token of the same value. Thus, such coins are interchangeable: there is no difference between two tokens of the same cryptocurrency.
However, NFT is not a simple token, but a non-fungible token. This means that each coin is unique. And you cannot replace it with another coin with the same value. NFT is originally made in such a way that it cannot be faked or split, like bitcoin, which is split into satoshi. Each unit is unique and has its own unchanging value.
Like all blockchain-based tokens, this one is stored in a virtual wallet with a unique address. You cannot create a copy of that token or even move it without the permission of the creator.
The First NFTs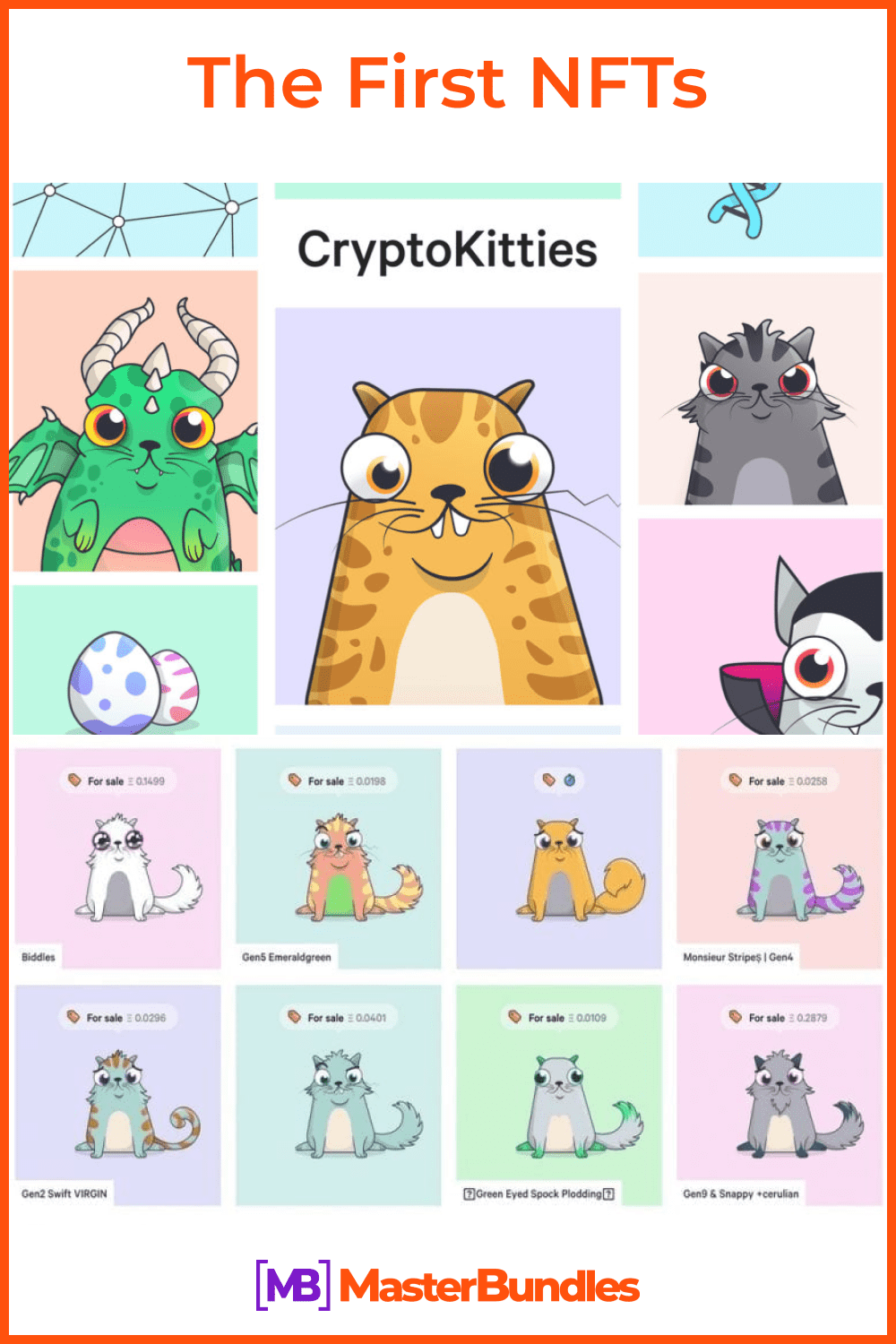 Although blockchain and cryptocurrencies have been around for years, NFT is a relatively new phenomenon. Tokens of this kind were created back in the mid-2010s, but the first NFT projects only became available as recently as 2017. In the same year, the technology was used in the game CryptoKitties, where you can breed, trade, and sell unique kittens. The game became extremely popular, and the prices for which digital pets could be sold exceeded $100,000.
The most popular NFTs today are works of digital art. An NFT by digital artist Beeple sold at Christie's for more than $69 million. It made him one of the three most expensive living artists, according to the auction house. But the value of digital art isn't just about the money.
The NFT World Today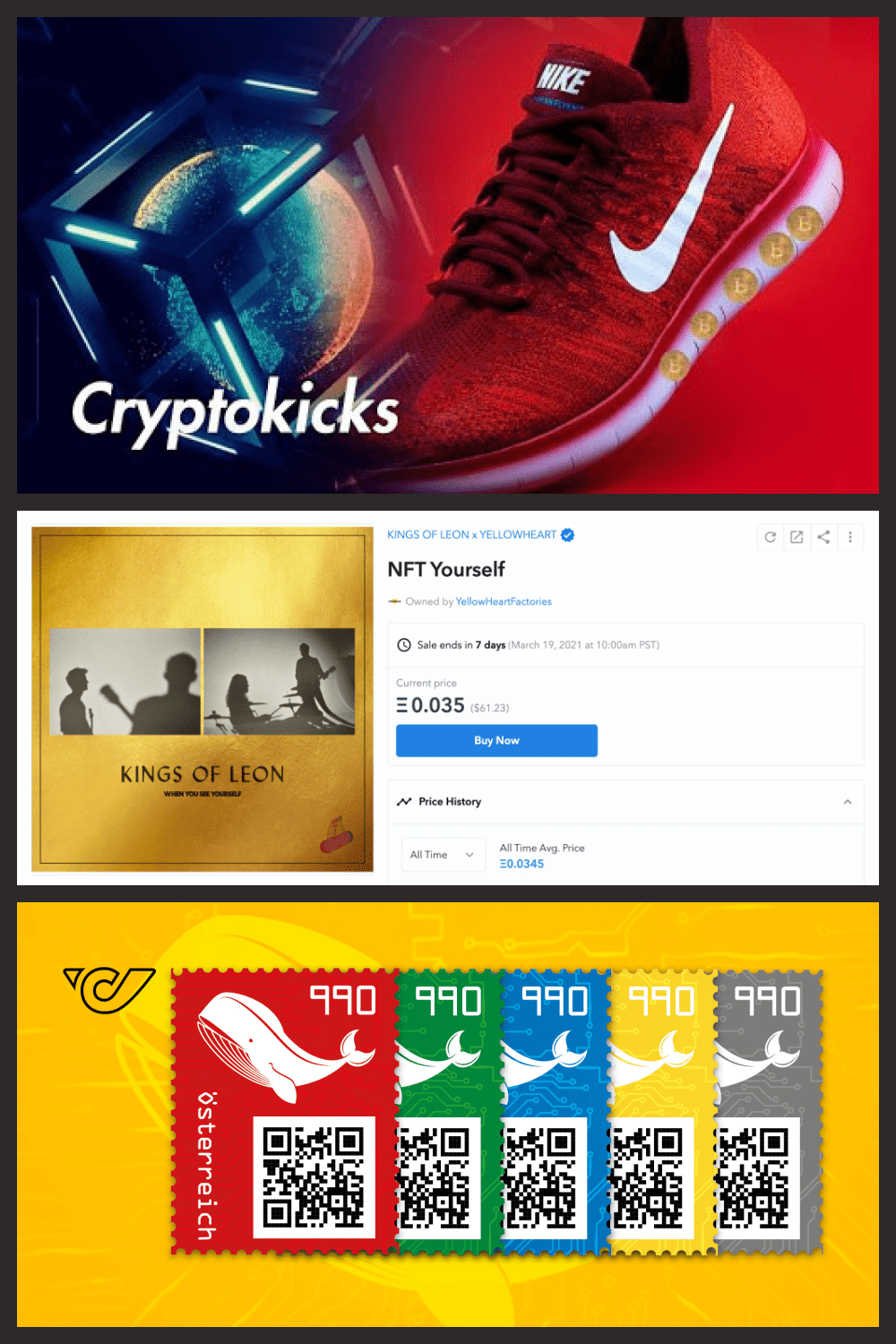 So far, the point of NFT is to buy and sell tokens for the purpose of collecting or reselling them. However, the technologies used for NFT-trading are also applicable, so to speak, in real life.
Nike has patented CryptoKicks sneakers. When you buy them, you get a digital token confirming the authenticity of the shoe and that it is you who owns it. By reselling the sneakers, you can easily prove their authenticity. It's possible that this is just the beginning of using blockchain to confirm purchases and sales.
Already today, the Austrian Post Office sells crypto stamps. It's a physical stamp with a QR code that leads to a digital copy of your stamp.
The band Kings of Leon became the first in the world to release their album as an NFT as well. Fans gained access not only to the music but also to limited-edition vinyl and concert tickets.
Who Can Create NFTs?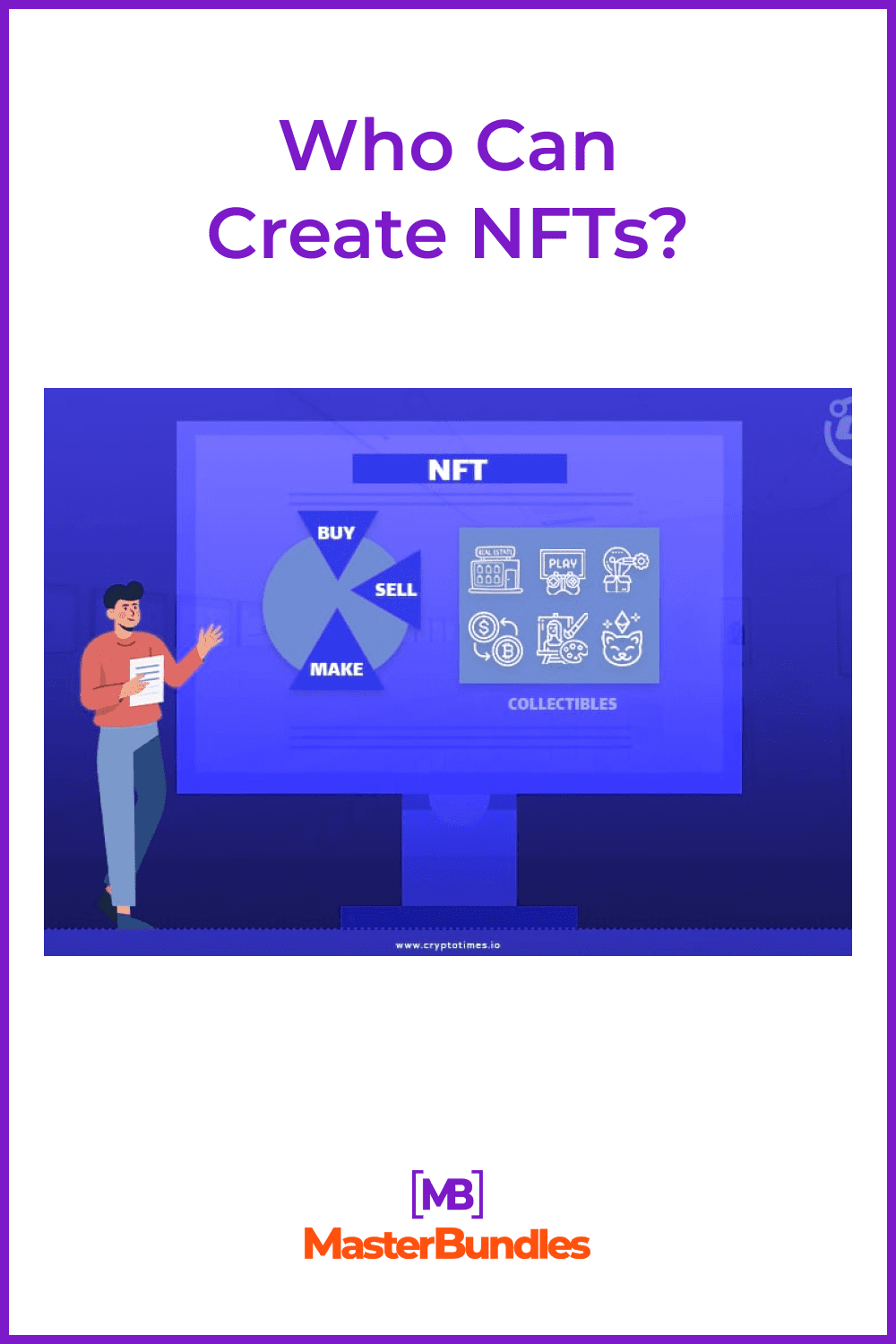 Good News! Everyone who has access to the internet can create it. Almost everything can be turned into tokens: paintings, music, or virtual game objects. Each NFT is unique and exists in a single copy; all information about the author and owner is securely stored in a blockchain thanks to a smart contract. Such a coin can be compared to a digital certificate attached to some unique object.
For authors—artists, developers, musicians—it is valuable because it initially secures their copyrights through a secure blockchain: no one can change it.
However, you need to understand the difference between authorship and ownership of a token. You can buy, for example, the NFT of one of the most expensive viral Nyan Cat gifs, but that does not make you its author. You will only be the owner, just like if you buy a physical painting by a famous artist: the authorship stays with him, but the ownership goes to you.
What Do I Need To Make My NFT?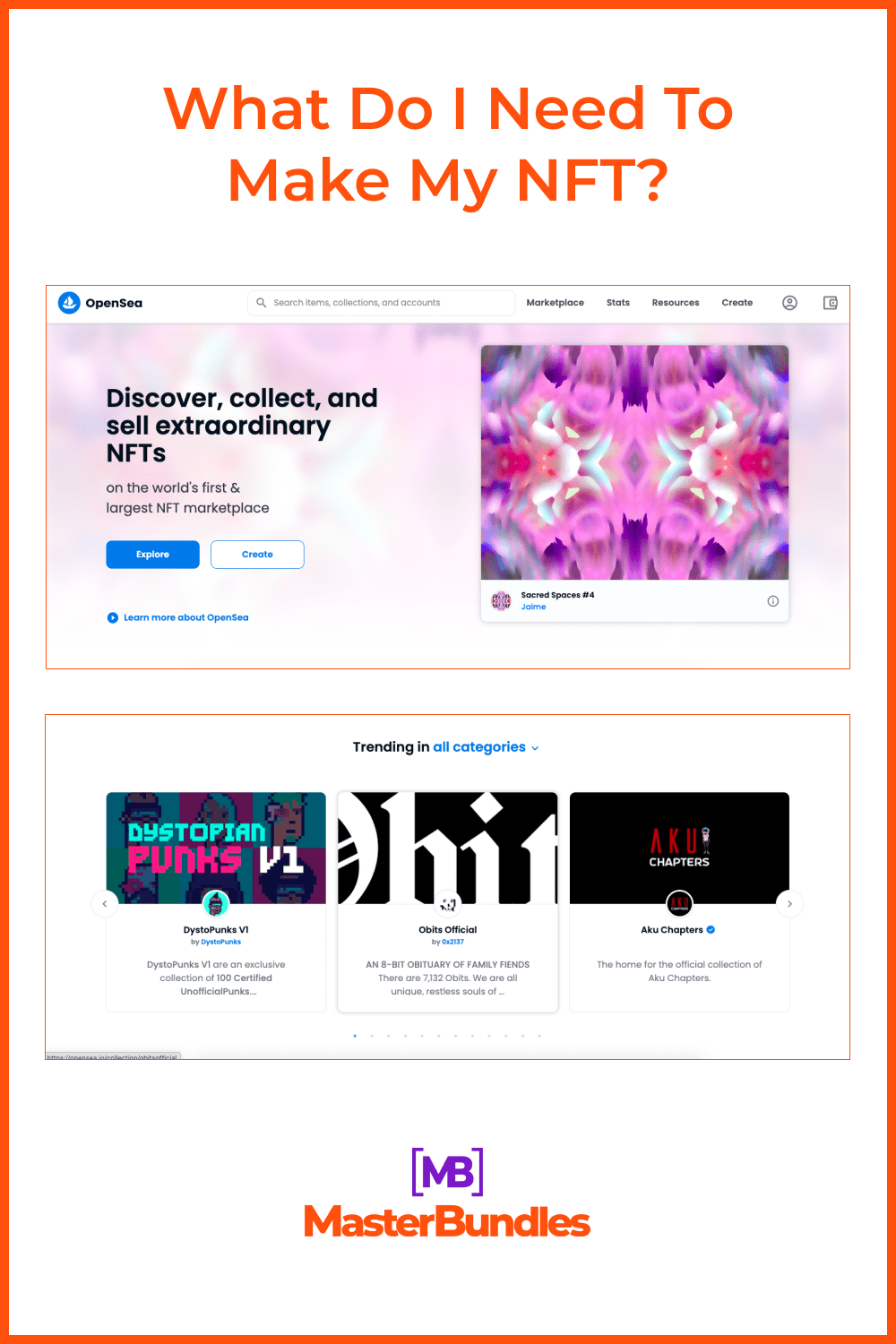 To create your NFT token, you need:
The content that you want to encode into the token.
Ethereum Wallet (Meta Mask or other).
Opensea.io website or another NFT platform.
That's all that you need to make your unique token. A detailed guide on how to sell your NFT can be found in the next article.
The NFT is the Future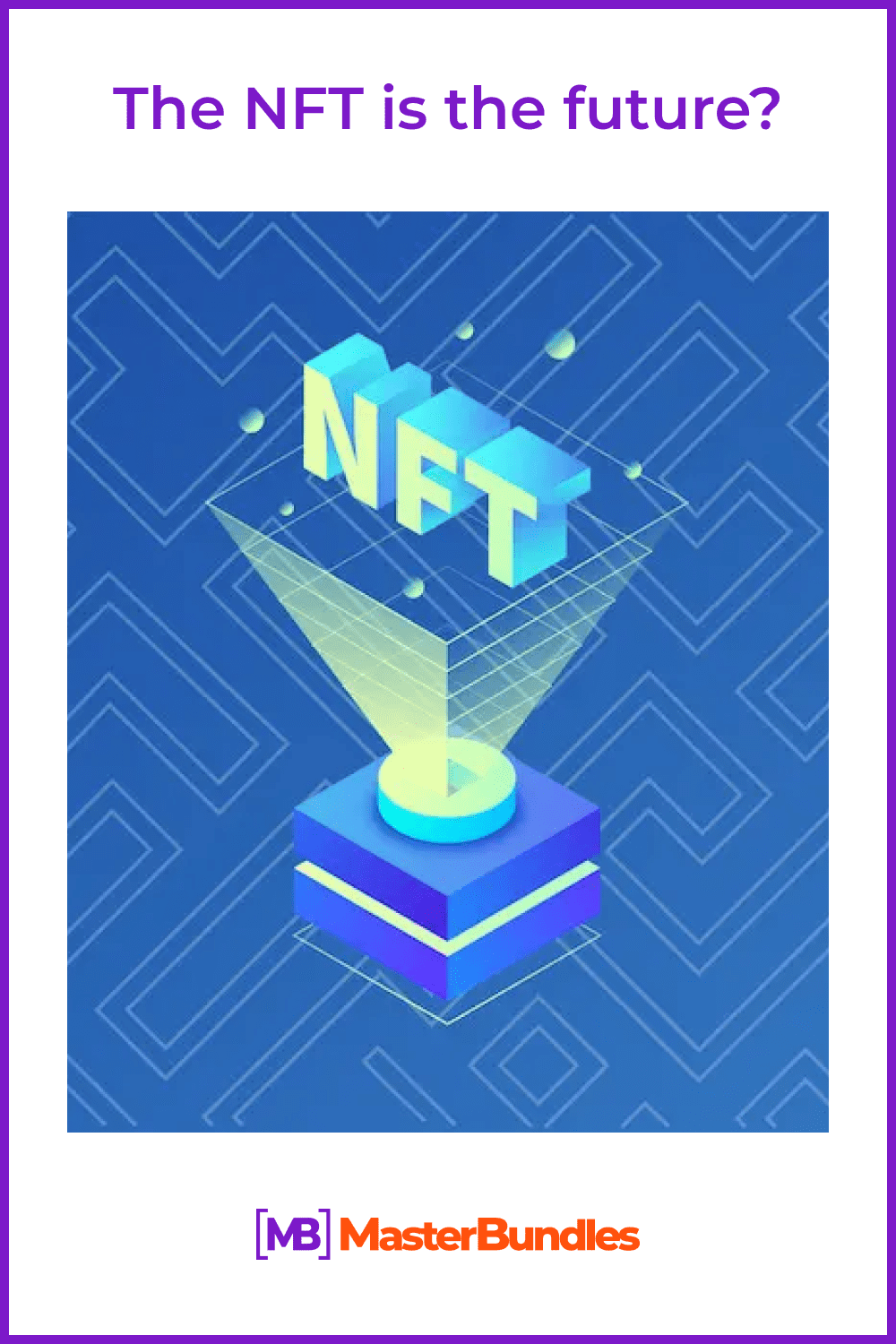 One potential use of NFT in the near future is the blockchain recording of unique documents. Due to the reliability of blockchain, documents such as diplomas, certificates, and other various important papers can be issued in the NFT format, potentially helping to eliminate the risk of forgery.
NFT is likely to have (and is already having) some impact on formats for creating and distributing content, creative objects, and art.
"It's a kind of new environment for creativity," says Professor Donna Redel. "The current situation can be compared to the period when photographers moved from film cameras to digital cameras; it is appropriate to remember the aversion with which many people regarded new camera equipment."
According to Redel, NFTs have the potential to affect not so much creativity itself, but the associated formats of interaction between consumers, distributors, and content creators. "People are interested in new ways to create collections, to express themselves, so that process will continue," she states. "Will it replace all other formats? Absolutely not. Will it impact existing business models? Yes."
Some Awesome Video About NFT
NFTs, Explained

Yes it's hype. But it could change our world.
For your chance to win a Tesla Model S and $20k cash while supporting a great cause.
Disclosure: MasterBundles website page may contain advertising materials that may lead to us receiving a commission fee if you purchase a product. However, this does not affect our opinion of the product in any way and we do not receive any bonuses for positive or negative ratings.