How To Create And Sell Your NFT: Step-by-step Tutorial
Anyone who has the rights to a digital asset can sell their NFT tokens. If you have photos, gifs, music, or texts on your computer, you can make an NFT of them and sell them later, in case someone needs them.
So, here, in Master Bundles we figured out how to make your own NFT token and sell it.
What Can Be Tokenized And Where?
---
Each NFT token is unique and is proof of the ownership of the product. The buyer (or author) of the NFT token can dispose of it at his own discretion, and information about it is recorded in the blockchain.
NFTs are most often created on the Ethereum network. And the ERC-721 standard is used to create them. Technically, these tokens are not much different from the more common ERC-20 tokens. The main difference is that ERC-721 has built-in non-interchangeability functionality to confirm the uniqueness of an asset.
In addition to the Ethereum network, NFT is created on other blockchains – Binance Smart Chain, Tron, Polkadot, Tezos, and others.
Before NFT, there was no mechanism that was universally accepted to guarantee ownership of digital assets and register ownership rights in a single registry. Now blockchain allows this, which many people are taking advantage of.
With NFT you can tokenize not only photos, lyrics, or music, but also other virtual items – event tickets, gaming assets – artifacts, skins, weapons, and so on, and even digital rights.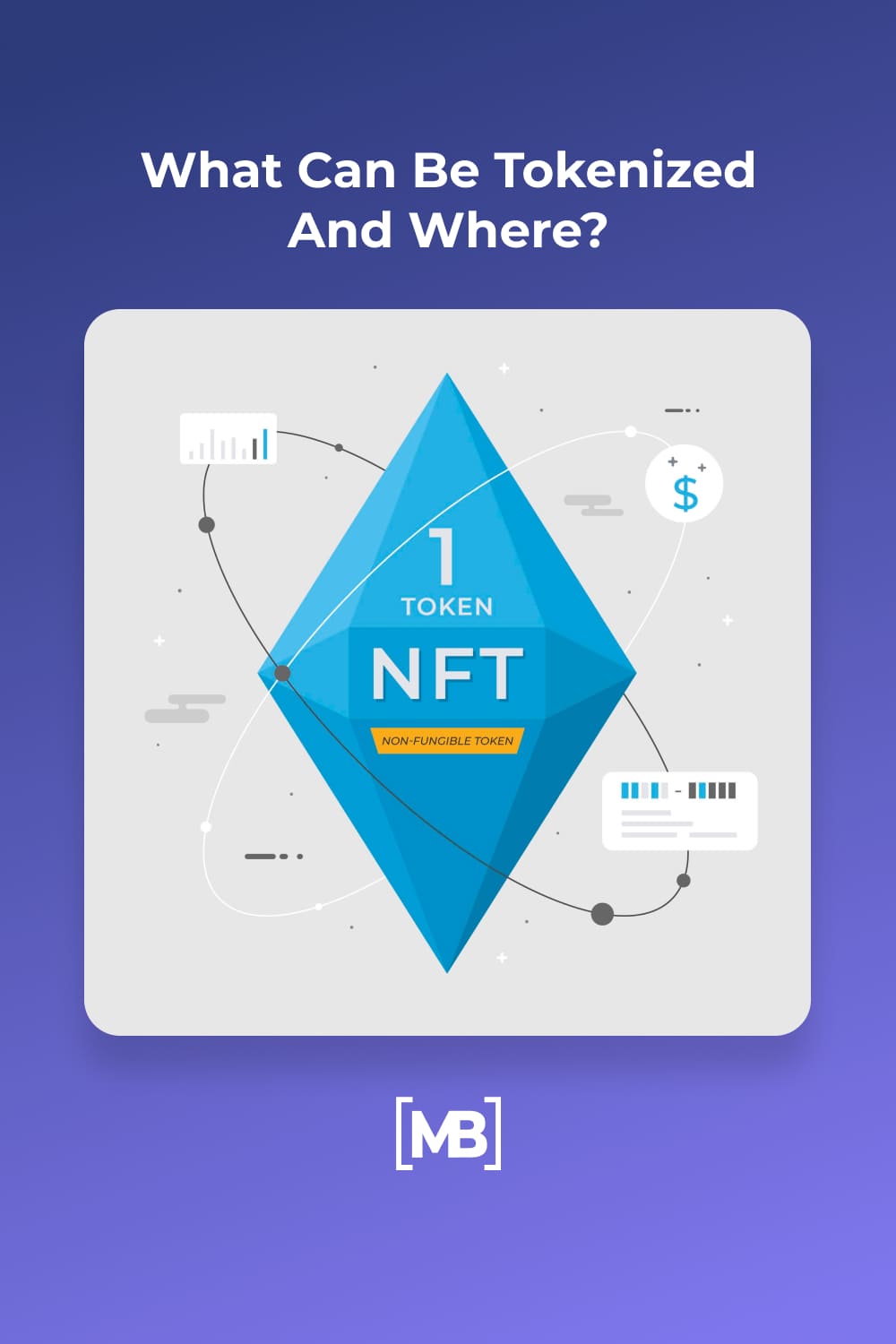 Where can I create my NFT?
---
There are several platforms that allow anyone to make their own token. The major ones include OpenSea, Rarible, and Foundation, but there are also companies that have created their own platforms where they place tokens on their topics. For example, the National Basketball Association (NBA) sells digital collections of highlights of league games on the Top Shot website.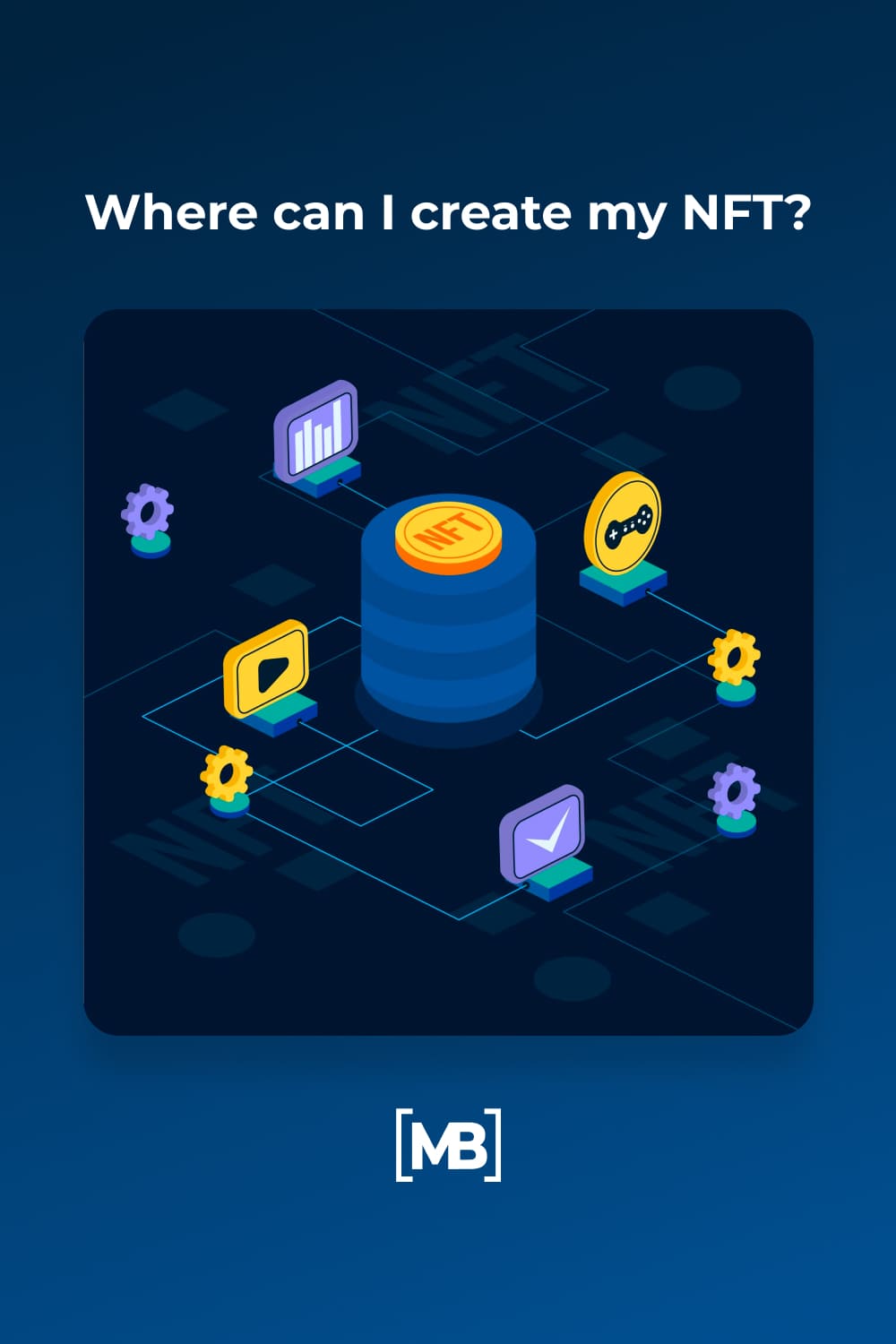 How to create an NFT token: step-by-step instructions
---
To create your NFT-token and sell it, you need to follow several steps. We suggest you take a closer look at them.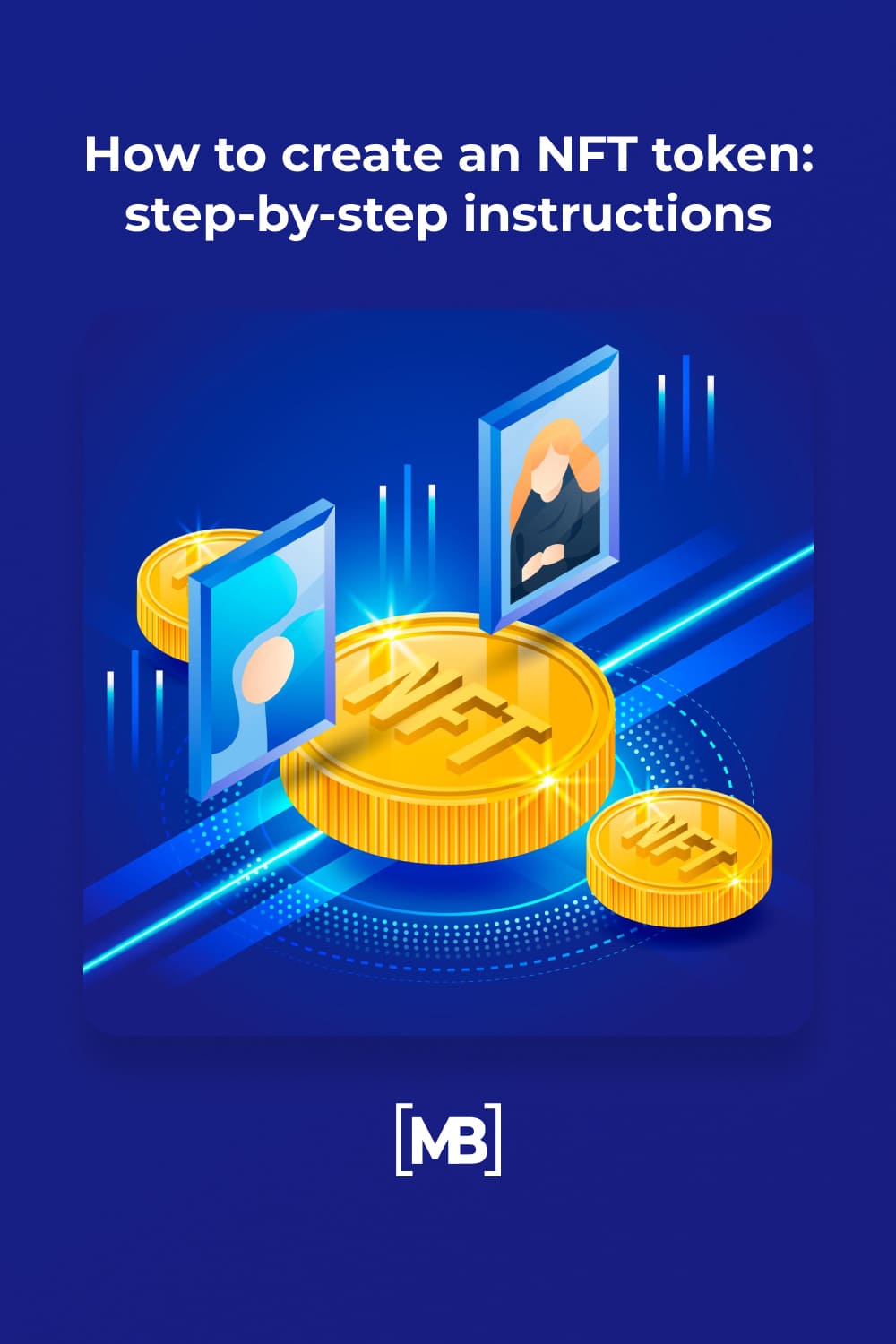 Step 1 – Creating the "stuffing" for your NFT-token
In order to create an NFT, you must first find or invent something original, something that can be digitized into a non-fungible token format. Otherwise, if the content of the asset is not original, the idea will lose its meaning, because no one will pay for anything that is unfresh and what others already have.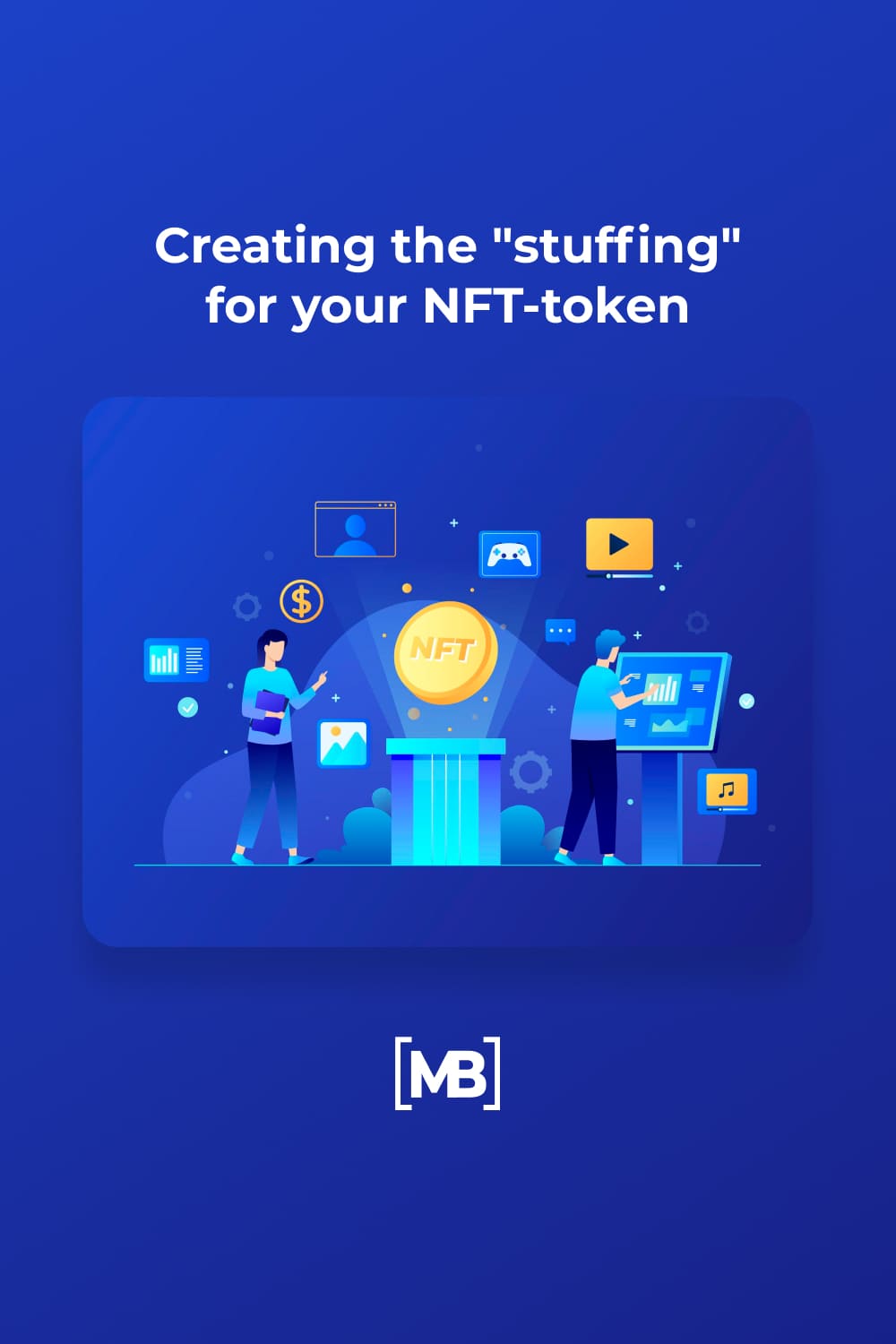 Step 2 – Go To The NFT Platform
Most of the sales on the Opensea platform are performed in an auction format. Let's analyze the process of creating your NFT and its implementation on OpenSea step by step: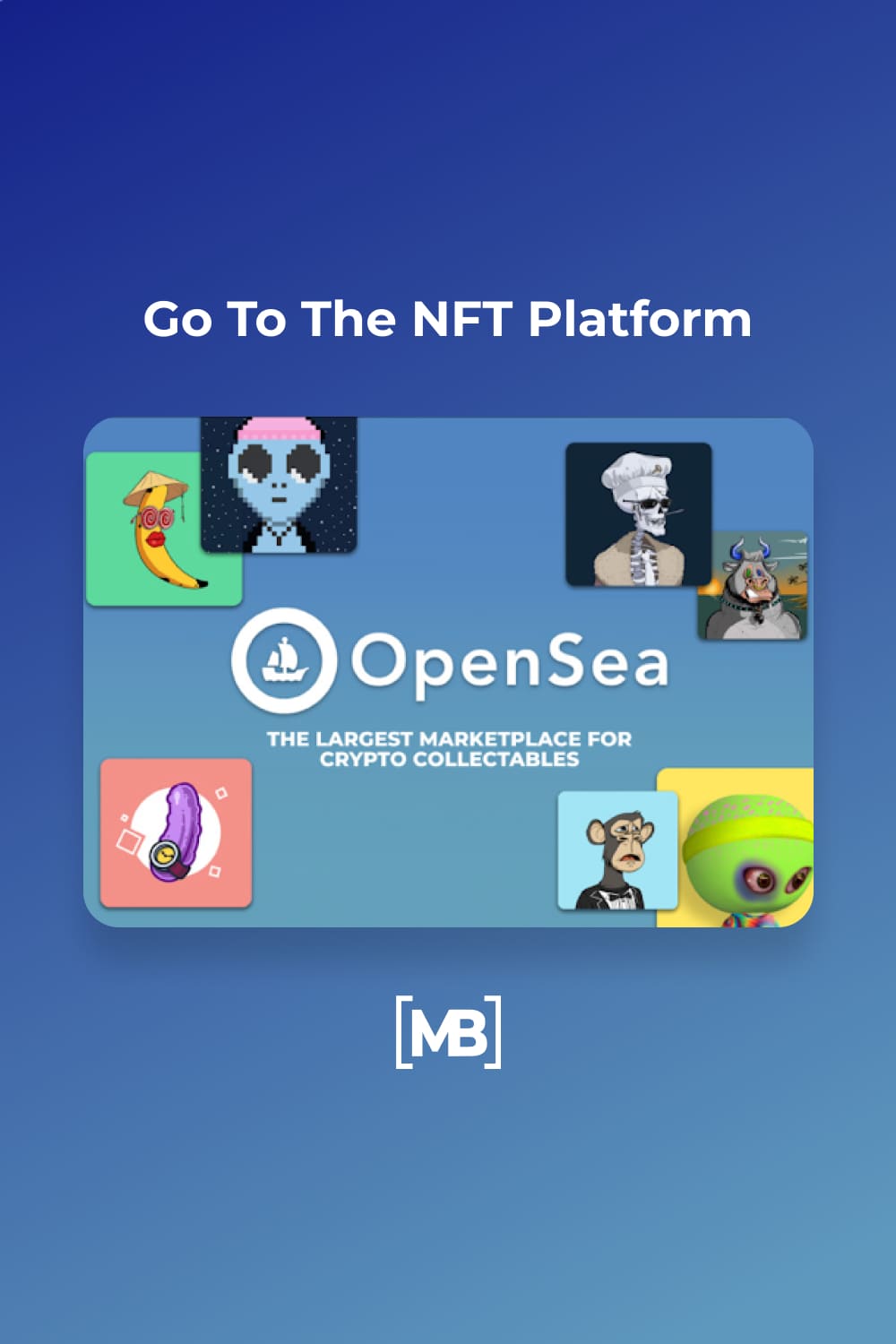 1. First, you need to go to the marketplace. The interface for creating an NFT is in the "create" section. It is accessible only to users who have already registered on the platform through a cryptocurrency wallet, for example – MetaMask. The system offers it by default. If necessary, you can choose another one.
Step 3 – Creating Your Token
2. After authorization through the cryptocurrency wallet, you can go to the "create" section in the upper right corner of OpenSea. Here you should select the section "submit NFT".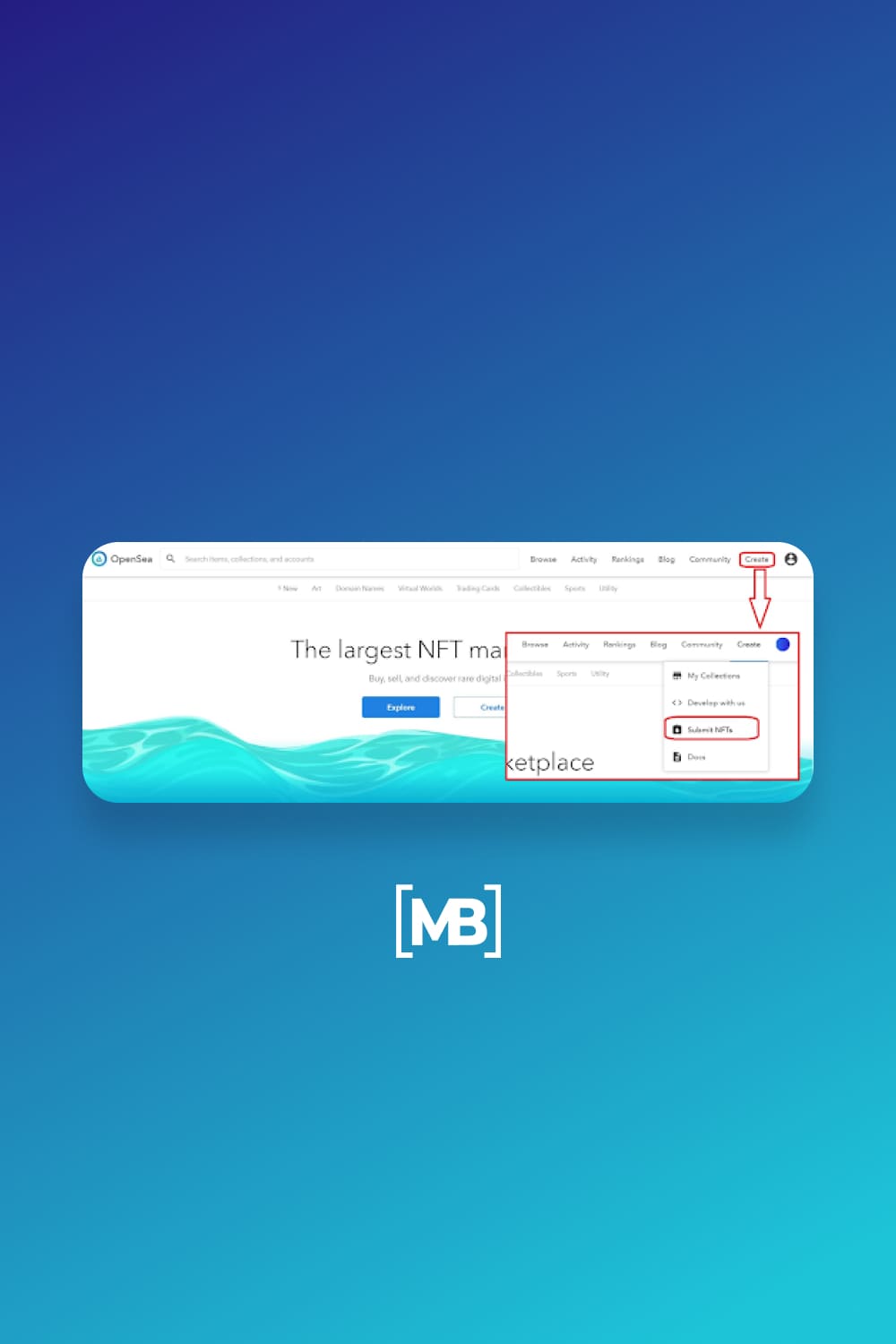 3. Next, you will see the "My Collections" section with the "Create new collection" section, where you should click on the "create" button. Thus, your author's token collection will be created on the platform.
4. The system will open the "Create your collection" card. Here you will need to add your collection logo (recommended size 350 x 350), its title, and description (up to 1 thousand characters), and click "create".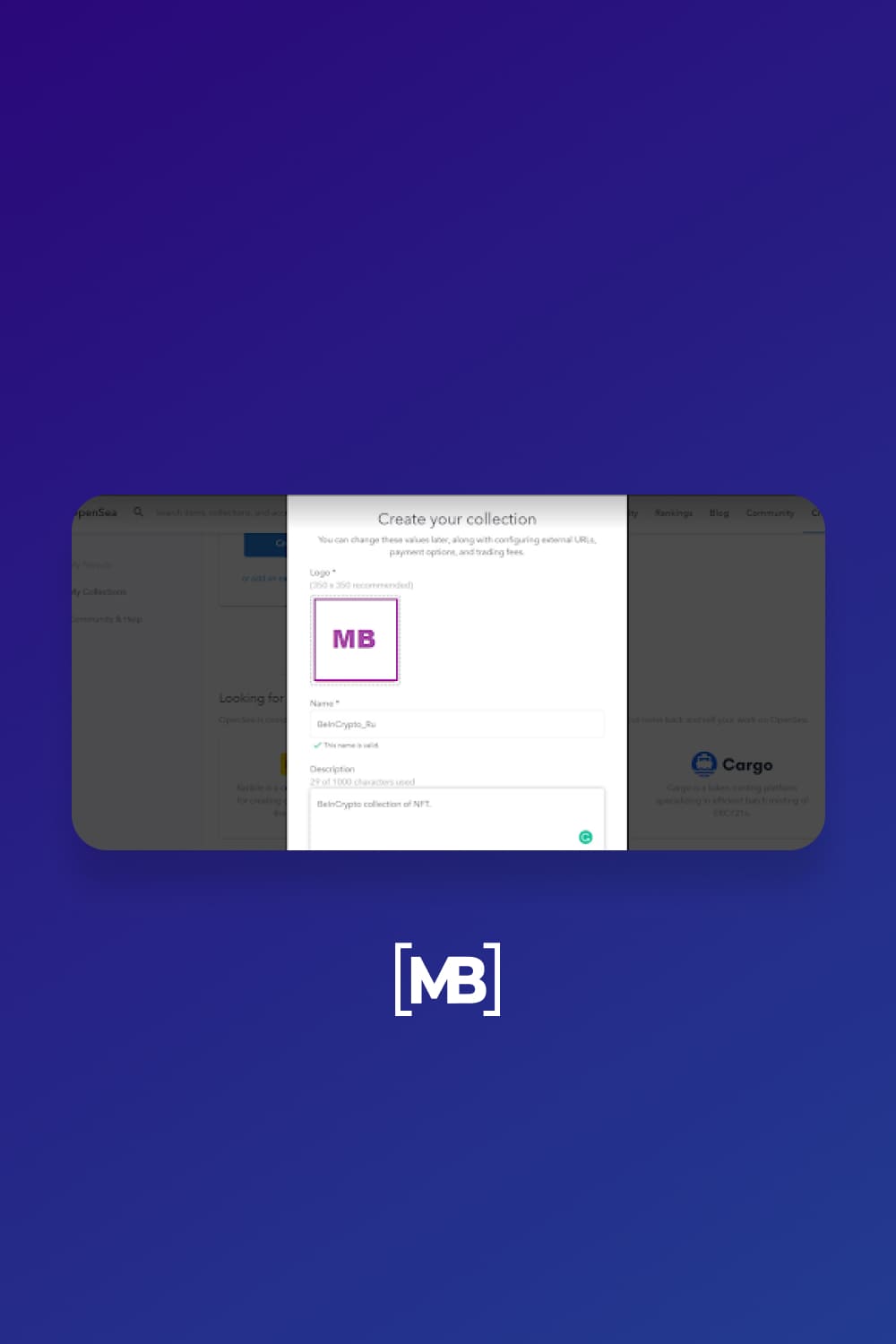 5. Now, on the page that opens, in the field marked with a dotted line, use the mouse to drop your file, from which you will make NFT. The system accepts only JPG, PNG, GIF, SVG, MP4, WEBM, MP3, WAV, OGG, GLB, and GLTF files. The maximum file size is 40 MB.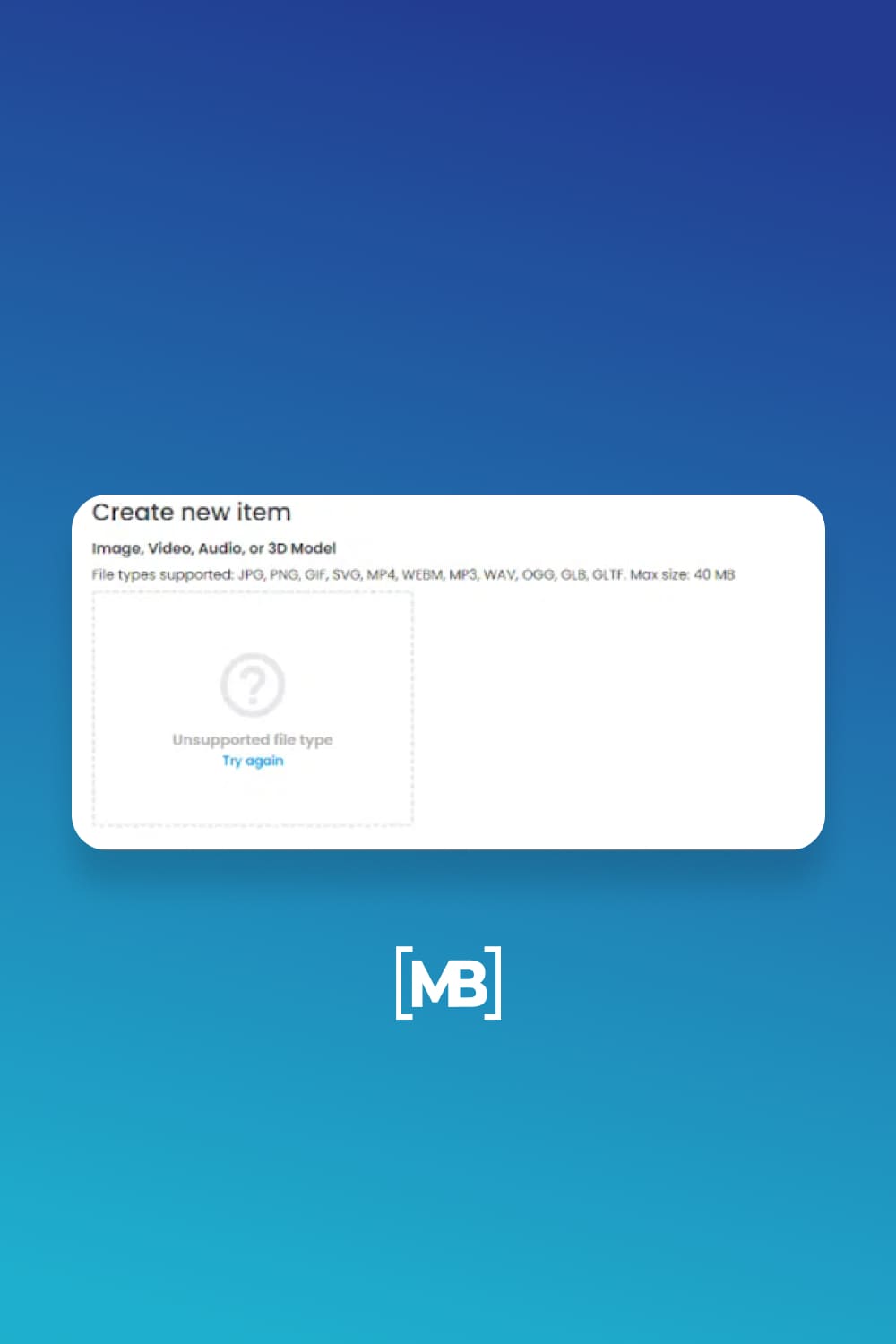 6. Type a name of your creation, give a description (if necessary) and also name the collection.
7. Then press the "Create" button and – voila! – your token is ready 🙂
How To Sell Your NFT?
---
8. Next, the system will ask you to select "visit" or "sell". We are interested in the latter option.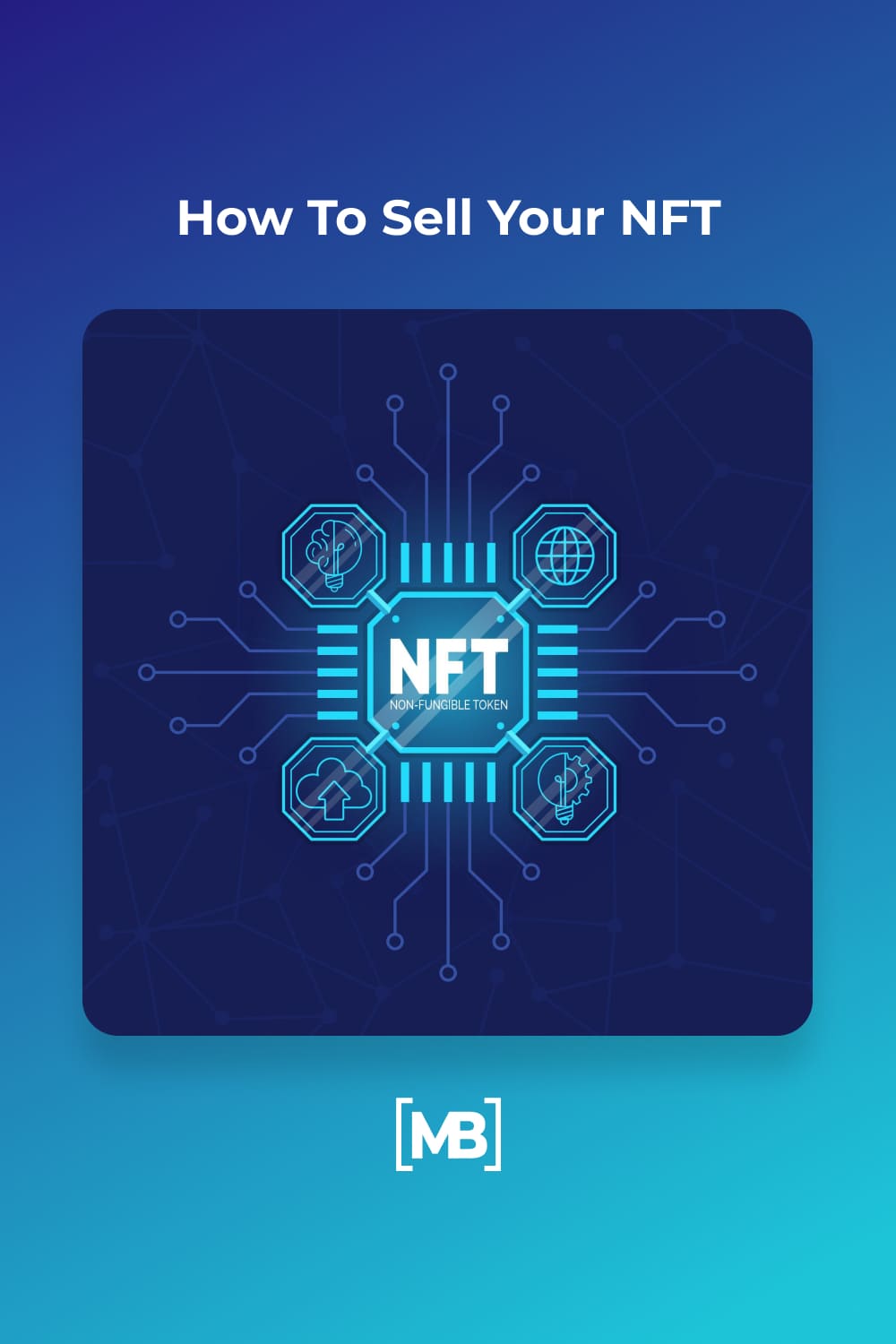 9. The system will automatically create a sell token card.
10. Here you set the price of your token, the final price (it is lower than the declared price, in case there is no buyer for a long time and someone wants to buy cheaper, and also other parameters. By the way, please note that the system will charge you a 2.5% commission at the moment you sell your token. You can sell your token both at the auction and for a fixed price.
11. Click "Post your listing". The system will immediately contact the Metamask wallet and ask for its initialization. This is a one-time payment.
12. Next, confirm the token in your wallet and confirm the transaction. After doing so, your token will appear in your wallet, which will also be put up for sale in Opensea. After finding a buyer, the token is moved to the buyer's wallet and you get money for it.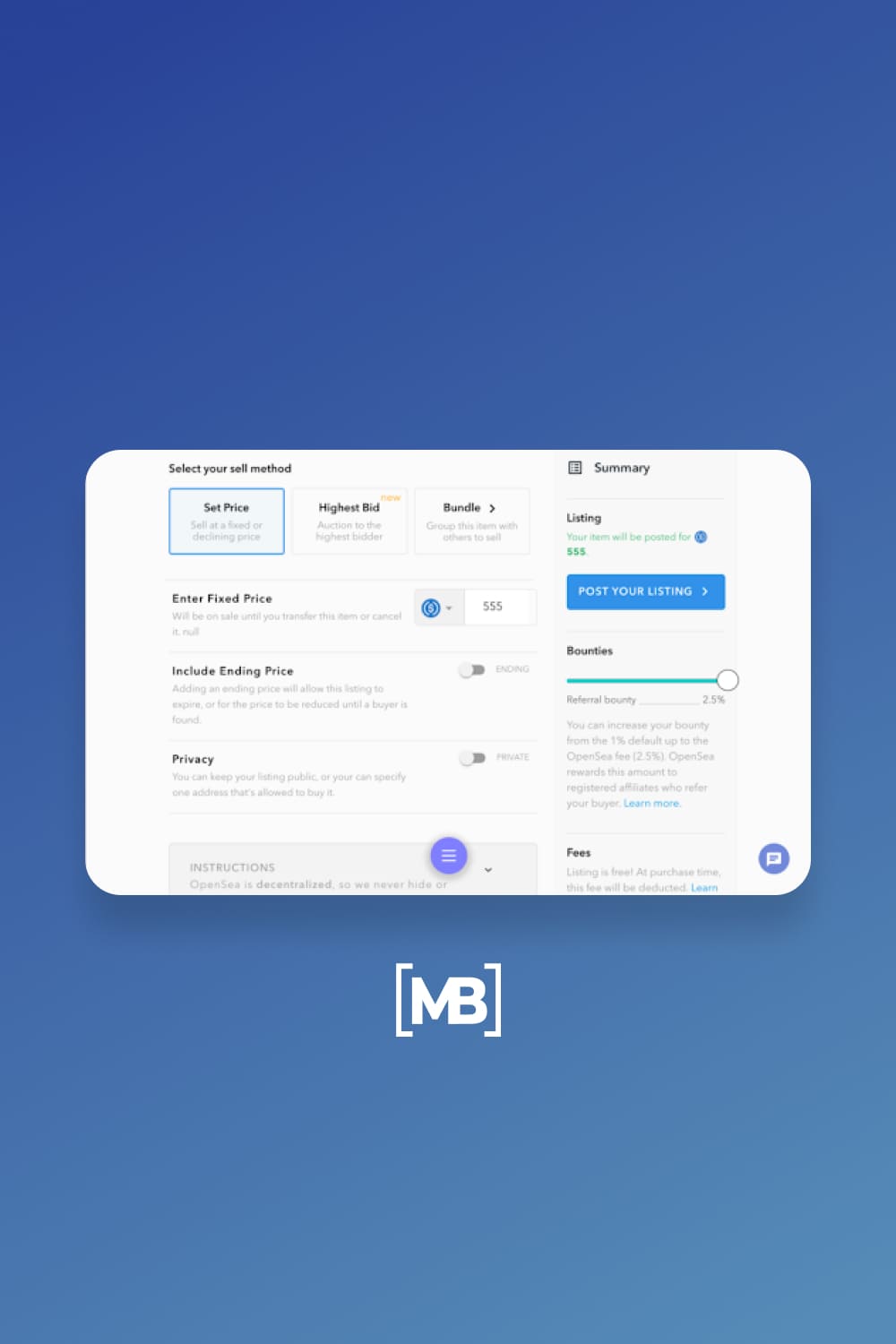 In this card, you can also see the statistics on views and rates of your token.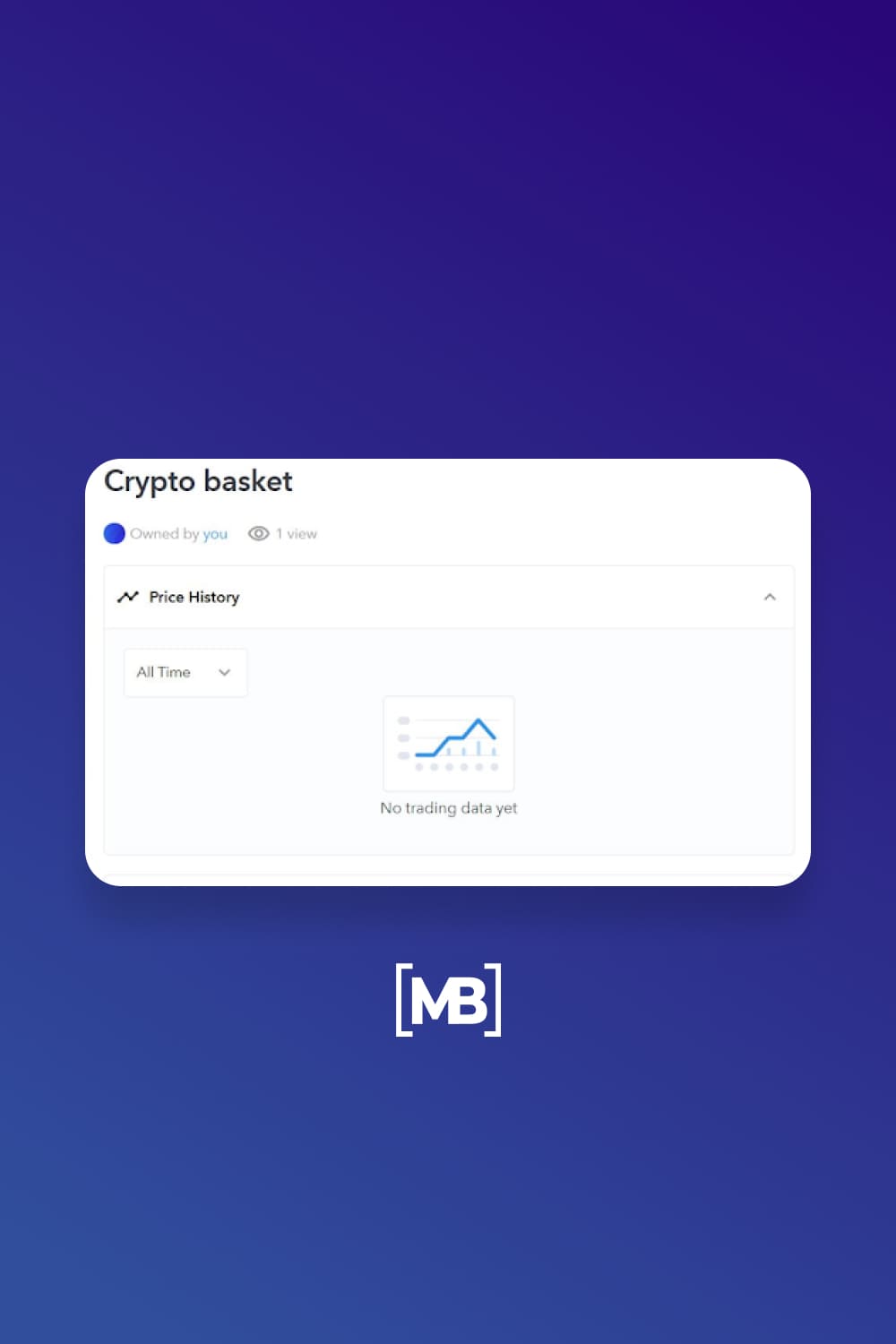 One cannot predict how soon someone will buy your NFT. Much depends on the hype nature of a particular token.
We hope that this tutorial was useful for you. Create something unique and try to sell your first NFTs. May the success be with you! 🙂
Article reviewed by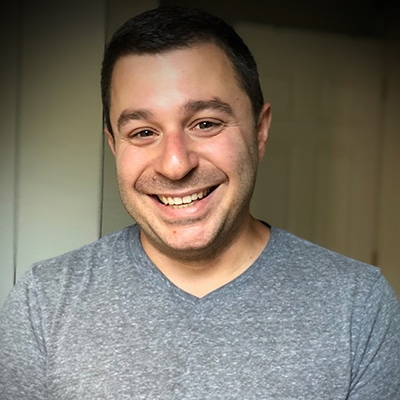 Some Awesome Video About NFT
How to Make and Sell an NFT (Crypto Art Tutorial)

There's so much hype around NFTs and Crypto Art right now, but putting your content on the blockchain and selling it for the first time is a daunting task. In this tutorial, we'll show you step-by-step how to turn your art into an NFT and start selling it on the Rarible crypto art marketplace in just a few minutes. You don't need any previous experience with crypto to get started. 
How to Create an NFT Collection (10,000+) No Coding Knowledge Needed
In today's tutorial I show you guys how to Create an NFT Collection With no Coding Knowledge. This tutorial shows how to auto generates NFT art over 10,000 times. 
Was this page helpful?
We will be happy if you decide to share this article with your friends on Facebook. Just click on the button and you're done
What are your concerns?
Thanks for your response!
You have already left your review.
Disclosure: MasterBundles website page may contain advertising materials that may lead to us receiving a commission fee if you purchase a product. However, this does not affect our opinion of the product in any way and we do not receive any bonuses for positive or negative ratings.