Overlays: Rain, Snow, Lightning, Water Drops, Electric.
Exclusive digital visual effect overlays collection (new and unique content is here, never been included inside the past products), isolated on black background, 525 overlays total. Huge images size and variety of this textures and elements give the opportunity to use them in many different ways. Use them as overlays for your photography, digital art, product presentation, as a decorative element, at graphic design, etc.
Inside the pack:
250 Lightning Overlays ( 5000×5000 pixels, 300 dpi, Jpeg)
100 Snow Overlays ( 5000×5000 pixels, 300 dpi, Jpeg)
50 Rain Overlays ( 5000×5000 pixels, 300 dpi, Jpeg)
75 Electric Flash Overlays ( 5000×5000 pixels, 300 dpi, Jpeg)
50 Water Drops Overlays ( 5000×5000 pixels, 300 dpi, Jpeg)
Extended license – Unlimited use for personal and commercial projects.
How to use, system requirements
Works with any graphic software that can open Jpeg images and works with layers.
Drop this overlay with a checked "Screen" layer mode over your photo to remove black background.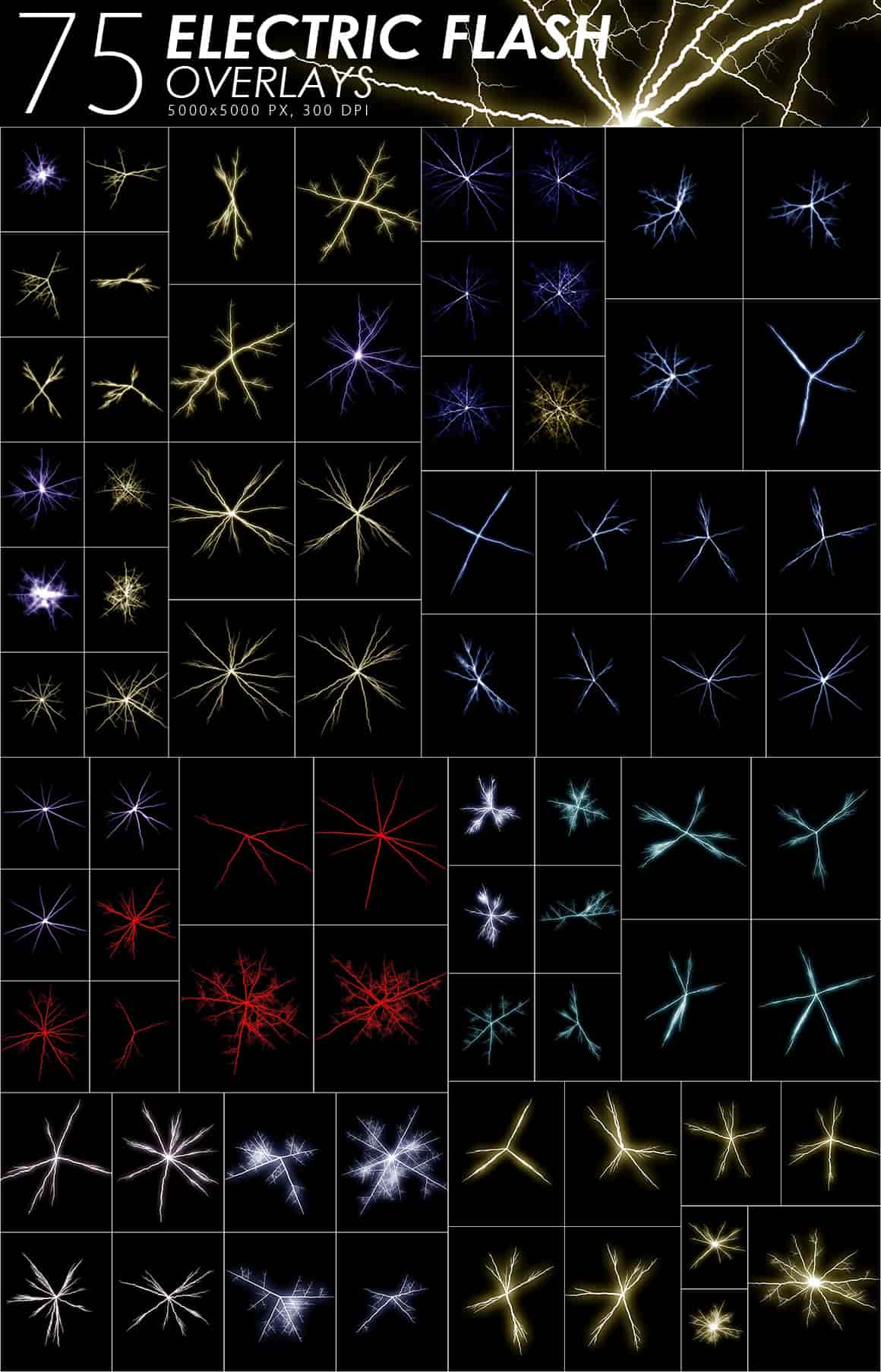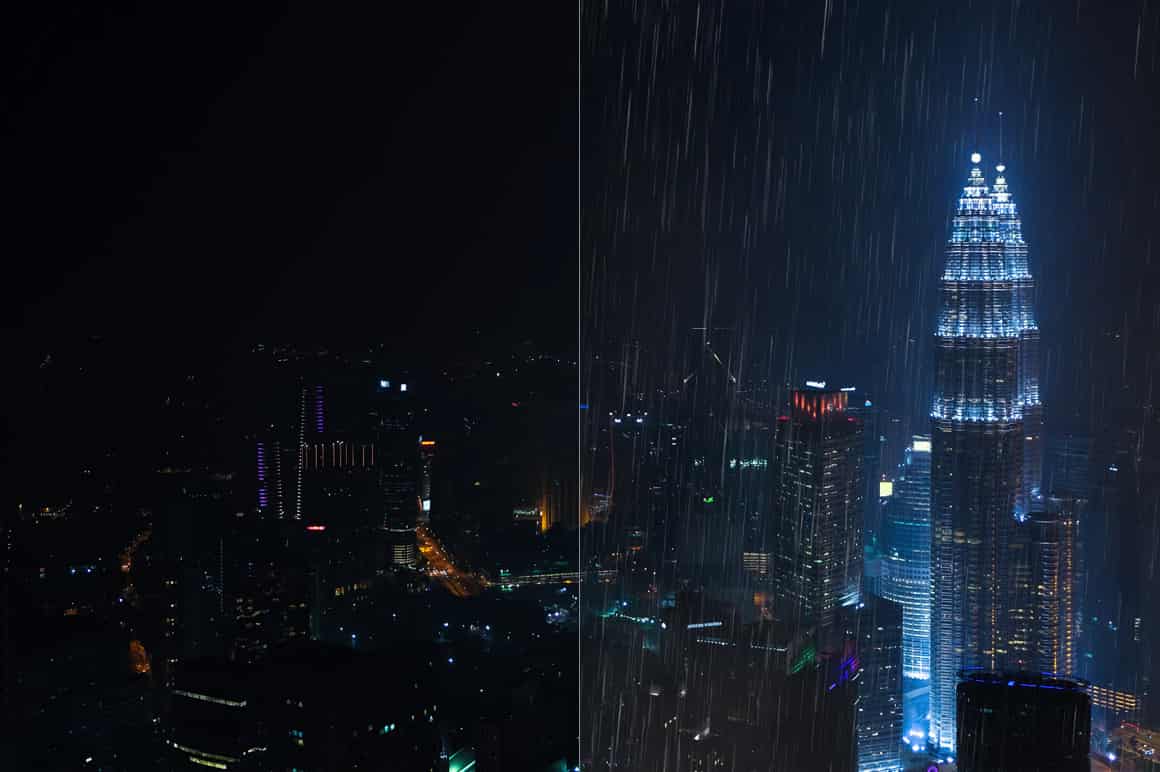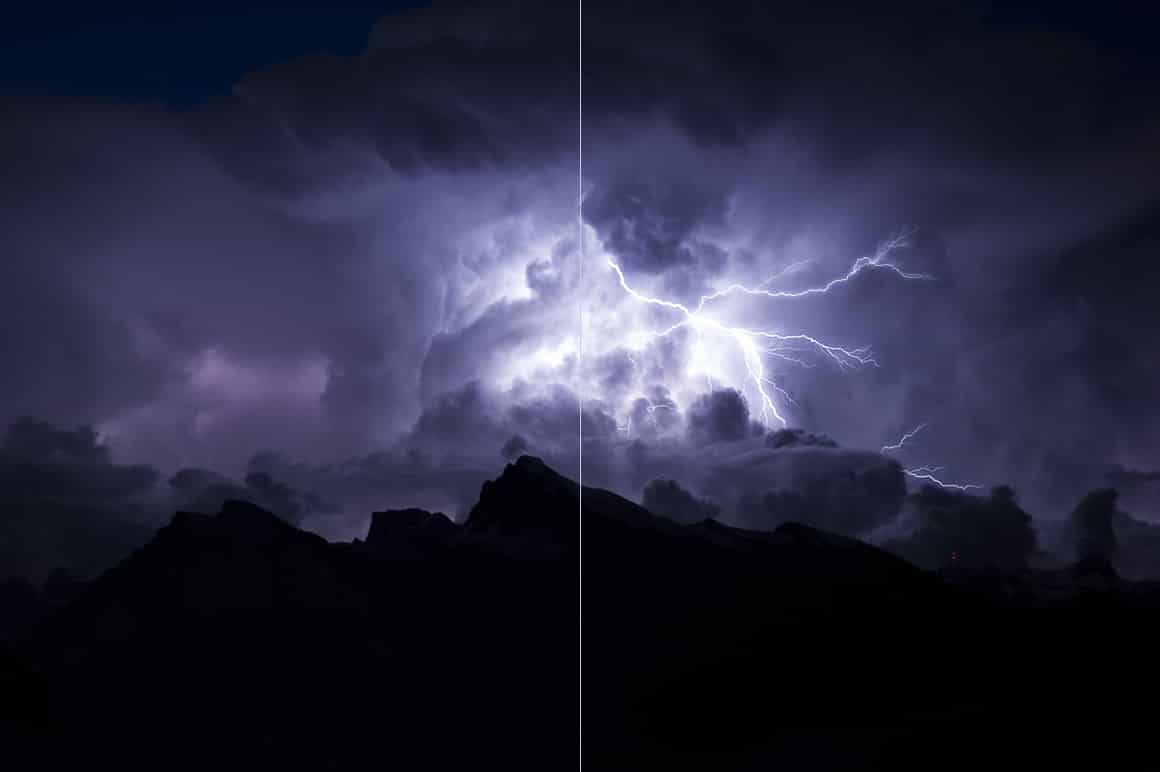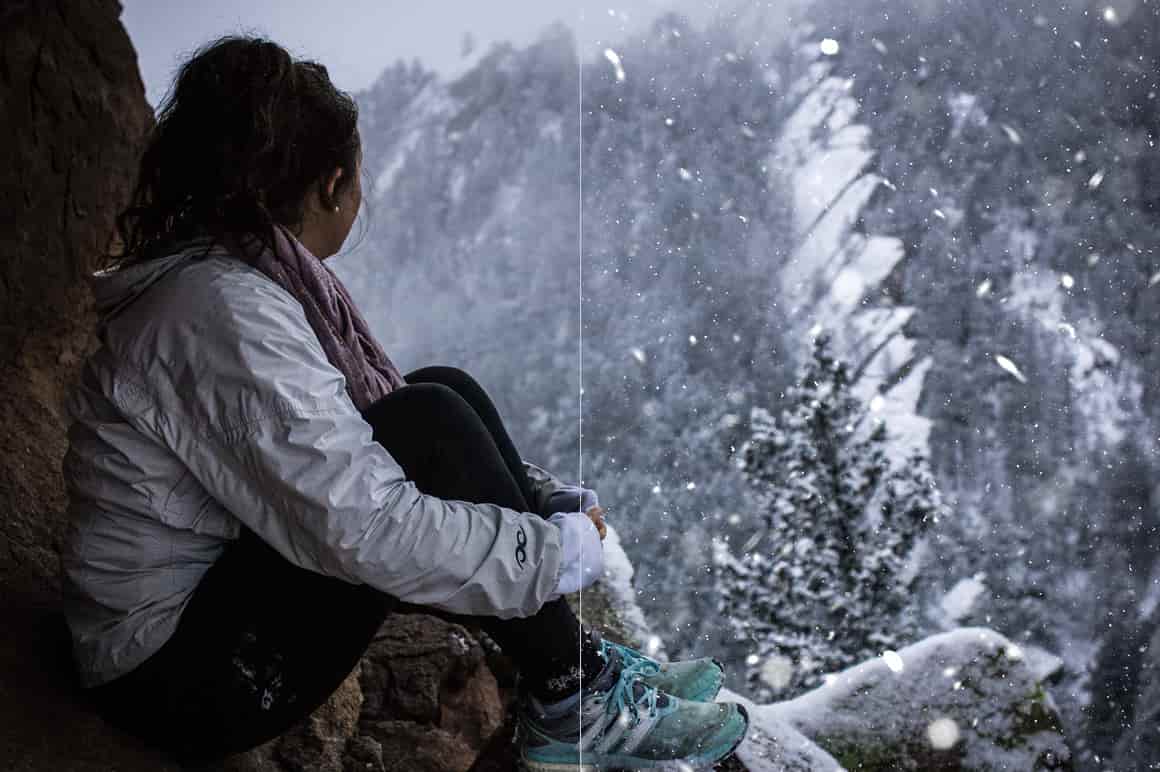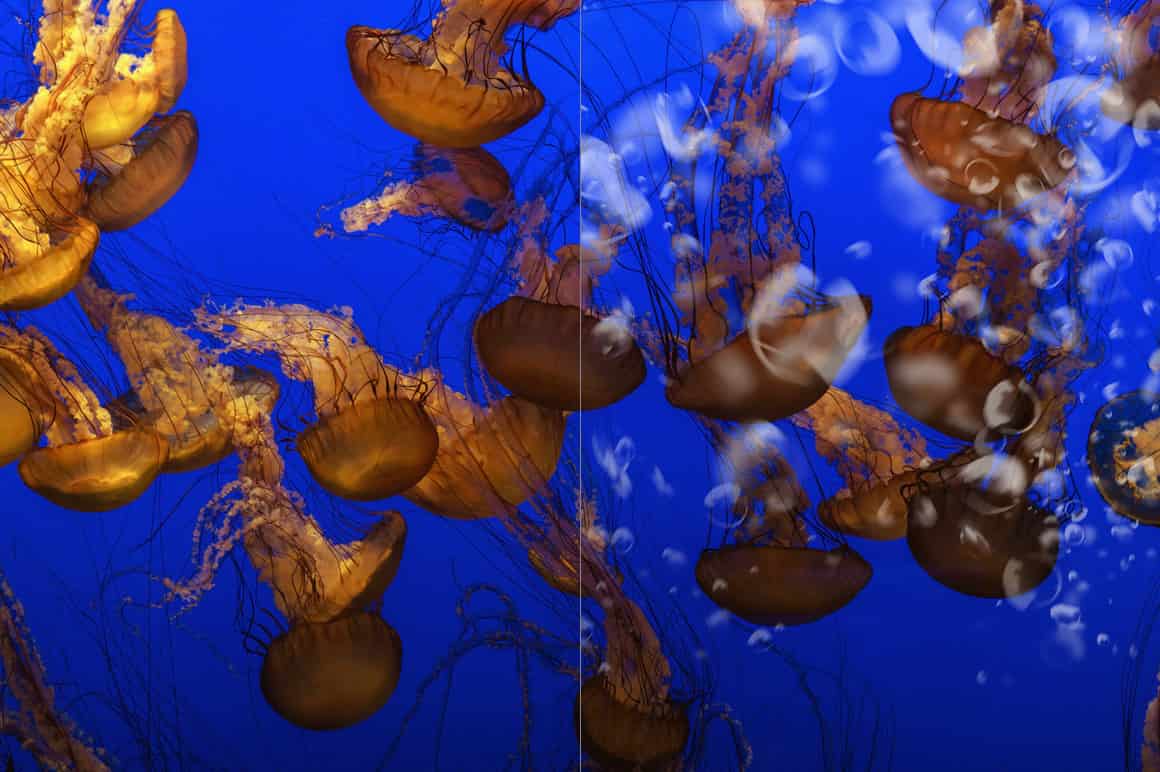 The meaning of the photograph overlay bundles
The creative designers who like to use photos are going to be particularly happy about the photo overlays graphic packages. They consist of selections of design elements used to spruce up and alter the photos. This sort of graphical components is laid over the photographs to produce some fresh and attention-grabbing look.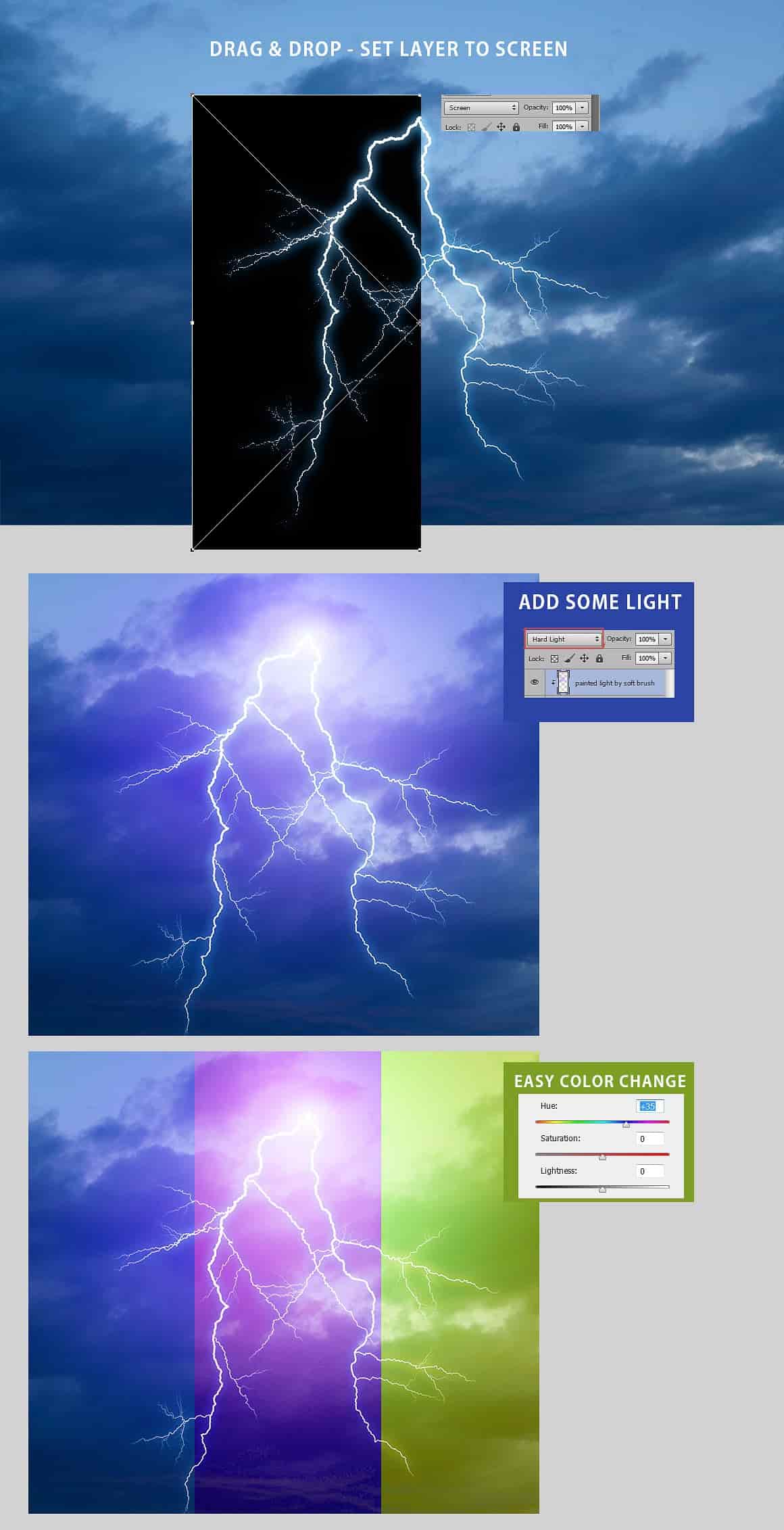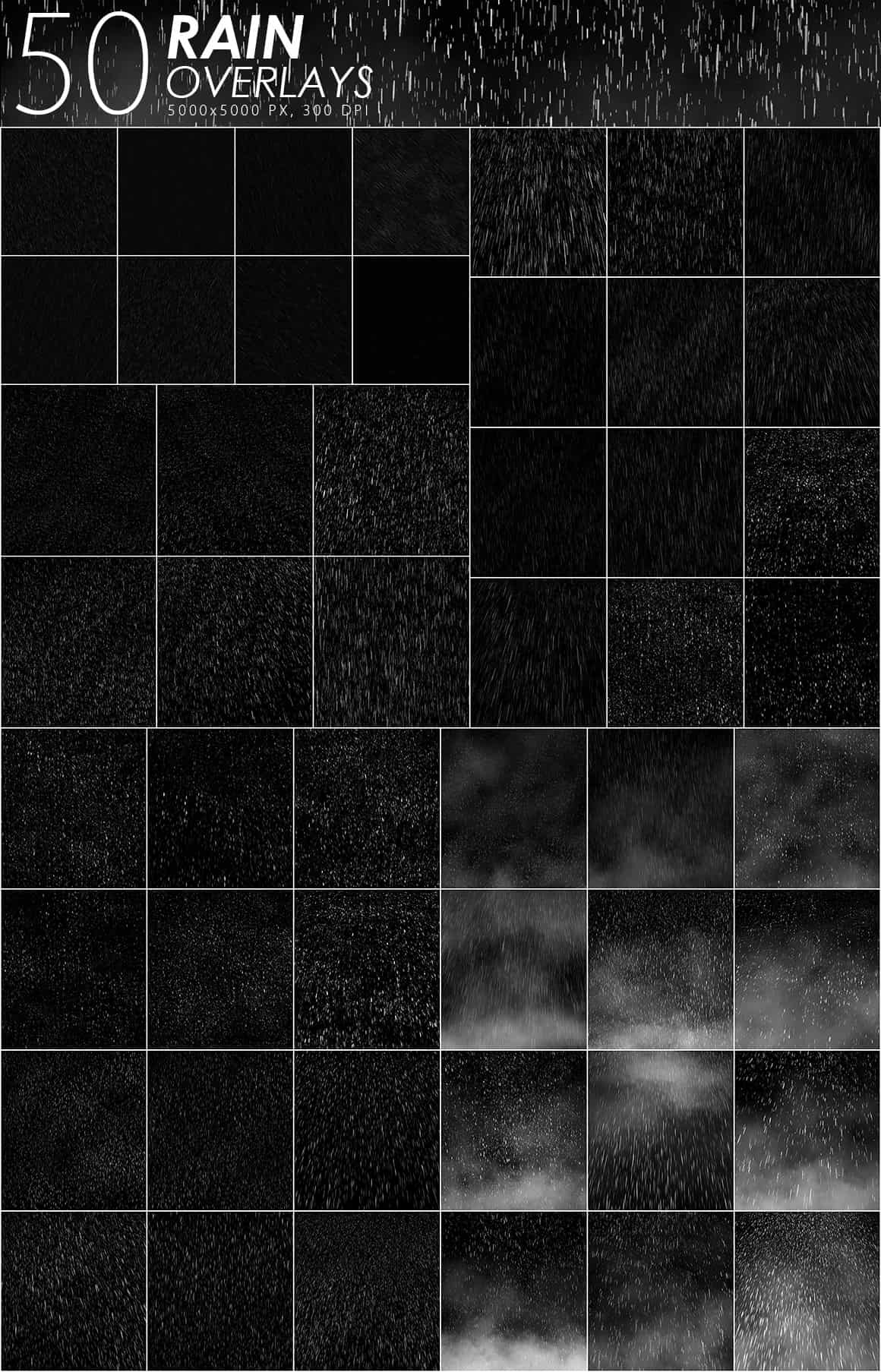 Any approaches to make deals even cheaper?
Would you like a 5% price cut on any bundle from MasterBundles.com? It's not that hard. All you have to do is just share the page with a package deal on social media (Facebook). When completed, the discount will be automatically added to your current shopping cart.

How can you benefit from using deals?
For any single design job, you will require a bunch of elements – just a few icons, a font, a handful of pictures, etc .. If you would want to purchase every one of them separately it will cost you a lot of money! And so, that's the reason skilled designers look for some graphic bundles to buy. They allow getting a big bunch of different graphic components for a small price tag.

Types of graphics package deals
The selections of elements gathered into a graphics package deal are usually categorized as outlined by their type or purpose. There might be packages with infographics, wedding invitation templates, business card templates, icons and mockups, etc. Besides that, you will also find graphic packages tailored for Halloween, Christmas, Halloween or Christmas.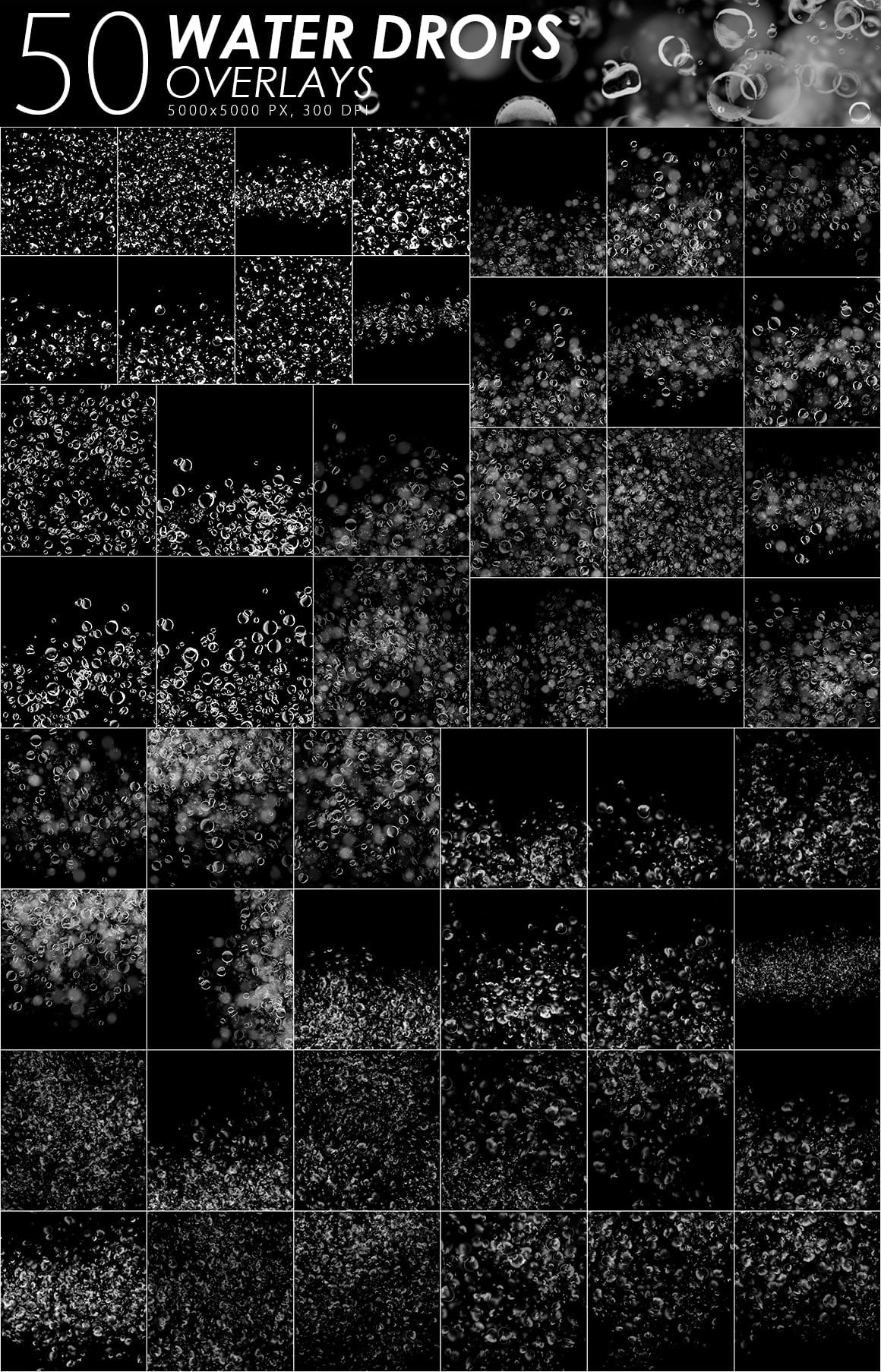 525 Overlays: Rain, Snow, Lightning
Just about every single artist, as an experienced professional, should be able to draw any graphic from a blank canvas. But for the most objectives, it may well take too much time and energy and is not going to produce sufficient profit for him. For this reason many of the web designers use pre-made visual components – blend them, customize them and construct the design . It is pointless to purchase these components one at a time, so that is the reason why they are put into graphic bundles and offered for sale as a single solution.
Any other bundles on MasterBundles.com?
Aside from graphic design packages, you may find an unlimited number of other collections on MasterBundles. The bundles of fonts, icons, stock photos, logo templates, textures and patterns are out there . They deliver endless possibilities for the design of different projects. On top of that, you'll find bundles of WP templates, training and e-books, cv templates, presentations, and other elements.
All-in-one solution
Whether you feel like you've lost lots of time while looking for different resources and components for your design tasks, it is high time to explore MasterBundles. It is a platform offering the most popular tools (watercolors, graphics, presentations, fonts, logos, icons etc.) for graphic designers, online marketers, and developers at a reasonable price for a short period of time. In order to not miss major updates on the future promotions, we advise following our blog and subscribing to the email newsletter.