Bokeh Overlay as the Ultimate Tool for Every Photographer
Intro
Today thanks to the modern technologies that allow us to do so many fascinating things with minimum efforts involved, pretty much anyone can master any sort of craft. Thus, since most people have cellphones with powerful cameras and Instagram accounts, photo blogging has already become a popular hobby all over the world. At the same time, not every photography enthusiast can proudly proclaim him/herself a photographer. In fact, in order to become a professional artist, a good camera and pure talent is surely not enough. Nowadays, photographers are expected to come up with something truly unique and one-of-a-kind and pretty often the only way to achieve that is by means of editing.
That being said, mastering your Photoshop skills is a must if you'd like to become a truly exceptional artist. Various effects, actions, and filters have this magic power to turn something ordinary and simple into a real masterpiece that will mesmerize millions of people all around the globe. One of these hypnotizing effects is bokeh overlay, so when and how do you use it as well as where can you find pre-made bokeh lights overlays is what we are going to talk about now.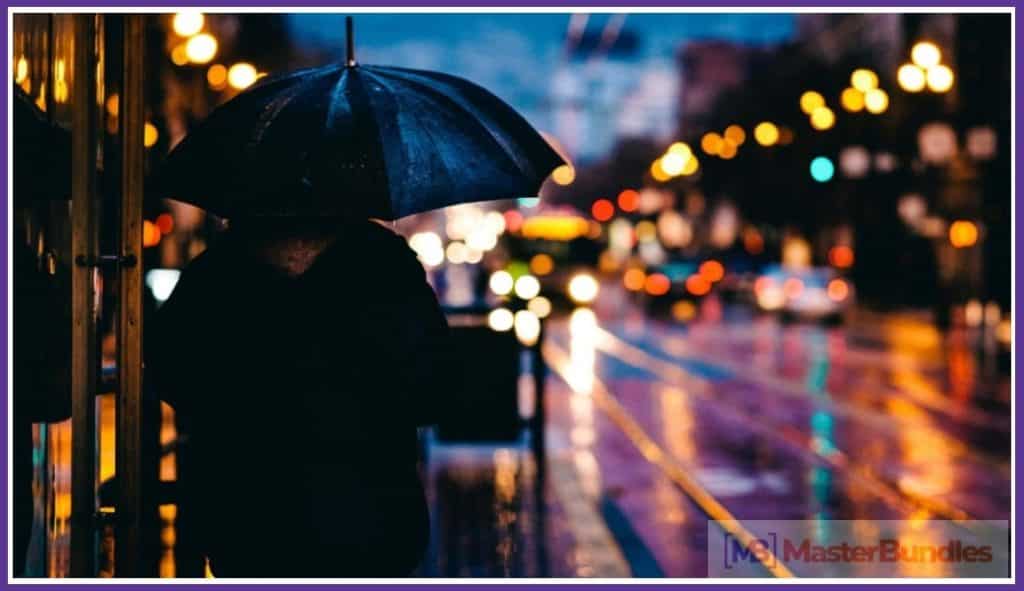 TOP 3 Best Bokeh Overlay Bundles
| Product Image & Rating (Out Of 10) | Product Name | Price |
| --- | --- | --- |
| | 160 Bokeh & Flare Lightroom Presets | |
| | Black Friday Mega Photo Overlays Deal: 35 All Seasons Bundles | |
| | Lights & Stars Clipart + Backgrounds | |
How to Apply Bokeh Overlay
First things first, let us figure out how to apply bokeh overlay to your photos. In fact, it's not that difficult at all and if you worked with any sort of effects or Photoshop actions before, you should not have any issues with that. Well, here are some simple steps you need to follow:
1. Open the image you want to apply the effect to;
2. Download a free bokeh overlay on your computer (you can also use a premium one if your budget allows you);
3. Create a new layer in Photoshop and open your overlay on it;
4. Resize it until it covers the original image completely;
5. Select the layer with your overlay, find a button 'Add layer mask' at the bottom of your page, and click on it;
6. Open the blending mode dropdown menu and select 'Screen' after that you will have a transparent bokeh overlay on top of your original picture;
7. Edit the original image if needed.
Well, that's pretty much it. As you can see, working with bokeh overlay in Photoshop is rather easy, and completely pain-free. As a matter of fact, adding this lovely effect will take you just a couple of minutes yet the results will be fascinating, so it's at least worth a shot.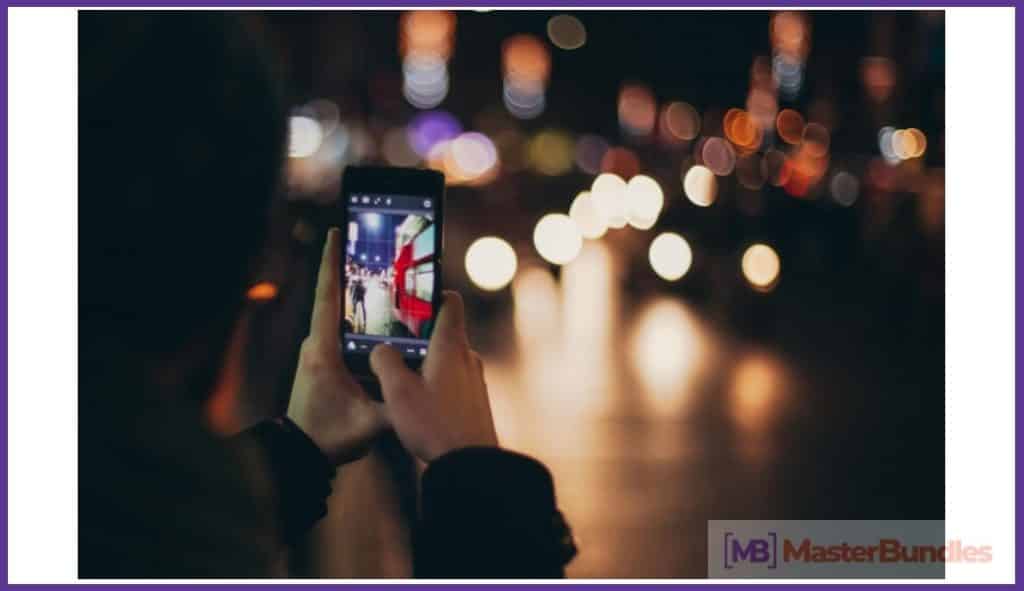 Bokeh Overlay PNG Examples
Certainly, having some premium bokeh overlays in your collection is a must, so here are some of the loveliest examples that I managed to find for you. Well, without further ado, here they come.
100 Colorful Bokeh Background Photo Overlays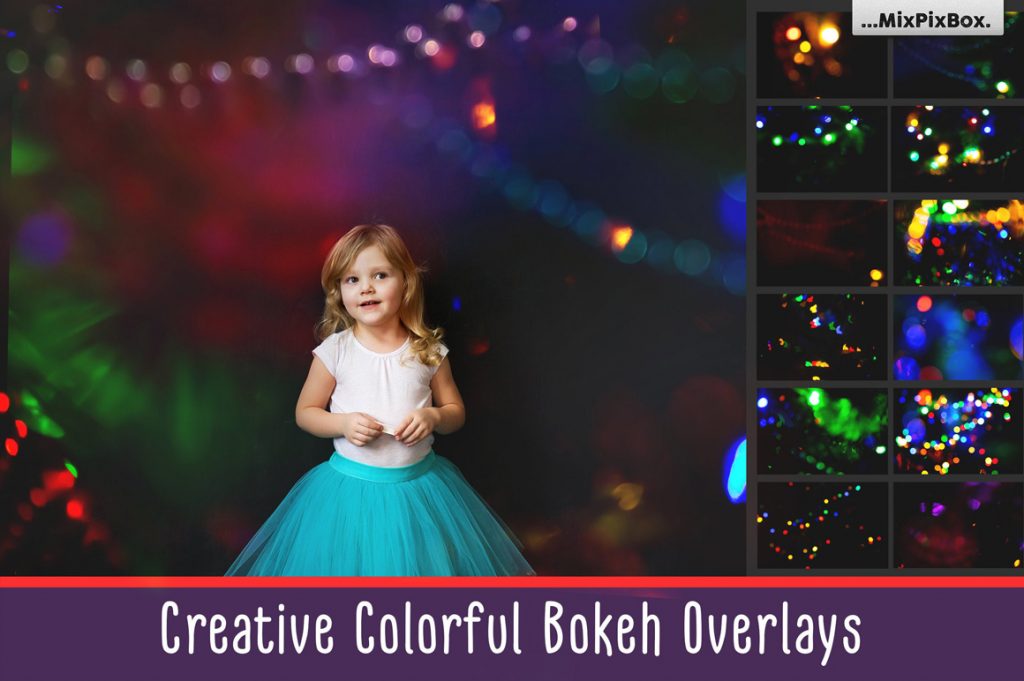 Price: $6.95
52 Golden Bokeh Photo Overlay Effects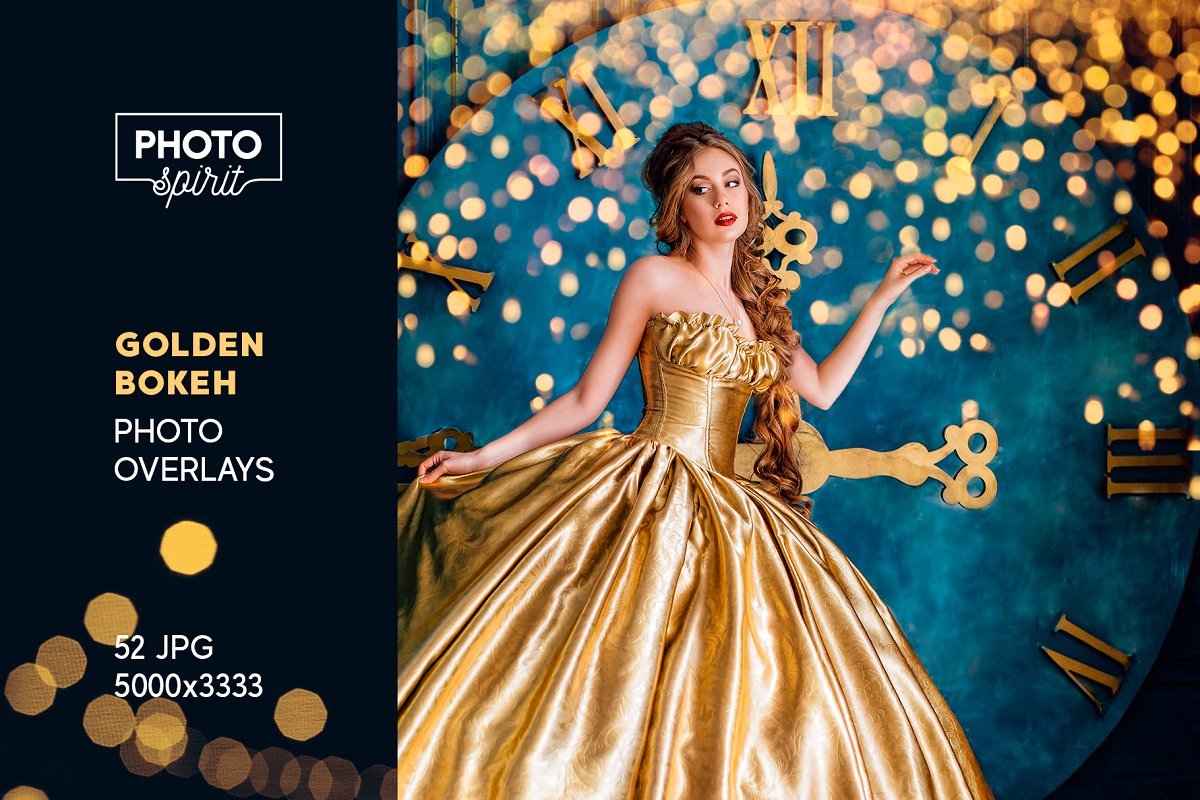 Price: $6.95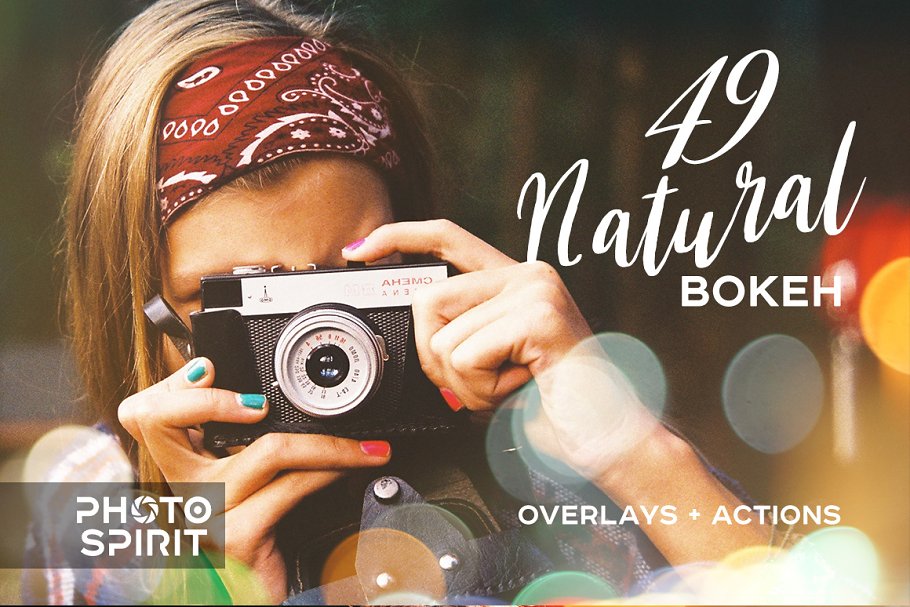 Price: $9
1. Yellow Gold Hearts Bokeh Photo Overlays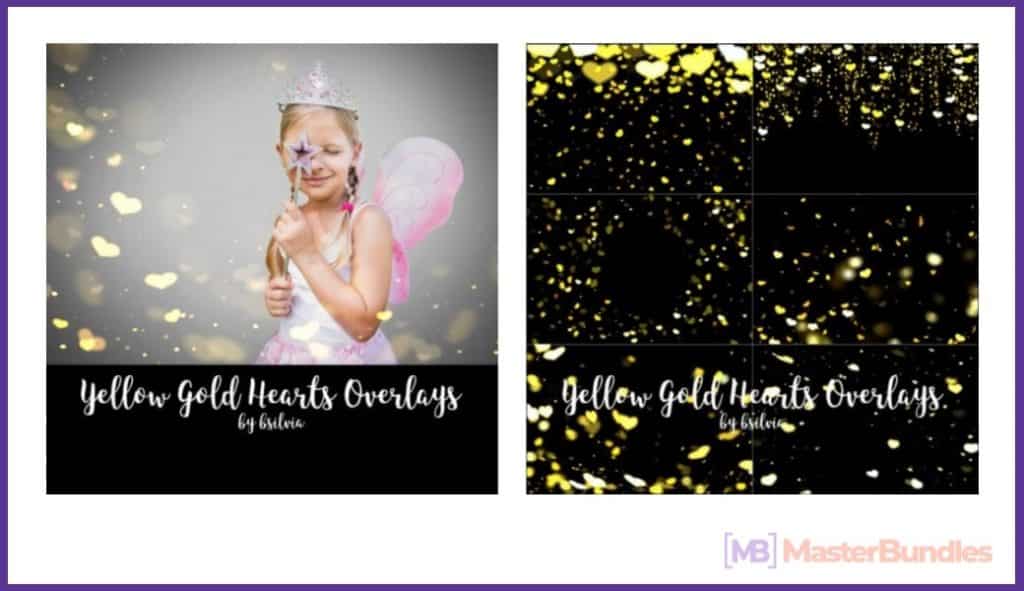 Price: $6.95
A heart bokeh overlay that will no doubt make you fall in love with it at the very first sight, so go ahead and take a good hard look at it.
2. 79 Romantic Bokeh Photo Overlays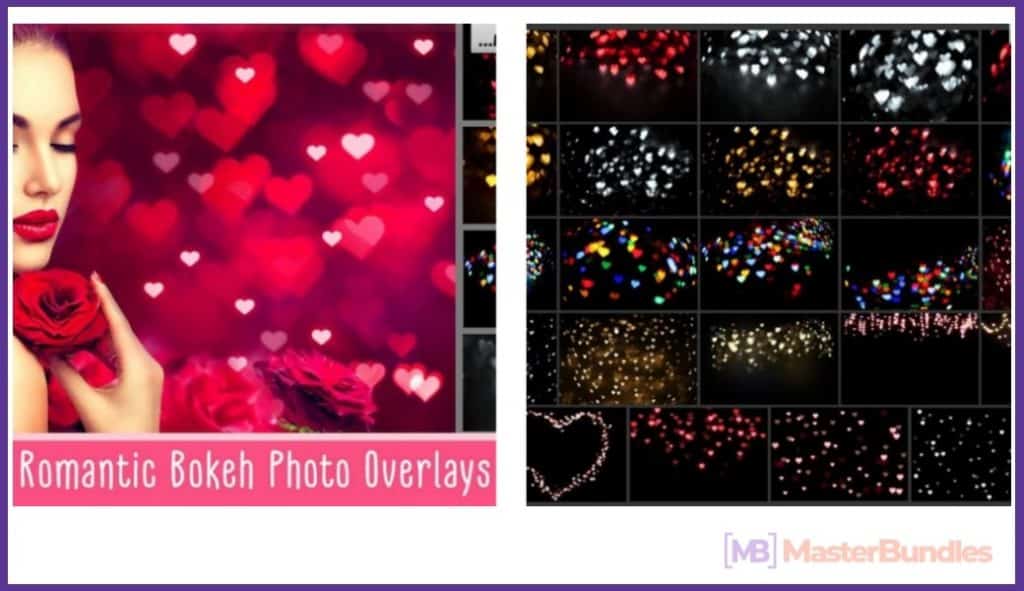 Price: $8
Another heart bokeh overlay option for all the hopeless romantics out there, so if you are one, make sure to check it out.
3. 17 Ice Bokeh Overlays – Extended License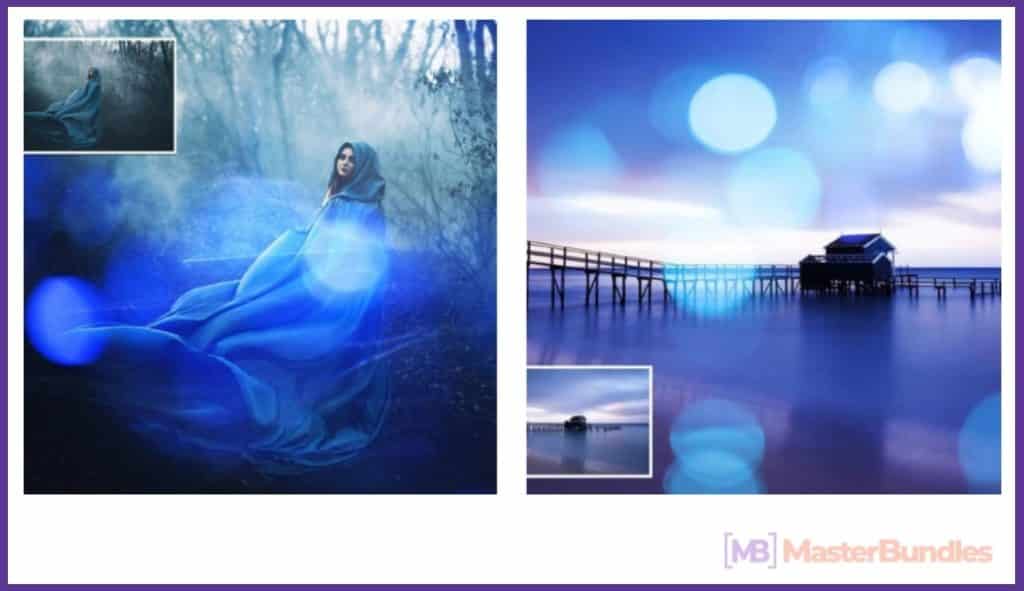 Price: $5
Designed in cold shades, this one will help you create truly magical and hypnotizing photos.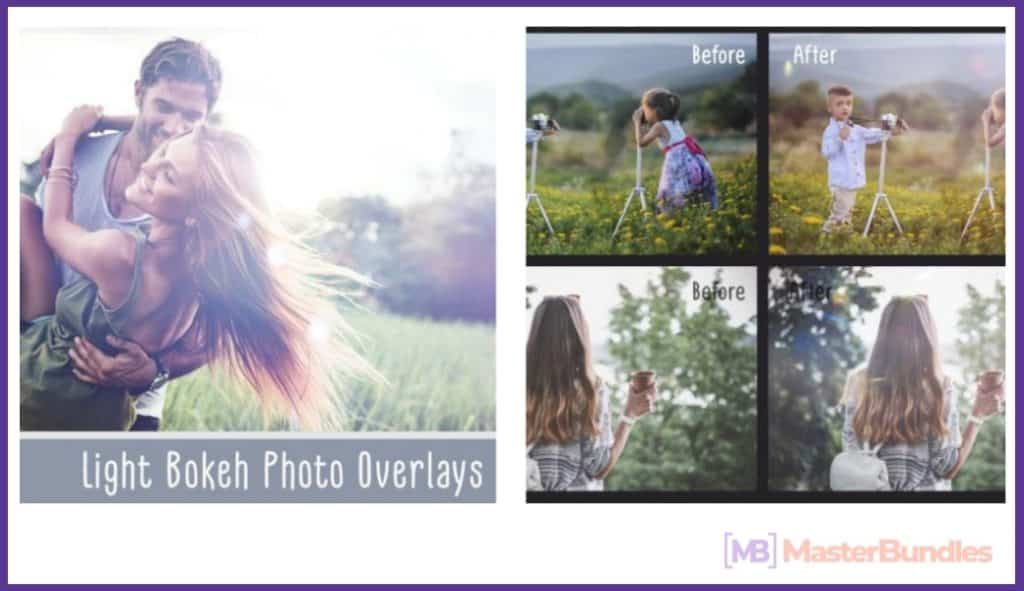 Price: $10
A bundle of sixty sweet effects that will mesmerize anyone, so do not hesitate and get this treasure now.
5. 33 Heating Bokeh Photo Overlays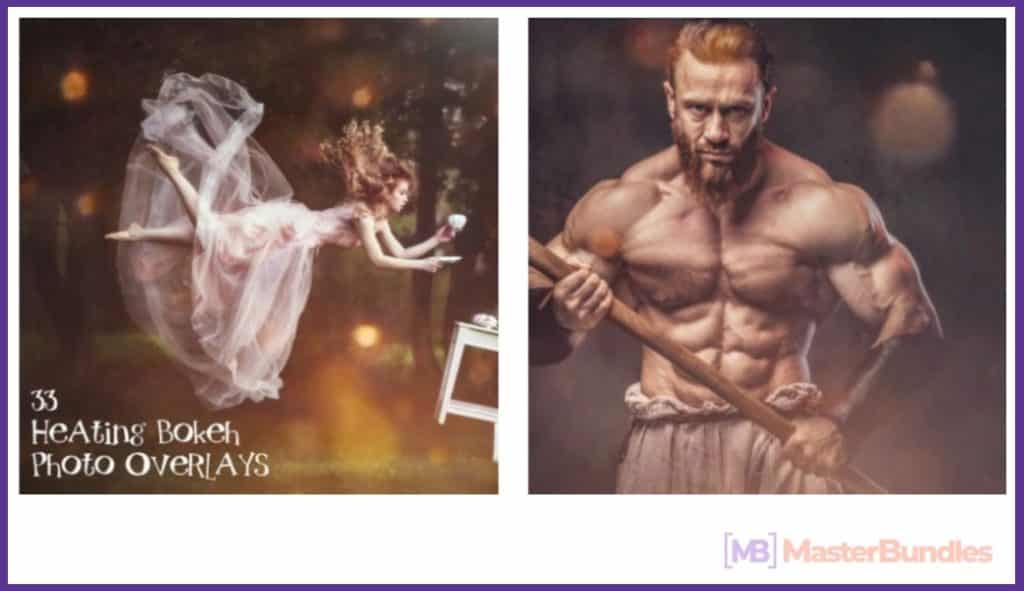 Price: $15
A truly warm option for those of you who want to come up with something exceptionally elegant and sophisticated, so make sure you check out this lovely bundle.
6. Wedding Art Bokeh Photo Overlays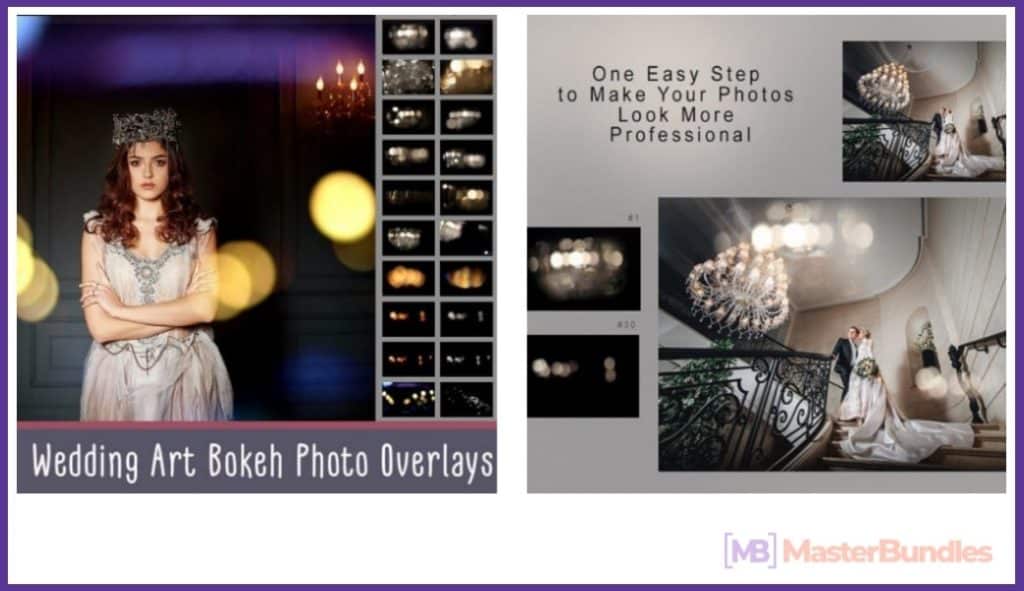 Price: $9
If you are a wedding photographer, you simply cannot miss this very elaborate cutie that will no doubt back you up in literally any situation and emergency.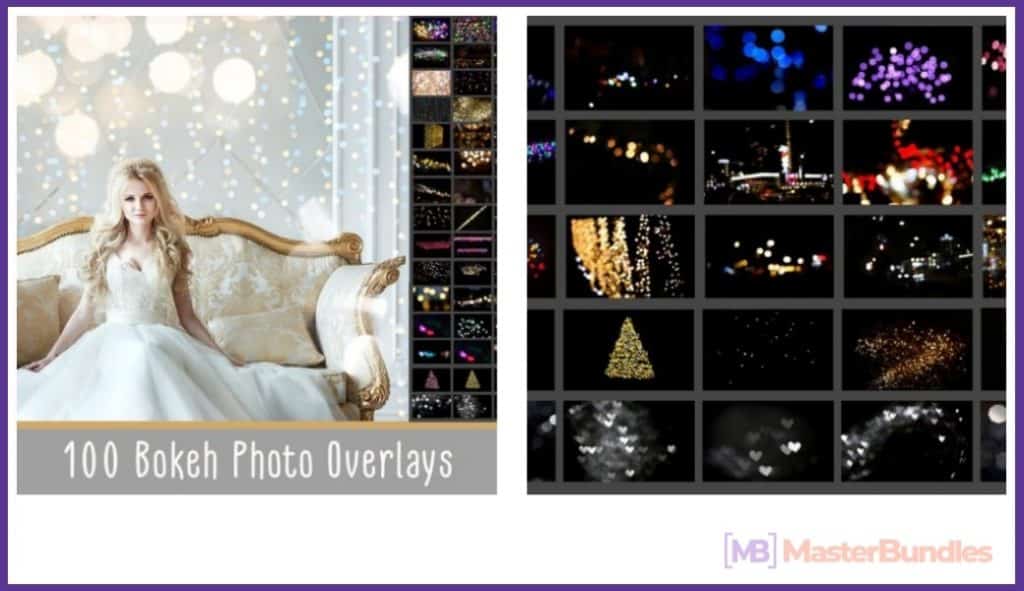 Price: $9
This one is a truly huge bundle that will be extremely useful for various photographers from those who work in high fashion to those who photograph nature. Well, stop hesitating and just get it.
8. 28 Colorful Bokeh Photo Overlays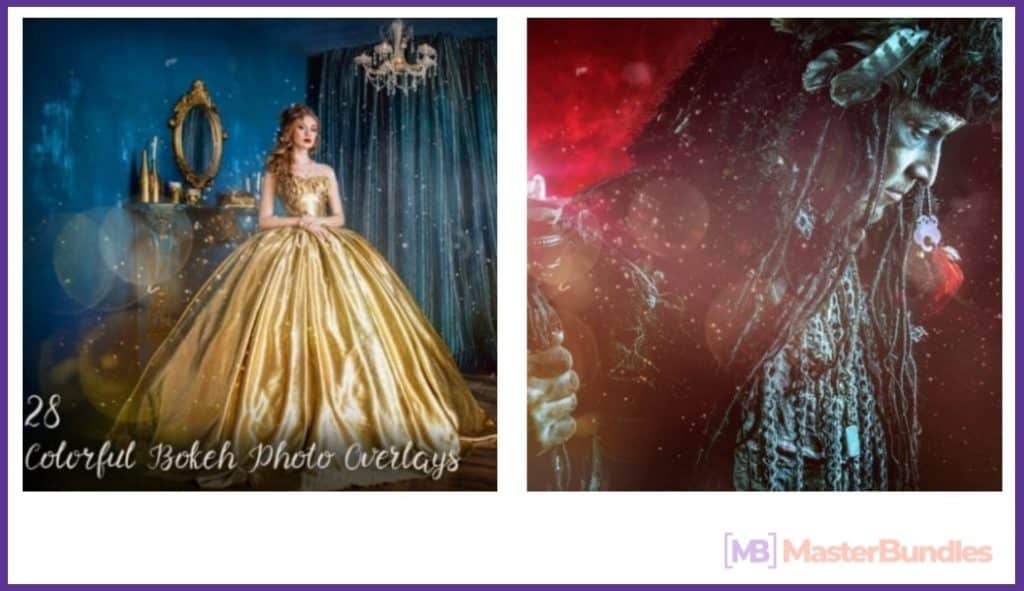 Price: $9
If you would like to create breathtaking photos that will stun every single person who sees them, then this luxurious bundle is no doubt for you.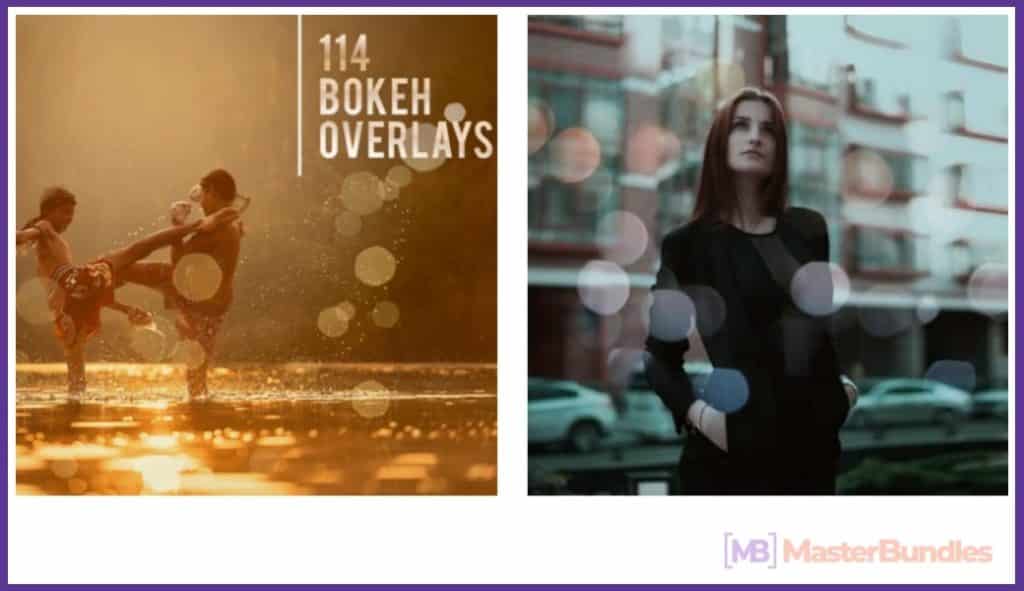 Price: $9
Another huge collection that will back you up in various types of creative projects, so go ahead and have a closer look at this very bundle.
10. 30 Cinematic Purple Bokeh Photo Overlays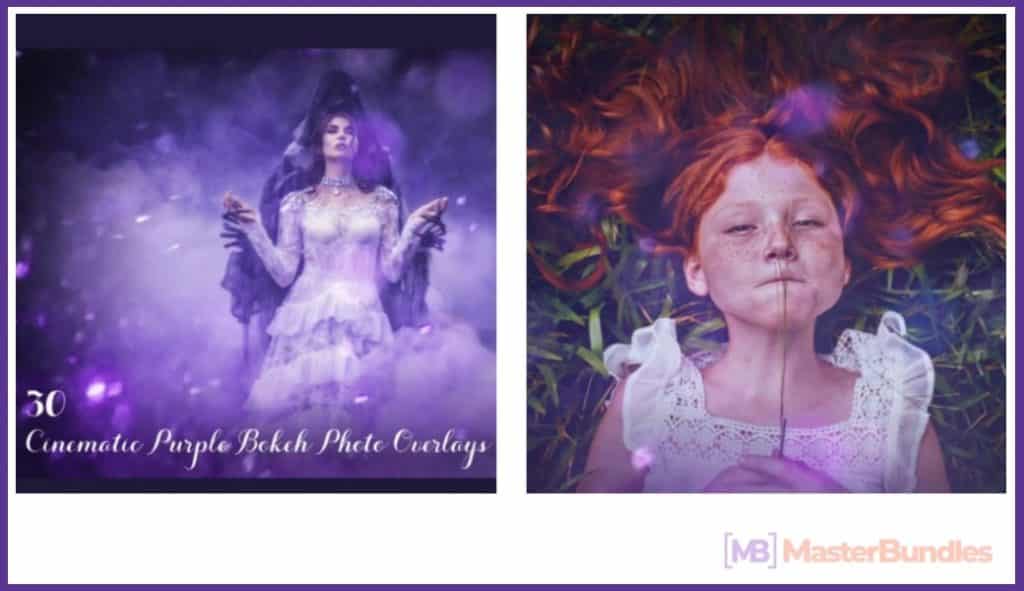 Price: $15
Finally, a collection of overlays that will help you add some Hollywood glow to your current and future projects, so put aside whatever you were going to do and take a good look at this cutie.
Related Product Categories
FAQ
⭐ Free or premium?
Certainly, there are many free options on the internet and some of them are pretty decent, so you surely can use free overlays as well as other effects in your projects. At the same time, premium products are premium for a reason and this reason is that, as a rule, premium effects are fancier and generally better. In other words, if you have extra 10 bucks, go with a premium overlay, if you are on a budget – get a free one. Well, if you eventually decided to get a premium collection of overlays, go ahead and check out what MasterBundles has to offer.
⭐ Where can I buy bokeh overlays?
There is a vast variety of marketplaces that offer decent products for reasonable prices, so make sure to check out such reputable ones as MasterBundles or Creative Market.
⭐ Which online platforms offer decent free bokeh overlays?
For those of you who want to try out some free effects, I would recommend such platforms as RocketStock, or Freepik.
Final Word
A beautiful bokeh lights overlay can make any picture magical and mesmerizing, so why not use it in your projects? Such a lovely effect will help you make your photos flawless and elaborate. Besides, it is super easy to apply. Well, do not waste your time, get some transparent bokeh overlays, and create your masterpiece today.
What are the other Photoshop effects you prefer to use? Feel free to share with our friendly community in the comment section down below!
Please take a moment to pin this post to Pinterest
Was this page helpful?
We will be happy if you decide to share this article with your friends on Facebook. Just click on the button and you're done
What are your concerns?
Thanks for your response!
You have already left your review.
While writing this article, I tried to collect the most up-to-date and legit information on the discussed topic from reputable online resources. The article is based on the following sources:
Ramirez, Jesus. "Create and Apply Bokeh Overlays In Photoshop." Photoshop Training Channel, 2016, photoshoptrainingchannel.com/bokeh-overlays-photoshop/. Accessed 30 Mar. 2020.
Ramirez, Jesus. "How to Make and Apply a Bokeh Overlay Using Photoshop." Digital Photography School, 2017, digital-photography-school.com/make-apply-bokeh-overlay-using-photoshop/. Accessed 30 Mar. 2020.
Stearn, Maddie. "How to Add Bokeh Overlays in Photoshop." Storyblocks, 2016, blog.storyblocks.com/tutorials/how-to-add-bokeh-overlays-in-photoshop/. Accessed 30 Mar. 2020.