Intro
It's spring 2020 and instead of enjoying the beautiful weather, traveling, and spending your time with friends and family you are stuck at home for who knows how long. It's stressful, annoying, and simply awful, yet it is the only way to save the world. After all, when would we have another opportunity to save the world and become heroes by laying on our couches?
Certainly, self-isolation is extremely boring for lots of people, including me, but there is nothing we can do about it except for obeying. Thus, we have to figure out how to make these days beneficial for us and a little bit more fun. So let us start then, shall we?
What Is COVID-19 and How Can You Avoid It
First things first, let us figure out the cause of our struggles as well as the ways to avoid it. Well, the cause is obviously a brand-new disease that appeared at the end of 2019 known as COVID-19 or coronavirus. The disease causes severe pneumonia, which eventually leads to the death of those patients, whose immune system is not capable of fighting the virus. Thus, it is believed, that the virus is extremely dangerous for elderly people and people with chronic illnesses such as diabetes, cardiovascular diseases, cancer, etc. At the same time, the mortality rate of coronavirus is relatively low, which is approximately 5%.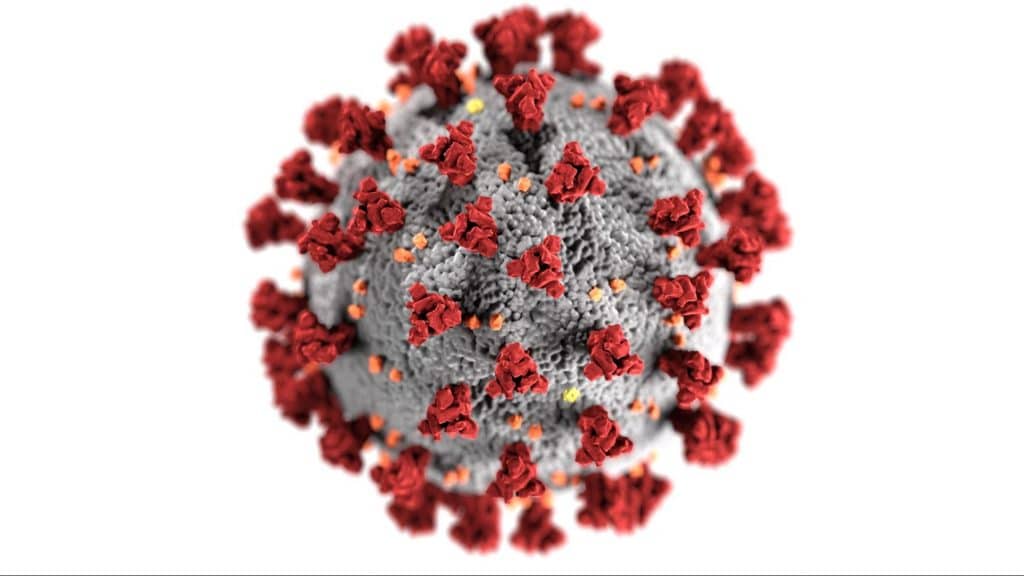 What makes this virus so dangerous is the fact that it is highly contagious and spreads very rapidly. For instance, as for 15 April, over 2 million people got the disease, more than 485K people recovered and over 126K died. The main reason why it spreads so fast is because this virus is new and people do not have an immunity to it. For example, fly is not that dangerous for us because most people already had it (and more than once), which means that our bodies know how to react and produce the right antibodies in order to recover as soon as possible. Besides, there is a vaccine against flu and some people are immune to it because they have been vaccinated. Apart from that, the incubation period of flu is only one day, so you get sick the next day after you've been contaminated. In the case of COVID-19, you might have the virus for at least five days before you get the symptoms and during this time you might infect hundreds of people without even knowing it.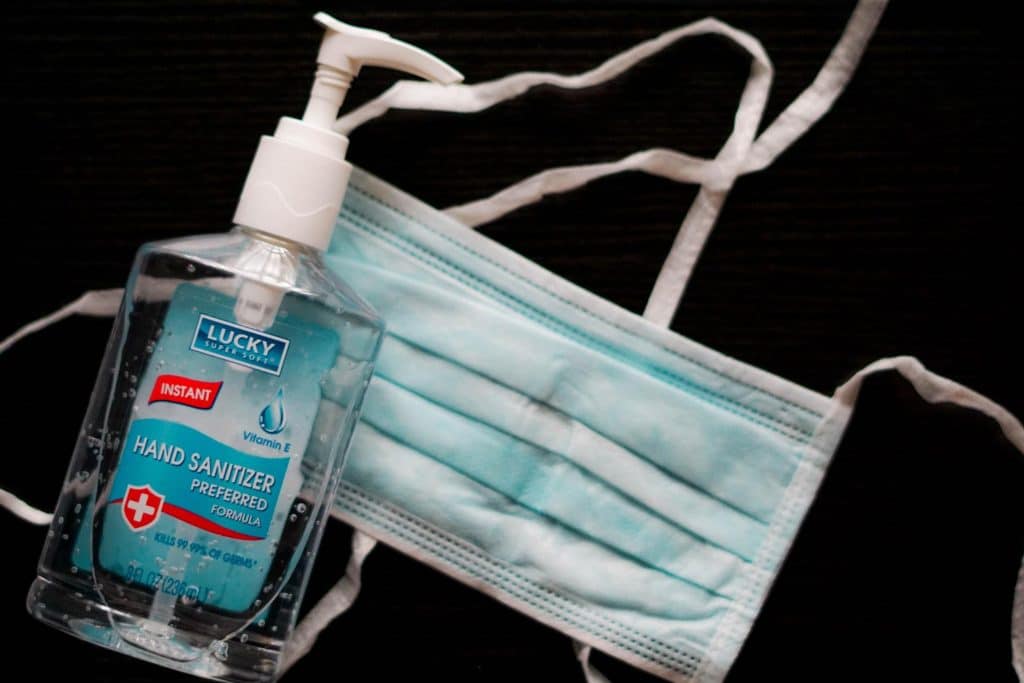 The virus's high contamination rates eventually lead to the collapse of the healthcare system, which is simply not able to cure that many patients at the same time. Thus, without proper treatment and care, many of those who do not belong to the risk groups (young and healthy) might die as well. Plus, there is no treatment or vaccine for it yet, which makes the recovery process more complex and longer. This is why the disease is so dangerous and this is why we are stuck at home.
To sum up, you have to keep in mind the following: the coronavirus is highly contagious, it is deadly for particular groups of people, and there is no treatment or vaccine for it. So the only thing that we can do now is to stay at home and follow the WHO and your local authorities recommendations.
Well, here is a little guide from the World Health Organization on how to protect yourself during the pandemic:
Regularly wash your hands for at least 20 seconds;
Practice social distancing;
Avoid touching your mouth and nose, as well as rubbing your eyes;
Avoid unnecessary travels and do not leave your home without a valid reason for that.
How Can You Keep Yourself Busy during the Quarantine
Obviously, staying at home is super boring, especially when the weather outside is so nice but you cannot do anything about it, so you have to come up with some other ways to keep yourself busy these days. Well, surely I am going to help you with that, so here are some ideas that came to my mind:
Get a coloring book and color it;
Make a fluid art picture;
Reorganize your living space;
Clean up your apartment/house;
Watch a TV show/movie/YouTube video;
Sign up for online courses;

Exercise at home;

Dedicate some time to your hobby;
Cook a new meal;
Start your blog;
Make a unique t-shirt on your own;
Shop online.
Well, the list is rather long, but today I'm going to concentrate on the two last items from it, which are making t-shirts and online shopping. These two seem to be the most fun to me at the moment, so without further ado, let's dive in.
Everything You Need to Know about T-shirt Design
T-shirt is the very item of clothing that pretty much everybody has and wears almost every day. Not only are t-shirts comfy but also rather stylish and quite often represent people's beliefs and interests. Originally, t-shirts were items of underwear. Made of soft material and rather comfortable, t-shirts were worn as undergarments by the U.S. Navy since the beginning of the 20th century.
The undergarment started to gain its popularity after World War II when soldiers who returned home from the war started casually wearing their uniforms. However, the real glory came to this item of closing in the 1950s after Marlon Brando wore one in "A Streetcar Named Desire." Since then t-shirts have officially become a stylish item of closing that we know today.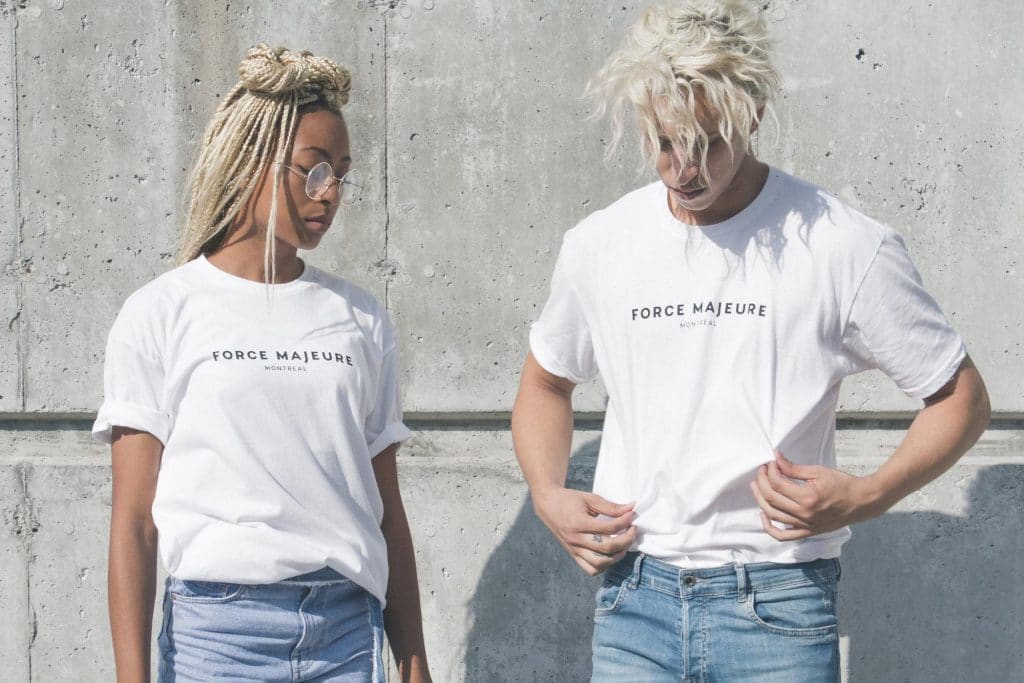 Nowadays, t-shirts are rather popular in merchandise since they are easy and inexpensive to make. Moreover, they are a means of self-expression since thousands of teenagers and young adults all over the world proudly wear t-shirts, which feature their favorite bands, movies, comic books, and TV series. For instance, such companies as Hot Topic are famous for their tees that feature pretty much every significant for the popular culture thing starting from Disney and finishing with metal bands.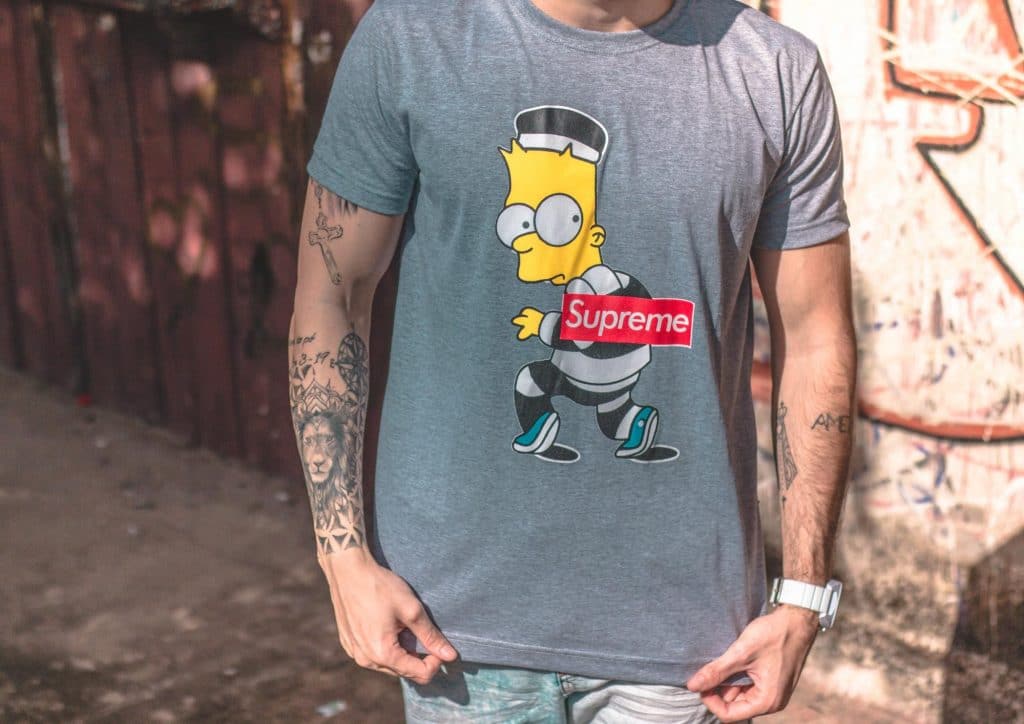 In my opinion, a tee with your favorite band, a comic book character, or simply with a fun inscription is a pretty cool and stylish way of expressing yourself. At least this is how I prefer to express my personality and many people all over the world would definitely agree with me. So if you still don't know how to express your bright personality, why don't you start with dope tee?
How to Create a Unique T-shirt on Your Own
Certainly, when it comes to making a standout and you've chosen to do it with the help of a t-shirt, you might want to try and make one on your own. So let's figure out how do you do that.
In fact, there are two ways to create your own one-of-a-kind tee. The first one is cheap, not very easy, and rather fun. So you basically get a white t-shirt, some painting brushes, fabric dye and markers from Amazon, and simply start painting right on your tee. Of course, this way is for those of you who can draw and have at least a little bit of experience in painting because it's quite challenging and you might not get what you wanted at your first try. Yet this way is rather exciting and you'll definitely have lots of fun, which means that it is a perfect way to kill some time during the quarantine. However, note that such a t-shirt might not survive multiple washings. At the same time, everything depends on the fabric dye you use, professional ones should not fade after the first washing.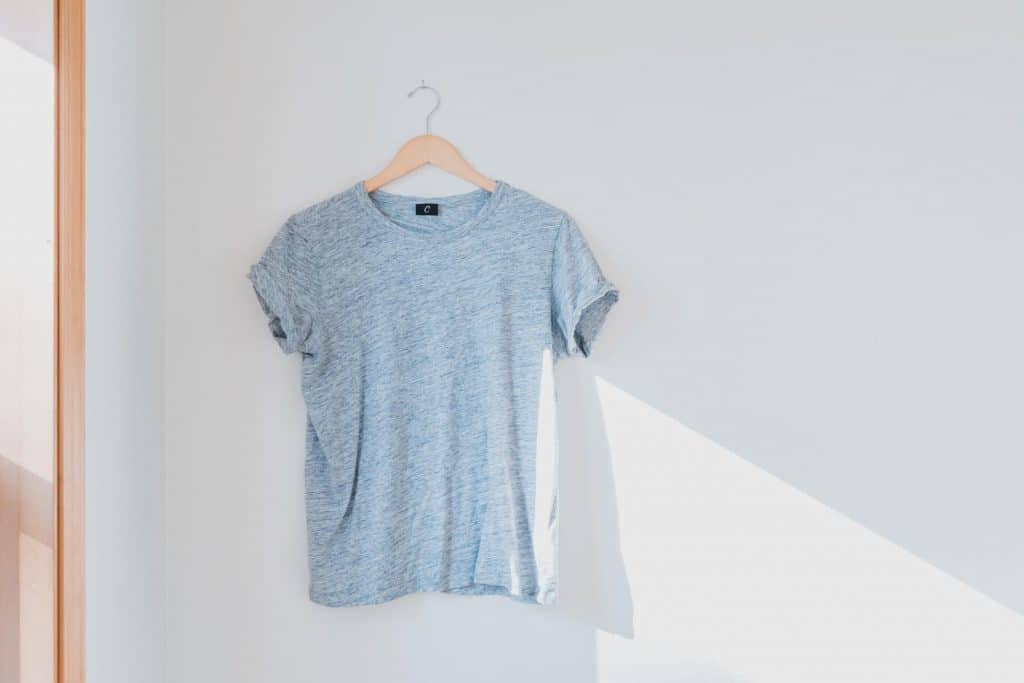 Another way to create a fancy and unique tee is much easier yet might be a little bit more expensive and less fun. Using this method, you have to find a digital image or inscription or just make one by yourself and place an order on a website such as Uber Prints, and in a couple of days, your lovely tee will arrive. Such a t-shirt is surely going to be of nice quality, so you shouldn't be afraid of washing it as many times as you need, but the process of creation is not going to be as exciting as painting it yourself.
Well, pick the method you liked the best and make your tee today. In case, you don't feel like creating anything, you can simply buy a fancy t-shirt online from Amazon or Hot Topic.
Disclosure: MasterBundles website page may contain advertising materials that may lead to us receiving a commission fee if you purchase a product. However, this does not affect our opinion of the product in any way and we do not receive any bonuses for positive or negative ratings.
20+ Best Coronavirus T-shirts. Boldest Design T-shirts that Will Brighten Your Quarantine Day
If online shopping is the only thing that makes you happy these days, then I've got a little surprise for you. Well, as you may have already guessed from the title, it's 20 boldest coronavirus fighting inspired t-shirts that will brighten your day. So get ready, here they come.
If You Can Read This You are Too Close Coronavirus COVID-19 Short Sleeve Tee Shirt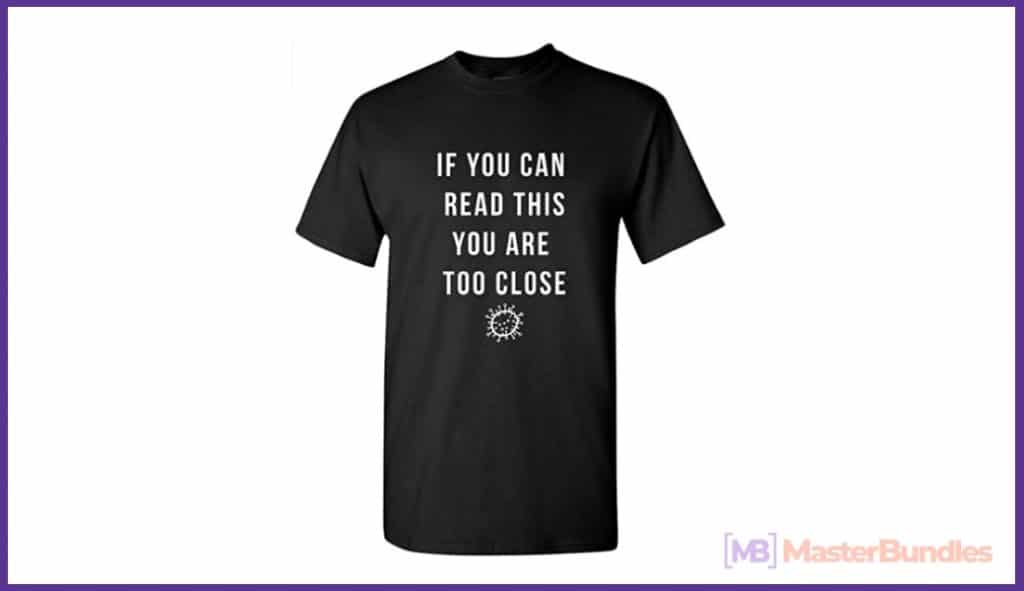 Price: $14.99
Well, you'll definitely have to leave your house in order to get some groceries and such a t-shirt will protect you better than any mask or hand sanitizer.
Coronavirus T-Shirt (Golden Toilet Paper and Sanitizer)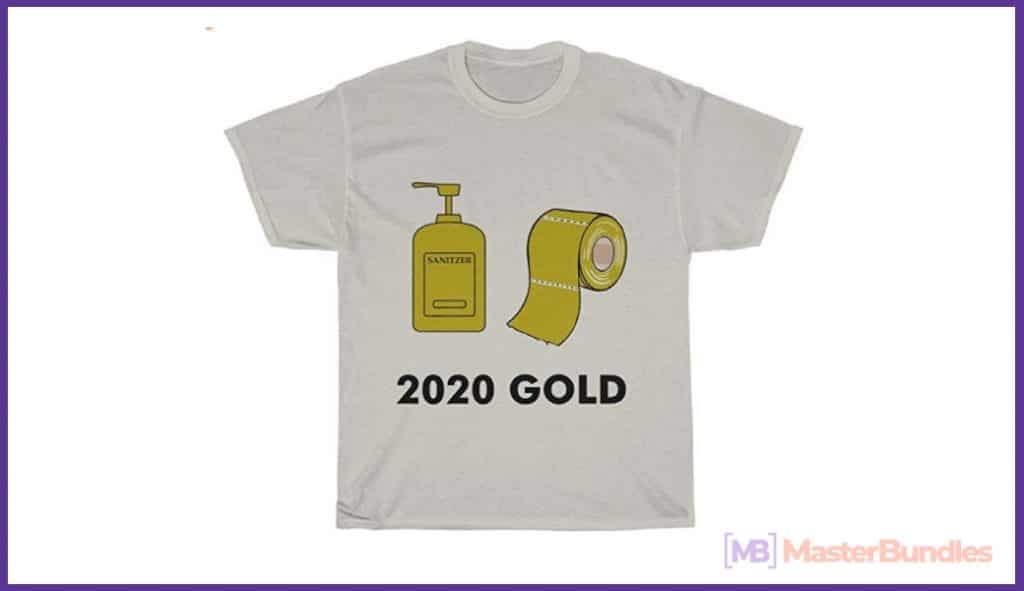 Price: $19.99 – $21.99
A fun option for those of you who didn't get a chance to get enough toilet paper.
Coronavirus Virus Funny Beer Drinking Shirt Unisex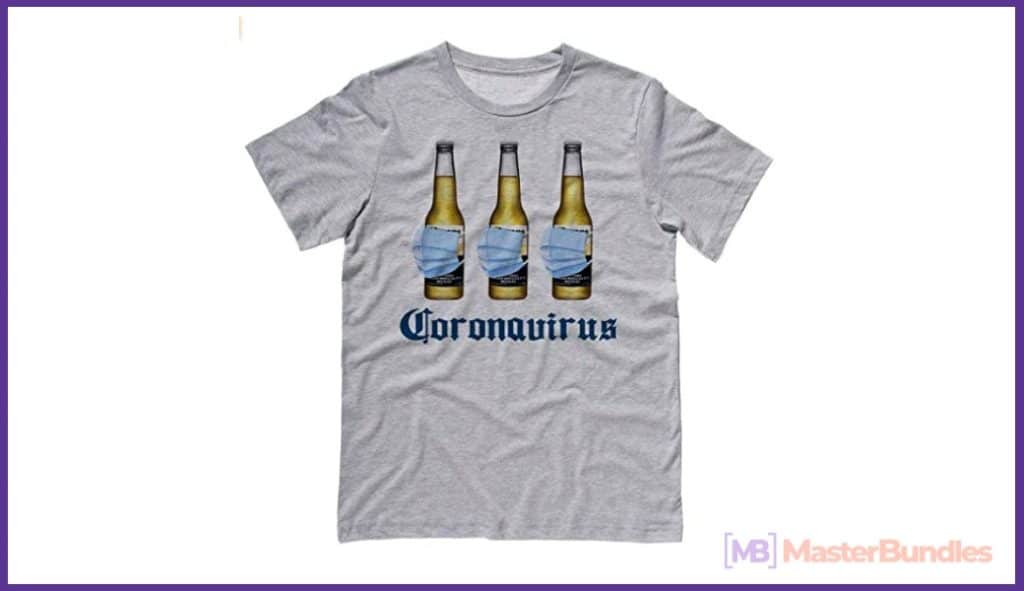 Price: $16.99 – $18.99
Corona is not only a disease if you know what I mean.
Class of 2020 When Sh#t Got Real COVID-19 Coronavirus Adult Unisex Short Sleeve Tee Shirt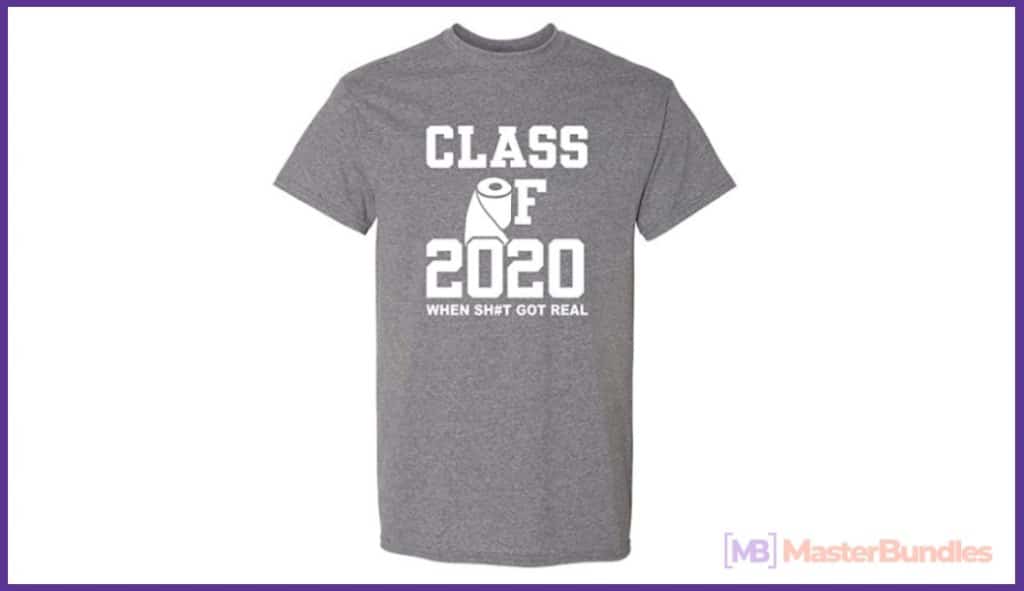 Price: $14.99 – $17.99
Another cool option that you surely want to take a look at, so do not hesitate and just do it.
Sunny Days Depot Unisex This is My Quarantine T-Shirt Quarantine and Chill Virus Coronavirus 2020 Costumes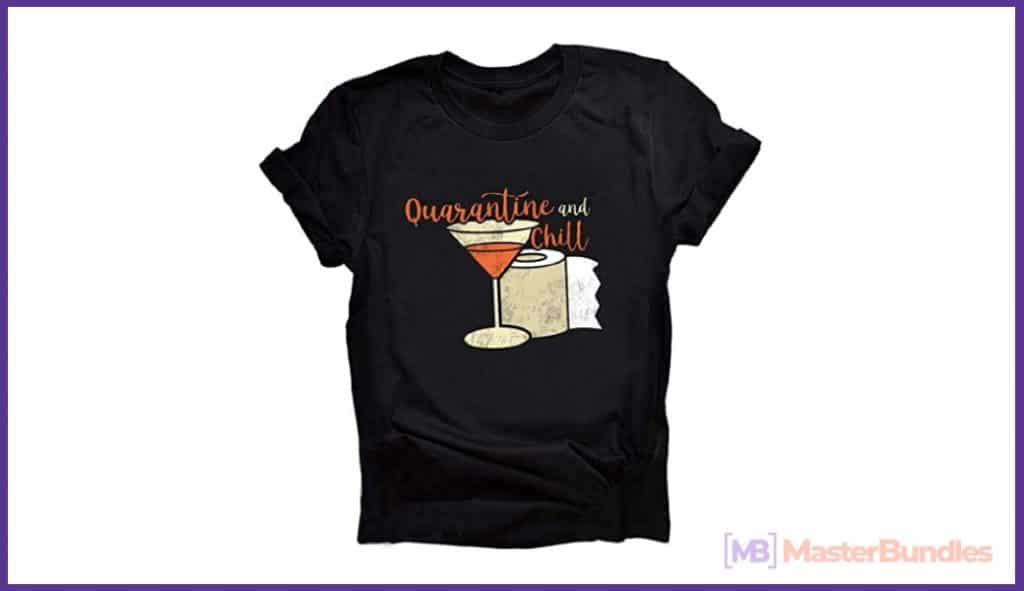 Price: $12.99 – $14.99
Quarantine is indeed a perfect opportunity to chill, so why don't you use it? Well, this very tee is a perfect outfit for that.
Been Avoiding People Before Coronavirus Funny T-Shirt For Men Women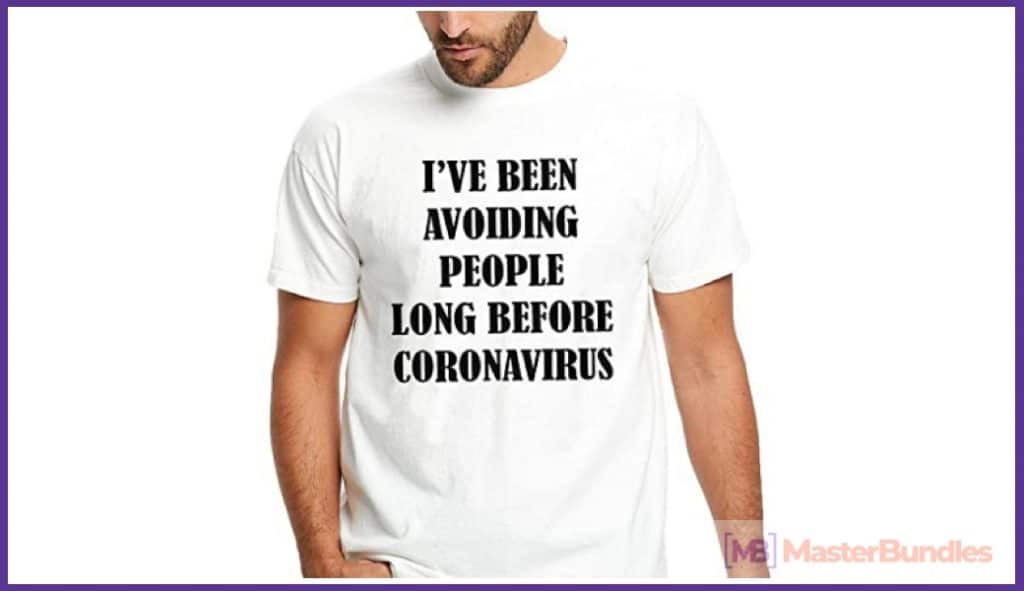 Price: $19.99
This one is for all the introverts out there.
Toilet Paper Apocalypse Crisis Funny Coronavirus Pandemic T-Shirt For Men Women Adults Shirt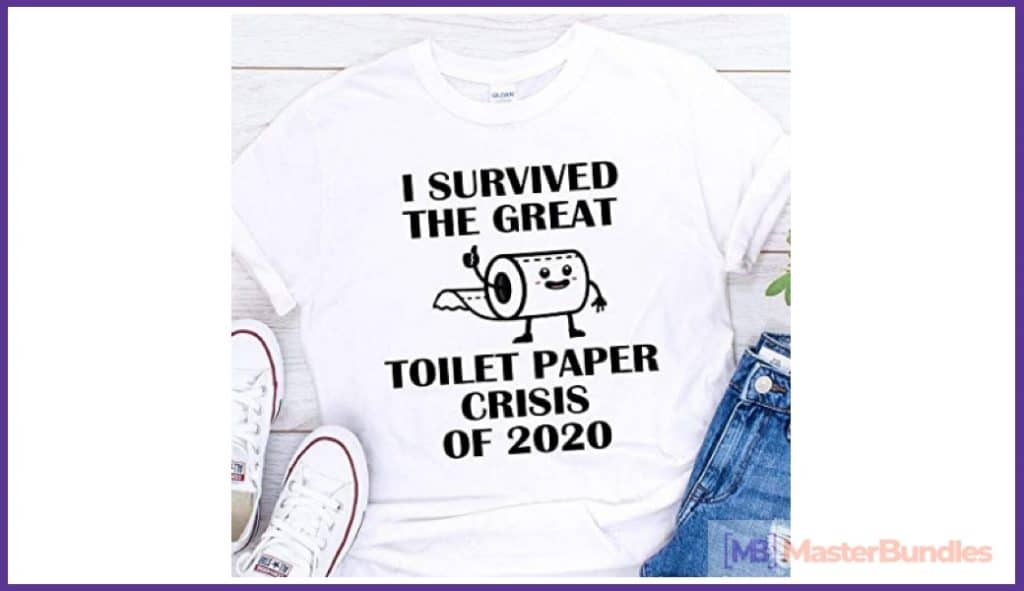 Price: $19.99
Surviving such a crisis is quite an achievement, so go ahead and get this t-shirt to celebrate your victory.
April Girls 2020 the one where they were-quarantined-Coronavirus-shirt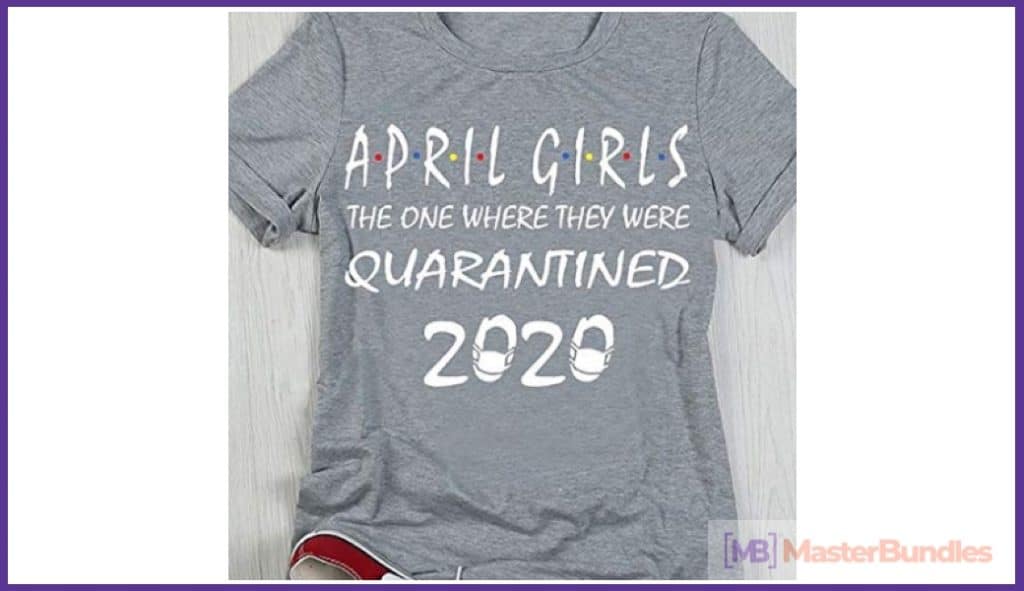 Price: $17.99
The one for all the Friends fans who are reading this article now.
I Survived A Case of CoronaVirus Beer Funny COVID-19 Short Sleeve T Shirt White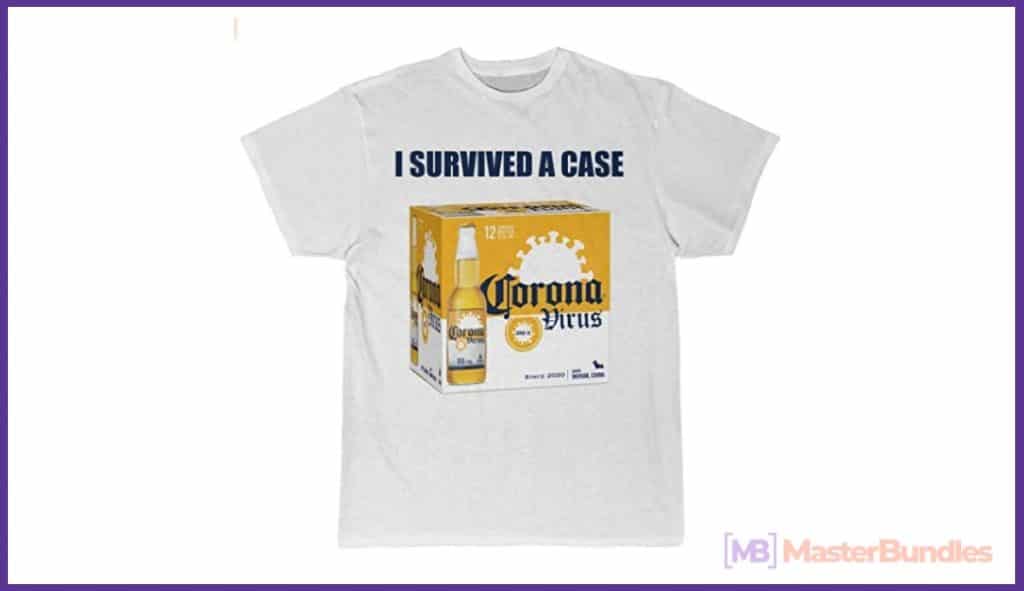 Price: $15.99
Another fun option for those of you who cannot imagine their lives without beer.
Spunky Pineapple I Heart Social Distancing Funny Quarantine Workout Muscle Tee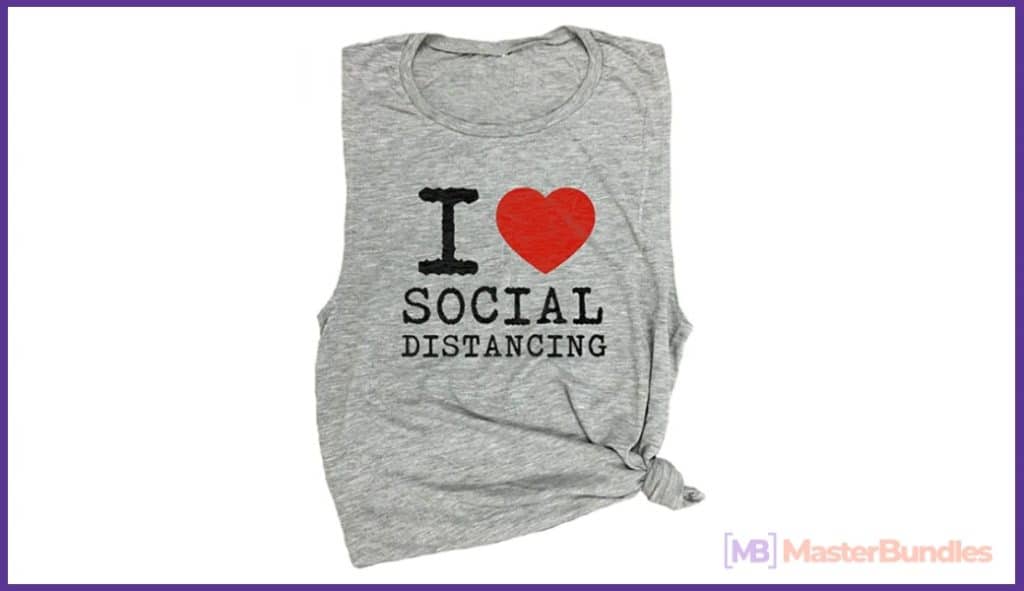 Price: $24.99 – $26.99
Because this is the only thing that you can love now.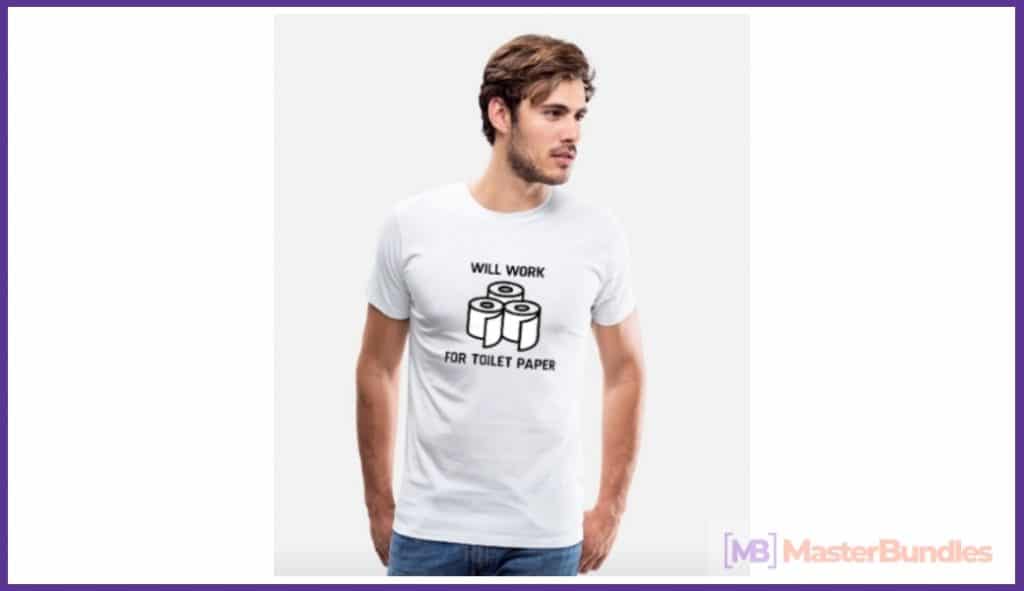 Price: $22.99
This one is for those of you who need toilet paper really bad these days.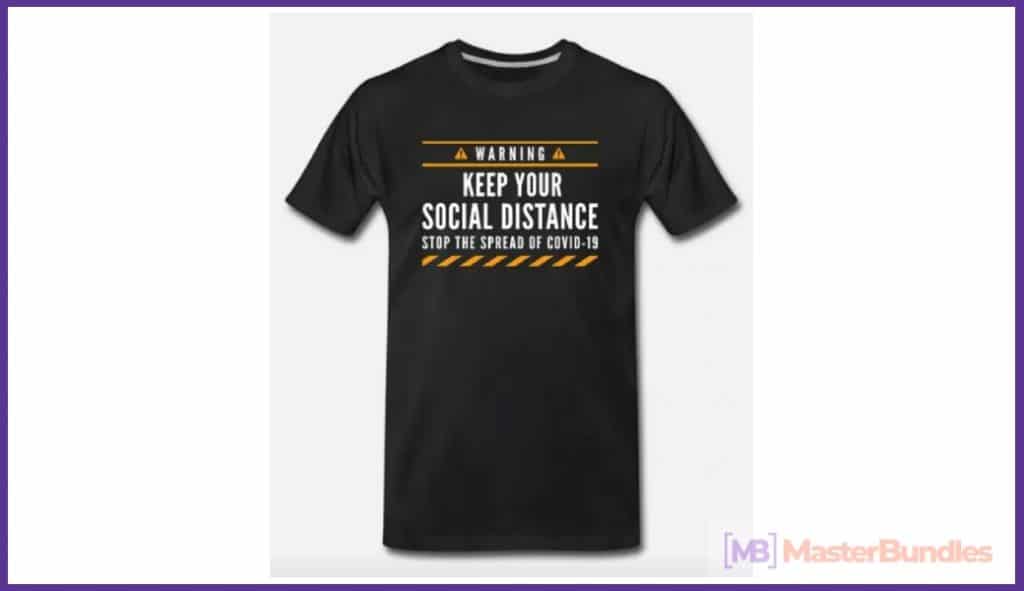 Price: $22.99
Just a friendly reminder for those who would try to approach you.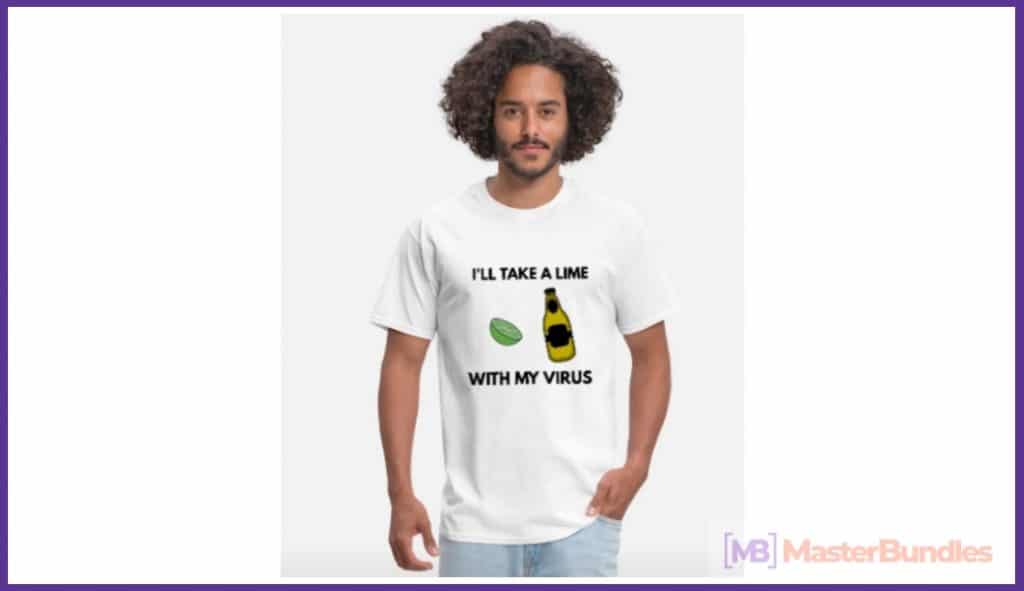 Price: $16.99
Another funny option that will no doubt brighten your day.
Class of 2020 Coronavirus Graduation Design Slim Fit T-Shirt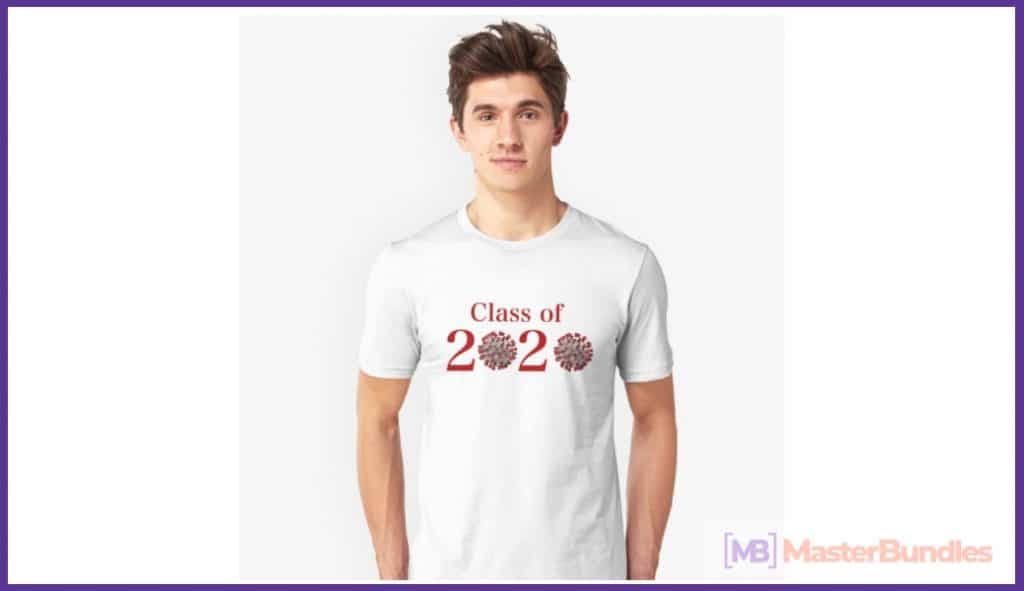 Price: $16.86
Something to wear to your quarantine online prom.
May the DISTANCE be with you – Unisex Jersey Short Sleeve Tee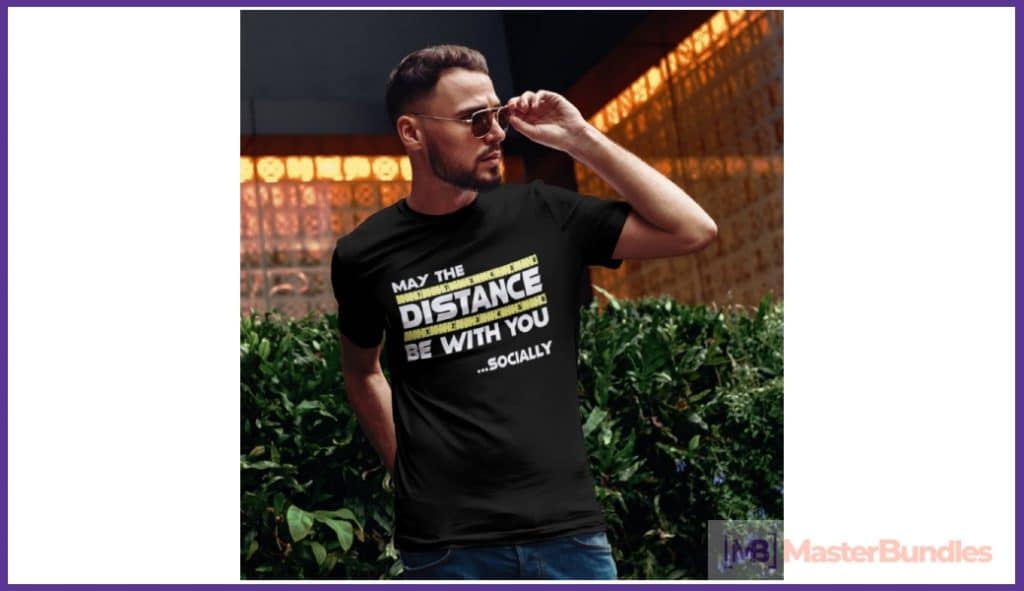 Price: $24.70
A fancy option for those of you want to look dope even on quarantine.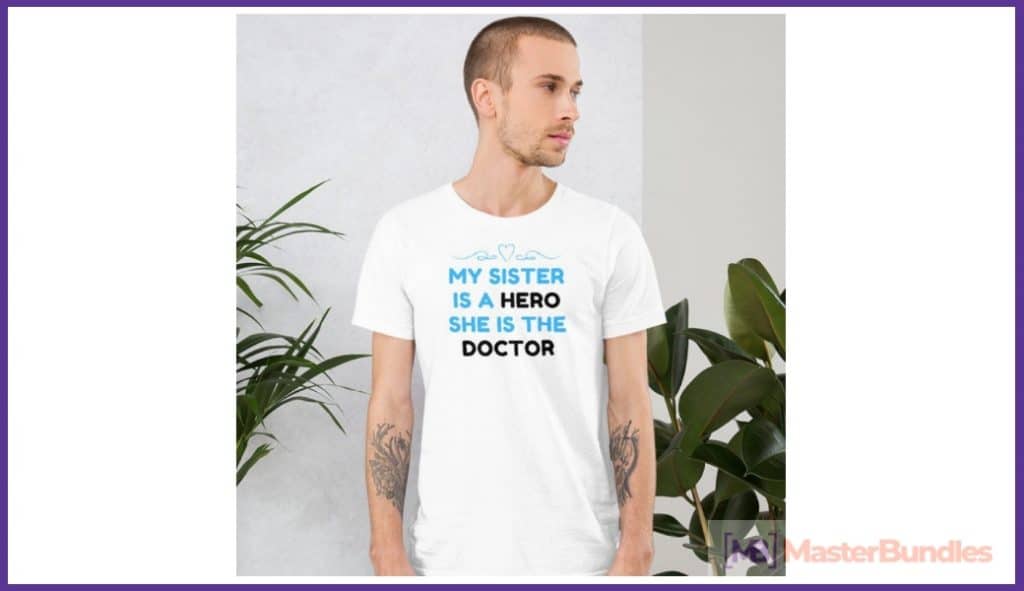 Price: $17.50
An adorable option for those whose family members are currently on the battlefield.
17. Coronavirus 2020 Nurse Strong T-shirt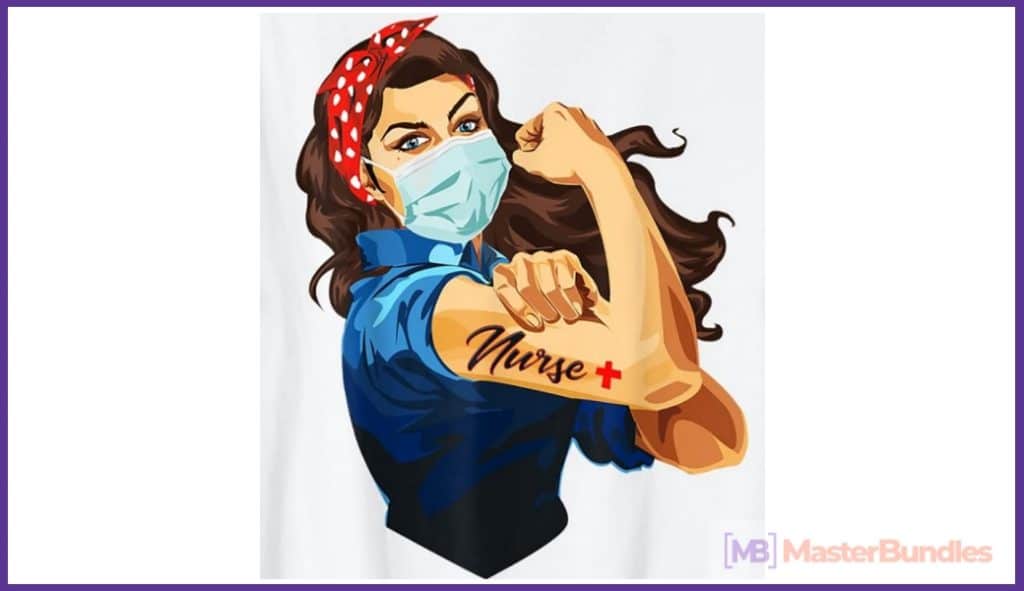 Price: $17.49
One more dope option to support nurses.
Keep Calm & Wash your Hands T-Shirt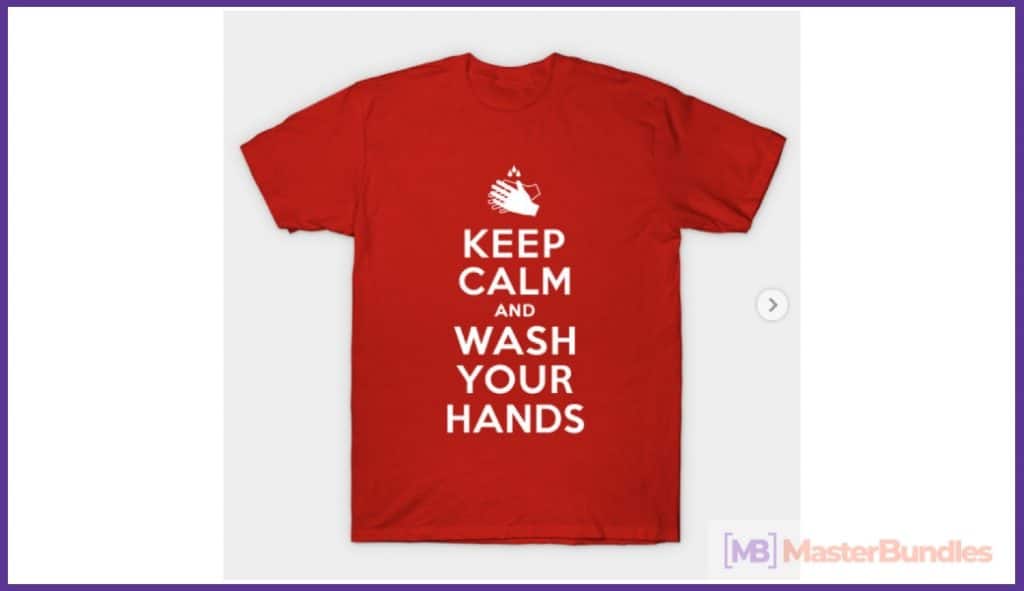 Price: $20
A minimalist tee with quite an important message for our society.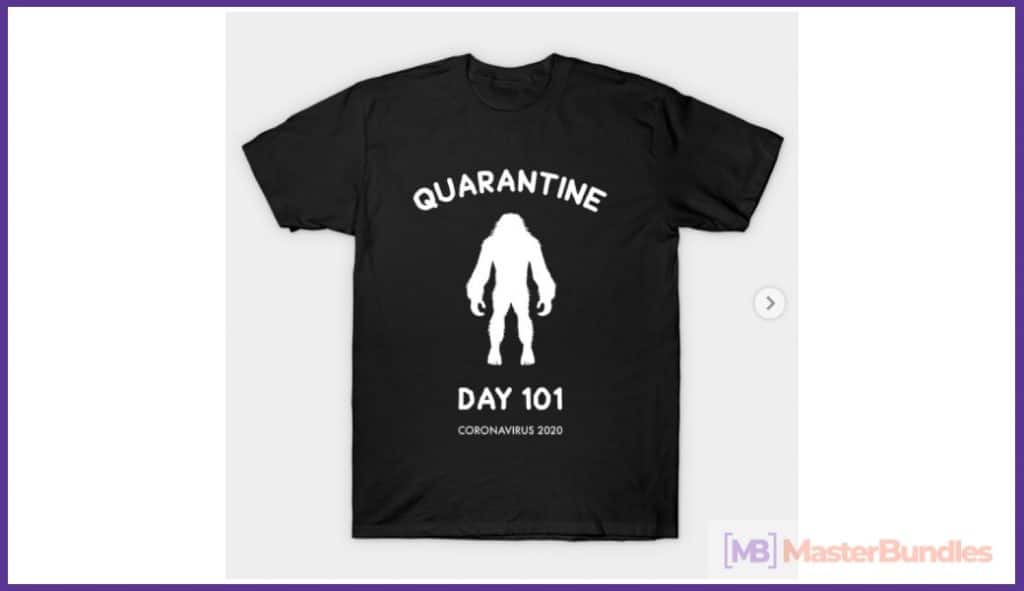 Price: $20
For those of you who are afraid of going savage on self-isolation.
20. Thank you Coronavirus Heroes and Helpers T-Shirt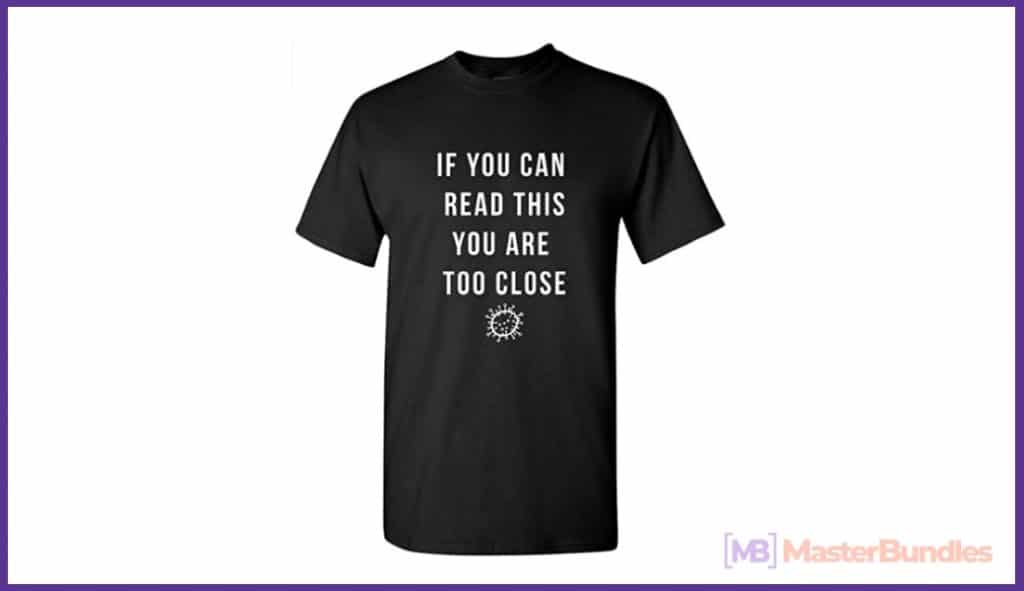 Price: $14
Last, but not least, the one that will help you show how grateful you are for everything that medical workers do to stop the spread of the disease and save people's lives.
Final Thoughts
These are the hard times we are living in, yet one day it's going to be over and life will go back to normal. However, for now, we have complete out hero mission and stay at home. Certainly, it's super boring and annoying, yet there are so many things that you can do at home such as making t-shirts or reorganizing your living space. Well, in order to feel at least a little bit better and look trendier, go ahead and get one of these lovely tees for your quarantine and chill and enjoy the moments you spend with your family and loved ones you share your living space with.
What do you do on quarantine? Have you already got a coronavirus t-shirt? Let me know in the comment section down below!
FAQ
👕 Where can I get the supplies for making my own t-shirts?
Amazon, so do not hesitate and check out what deals it offers on these products.
👕 How much do these supplies cost?
On average, a bottle of fabric dye costs $15 and a set of fabric markers will cost you approximately $15-$25.
👕 Is it safe to order anything online and can I get COVID-19 disease from a parcel or a box?
It is considered that packages are safe, moreover, online shopping is super safe since you do not contact with other people. Yet some studies have proved that the virus lives on plastic and carton for up to 4 days, so it is better to sanitize the parcels you receive and wash your hands after you touched those.
👕 Where can I find more unique t-shirts?
Check out such popular marketplaces as Amazon, Hot Topic, Tee Public, or Spread Shirt.
Please take a moment to pin this post to Pinterest
Was this page helpful?
We will be happy if you decide to share this article with your friends on Facebook. Just click on the button and you're done
Thanks for your response!
You have already left your review.
As a responsible person, before I start an article, I do my research on the topic I am going to unveil. So this time was not an exception, furthermore, I needed even more data and details because the discussed topic is rather serious. Thus, this article is primarily based on the following resources:
Chrisman-Campbell, Kimberly. Worn on This Day: The Clothes That Made History. Running Press Adult, 2019.
"Coronavirus." Worldometers Info, www.worldometers.info/coronavirus/?. Accessed 15 Apr. 2020.
"Coronavirus Prevention." World Health Organization, www.who.int/health-topics/coronavirus#tab=tab_2. Accessed 15 Apr. 2020.
"Coronavirus Prevention." World Health Organization, www.who.int/health-topics/coronavirus#tab=tab_3. Accessed 15 Apr. 2020.
"T-shirt." Wikipedia, en.wikipedia.org/wiki/T-shirt. Accessed 15 Apr. 2020.
Milbank, Caroline, Harold Koda. Fashion: A Timeline in Photographs: 1850 to Today. Rizzoli, 2015.
Welters, Linda, Abby Lillethun. Fashion History: A Global View (Dress, Body, Culture). Bloomsbury Academic, 2018.
Disclosure: MasterBundles website page may contain advertising materials that may lead to us receiving a commission fee if you purchase a product. However, this does not affect our opinion of the product in any way and we do not receive any bonuses for positive or negative ratings.