Rain Overlay: A Must-have in Your Effects Collection
Intro
Rain overlay. Photography is one of the most popular hobbies in the world, yet very few manage to turn this hobby into a profession and make a living from it. As a matter of fact, becoming a photographer who shoots for such magazines as Vogue, National Geographic, or Time is quite a challenging task that only a few people are capable of completing. However, nobody says that it is impossible, moreover, everybody has a chance to make this dream come true. Well, what is this thing that turns a simple photographer into the one whose pictures fascinate millions of people all over the world?
Certainly, it is a unique style and unconventional approach to photography. In fact, photography is a kind of art therefore a photographer is an artist who has to come up with brand-new ideas of expressing the beauty of this world. Nowadays, perhaps one of the most popular ways to create a mesmerizing image and in this way establish your signature style is by means of editing. Various Photoshop add-ons and effects indeed have this superpower to make a regular picture a breathtaking one, which means that you must figure out how to apply those. Well, today we will try to find out how to work with overlays and with a rain overlay in particular.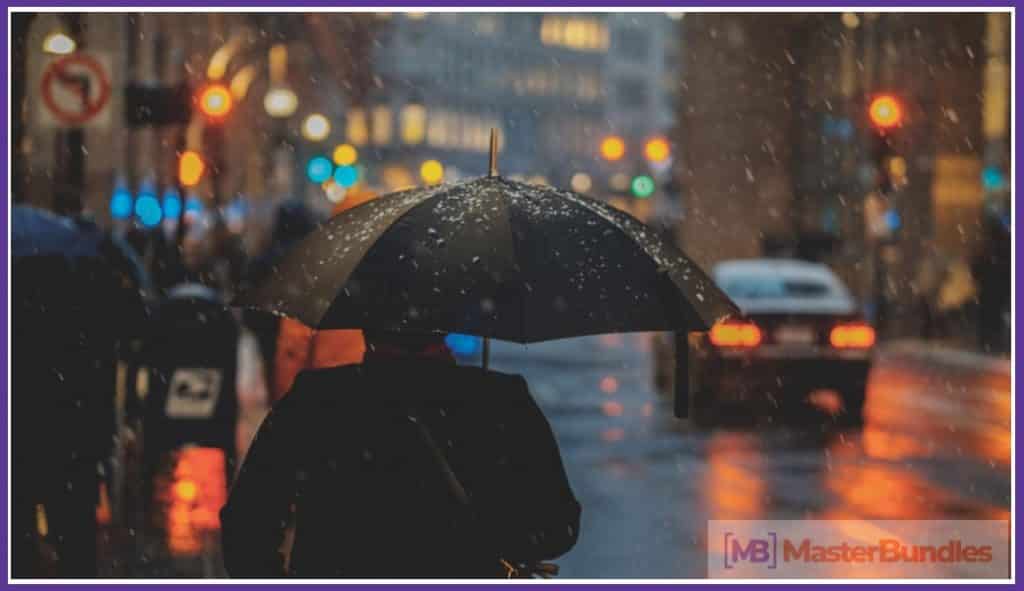 TOP 5 Best Rain Overlay Bundles in 2020
| Product Image & Rating (Out Of 10) | Product Name | Price |
| --- | --- | --- |
| | Rain Overlay: 30 Rain Overlays for Photoshop | |
| | 26 Rain Overlays for Photoshop | |
| | 1053 Spectacular Overlays png | |
| | Lightning Photo Overlays | |
| | 1100 Photoshop Overlays Mega Pack – Extended License | |
How to Apply Rain Overlay
Any sort of overlay and rain overlay is not an exception, is actually pretty simple to use. So if you decided to apply this fancy effect to some of your pictures, here is what you will have to do:
1. Open your original image in Photoshop;
2. Head to the Select File section in order to open the overlay you would like to use;
3. Go to Image > Image Size to resize your overlay so it fits the size of your original picture;
4. Head to Select > All > Edit > Copy in order to copy the overlay frame you would like to use;
5. Paste the overlay onto your original image;
6. Change the Layer Mode to Screen;
7. Adjust the layer opacity in order to make your rain overlay transparent;
8. Utilize mask or eraser and soft brush to edit your photo as well as to clean some parts of it if needed;
9. Merge your layers;
10. Save the picture.
As you can see, adding a rain overlay to your photo is super easy and you can totally do that even if you are not good at editing. In case you want to find out more useful tips and tricks on working with overlays, make sure to check out this video tutorial.
Rain Overlay PNG Examples
Since you already know that working with overlays is surer easy, exciting and fun, you might want to take a look at some of the loveliest examples that will surely back you up in various situations as well as any emergency. So here come the best rain overlay PNG collections that you don't want to miss.
26 Rain Overlays for Photoshop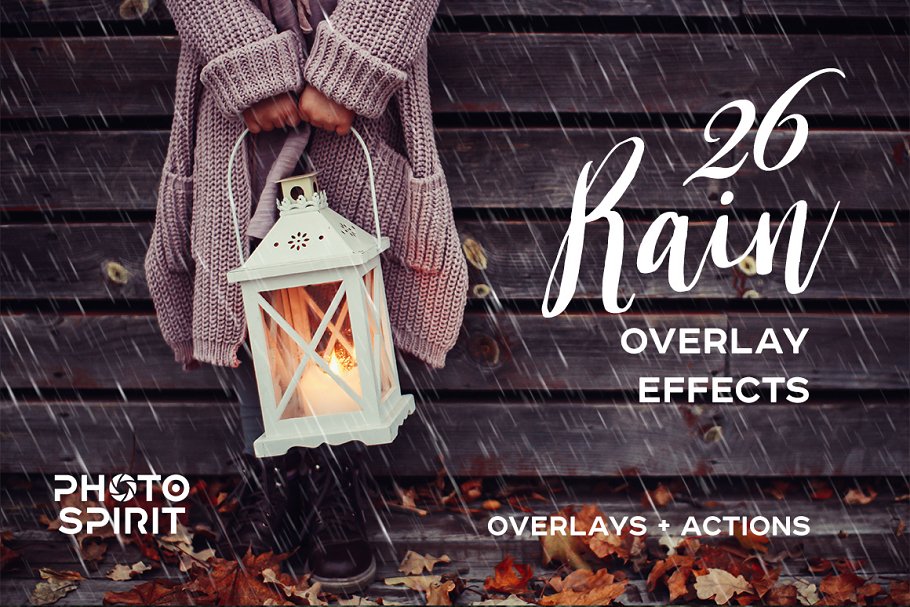 Rain Overlay: 30 Rain Overlays for Photoshop

Price: $9
Amazing collection of 30 rain overlays with transparent background is waiting for you here. Features: 5000x, 300 DPI, PNG format, transparent background.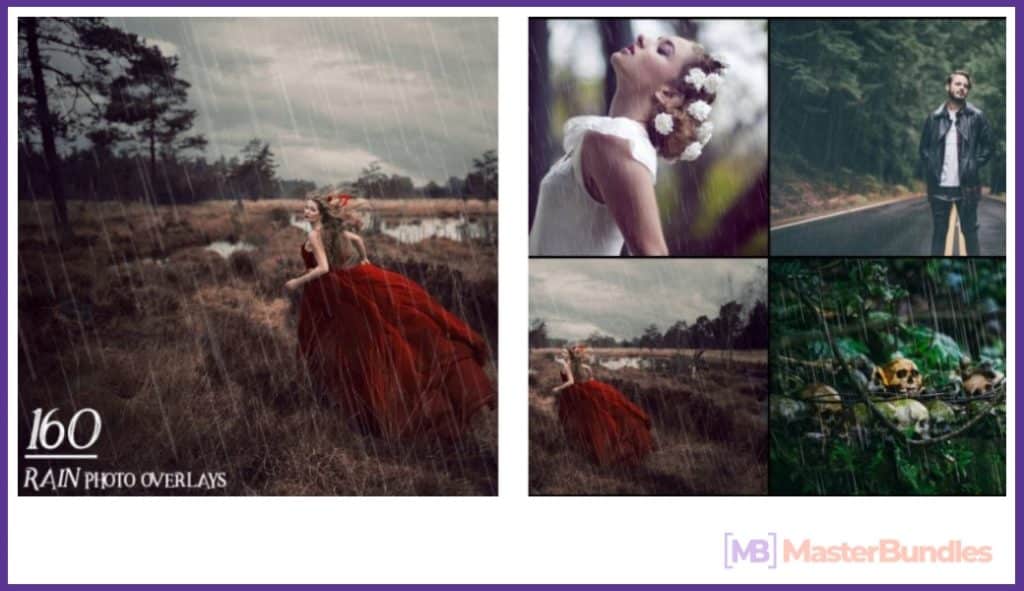 Price: $9
A huge collection of 160 unique rain overlays that will surely back you up in any situation. Well, do not hesitate and take a closer look at it.
525 Overlays: Rain, Snow, Lightning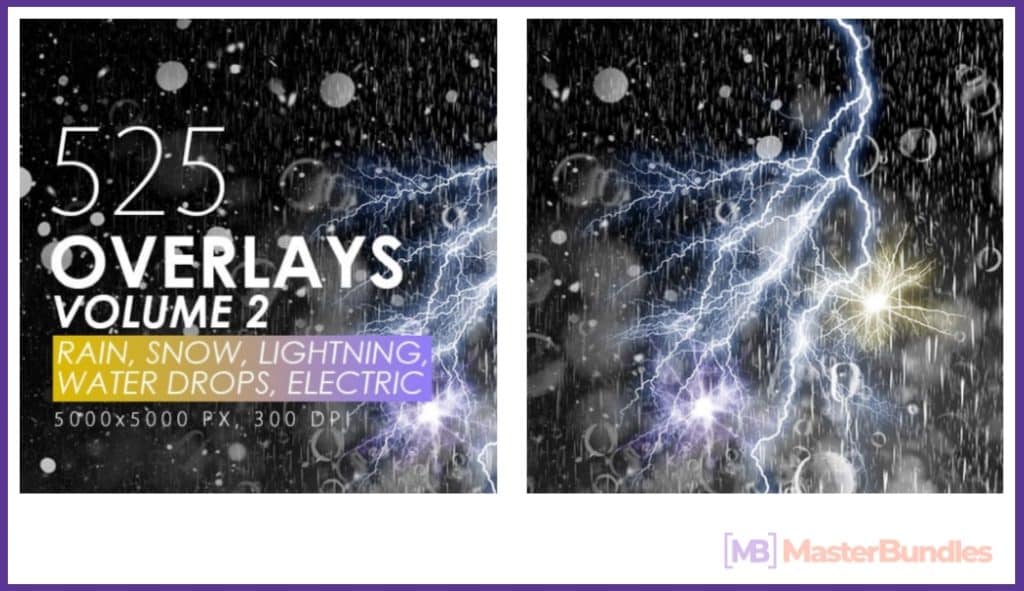 Price: $15
Another tremendous bundle for creating any sort of weather on your pictures, so make sure to check it out, it is definitely worth a shot.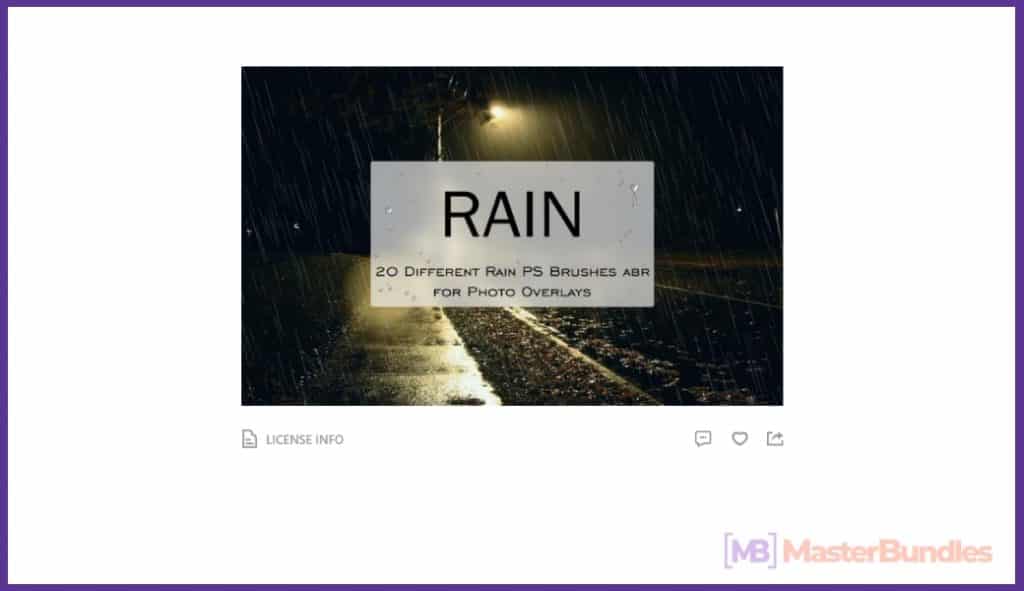 Price: free
A stunning free option for those of you who do not want to spend money but still want to get a fancy overlay.
Rain Texture Photoshop Overlay Free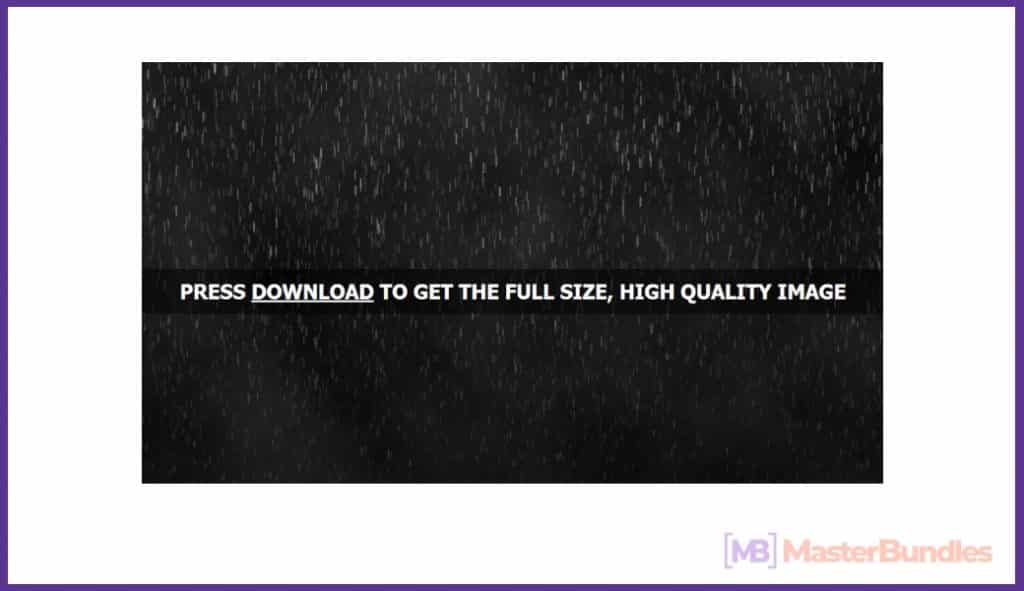 Price: free
One more free option that will simply take your breath away, so go ahead and download it now.
Rain Overlay Footage – Free Clip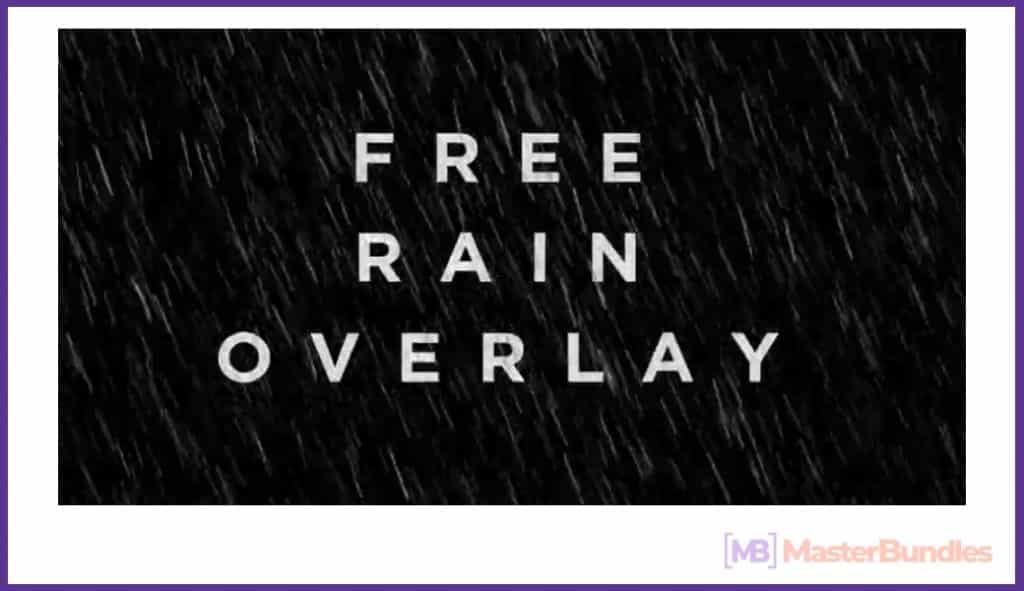 Price: free
A dynamic option for making hypnotizing GIFs and videos. Well, just go ahead and download it, it's completely free.
Wet Glass Overlay Rain Drops Gray Foggy Window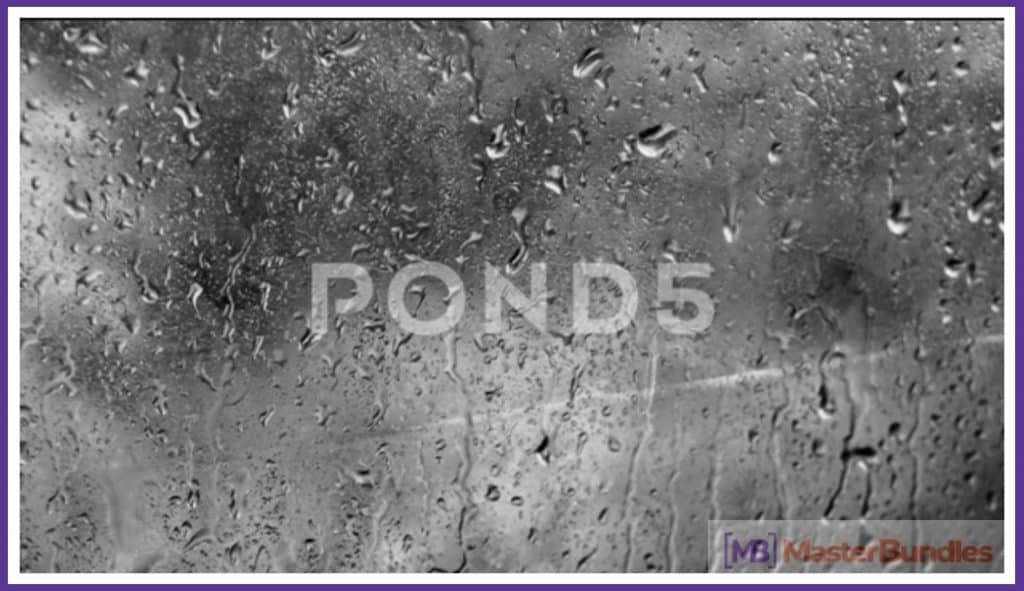 Price: $25-$50
One more dynamic option that will perfectly work for various types of projects.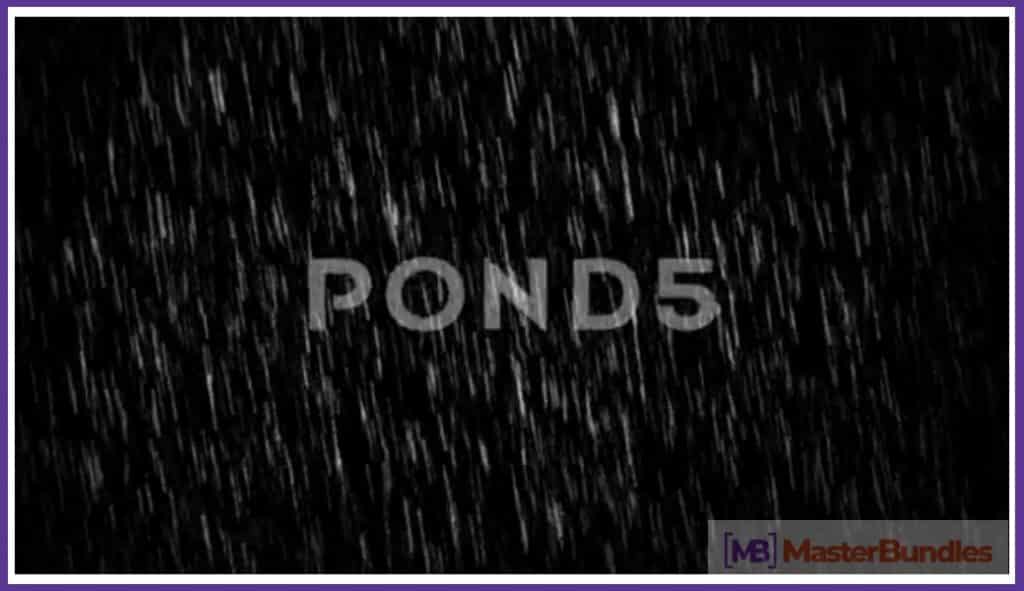 Price: $25
A realistic dynamic overlay that will be super handy for every video engineer.
Rain Overlays, Realistic Rain, Rainfall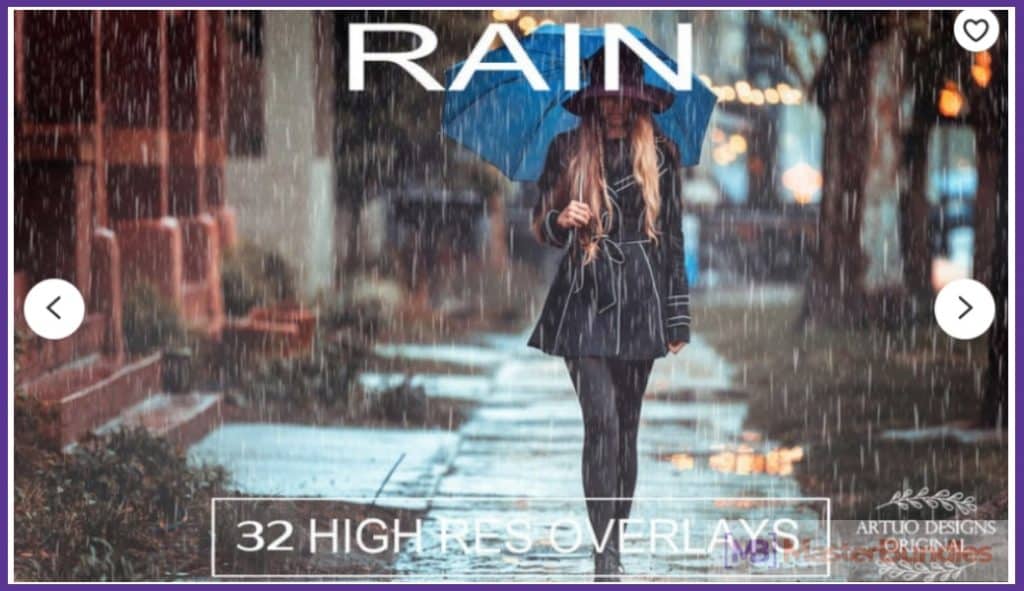 Price: $2.76
This one is a realistic solution for creating truly mesmerizing photos, so go ahead and take a good hard look at this collection.
50 Rain Overlays, Falling Rain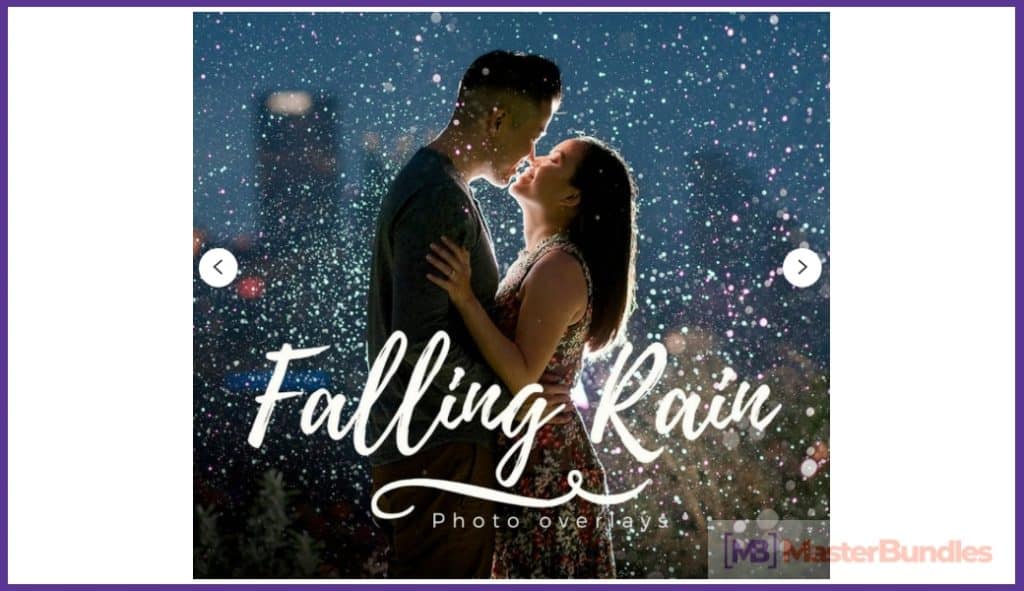 Price: $4.89
Another huge collection for a rather affordable price. Well, stop hesitating and give it a chance to prove itself to you.
55 Rain Drops Rainbow Weather Fog Photo Overlays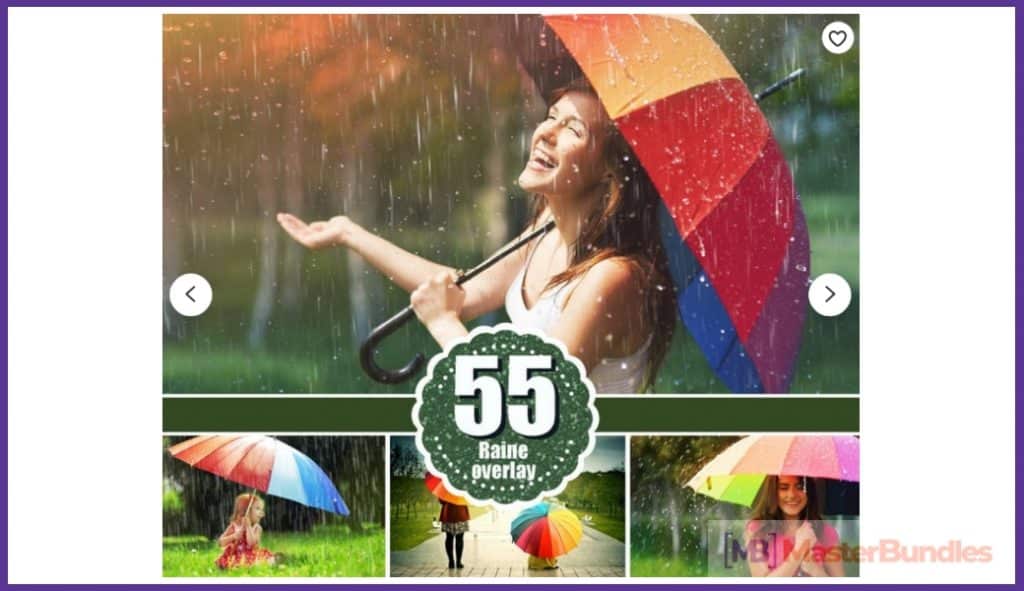 Price: $9.90
Last, but surely not least, a lovely collection of raindrop overlays that will no doubt conquer your heart.
Final Word
Editing skills are among the ultimate must-haves for pretty much every modern photographer, so mastering those is something you definitely want to do during the quarantine. Overlays, in particular, are among the most beautiful and simple in use Photoshop effects, which means that experimenting with them is always a good idea. Well, get some lovely rain overlays and start creating your masterpieces.
What are the other Photoshop effects you want us to discuss in our further articles? Let us know in the comment section down below!
FAQ
☔ Why do I need a rain overlay?
A couple of rain overlays is definitely a must for your effects collection simply because you cannot control the weather and make it rain when you want to take a couple of pictures of people kissing in the rain. Moreover, if it is actually raining during your shooting, you probably will not want to risk shooting outdoors because cameras and other expensive equipment may not survive this. Thus, it's better to get some overlays and improve your editing skills.
☔ Free or premium?
As you can see from our list, it's possible to find a decent free rain overlay. At the same time, premium ones are usually fancier and look more realistic. That being said, if you have some extra money, go ahead and get a premium product. If you cannot afford that at the moment, feel free to go with a free option.
☔ Where can I get a lovely rain overlay for Photoshop?
There is a whole bunch of marketplaces that offer various overlays, so you want to check out such trustworthy ones as MasterBundles, Creative Market, or Etsy.
Please take a moment to pin this post to Pinterest
Was this page helpful?
We will be happy if you decide to share this article with your friends on Facebook. Just click on the button and you're done
What are your concerns?
Thanks for your response!
You have already left your review.
While writing this article I tried to refresh my knowledge about photography as a form of art as well as various Photoshop effects and the ways to work with them. Thus, I checked out many bloggers' articles on these topics in order to become at least a little bit more qualified in this question. So I got my inspiration from the following resources:
Grace, Pamela. "How to Apply and Use Photoshop Overlays." YouTube, www.youtube.com/watch?v=mwJJIxZijRI. Accessed 1 Apr. 2020.
"How to Use Overlays in Photoshop." The Luxe Lens, www.theluxelens.com/pages/how-to-install-photoshop-overlays. Accessed 1 Apr. 2020.
Reffie, Alex. "Make It Pop with Colorful Photo Overlays." Storyblocks, 2018, blog.storyblocks.com/inspiration/color-overlay-photoshop/. Accessed 1 Apr. 2020.
Disclosure: MasterBundles website page may contain advertising materials that may lead to us receiving a commission fee if you purchase a product. However, this does not affect our opinion of the product in any way and we do not receive any bonuses for positive or negative ratings.