Table of contents:
The History of Postcards
There are three kinds of gifts: expensive, not very much and the postcard. Nostalgia or the time machine exists? The world is stepping forward and everything that was once a discovery, now is only the old version of modernity. It is very difficult to say when people first started using postcards. Each nation interprets in its own way the history of the first postcards.
Over time, the cards have changed fundamentally, and those that we use today are a little like the first copies of cards. Since then, many postcard options have been invented: artistic, standard, personalised, invitation, musical, with your voice, pop-up, electronic…
Instead of a rectangular two-sided card of 9×14 size, appeared folding cards (square, in the shape of a heart, a passe partout cards, etc.), multi-page invitations, cards with slots, with gold.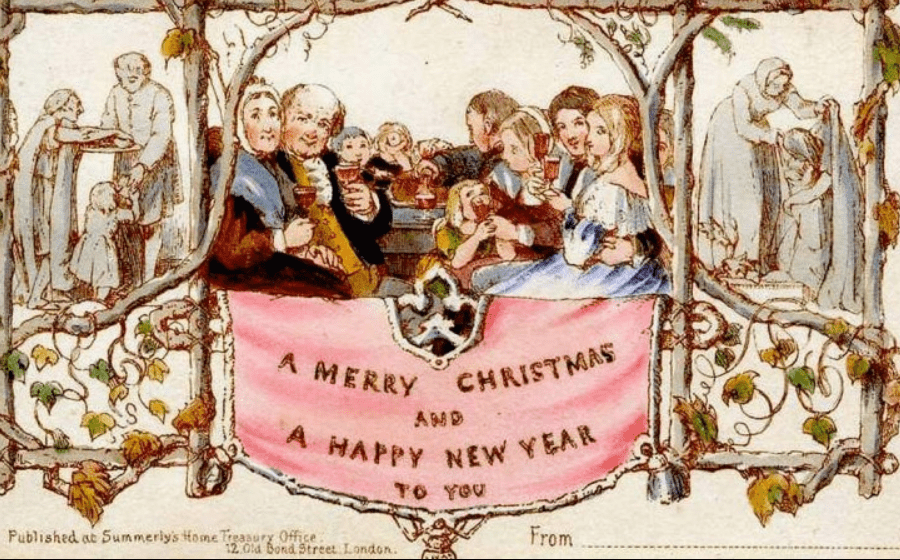 New service from MasterBUndles: send Postcard
In fact, in recent years, postcards can be easily downloaded from the Internet and sent via e-mail or your favorite instant messenger. But is there a soul in it?
It is great today to do a presentation, performance! It is boring to give only a gift without wishes and cards. And what if you want to congratulate a friend on the other side of the world? After all, you need to get emotion. In this case, a postcard is absolutely necessary. Especially such creative greeting cards from Masterbundles. Nice heartfelt greetings from the past.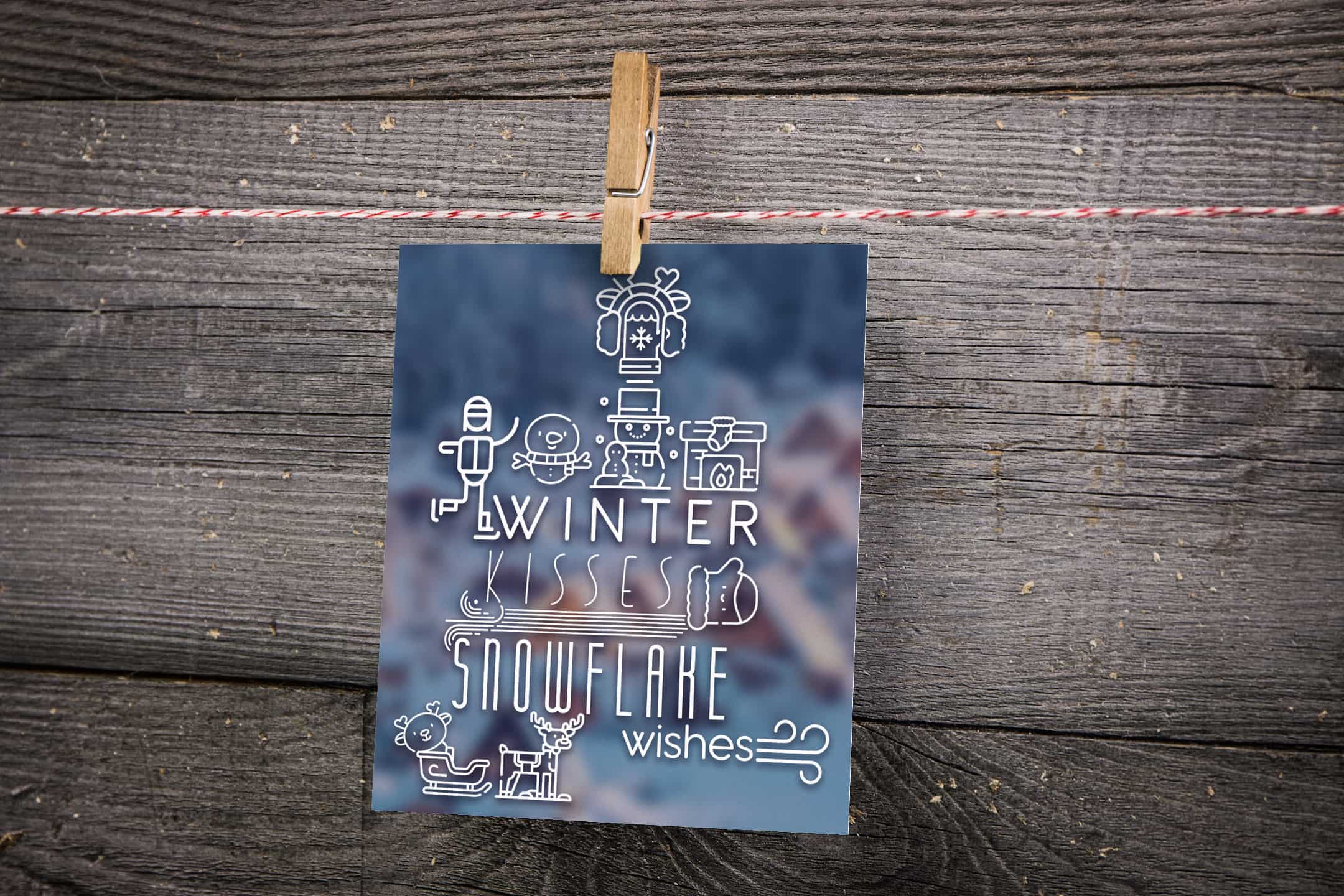 Indeed, thanks to this service, you can send this real, non-virtual postcard to your friend, someone from your family or a lover with only one click. All you need to do is order delivery on the website. You can write any wish and sign it with your own hands! Based on your inner sense and imagination, you can create a truly beautiful and unique gift. The main thing is to do it with love.
The process of creating a postcard
The process of creating a postcard is a clear technological chain from the source code to the signal sample from the printing house, in which not only designers are involved. A single postcard is created quickly – often no more than two weeks pass from the idea to the result. However, large collections, holiday programs, such as Christmas, are created within a few months by the whole team. It all begins with thinking through the main concept, purchasing, or making custom-made illustrations.
Nowadays the card most often is an addition to a gift or a small souvenir. The main communication function of the postcard faded into the background. The world is changing, and it is inevitable. And yet, the postcard is a very subtle indicator of the standard of living, the level of well-being of the population of the country. After all, this is not an essential goods and not the most expensive thing. And only happy people can share their happiness!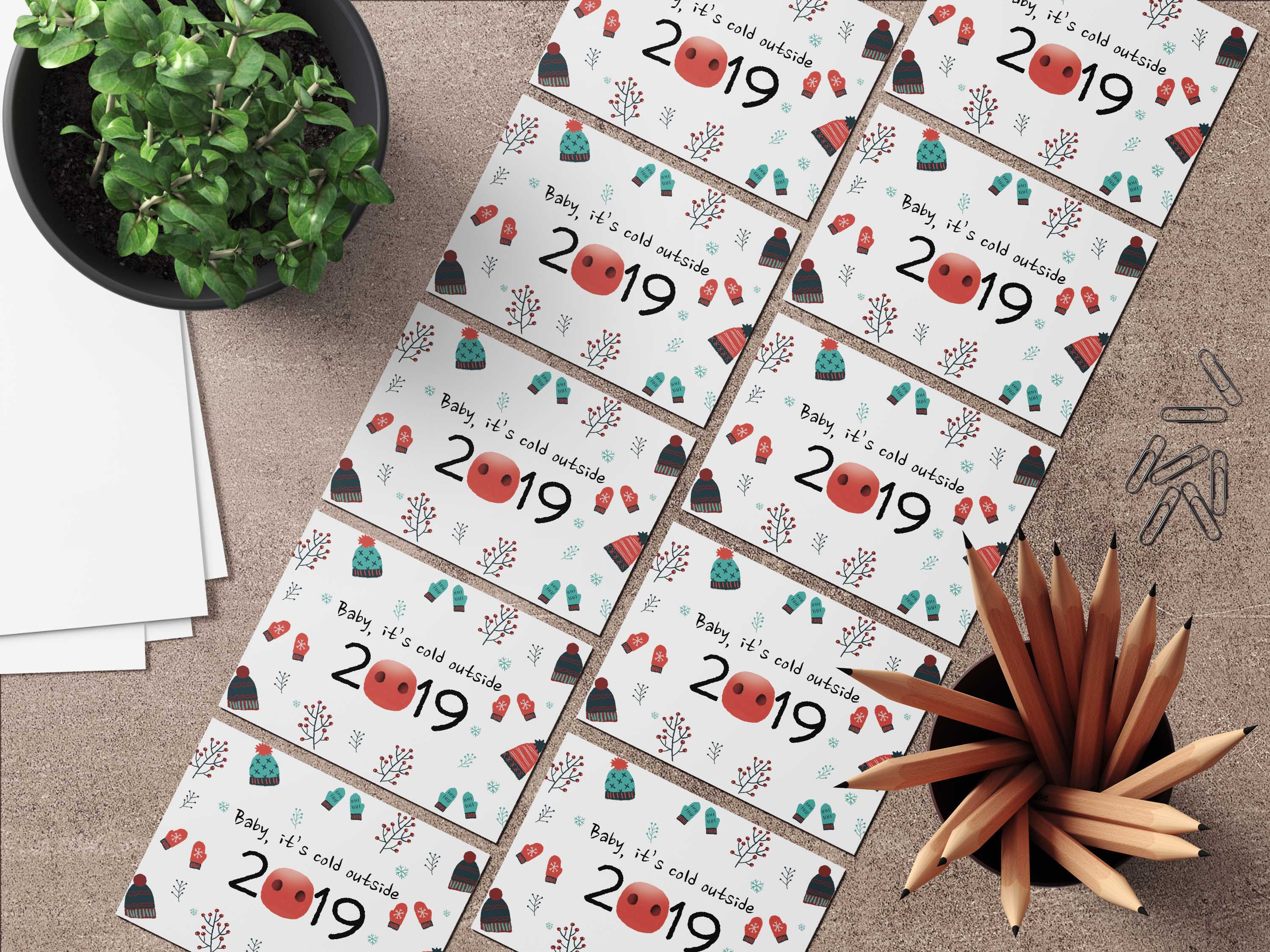 So step by step. How to send a postcard?
Think about what the postcard should be, what's the occasion ( Christmas, New year, birthday, Valentine's day, thanks for a delicious dinner and pleasant conversation, wedding, Thanksgiving day or you just want to wish a person a good day and great mood etc.);
Go to this site: https://masterbundles.com;
Find what you would like to send (or refer to the contact center for help);
Tick;

Enter delivery information (It can be sent to several friends at once);

Make a payment;
Accept gratitude from the recipient or maybe even a back card for you.
By the way, are you familiar with such a concept as "postcrossing"? Postcard sharing service. Despite the fact that this whole undertaking seems mediocre enough, postcrossing is an incredibly exciting way to communicate with interesting people from around the world. Often simple "postcard" contacts develop into true friendship. Well, in general, postcards are a real way to understand that we live in the real world, and not in the Matrix.
Masterbundles postcard features:
Your friend will receive a real cardboard card in an envelope;
You can also buy an electronic version of your postcard;
You can write any text, choose any picture;
You can send a card to three recipients at the same time;
The company can deliver your gift to any country in the world;
Letters will be sent from Ukraine in a nameless envelope, so do not forget to write the name that must be mentioned on the card;
Delivery will take some time, so it will probably be wise to order it in advance;
You give great emotions to other people.
The gift chosen with love is recognized immediately by the desire to guess the taste of the addressee, by the originality of the idea, by the very manner of presenting the gift.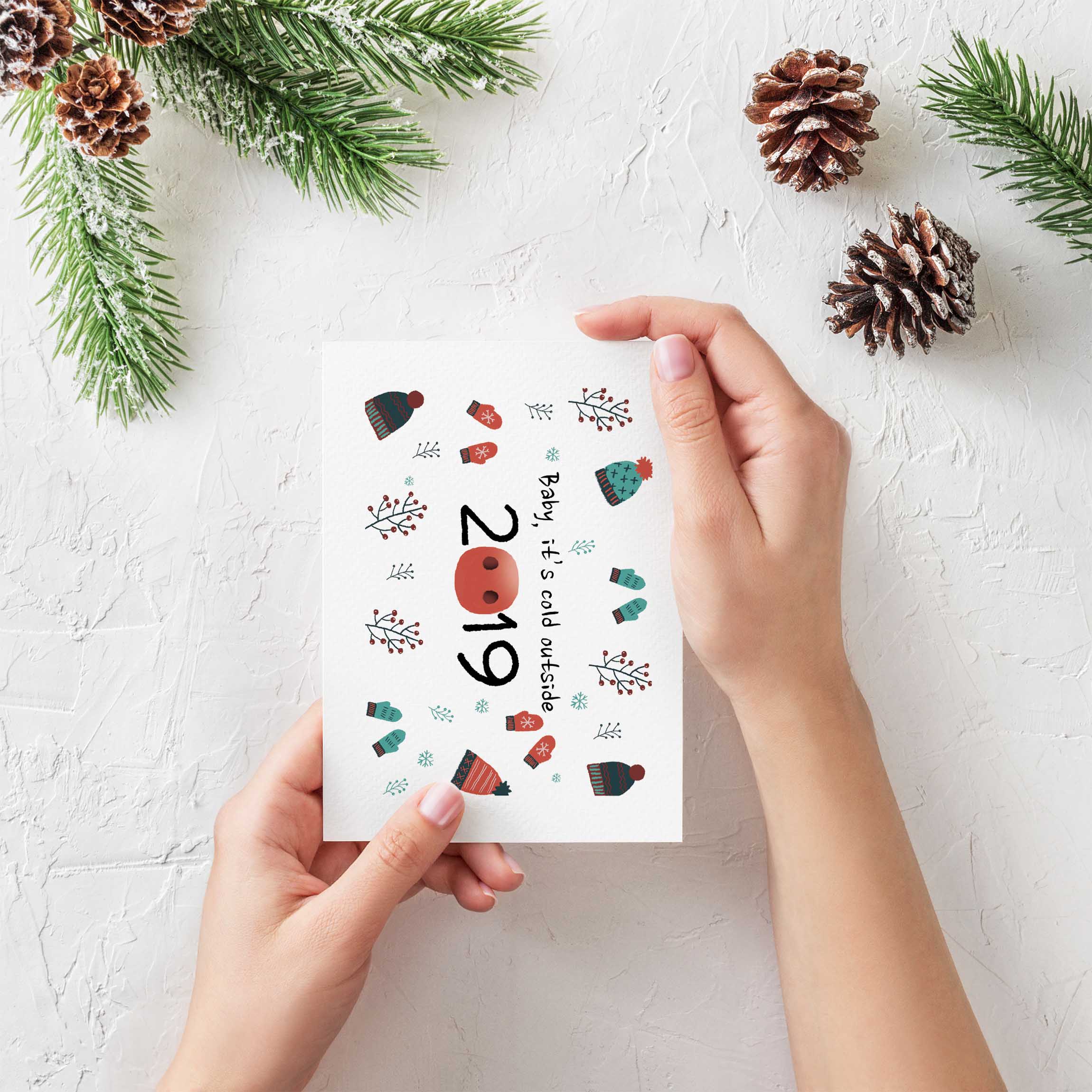 Top Winter and New Year Postcards by MasterBundles
Masterbundles is a fairly young company, and the process of creating new ideas is quite impulsive. The best inspiration is you! People who like what they do. Of course, these are not such giants like "American Greetings" or "Hallmark Cards", but they all share one goal and one idea: They seek to create a more emotionally connected world and making a difference in the lives of others, to inspire someone.
Do not wait for a reason to make someone nice, please your friends, remind your relatives how you love them, congratulate someone with the fact that today has come!
Winter Typography PostCard – $3 ONLY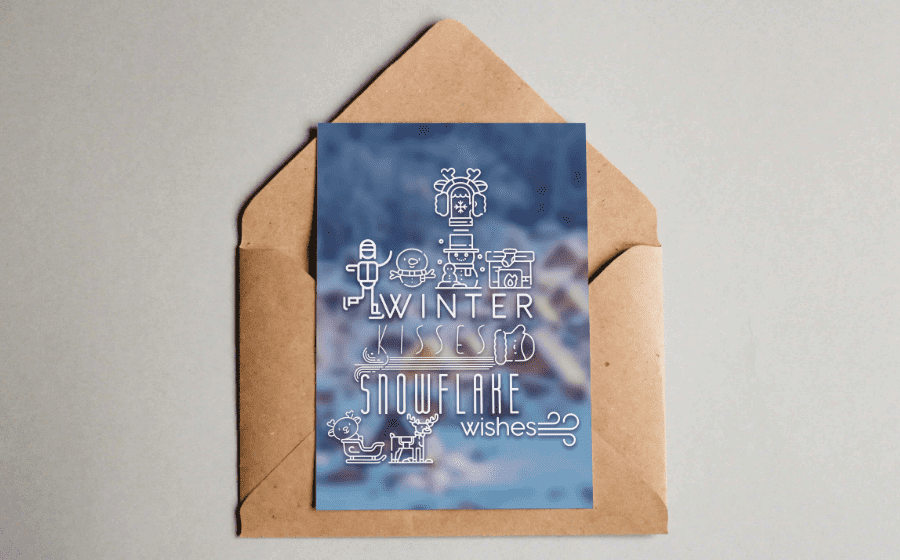 Give Your Friend a Non-Virtual New Year Card!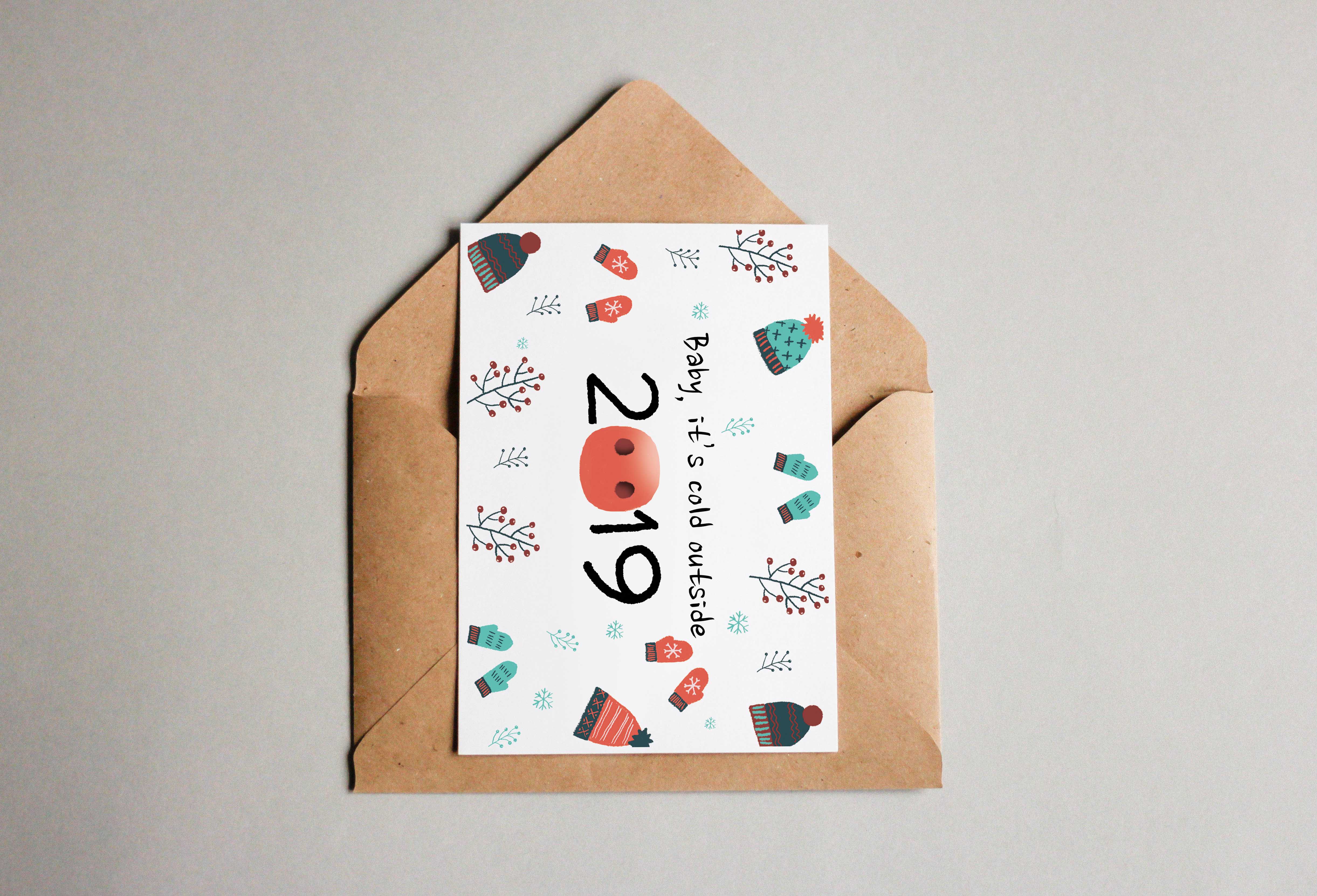 We think, your close people will be delighted when they receive these cards. And with a wide array of greeting cards to choose from, you will find many ways to make them smile. Hence, we have reached the conclusion that this is a terrific way to give a piece of your love that a person can save for life in his heart and in his memories box. Yes, we keep up with the times, but no one has canceled the pleasant things) Because as Jean-Jacques Rousseau said, "The surest way to get the love of others is to give them your love." Choose your way to tell your friends and family what you think. Let the celebrations begin!
Video About Best Greeting Cards for Perfect Holiday Gifts