Best Friends Clipart. Web products are those elements that everyone can use for almost any purpose. You have probably been in a similar situation when you wanted to add a unique element to a project. In this case, you urgently need illustrations. You don't necessarily want to settle for the first ones you find, but finding some that clearly correspond to the content is ideal.
It would seem that a clipart image is a small unimportant item. It is actually a couple of objects, made up of strokes and some color fills. The number of combinations of these elements is so great that you can almost always find a perfectly desired design, which clearly represents your idea. A good illustration is always more than just a decoration. It should, at the least, catch the target audience's eye. And ideally, your image should have a certain context that sends the message you want to send in the most appealing way.
If you consider clipart images to be primitive, we are ready to change your mind. We offer you some very attractive, realistic best friends cliparts. The range of possible uses for these products is quite wide. If you have some great design ideas and just need to add a bit of creativity to them, we are here to help you. Create bright postcards, invitations, and greetings with MasterBundles.
Best Free Best Friends Clipart
Best Premium Best Friends Clipart
Please take a moment to pin this post to Pinterest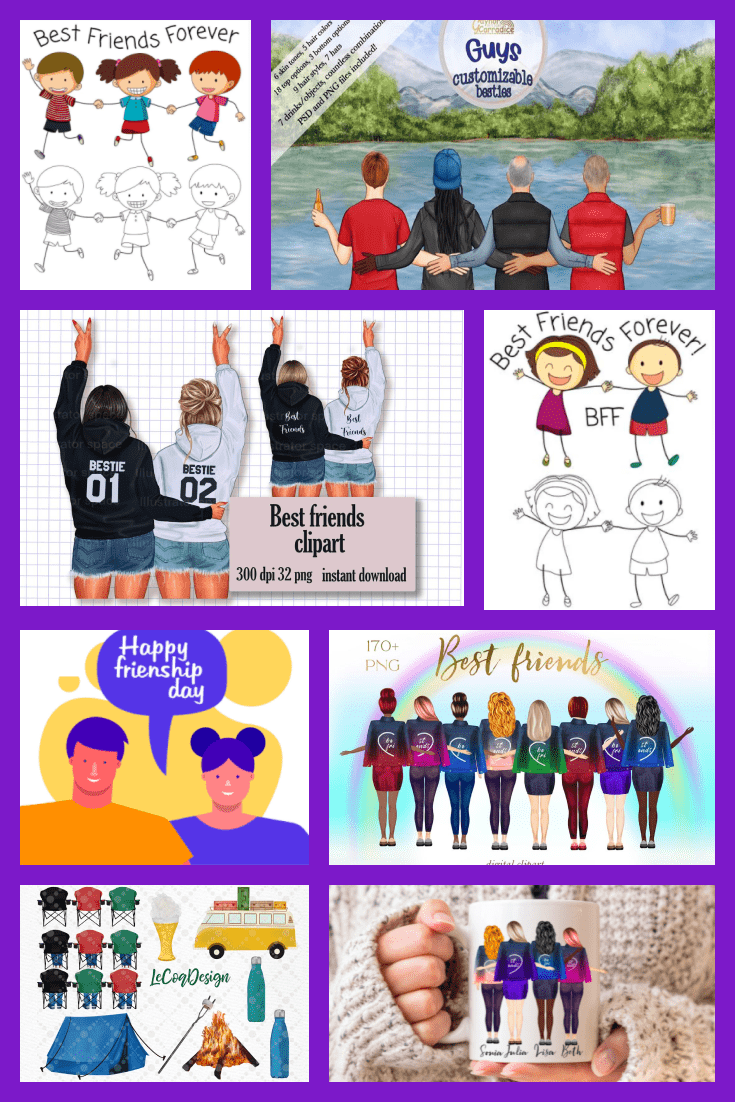 Disclosure: MasterBundles website page may contain advertising materials that may lead to us receiving a commission fee if you purchase a product. However, this does not affect our opinion of the product in any way and we do not receive any bonuses for positive or negative ratings.