Symmetric Ornament Adobe Illustrator Templates
Symmetric Ornament WORKSHOP — this is a large collection of templates for Adobe Illustrator, you can use to instantly create symmetrical patterns of different styles.
Very easy to use – you draw or insert elements of one segment and automatically get the result of the symmetrical segments of the ornament.
There are four types of symmetries: reflection, reflection-crop, rotation and rotation-crop. Total contains 25 templates .AIT, 6 pre-made logo templates, created using a template 6-Reflection.ait
---
WORKSHOP INCLUDED:
2-Reflection.ait
2-Reflection-crop.ait
2-Rotation.ait
2-Rotation-crop.ait
3-Rotation.ait
3-Rotation-crop.ait
4-Reflection.ait
4-Reflection-crop.ait
4-Rotation.ait
4-Rotation-crop.ait
5-Rotation.ait
5-Rotation-crop.ait
6-Reflection.ait
6-Reflection-crop.ait
6-Rotation.ait
6-Rotation-crop.ait
8-Reflection.ait
8-Reflection-crop.ait
8-Rotation.ait
8-Rotation-crop.ait
9-Rotation.ait
9-Rotation-crop.ait
10-Reflection.ait
10-Reflection-crop.ait
10-Rotation.ait
6 pre-made logo templates
User Guide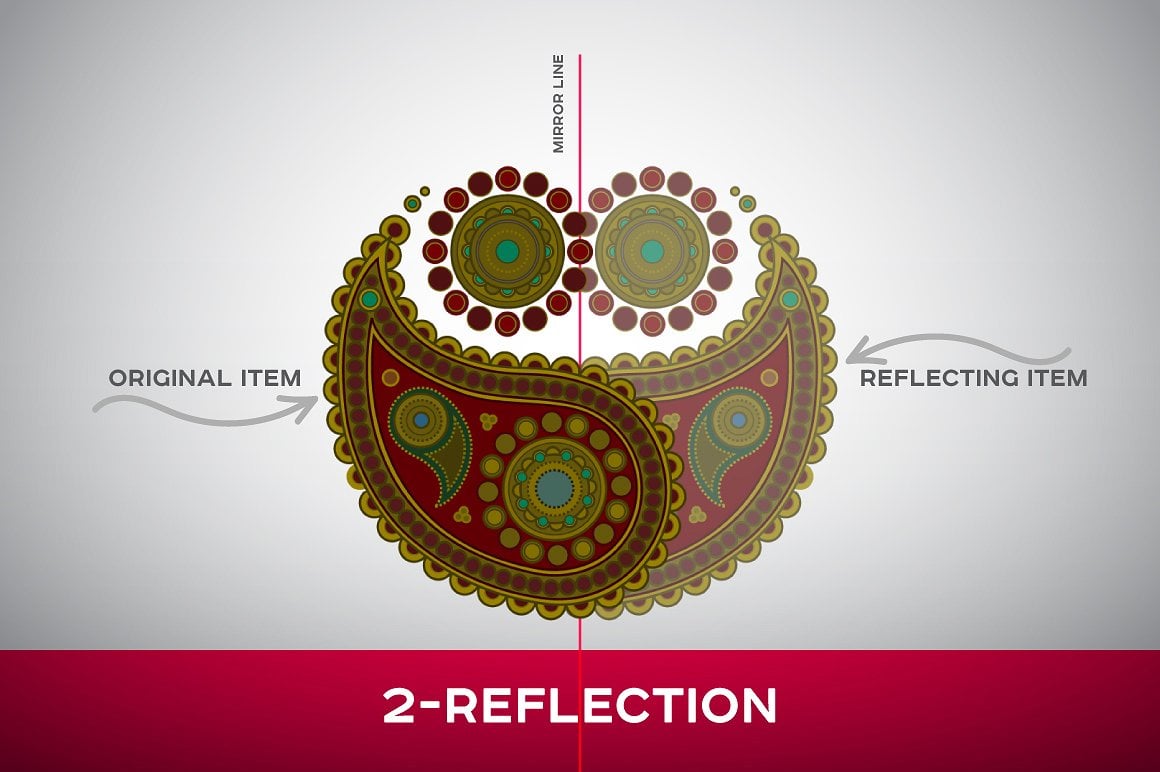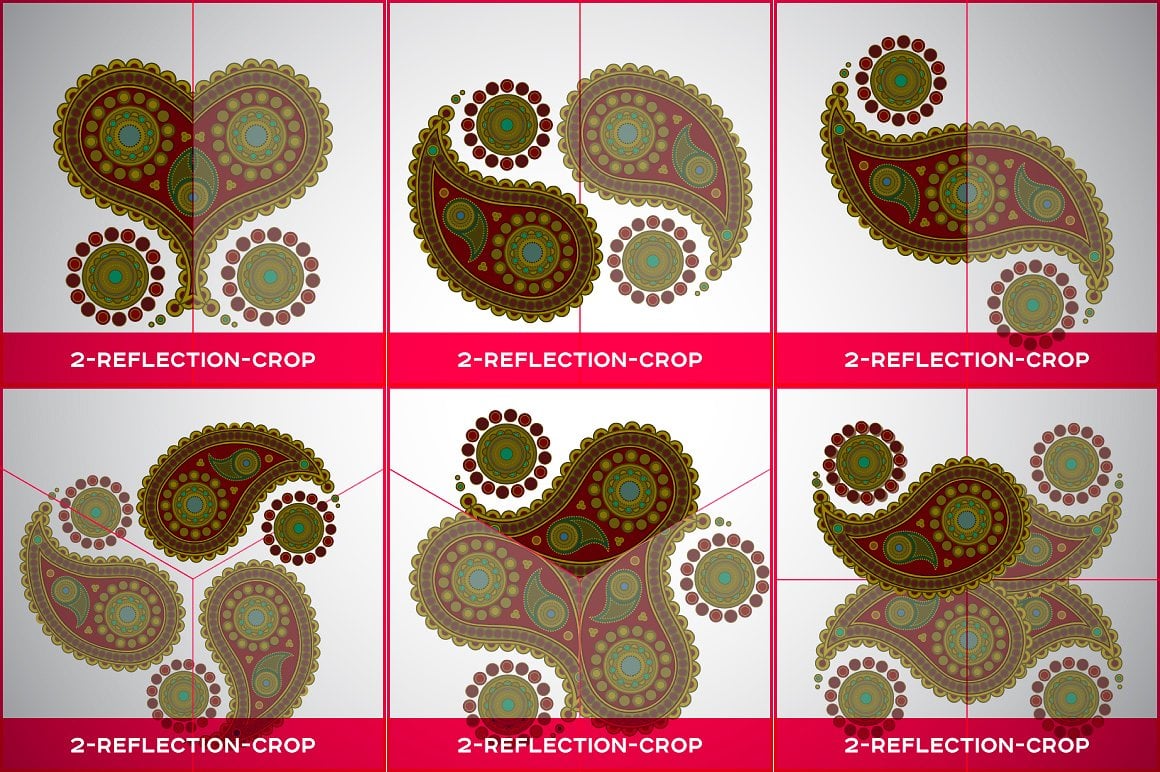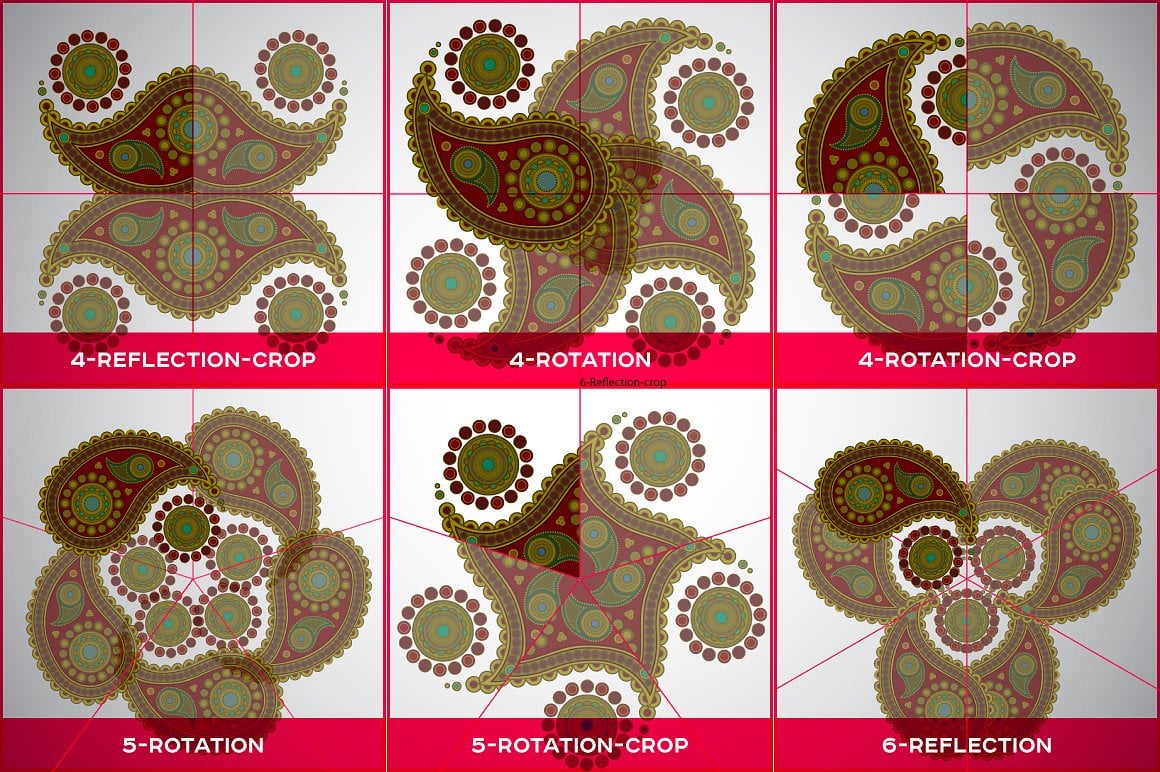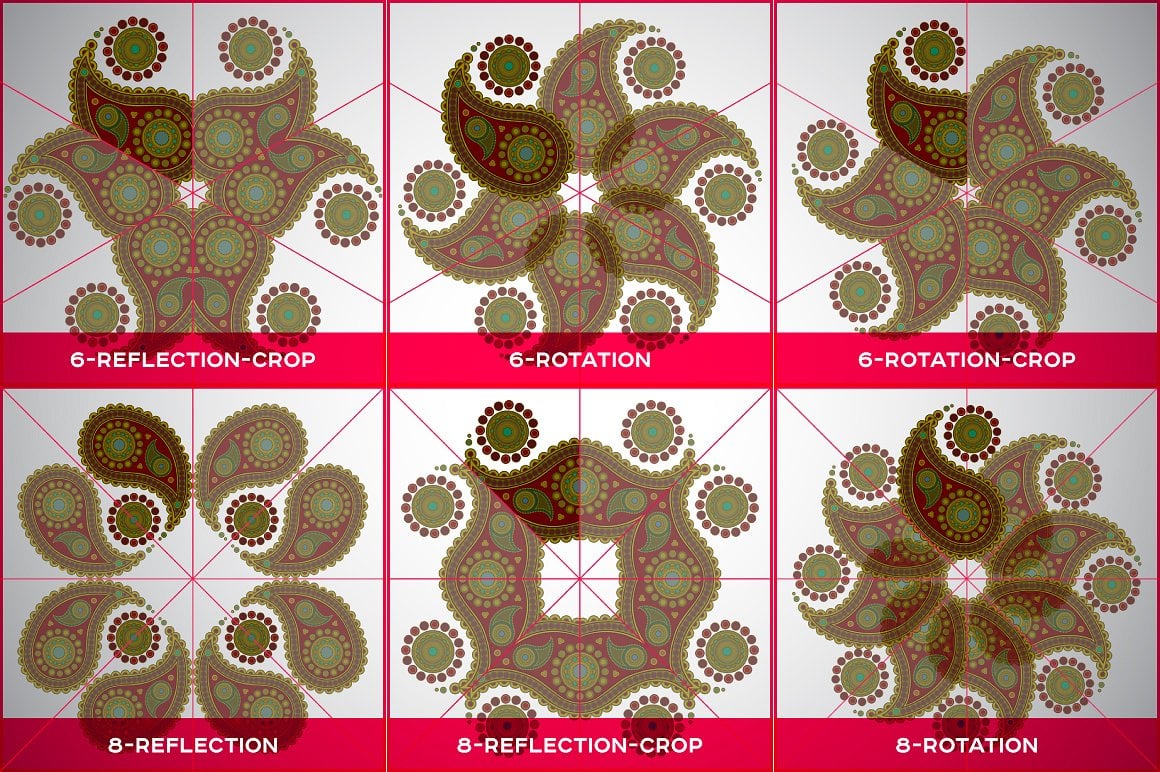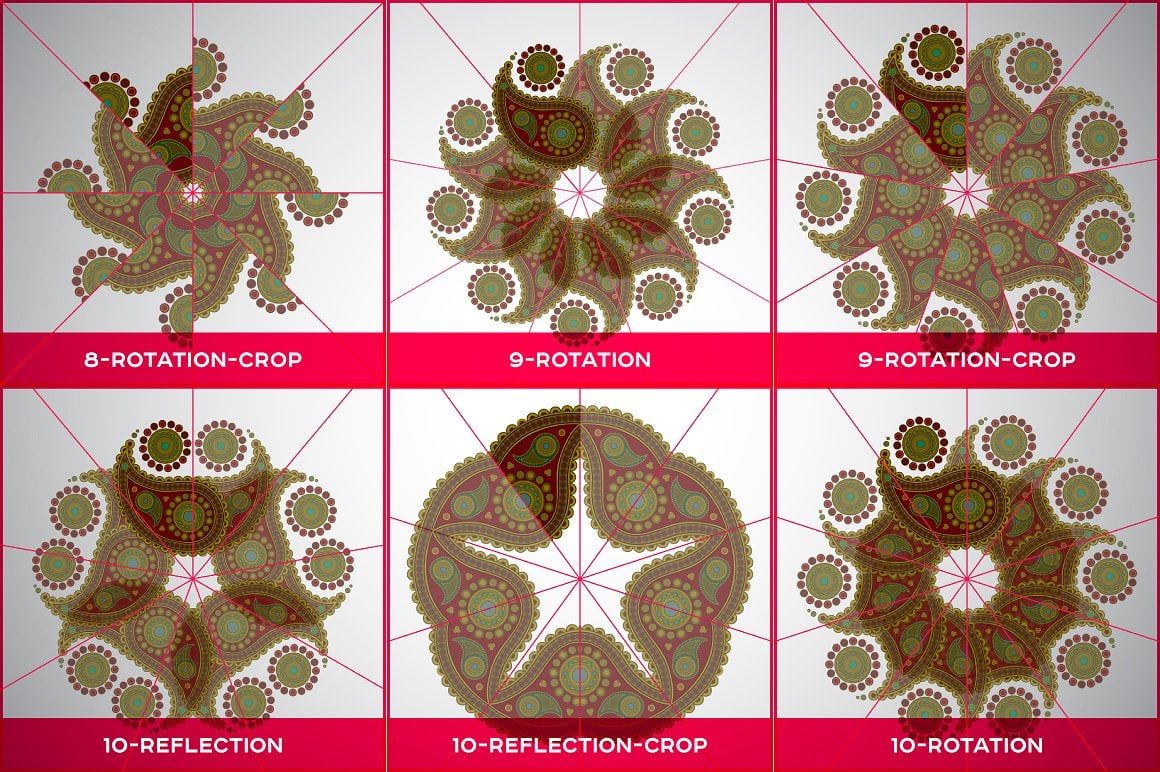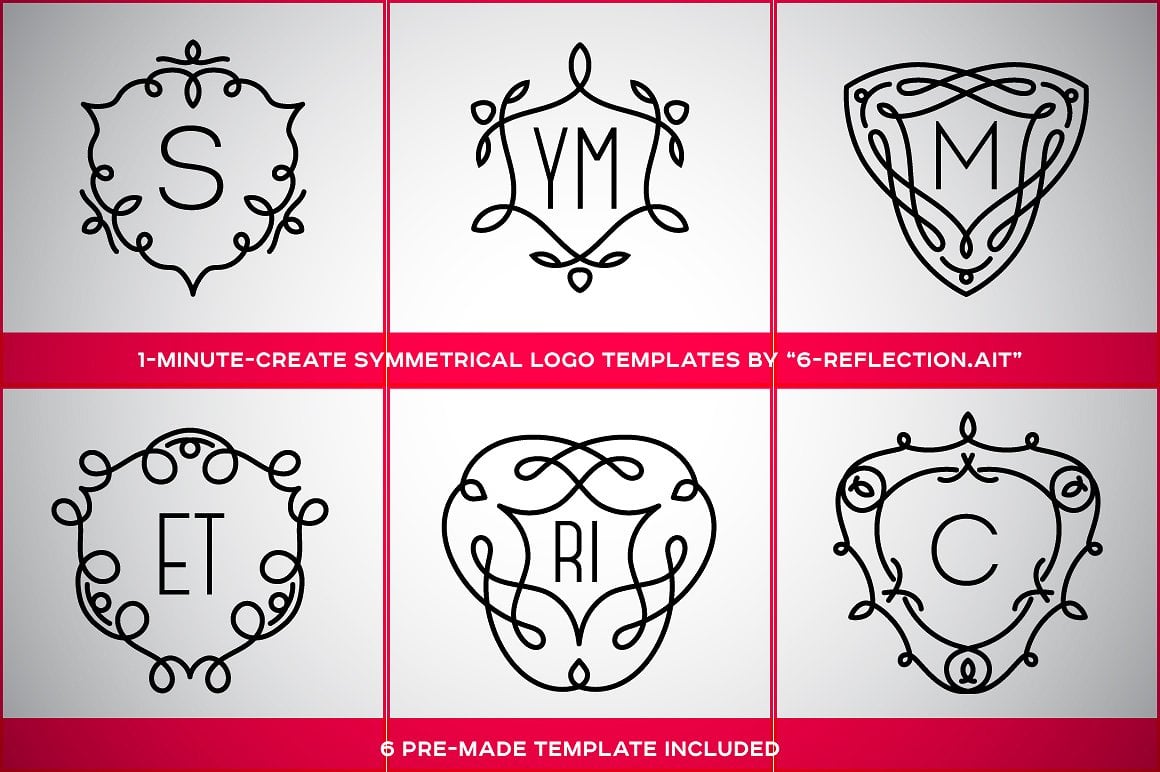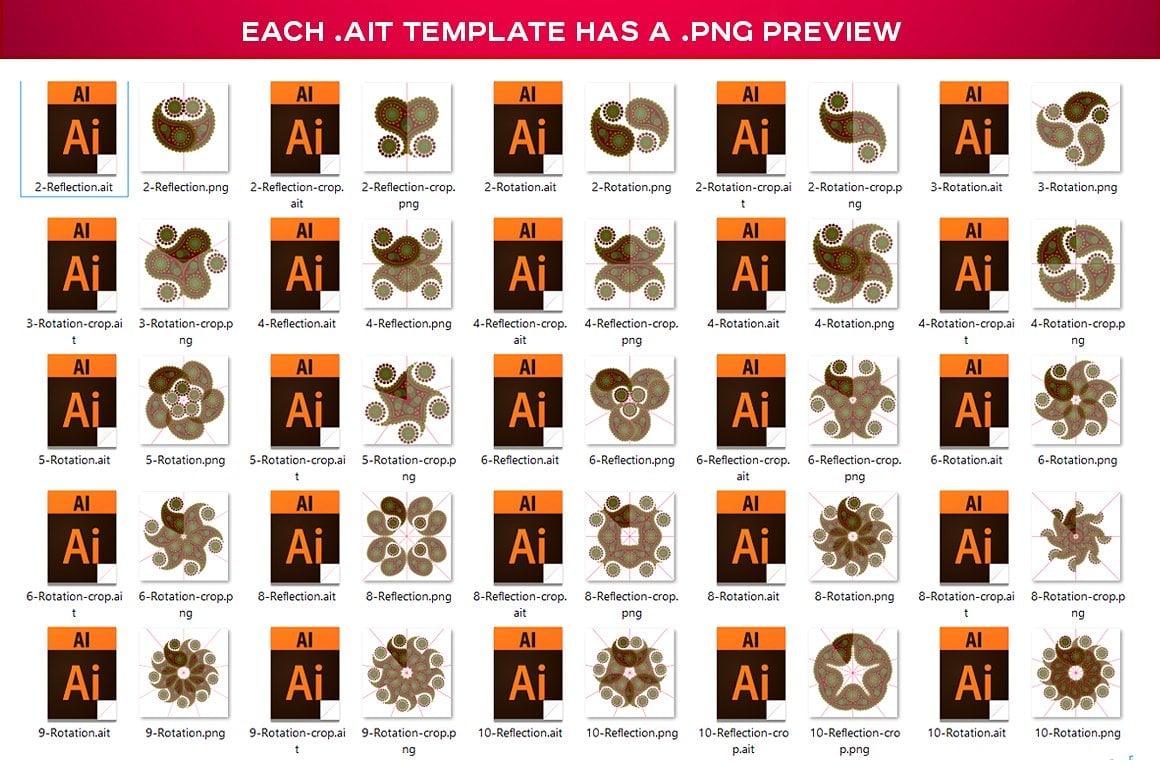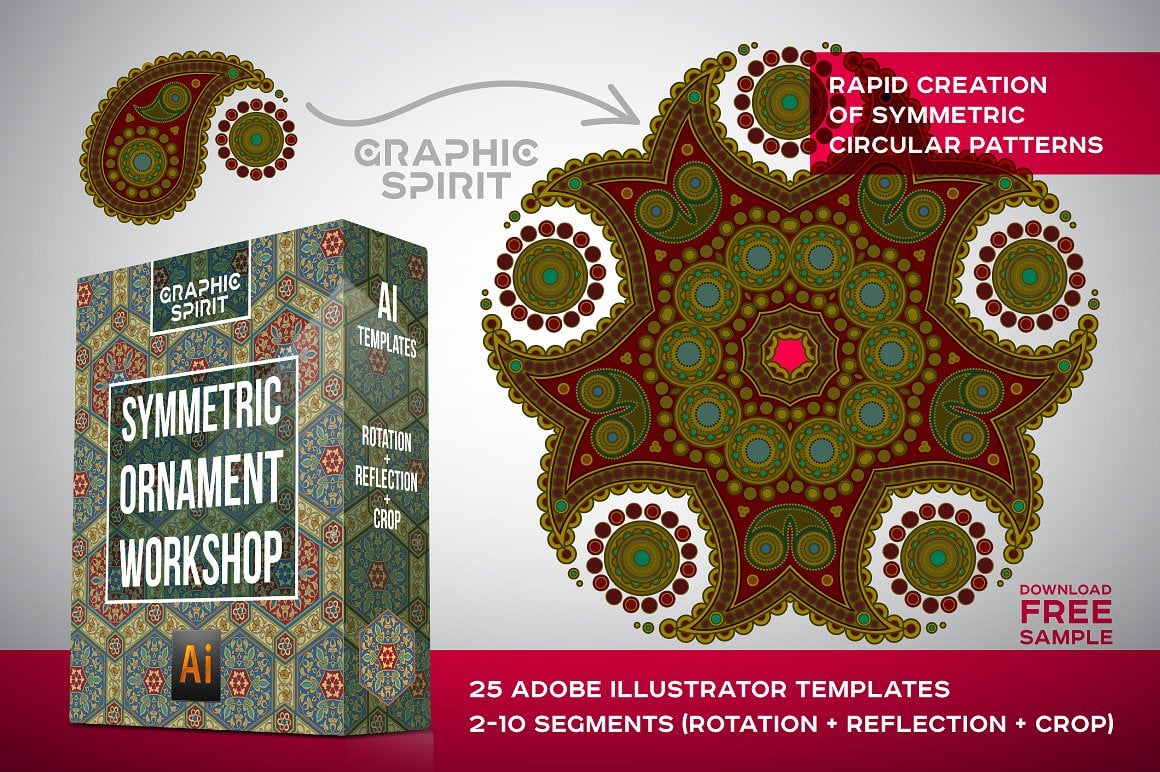 ---
Exactly what is design bundle?
Almost every artist, as a competent specialist, surely can draw anything from scratch. But for the most purposes, it is going to require too much effort and will not provide sufficient financial gain for him or her. For this reason almost all the graphic designers make use of pre-made visual elements – blend them, modify them and develop the design with their help. Nobody is going to purchase these components one at a time, that is exactly why they are put into graphic deals and marketed as a singular solution.
How do you spend less on deals?
There's a way to make the MasterBundles.com bundles cheaper. If you share this webpage via social websites – you receive the 5% price reduction for any of the graphic packages you prefer. That's a quite simple way to get a professionally developed tools cheaper.
Are bundle deals of any use?
For any single design project, you'll need a bunch of elements – a font, a number of photos, just a few icons, and so on. If you'd want to shop for all of them on an individual basis it will cost you lots of money! And so, that is why expert web designers always look for graphic packages to purchase. They permit obtaining a huge bunch of different components for a very modest price tag.
What types of graphic bundles are there?
The assortments of elements compiled into a graphics bundle deal are generally sorted in accordance with their kind and/or purpose. There may be deals with business card templates, icons and wedding invitation templates, etc. Besides that, you may also find graphic deals designed for St. Valentine's Day, NA, St. Valentine's Day, or St. Valentine's Day.
Other Packages on MasterBundles.com
Except for graphic design bundles, you'll find a massive variety of other collections on MasterBundles. The deals of stock photos, fonts and logo templates are out there for your use. They provide endless possibilities for the design of various web projects. On top of that, you may find the full offers of WP design templates, courses and e-books, cv templates, slides, and various other elements.
What's MasterBundles?
If you feel as if you have lost track of time while searching for various tools and elements for your graphic design tasks, it is high time to understand more about MasterBundles. This is a marketplace offering the hottest tools (fonts, icons, logos, graphics, watercolors, presentations etc.) for designers, online marketers, and developers at a reasonable cost for a very limited time. What's more, you can use coupons and promotional codes for particular design deals. In order to not miss major information regarding the forthcoming promos, we recommend following our blog and signing up for the newsletter.