Twitch Offline Banner Templates. These days, the Internet can make your life a lot easier, because you don't have to go somewhere special to watch a tournament or communicate with someone who lives on the other side of the globe. One of the most popular services for streaming video is Twitch, which allows you to watch live cybersport tournaments, musical performances, or even just for the game of a person, the so-called streamer. There is even a special category for chatting, where you can just chat with the streamer and other people on various topics.
Definitely a huge plus is being able to watch live streaming recordings and various videos. It is impossible to describe or quantify how diverse the broadcasts on Twitch are, ranging from games to cooking shows to poker tournaments.
The biggest selling point of this platform is the opportunity to make money in two main ways, via an affiliate program or via so-called donations. Undoubtedly, for you to be watched and sent donations, you have to have a kind of charisma, a cleverness to interest the viewer. There are a lot of lost ideas about the look and feel of your channel, and it plays a big part in all of this. Not everyone likes looking at a blank page while they are waiting for your channel to start broadcasting. One of the key elements is the offline banner that appears in the middle of the page or in the player while you are not streaming.
You should agree that it is better to see a nice picture or an interesting image than a plain black canvas. That is why we have prepared for you an amazing collection of the best Twitch offline banner templates that will greatly decorate your profile page. You can also place the list of top donors on it, which will be seen by all and it will create a kind of sports interest. Download any of these free and premium templates and enjoy the selection made especially for you.
Best Premium Twitch Offline Banner Templates
Best Free Twitch Offline Banner Templates
Please take a moment to pin this post to Pinterest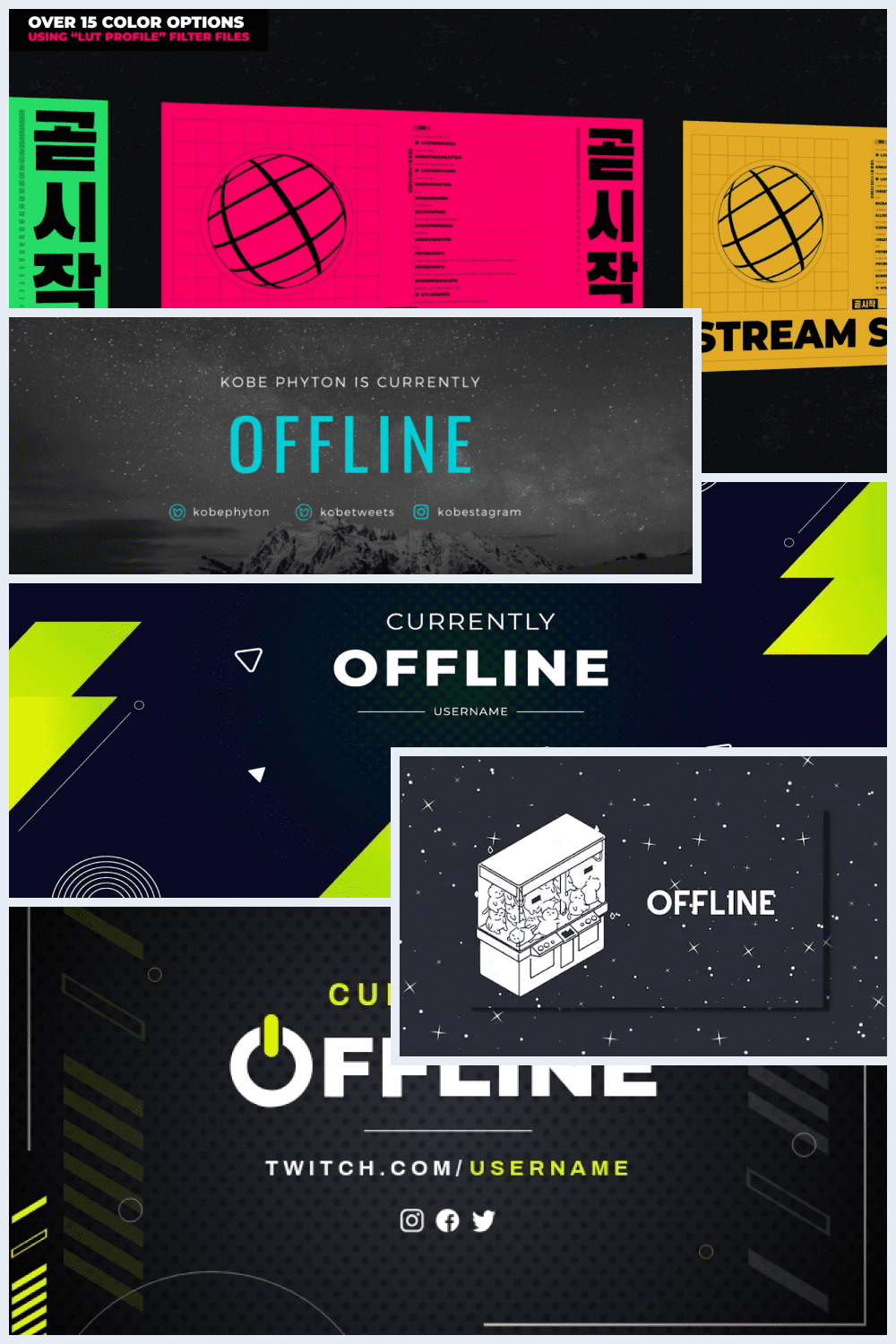 Disclosure: MasterBundles website page may contain advertising materials that may lead to us receiving a commission fee if you purchase a product. However, this does not affect our opinion of the product in any way and we do not receive any bonuses for positive or negative ratings.