10+ Best Fonts for Brochures in 2021: Free and Premium Fonts
Fonts for Brochures. Your font selection can have a huge impact on the final result of your brochure project. The right font can make your content attractive for readers, while a poor choice can have an opposite effect. Even the most innovative visual design can be damaged by inappropriate lettering.
Selecting the best font for brochures depends on the overall design, covered topic, branding strategy, and space limitations. During the creative process, you should also consider the size and readability of the selected font. They tend to help you integrate your content into a brochure. Whether you're looking for the best font for your tri-fold brochure, an online brochure, or a custom brochure, you should choose the one that helps you get the most out of your design.
Every font has a certain sphere of use. For example, you cannot apply gory fonts to an official document. Nor can you use a zigzag font in a conference document. So, you should think twice before choosing the right match for your brochure.
We aim to draw your attention towards the most attractive fonts for brochures. You don't have to use premium options to achieve an excellent result. If you don't feel like spending money, you can use one of the numerous free fonts.
Best Premium Fonts for Brochures
Best Free Fonts for Brochures
Please take a moment to pin this post to Pinterest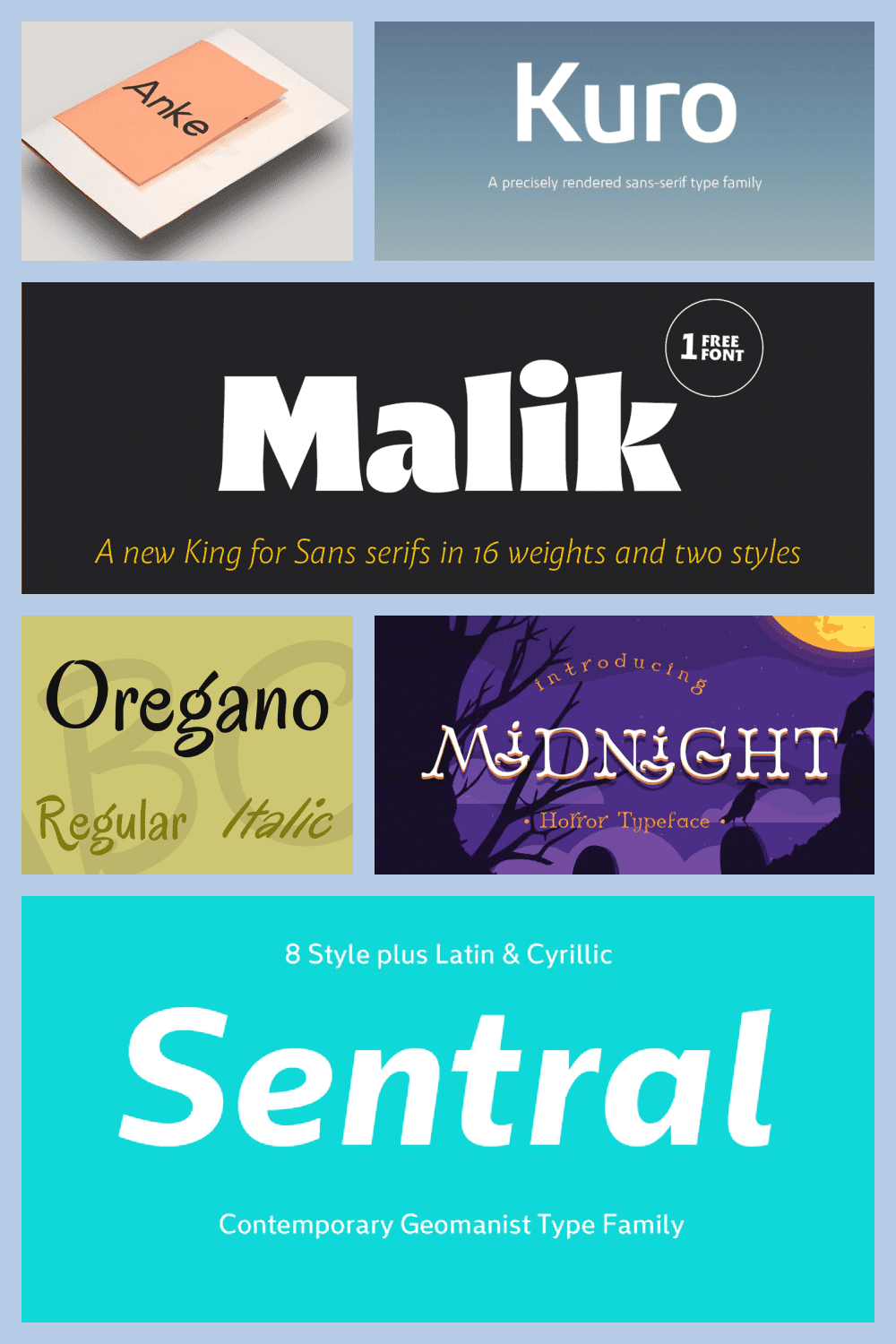 Disclosure: MasterBundles website page may contain advertising materials that may lead to us receiving a commission fee if you purchase a product. However, this does not affect our opinion of the product in any way and we do not receive any bonuses for positive or negative ratings.