5 Best Figma Plugins to Organize Your Work & Save Time (for Other Projects)
Figma is very cool in many aspects, but Figma plugins are its special feature. With these built-in apps, you can quickly add stock photos, make shadows & gradients, and organize your work. So, here it is – our selection of the best Figma plugins for organizing and managing your work. These plugins will help you keep track of tasks for projects and other things right in Figma without third-party applications. So, save this article for yourself and share it with your friends!
Product Planner
---
This Figma plugin is a godsend for those who often have to work with different documentation for planning. But it's a must-have for those who want to try using kanban boards, roadmaps, etc. in their projects.
This product planner makes it easier to get started, plan the product, understand the product, identify risks, set goals, and identify and solve problems.
To use it, click on the "Try It Out" button, and then "Run". By the way, this is Figma's new feature – now you can test the plugin before installing it and see if it suits you or not. If you like the plugin, then click on "Save" at the top of the screen.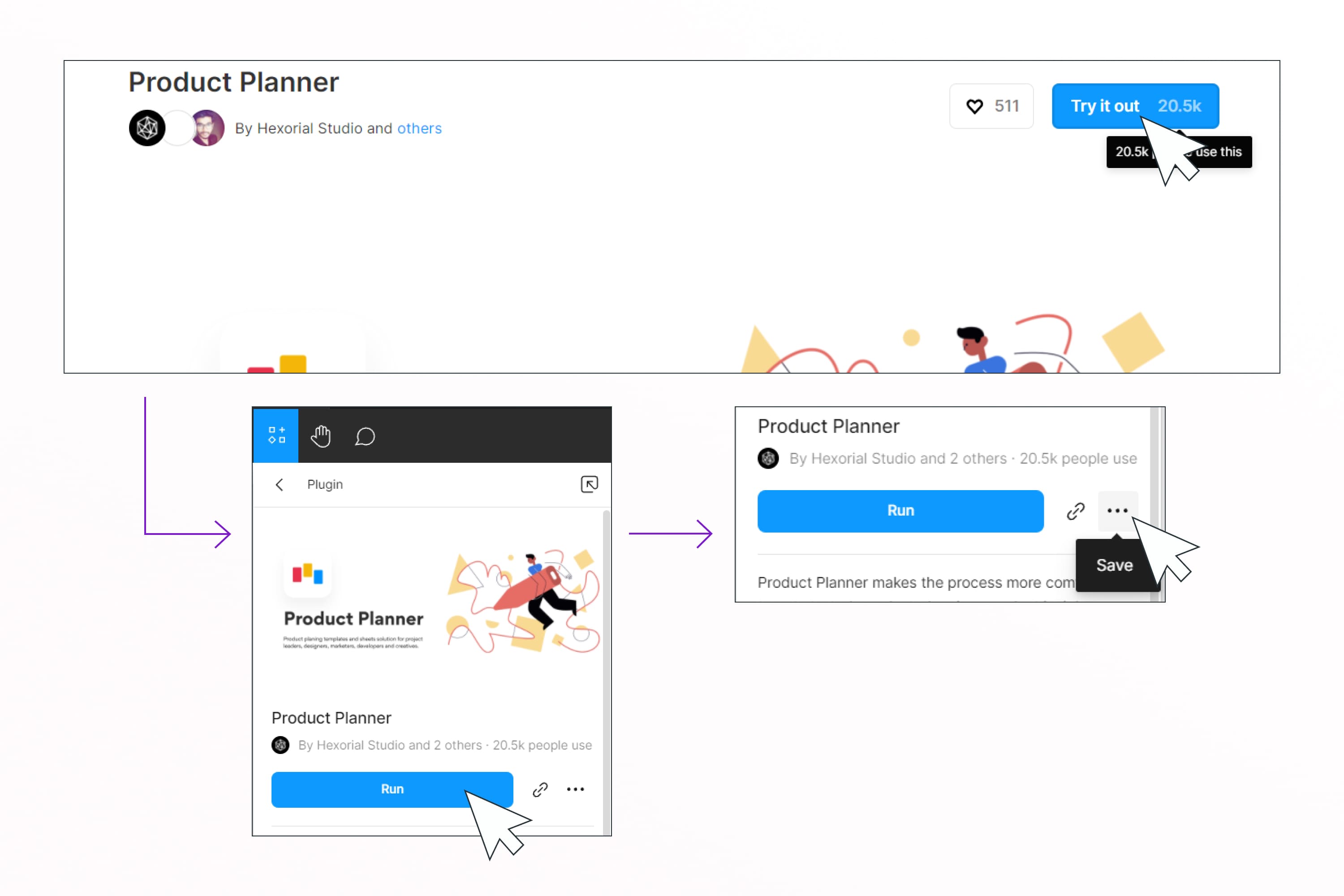 Next, you just need to run the plugin and choose the template you like for planning or project management.
15 product manager templates are available:
Assumption grid
Product Roadmap
Kanban board
Gantt Chart
Workflow Diagram
KVL schedule
Function audit
Idea Prioritization
Effort/Reward Grid
Risk grid
Impact mesh
Retrospective 2
5 why
Retrospective 3
12 product planner templates are available:
Project Overview
Persona Template
Customer Journey Map
Project documentation
Lean UX Canvas
Notepad for web sketching
Desktop portrait notebook
Notepad for brainstorming
Pixel sketch sheets
Sheets for iPhone X
Ipad sketch sheets
Apple Watch spreadsheets.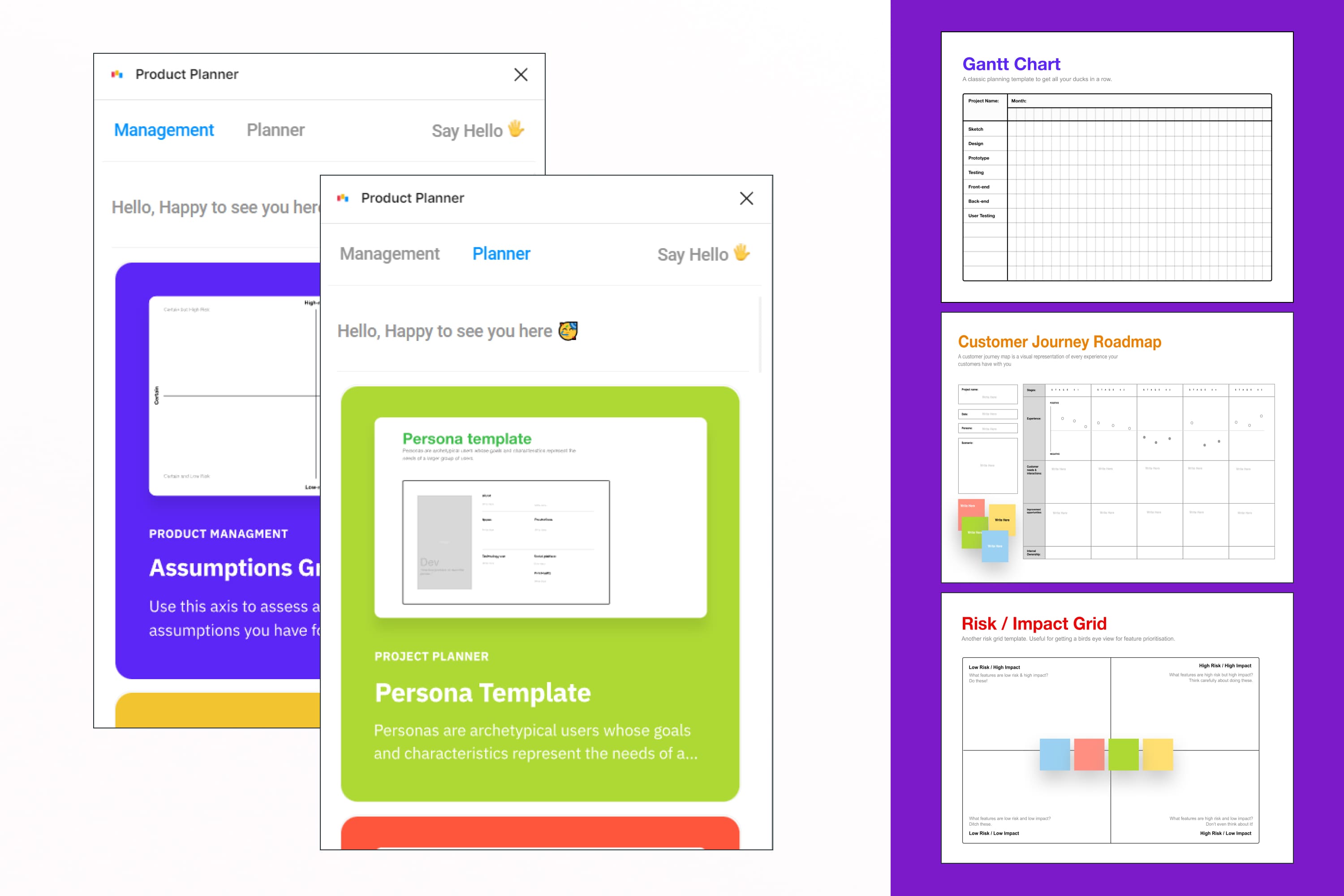 Advantages: simple and clear, many templates for projects, there are templates for planning and management, cool design.
Disadvantages: all the text is in curves and you can't fix it.

Amplitude Event Planner
---
This is one of the Figma top plugins for teamwork. With it, you can quickly create event labels on top of your designs. In these labels, you can tell which user actions or events to track. This can simplify the analytics process when designing and scheduling analytics.
You can easily edit labels, view/hide labels, and export all events as a CSV file.
Everything is created very easily and conveniently, and there are tips. It looks much more structured than signatures through comments in Figma.
How to create a label:
Select the frame or layer you want to highlight with an event mark.
Select "Create Event Label" in the Amplitude Event Planner plugin.
Describe your event.
Event trigger: when the event should be fired.
Title: The name of your event.
Description: details of when the event is triggered.
Note to developer: any notes to report to the developer, eg. which properties you want to track with the event.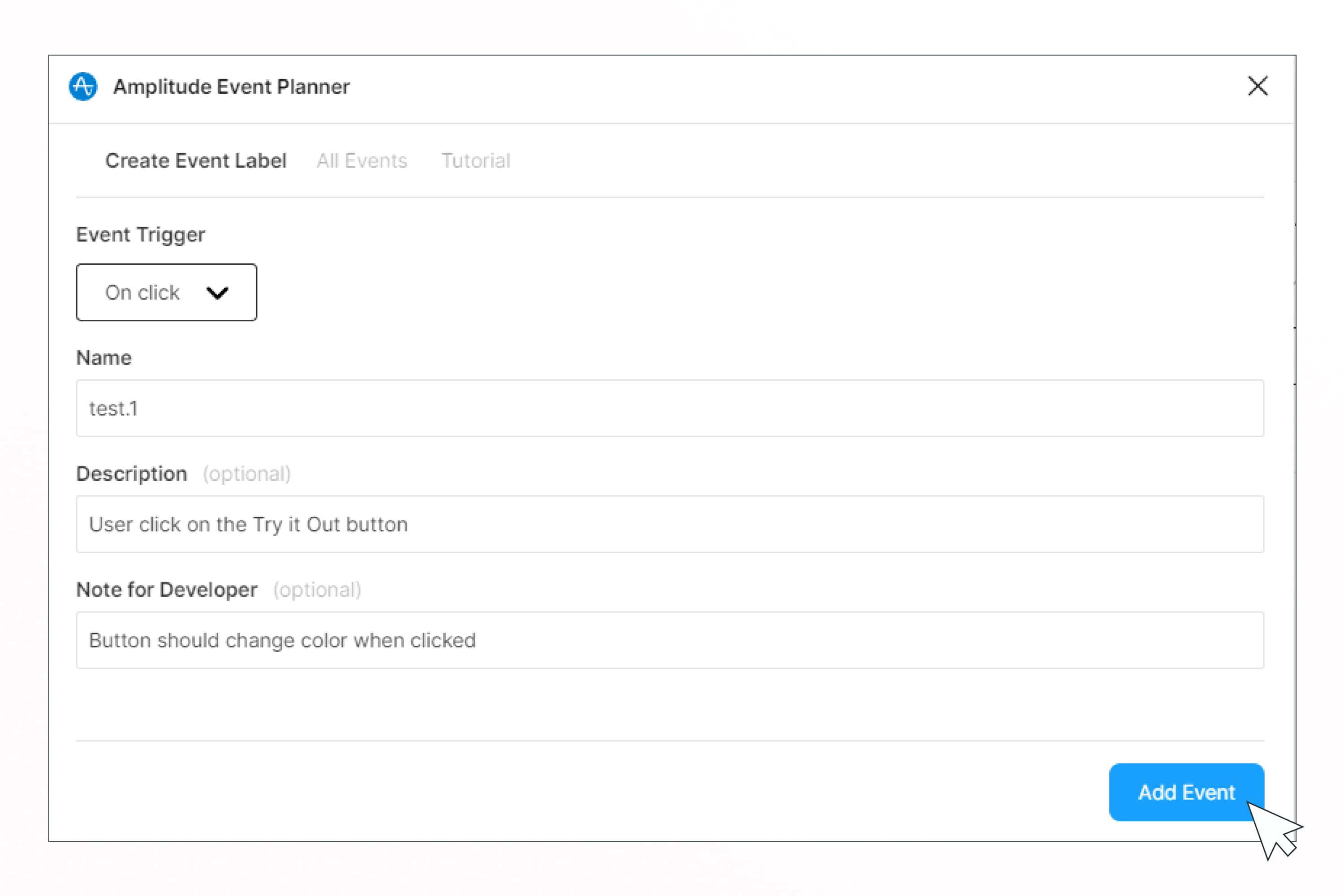 Advantages: convenient and simple Figma tool, there is a tutorial on how to use it, there are tips and nice design.
Disadvantages: no disadvantages hadn't been detected yet.

Comment Feedback Workflow
---
Another cool Figma tool for teamwork. It helps to work with edits after communicating with clients or after meeting with the team. This is very convenient because you will have everything in one place.
What you can do with this plugin?
Organize Figma comments with customizable statuses on the kanban board.
Add tags, due dates, and tasks to Figma comments.
View all your tasks in one place.
Easily filter Figma comments by frames, dates, status, users, and tags.
Add markdown formatting, links, and lists to your Figma comments.
Gather external design feedback from anyone who is not related to your Figma file.
Automatically apply external text and image feedback in Figma with just one click.
Export your Figma comments, tasks, and external feedback to a spreadsheet.
To use it, you need to take the time to connect to your project via an API key. Thanks for the step-by-step tutorial with pictures 🙂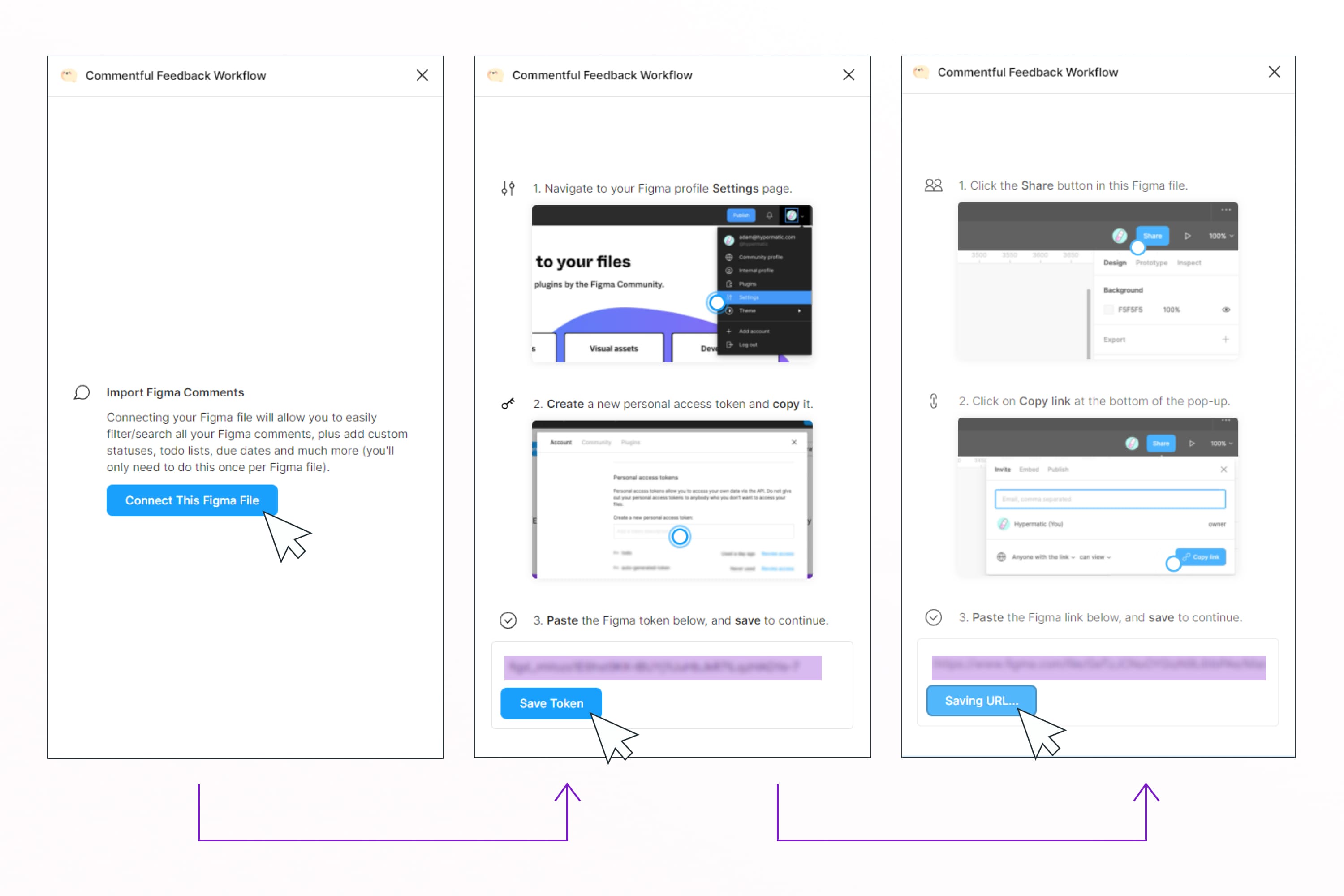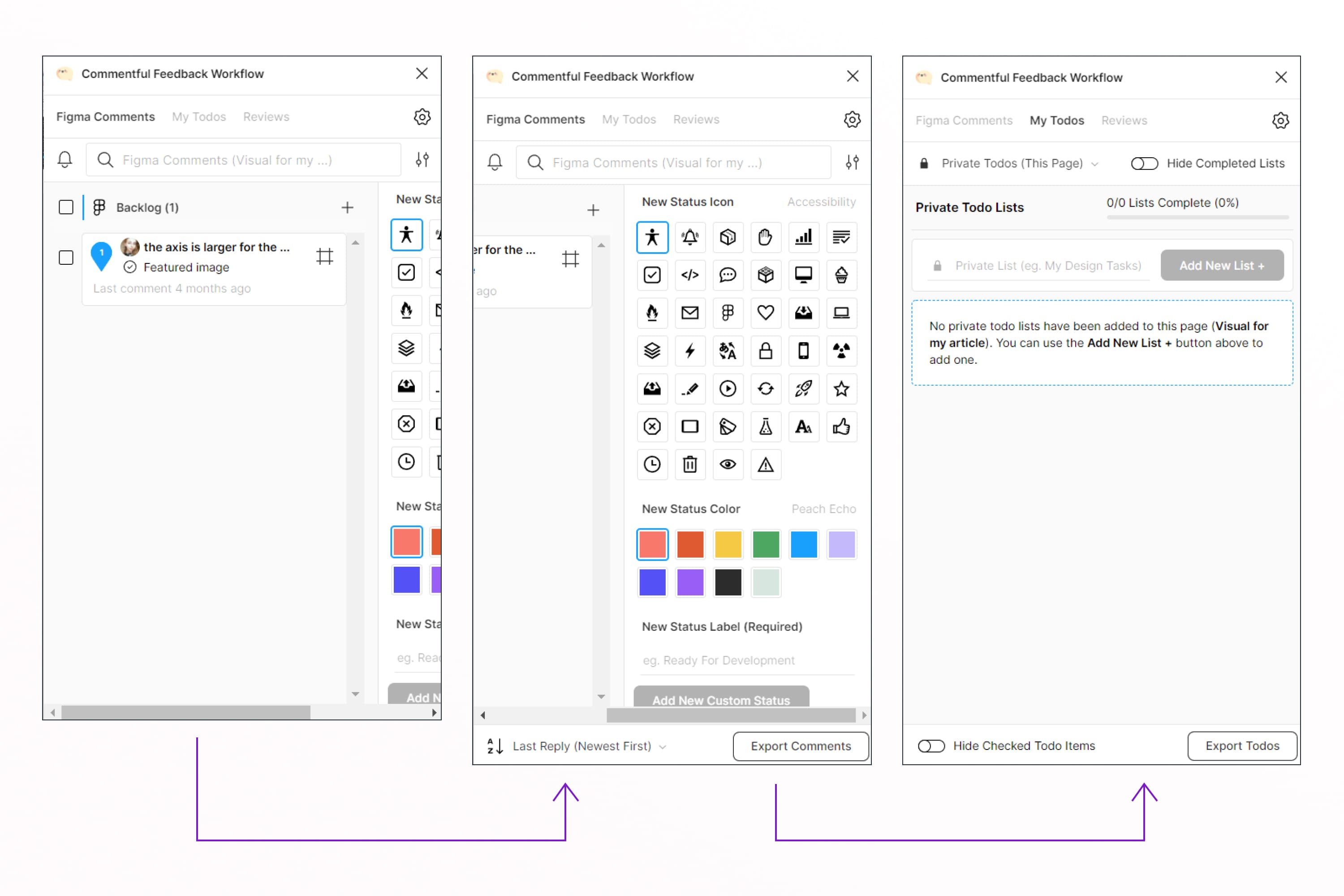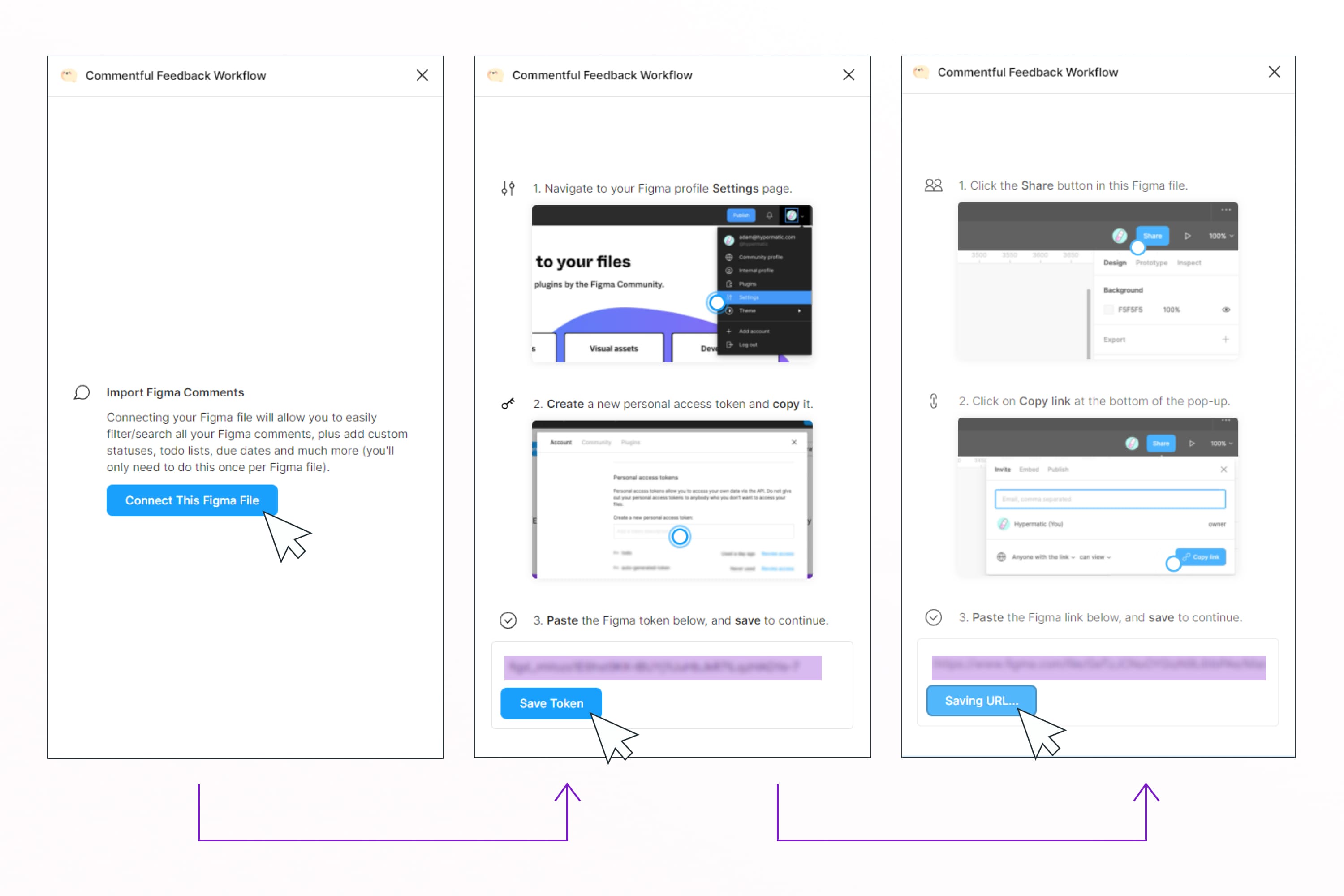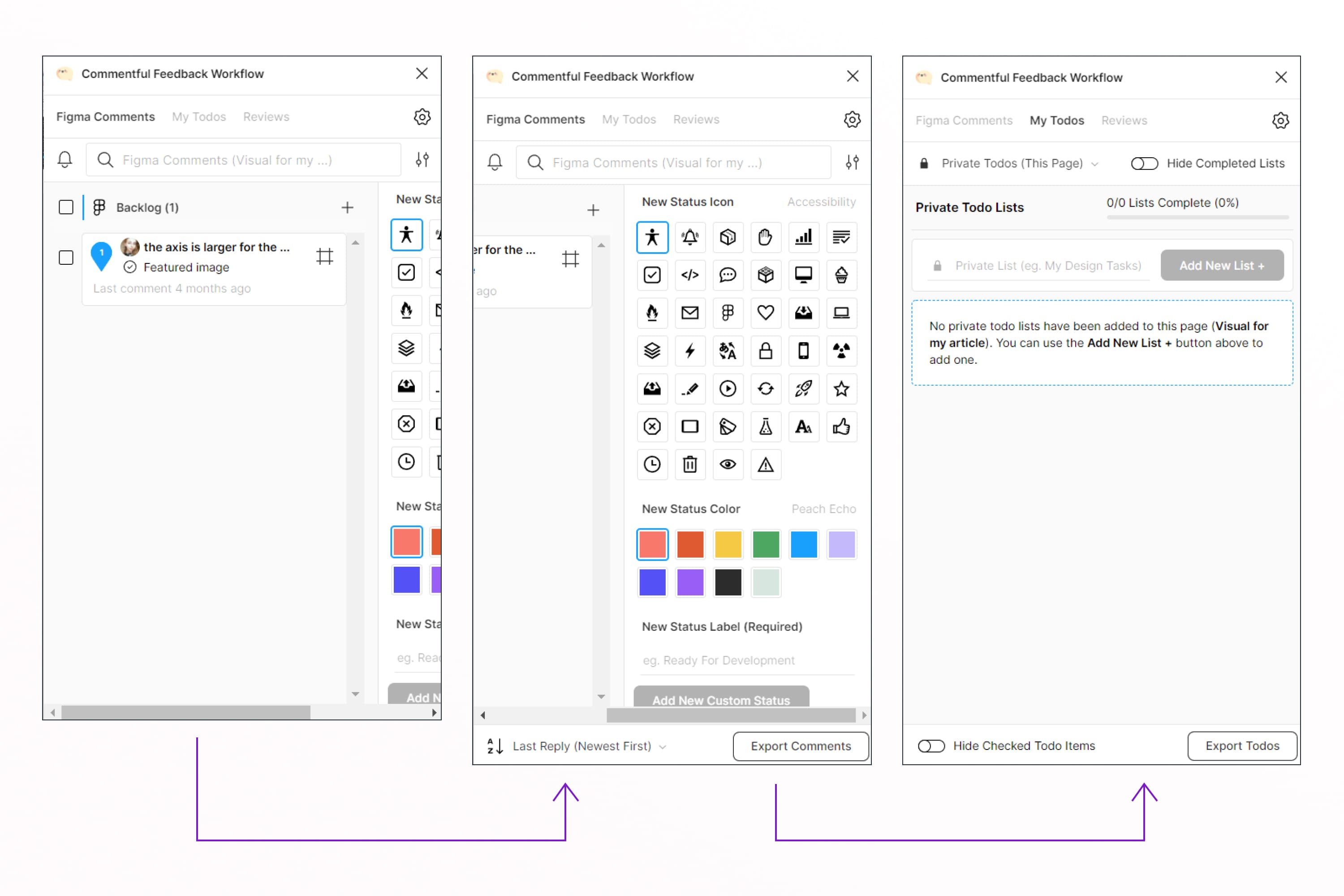 Advantages: a lot of functionality for working with comments and tasks, and there is a tutorial for connecting.
Disadvantages: poor tutorial on how to use it, lack of examples, 15 connections to projects are available for free, and there is no way to open the plugin in full size.

Todo
---
This is one of the most useful Figma plugins for organizing your work. Add it to yourself, write down the tasks for the project for the day or week, and mark when you're done. You don't have to keep it in your head anymore.
Advantages: easy to use, saves tasks after closing the project, no unnecessary elements, can be used in a small size, completed tasks are saved and can be returned.
Disadvantages: no disadvantages hadn't been detected yet.

Checklist Creator
---
This one of the top Figma tools creates a checklist template for project progress control and tracking for a UX/UI designer.
You can customize column and row names on creation. When the plugin is launched, the checklist template itself and a frame with ready-made project statuses are generated. Just copy and drag the status to the taskbar.
Conveniently, all text fields are editable and you can customize them yourself.
We recommend adding such a template to the beginning of the project. So when checked by a client or a team lead, you will immediately see how the work process is going. Enjoy!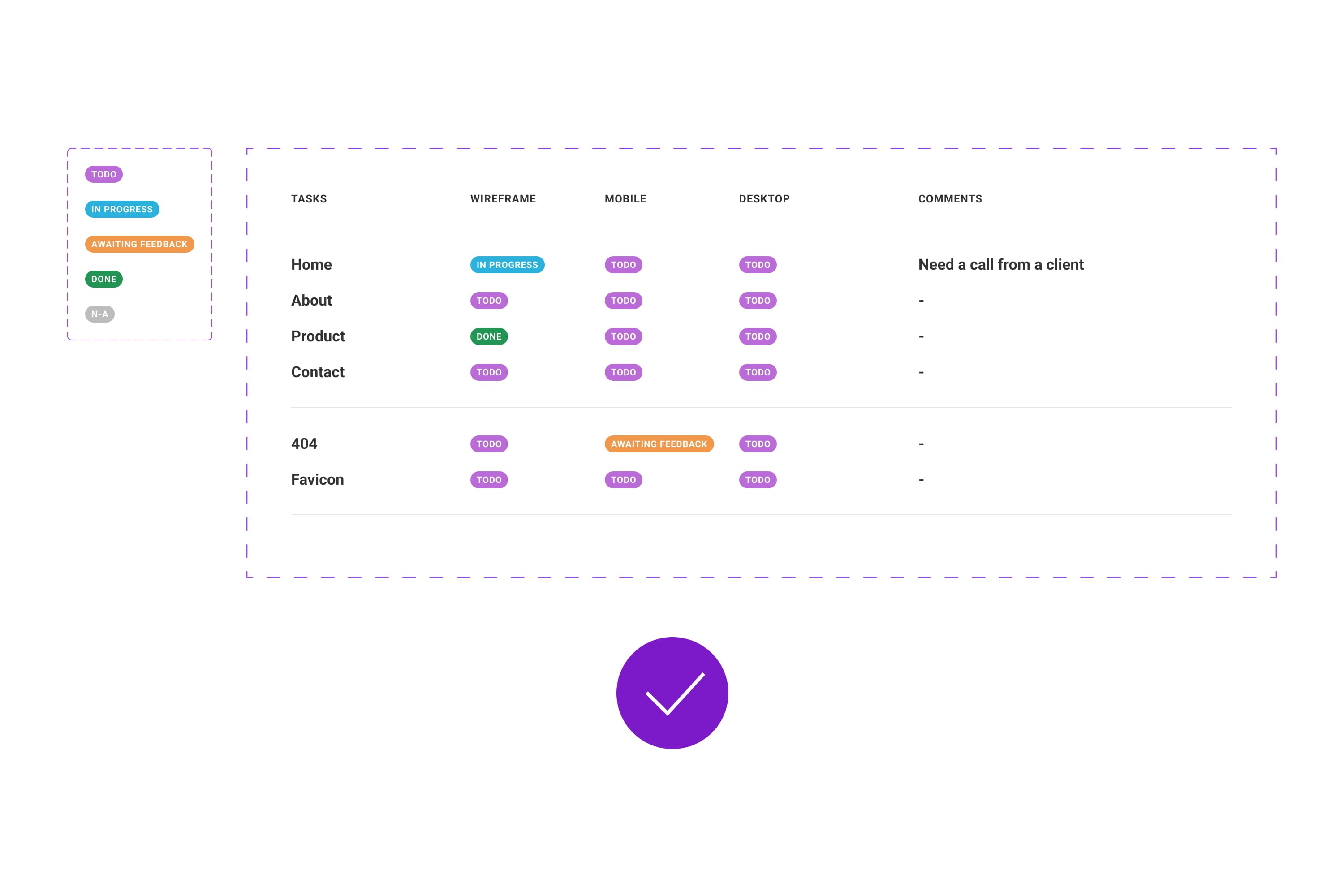 Advantages: you can edit the font, shape, and color, easy to use, and there is a status template.
Disadvantages: only works when the project is open.

Now you know the best Figma plugins 2022 to organize your work. Keep them for yourself so you don't forget. These plugins will help you keep track of tasks, work on comments, improve team communication and save you time. In addition to the best free Figma plugins, ready-made templates will help you simplify your work, for example, UX/UI kits.
Also, if you want to sell your designs, you can become our vendor & get a passive source of income! You can upload your work quickly through the Sell Your Deal form. Then the project will be moderated and will be put on the platform. All this you will see in your account. If you suddenly have questions – you can always write to our friendly support.
Some Awesome Video About Figma Plugins
Top 6 TIME-SAVING Figma Plugins for Busy Designers – 2021
My Ultimate Figma Design Masterclass (1,800+ students. 90+ Videos. 10+ hours.) 
Best Figma Plugins 2022 | Making You a Better UX Designer
Figma plugins help you speed up and automate parts of your design process. These top 5 Figma plugins are the ones I'll be using the most in 2022. All of the Figma plugins shown in the video are linked below.  
Was this page helpful?
We will be happy if you decide to share this article with your friends on Facebook. Just click on the button and you're done
What are your concerns?
Thanks for your response!
You have already left your review.
Disclosure: MasterBundles website page may contain advertising materials that may lead to us receiving a commission fee if you purchase a product. However, this does not affect our opinion of the product in any way and we do not receive any bonuses for positive or negative ratings.