Art markers are gaining a lot of popularity among designers and creative people. In its essence, such a tool is a kind of reservoir filled with paint flowing to a nylon or felt tip. It is a modern and convenient item for drawing and lettering, which can be used in several different situations.
It is a quite handy and practical way to create not only sketches, but also a wide variety of illustrations, paintings, clothing, and other things and interiors, including airbrush images. Working with such markers has a number of distinct advantages, among which is a wide range of available colors, good, and sometimes even perfect, quality of the end project, and a large list of surfaces for drawing and lettering. In addition, high-quality markers for sketching have an eye-catching and colorful palette of shades, body and nibs construction, etc.
In this article, we will talk about the different types of markers, take you through their features, pros and cons, and show you the best art markers available on the digital market.
All About Copic Markers
Copic markers is a specially designed brand for painters. They are priced higher than others, but what distinguishes them is their reusability, refillable, and interchangeable tips. Also, when buying whole sets of Copic markers, you can gather a nice collection with a wide variety of colors, which gives you the opportunity to use them for almost anything.
Copic has earned its name for the high quality and durability of their products, as well as blending abilities, gigantic variety of colors, and interchangeable tips. In addition, you can refill the markers when the ink supply runs out. Refilling the tubes is quite easy. It is even possible to mix and create your own colors by using empty tubes and special tips. These markers have the best quality of ink so the colors are saturated and very eye-catching.
The Best Art Markers
The Best Markers For Professional Art & Sketching
The Best Markers for Beginners
The Best Cheap Art Markers
We have many different kinds of markers, but what do you do with them? Of course, you have to use them to draw on something. There are many different materials like wood, glass, plaster, even bodies, but the most important and sought after is paper.
Some Awesome Video About Art Markers
Please take a moment to pin this post to Pinterest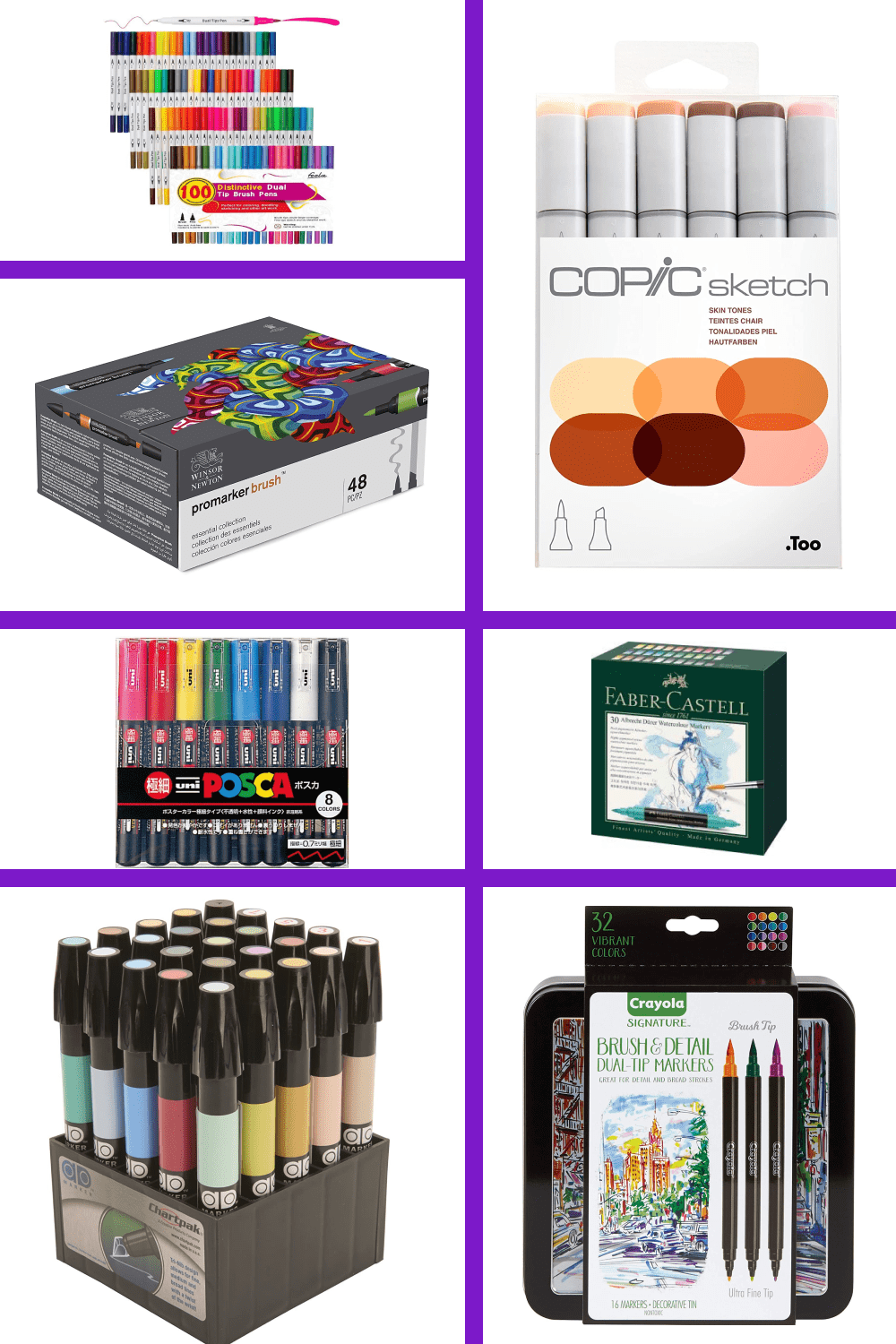 Disclosure: MasterBundles website page may contain advertising materials that may lead to us receiving a commission fee if you purchase a product. However, this does not affect our opinion of the product in any way and we do not receive any bonuses for positive or negative ratings.