iForum 2019. Ukrainian Forum of Netizens
The largest IT conference of Eastern Europe – iForum – will be held on May 23, 2019 in Kyiv
12 thousand, 7 directions, the exhibit of interest from the IT market, futuristic "City of the Future", a lot of useful acquaintances and conversations.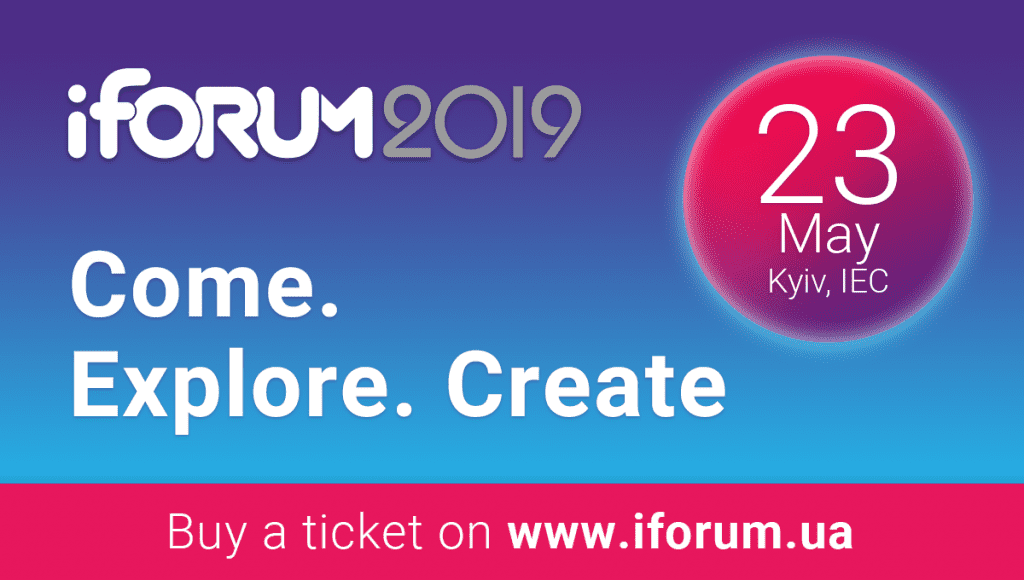 Chairman of the Organizing Committee Alexander OLSHANSKY: iForum-2019 will be about the future. The world is at the point where the "matrix breaks down" – we are expecting enormous changes in the whole system: from education to technology. This is a crazy world trend, and we will talk about it at the conference, where a new direction – "Future" – appeared.
Agenda
Yevhen SHEVCHENKO, Head of Advertising: Internet is the largest media in our country for advertising budgets. The All-Ukrainian Advertising Coalition is confident that in 2019 more than TB + radio will spend on Internet advertising. This means that the Internet is becoming the main channel of communication and sales for many businesses. So this year, the direction "Advertising" will be devoted to new advertising technologies, increasing the effectiveness of the use of already known tools and creativity in advertising. All these are important components of Internet marketing in every company that wants to increase sales and attract more new customers.
The main direction of iForum is networking. By buying a ticket, you get the most democratic access to the most interesting people in the industry, whose synergy creates the future.