Well, imagine for a moment a world without graphic design. Take your time. Any luck?
After all, graphic surrounds us everywhere. Storefronts and billboards, magazines, clothes prints, logos, websites, colorful boxes for presents and much more. For any advertisement or graphic element, the background is very important which are often composed of textures. The texture is designed to highlight some graphic element or create the illusion of a background.
Gold Foil Texture: what is it?
The texture is an image consisting of more or less similar elements in perception. The texture can be observed for example in a conventional piece of wood: a lot of fibers form a characteristic pattern. Many metal and ceramic materials also have a texture. And today we will talk about the gold texture, or rather about the gold foil texture.
In the title, we did not accidentally mention astronautics because it is exactly the gold foil textures that they use during the preparation of the spacecraft. But where else can you apply this "rich" texture? After all this variant as expensive jewelry – it certainly emphasizes your wealth, but this should not be too much for you. In this case this is only one step from elegance to bad taste.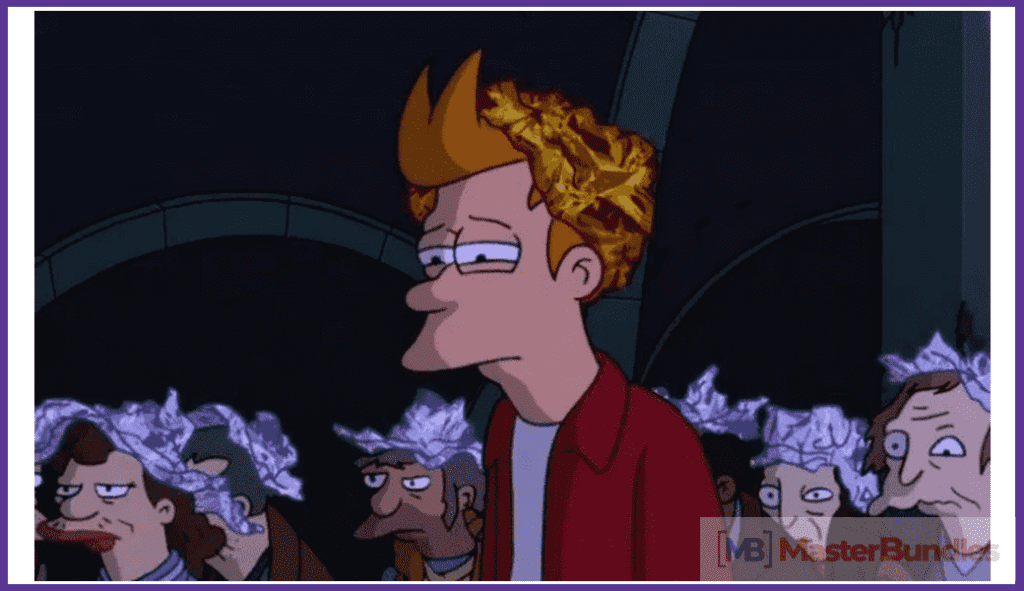 After all, from a simple way to show your design skills, careful use of gold metallic textures has become a way to add depth to the design, giving importance to certain sections of the website, plus expressing your uniqueness and originality. The use of textures adds to the usual viewing of content such things as emotions, feelings and personality. This unique kit of bundles is specially made for luxury lovers and owners of a good taste. We keep our database up-to-date at any time so that you can use only those types of textures that will always hit the point.
If you arrange everything with due taste, you will have an excellent trend work. Good luck!
Top 5 Gold Foil Textures
| Product Image & Rating (Out Of 10) | Product Name | Price |
| --- | --- | --- |
| | Gold Foil Instagram Post Templates | |
| | Foil Gold & Silver Balloon Add-ons: 10 Numbers, 26 letters, 7 symbols, 4 shapes | |
| | Golden Confetti Overlays | |
| | Black Gold Bundle: Serif Font, Elements, Ornaments, Photoshop Styles | |
| | Gold Foil and Glitter Textures | |
Gold Textures in 2020: Doomed Trend?
As we have already entered the new decade, many design trends and tendencies that we craved for the past ten years remained in the past and probably will stay there forever. At the same time, we all know that new is well forgotten old, so many trends of the early two thousands are going to come back in what internet users call now 'roaring twenties'. Well, what about metallic gold textures then? Will those be still popular and up to date?
First of all, gold elements have always been popular in interior design, fashion, and jewelry. So I daresay that it is the ultimate classic. In other words, yes, gold textures and various metallic elements are going to be popular in web design in 2020. Just keep in mind that the biggest trend now is minimalism and subtle color schemes, so you don't want to clutter a website with too many golden elements.
Gold textures is definitely not a doomed trend, but a rather classic tendency. However, if you choose to use it in your project, you have to be super careful and keep up with minimalism rules. Well, without further ado, let us have a look at some gold textures that you will fall in love with.
Collection of the best Gold Foil Textures
Free Gold Textures on Unsplash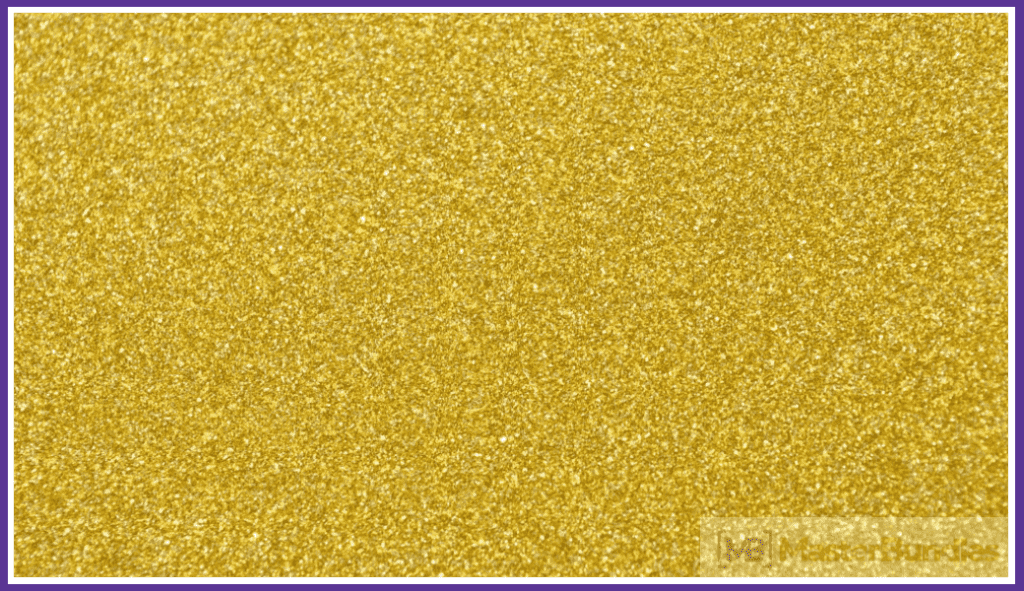 Price: free
If you are unsure whether you want to use a gold texture or not, you might want to start with a free one. Well, in such a case, Unsplash comes to rescue you. In fact, Unsplash is a recourse that offers thousands of free stock images and you can find some cool gold textures among them. So go ahead and take a look at some of the loveliest free patterns.
Black & Gold Textures and patterns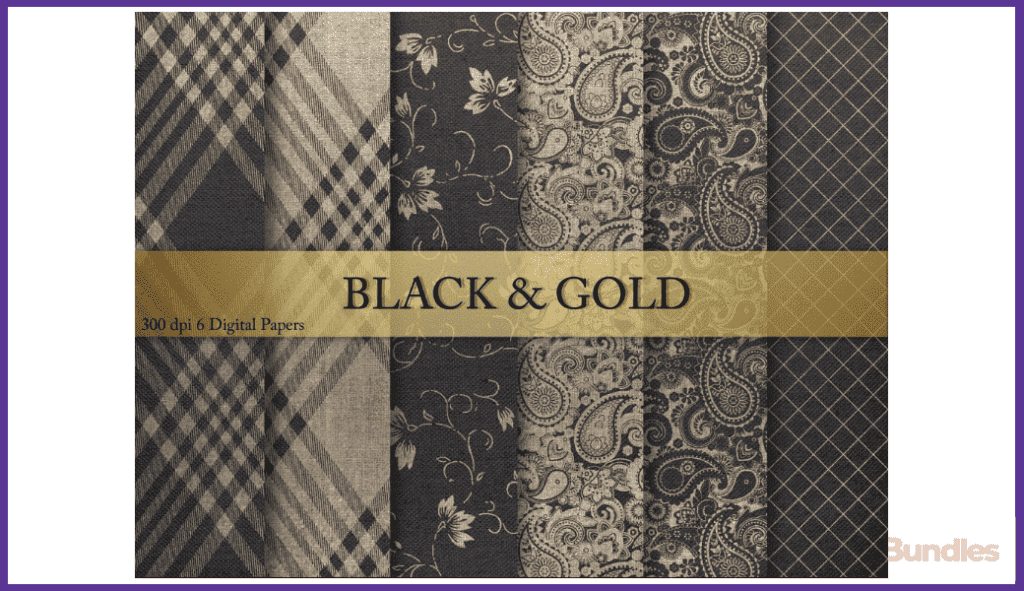 Price: $4
A classy black and gold textures collection from MasterBundles will make any website truly elegant and simply mesmerizing. These textures will work the best for personal blogs, corporate websites, and luxury online shops. What is most appealing about this very deal is the fact that it is a bundle, which means that you will get more than just one item, so you will have fancy textures for multiple projects.
Marble, Rose & Gold Textures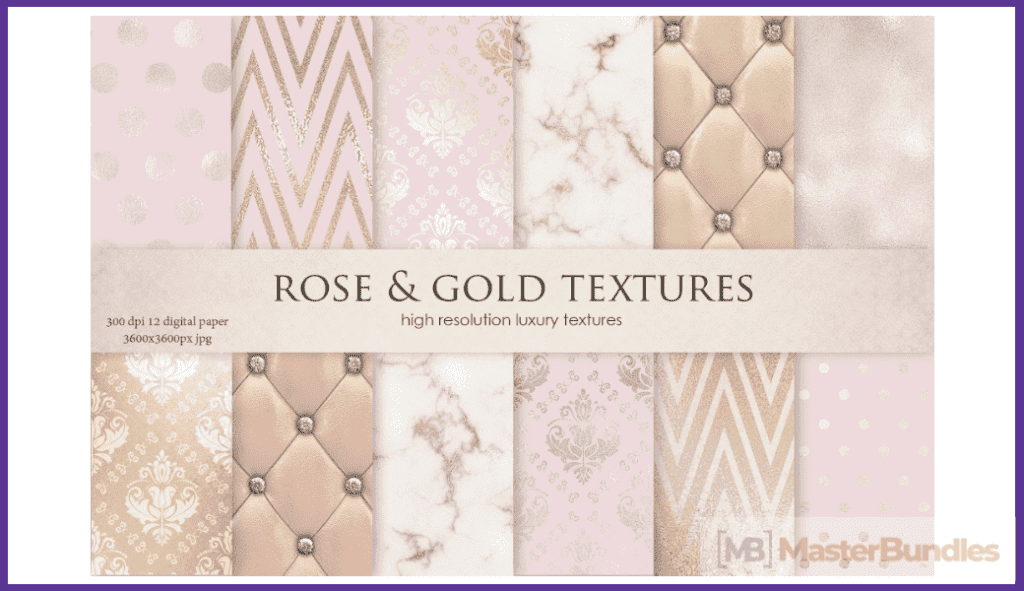 Price: $4
Another cool gold textures collection from MasterBundles is Marble, Rose & Gold Textures. This one is designed in light colors, which makes it a great option for various types of websites including makeup online stores, blogs, and fashion magazines. So if you are currently looking for a fancy solution for one of the websites mentioned above, this elegant bundle is no doubt the way to go for you.
Rose Flowers, Gold Textures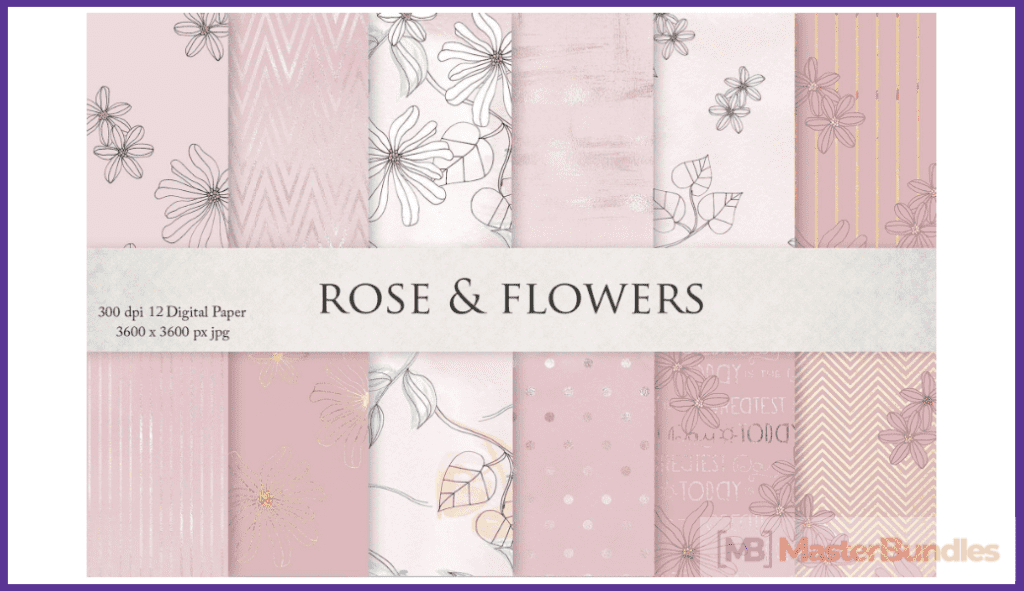 Price: $4
Another feminine bundle that will make your site simply flawless is Rose Flowers, Gold Textures. The bundle comes with a vast variety of lovely patterns that you can use on the backgrounds, banners, logos, or any other graphic projects you will come up with. Well, those of you who are interested in delicate, elaborate feminine patterns surely want to check out this fascinating bundle.
Gold Marble Textures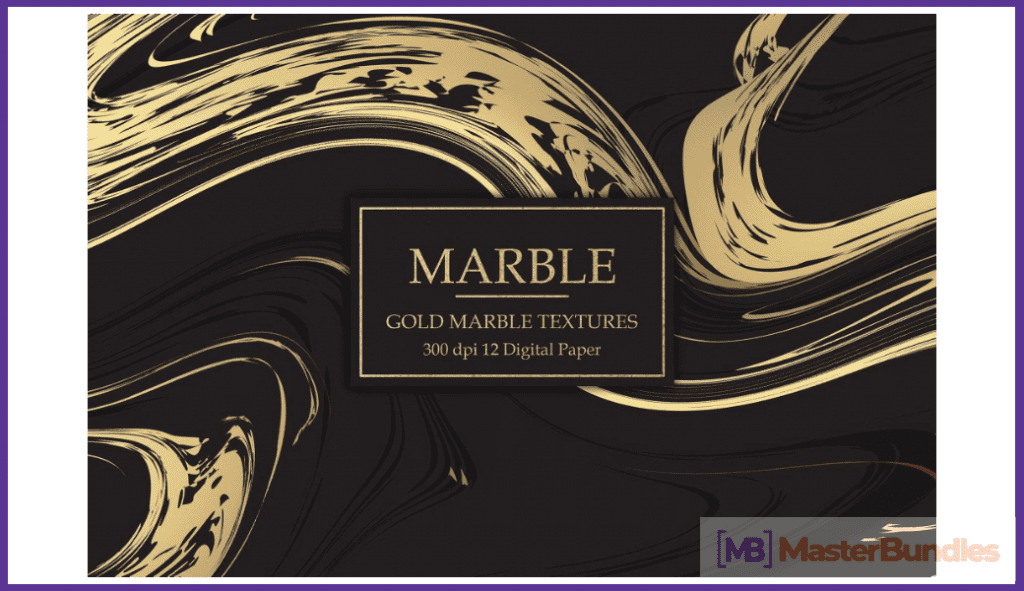 Price: $4
Well, if simple gold textures are not royal enough for you, what about gold marble ones? These sophisticated patterns have the ultimate power to make any website simply stunning and breathtaking. Such a background will work the best for luxurious online stores, corporate websites, as well as fancy personal blogs. So if you are currently involved in a truly royal and luxury project, you simply cannot do without this magnificent bundle.
Lovely Geometric Pastel and Gold Pattern Set Free Vector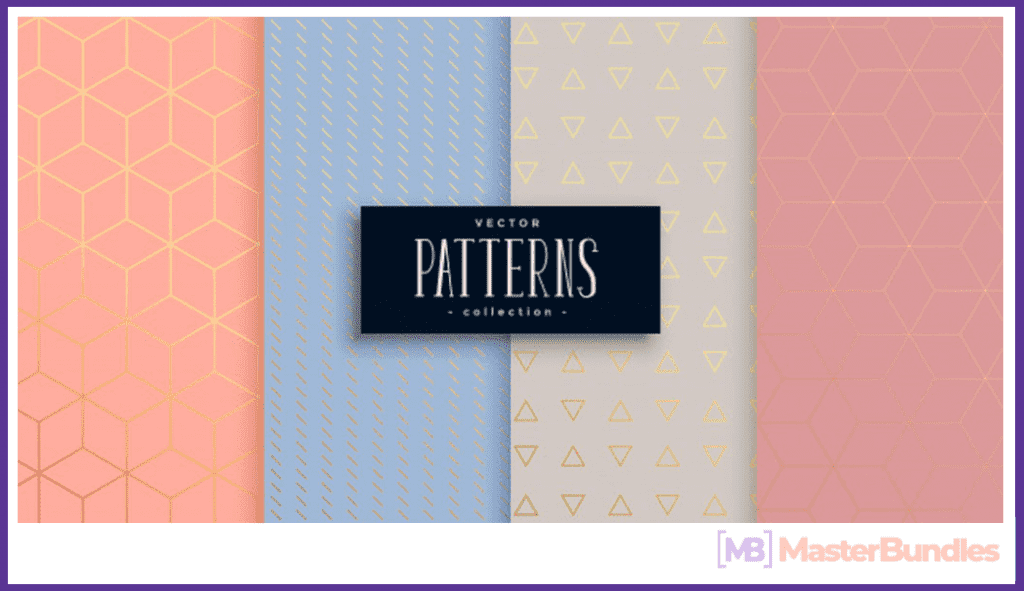 Price: free
If you are interested in minimalistic patterns with lovely gold elements, then this baby from Freepik is surely for you. Elaborate geometric patterns, which are actually among the biggest trends of 2020, on pastel backgrounds will make any website eye-catching, gorgeous, and simply amazing. Well, why don't you give it a shot? It's completely free.
Pixie Dust Background – Vector Golden texture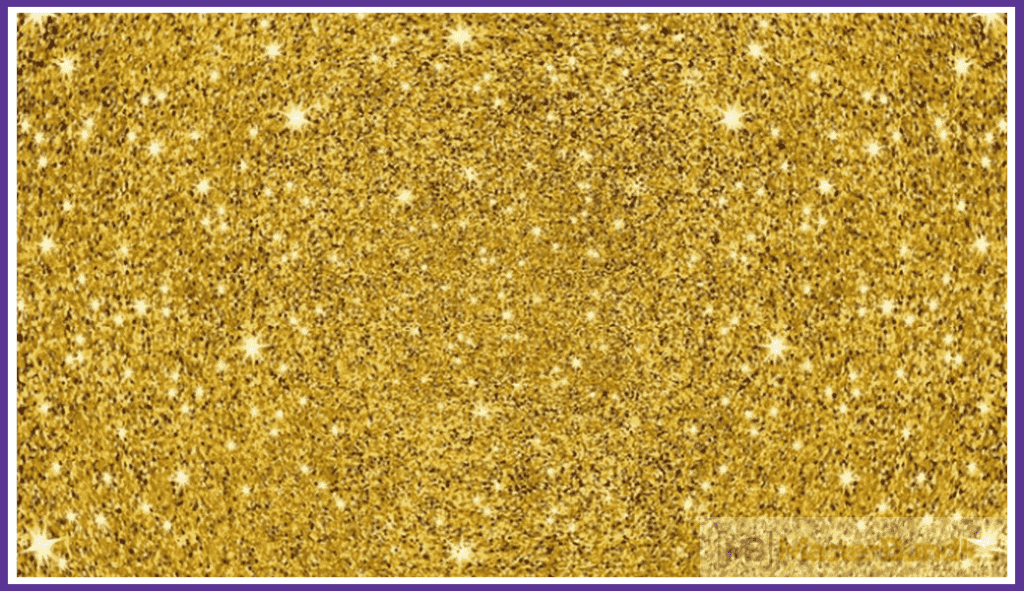 Price: free
Do you want to make your project truly magical? Well, Pixie Dust from Vecteezy is the way to go for you. Such a bright and shining texture will not make a perfect background for a website, but it can make a logo or banner truly marvelous and one of a kind. So why not try this free texture?
Gold Textures from Pexels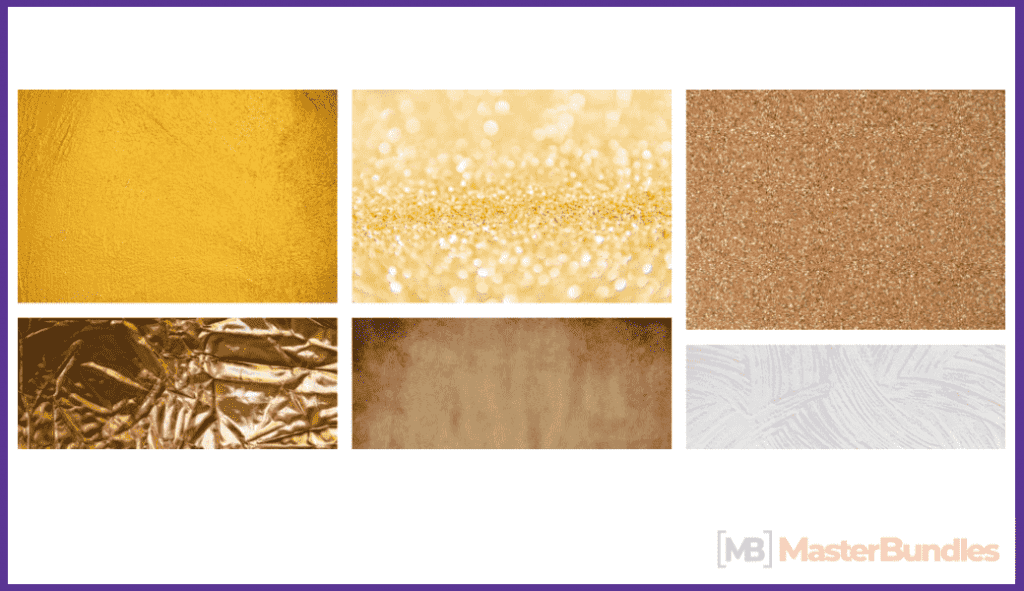 Price: free
Pexels is another great resource to find cool free stock images and gold textures for the projects you are currently working on. The platform offers hundreds of unique gold images for pretty much all occasions and what is most important is that they are free. Thus, if you are looking for something dope and new, go ahead and check out what Pexels got.
Golden Texture Collection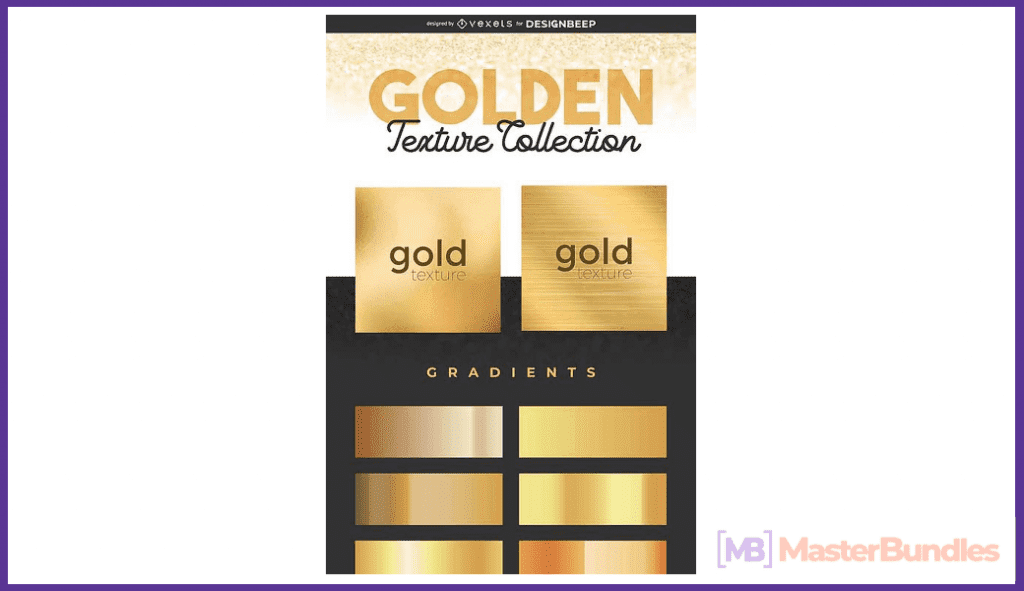 Price: $5
This one is a cool premium option from Vexels. The bundle comes with a variety of pretty gold patterns that can be used for banners, backgrounds, logos, or any other design elements you can think of. This one is a pretty decent collection for an affordable price, so you surely want to take a closer look at it.
Metallic Gold Textures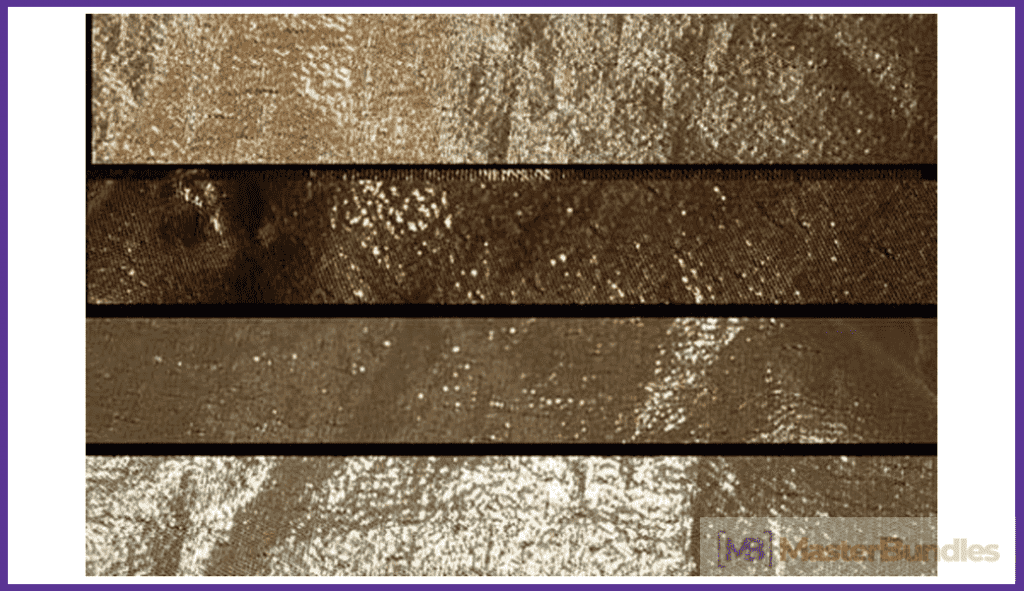 Price: free within DeviantArt subscription
If you are looking for more authentic metallic textures, then this baby is the perfect choice for you. It is a small collection of textures that can be used in various projects and fit different kinds of websites. In other words, if you would like to add some authentic elements to a website you are currently working on, you might want to consider getting this collection.
Gold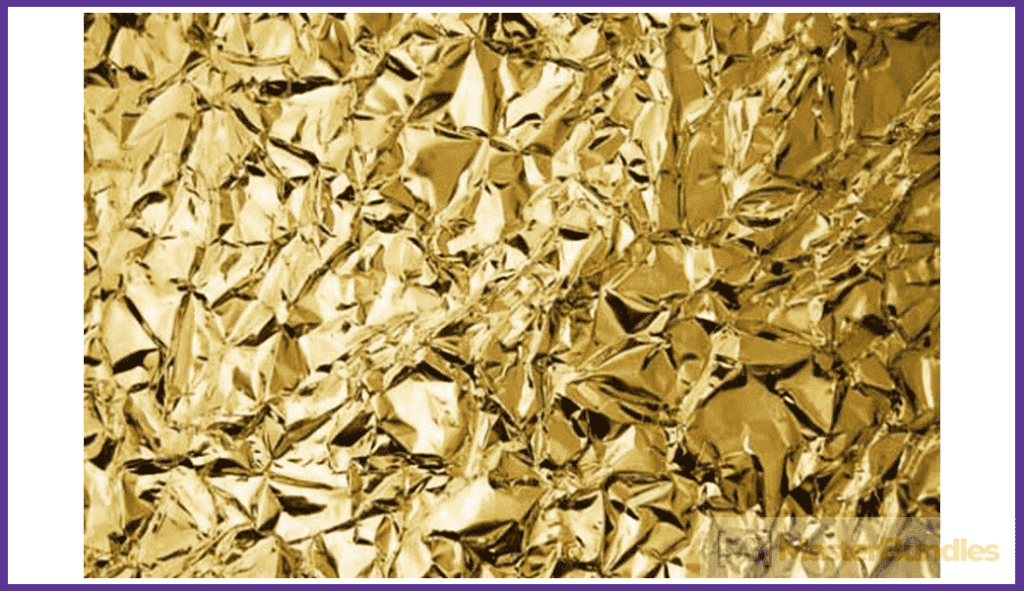 Price: free within DeviantArt subscription
Another realistic and authentic pattern in this list is this very texture. Gold can make a nice background element or decorate your banner. To cut long story short, this baby will no doubt make your website shine. So do not hesitate and give this texture a chance to bring your site to the top.
Gold Bronze Rose Navy Foil Textures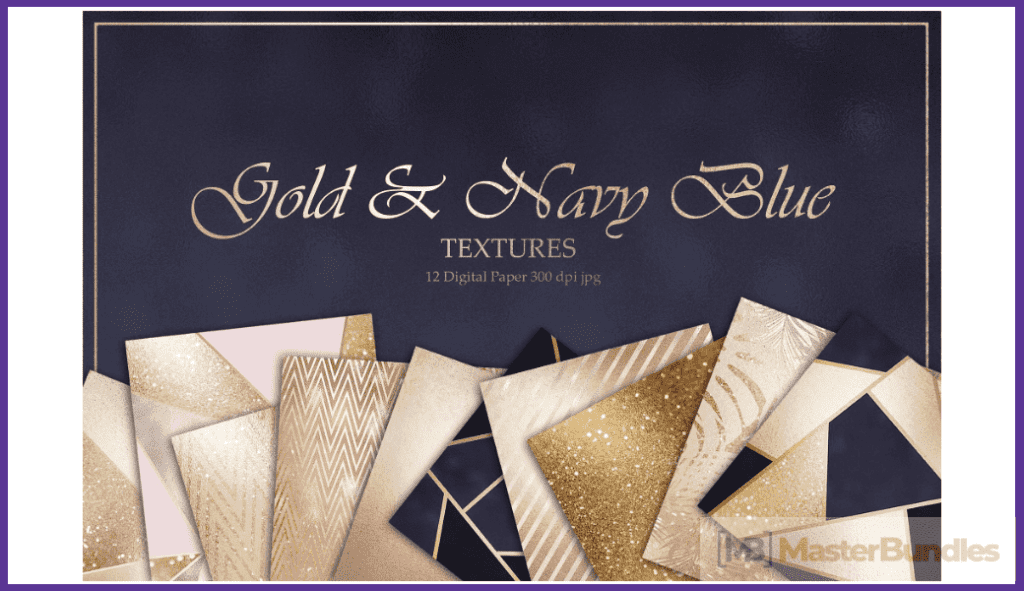 What immediately catches the eye – realism! After all, what seems to the visitor more real, gives him a strong emotional response, stimulates to action. With the help of these textures you can control not only emotions but also the attention of a person, leading him to the necessary action. Indeed this collection of textures gives greater depth and visual interest. These artfully selected, luxurious, refined textures in combination with your typography give rise to amazing memorable work. After all you can use these textures to cause tactile sensations with the help of realistic patterns. They help to create a more inviting and visually appealing composition, adding complementary layers to it.
540 Hand Crafted Patterns Super Bundle from Blixa 6 Studios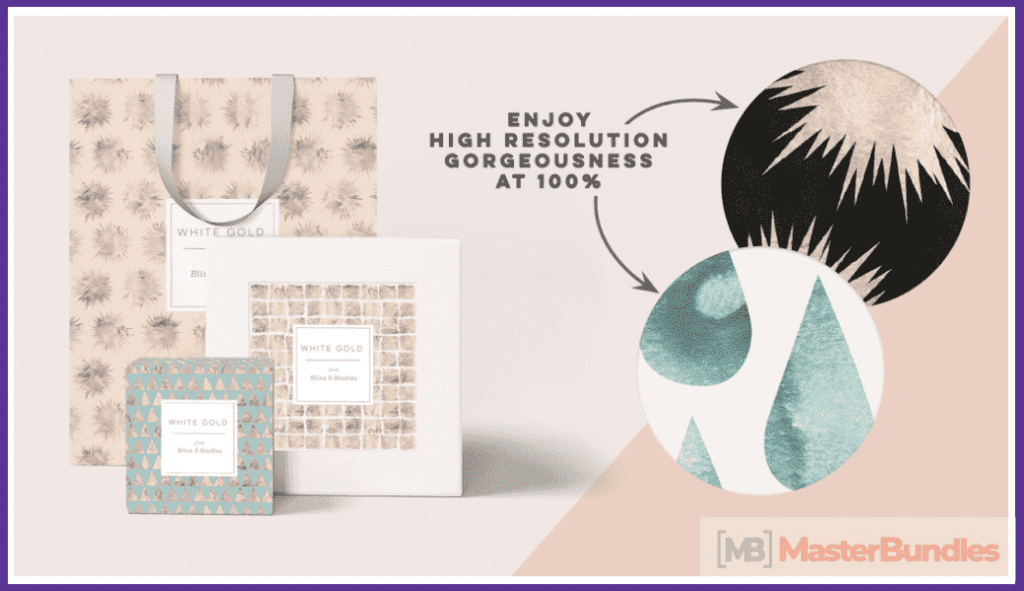 Due to symmetry and repeatability these textures are not very popular. The geometric texture on the site makes it difficult to perceive the content, dragging the visitor's attention to itself. The most successful use of this graphic texture is a gift card, a business card, bright gift wrapping paper, a print on clothes and various goods (for example branded cups). In general, choose a texture that fits on the subject of your particular field of work.
Vector Foil TOOLKIT For Illustrator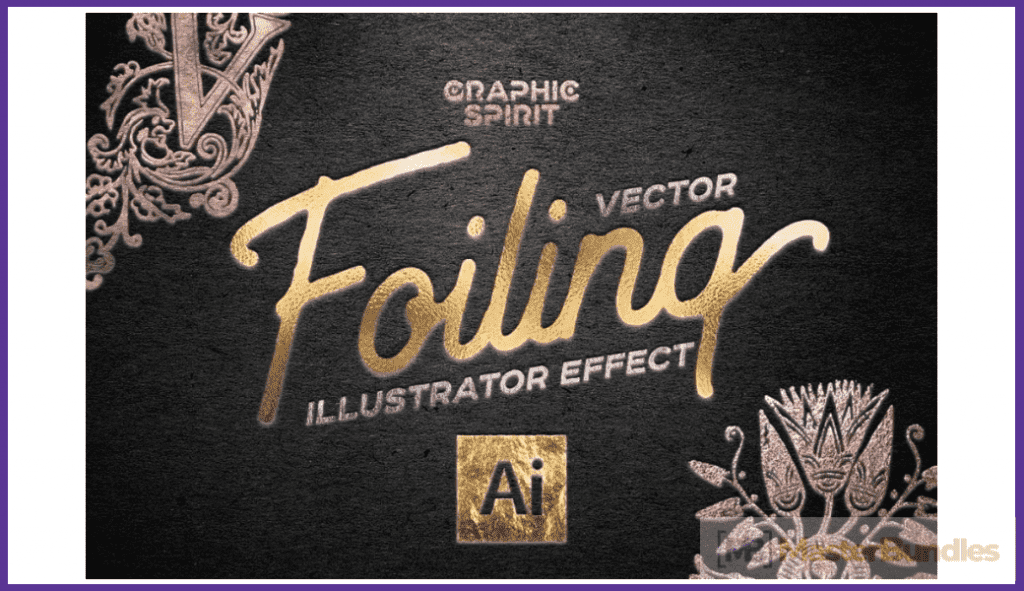 Using such textures you can get 100% vector effects. In recent years the tendency to use textures as the main idea of ​​constructing inscriptions is gaining momentum in typographic design. This tool can become a creative solution for creating logos, posters, flyers and individual inscriptions on the website. More recently pure colors were the main starting point for creating a design. And although they still occupy a significant place in this industry, designers are increasingly resorting to the use of textures to increase the visual interest in the website. Such an approach would soften the perception of a design that is made in colors that are aggressive or difficult to read or on the contrary make the main color more vivid and interesting (especially this applies to pastel and dull shades).
805 Glamourous Brighten Textures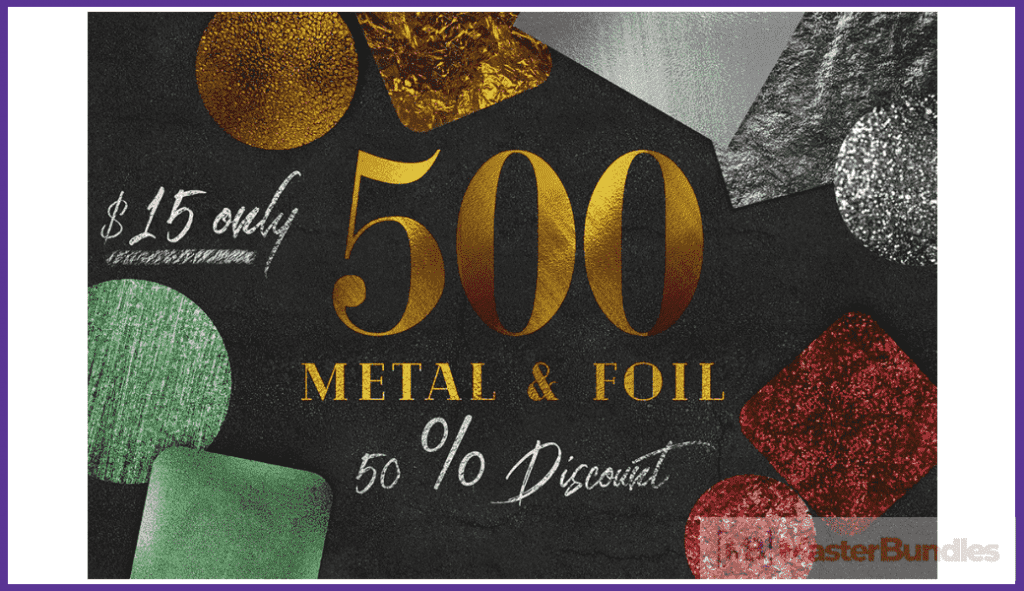 Sometimes it is a very beautiful decision to use the texture not as the background of the entire layout, but as the background of its separate parts. For example, content areas, website header and more. This approach is usually used to create some special details in the project. Also, the imitation of natural gold materials can be used as separate images. Or maybe you write an article for your blog about "free gold texture" and want to download a couple from us, huh? =)
Adenium Font + Gold & Rose Gold Foil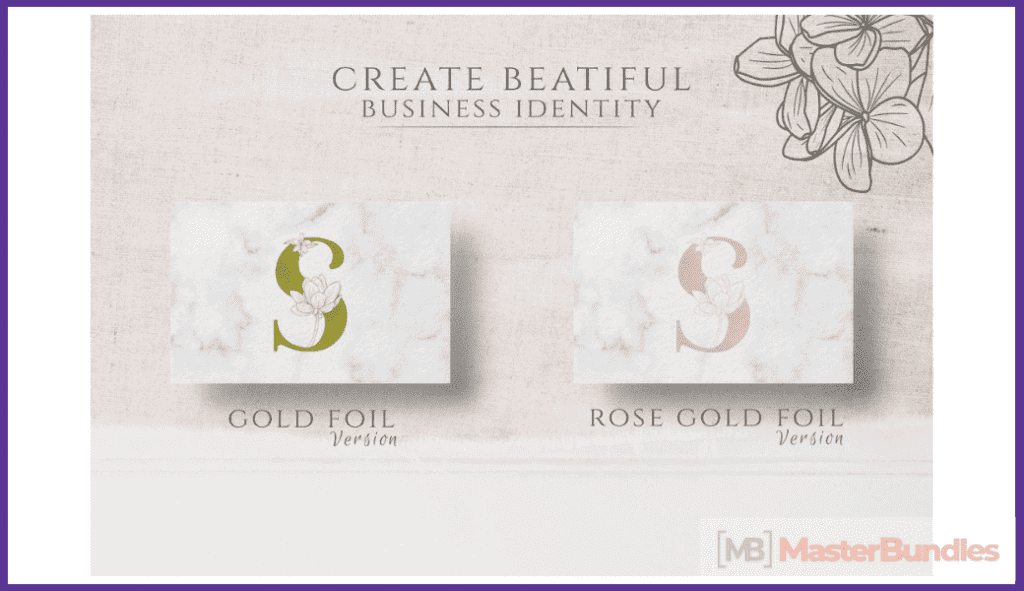 Traditional typography does not imitate anything. Letters are abstract characters that convey specific linguistic content. Experiment with more gaming font forms that will transfer the texture. And then even the most ordinary and inconspicuous font will become a masterpiece and your trademark. But remember, if you already use a texture in the font – use it the same everywhere. Therefore you need to carefully use the patterns and determine whether they are really needed.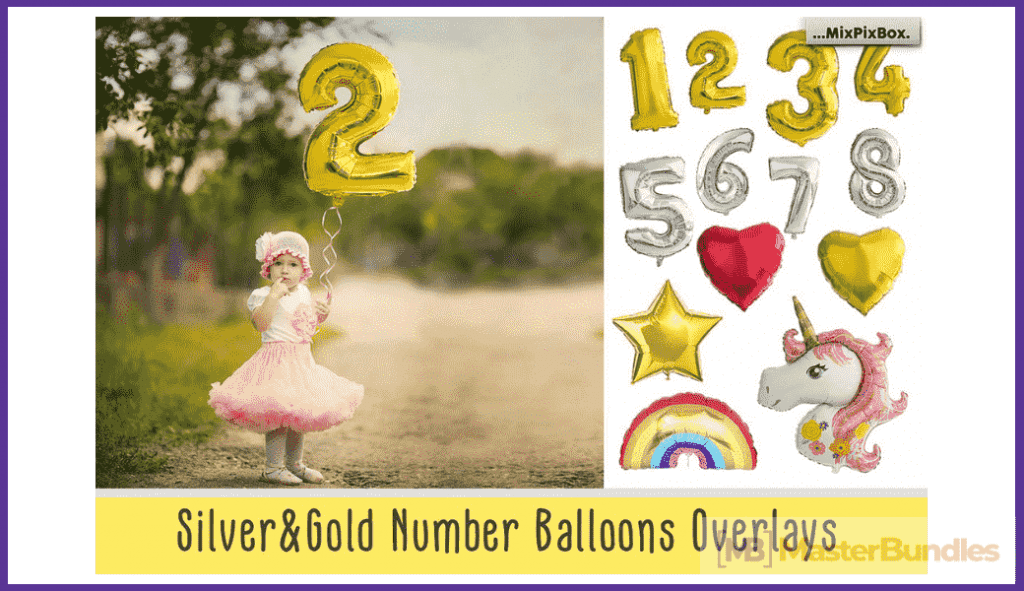 Balloons are balloons everywhere. Especially numbers balloons. You should not waste your time and reinvent the bicycle, just use this bundle in your design work. In this case, it is still not the main element, it is complementary, which better conveys the atmosphere. Of course, if you do not want to create a website with your own unique balloons =) After all, instead of searching for a suitable texture for hours, you can go outside, take a picture of your product, apply effects to the graphics editor – and voila, everything is ready!
Gold Foil and Glitter Textures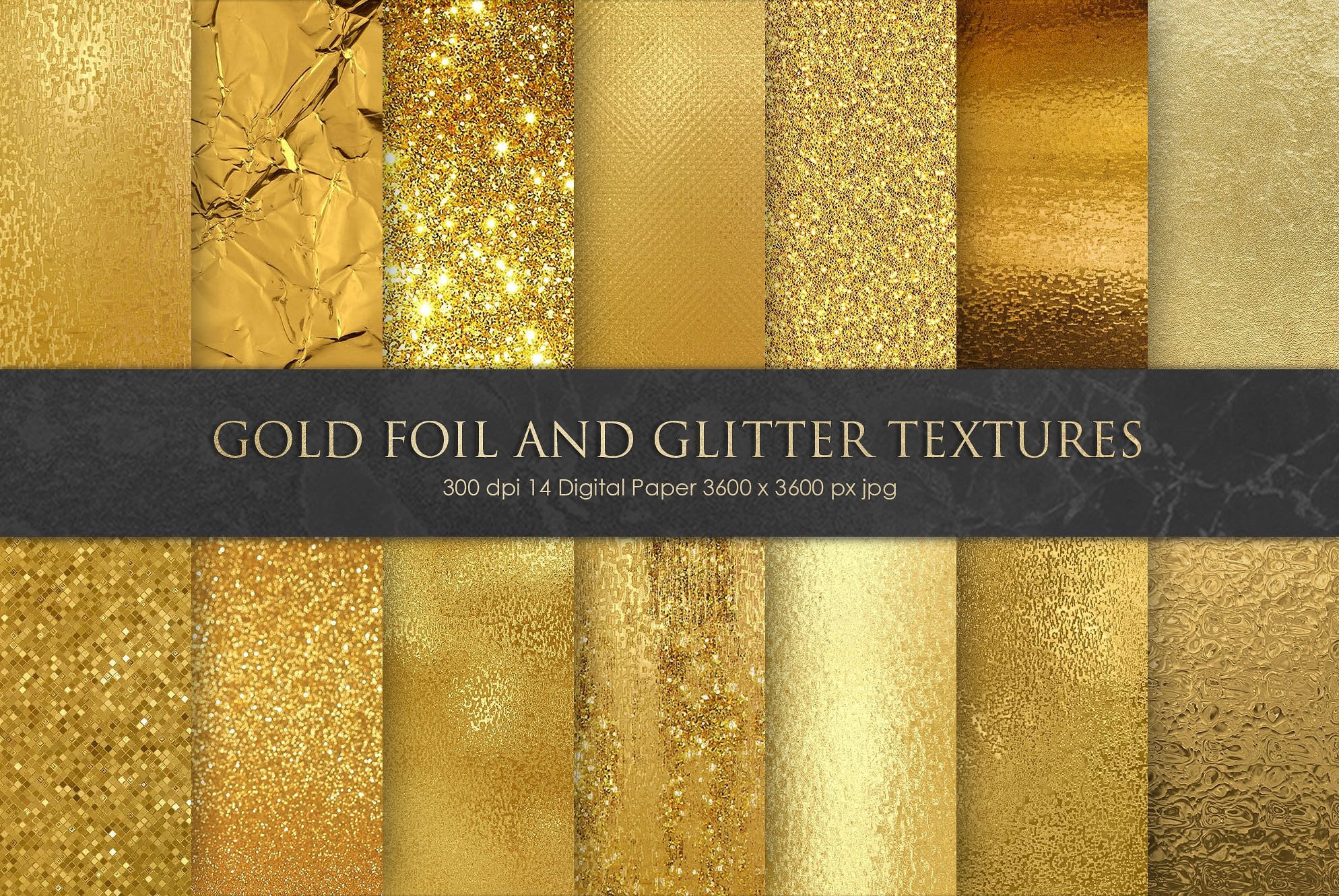 Designers use texture to create a composition in which the image also serves as an illustration not just a background. So you can bring to the user with the help of images and labels, what your company does and create a full-fledged masterpiece. The background is usually black as it is a very cool combination with gold elements. Either this particular bundle is ideal for using gold foil in separate elements – in drawing cartoons, illustrations for books and magazines, glitter images or foils after all.
Miguel de Cervantes once said: Even a cudgel if you decorate it does not seem like a cudgel. Whether it is the background for some art project or something related to Christmas or New Year, holiday cards, decorations, solemn sparks, golden nature, light, glitter or space – find your own gold in these bundles. But remember that these jewelry begin to shine only in a set with a luxurious "content". Sure thing that every person has a lot of ideas in his head. If you have visited our website we are sure that it will give you a couple more new ones. And if you like our collection of bundles do not hesitate to share your impressions in the comments 😉
Gold Foil Texture FAQ
Is it possible to get a discount on any of the gold foil textures mentioned in the article?
Yes, MasterBundle often gives an opportunity to get discounts on different bundle sets. Just subscribe to the newsletter to know which products you can get with a discount.
Which textures do I need to use: free or premium ones?
It totally depends on your budget. If you want to use quality content and can afford it, use premium ones. If you're on a budget or are a beginner in this sphere, download free ones
Where can I get some more textures?
On MasterBundles you can find a lot of more textures for any purpose.
.