Free Webinar: Tips and Tricks to Get Regular Clients. Sell Your Design!
Meet Ivan – our Account and Partnership Manager – the person who is responsible for connecting vendors and partners with MasterBundles. He likes getting to know people closer and reaching out to new artists and designers to build a trustful win-win partnership in a pleasant and friendly way.
With 2 years of experience as a Team Lead in the Sales department, Ivan has raised 20 successful sales specialists. Visit our webinar to learn more about sales together with Ivan!
What will be discussed during the webinar?
How to work and learn on objections and feedback.
Find your ideal customer and design your sales cycle.
Know the needs of your clients and follow them.
Importance of (text/live) communication.
Learn how to lead and retain customers on your products.
Who will benefit from the webinar?
Vendors, Artists and Designers who are willing to affect their sales directly. This webinar will be beneficial for entrepreneurs who grow their network of clients both on marketplaces and freelance services.
This event is free to attend!
Please, join us on:
Thursday, June 30, 2022
07:00 AM (PDT) | 03:00 PM (UTC)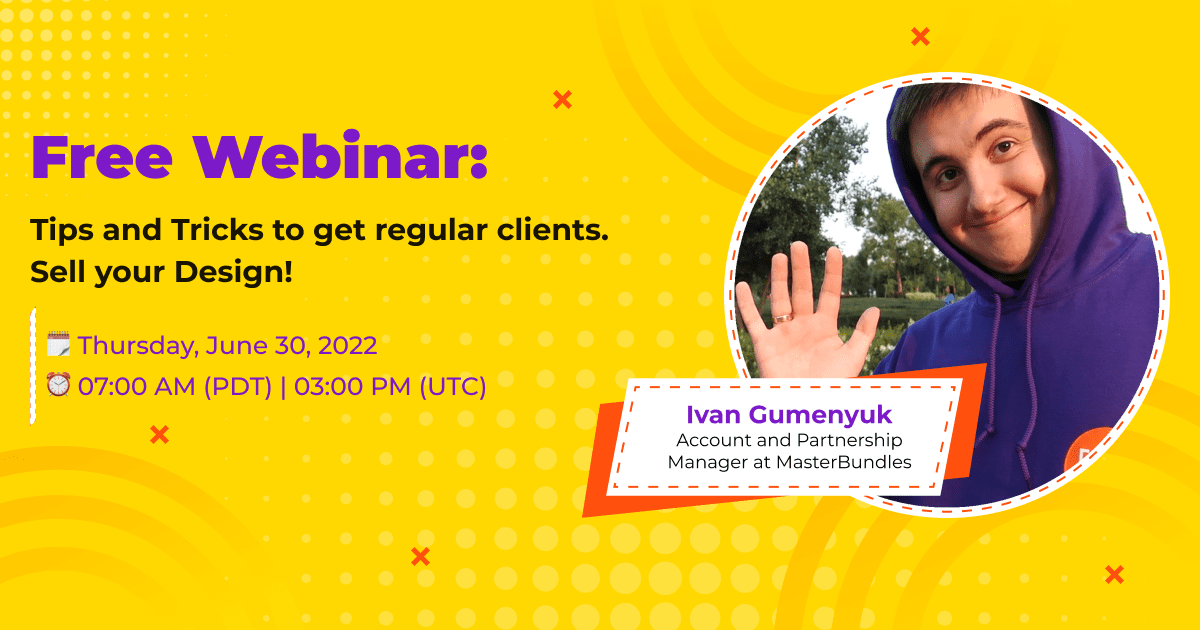 To get notified before the start, please, leave your email here: