Free Webinar: Social Media Marketing for your Success as a Designer
Hey everyone! What's shaking?
Are you ready to get a new portion of useful information from MasterBundles and our cool guests?
Meet Inna Kachur this time! Inna conducted SMM courses for a tour operator. She takes to such niches as ICO, blockchain, dating, cryptocurrency, finance, casino like a fish in water. Inna knows how to sell like a pro!
What secrets she's going to reveal during the webinar?
The best social media for designers: what? where? when? why?
What content is currently up to date?
Where to look for topics?
What tools are must-have for working with social networks?
How to understand what content will go viral?
Targeted advertising: yes or no?
Join our free webinar if:
You want to increase traffic to your products for free.
You want to get more buyers and sales by promoting your work on social platforms.
You are already promoting but don't see results.
This event is FREE to attend!
Please, join us on:
Tuesday, December 28, 2021
07:00 AM (PDT) | 03:00 PM (UTC)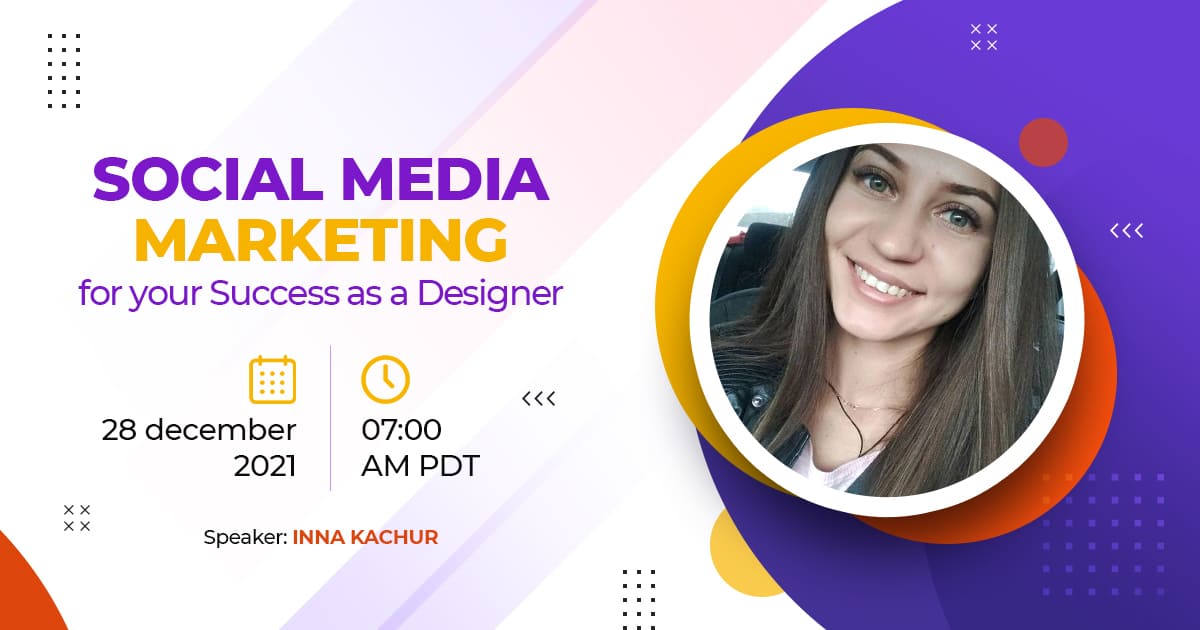 To get notified before the start, please, leave your email here: