Fluid Art Tutorial: How to Do Acrylic Pouring
Fluid Art: What Is It and How Can It Make Your Life Better
Art is no doubt an essential part of our lives. Even though you might not consider yourself an artist, I bet you still appreciate art as it is and its different variations. In fact, art is so much more than just a picture in a museum, it is actually a great means to express yourself. Moreover, there so many art forms such as cinema, visual art, music, and dance, so finding the very means of self-expression and, as a result becoming some sort of an artist, is actually not a problem at all.
Well, today we are going to talk about such a form of visual art as fluid art. So what actually is fluid art and can an average person become a painter? Let us figure this out together.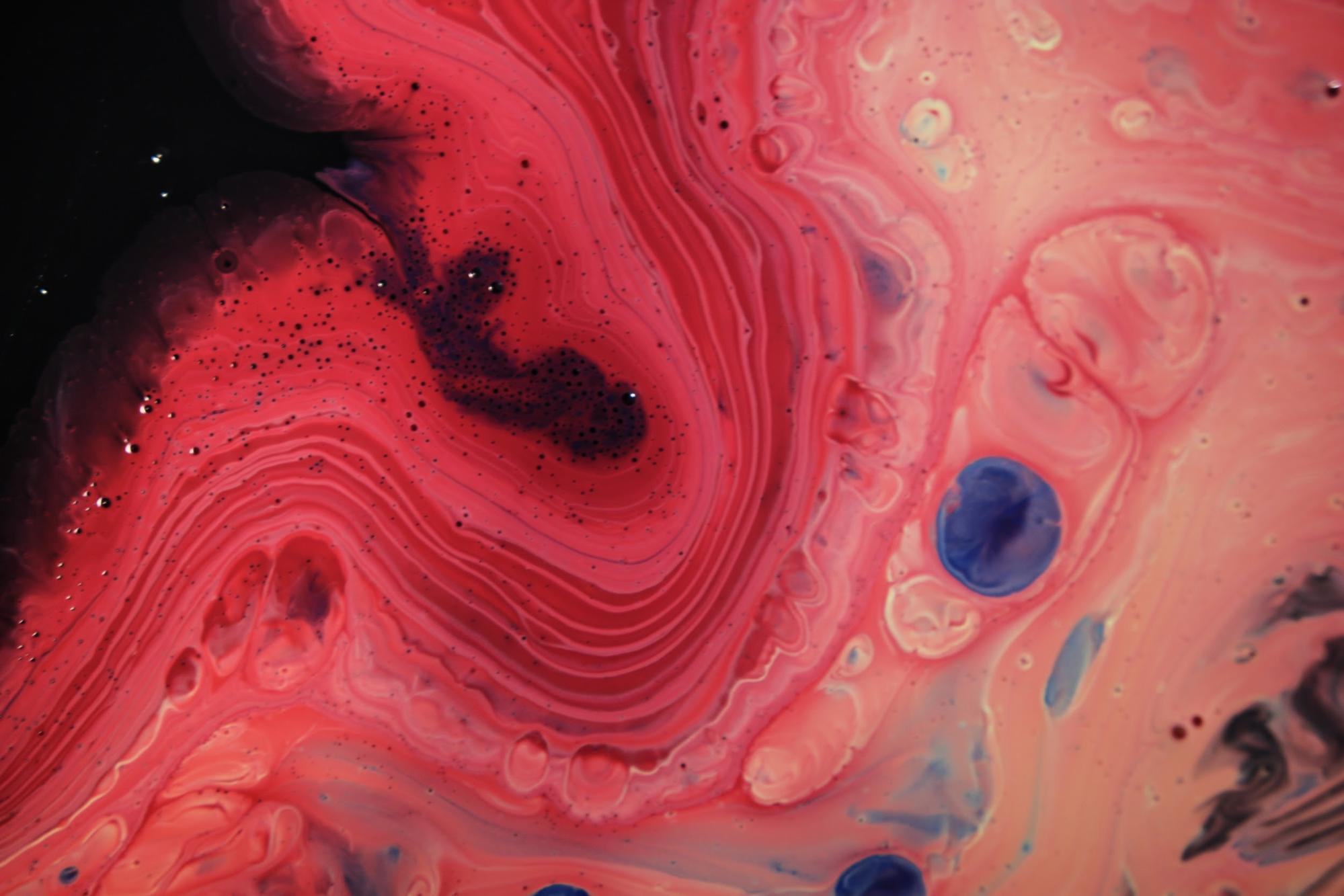 Video About Fluid Art Tutorial Post

Fluid art, also known as acrylic pouring or Dutch pour is a popular painting technique. The Dutch pouring technique was used by various abstractionism artists since the 1930s. A Mexican artist David Alfaro Siqueiros called it "accidental painting" and made it popular.

Fluid Art in the Details
First things first, let's define what fluid art is. To put it simply, acrylic pouring (aka fluid art) is a new tendency in abstract painting. In this very type of painting, there are no so-called "plots." At the same time, despite the fact that acrylic pouring is a rather new kind of painting, it is already extremely popular among both professional artists and people who just paint for leisure.
Fluid art picture is considered to be a representation of one's inner world as well as their state of mind at the moment of painting that picture. In order to create such a picture, one does not need to have any advanced painting skills. In fact, the actual process of applying the paints on the canvas is rather similar to meditation. Multi-colored spots, graceful lines, and intricate shapes pretty much represent our feelings and emotions, which makes this art so special and personal.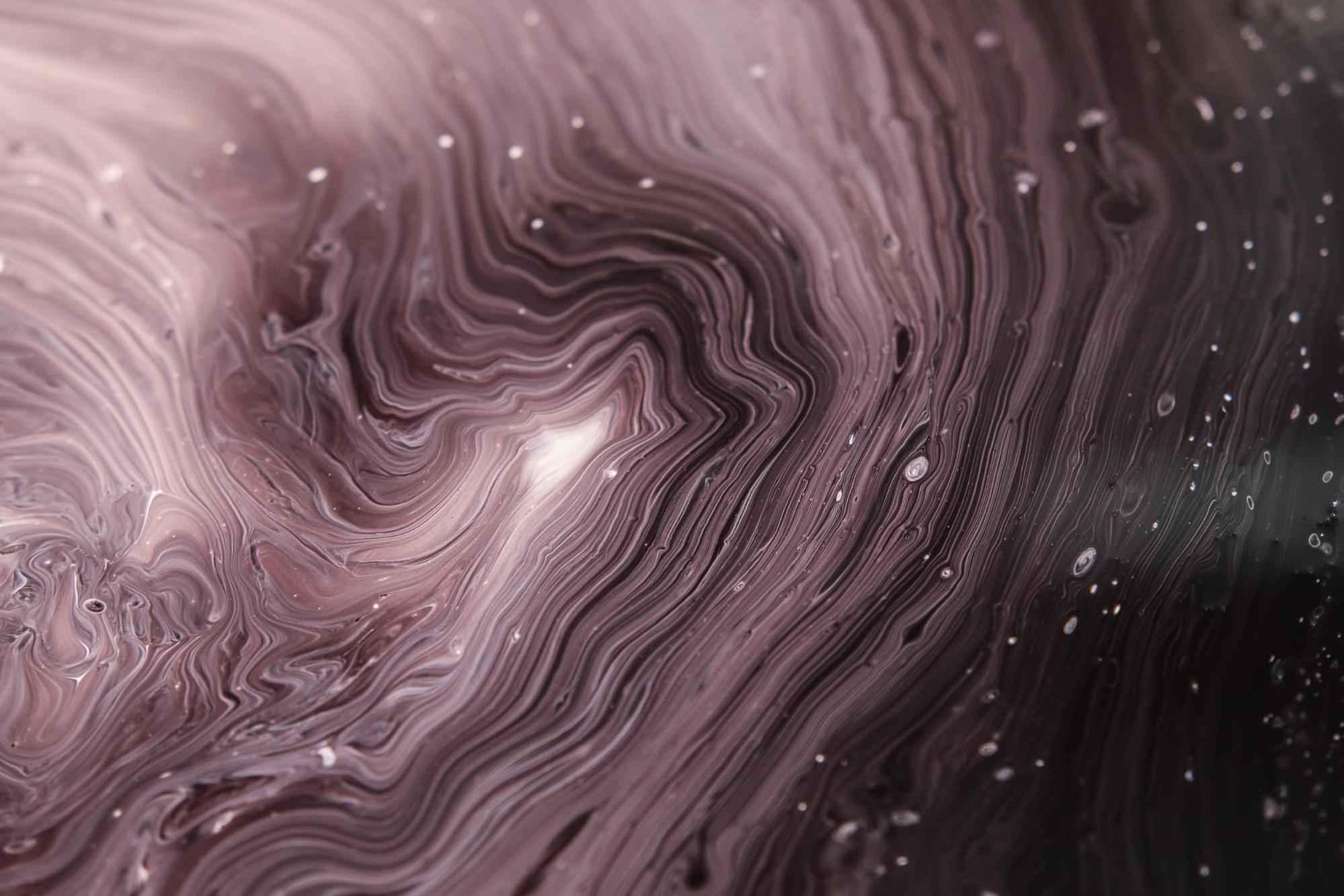 As a matter of fact, perhaps the most valuable thing in abstractionism is creativity. Well, what can be more creative than a fluid art painting? Each such picture is unique and that is exactly why these paintings hypnotize and attract the attention of even those who usually do not admire art at all.
Fluid Art History
Despite the fact that acrylic pouring has become popular pretty recently, it has a rather long history. This technique was used by various abstractionism artists since the 1930s. In fact, a Mexican artist David Alfaro Siqueiros widely used this very technique in his works and called it "accidental painting."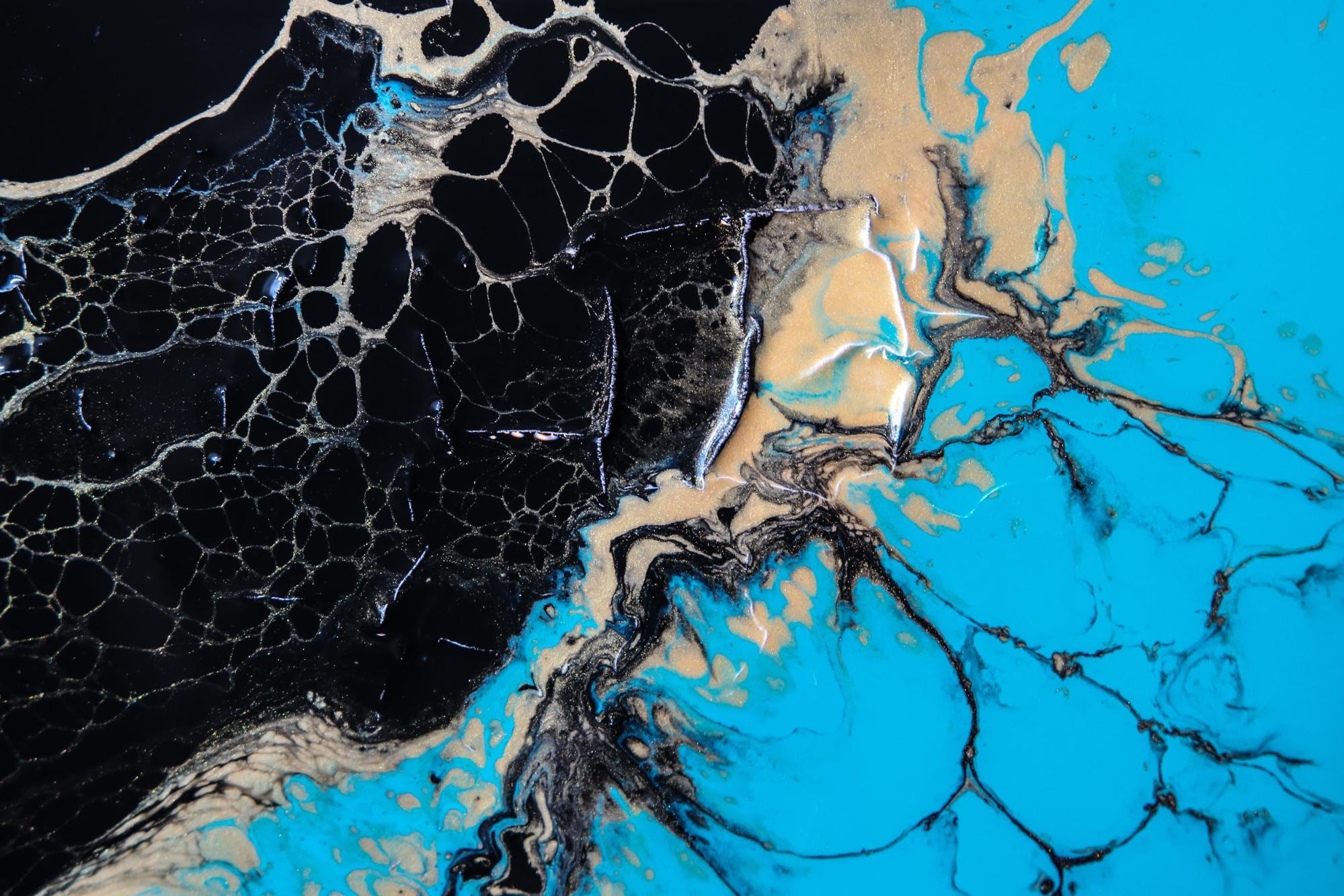 Fast forward to the 21st century, fluid art has gained tremendous popularity among the modern artists as well as common people. Mesmerizing videos of making fluid art pictures on Instagram and other social media platforms boosted the popularity of acrylic pouring and brought it to the masses. Well, just watching those hypnotizing videos is a huge stress relief, not to mention making these paintings. So it's not a surprise that fluid art has easily conquered many people's hearts.
Nowadays, acrylic pouring is one of the most popular tendencies in modern painting as well as a great leisure and stress relief method that will no doubt become one of the classic art forms in the future.
Fluid Art Paintings by Emma Lindstrom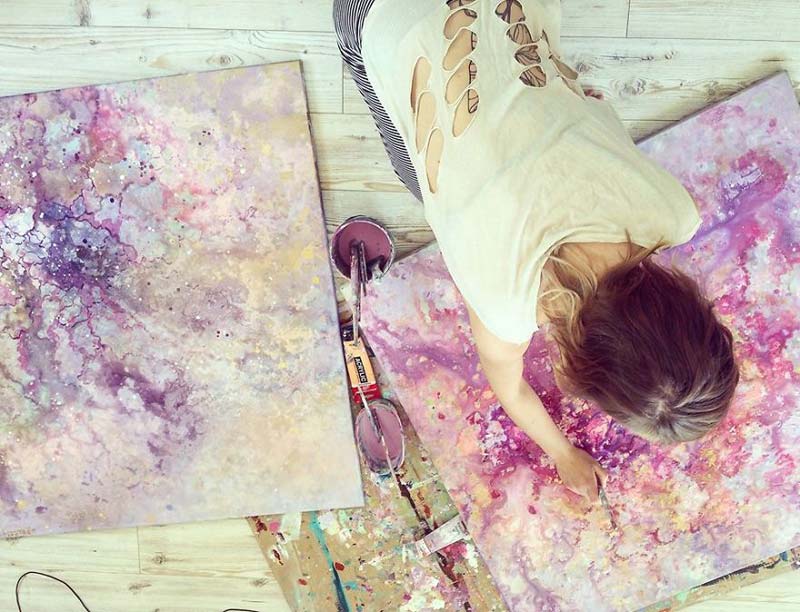 Certainly, acrylic pouring is not only a way to relieve your stress, it is actually a form of visual art that has lots of famous and truly great representatives. One of the most popular modern acrylic pouring artists is Emma Lindstrom (@lindstrom.emma).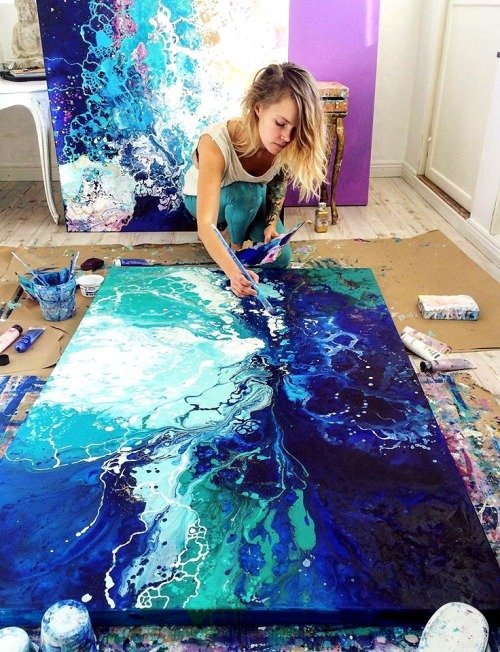 Emma Lindstrom is a contemporary Swedish artist who specializes in fluid art. The artist is pretty popular on social media and actually was among those artists who brought acrylic pouring into the masses. Emma's mesmerizing art was called "music for the eyes," yet she herself describes her art as "a weapon of love and beauty." The artist also says: "This is my artwork. Although, I would not call it work. This is what I want to do, what I have to do in life. This is the path I found or the path that found me, one which I've never been able to stray from since. Staying true to yourself is never easy, it's a constant and equal struggle between oppositional forces from as well the outside as from within. Voices telling you that it can't be done, that you're living in a fantasy. Telling you that you should do something else, something "real", instead. Voices of fear… I wish to inspire people to follow their own path and find what makes time slow down, or even stop, for them. "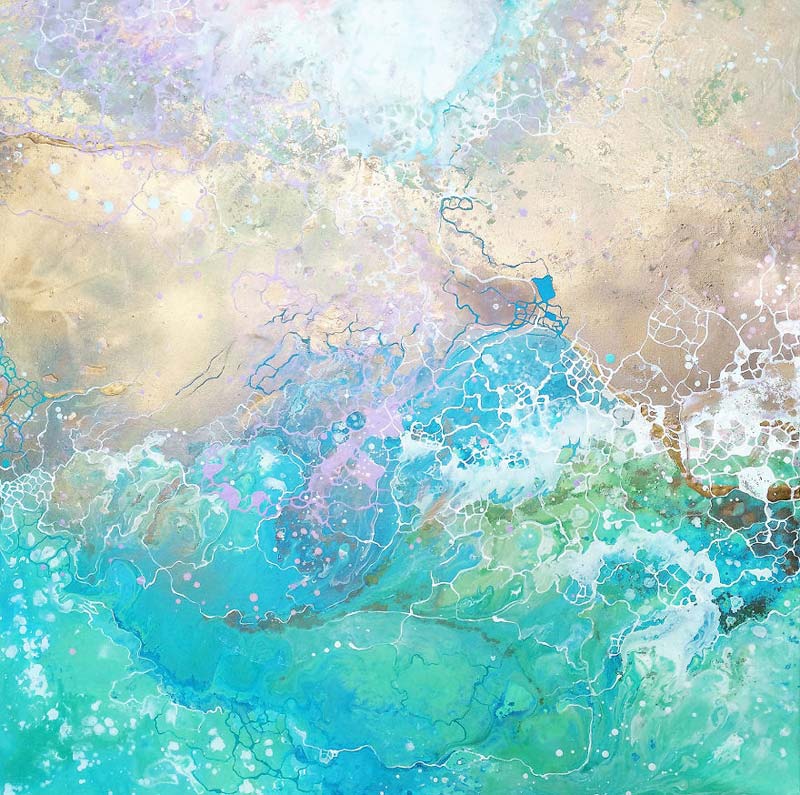 Emma Lindstrom is actually best-known for her galaxies paintings, which explains why she has chosen fluid art as her dominant artistic style. Her hypnotizing works draw your attention and make you think of something that a human mind will never comprehend.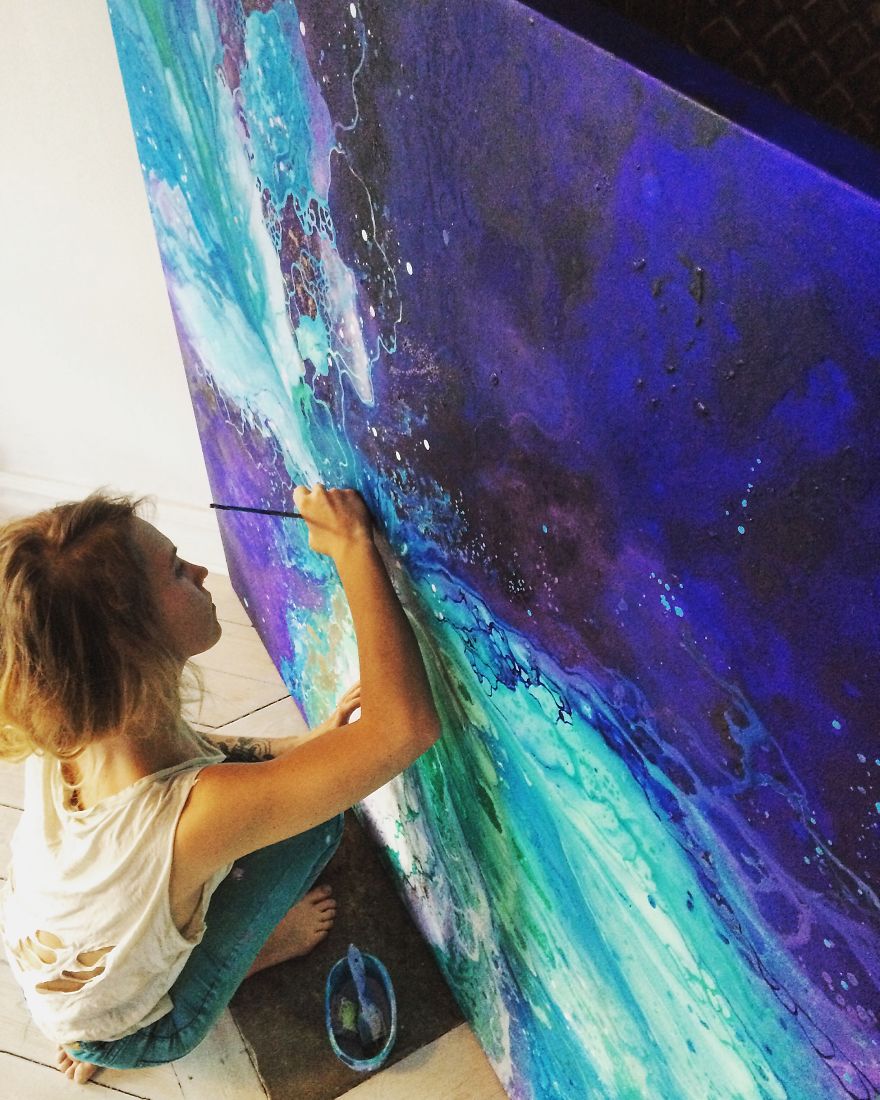 Fluid Art by Mark Chadwick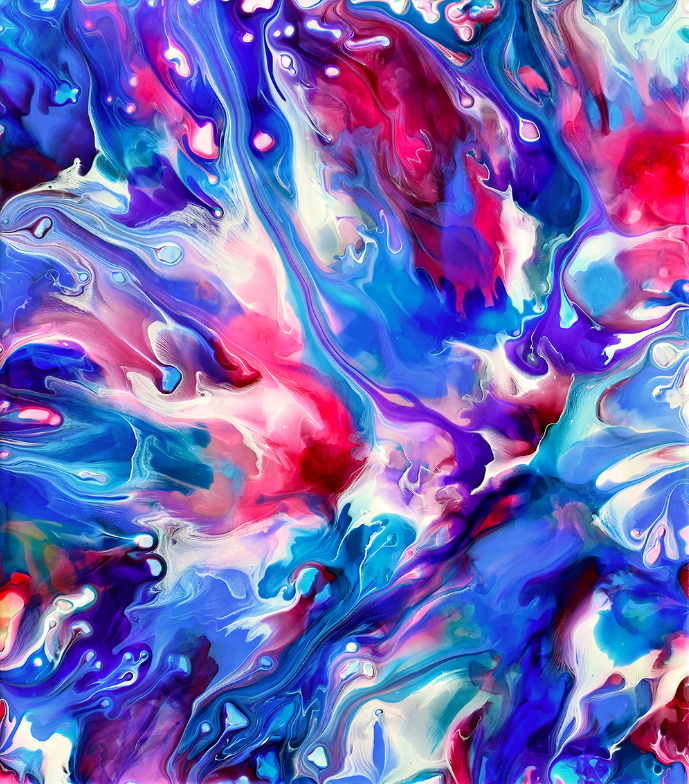 Another famous fluid art artist, whose works fascinate thousands of art lovers all over the world, is Mark Chadwick. This British abstract artist graduated with a Master of Arts from Birmingham City University and started his professional career in 2008. Chadwick allows his artworks to sort of "form themselves," which make them so unique and vivid. In fact, the artist's paintings are pretty much living creatures that really speak to you, even though they do it in a figurative meaning, but they still do.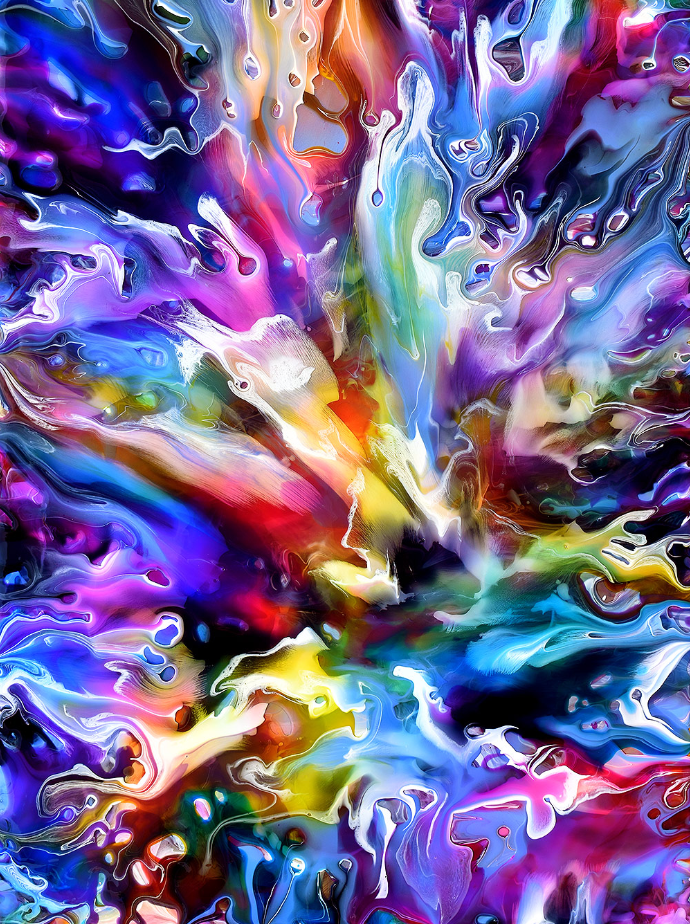 What Do You Need for Creating a Fluid Art Masterpiece?
I bet that by now you are already interested in doing these breathtaking pictures. But what particular supplies do you actually need for this? Well, certainly, there some other stuff except your desire and creativity that you will need for creating a fluid art picture, so let us figure out what is it. Basically, you will need a canvas, acrylic paints, a cup, some water to dilute the paints, a spatula or a stick to spread the paints on the canvas, and varnish to finish your painting. All these supplies are super easy to find in stationery stores or such online multi-brand shops as Amazon. So here are some supplies for acrylic pouring that I found on Amazon for you.
North American Made Artist Canvas

Price: $45.50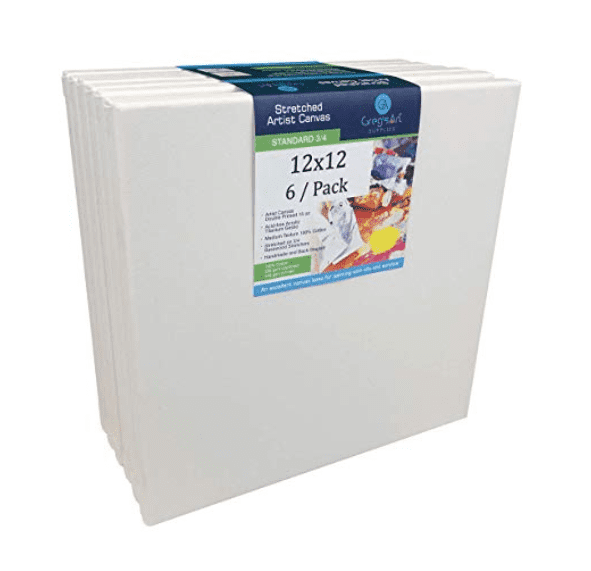 ARTEZA Acrylic Paint, Set of 60 Colors/Tubes

Price: $39.88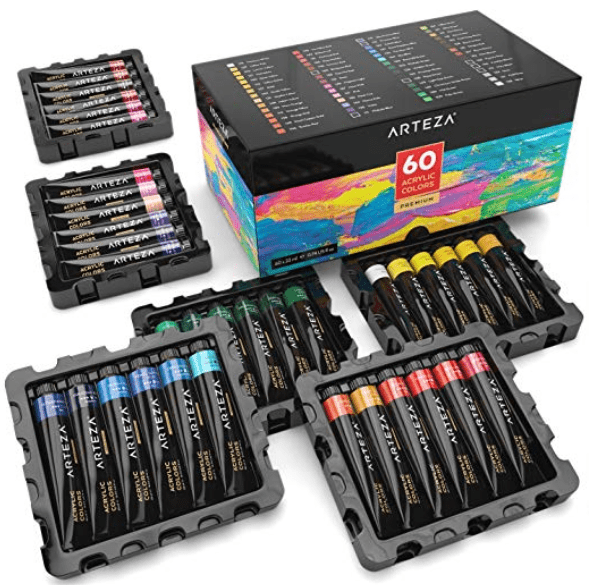 Flat Professional Steel Artist Oil Painting Palette Knife Spatula

Price: $2.10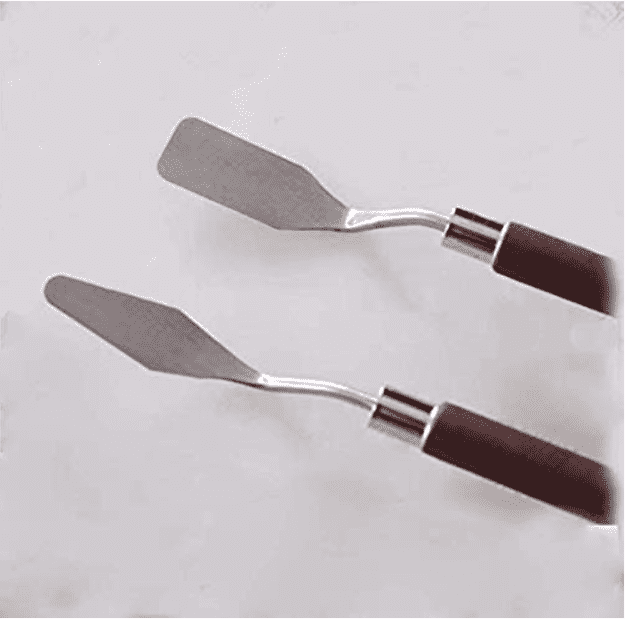 Chelsea Classical Studio Lavender Retouch Varnish

Price: $38.99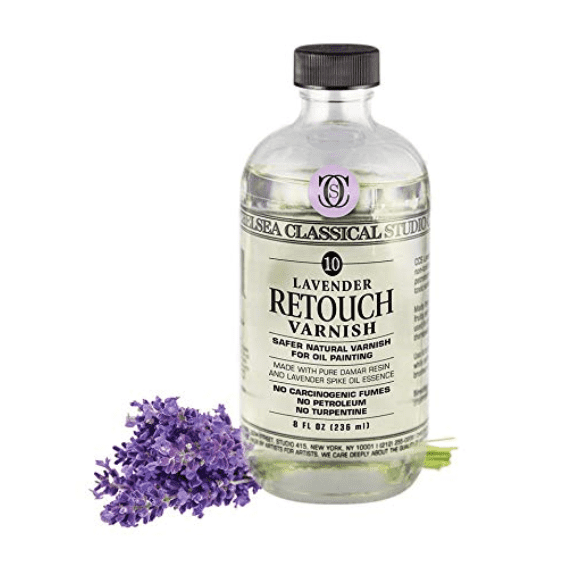 All these supplies are rather affordable, so do not hesitate and buy some, so you can make your first fluid art masterpiece.
Acrylic Pouring Techniques
Nowadays, there are no strict rules on how to apply liquid acrylic to the canvas. Basically, the fluid art technique consists in mixing different colors in a cup and pouring such a "mixture" on the canvas. Yet there are two main techniques, so let us take a brief look at both of them.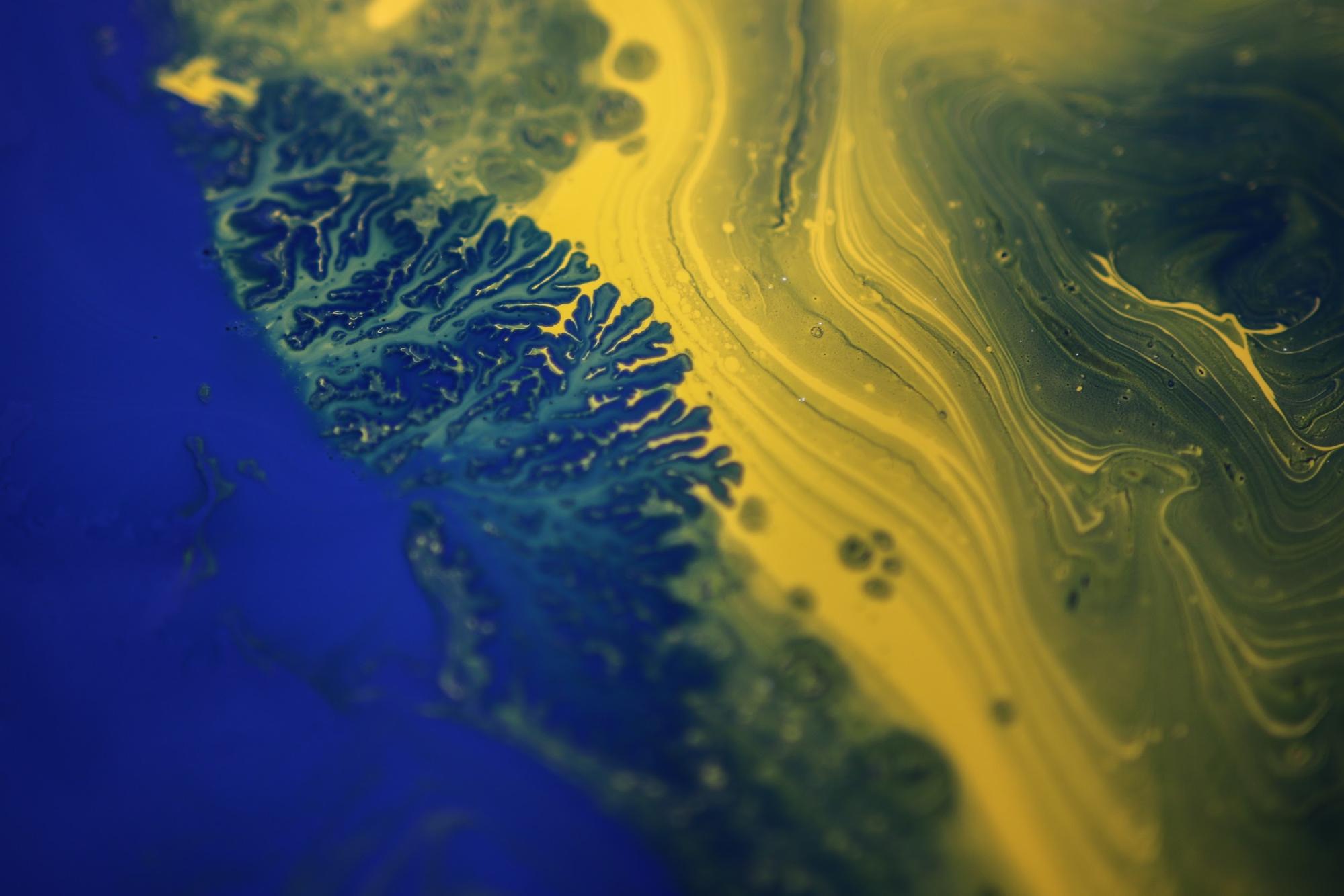 The first fluid art technique is known as "straight pour." Well, I guess, it is pretty clear that using this very technique you mix the colors in a cup and simply pour them onto a canvas. After you poured the paints on the canvas, you can carefully spread them, so they cover the entire canvas. The paints will easily spread all over the canvas, creating bizarre, eye-catching patterns on it. If you would like to have some particular shapes, you can use a spatula or a stick to sort of "move" the paints on your canvas.
Another way to create your acrylic masterpiece is so-called "dirty pour". This technique is actually a little bit more difficult, yet more exciting and dramatic. Turn your canvas upside down and put it on top of the cup with paints. Then carefully turn the canvas back over, so the cup with paints is on it upside down. Gently lift the cup and spread the paints all over your canvas.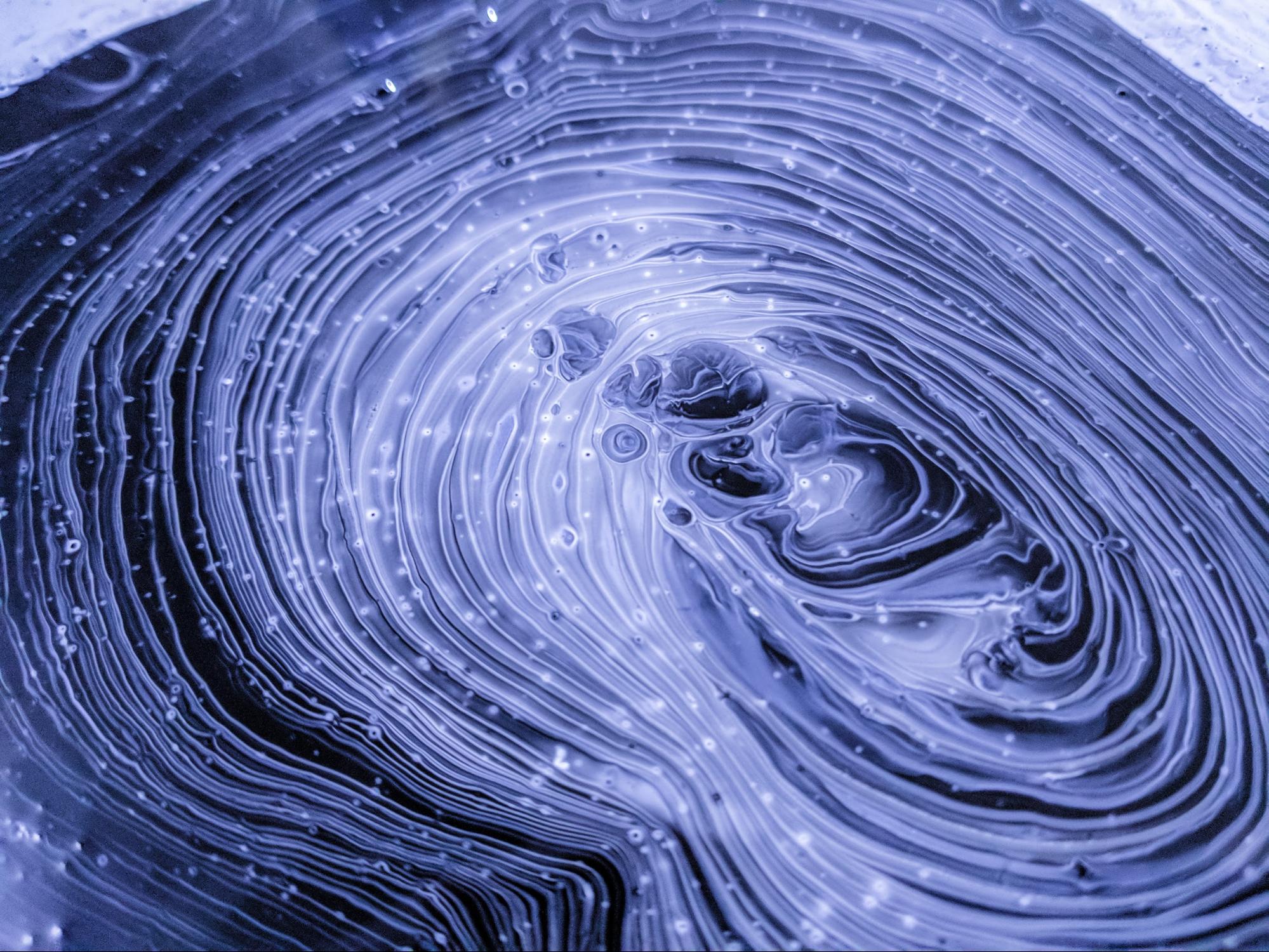 Well, no matter which method you used, your masterpiece is done! Let your picture dry for at least 24 hours. After your masterpiece has completely dried, you want to varnish it, so it will live longer. While varnishing your painting, you have to keep it in a horizontal position. After you are done with varnishing, let your picture dry for 24-48 hours. Then you can frame it and hang it on your wall or present it as a gift to your friend, relative, or significant other.
Art Therapy by Means of Fluid Art
I have already mentioned that fluid art is a great way to relieve your stress. In fact, we all know how useful art therapy is and how happy it can make you. So let us find out more about art therapy as well as how you can involve fluid art in it.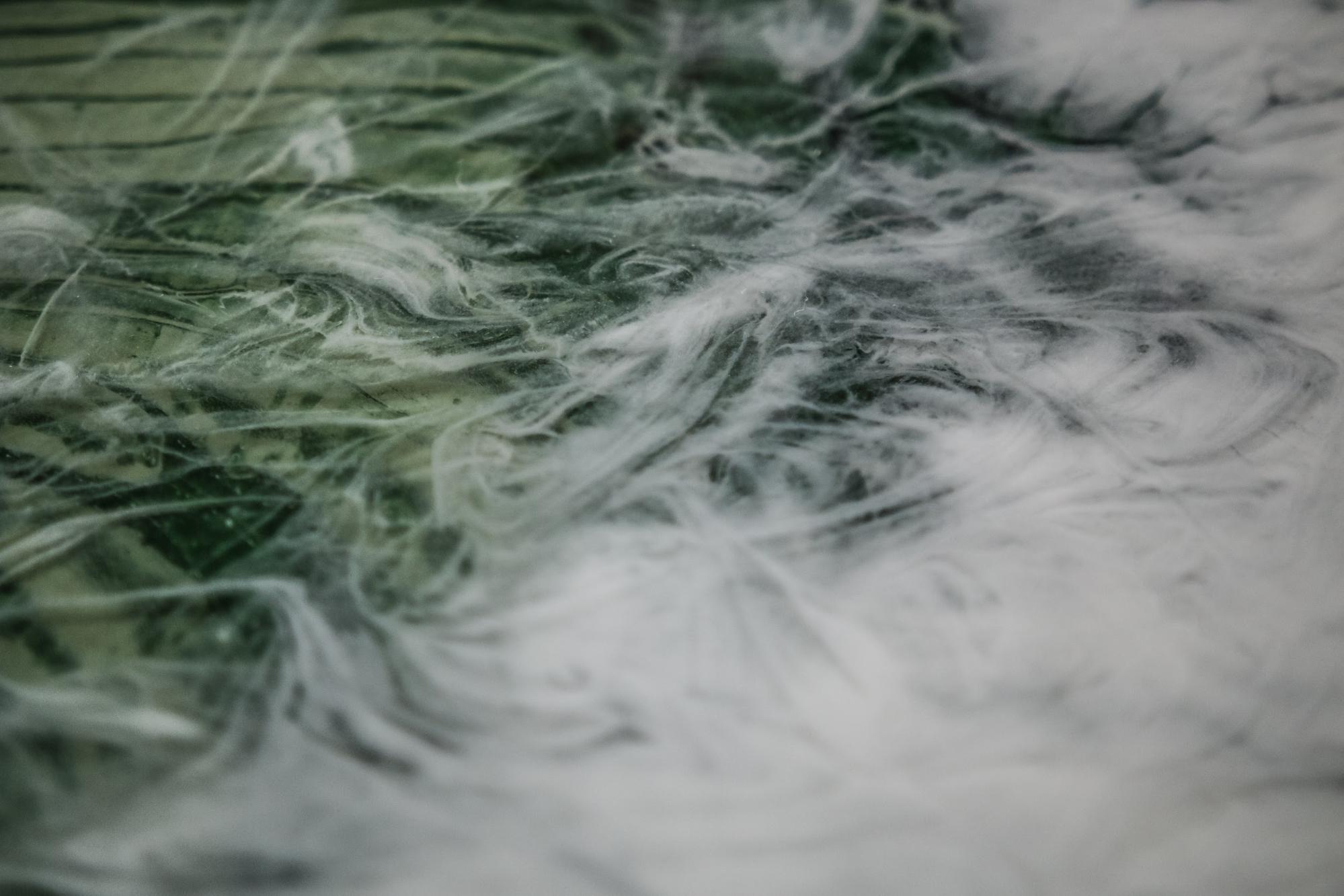 Art therapy is basically a technique of treating psychological disorders such as stress or depression by means of art. This very field of psychotherapy has been established relatively recently and is rapidly developing since it has already proved itself to be quite effective. The method includes many different approaches, which makes it possible to find the right one for a particular person.
Such psychological therapy can be carried out either individually or in group classes. The main point of art therapy is to get an opportunity to normalize the psycho-emotional state of an individual, to learn how to express oneself, as well as to explore oneself.
As a matter of fact, art helps to express a person's feelings, such as anger, disappointment, joy, insult, which eventually makes him or her want to get rid of negative feelings and, as a result, open up to the world. However, what is most important is the fact that expressing one's emotions through artwork is rather easy and comfortable for a patient because it does not cause stress or psychological trauma.
So here are some of the things that art therapy can help you with:
Understand yourself, learn to express yourself, as well as achieve mental harmony;
Improve your psycho-emotional background;
Get rid of anxiety and fears;
Eliminate aggression;
Overcome depression;
Reveal your creative abilities and potential;
Learn how to concentrate on the problem, find the right solution, and control your emotions;
Help with social adaptation.
As you can see, art therapy can be rather useful for both children and adults. Moreover, admitting that you need help is dealing with your problem. So there is nothing to be ashamed of. Whether you go through art therapy under the supervision of a professional or do it on your own just to relive your stress a little bit, acrylic pouring is no doubt a great way to go and I'll explain why.
Why Acrylic Pouring Is the Way to Go for Art Therapy?
Well, I came up with the three main reasons why fluid art is one of the best options for art therapy, so here they come.
It is relatively easy. Painting is a type of art for a reason and this reason is the fact that only a few people can create true masterpieces. So if you cannot draw or paint at all and the whole process makes you even more nervous (because you suck), such an art therapy definitely will not help you. Moreover, it can actually make things even worse. At the same time, fluid art is rather easy – you mix colors, you pour them on the canvas, your inner world is expressed in a beautiful and sophisticated way.
You will end up with an artwork that you can be proud of. Well, since fluid art is rather easy, then after your therapy you will definitely have something lovely to hang on the wall in your living room. So try to paint happiness by means of fluid art, so every time you see this picture in your living room, no matter how tough your day was, you feel a little bit better and even proud of yourself.
It will connect you with your loved ones. You can try fluid art therapy with the people you love such as your parents, siblings, friends, or significant others. Such an exciting way to spend the time together will no doubt make your closer.
I guess, it is pretty clear why acrylic pouring is a great art form for your art therapy, so go ahead and get some supplies in order to start your first session.
What Can Possibly Stand Between You and Fluid Art?
It seems like pretty much everything about fluid art is great, yet there are some obstacles that you will have to overcome on the way to becoming a fluid artist. Well, the art itself is rather simple and, let's face it, pretty much anyone can create a pretty decent piece of fluid art. So learning how to do such a painting surely will not be a problem for you. Especially after I told you about two main acrylic pouring techniques. So what are the obstacles that might stand between you and this truly magnificent art then? Well, let me explain.
The main (and actually the only) obstacle that can really threaten you becoming a fluid art artist is getting all the supplies. For doing this kind of art you cannot just take a sheet of paper and a pencil and start drawing. You need a professional canvas, acrylic paints, a spatula, and varnish. Well, that's definitely not something you might find in an average American house, even if you look through some of the stuff, that you have no idea where it came from, in your garage. In other words, you have to buy all these supplies and some of them are rather expensive.
Well, what I think about this whole situation is havening something like "The Ultimate Fluid Art Kit for Beginners" would quickly solve this problem. But so far I haven't found anything like this on the internet, so let me know if you have, because that's something I'd like to have in my house in case of a mental breakdown emergency.
At the same time, this is pretty much the only obstacle between you and fluid art. Moreover, this obstacle is rather easy to overcome. So don't give up your dream of becoming a fluid artist just because there is no "The Ultimate Fluid Art Kit for Beginners."
Gift Box with Fluid Art DIY Tutorial
I'm sure that wooden gift box with an easy peasy acrylic tutorial is all you need now!
Fluid Art Painting in 2019. Acrylic Fluid Art Tutorial and Gift Box for Beginners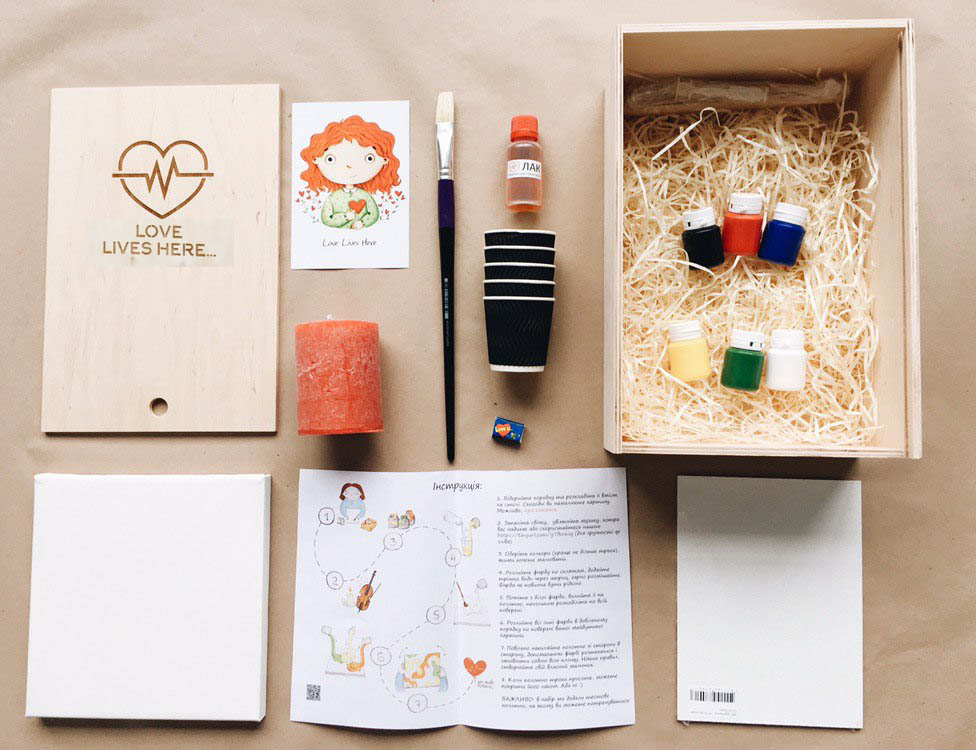 What's inside:
Аcrylic paints
Stretched Canvases ( 2 items)
Small plastic disposable cups
Craft sticks for stirring
Еhe brush
Cute postcard "Love lives here"
Detailed step by step DIY
A candle for a creative atmosphere
A link to youtube playlist with music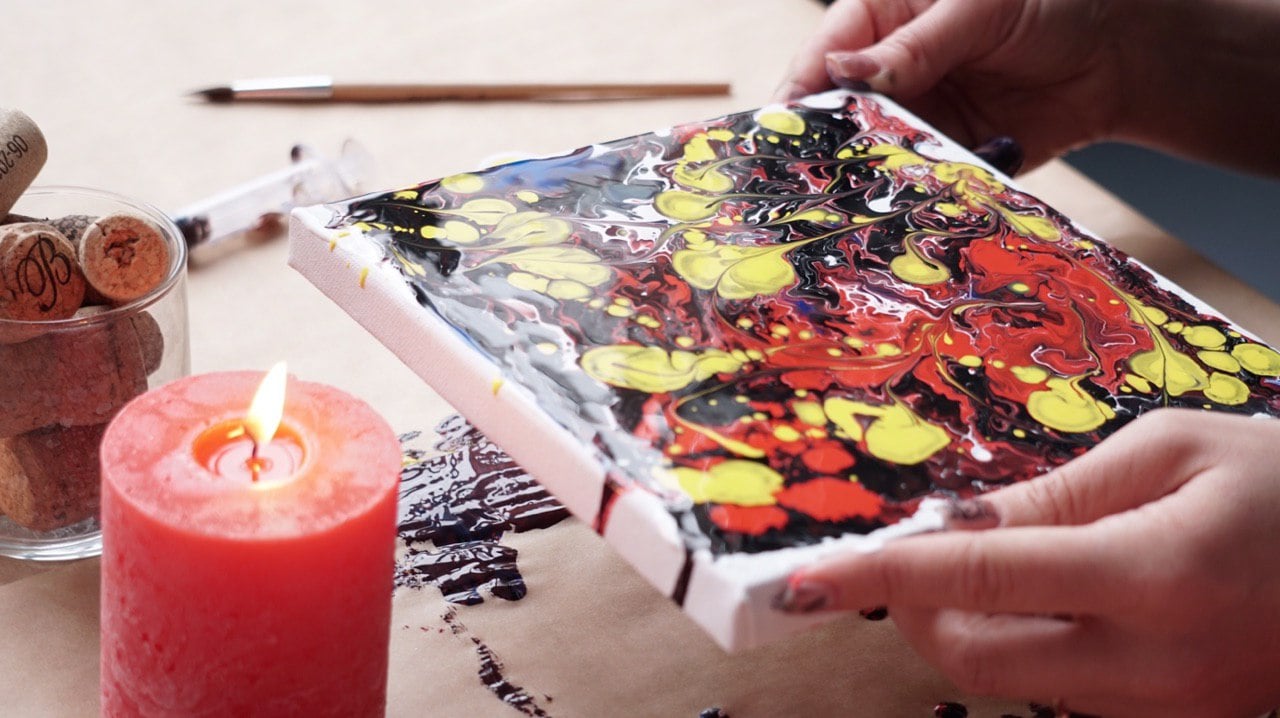 Final Word
Acrylic pouring is indeed a beautiful art that is accessible for both professional artists and common people. This, with no exaggeration, breathtaking art form has conquered the hearts of millions of people all over the world and continues to fascinate even more with its mesmerizing images. Besides, fluid art is one of the greatest ways for art therapy, since it is pretty simple and drop-dead beautiful at the same time. So if you are looking for a fun leisure, a stress relief, or just a gorgeous art form to admire, then why don't you try acrylic pouring?
Do you like fluid art? Who is your favorite fluid artist? Let us know in the comment section below!