Winter holiday PNG watercolor set
Christmas winter holiday symbol in a watercolor style of 90 files. Aquarelle christmas card for background, texture, wrapper pattern, frame or border. Ideal material for DIY, greeting cards, quotes, blogs, menu, posters and more.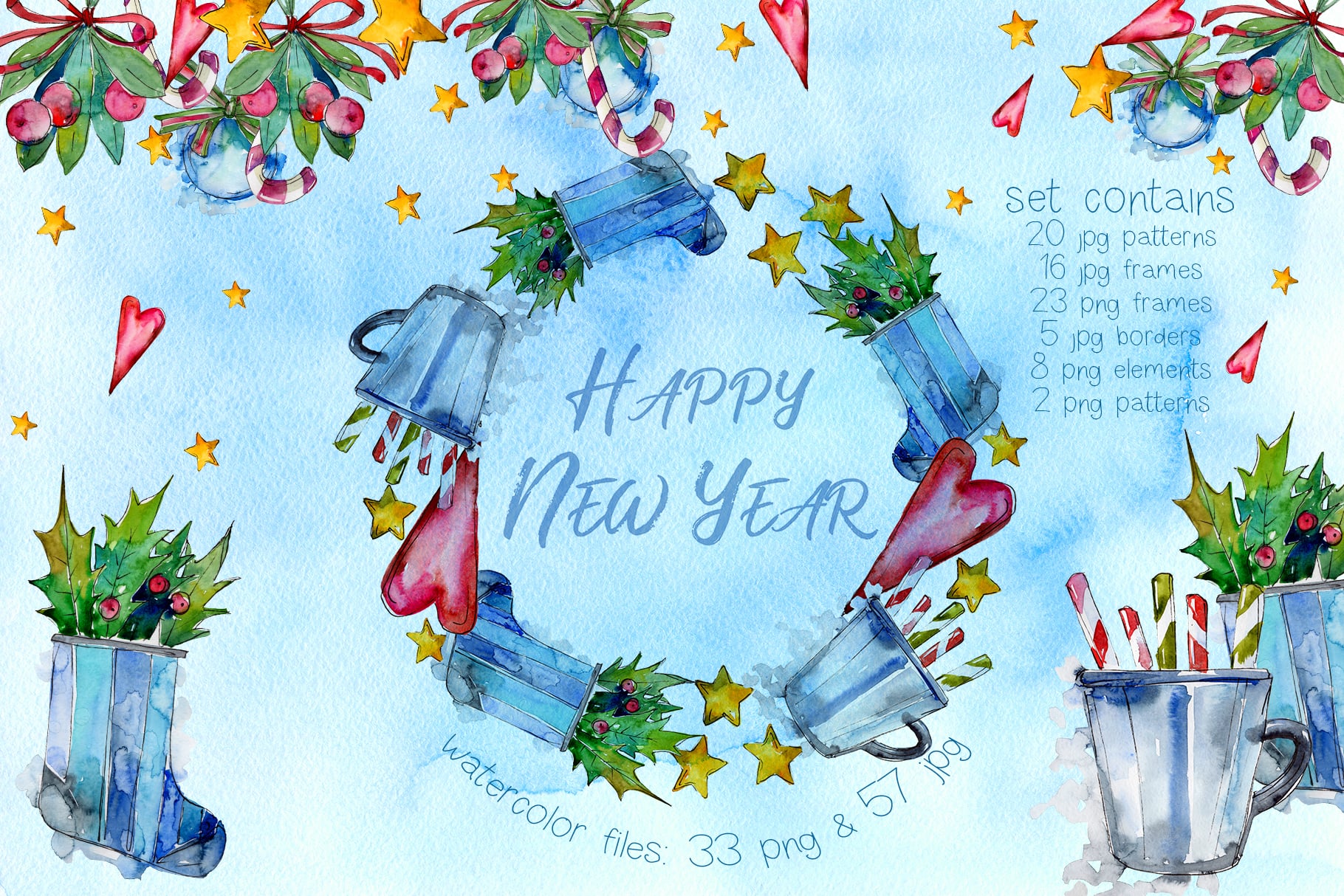 This pack contains:
Frames | Borders | Patterns | Isolated
-png 33 -jpg 57
All illustrations highly detailed. Aquarelle elements could be used for background, texture, pattern, frame or border. Ready to print or use for anything you want. Full editable (size, colors, etc.). The possibilities of use are endless!
Elements are painted by hand and every image is a separate file. The graphics are a PNG file, 300 dpi, without background. Patterns and Frames are JPG size 3500x3500px.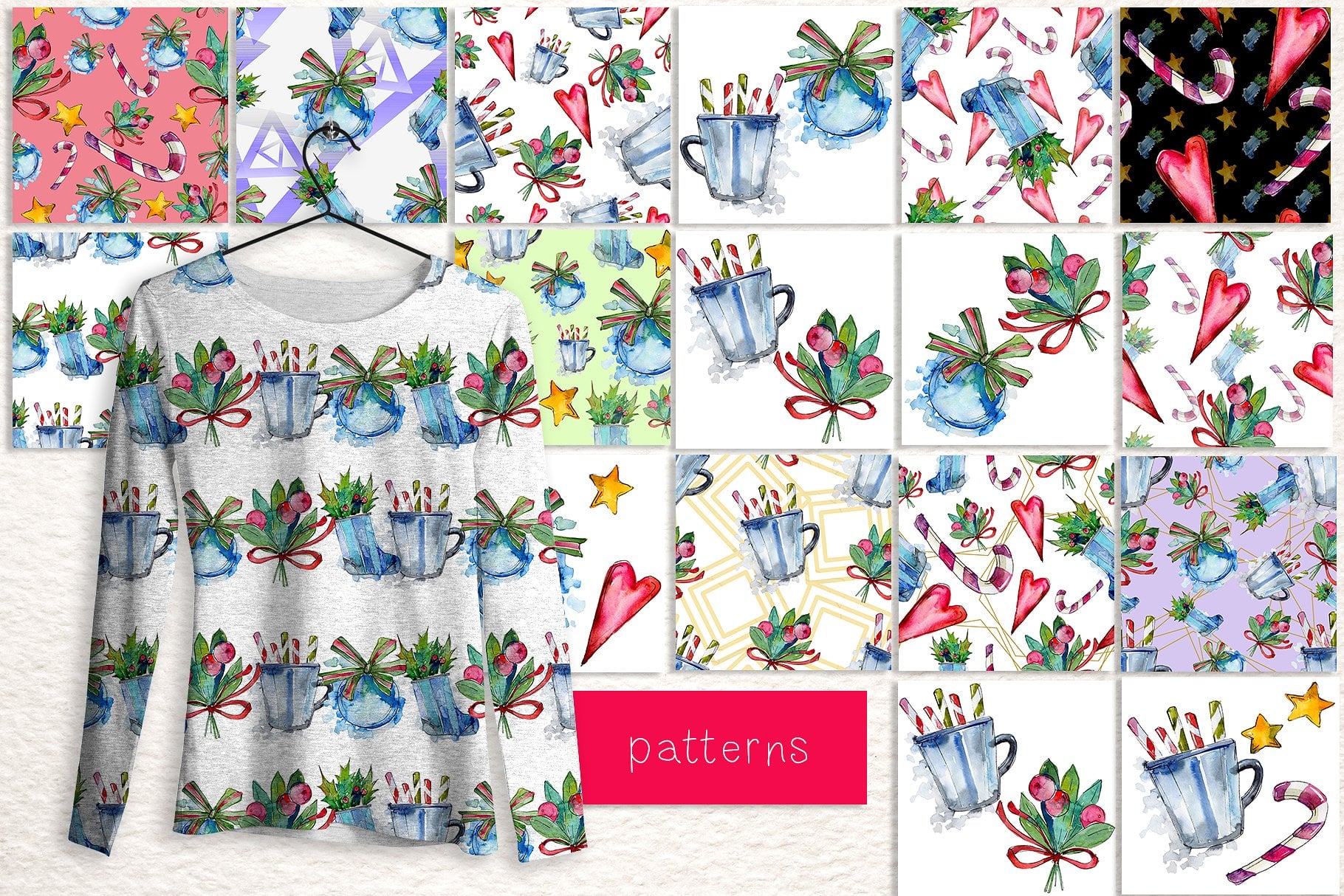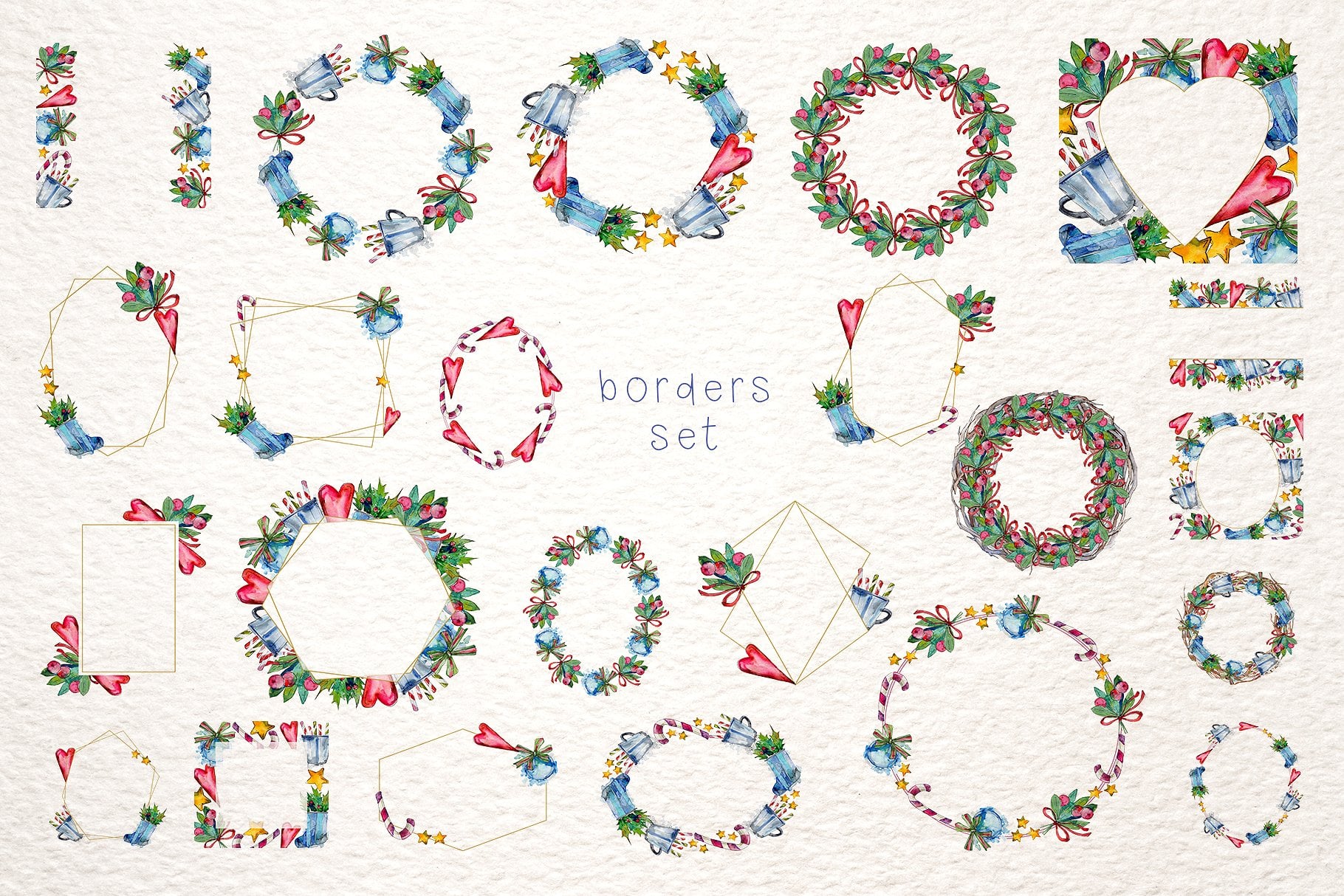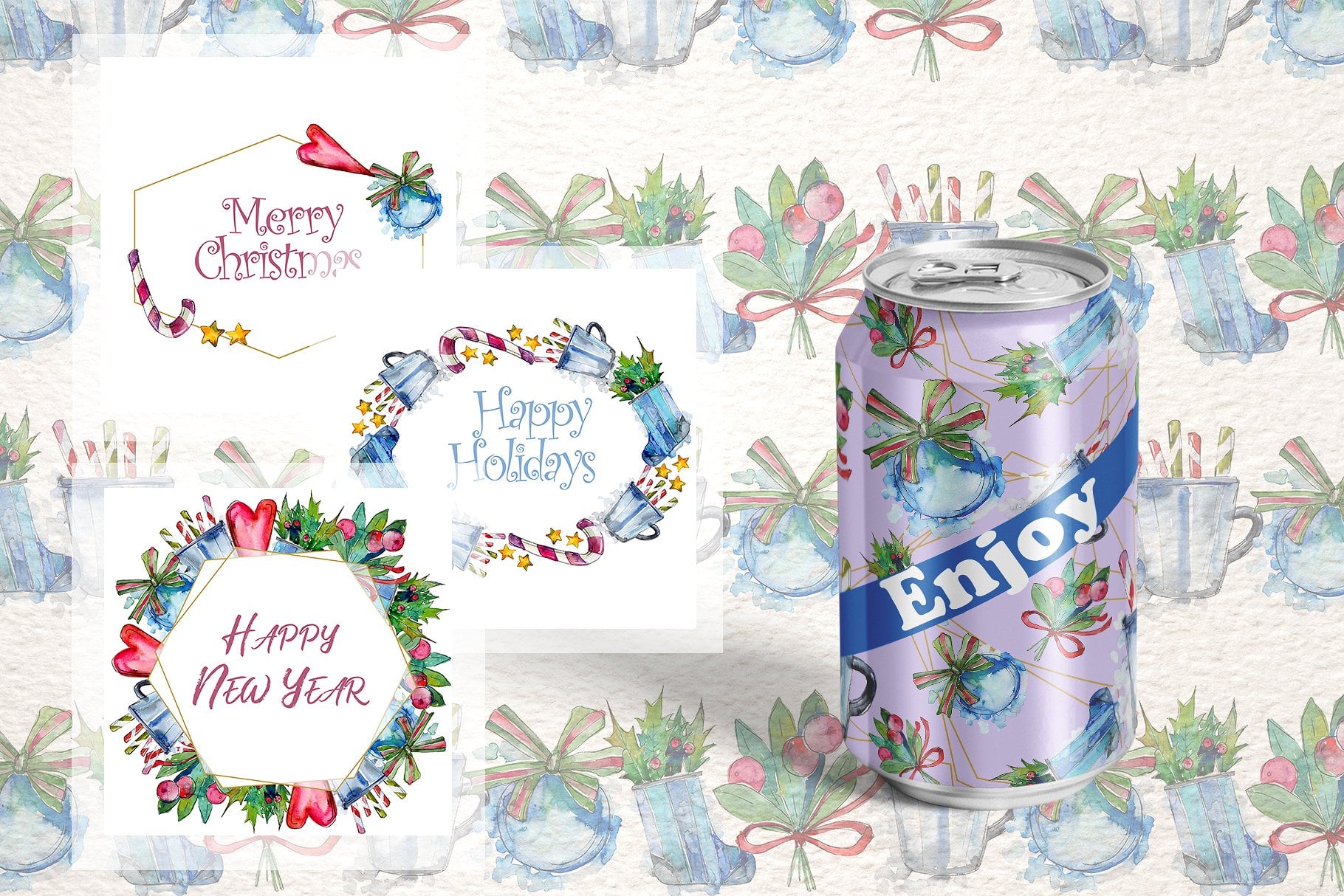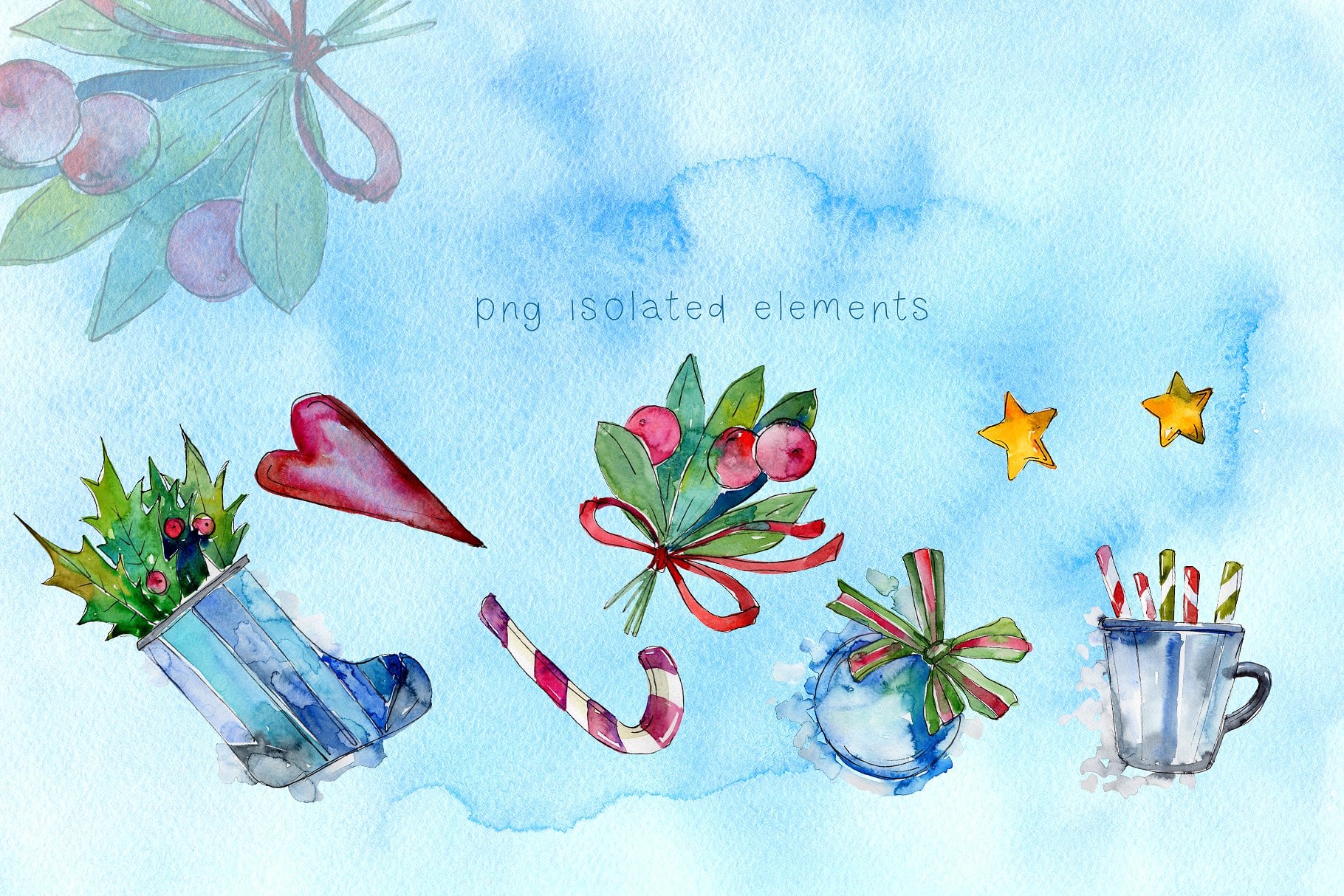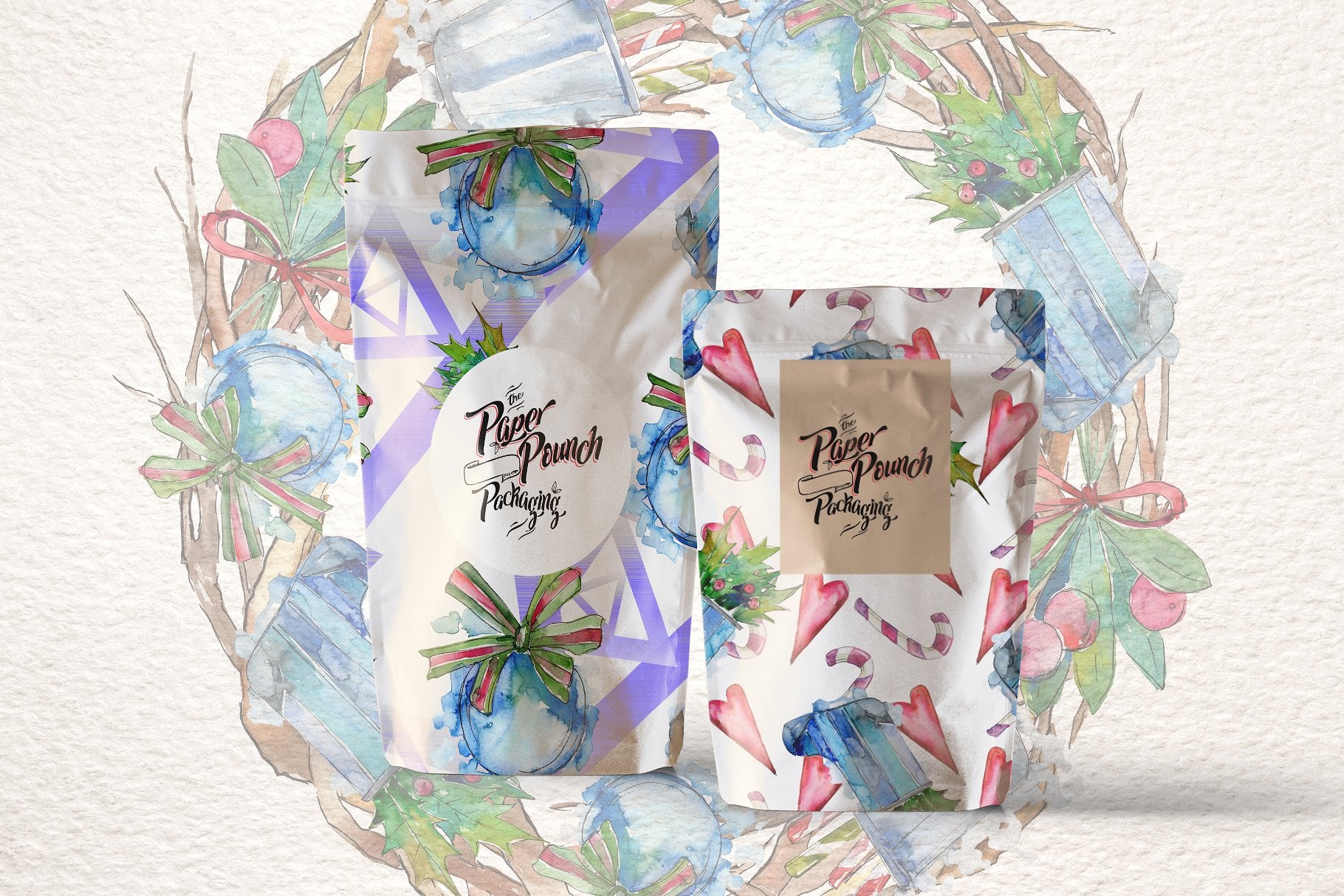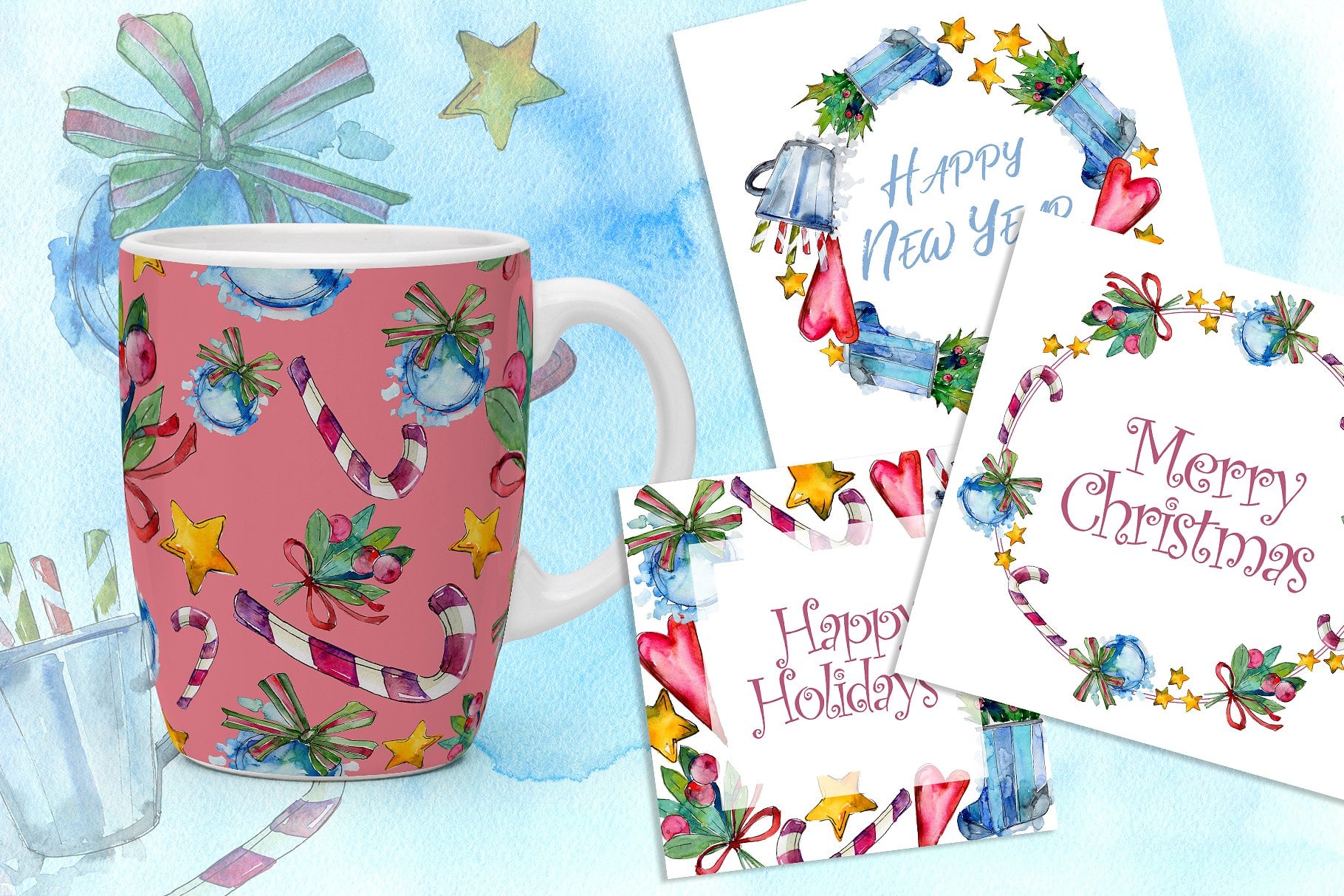 Graphic bundles
Each and every artist, as a skilled professional, absolutely should be able to draw any image from the begining. It's counterproductive, takes too much time. This is exactly why the vast majority of graphic designers make use of pre-made graphics components – combine these graphic components, modify them and create the design with their help. Nobody is going to buy those elements one at a time, that's precisely why they are put together into graphic packages and offered for sale as a singular solution.
The way to save even more funds on MasterBundles bundles?
Just share this page via social networks – you immediately receive the 5% discount for the graphic packages you prefer. That is a quite simple way of getting an expertly created tools for a lower price.
How can you benefit from using deals?
For any design project, you will need a bunch of elements – just a few icons, a number of photos, a font, etc .. In case you'd want to purchase all of them separately it will cost you a lot of money! So, that is why seasoned graphic designers usually go hunting for graphic packages to purchase.
What sorts of graphic packages are available?
The collections of elements gathered into a graphics bundle are usually sorted based on their type and main objective. There might be packages with business card templates, icons and wedding invitation templates, etc. You may also manage to find graphic bundles designed for Halloween, Christmas, Halloween or Christmas.
Deals of MasterBundles.com
The package deals of stock photos, patterns, logo templates, icons, fonts and textures are readily available . Additionally, you may find packages of WP templates, training and ebooks, resume templates, ppt slides, and various other elements.
Define a watercolor graphics package deal?
The watercolor bundle is found to be the lovliest trend in design. Handcrafted by painters on the paper, the images become digitized and added in a package deal as templates for design projects. Watercolor elements are perfect for wedding invitations, greeting cards and posters.
MasterBundles.com as an all-in-one solution
If you feel like you've lost track of time when researching various tools and elements for your own graphic design tasks, it is a high time to explore MasterBundles. It is a platform offering the most widely used tools (watercolors, graphics, presentations, fonts, logos, icons etc.) for web designers, entrepreneurs, and web developers at an affordable price for a short period of time. In order to not miss out on significant updates about the future promotions, we advise reading our blog and signing up for the email newsletter.