Product description:
This amazing bundle includes 2 packs of watercolor roses digital paper with 24 unique seamless designs, made in high resolution (300 dpi), 6×6 inches.
Perfect for cards, scrapbooking, wedding invitations, photo albums, gift wrapping.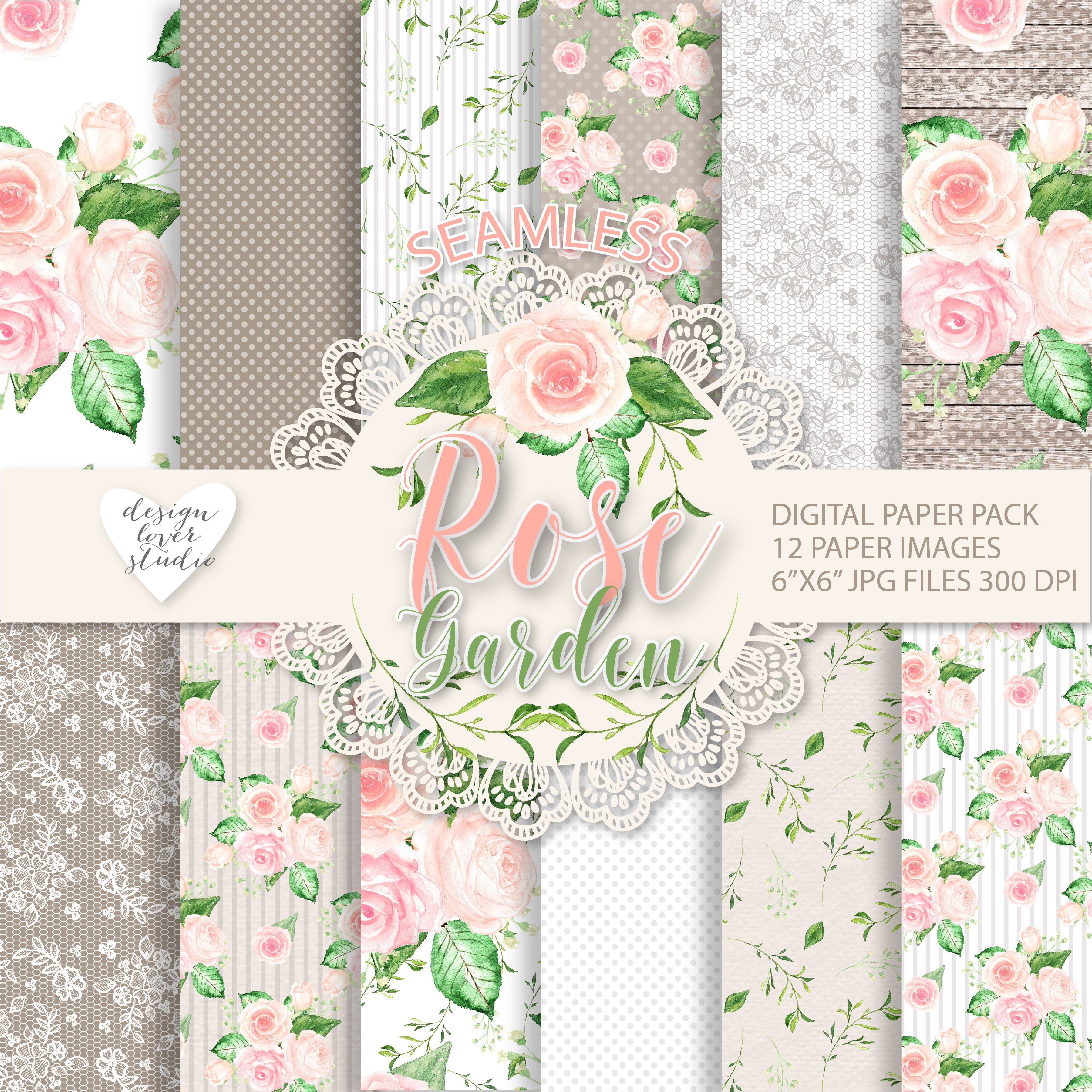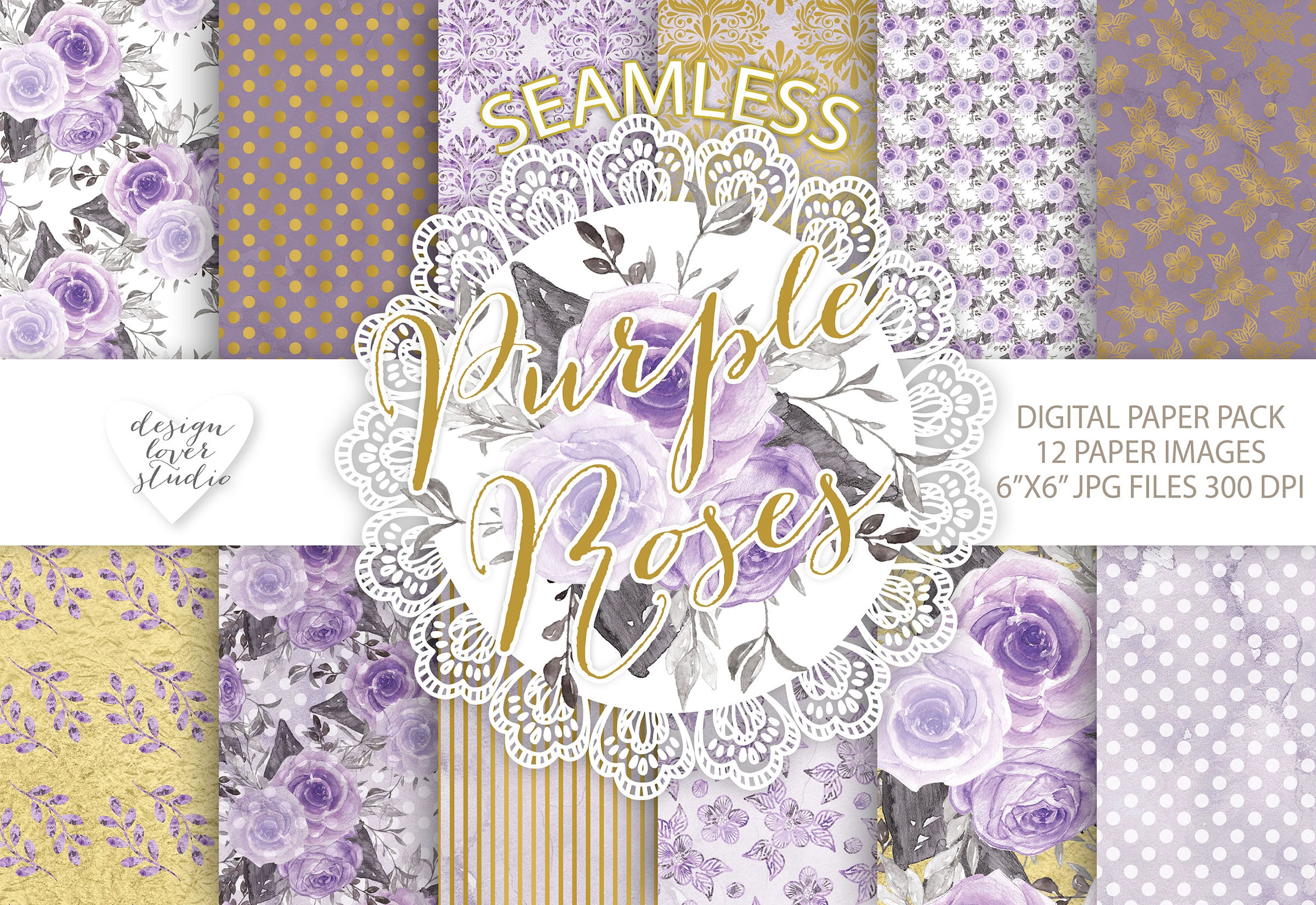 Previews


Exactly what is a Watercolor Rose texture?
Each work of art, regardless if it is a website, statue or picture object possesses two or three dimensions. In addition to size, shapes and colors it additionally comes with some properties of the working surface that can be observed visually. When analyzing the image we might state that it's smooth, matt, soft, coarse or hard. This definition of the surface we can observe with our vision is known as texture and is actually one of 7 fundamental components of any art work.
So, who needs a design Watercolor Rose pattern?
A pattern is often recognized as canvas that is made up of repeated pictures. Whenever we notice that a set of elements of design is duplicated many times in a single layout, we recognize this effect a pattern. Web design patterns are most liked for being light and responsive to various display sizes. It's easy to set up exceptional colorful backgrounds and point out individual components by making use of patterns. Lots of web developers select patterns over HQ pictures to make website backgrounds simply because they are very diverse, eye-catching, and simple to work with. Patterns help you to make vibrant and efficient designs. Incorporating a classy pattern or a detailed texture can completely transform the feel and look of any design. The costs of textures and patterns vary from four to fifty dollars depending on their complexity and originality. We present the most diverse sets on MasterBundles.com. They differ in price, so every customer will find something to suit their resources.
What's a Design Watercolor Rose Bundle?
The package deal is actually a set or selection of design items. They're gathered into a single "package" and are offered collectively, as a single solution. Usually, there's some subject or objective which integrates the design items within a design bundle, but that's not required. The time, whilst the package deal can be purchased, is quite limited (about five days) and that's the reason the price of it is lower than those products would cost if sold on an individual basis. Bundles are very profitable and make it easy for web designers to save a sufficient amount of money.
So why the patterns & textures Watercolor Rose quality is important?
If you want to have a cool and engaging design that can win over the viewers – never try to save on tools and materials. High-quality patterns and textures will make virtually any design rock, for that reason steer clear of low-quality products. Lousy color selection or low-res pictures might wreck the look of the project. Some good textures and patterns will demonstrate the amount of focus you spend on the details and score you plenty of additional points.
What you can do if the item you need isn't in the bundle?
Not every package deal includes items you need and that's quite normal. They are packaged for varied purposes . However, MasterBundles site provides dozens of deals for every objective, so if a specific product bundle doesn't provide all the products you need – you can check the other bundles. There are plenty of of them, that it is almost sure you'll find something fitting.
Does MasterBundles sell any other alternative deals?
Apart from font bundle deals, our marketplace boasts many spectacular packages. Take a look at image bundles, icons, textures and patterns, website template packages. There are also e-books and training courses, stock photos, logos, illustrations and add-ons, mockups, and other categories. You'll find thematic Xmas and Valentine's day packages, postcards and powerpoint templates. And also, not surprisingly, the most popular under $5 deals!
MasterBundles.com is a web-based marketplace. On our resource, expert graphic designers offer for sale their masterpieces at the best prices. We offer the best deals on the market, and our products are well reviewed by customers. Check out our blog, it really is packed with valuable and inspiring material for successful web designers. Additionally, in case you sign up for our newsletter, you will be the first to know about our discounts. There are always discount codes and promo codes available to reduce the price to a minimum.