Merry Christmas!
Introducing « Merry Christmas!» – characters, seamless patterns, seamless border, cards and floral elements.
What you get png, jpeg, svg and eps files:
4 cards (jpeg, eps, png, svg);
9 floral elements (eps, png, svg);
3 characters (eps, png, svg);
6 seamless patterns (jpeg, eps, png, svg);
7 Christmas compositions (jpeg, eps, png, svg);
2 seamless borders (eps, png, svg).
Vector file (EPS10 version) and JPG (5000px) with all elements.
You can use it for Christmas and new Year card, gift cards, tags, labels, stickers, header images, Font presentations, ideal for handmade craft items, scrap booking, printed paper items and more. 100% hand drawn.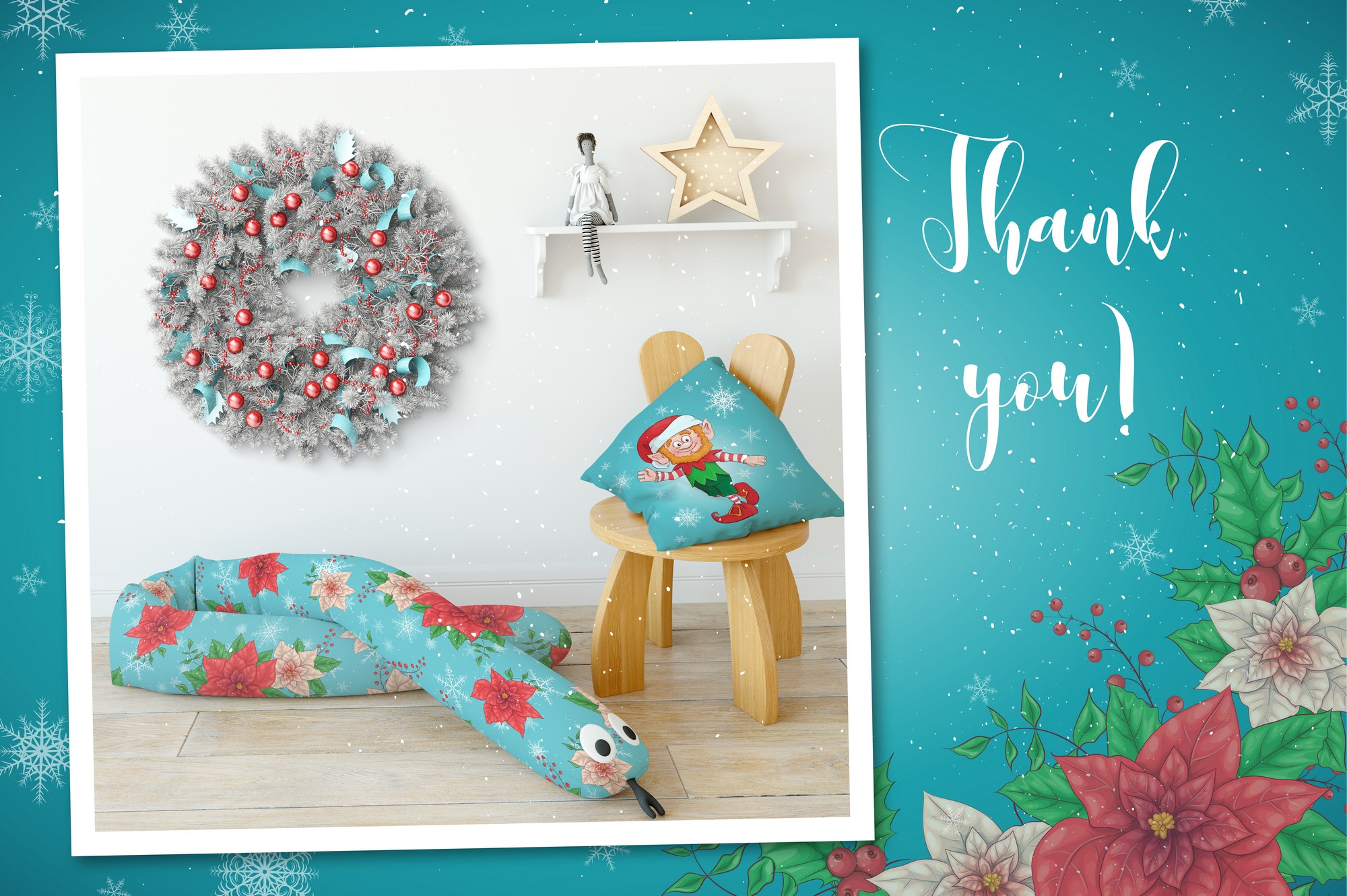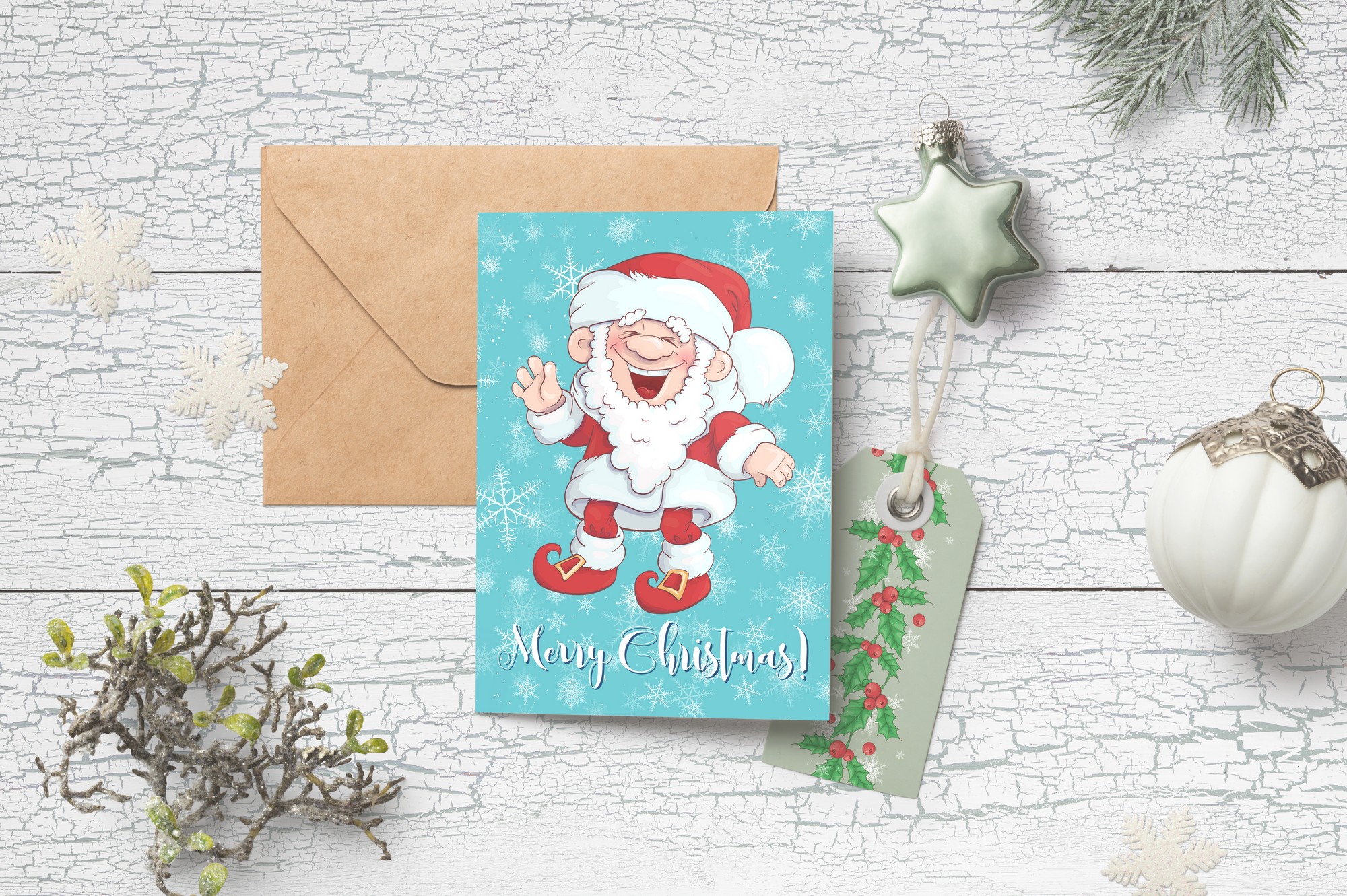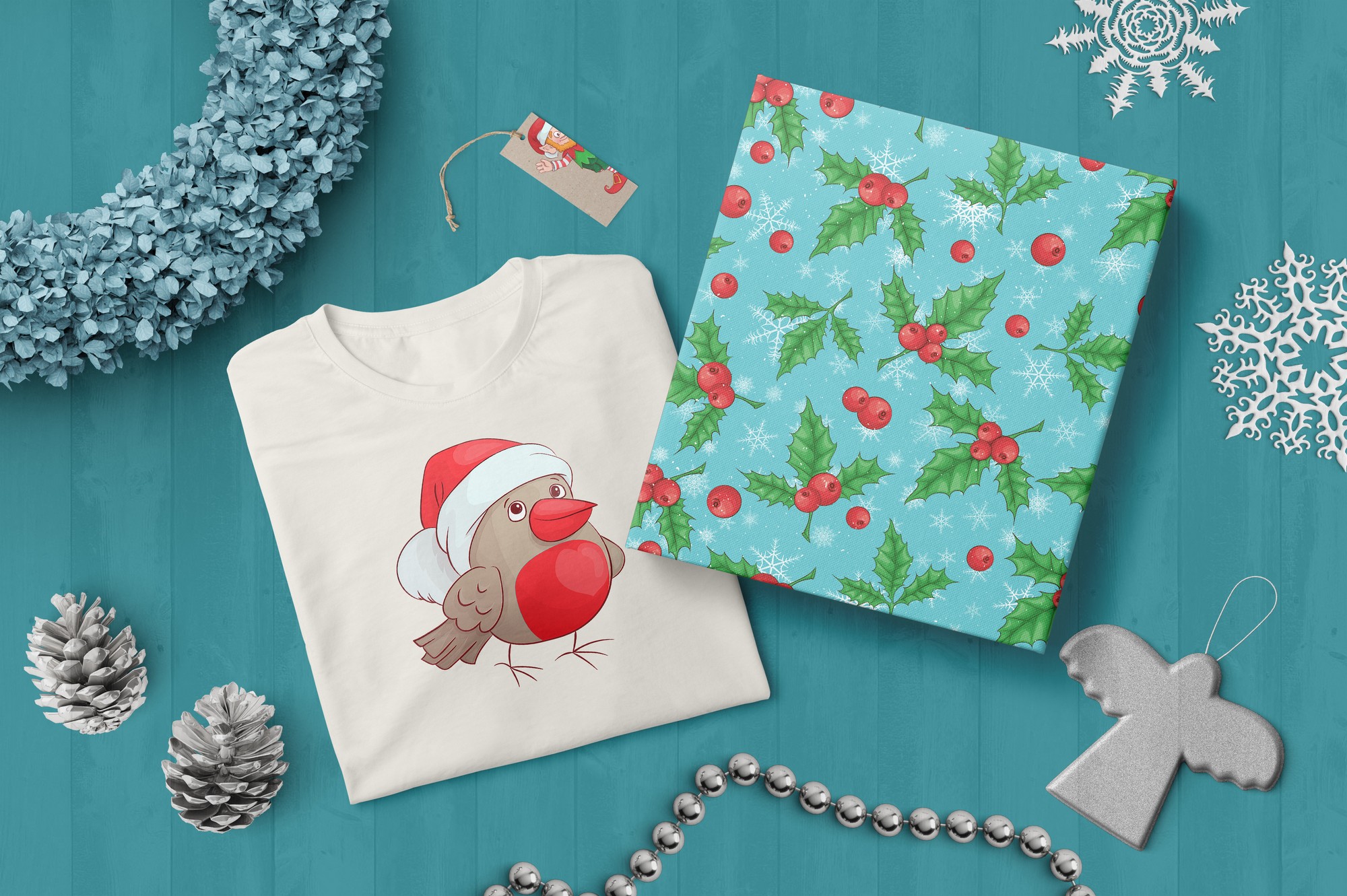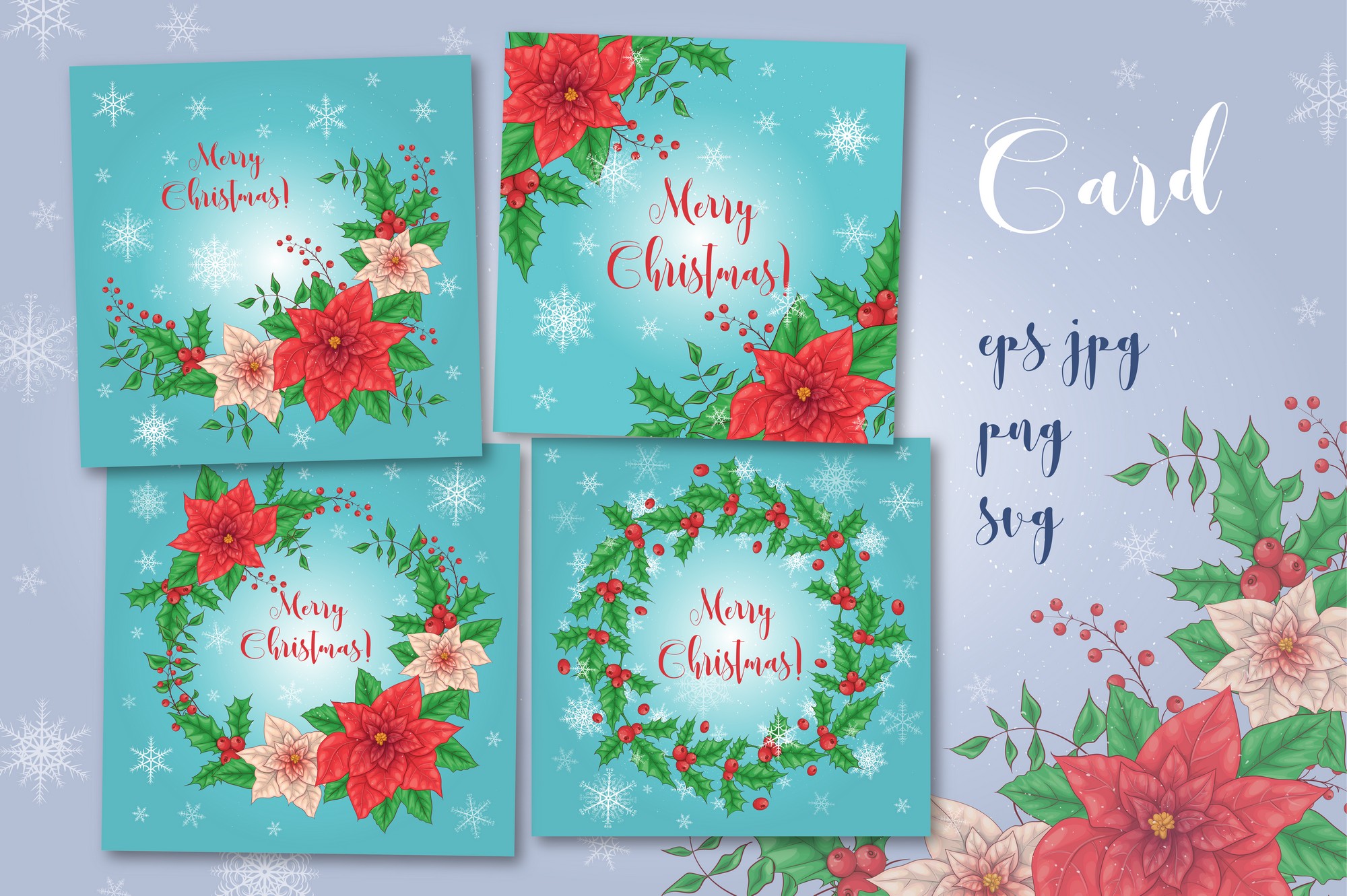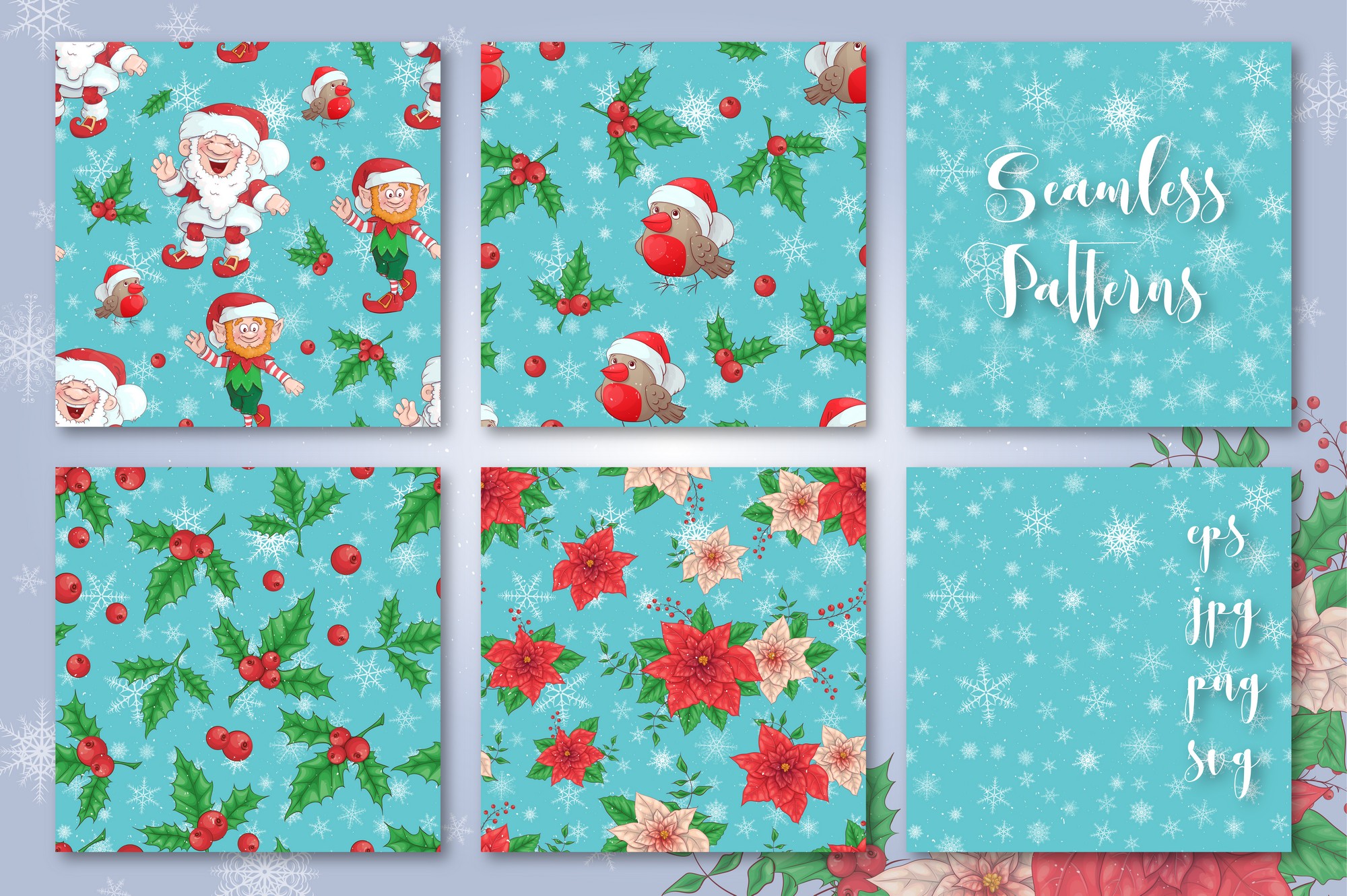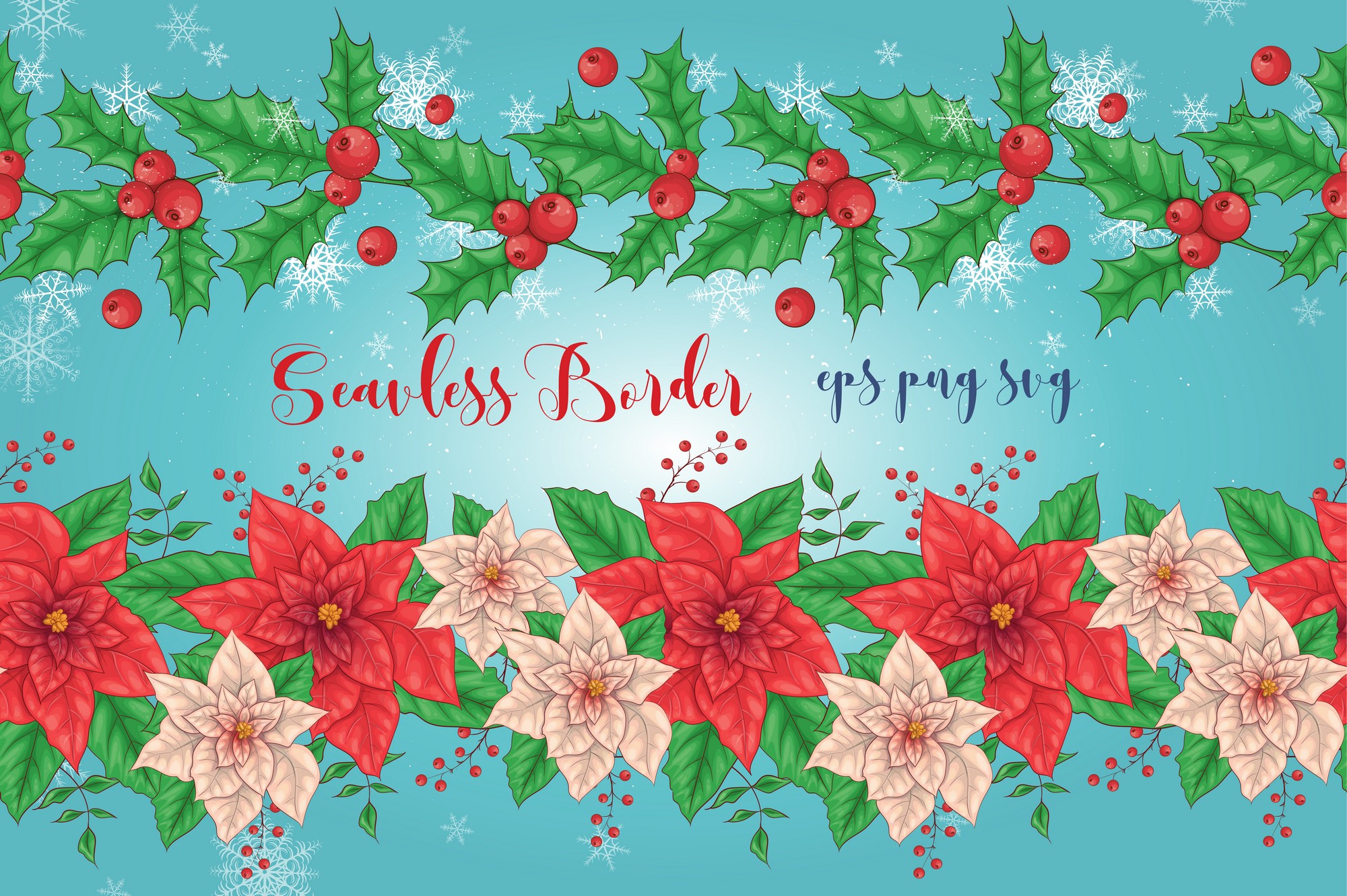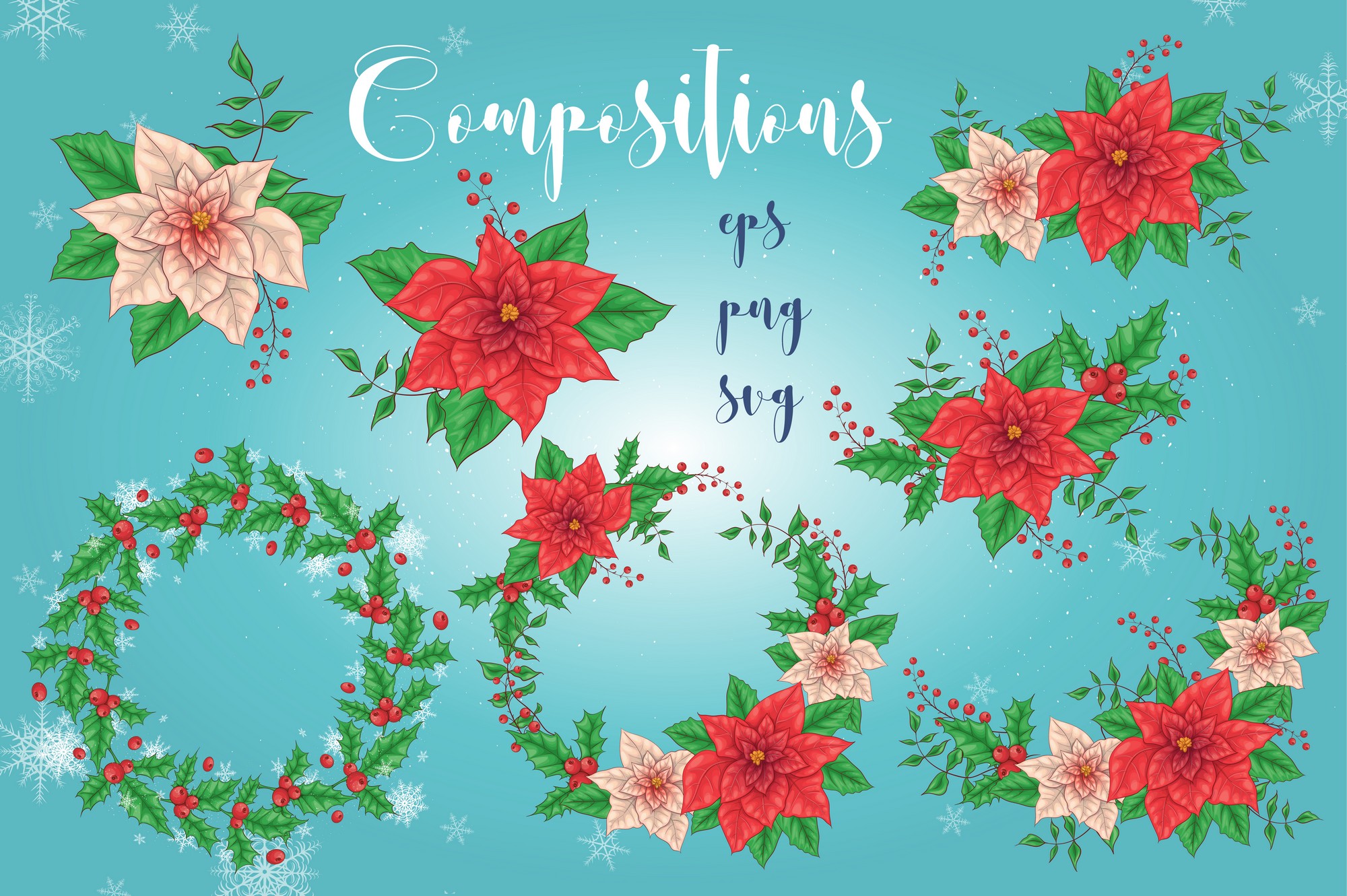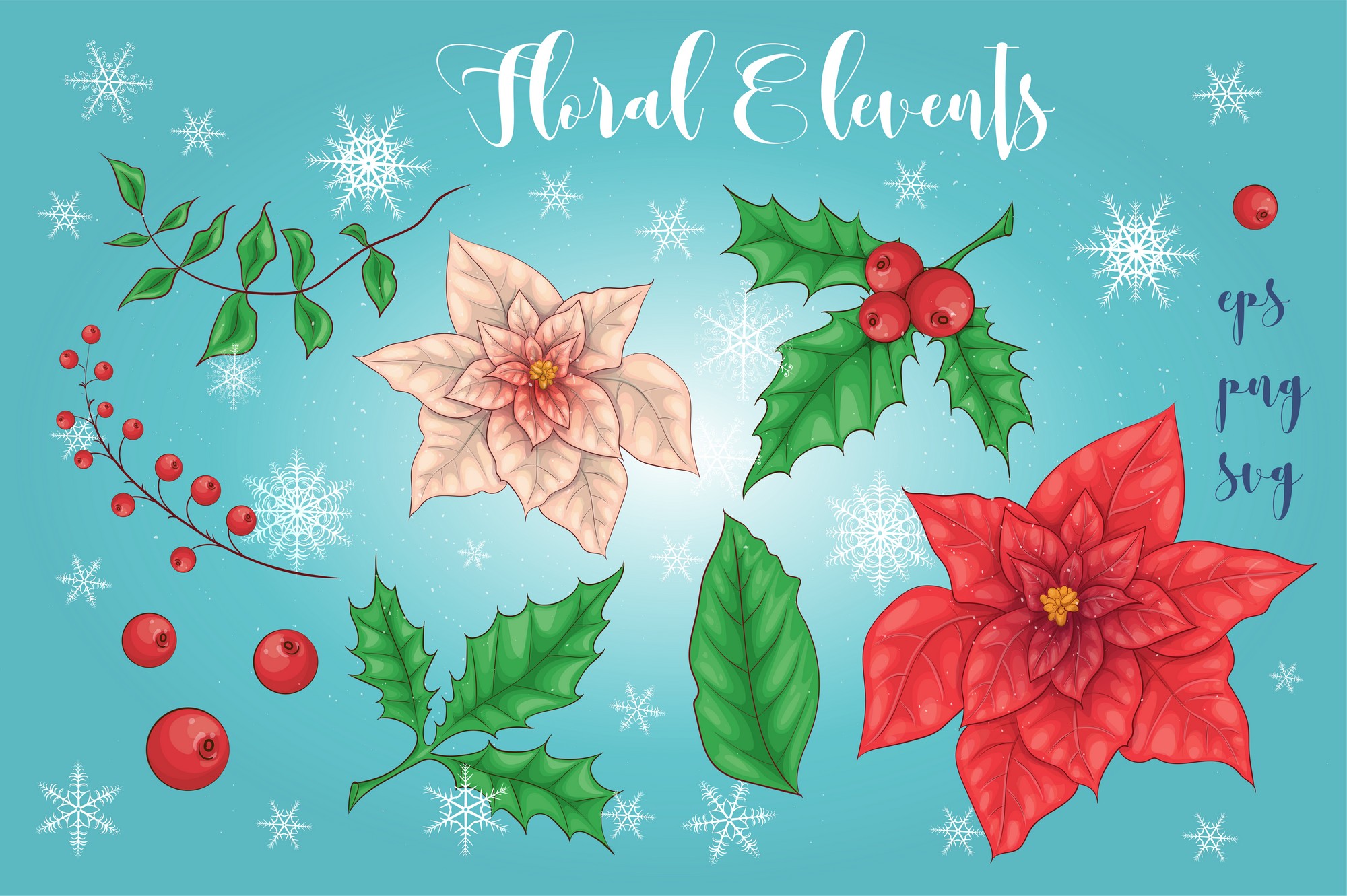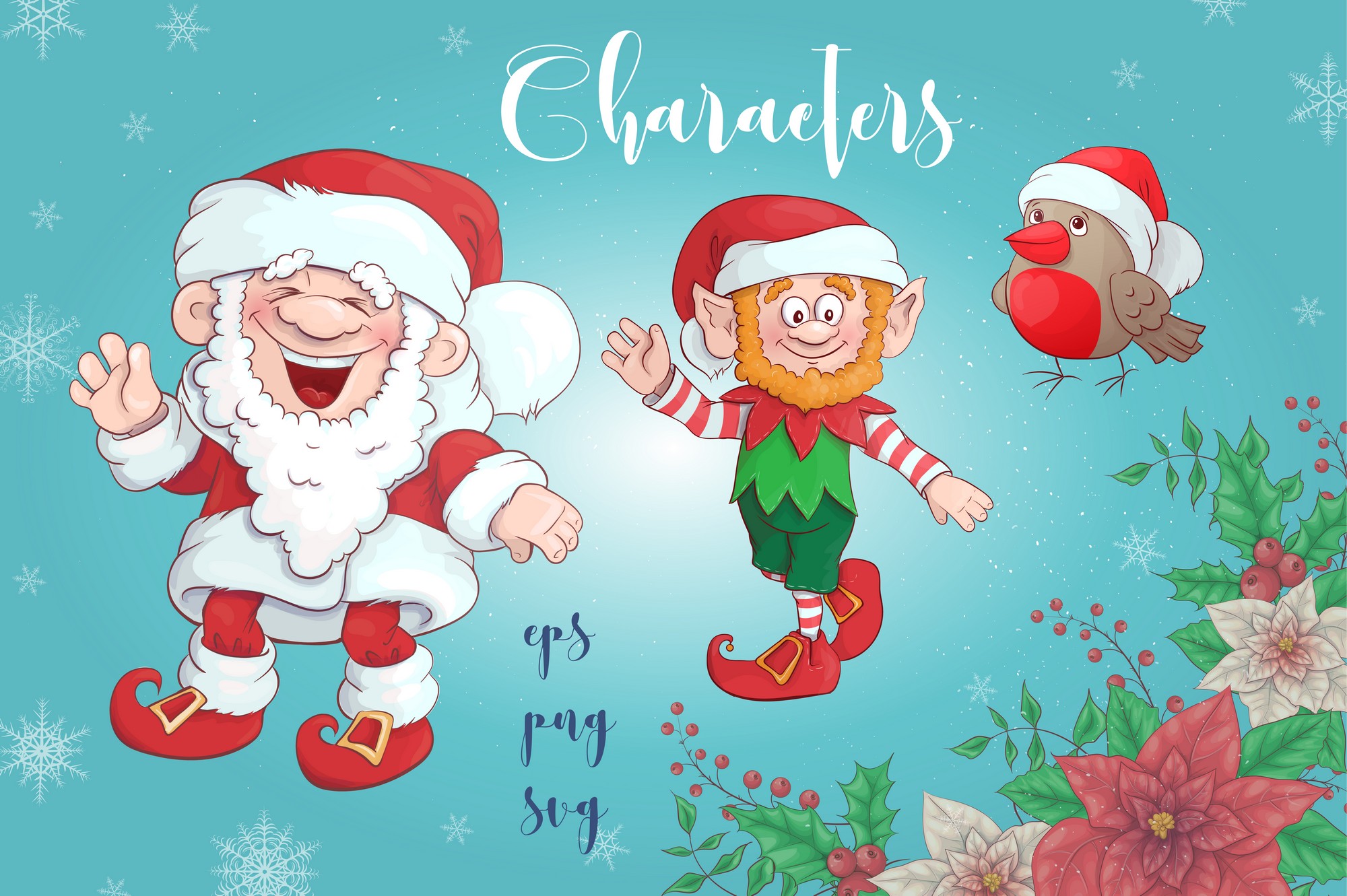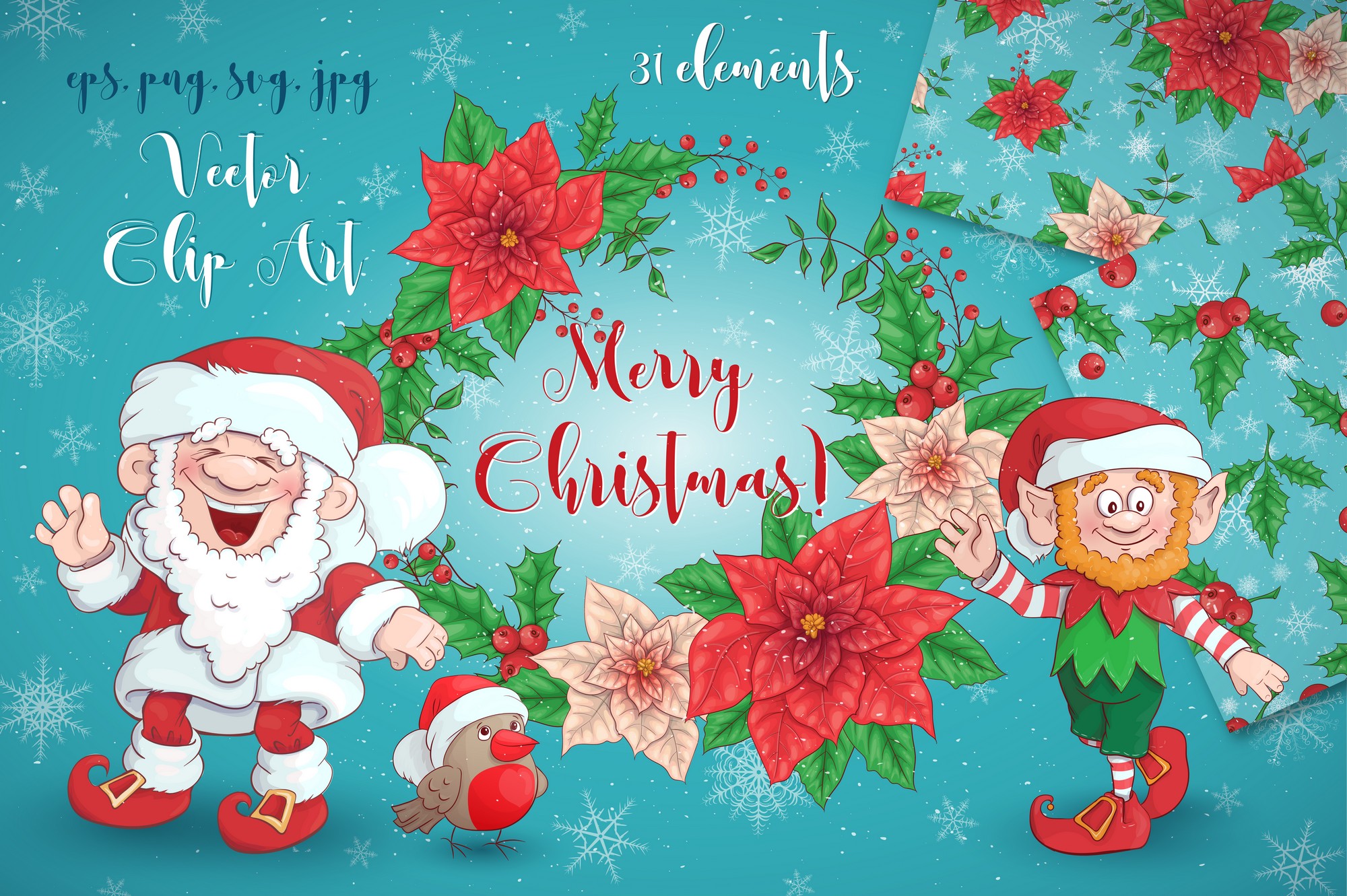 What is a graphic bundle?
Can a designer draw any graphic from the begining? Mostly, yes. Should he or she? It's counterproductive, will take too much unnecessary time. That's the reason many of the graphic designers work with ready-made graphics components – incorporate them, customize them and construct the design with them. Nobody is going to purchase all those elements one at a time, that is exactly why they are put into graphic bundles and sold as a single solution.
Ways to spend much less bucks on MasterBundles.com deals?
Are you looking for a 5% extra price reduction on any collection from MasterBundles.com? It's not that hard. All you need to do is simply share the page with a bundle on social network (Facebook).
For what reason are graphic bundles profitable?
For a design project, you will require a bunch of elements – some icons, a number of pics, a font, etc .. In case you would want to buy every one of them separately it can cost you lots of money! So, that's the reason skilled web designers usually go hunting for graphic packages to purchase. They permit ending up with a huge handful of various components for a very modest price tag.
Types of graphic packages
The selections of components compiled into a graphics bundle deal are generally sorted based on their main objective and / or type. There may be deals with icons, infographics, wedding invitation templates, business card templates and mockups, etc. You may also be able to find graphic deals tailored for Christmas, Halloween or St. Valentine's Day.
Any additional deals on MasterBundles.com?
Aside from graphic design bundle deals, you'll find a vast variety of alternative selections on MasterBundles. The bundle deals of stock photos, logo templates, patterns, fonts and textures are out there . They deliver almost endless opportunities for the design of diverse web projects. Furthermore, you'll find the entire packages of WordPress design templates, training and e-books, resume templates, slides, and other components.
What's a watercolor graphics bundle?
The watercolor package deal is found to be the most beautiful innovation in design. Brushed by designers on the paper, the wonderful pictures get scanned and included in a package as templates for design projects. Watercolor elements are great for blogs, DIY, wedding invitations and posters.
Photo tools
The creative designers who like to use photos will be certainly pleased with the photo overlays graphic deals. They include multiple design elements that could decorate and modify the photos. Such kind of graphical elements is frequently placed across the photos to create some fresh look. MasterBundles.com carries a significant set of packages, stuffed with photo overlay components.
Precisely what is Instagram templates bundles?
Being the children of the digital age, all of us devote literally half our everyday life within social media platforms like Instagram. It doesn't matter what purpose we strive to achieve on this platform, we want to stick out in a giant crowd amid countless alike profiles. The good news is, with premium Instagram templates offered by MasterBundles, you don't have to devote eternity developing the outstanding look of your Instagram page.
Infographics
Posts on blogs which include infographics are usually more readable and well-liked than those that do not. Infographics tend to be a rather popular design item each and every designer has to be capable to set up. A specialized package for infographics works best given it provides a ready solution. The artist has only to combine the illustrations and voila!
What on earth is MasterBundles?
If you feel as if you've lost lots of time while searching for different resources and components for your own design jobs, it is high time to learn more about MasterBundles. It is a website providing the hottest instruments (fonts, icons, logos, graphics, watercolors, presentations etc.) for web designers, marketers, and web developers at a reasonable price for a very limited time. To not miss significant information on the forthcoming promos, we advise following our blog and signing up for the newsletter.