Gold Foil Instagram Post Templates
Multipurpose Instagram Pack for your website, blog, social media posts. These template ares professionally designed and crafted for any product/event marketing, to showcase photos, share some information/announcement, any status updates or mood board. Includes 18 design variations and it is 100% editable. The gold and silver foils are pattern overlays.
This pack includes:
18 Instagram banners (1200 x 1200 px)
72 dpi
100% customizable
Made in Photoshop CC, compatible with Adobe Photoshop CS4, CS5, CS5.5 & CS6
Images, Text and elements are on separate layers.
Free fonts are used. Find the links in the helpfile
Photos are not included. Used for preview purpose only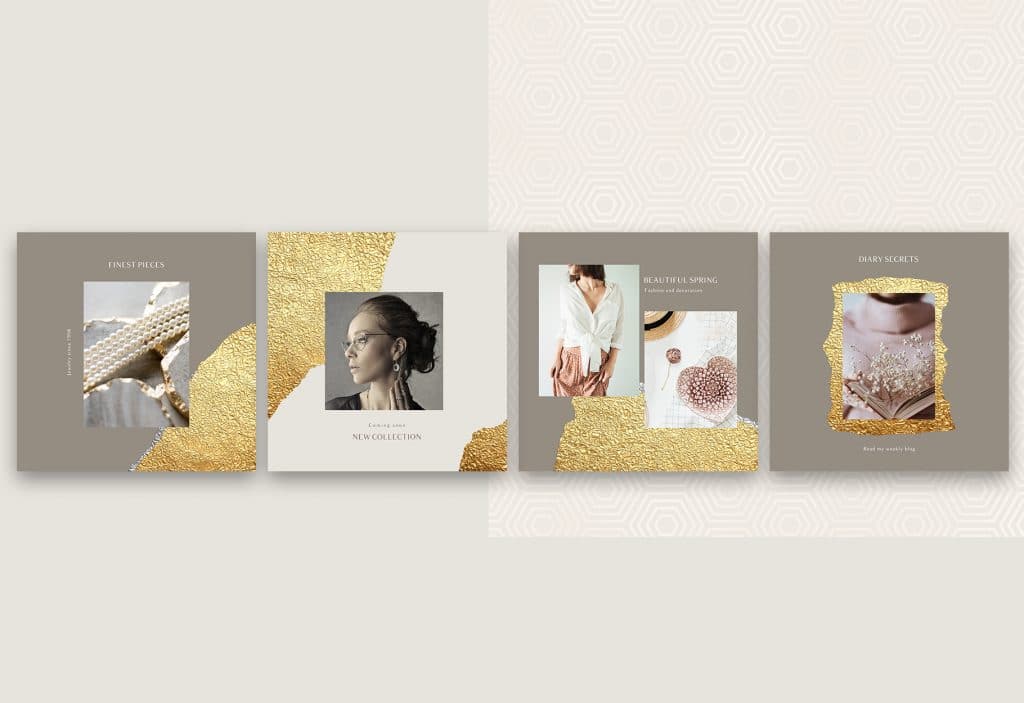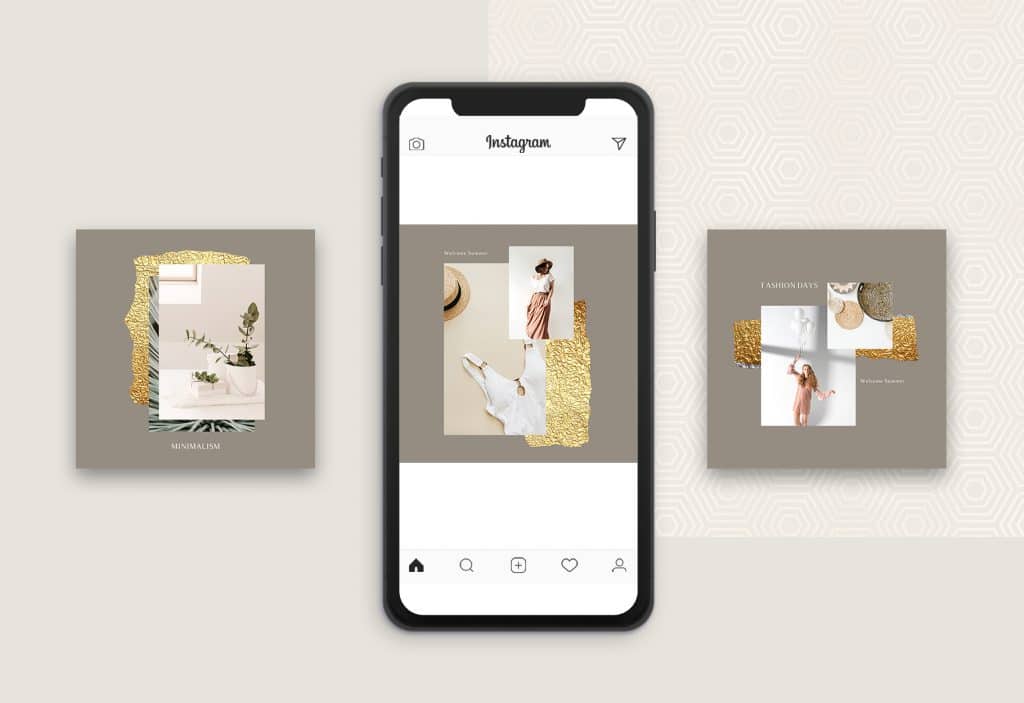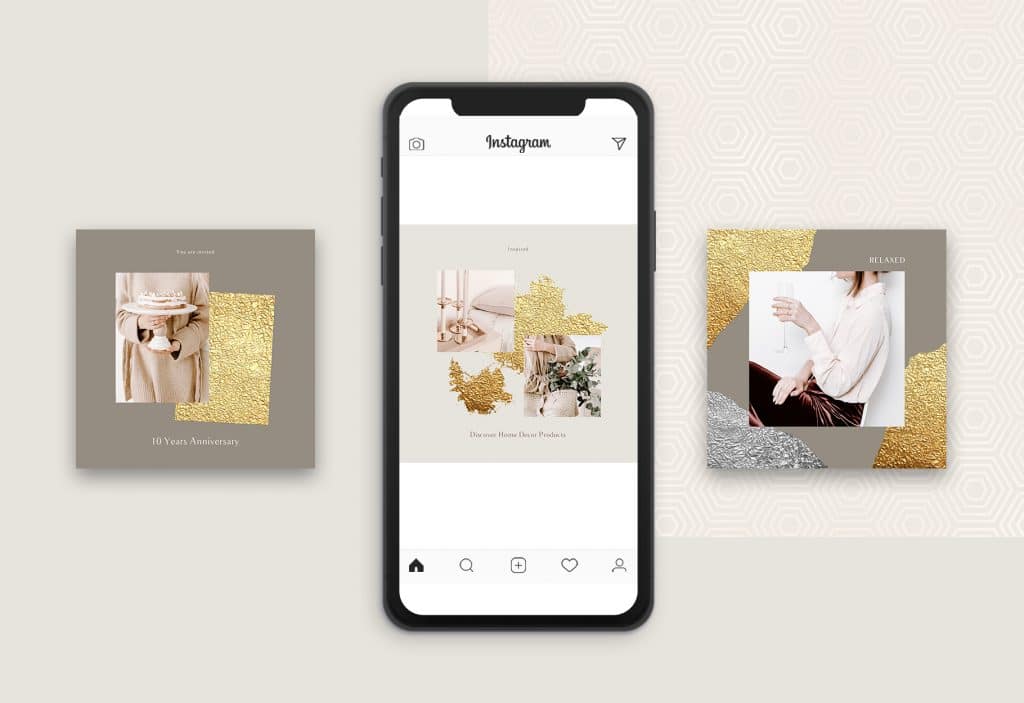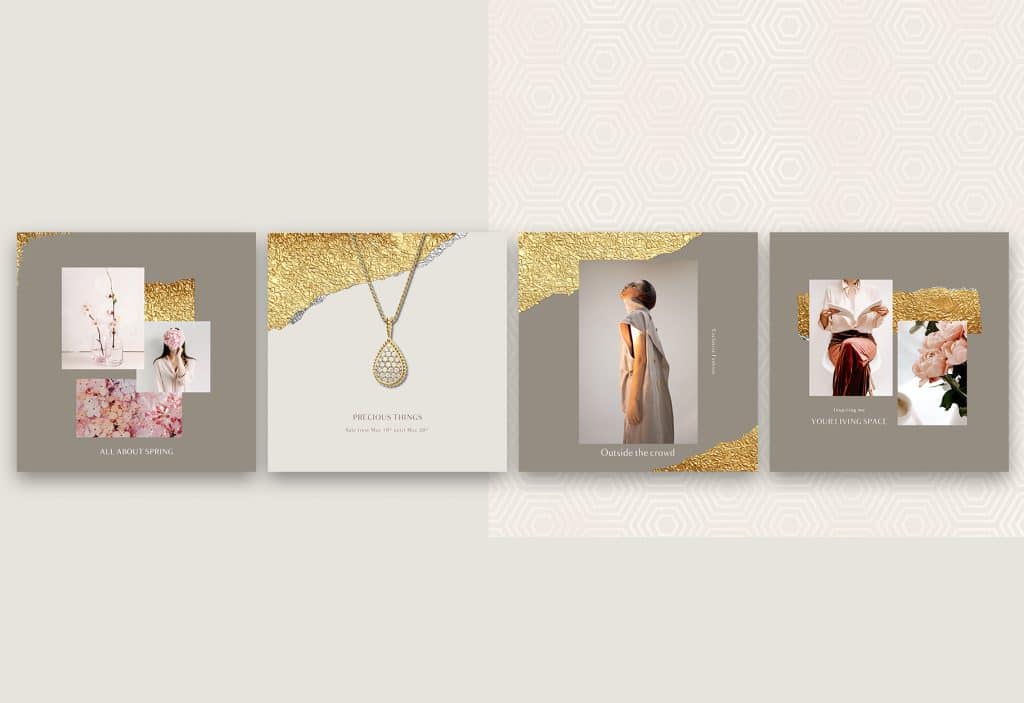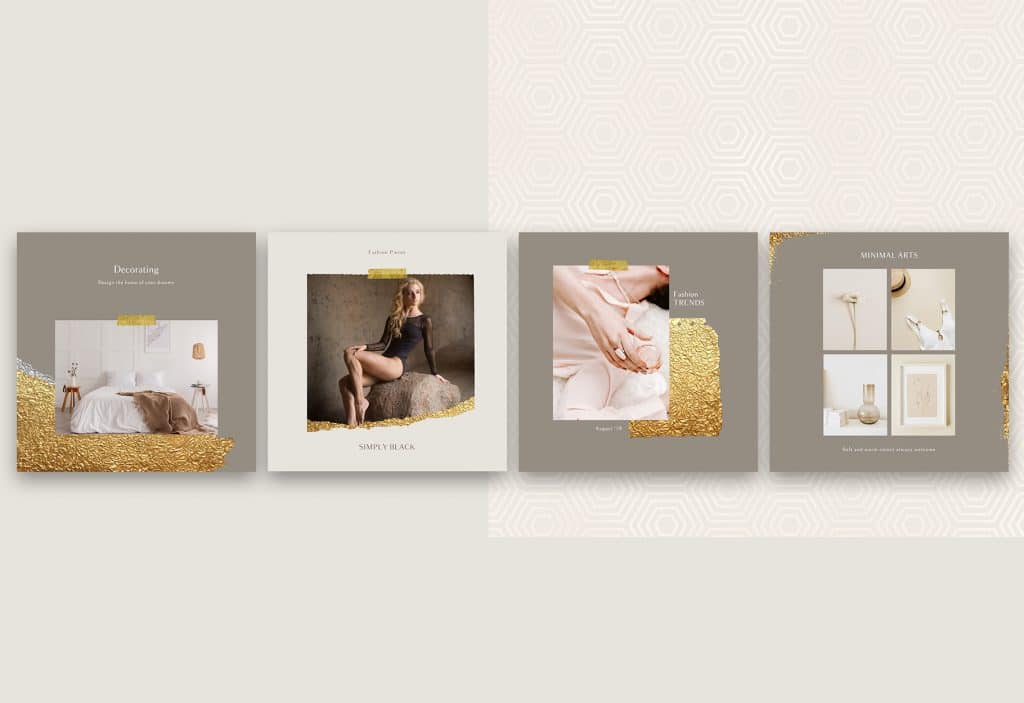 SOFTWARE & REQUIREMENTS
Adobe Photoshop CS3+ / CC
Basic software knowledge
---
Definition of a graphic bundle deal?
Just about every single designer, being a talented professional, absolutely should be able to draw any graphic from the begining. It can be unproductive, will take too much unnecessary time. That is why many of the graphic designers work with pre-made graphics components – combine these graphic components, customize them and develop the design . Noone is going to purchase those elements individually, so that's exactly why they are put into graphic deals and offered as a singular solution.
The best way to spend significantly less bucks on MasterBundles.com deals?
There's a way to make the MasterBundles products cheaper. Just share this page in social networks – you automatically receive the 5% discount for the graphic bundles you prefer. That's a super easy way to get a professionally designed tools cheaper.
Tell me more about the types of graphic deals
The selections of elements compiled into a graphics package deal are often sorted as outlined by their type and purpose. There might be packages with mockups, business card templates and icons, etc. You will also manage to find graphic bundles particularly for Christmas, St. Valentine's Day, Christmas or St. Valentine's Day.
So why are graphic bundles profitable?
The advantages of graphic bundle deals for graphic designers are pretty evident. But if you are new to them and now have questions, the following information is going to be useful for you. Along with a great number of the components within a single package, the collection gives you a chance to use several of them for various projects. Besides, the cost is usually cut down tremendously which lets you stretch your budget, yet receive the whole set worth hundreds of dollars.
Additional Packages of MasterBundles
The deals of patterns, stock photos, logo templates, fonts, textures and icons are available . They provide endless opportunities for the design of diverse web projects. Furthermore, you may find the full offers of WP design templates, courses and ebooks, resume templates, presentations, and other elements.
What exactly is an Instagram template?
Being the children of the online and digital age, all of us devote virtually one half of our everyday life within social networks like Instagram. No matter what purpose we strive to reach on this platform, we need to stand out in a huge crowd among a large number of similar accounts. With premium Instagram templates sold at MasterBundles, you don't need to devote eternity while developing the outstanding look of your Instagram page. One of many package deals will surely help you emphasize the aesthetic appearance of your Instagram page.
All-in-one solution
MasterBundles.com is a website that gathers top deals from around the internet and lets you buy the design elements you need in your work for a cheaper price .. Bundle deals this fabulous website offers are limited in time, and that's the reason they are so inexpensive. To avoid missing out on the sale you'll be excited about – subscribe for the weekly email newsletter, revealing the newest offers. MasterBundles.com boasts a great blog with the interesting design news and features explained.