Christmas collection PNG watercolor
Christmas winter holiday symbol in a watercolor style of 72 files. Aquarelle christmas card for background, texture, wrapper pattern, frame or border. Ideal material for DIY, greeting cards, quotes, blogs, menu, posters and more.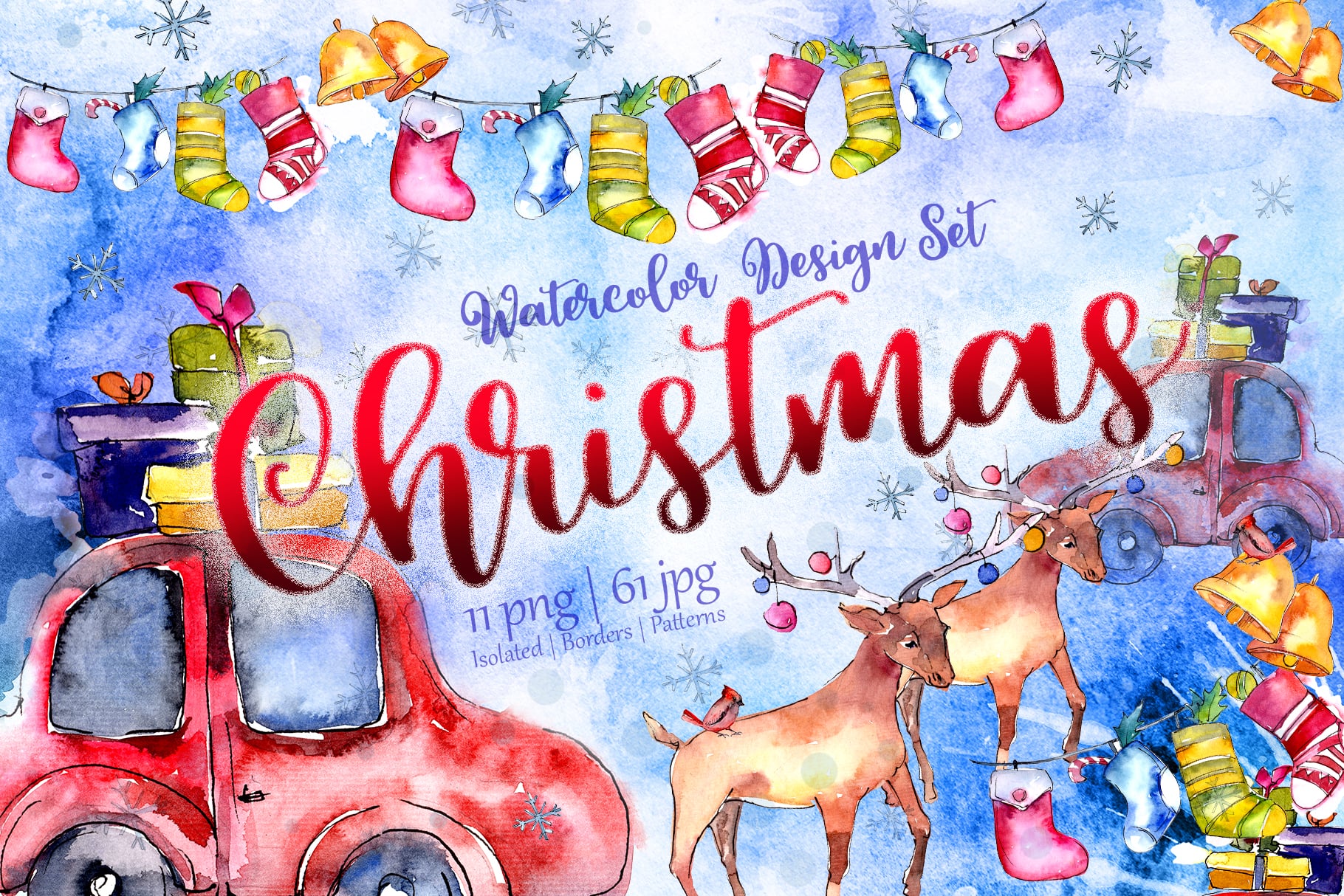 This pack contains:
Frames | Borders | Patterns | Isolated
-png 11 -jpg 61
All illustrations highly detailed. Aquarelle elements could be used for background, texture, pattern, frame or border. Ready to print or use for anything you want. Full editable (size, colors, etc.). The possibilities of use are endless!
Elements are painted by hand and every image is a separate file. The graphics are a PNG file, 300 dpi, without background. Patterns and Frames are JPG size 3500x3500px.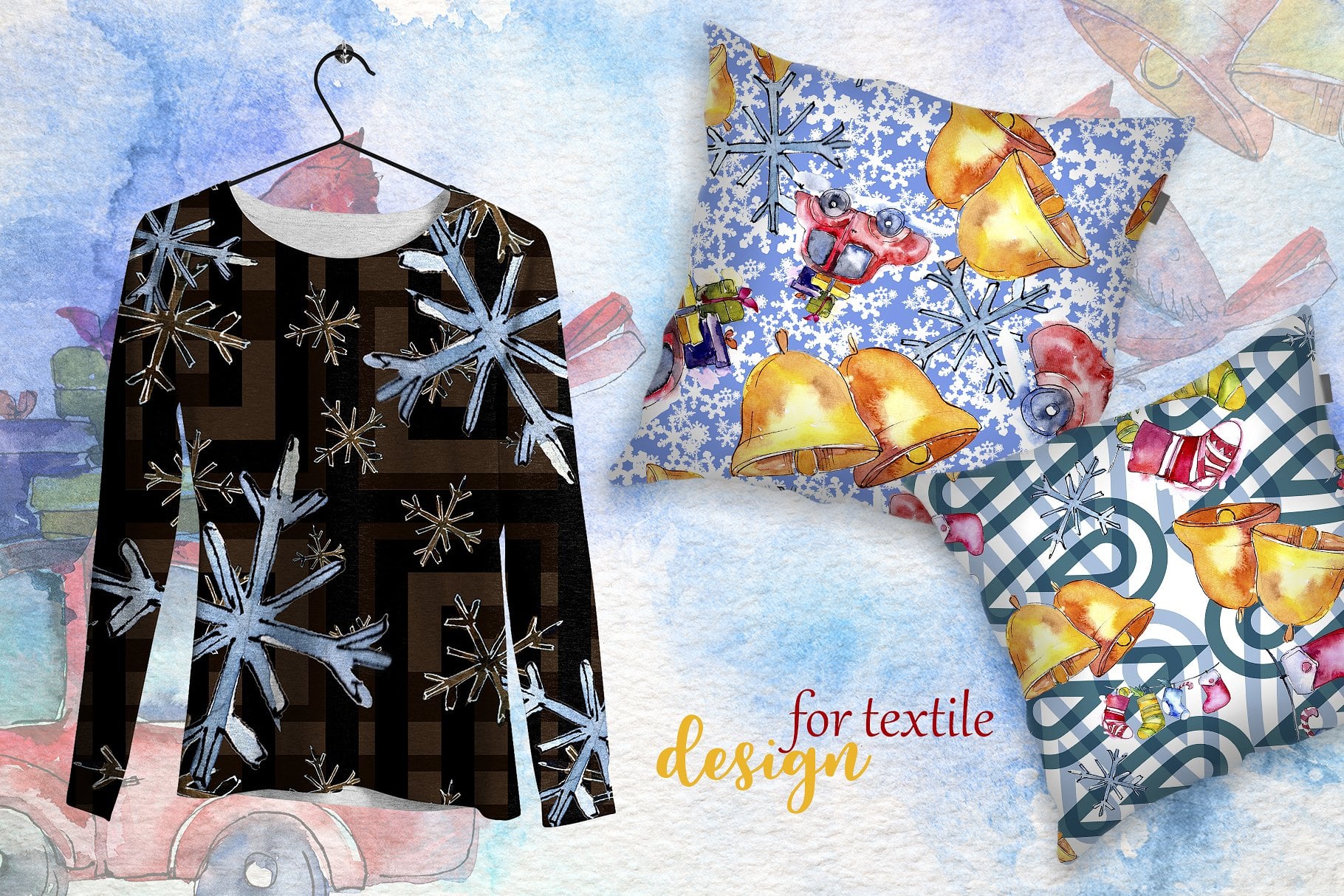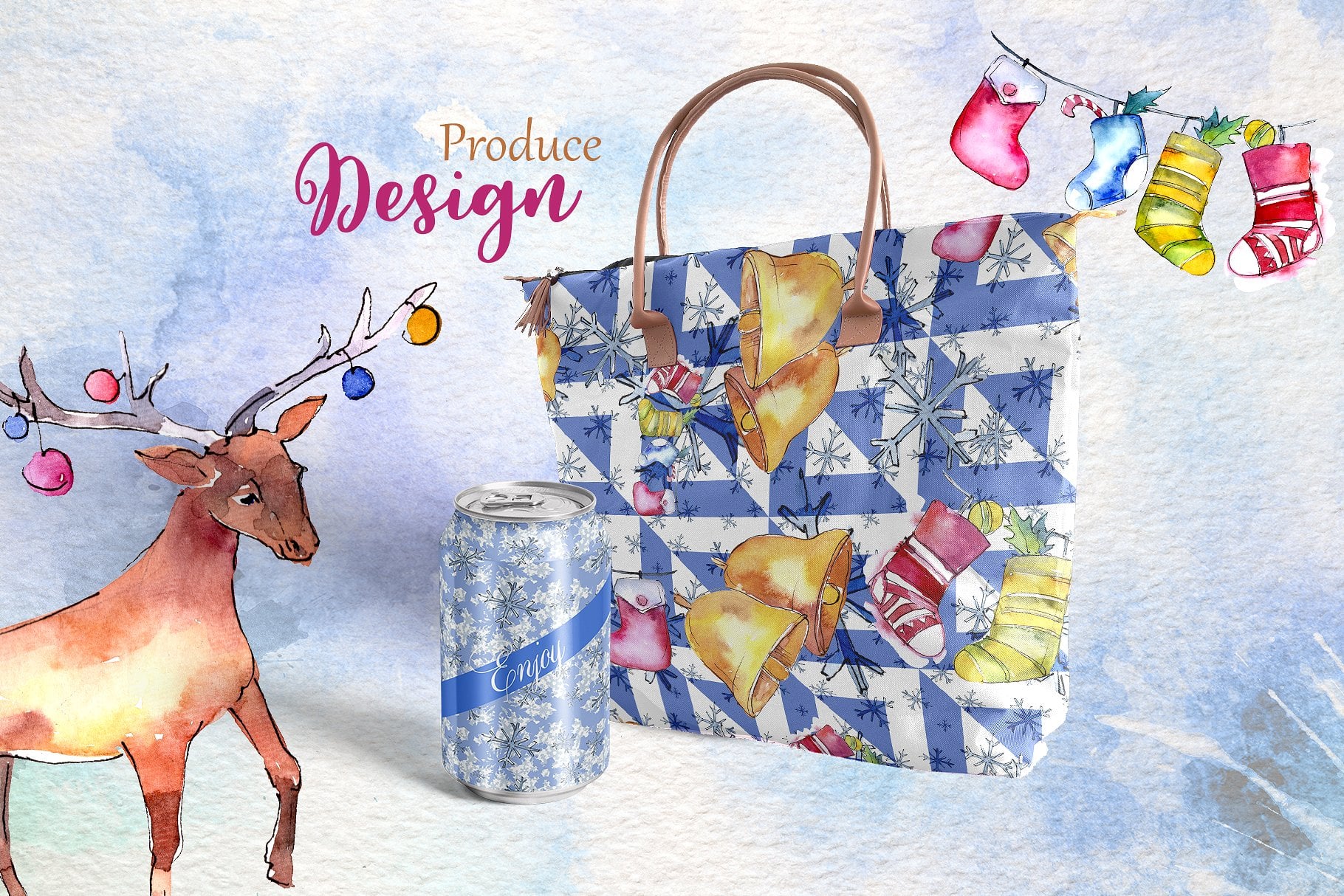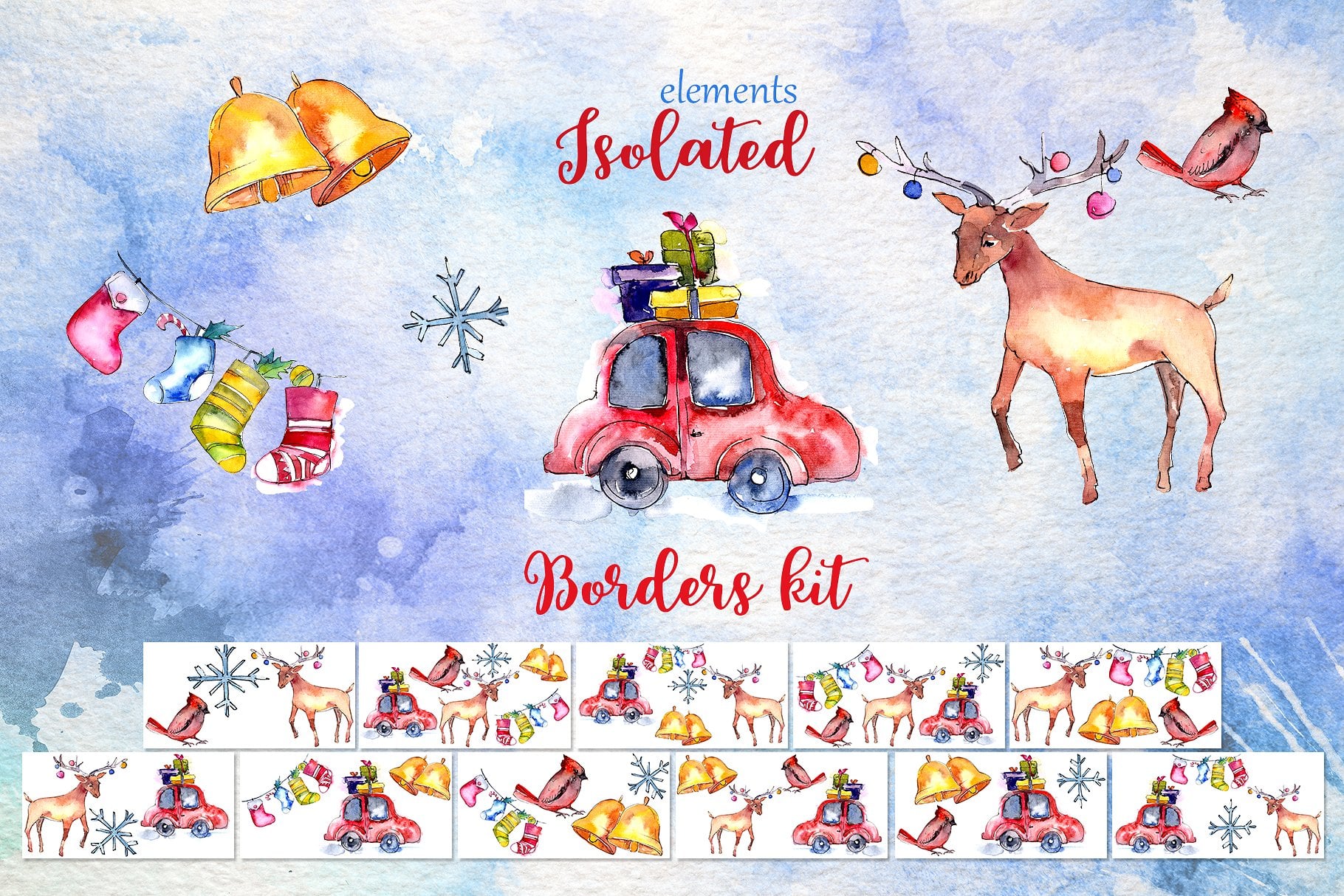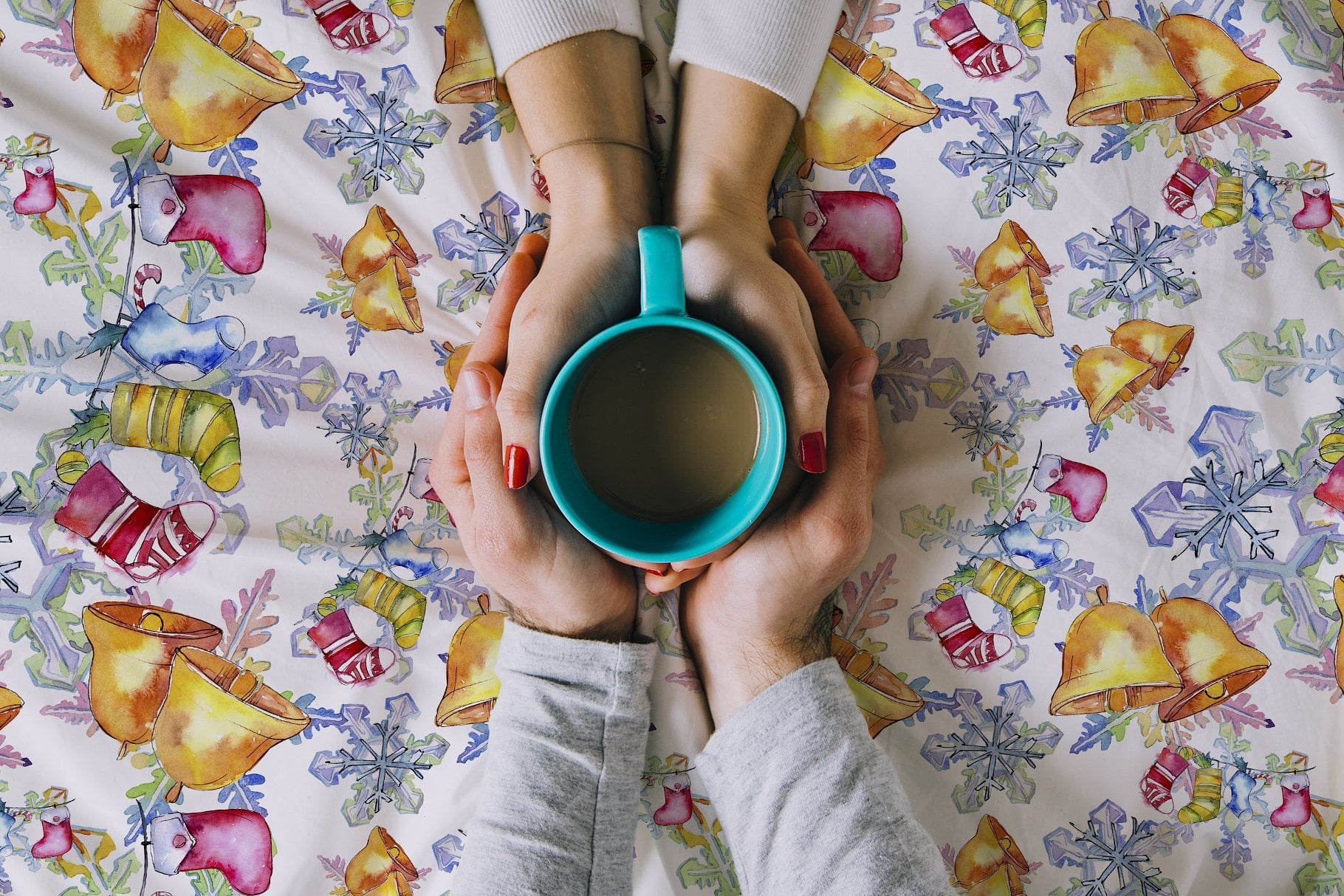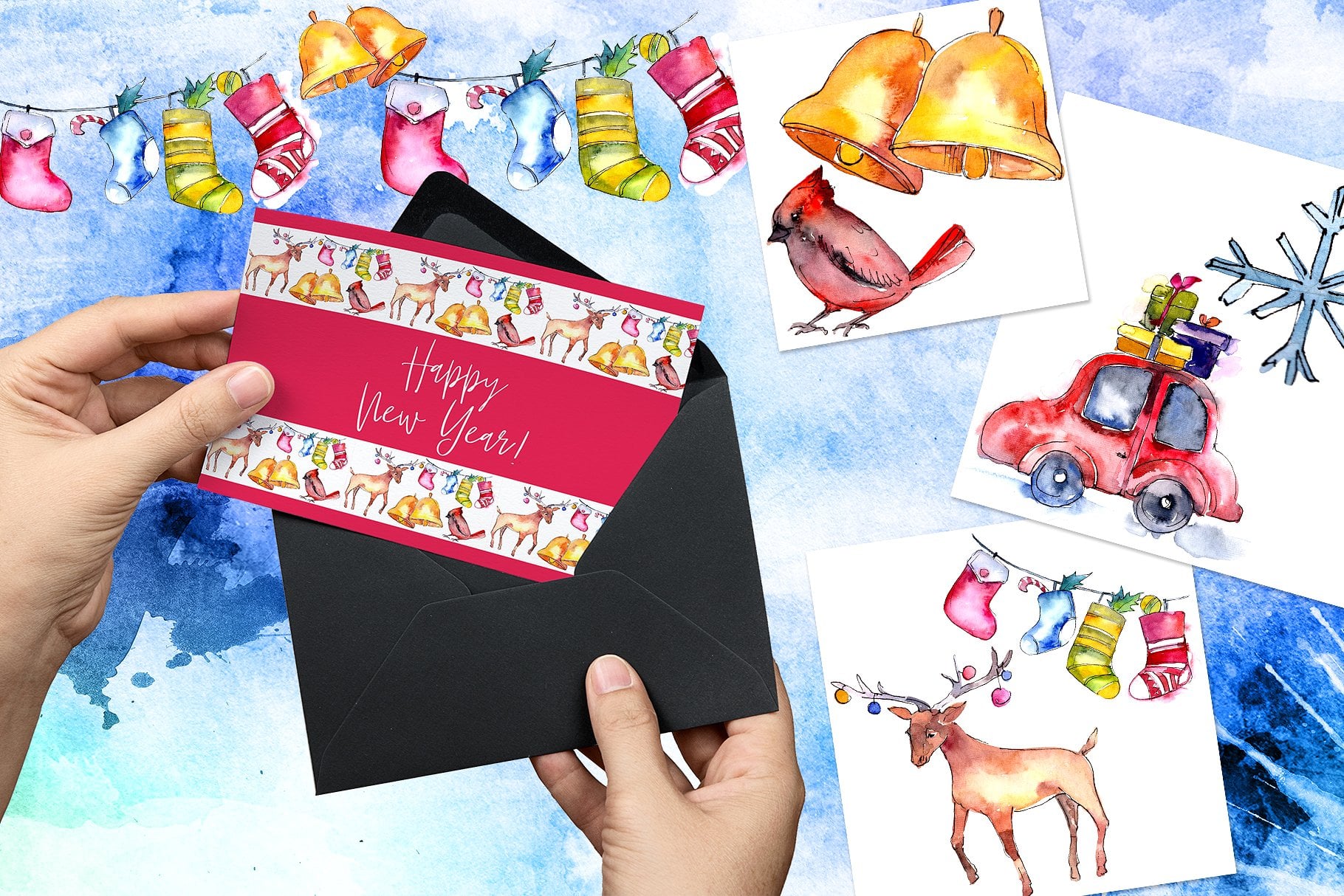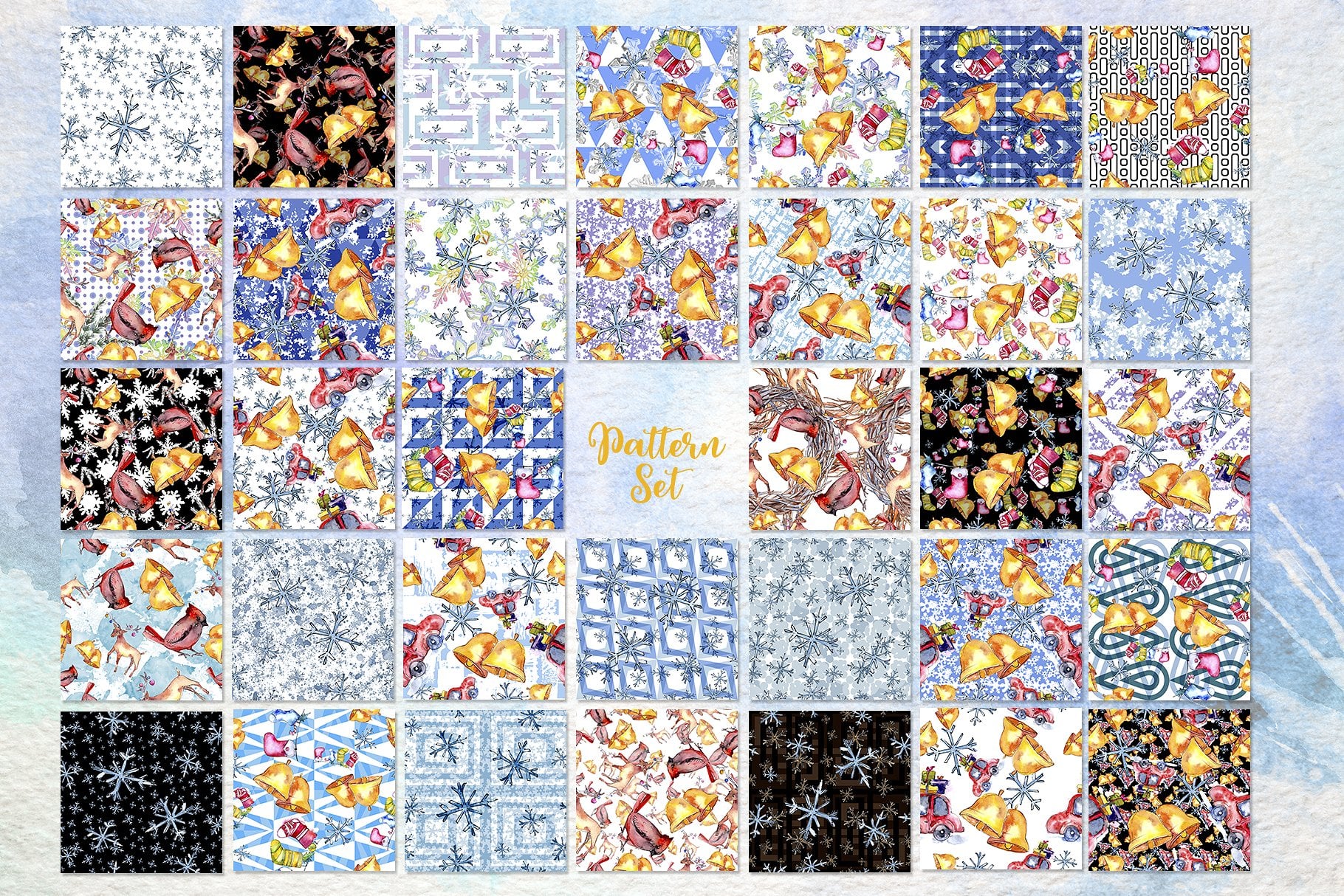 Graphic packages
Can a pro designer sketch anything from the begining? Generally, yes. Should he or she? It is unproductive, requires too much time. This is why the vast majority of graphic designers use pre-made graphics components – blend these graphic components, adjust them and put together the design with their help. It is silly to purchase all those parts individually, so that's the reason why they are put into graphic deals and offered as a singular solution.
Any approaches to make deals even cheaper?
Are you interested in a 5% extra price cut on any bundle from MasterBundles.com? All you have to do is just share the web page with a bundle on social network (Facebook). When done, the price cut will be instantly included in your current shopping cart.
Tell me more about the types of graphic bundles
The assortments of components gathered into a graphics bundle deal are generally sorted according to their kind and main objective. There could be packages with business card templates, icons, infographics and wedding invitation templates, etc. You will likely be able to find graphic deals specifically for Halloween, Christmas or St. Valentine's Day.
Are package deals of any use?
The advantages of graphic package deals for designers are pretty evident. However if you are a newcomer to those elements and now have concerns, the following info will be helpful for you. Along with a great number of the components within a single package, the selection gives you an opportunity to use several of them for many different projects. What's more, the cost is often greatly reduced which lets you stretch your budget, yet get the whole set worth hundreds or thousands of dollars.
Some other bundles on masterbundles you should use
Aside from graphic design deals, you'll find a vast range of various other selections on MasterBundles.com. The bundles of logo templates, icons, patterns and fonts are readily available for your use. They deliver unlimited possibilities for the design of different web projects. Furthermore, you'll find the full packages of WordPress design templates, training and ebooks, resume templates, slides, and other elements.
What is a watercolor graphics package? Christmas collection PNG watercolor
The watercolor graphics package is usually a package which contains pics and drawings painted with watercolors. They'll flawlessly come in handy for a range of businesses, such as fashion, cosmetics and food distributors. Cards or wedding invitations may be constructed with this package deal.
MasterBundles as an all-in-one solution
If you feel like you've lost tons of time while looking for various tools and components for your current design tasks, it is a high time to explore MasterBundles.com. It is a website providing the most in-demand tools (graphics, icons, logos, presentations, fonts etc.) for web designers, entrepreneurs, and developers at a reasonable price for a limited time. What's more, you may use coupon codes and promotional codes for particular design deals. To not miss out on important info on the upcoming promos, we recommend following our blog and signing up for the newsletter.