80 Watercolor Butterfly Set
Set of high resolution Butterflies clip art pack.
It can be used for various things such as logos, wedding invitation, t-shirt, label, badges, greetings, packaging, posters, websites, digital presentations and more….Use it as you want!
Features:
80 High Resolution Watercolor Butterflies.
Compatible with Mac, Windows and Linux.
Compatible with any software that allows you to work with PNG and JPEG files.
High resolution ready to print 300DPI"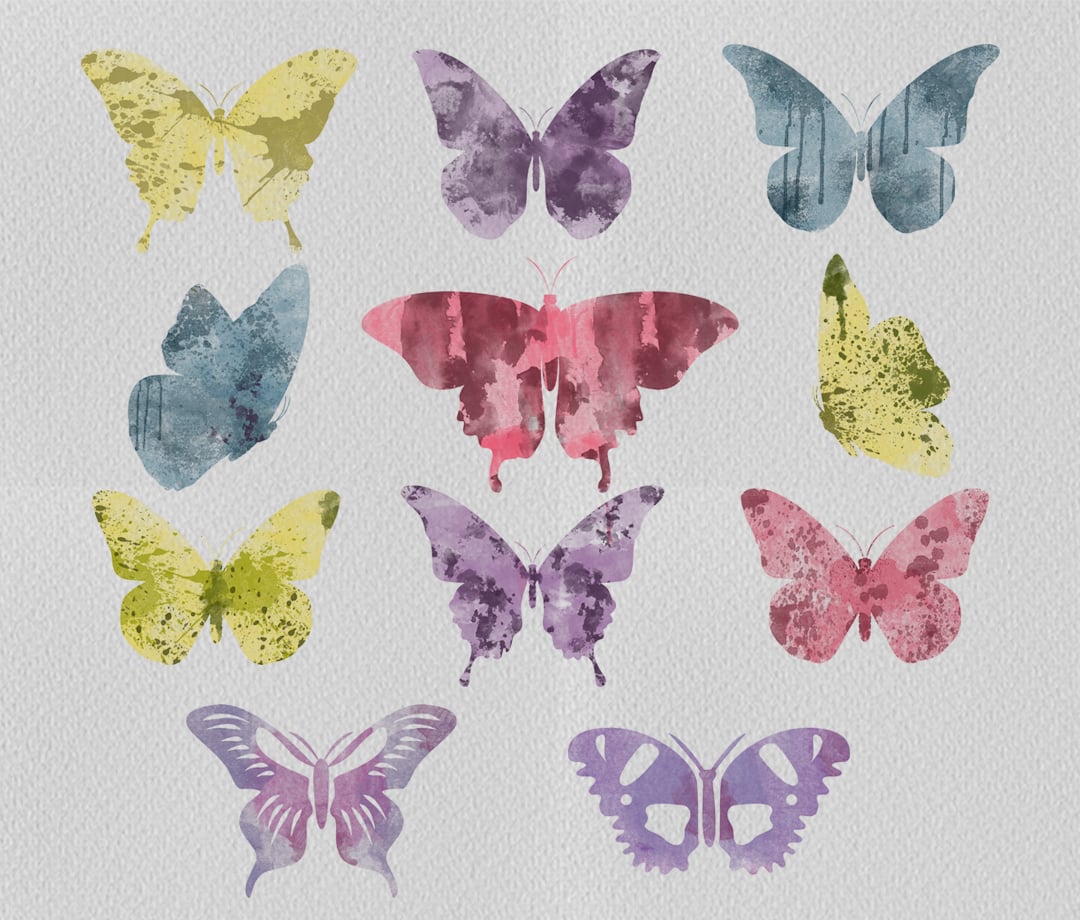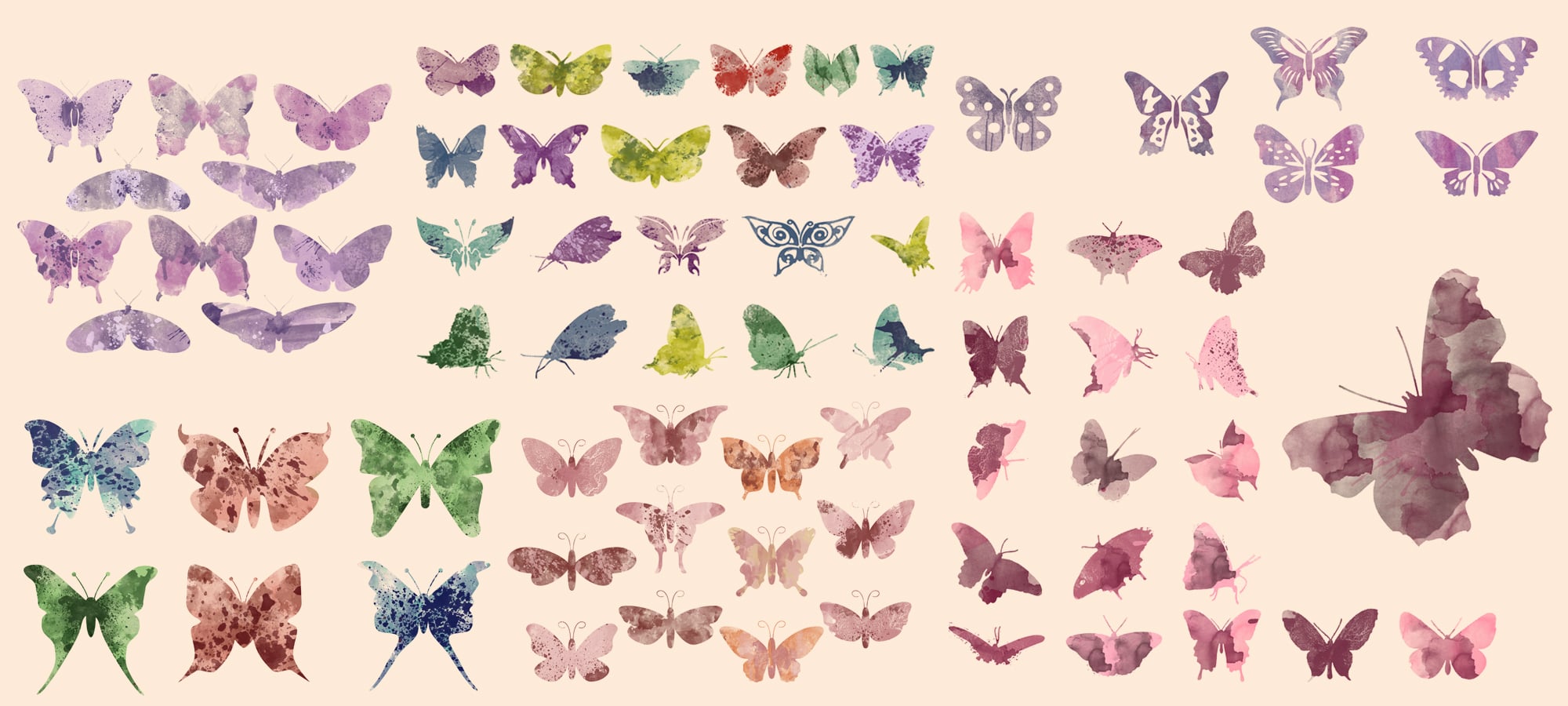 Define a graphic bundle?
Each and every designer, being a trained professional, undoubtedly can draw anything from scratch. It truly is counterproductive, will take too much time. This is why the vast majority of web designers use pre-made graphics components – blend them, modify them and create the design . It is silly to buy those elements on an individual basis, that's precisely why they are put into graphic deals and offered for sale as a singular solution.
Exactly why are graphic deals profitable?
The benefits of graphic package deals for web designers are quite evident. But if you are a newcomer to those elements and now have questions, the following info will probably be of great help for you. Along with a large number of the components in a single bundle, the collection gives you a chance to use several of them for various projects. Besides, the cost is usually greatly reduced which allows you to stretch your budget, yet have the entire set worth hundreds or thousands of dollars.
Types of graphic packages
The selections of components compiled into a graphics bundle are usually categorized according to their purpose or kind. There could be packages with business card templates, mockups, infographics, wedding invitation templates and icons, etc. You may also find graphic bundles tailored for Halloween, St. Valentine's Day or Christmas.
How do you spend less on deals?
There's a way to make the MasterBundles.com bundles even more affordable. Ok, I am aware they are already affordable, but there is still some place to save. If you share this web page in social media – you automatically get the 5% discount for every of the graphic deals you like. That is a quite simple way of getting an expertly developed tools for less money.
Alternative collections on masterbundles.com you may use
MasterBundles.com could offer you a large variety of different bundles. We market not only graphics bundles but additionally approximately 20 other various kinds of items. Fonts, WordPress themes, mockups, icons, photos, illustrations, presentation templates and a great deal more – on the MasterBundles.com you'll be able to find most of the graphic items, required for a design.
Watercolor package deal
The watercolor bundle is believed to be the prettiest novelty in design. Brushed by painters on the paper, the wonderful pictures get digitized and added in a package as design templates for design projects. Watercolor components are just great for posters, DIY and wedding invitations. All of the pictures are exceptionally detailed and prepared for print or use in a digital way.
MasterBundles as an all-in-one solution
If you feel as if you've lost track of time while looking for various resources and components for your graphic design tasks, it is high time to learn more about MasterBundles.com. This is a marketplace offering the hottest instruments (fonts, icons, logos, graphics, watercolors, presentations etc.) for graphic designers, online marketers, and developers at a reasonable cost for a limited time. Besides, you may use coupons and promotional codes for specific offers. To not miss significant news regarding the forthcoming promotions, we advise reading our blog and signing up for the newsletter.