Table of contents
Ask any marketing specialist and he will tell you that the rst crucial step that you need to take when establishing a professional online presence is developing a web page. But if your goal is to generate leads, conversions and sales, then a killer landing page is your best choice.
Unlike other web resources that you can come across on the contemporary web, landing pages are built with the primary goal to engage the users and drive them towards conversions by making them take speci c actions. What kind of actions do we mean here? Well, this may be a subscription to your company's newsletter, a visit to the of cial web page, purchase, lling in an online form, and so on and so forth. Unlike a fully-featured website, a landing page is a single page that has the main objective of getting the users click through to your main goal.
What are landing pages all about?
When it comes to the content that a landing page will include, one needs to keep in mind that every word that you share should serve to conveying one message. All texts should be focused on promoting the bene ts of one speci c product or service. It should stick to explaining the values that people can draw from this speci c solution.
The design of a good landing page is focused on supporting the main objective. The simpler and clearer a landing page is designed, the easier to scan through and comprehend the message it is for your audience. A good landing page design shouldn't compete for the users' attention. On the contrary, it should be built in a way that draws attention to the most meaningful areas unintentionally.
The ultimate goal that landing pages pursue is making people click. So, both texts that you share and the design of the page should re ect this. What are other elements that we need to take into account when working on the design of a landing page? What tricks should we consider when creating a persuasive copy? Keep reading further to nd it out.
Tips to consider when creating a landing page
In the modern age, you do not need to be a design or coding pro to get started with a landing page. You can simply choose any of the pre-designed solutions and upload it with your own written and visual content. No matter if you work with a ready-made design or build a landing page from scratch, make sure that you follow these simple rules.
• De ne the primary goal. What do you want the landing page to achieve? Keep stick to it and do not confuse your visitors by going in different directions.
• Make a clear statement of the value and bene ts that people can draw from your offer. Let's consider the following example of EOS landing page. As you reach it, you see a clear statement in the header and a list of bene ts that you can draw from a speci c solution below.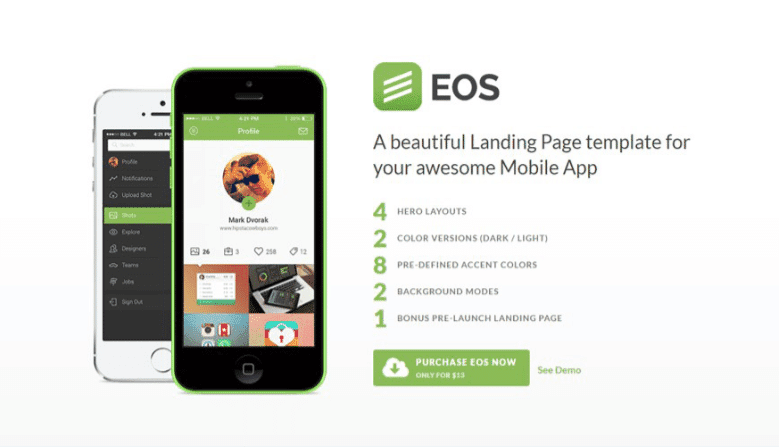 The message is clear. By choosing the software, you will be able to build impressive landing pages for a mobile app hassle-free while simply making use of a number of pre-designed layouts and modes.
• Be useful. A persuasive landing page should connect with the users' wants and
fears. In order to bene t from this tip, you need to know your target audience, their needs and desires. Because of focusing on the needs of their users, Carelogger managed to increase their conversion rate by 31%.



• Don't try to sound too clever. The simpler you express your thoughts, the easier it is for your audience to get the message. This is exactly what Mailchimp does perfectly well.
• Add a sense of urgency to CTAs. Ask people to act NOW while providing them with a speci c deadline.
• Add several CTA buttons to one page. You never know when a person who has reached your landing page receives enough information to take an action. That's why, it
is recommenced to add 2 CTA buttons at least. May one be somewhere at the top of the page, right next to the area where you highlight your main objective. The second one can be placed somewhere at the bottom of the page, inviting the audience to take an action after looking through the entire copy.
• Use the power of visuals. We all know that a picture is worth a thousand words. People are more captivated with visuals than pure texts. So, accompanying your texts with images will help you better deliver the objective to the audience. What kind of visuals should one opt for? Well, everything depends from the business niche. A rule of thumb that we should always keep in mind is accompanying texts with images that are related to the topic that you are talking about. Custom illustrations will get the job done ideally. That's the technique applied to the following design.
• Use videos. Will you prefer watching a video rather than reading a copy? I bet a video will be your choice! Let your visitors do the same while adding a short video
clip demonstrating the things that you talk about on the landing page. People are
more likely to take an action after watching a video, which can result in as much as 100%
conversion boost.
Free Landing Themes
Find instructions how to install this theme here.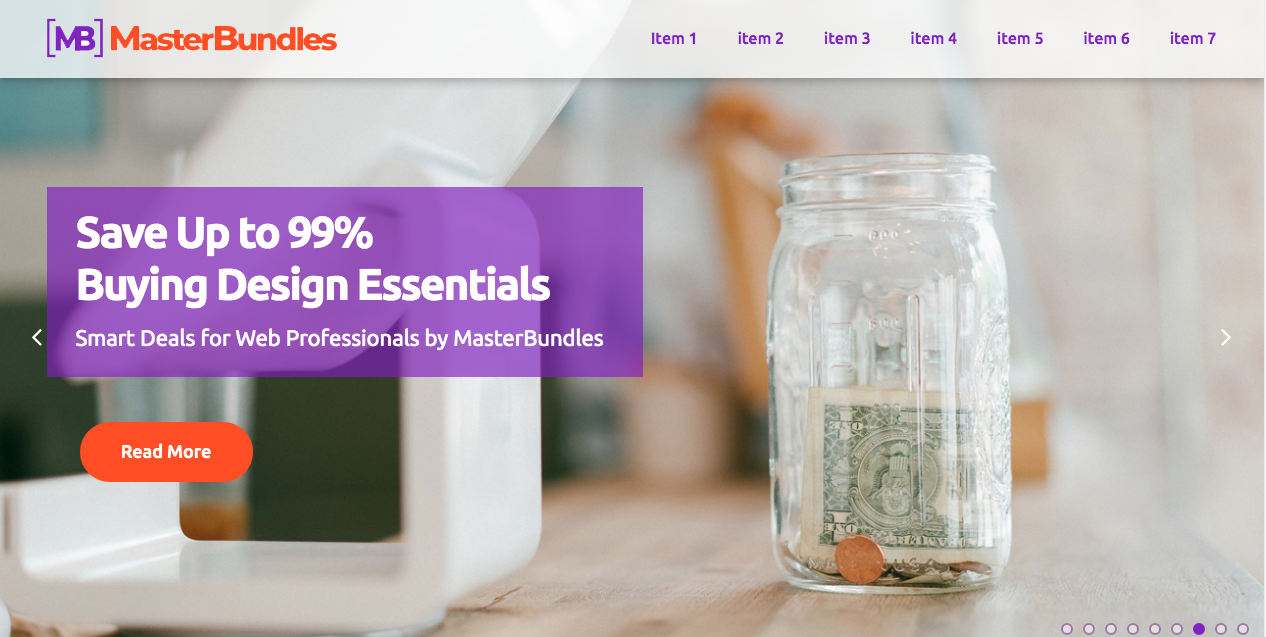 Free Landing Page WordPress Theme to Start Online Business


Landing Theme Bundles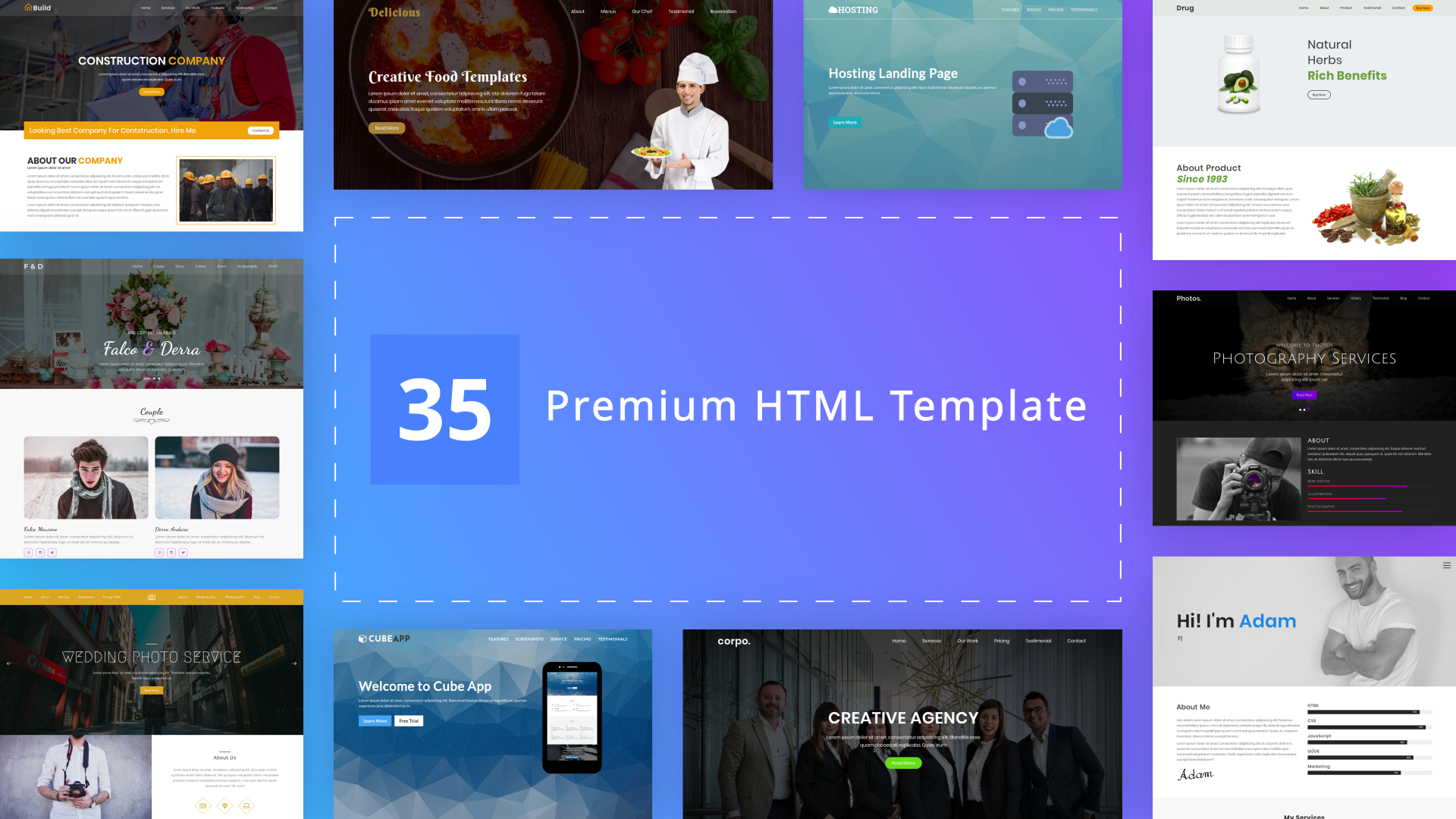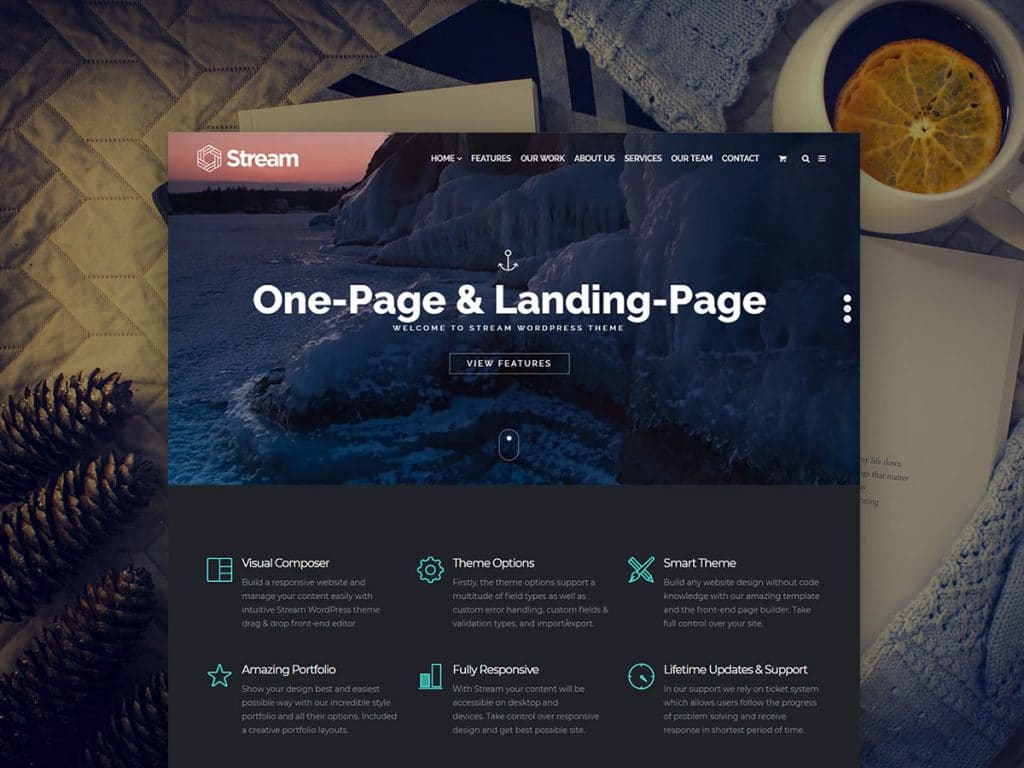 How to make a landing page work?
As soon as you have worked out the design and uploaded the landing page with texts, it's high time to think about the ways to make it work and engage the audience. In order to make people talk, you need to drive traf c to the page. How? Here are a few effective tips to consider.
• Send the landing page as an email campaign to subscribers. • Share links to it on the popular social media platforms.
• Add a link to the content of blog posts.
• Make the landing page SEO-friendly.
• Run a PPC ad campaign on search engines, linking to the landing page.
Now, as you know how create a persuasive landing page and make it work, run A/B tests to see which of these techniques will appeal to your target audience. Understand your visitors and their desires. Keep on improving. Get inspired by pro crafted landing page designs, and may your copy look and sound persuasive, bringing you an impressive boost of conversion rates.
Free eBook
The eBook includes answers to the following questions:
What are landing pages all about?
What tips to consider when creating a landing page?
How to write a compelling copy?
How to make a landing page work?