The determination of colors is always a very big issue for an artist, particularly for the one occupied with web projects as this often becomes the reason for misunderstanding between the customer and the executor. The main concerns are picking the tones that are pleasing to the eyes, properly combined, and produce optimal variance. Now, it has become fashionable to use two primary hues when developing a site design – black and white. This allows creating the maximum achievable distinction between the setting and the text. You can pull the attention of the viewer using black-white photographs as well – such a combination will generate a unique, stylish representation of the resource. There are various tips and exciting meanings hidden in the black and white background, which are going to be discussed in this article.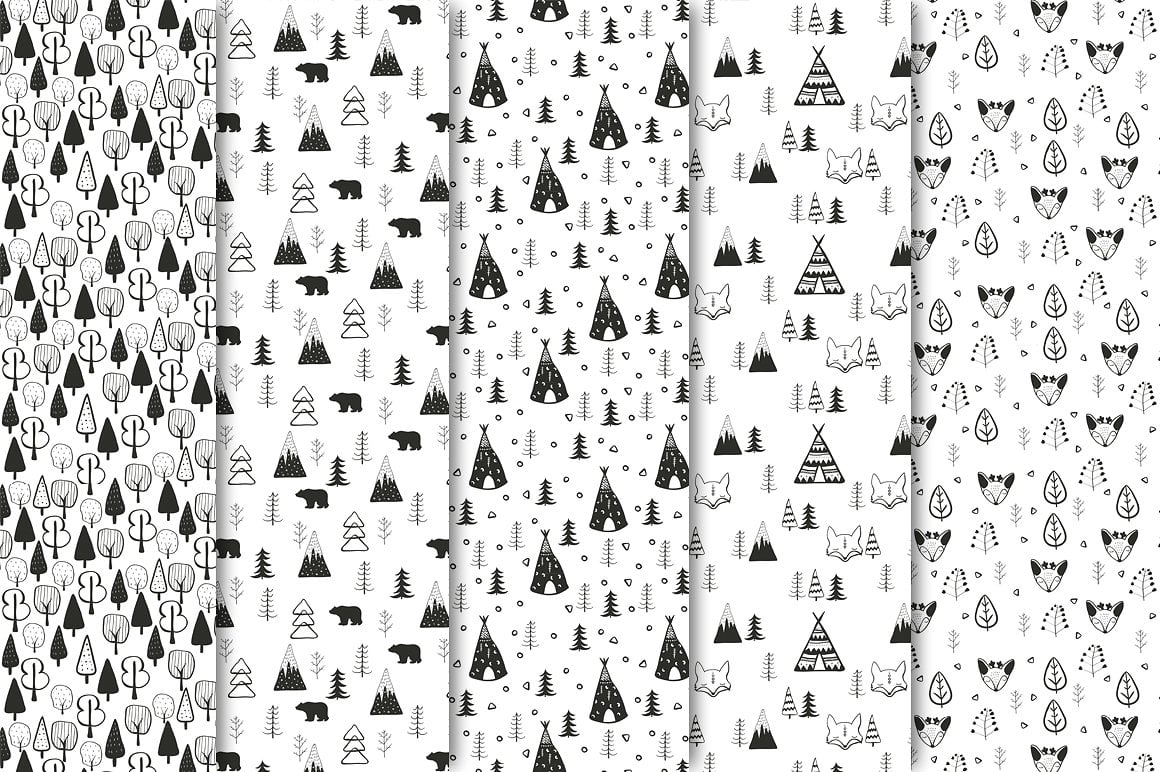 Black and white design has always been and remains quite popular in any field (interiors, art, web). The peculiarity of this popularity is that both in web graphic and interior, from year to year, a transition to more minimalist techniques takes place, in which a white and black background predominates. Thus, a variety of web design textures and patterns implement this color sequence. Black and white design may be one of the most striking unions for a project. To have a vivid vision, observe the examples on Pinterest or Pixabay. The intense contrast and simplified nature of these hues provide many opportunities for the design.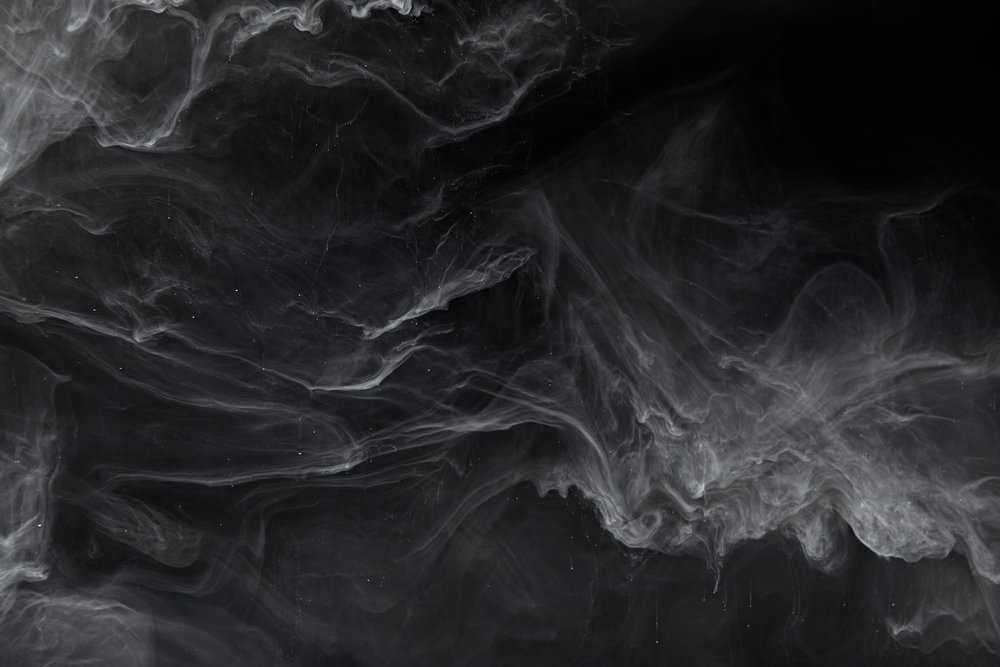 Image source: DepositPhotos
The psychological impact of black and white
It's a well-known psychological fact that colors affect human perception. Thus, what impression a visual or an object will make considerably depends on its tone. In our case, web design practices this knowledge to perform the needed influence on the audience. When an artist employs white and black backgrounds, it doesn't happen accidentally most of the time. Let's figure out what this alliance can mean. The black pigment has a huge number of meanings. It is associated with drama, indicates mystery, it can convey sophistication, glamor, confidence, expensiveness, safety, emotional safety, effectiveness. Black can be traditional or modern, it all depends on how to apply it and what shades go with it. White tone can mean purity, innocence, completeness, clarity, freshness, calmness, simplicity, etc. Also, when creating design backgrounds, such issues should be counted as the position of all the tones and components on the screen, their proximity to each other, the direction of lines, objects, etc. All these variants of shade and object sequences can convey various messages to the spectators.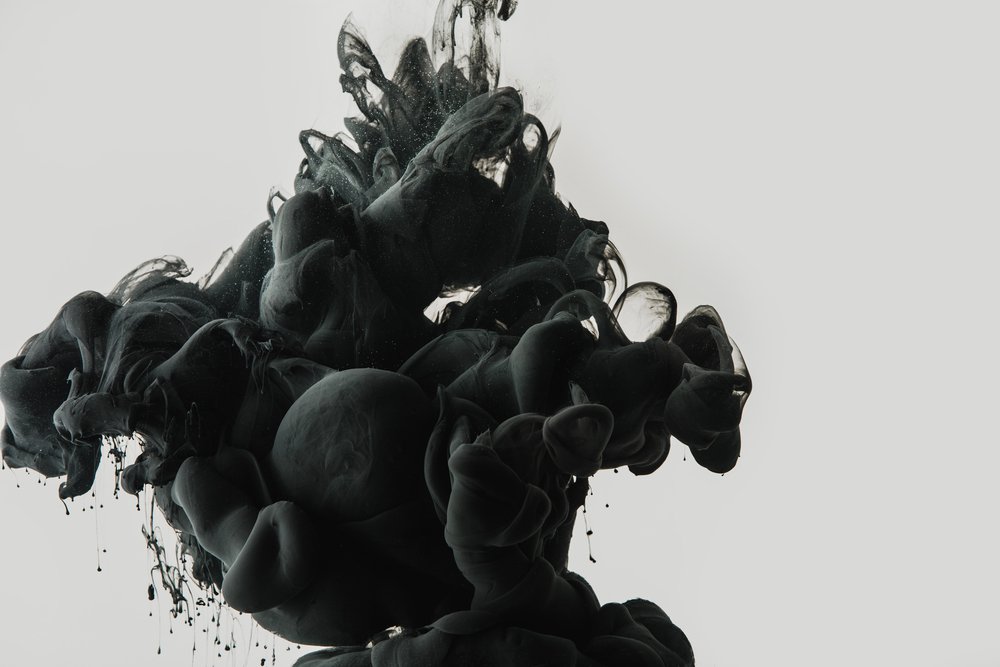 Image source: DepositPhotos
How to create black and white website – tips
It may show so simple – handling white and black website background, but even so classic alliance can look very sophisticated and can cause varying reactions in the viewers.
For instance, you may want to prepare a black background website. However, not to obtain a gloomy look, you should consider several pieces of advice.
Thus, you may add a hidden menu and a large image as a backdrop, with a clear font, which will help to build a plain and at the same time memorable interface.
The other variant is to use white-black photographs. Such type of photography can be a great way to create a colorless design with great visual effects. There is something mysterious and appealing in black-white pictures that you feel you want to observe them more. Thus, adding such a picture on a website design background will be a winning step to attract the audience's attention.
Next, for a remarkable black and white website design, you can use white as the main shade with an exceptional large creative black font on it.
The site will look original if you'll integrate a dark colors background picture, add an excelling inscription, and a neat menu.
Consider also using a black background, white inscriptions, and vector drawings. This minimalistic combination will look stylish.
You may also substitute a backdrop with an animation of the same colors, which will look engaging.
The contrasting colors can be diluted with other colors, such as blue, which looks harmonious with white and black and will add freshness.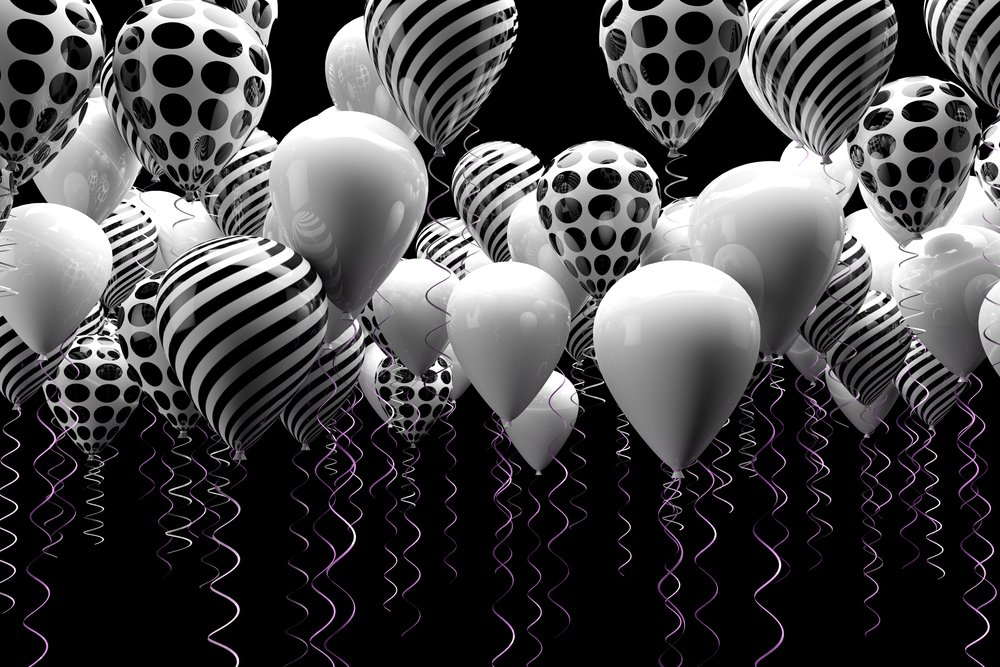 Image source: DepositPhotos
What is the dilemma with the black
This color has positive and negative issues in design. Thus, a black background will be a great solution for IT, portfolio sites, landing pages, etc. The main concern here is not to make a heavy page and not to make a gloomy and depressive impression on the viewer. In this regard, this tone should be used with the above-mentioned tips, and it should be appropriate to the subject matter. What's more, a site should not look like a newspaper, with small black font text on the white background or vice versa. If you use photos for dark websites, apply only large and high-resolution images.
Furthermore, the black and white design does not usually use pure black. Thus, specialists operating in the print manufacturing can apply pure black for production to ensure the best print quality. However, this restriction does not exist on the Internet. In the web industry, you may choose a rich black to generate cool or warm associations and provide a more attractive black and white palette.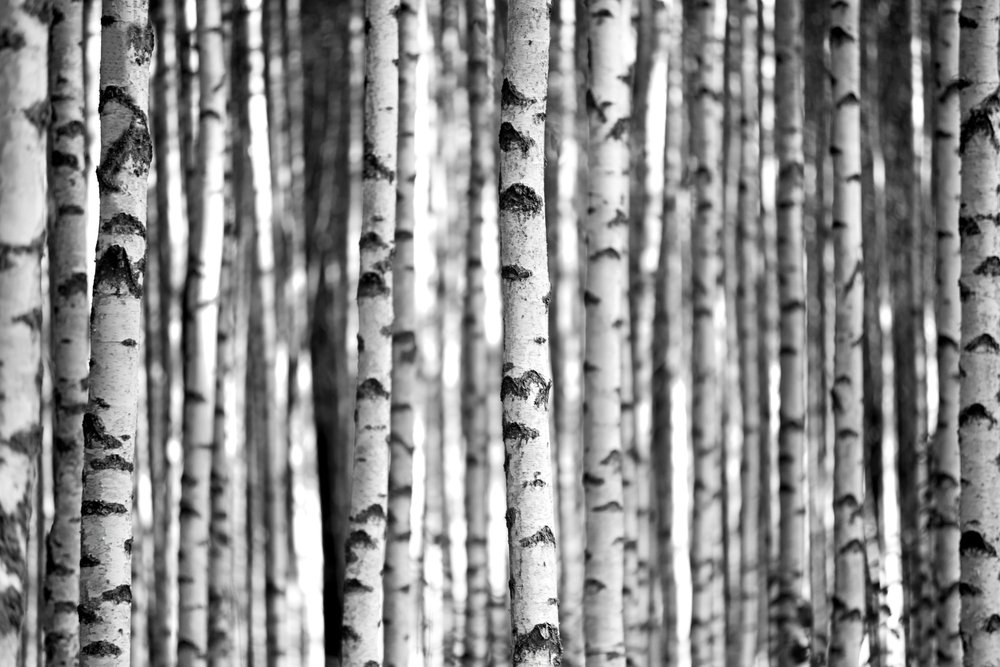 Image source: DepositPhotos
How to use white text on black background
The most familiar practice in reading and writing for people is applying dark letters on a light setting. But we can also notice that there are many examples utilizing the colors vice versa, black background white text. However, the first variant seems to be more appropriate. But why? Most probably, everything goes back to the tradition of writing, which affects the psychology of perception. All the life we write with a dark pen on a light paper and read the identical way; the brain is used to it, so it is easiest for it to perceive information in its pure form, without being distracted by the processing of the color system, albeit monochrome.
There is still a suspicion of a certain psychophysical effect. White on black is very bright; it is much brighter than the setting. Such a document may additionally strain eyesight and the psyche as it seems more contrasting. While for someone, it may appear that white color is the source of light, and so white backdrop can be tedious for eyes, and black background may look better for this goal. Overall, it is not recommended to use these contrasting extremes. With too much opposition, the scattering of light in the eyes is felt more strongly and the white letters begin to creep against a black backdrop. In this way, a better resolution will be not to use pure contrasting colors. For instance, it may be light gray color instead of white, or dark gray instead of black, etc.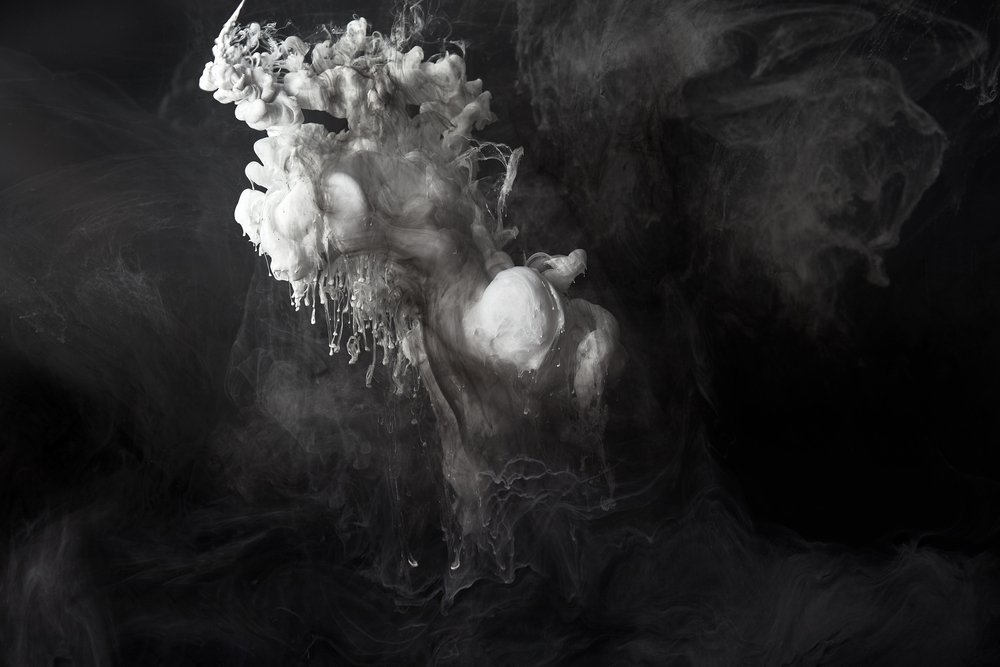 Image source: DepositPhotos
All black background – dos and don'ts
As you may have noticed from this article, there are many issues with the black in design. When planning a website with a black background, you should pay careful attention to each piece of it as there are chances to fail with this plan. However, if you'll consider all recommendations, there is a great chance to create a charming and strong project. Thus, the black background website should take into account the following dos and don'ts.
Do
Use white space. It should be present on the fonts, logo, pictures, or other objects presented on the piece. It should be located in the proportion to harmonize the dark side. Applying all black background, make sure there are plenty of light-colored details.
Increase the font size, which will enhance the readability and also ensure the balance of colors.
Consider the audience for your projects. Black is best for a strong, dramatic look, to convey a feeling of elegance, style, prestige, to construct the emotion of intrigue, mystery, and so on. Thus, black background design should be in line with the message of your project.
Consider various screen types may display the same color differently.
Don't
Use much text as this will increase eye strain and will make a newspaper from the intended dark background website.
Disregard the shades of black when choosing the palette for the web graphic piece of art. Thus, sometimes the black design background can be in fact a smart alliance of gray hues. And by employing distinct shades, you can create dimension and visual interest.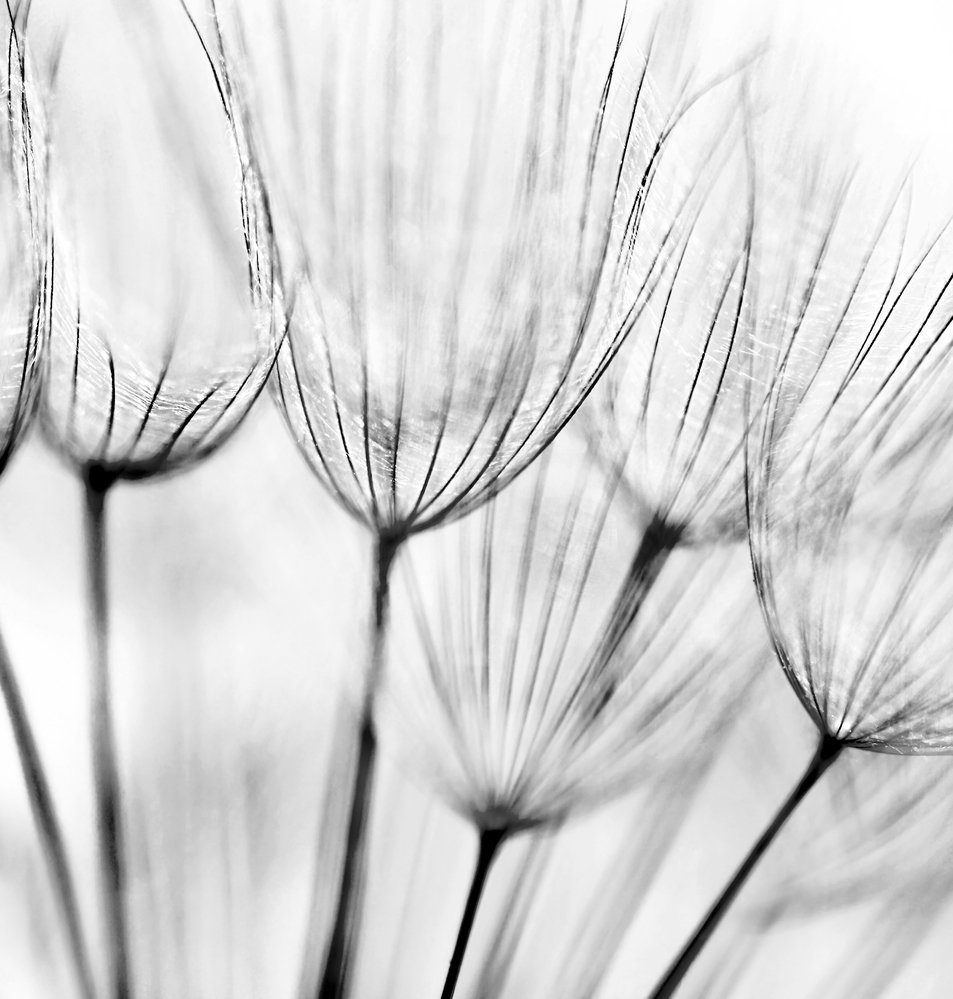 Image source: DepositPhotos
Cases to always use a black background
Dark color backgrounds may look advantageously in certain cases.
Thus, this is a great selection for inserting a large high-quality image. Dark color backgrounds are used to emphasize some content. It is excellent for navigation, headers, and footers. What's more, if it doesn't contradict the other color palette, it is perfect for the comments section and pop-ups. In these cases, it works to place a focus on these parts of a site.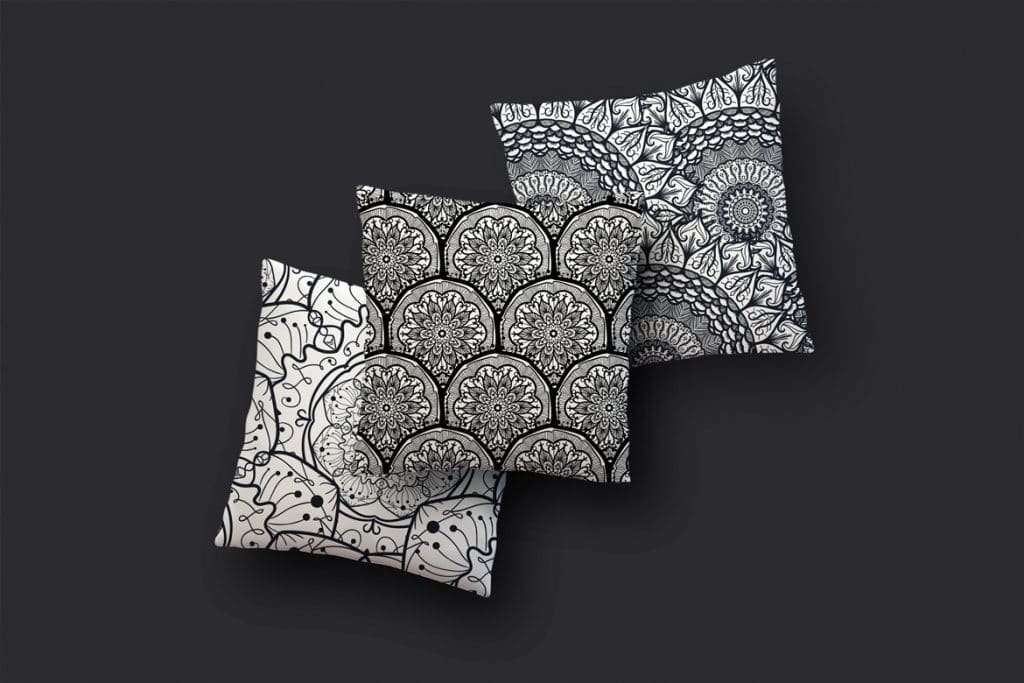 Black background websites showcase
There are some examples of cool design with black and white colors that definitely acknowledge the above-mentioned points.
Thus, Apple Mac Pro uses the dominant white background and various shades that create a dimensional look. The black background is used for the headers of the site. The font applied goes from black to gray on the white, which makes it mild for the eye. In general, the design reflects the prestigious look of the very product.
Spotify background website uses black for footers and dilutes dark colors of the blog with the blue palette. It looks stylish and representative.
Furthermore, Basic Culture Agency integrates various visuals and animation on the dark shades, which all look catchy and engaging. The visitor gets attracted and would like to know more when opening this site. The same is with Formigari that applies a variety of shades and animation to make a vivid and dimensional appearance of the online page.
Black and White Set: 100 Minimal Elements & 10 Patterns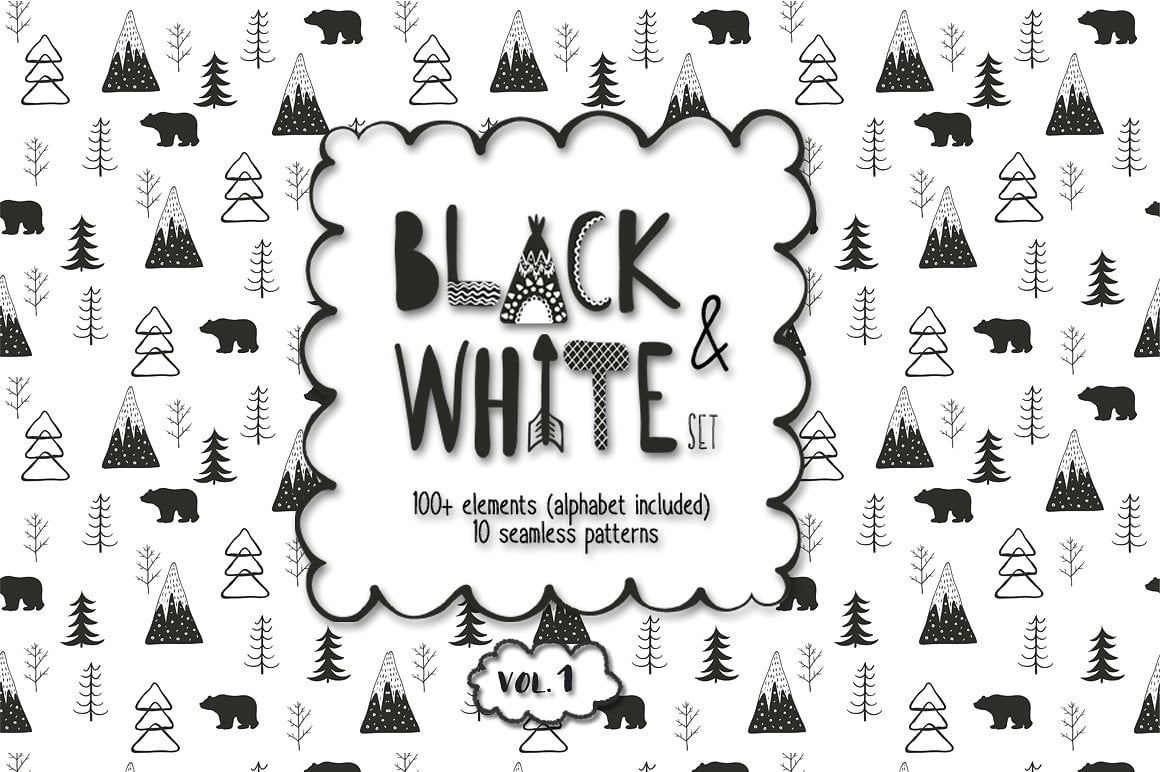 14 Black and White Mandala Patterns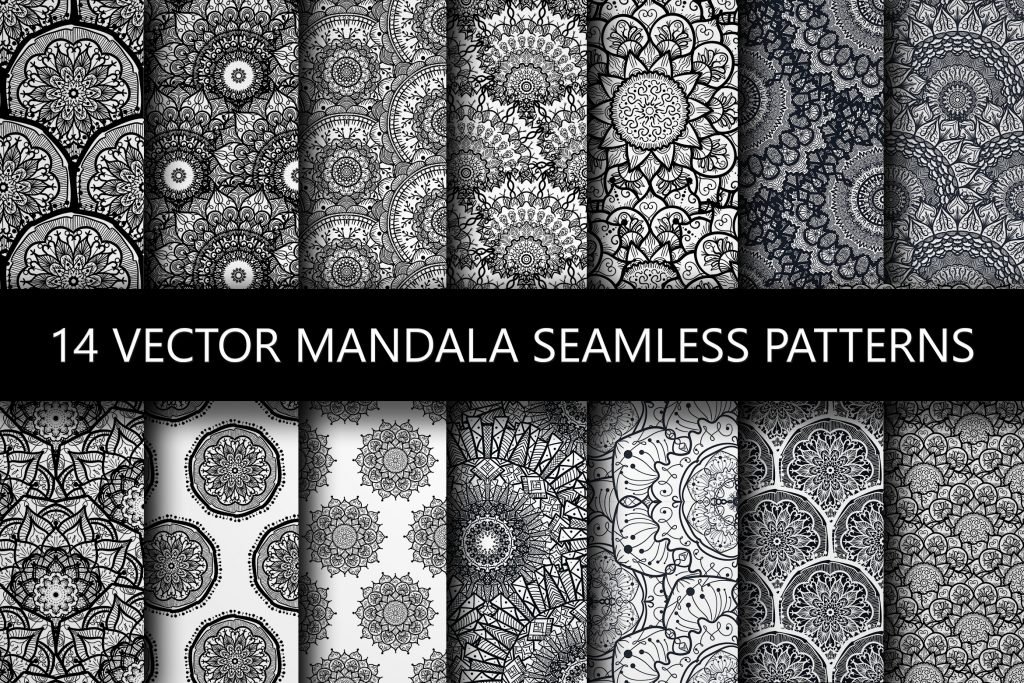 29 Black Feathers Overlays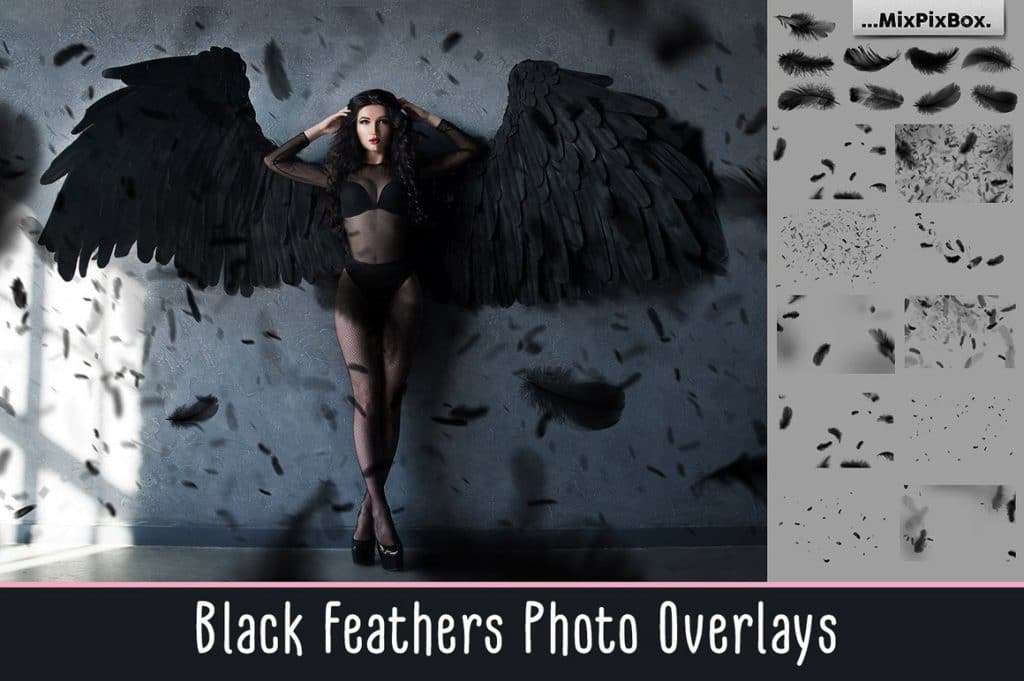 50 Positive Hand Drawn Quotes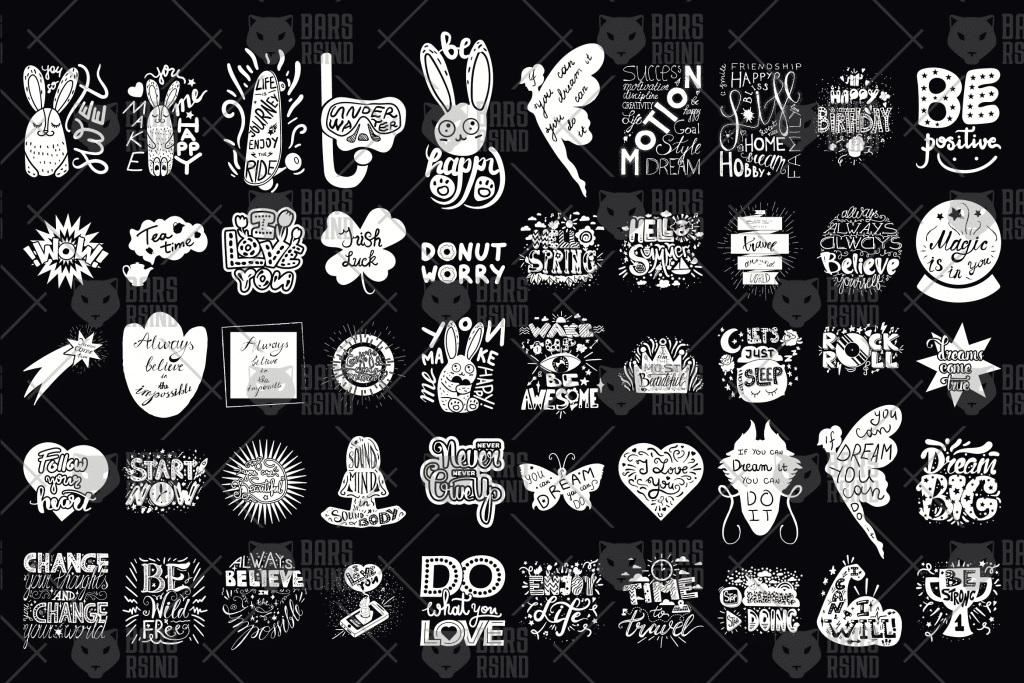 DepositPhotos Black and White Backgrounds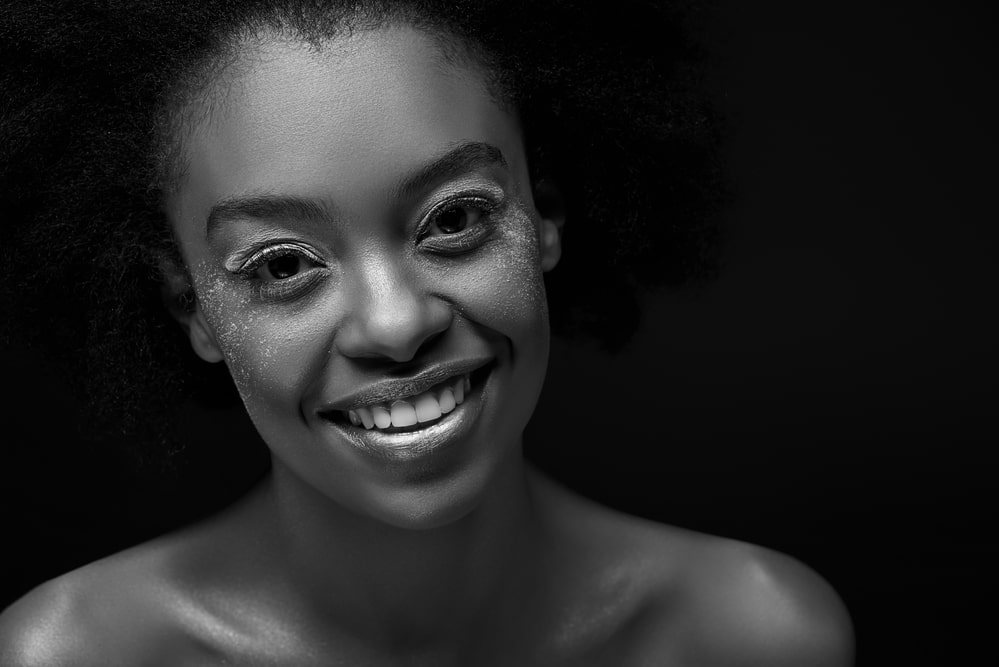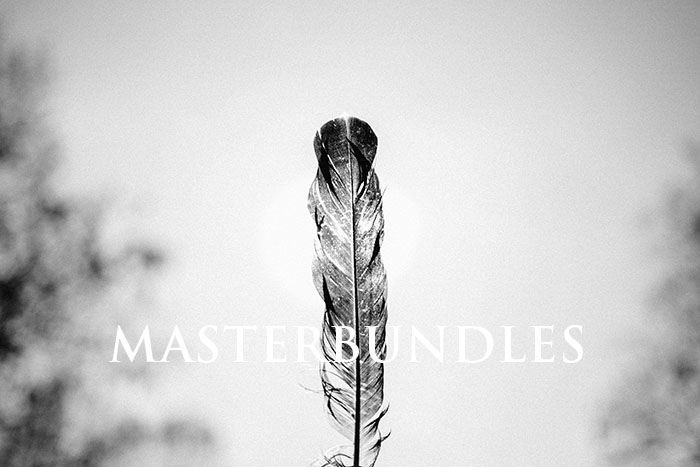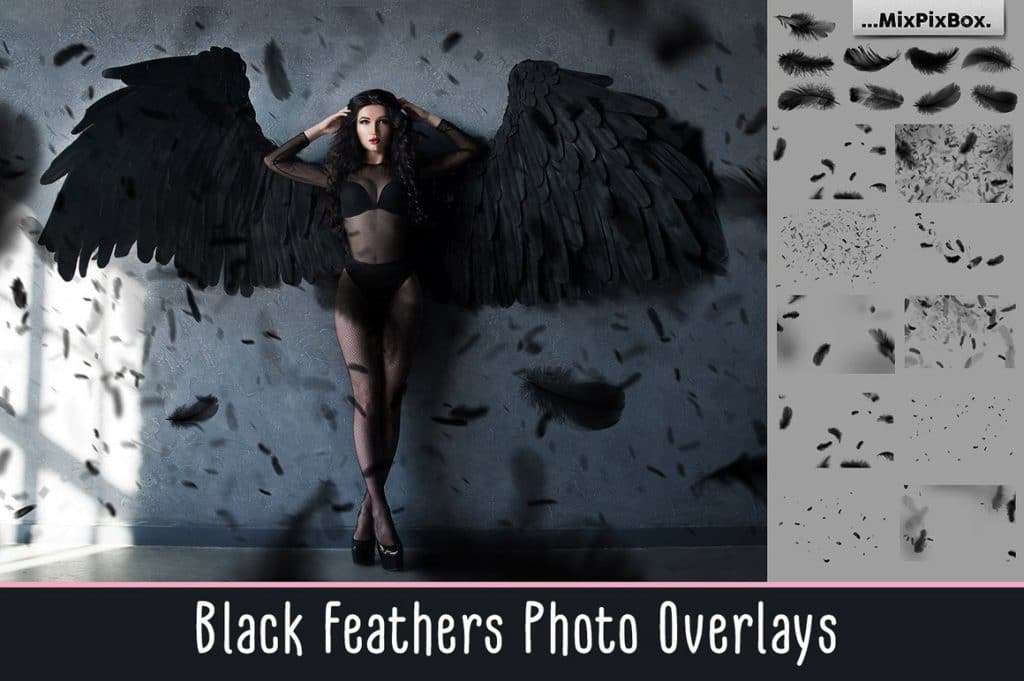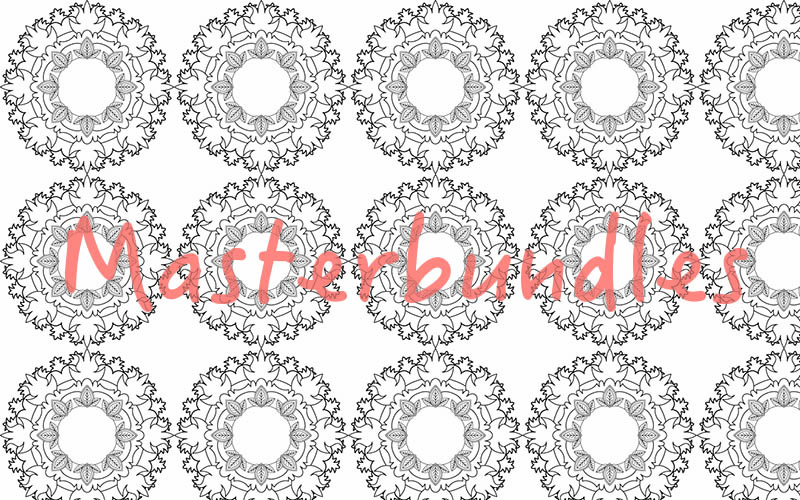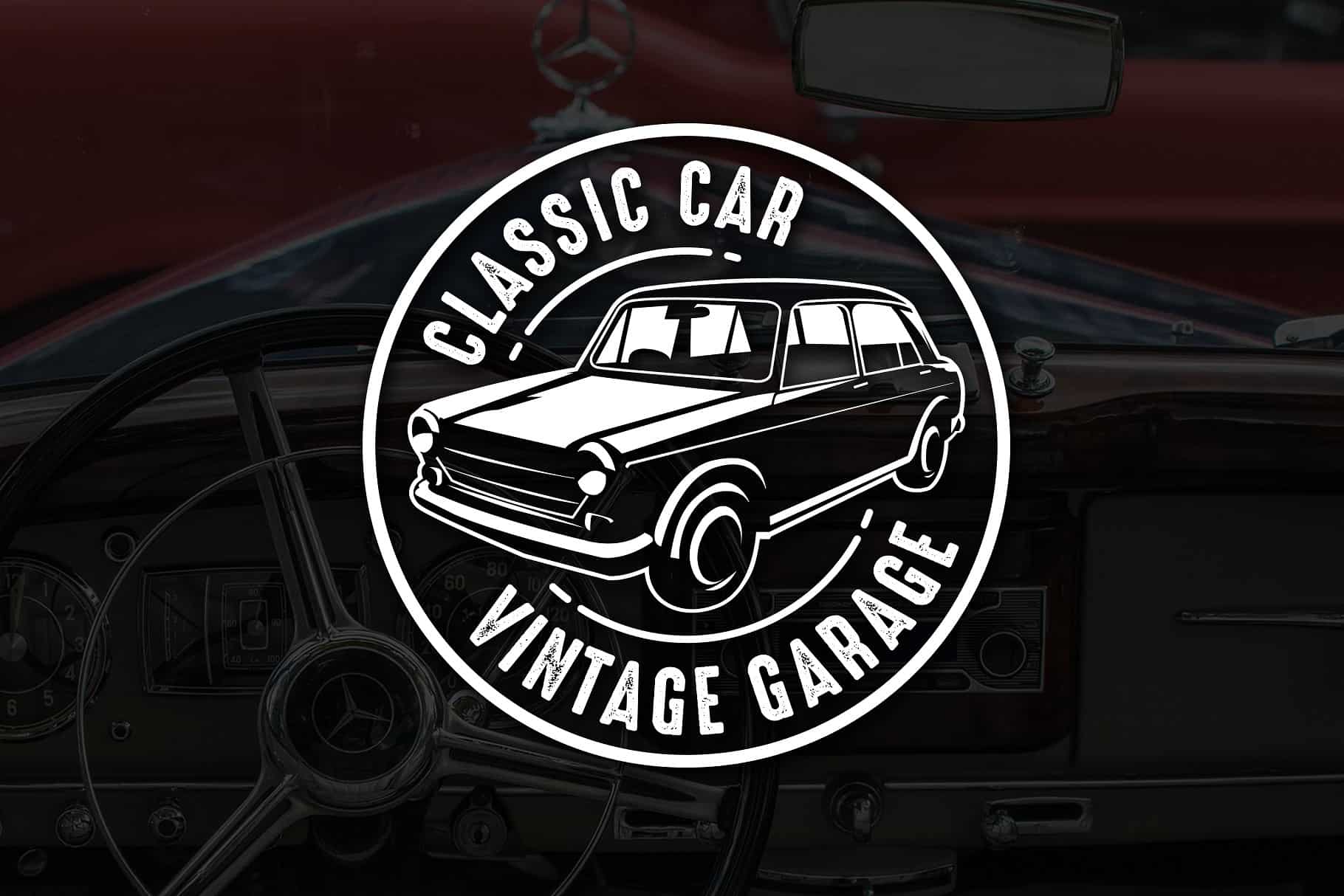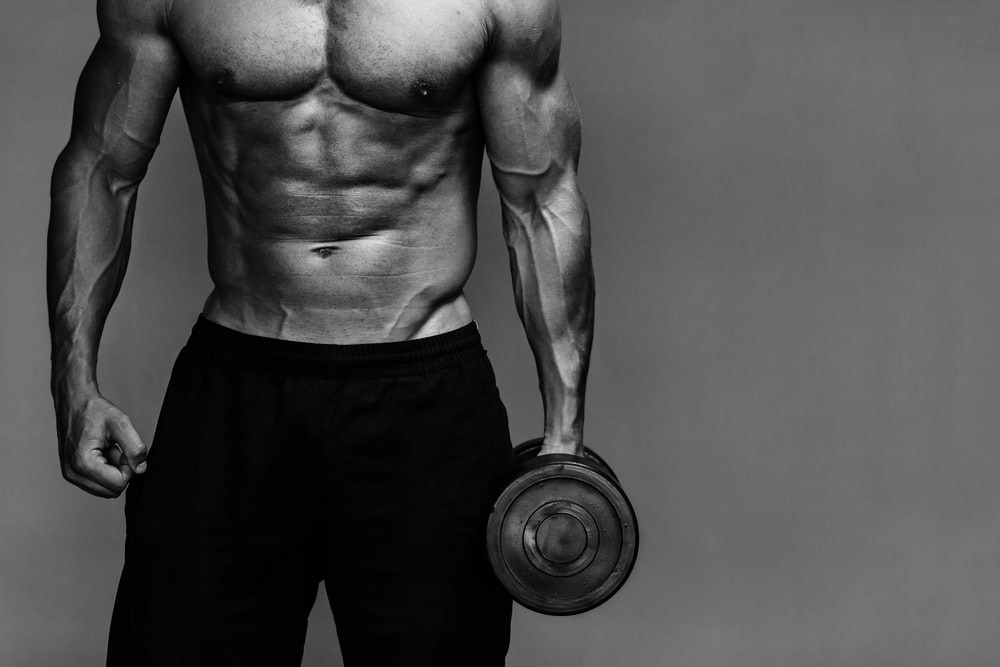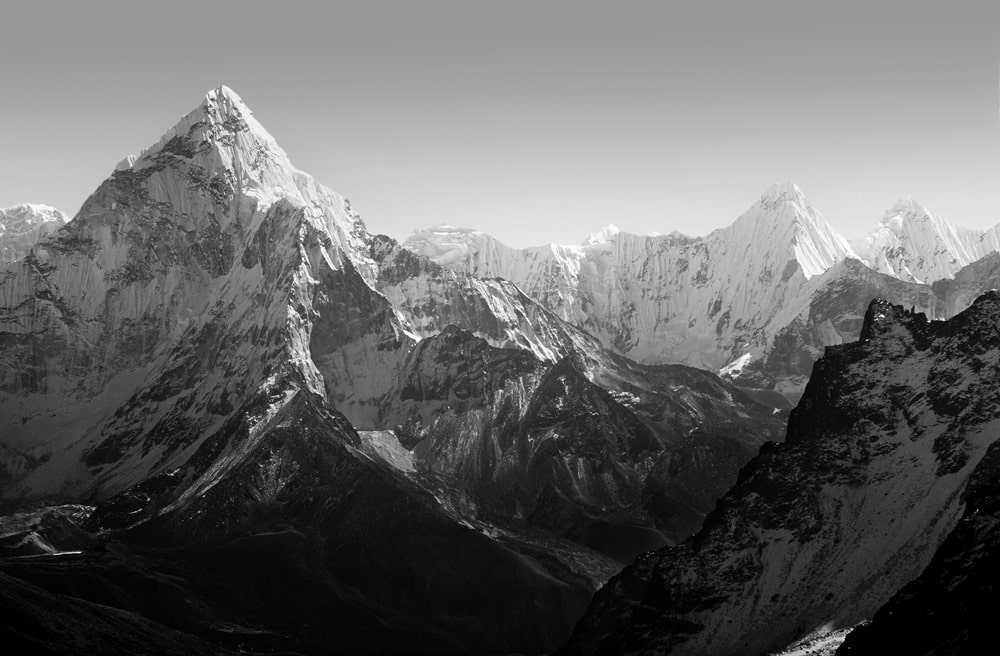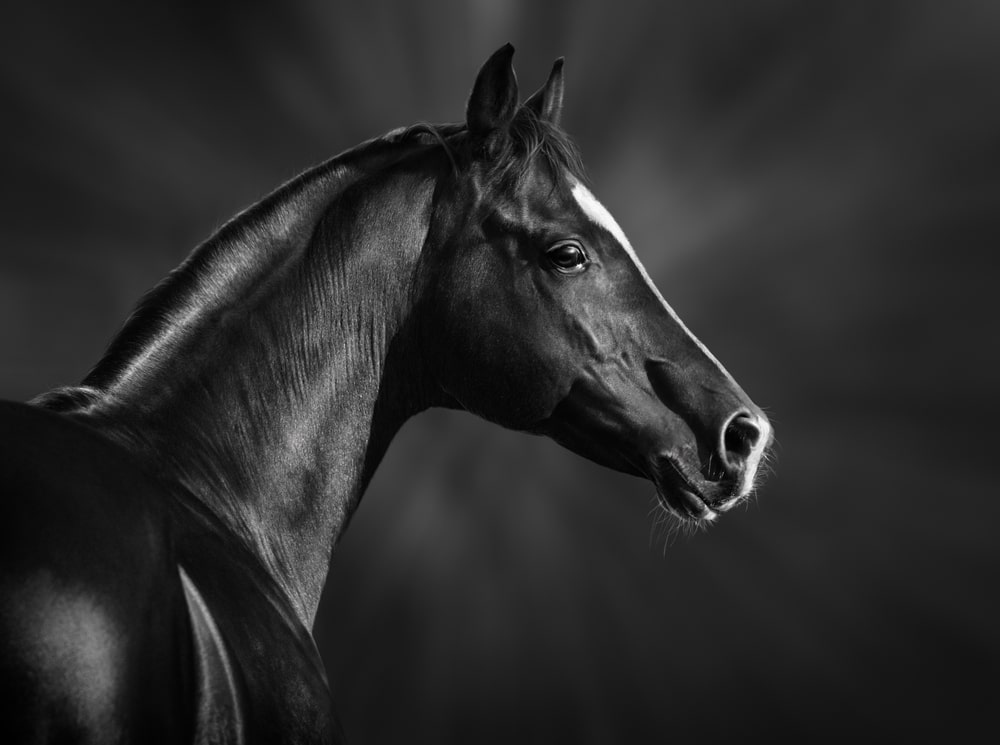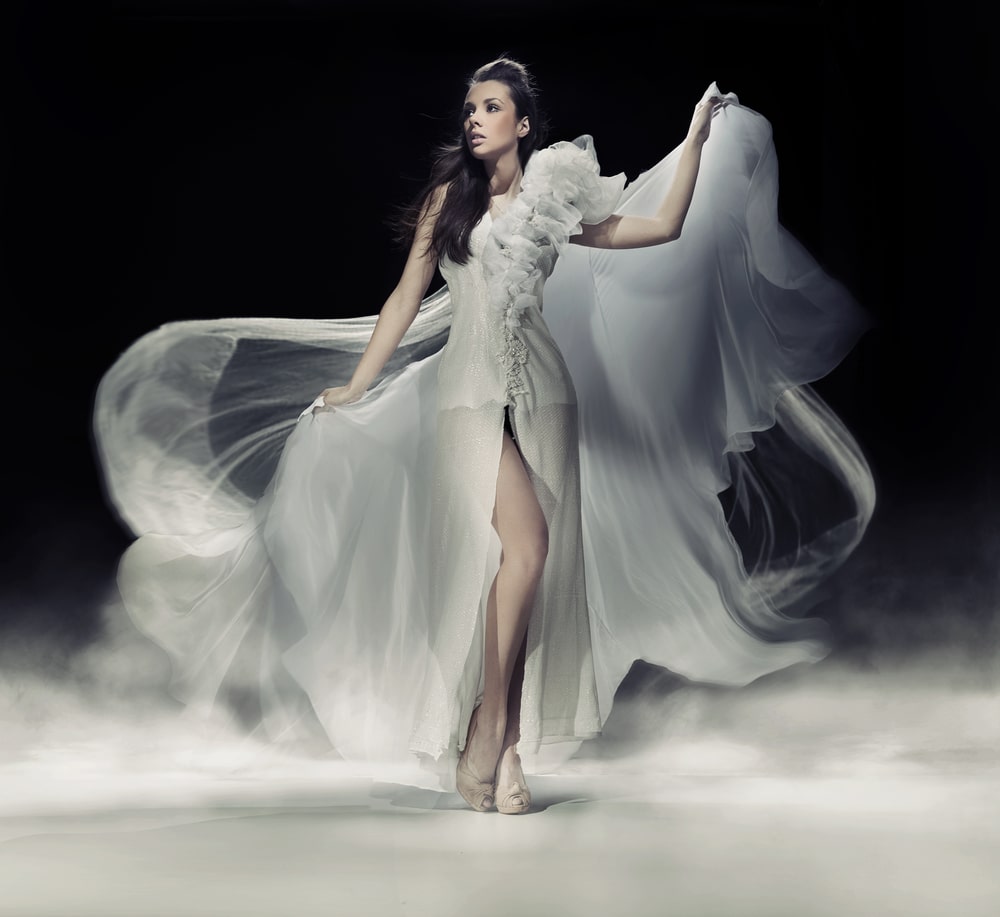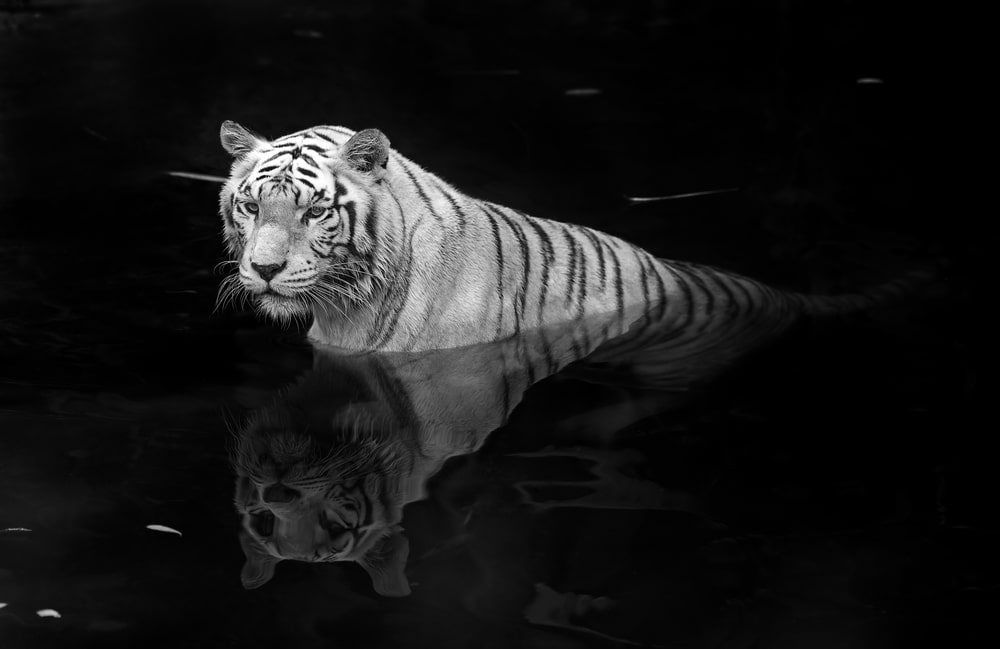 What to choose black or white background for the website?
The end goal of designers is to make the site content attractive and stand out from the similar. However, an even greater goal is to create a website that serves its purpose. Here's what you need to know: designers should emphasize important elements. This is their goal in almost everything that they do, and their task is to create a hierarchy in this emphasis to highlight the most important details on the website.
Black is perfect if you want to highlight something against any other color, especially white. White is an empty start, while black is considered nothing more than any other color. That is why white is the first choice for the background of a website.
On the other hand, black is the "heaviest" color of all, and because of this it can be difficult to highlight other elements. However, you can use this black to highlight any content. You may have noticed that elements that have a black background always seem less. This impression is caused by the psychological effect that black has in people: we tend to see black as a lack of color.
The biggest problem of the user experience with dark backgrounds is still readability, which is noticeably reduced when we use a dark background, not only because our eyes find it harder to notice the difference in color, but also because of the light on the screen, which creates a white glow.
In fact, people usually find sites with dark backgrounds unreliable because they're unconventional. However, people who are artistic, even a little bit, find this choice attractive and fascinating.
So, if you take a chance, use a black background. It would be very creative. If you want to stick to a more traditional design, then white is the best choice. In addition, the white background can be easily combined with different colors and elements.
Black text and white background: is it possible to combine?
The usual white background is considered traditional – it is easier to perceive the text of the site. The combination of pure black text and white background increases the likelihood of eye strain, especially when reading long hours.
White is 100% color brightness, while black is 0%. This significant contrast makes your eyesight work harder.
Do not use pure black text on a white background in your projects. Choose one of the shades of gray to smooth out the contrast. Then users can read your texts much longer.
There are quite a few shades of dark gray. To find out which one is right for you, survey your users or run an A/B testing.
High contrast and black text on a white background is ideal for visually impaired users. You can create a separate version of the design for visually impaired users, but for a wider audience it is better to choose dark gray.
Use white in your web design
The use of white has been increasing and it seems that the easiest and safest way to create so-called clean design and not to overdo it with the variety of color schemes. Is this true?
It is hard to spoil the design with white color. And that's probably what beginner designers should start with. Because it is enough to add almost any shade of any color to white and the combination will succeed.
White should work harmoniously with your choice of photos and typography and the whole color scheme in total.
It is quite popular among designers to use white color with the adding of different shades of other colors. In this way you get shades of ivory, snow, milk, paper color, cream color, nacre, etc. Often, when designers want to smooth out the whiteness of the screen to make reading more comfortable, they add a little black to the white and get a soft grayish color that is close to white.
Tips for using white as a background
Contrast.
Choose bright and dark colors in addition to basic white. The same goes for images – choose one that doesn't blend in with the white background or add a frame to it.
Simplicity.
The essence of white is simplicity. If you choose it as the dominant color in your design, follow a certain style of minimalism in the design of other elements of the page. The same goes for graphics with photos. They should not be too large.
Typography.
Beautiful, expressive typography is a priority in a design where everything is based on simplicity. And simple design – does not mean "boring", if you know how to make interesting accents and add personality to the site. Choose one or two great fonts and use them wisely. They will look great in combination with the white background.
Space.
Remember that enough white space around and reasonable indents from the page elements and blocks are still a trend.
Why is white background so popular among designers?
Ease of perception. As a rule, the use of white background implies easy readability of the text, because of the contrast, all the elements are clearly visible, they do not merge with the background. Even white elements are used – they are highlighted with shadows and other effects.
Versatility. You can use elements of any color scheme and style: white is universal and fits any theme.
Simplicity. With white background you can make a relatively simple design, which at the same time will look stylish and not distract users from the main goal – to buy a product or service.
All attention to the elements. White color does not distract the user's attention and allows you to focus on more important things than a beautiful design – to pay attention to calls for action, important information, ordering, popular products and so on.
In general, the white background can be used for any project. Most often it is preferred to be used when creating the design of online stores and information resources, so as not to distract the user with additional decorative elements and do not interfere with the perception of content.
Black And White Background FAQ
What should I know about the black background?
Do not use black if you have too much content.
Be especially careful with text on black / dark background.
You can freely use black background for images and graphic elements.
It is good to use black background for small elements, showing them in a different color.
Why is it worth to use light tones in the web design?
There are a lot of sites now focusing on white and light tones. It seems that one of the reasons is the two other trends in web design, which do not lose their relevance. Among them:
Responsive and adaptive design. Creating a design on a flexible grid and then a good display of sites on all types of devices simplifies the white background, because it is always easy to implement and looks modern.
Flat style and minimalism in web design is still stylish and relevant. And just the same white background is the embodiment of simplicity, and in flat style – white is perfectly combined with bright colors.
Conclusion
Considering all the mentioned above, black and white background is the classic color scheme which is applied in various pieces of art and design. Playing with contrasts creates artistic tension and concentration on certain subjects. Together, these colors can create an advantageous appearance to any art object, but there are several rough edges that should be smoothed with a smart application of an artist's view and proven tips on web design
Please take a moment to pin this post to Pinterest
Was this page helpful?
We will be happy if you decide to share this article with your friends on Facebook. Just click on the button and you're done
Thanks for your response!
You have already left your review.
Black and white design, photos and drawings appear quite frequently in media, social networks, magazines and books. Black and white are two completely opposite shades that create the perfect contrast. These colours give a modern touch due to the minimalist and curtailed look they evoke. In graphic design, the use of black and white allows you to create accents, show originality and boldness in your work. That is why this combination is very fashionable and trendy.
Psychology of Black and White and What They Mean for Your Business. (https://www.fatrabbitcreative.com/blog/psychology-of-black-and-white-and-what-they-mean-for-your-business)
Are Black & White Colors?
(https://www.colormatters.com/color-and-design/are-black-and-white-colors)
What is Monochrome? (https://en.wikipedia.org/wiki/Monochrome)
Garth Lewis. 2000 Colour Combinations: For Graphic, Textile, and Craft Designers. Batsford; 2016.
Josef Albers. Interaction of Color: New Complete Edition. Yale University Press; 2009.
Derek Jarman. Chroma. Univ Of Minnesota Press; 2010.