30+ Best Terrazzo Patterns for 2021: Free and Premium
Terrazzo Patterns. Patterns are elements that are widely used in design projects for various fields. You can create a cool print on clothing or fashionable mobile covers. You can also design outstanding and unusual presentations using such a background image. In addition, patterns can greatly change a website's visual appearance.
Trends are constantly changing. Now these unique geometric patterns are at the peak of popularity. They can give any project a dynamic mood and do not overload the whole picture.
Terrazzo is a building material originally from Venice. It represents pieces of stone, marble, and glass filled into a single surface with cement. It is also called a mosaic floor. Now in fashion, terrazzo is easily recognized as a colored cement base with bright pieces of rock. It's used for countertops, stair finishes, walls and floors, and as a cool web design product.
If you are ready to surprise others with an unusual approach to solving complex design problems, then our offerings match excellently for this purpose. Choose the best products, download your favorite free or premium terrazzo patterns, and create projects that will amaze everyone with their original design.
Best Premium Terrazzo Patterns
Best Free Terrazzo Patterns
Please take a moment to pin this post to Pinterest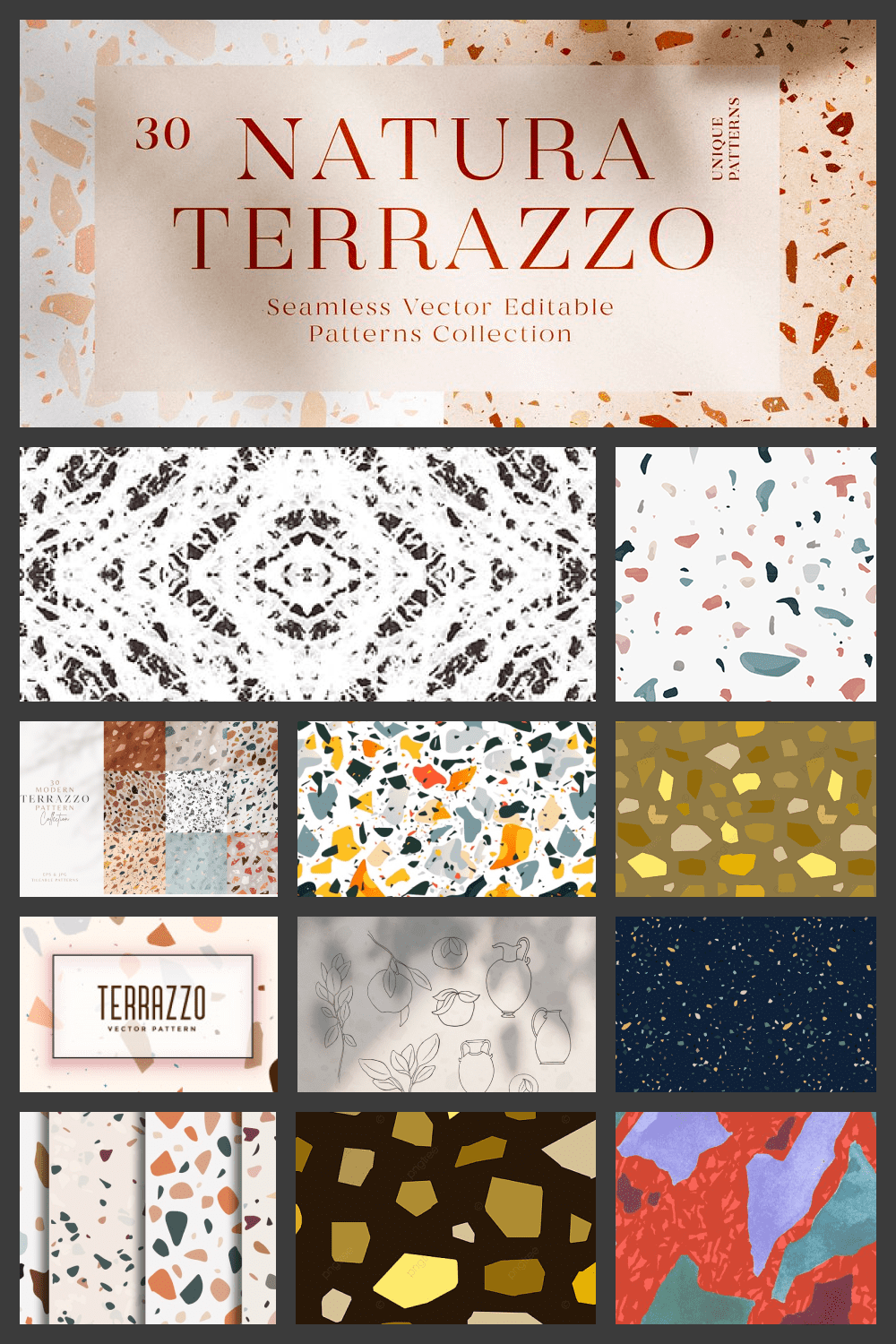 Disclosure: MasterBundles website page may contain advertising materials that may lead to us receiving a commission fee if you purchase a product. However, this does not affect our opinion of the product in any way and we do not receive any bonuses for positive or negative ratings.