Photography Proposal Templates. Today, it is not enough to be a good photographer to run a successful business and that is no secret. At the moment, digital photography is developing quite well and fast, so competition in this industry has become very fierce. It takes a lot of effort to get in front of other professionals, especially when the market is crowded. One of the most effective ways is to write a persuasive proposal in which you position yourself as a truly top-level photographer for a particular field or project and help close deals.
Above all, proposals are a perfect sales tool. From this comes the fact that they need to be in sync with the look of your brand, but also be visually appealing and well-thought-out. As a photographer, you are expected to be creative and imaginative, and this should be reflected in almost every section of your offer, with particular attention paid to the front page. It is worth paying attention to what might really interest your clients, and that is your past work. Show your portfolio, it is worth noting that you should not use it as a dumping ground and dump absolutely everything in it, but select those works that might really interest your client.
Obviously, your services don't just end with photography, so don't forget to include services such as studio preparation, post-production, photo delivery and meetings. Therefore, you should also describe your services in detail, so that the client knows right away what you may offer. There are also nuances such as a description of the process of your work, feedback and payment that should also be in your proposal. It seems complicated and confusing, but do not get frustrated. With the help of the high quality and the best photography proposal templates that we have prepared for you, it is easy enough to get the hang of it and make a really cool proposal without any difficulties.
Best Premium Photography Proposal Templates
Best Free Photography Proposal Templates
Please take a moment to pin this post to Pinterest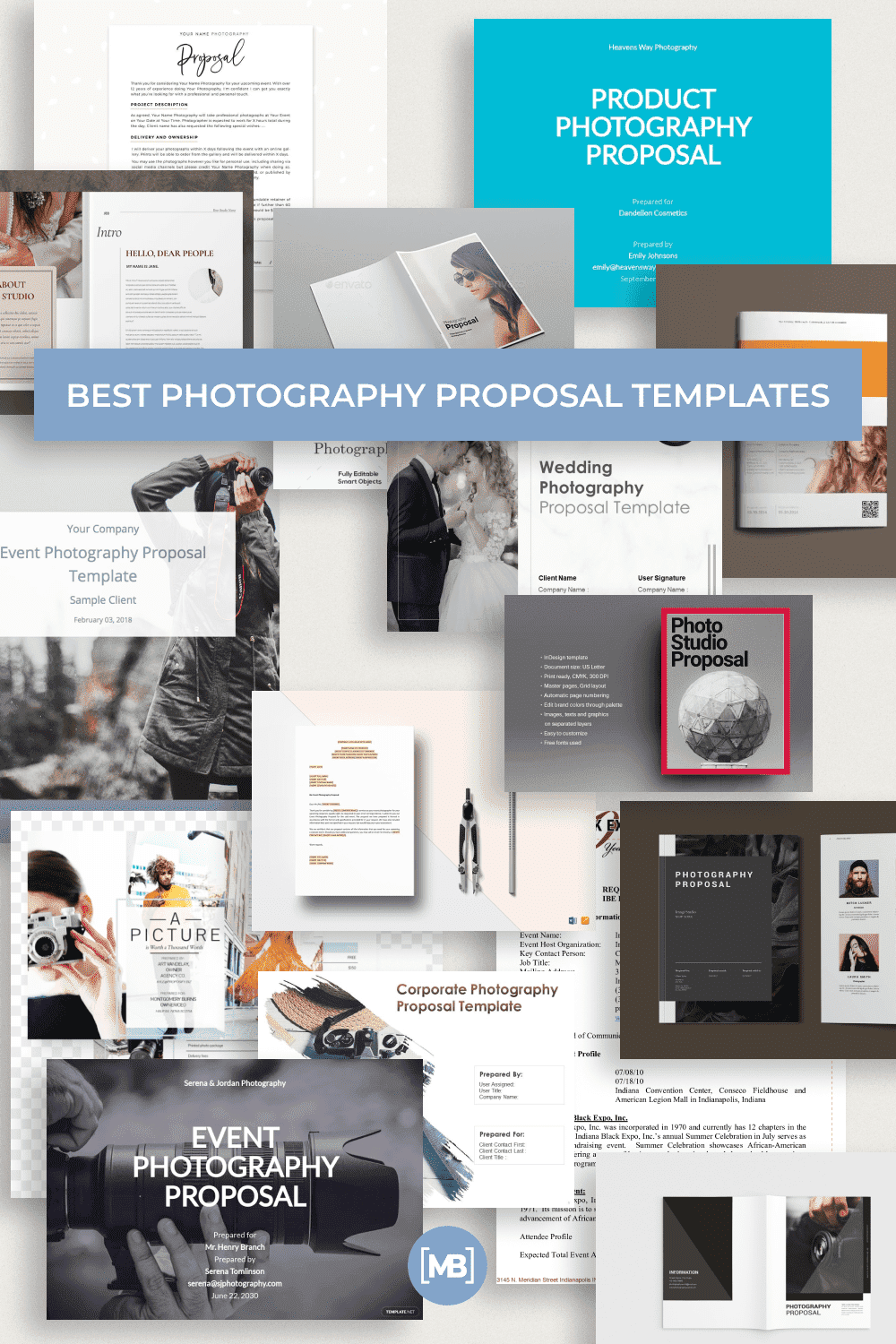 Disclosure: MasterBundles website page may contain advertising materials that may lead to us receiving a commission fee if you purchase a product. However, this does not affect our opinion of the product in any way and we do not receive any bonuses for positive or negative ratings.