Mood Board Templates. It is not for nothing that psychologists argue that visualization is a very important and significant process in human life, which directly or indirectly affects the achievement of success in any field of activity. First of all, by visualizing your desires, you make them solid goals. Sometimes, thoughts just fly chaotically in our heads and we ourselves do not even fully understand what we want and how important it is. A concrete understanding of one's desire and its visual outline is already a huge step towards its realization. Some will say that it is half the success!
Now you know exactly why we offer you this collection of Mood Board templates. Such a collage can consist of photographs, text, and a list of plans detailing what inspires you. These collages should be hung in your room in the most conspicuous place, so that every time you wake up and look at it, you remind yourself of what you are living for and the plans you are dreaming of.
Of course, these can be not only material things. Visualize family relationships, a successful marriage, children, or a cool career. We are sure that after a while you will reap the benefits of your achievements and enjoy!
To make it look really beautiful and aesthetically pleasing, such Mood Board templates will help you implement your plan and may even inspire you to new achievements and desires.
Best Premium Mood Board Templates
Best Free Mood Board Templates
Please take a moment to pin this post to Pinterest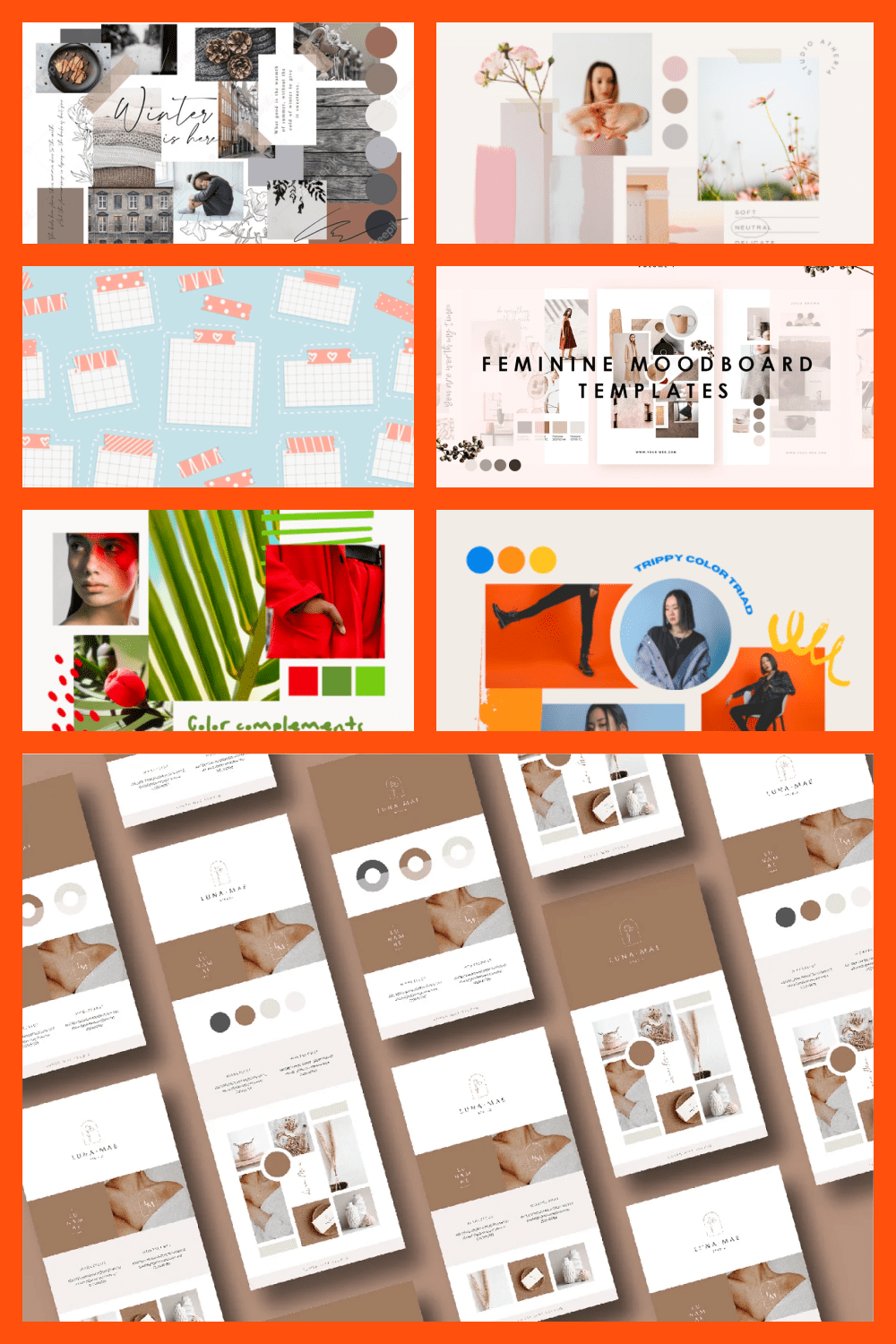 Disclosure: MasterBundles website page may contain advertising materials that may lead to us receiving a commission fee if you purchase a product. However, this does not affect our opinion of the product in any way and we do not receive any bonuses for positive or negative ratings.