15+ Best Monospace Fonts for 2021: Free and Premium
Monospace Fonts. Monospaced fonts appeared with typewriters—the same type-size pad saved production costs. However, it was not very good for readability of texts. The human eye is more accustomed to proportional letters. Monospaced typefaces were invented for purely technical reasons and they go against all previous typographic traditions. In the early days of computers many machines also supported only monospaced scripts. This is why these fonts are still associated with things more technical and old or retro.
Today, it is more common to see such scripts in software source editors. The reason for using these typefaces in code is not because proportional typefaces are not available in the program. The code is usually read selectively rather than sequentially like text in a book. It is often necessary to quickly find a function or a missing character among a pile of letters. This is how monospaced fonts help the reader in programming—it is easier to find the required part in an aligned text.
Notably, monospaced scripts can be used not only in technical directions, but also for some interesting kinds of design. It is possible to make awesome websites, banners, ads, billboards, or even logos using such lettering that look quite unusual and attractive.
MasterBundles has prepared a carefully selected collection of the best monospace fonts. So, enjoy and apply them in your projects and make them fantastic.
Top Title Fonts
| Product Image & Rating (Out Of 10) | Product Name | Price |
| --- | --- | --- |
| | Mega Bundle Fonts | |
Best Premium Monospace Fonts
Best Free Monospace Fonts
Please take a moment to pin this post to Pinterest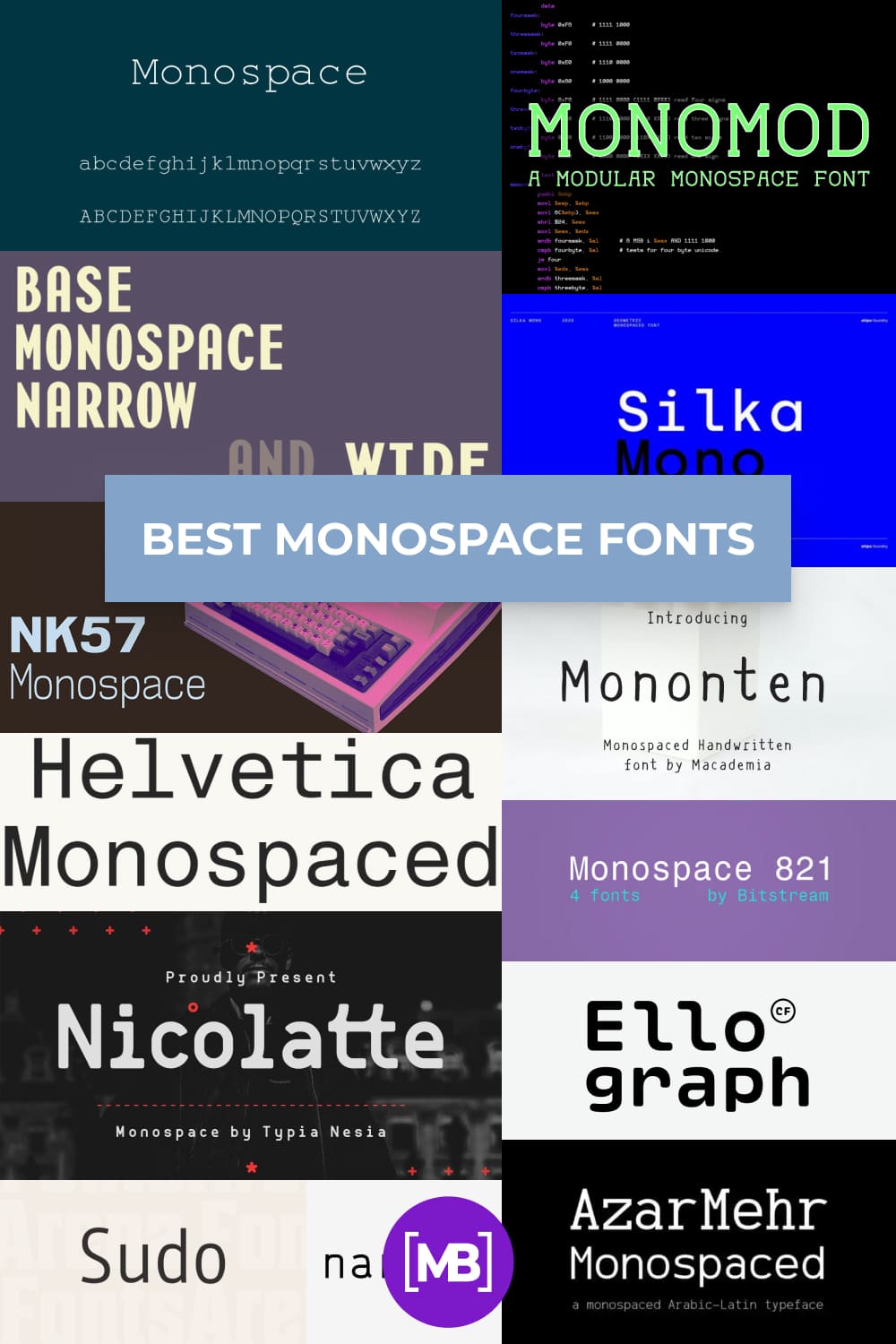 Disclosure: MasterBundles website page may contain advertising materials that may lead to us receiving a commission fee if you purchase a product. However, this does not affect our opinion of the product in any way and we do not receive any bonuses for positive or negative ratings.